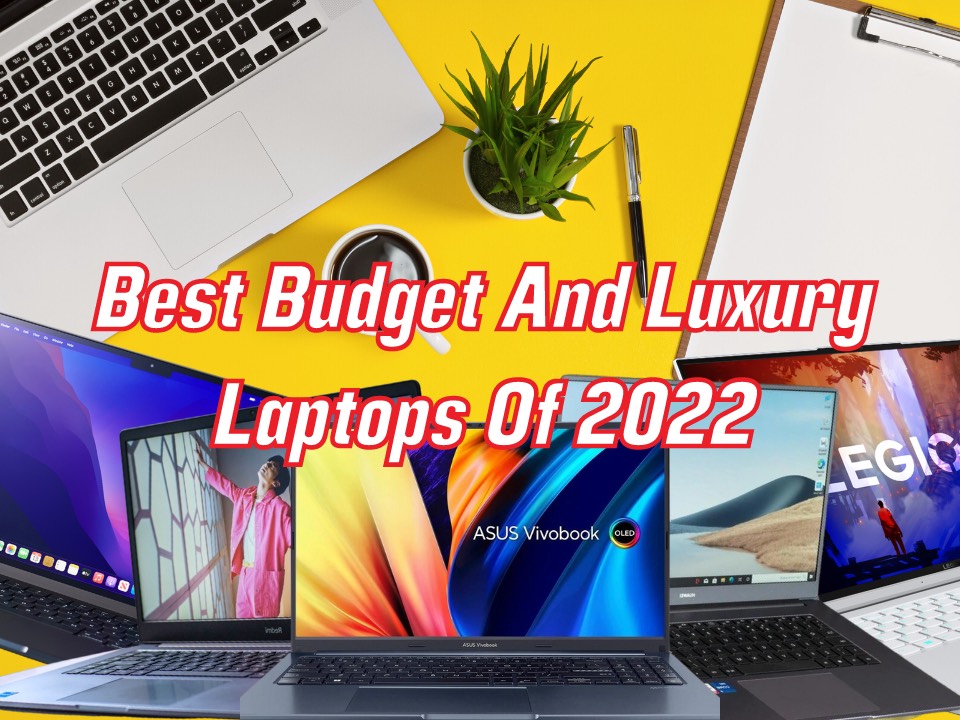 Investing in a brand-new laptop, regardless of whether it will be used for work, school, or play, is not an easy feat. The challenge now is how to select the laptop that is going to provide you with the most reliable performance, as there are many fantastic laptops available on the market today.
Still, Rise Malaysia's list of the best laptops in 2022 is a great place to start if you're hunting for one. This is because it includes our top recommendations from a range of various manufacturers, operating systems, price points, and product categories.
Best Laptops In 2022
1. Asus Vivobook 15x Oled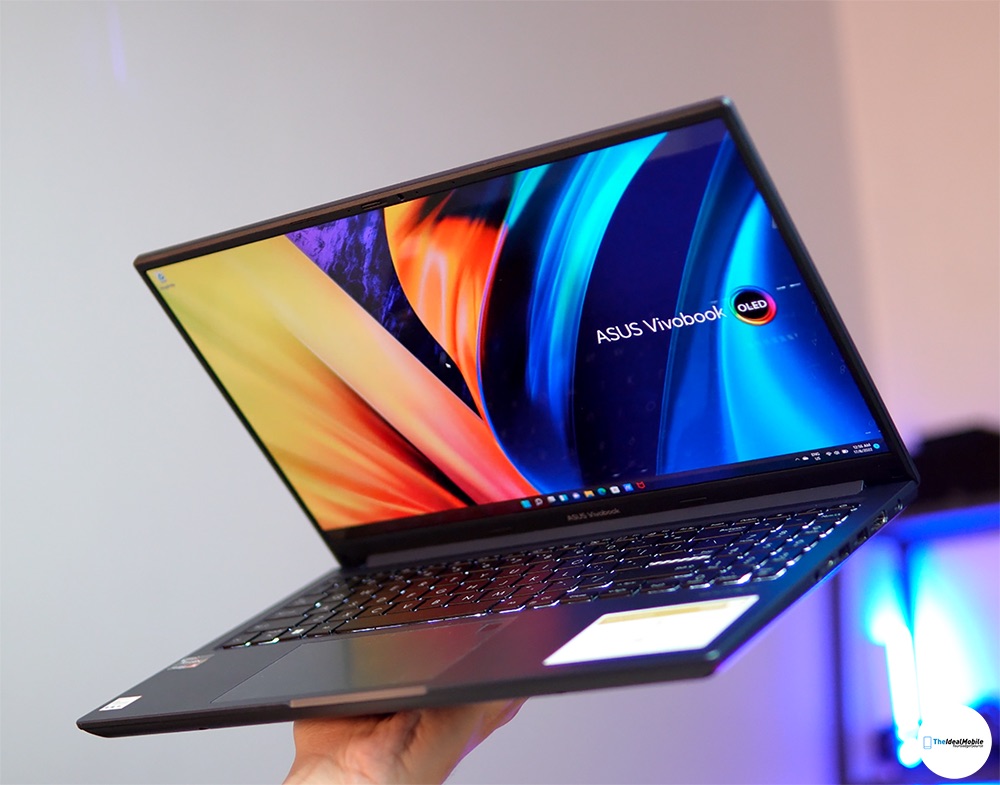 New Vivobook laptops from ASUS Malaysia is now available for purchase, and it is geared at consumers who are in the market for budget computers. The ASUS Vivobook 15X OLED (M1503Q) is one of the latest models and one of the best laptops in 2022 for its high quality and affordable rate, and it stands out from other laptops in its price range thanks to its OLED display.
There isn't much of a visual distinction between the Vivobook 15X OLED and other Vivobook laptops to the untrained eye. Because of its lightweight and plastic design, it's quite convenient for portability. Only one colour, a cool greyish blue called Quiet Blue, is available.
But that's not all this laptop has going for it in comparison to others in its class. The OLED display is 15.6 inches in size. When compared to comparable laptop screens at the same price point, this one wins hands down because to its crystal-clear image and vivid colours.
It boasts a contrast ratio of 1,000,000:1, a resolution of 2880 x 1620, a refresh rate of 120 hertz, a colour gamut that covers 100% of the DCI-P3 space, and a refresh rate of 144 hertz, all while being able to generate 1.07 billion colours. You would anticipate such a feature on a premium laptop.
2. RedmiBook 15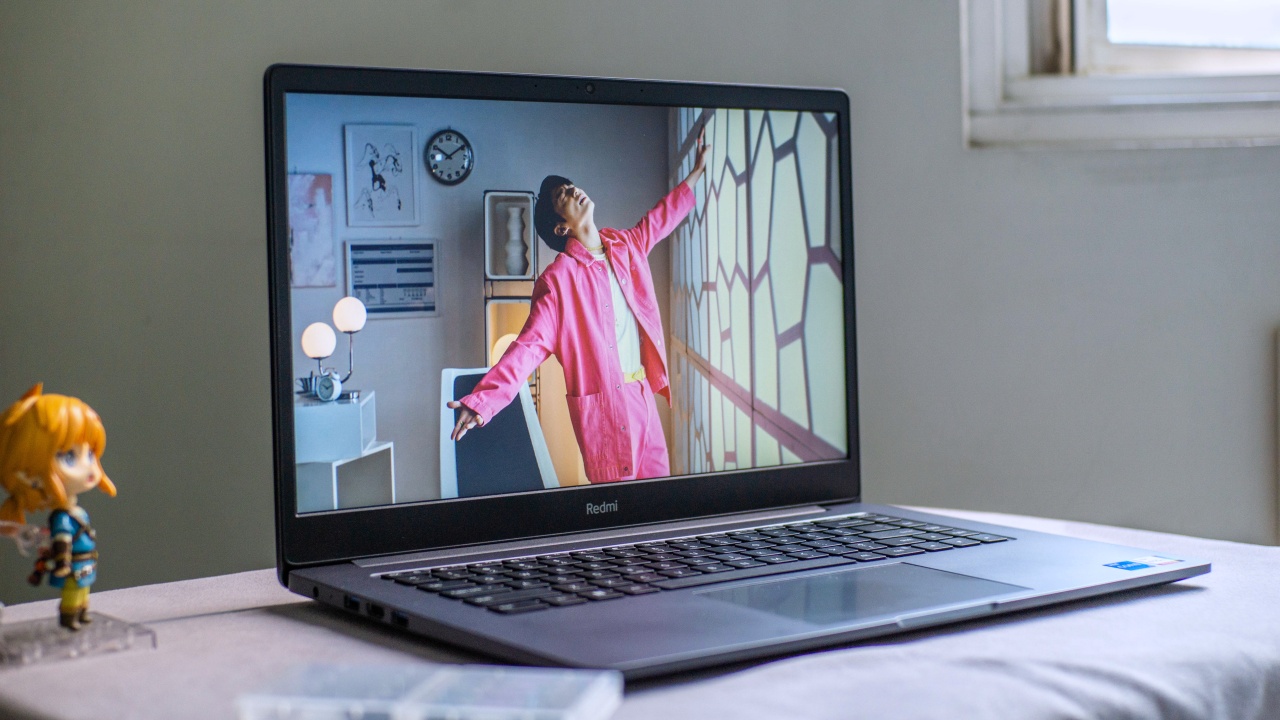 In June, Xiaomi Malaysia announced the launch of its RedmiBook 15 laptop at a price of RM2399. So, why Redmibook 15 is considered as our one of best laptops in 2022? Those who have done extensive research and shopping for laptops in the past would recognise this as an incredible deal. This model is geared toward consumers who are searching for a straightforward laptop with a huge display, whether for use in the workplace or for academic pursuits.
The outside design of the RedmiBook 15 is clean and simple in appearance. The appearance of great quality is conveyed by the dark grey metallic exterior of the laptop, despite the fact that it is priced reasonably. A gentle matte coating that is resistant to fingerprints is applied to the entirety of the exterior.
The RedmiBook 15 features a 15.6-inch screen with Full HD (1920 x 1080) resolution, a standard refresh rate of 60 Hz, a peak brightness of 220 nits, a contrast ratio of 500:1, and only 45% NTSC colour gamut. That it performs well for basic tasks is par for the course for a laptop screen of this type. However, it is missing the vibrant colours that would make watching movies more exciting.
In general, this laptop could be adequate for those who need it mostly for simple operations like word processing, surfing the Web, doing online banking, or watching online movies. It's a great choice for students on a budget who want a laptop to access online courses and complete homework.
3. Lenovo Legion 5 Pro (2022)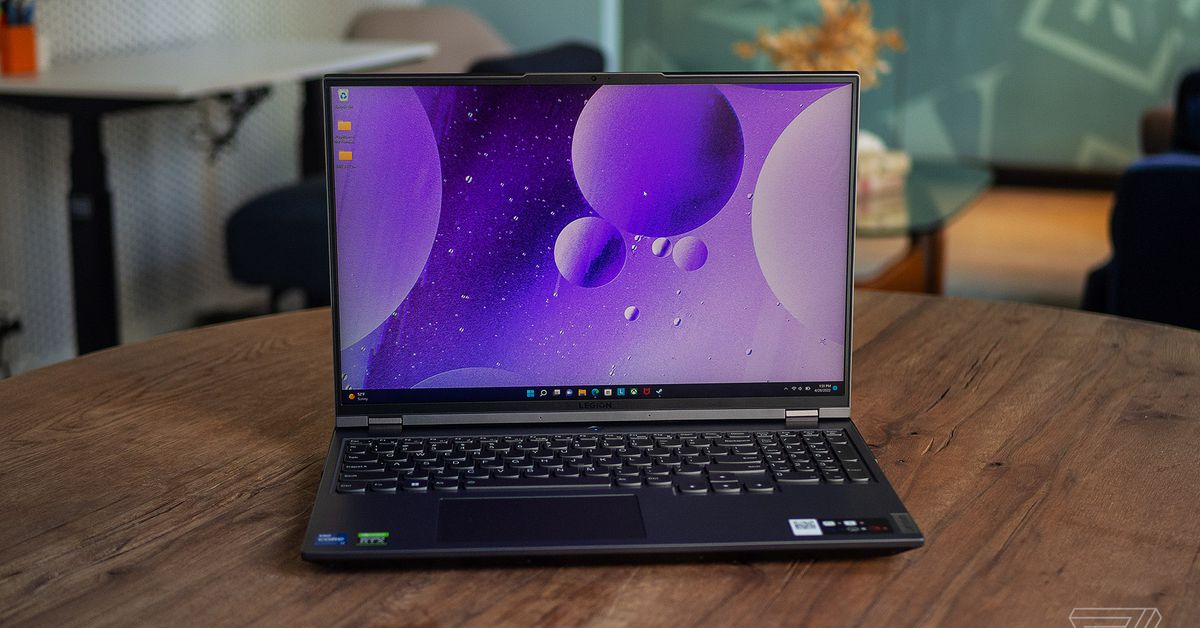 When purchasing a laptop, performance for the money spent is always important; however, for gamers, it is very essential. The difference between gamers and professionals is that gamers hang around to watch every minute of their gear being taxed by severe workloads.
The Lenovo Legion 5 Pro's image quality maintains its utilitarian trend. Displaying at a maximum brightness of 565 nits and with a resolution of 2,560 by 1,600, this IPS panel is rather dim for its size. The screen can be read in almost any light.
But in actual gameplay, it falls short of expectations. For a 16-inch screen, the display's resolution is more than adequate. However, the screen isn't great because of its mediocre contrast ratio of 1210:1, its drab black levels, and its lacklustre attempt to expand beyond the sRGB colour space in its colour gamut.
The Lenovo Legion 5 Pro is a remarkably powerful, versatile and yet one of the best laptops in 2022. Though it targets gamers, the Legion 5 Pro's wide range of connectivity, excellent keyboard, 16:10 display, and adequate battery life will appeal to many. It's a great choice for games, photo or video editing, 3D rendering, and other demanding tasks.
4. Huawei Matebook D15 (2022)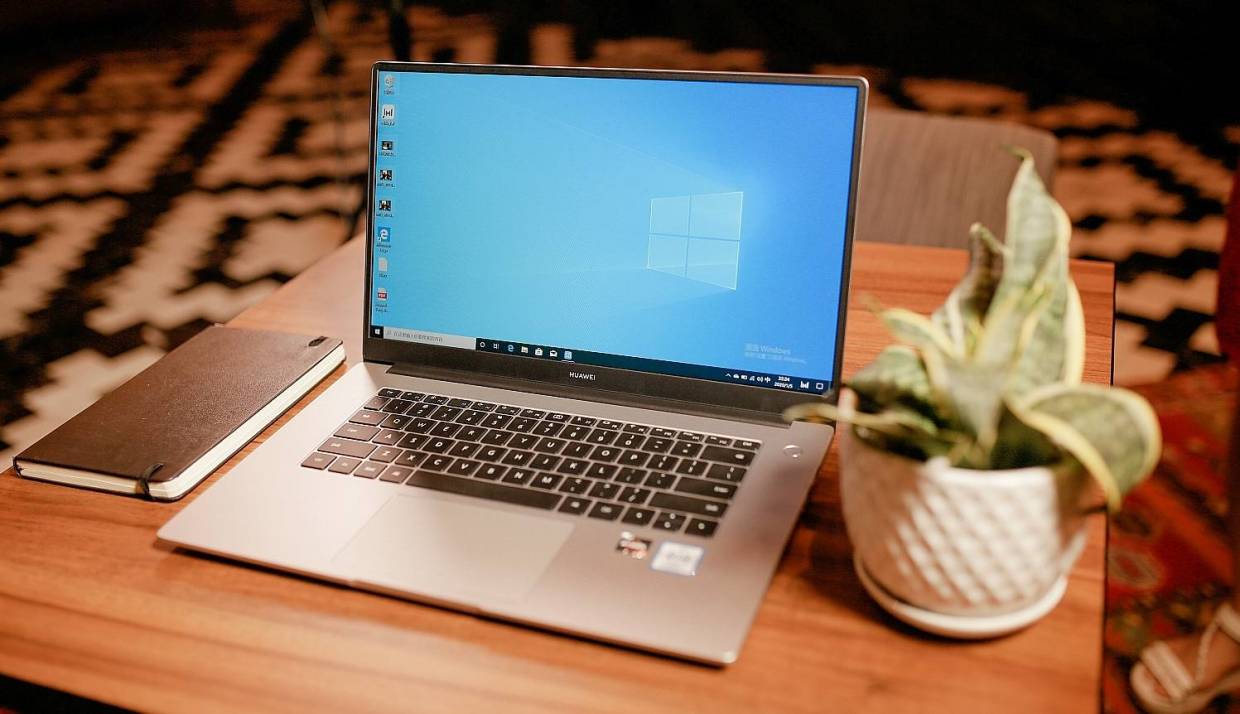 Compared to its predecessor, the Huawei MateBook D15 is quite popular amongst Malaysian and rightfully so to be as one of the best laptops in 2022, it, nevertheless, hasn't undergone many cosmetic changes. Considering it's composed of metal, the body is surprisingly light and slim. Despite its large 15.6-inch display, this laptop only weighs 1.6 kg and is 16.9 mm in thickness. It's perfect for the office because it has a large screen and is easy to transport.
The screen resolution of 1920 x 1080 is made possible by the display's wide colour gamut, which is 100% sRGB. Additionally, it has no DC dimming mode Strobe double eye protection and is certified by Rheinland as having low blue light. Features like high dynamic range (HDR), adjustable colour temperatures, and eye protection can be activated by selecting "Display Settings" from the context menu that displays when you right-click the desktop. Even though its maximum brightness is only 300 nits, it should be bright enough for anything but the brightest outdoor conditions.
The fingerprint sensor is built into the power button of the MateBook D15, which is retained. Similar to smartphones that incorporate a fingerprint reader inside the power button on the side. We found that it unlocked just as quickly, making it a good choice for a business laptop.
As is customary with Huawei devices, the HD webcam sits in the middle of the top row of keys. To activate the camera, just hit that button. Although in an unusual location, this feature allows for additional screen real estate on laptops. This technique is helpful and unobtrusive because the webcam may be concealed while it is not in use. The fixed, strange camera angle is a drawback.
5. Macbook Air M2 (2022)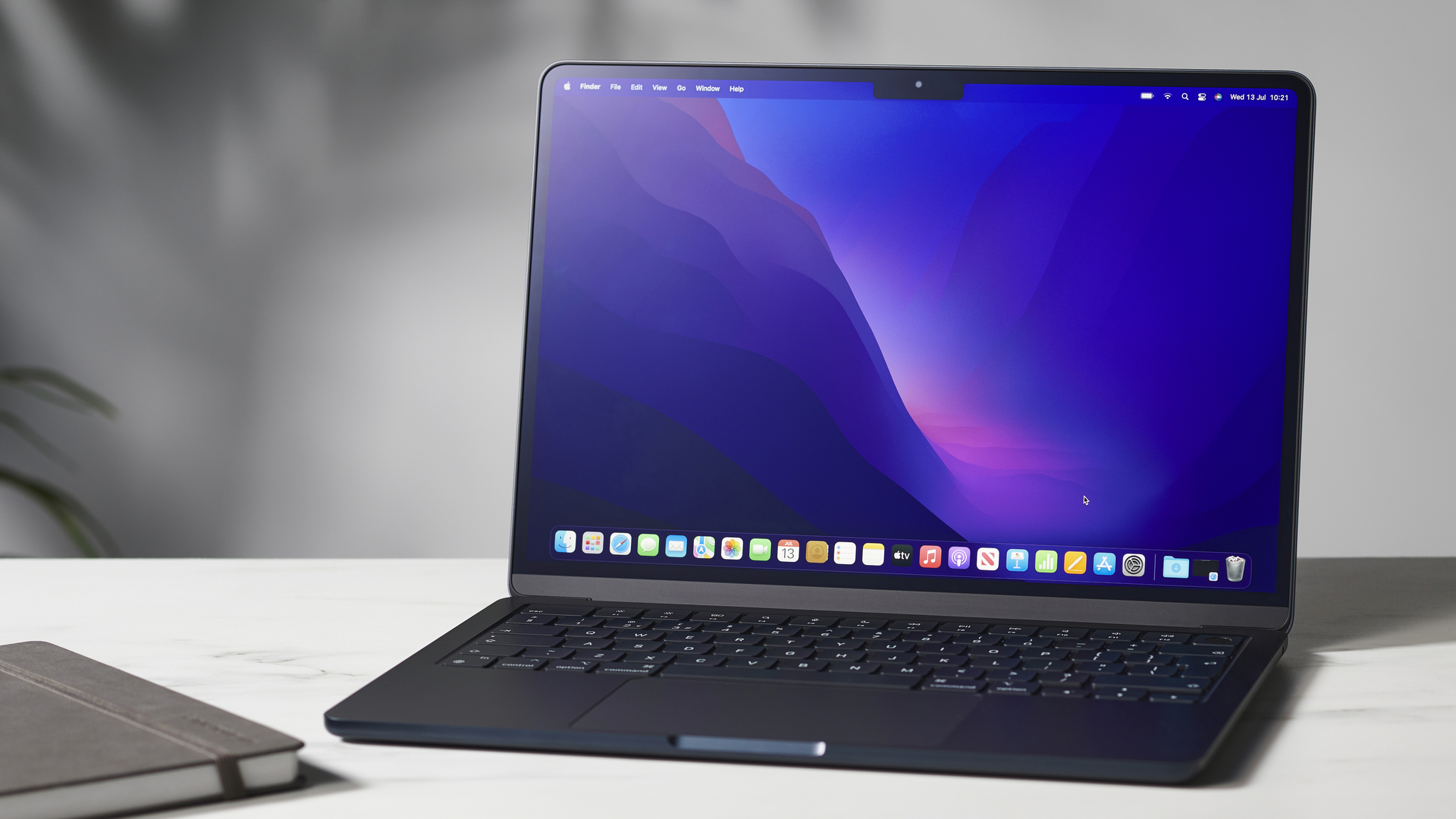 The MacBook Air fits in seamlessly with the rest of Apple's notebook lineup. Instead, its design is reminiscent of Apple's 14- and 16-inch MacBook Pros, with a larger display and thinner bezels. This thing is insanely thin and light, and it lasts for days and has plenty of performance.
After its redesign, the machine may be carried or operated with one hand. Also, you won't notice it too much when you stuff it inside a bag or backpack. Even while using it on your lap, it feels more stable than when placed on a desk. Apple evidently considered the device's total weight and where it will be used while designing it.
Aluminum is used in every component for a high-quality finish. It has a smooth texture and four colour possibilities (the standard space grey and silver) plus the new additions "Midnight" and "Starlight".
The display here is up to date with current standards in terms of functionality. The top, left, and right bezels of the 13.6-inch Liquid Retina display are noticeably thinner than those of a 13-inch screen. If you push your content to the edges of the screen, it will appear to extend beyond the confines of the screen itself. It has a more immersive sensation in normal use and is more aesthetically pleasing and deserved its spot as one of the best laptops in 2022 overall.
Interested more in learning about laptops? Read through these articles: