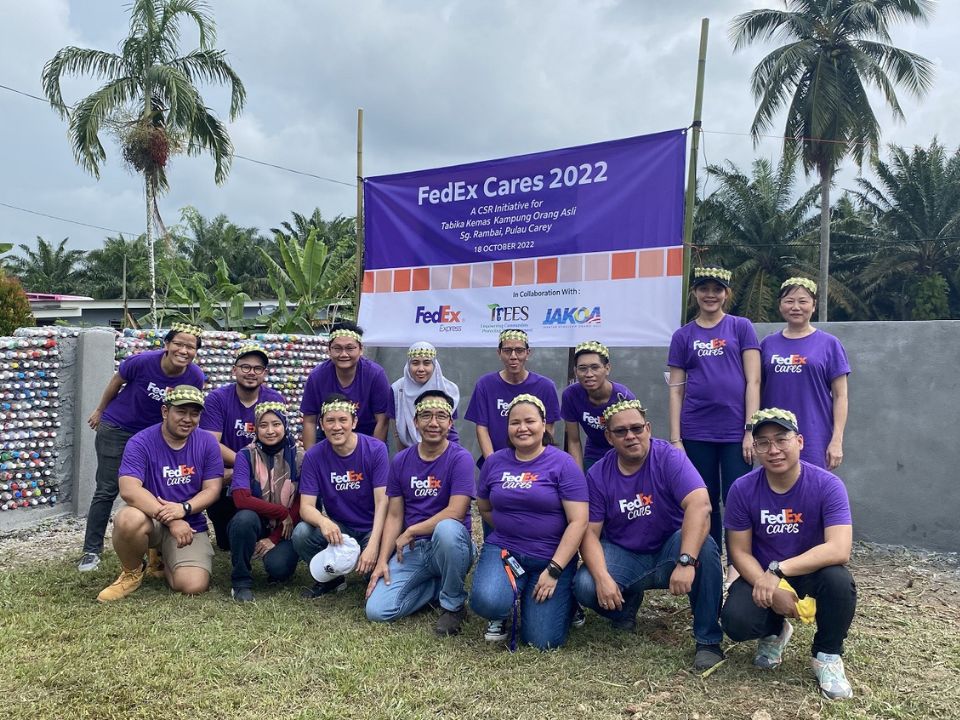 The local kindergarten in Pulau Carey, Selangor, which serves the underprivileged indigenous communities in the area, has received some much-needed upgrades and improvements thanks to the help of FedEx Express (FedEx), a subsidiary of FedEx Corp. (NYSE: FDX) and one of the world's largest express transportation companies.
FedEx Cares 2022 For Better Future
The FedEx Cares 2022 initiative is committed to environmental responsibility and creating a positive impact for future generations. This program not only helps underprivileged communities but also encourages the use of eco-friendly materials. By using ecobricks in the building, FedEx Cares 2022 aims to educate young people about environmental responsibility as they use the facility regularly.
In addition, FedEx Cares 2022 aims to reconnect urban populations with neglected communities and promote green habits through environmental education. They plan to construct a sustainable ecobricks perimeter wall for an indigenous village, reducing plastic waste.
1. Upgraded Perimeter Wall Of Tabika Kemas Kampung Orang Asli Sg Rambai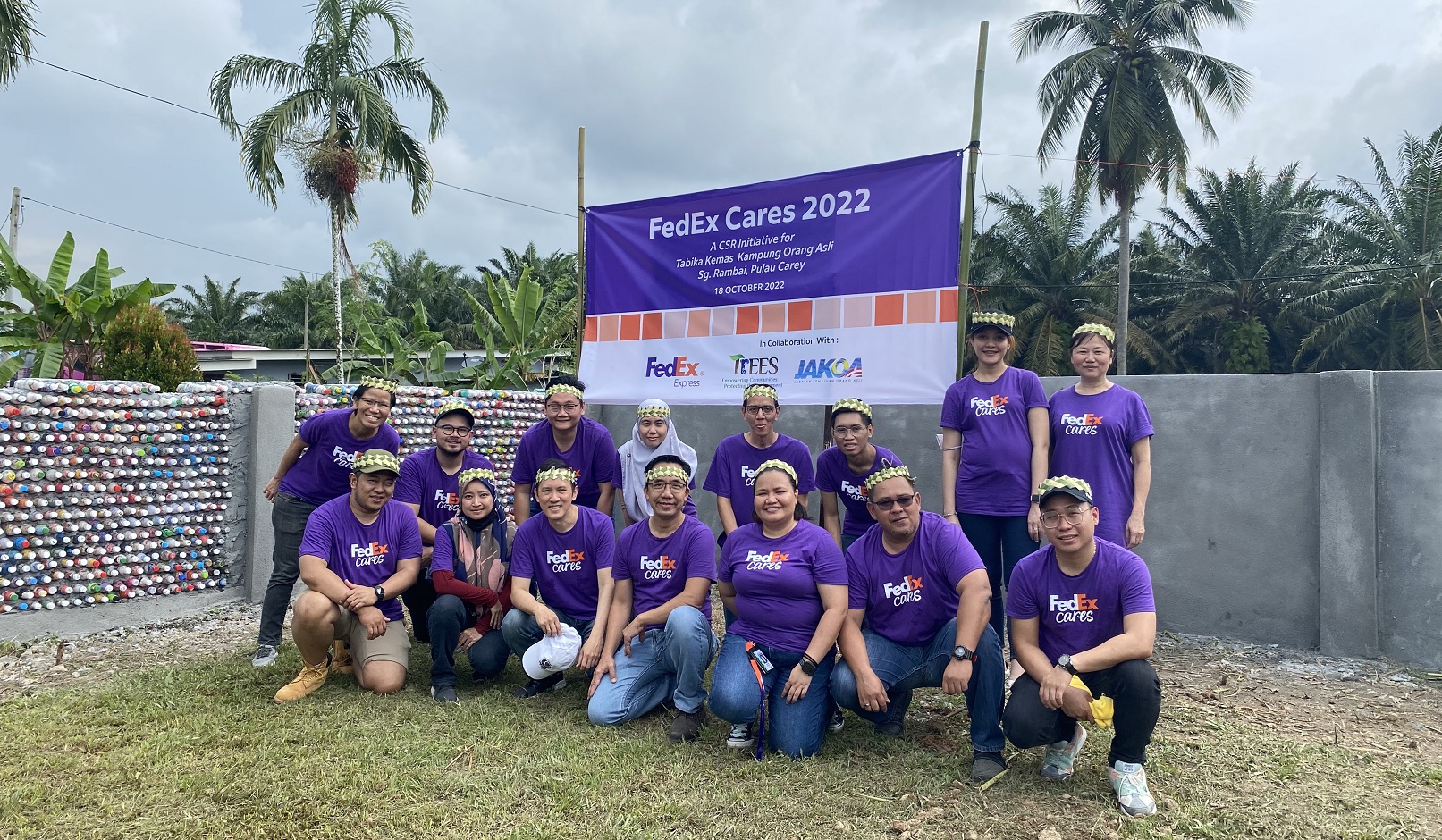 The Tabika Kemas Kampung Orang Asli Sg Rambai in Malaysia had its perimeter wall rebuilt by fifty volunteers from FedEx as part of the company's global FedEx Cares 2022 program. The initiative was carried out in collaboration with the sustainability and environmental organization Treat Every Environment Special (TrEES) and the Department of Orang Asli Development (JAKOA), and was recently announced with representatives from TrEES, JAKOA, and senior leaders from the local indigenous population present.
As part of the program, FedEx Cares 2022 volunteers participated in an ecobrick-making class to learn how to make ecobricks using plastic waste. They compressed 500 ml PET bottles into bricks weighing at least 200g each. The volunteers built a perimeter wall using 1,500 ecobricks and bricks for 36 preschoolers aged 4-6, making the playground more secure and conducive to active play.
2. Promote The Usage Of Eco-friendly Materials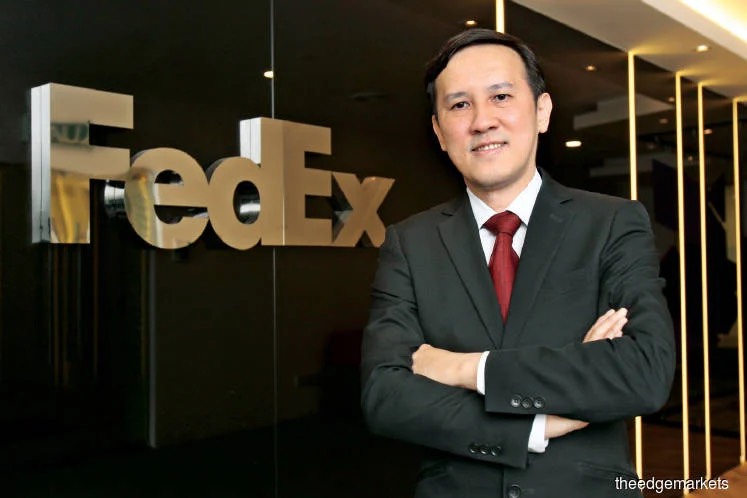 Managing Director of FedEx Express in Malaysia, SC Chong stated:
At FedEx, we are committed to sustainability throughout our operations. The steps we take today, will positively impact future generations. In the same way, this program not only helps the underserved local communities but also raises awareness around the use of sustainable materials. As children will use the facility every day, we hope that the use of ecobricks will help educate the next generation about the importance of sustainability

SC Chong, Managing Director of FedEx Express Malaysia
3. Sustainable Practises That Lessen The Use Of Plastic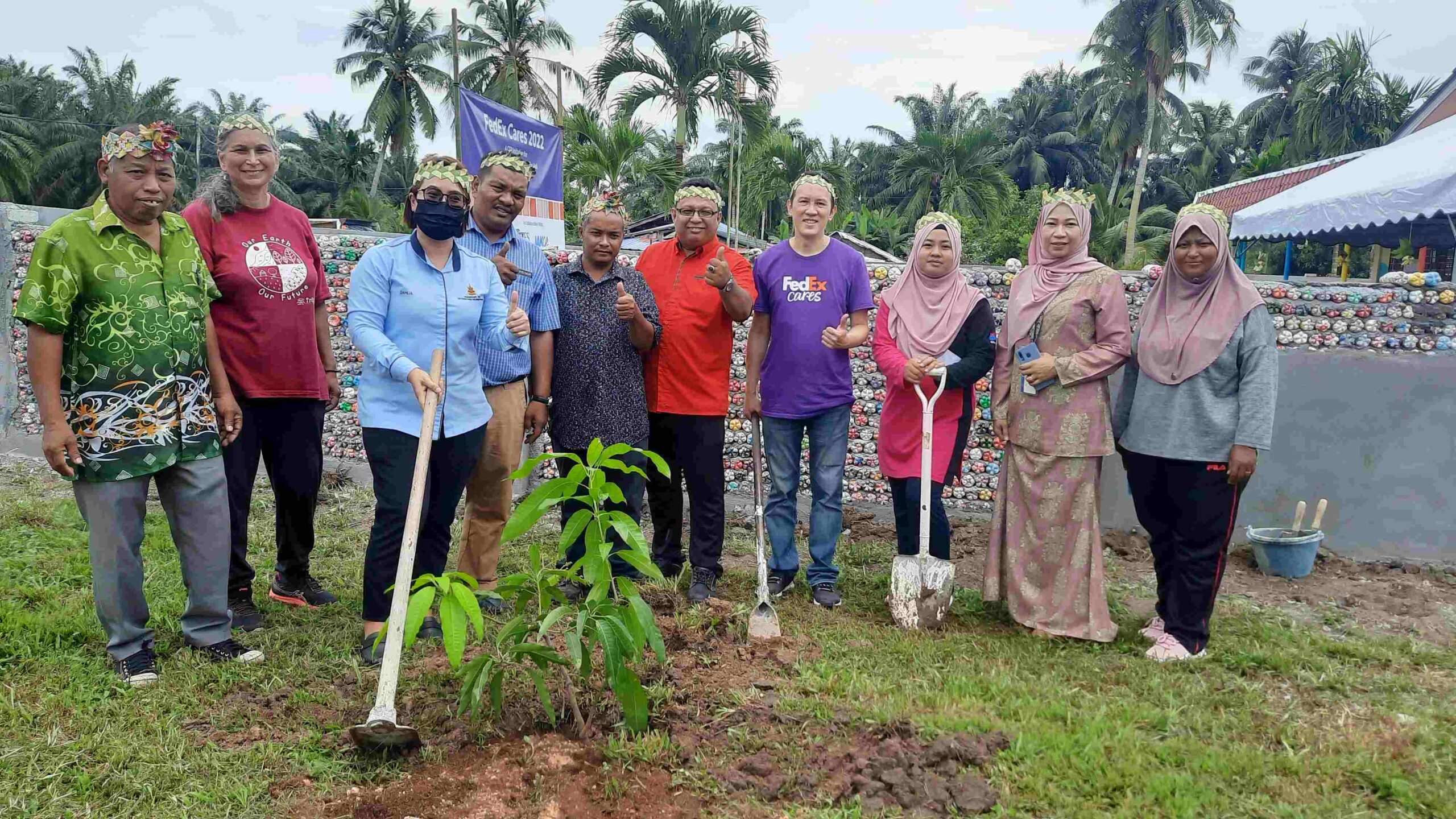 Director of Treat Every Environment Special (Trees), Leela Panikkar shared:
Through environmental education and building of the sustainable ecobricks perimeter wall for the indigenous community, we hope to reconnect the urban community in supporting the underserved, whilst inculcating green habits to reduce our plastic footprint. We would like to express our deepest gratitude to FedEx and all the volunteers, as well as Pn. Dahlia Permid, Deputy Director of JAKOA Selangor & Wilayah Persekutuan for the assistance and support in upgrading the kindergarten, ensuring that the children have a safe, secured space for play.

Leela Panikkar, Director of TrEES
4. Tabika And Three Local Communities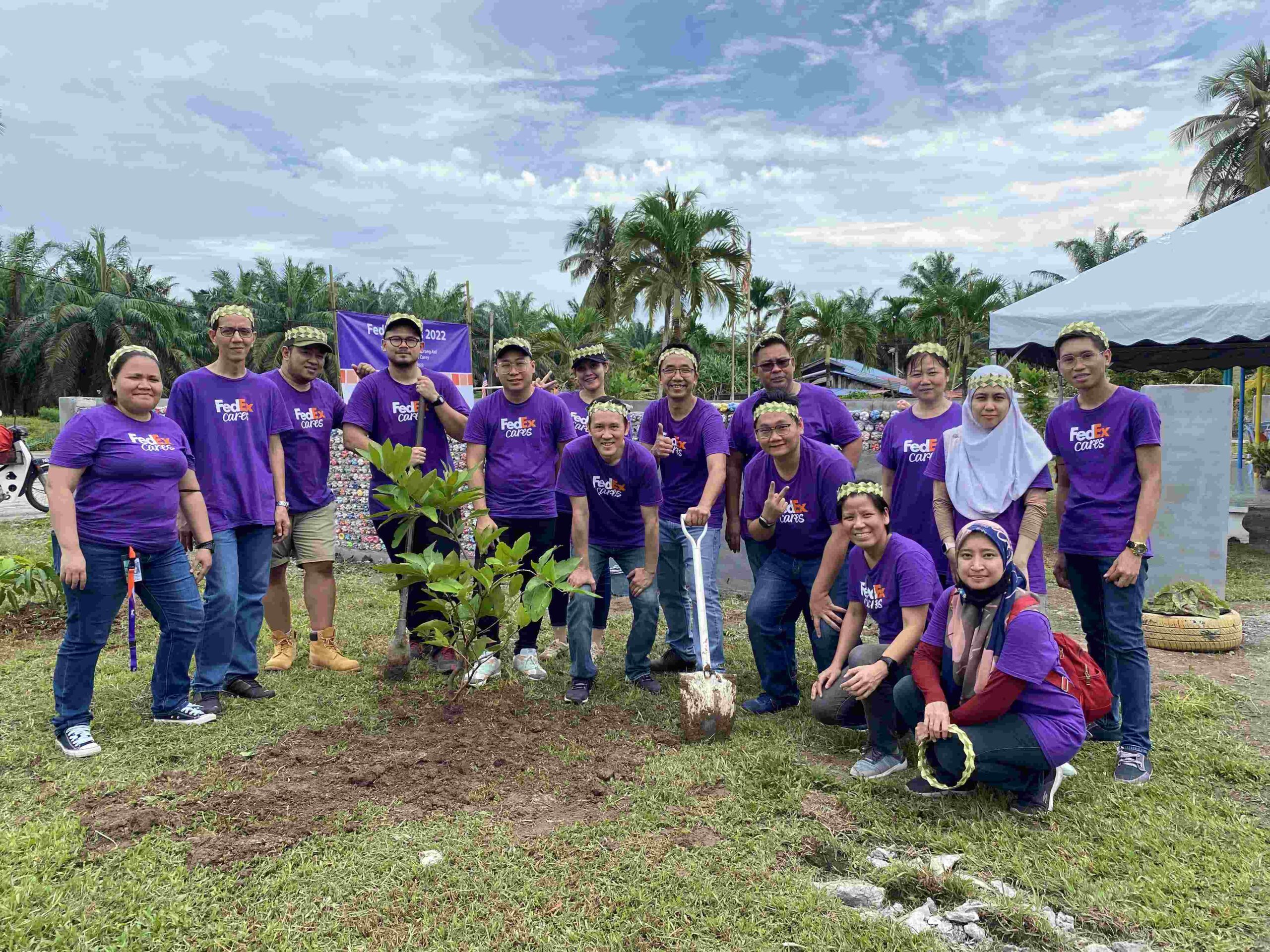 The tabika is regularly used by over 650 people from approximately 180 households in neighbouring settlements such as Kampung Orang Asli Sungai Rambai, Kampung Orang Asli Kepau Laut, and Kampung Melayu. The Mah Meri villagers, a sub-ethnic group of indigenous people known for their skills in fishing, oil palm cultivation, and weaving, are among them.
The rebuilding of the perimeter wall was made possible by FedEx's global community participation programme, FedEx Cares 2022. The initiative aims to positively impact 50 million people worldwide by the company's 50th anniversary in 2023 by supporting non-profit organizations that address social issues in local communities.
To learn more about the worldwide courier service FedEx Express Malaysia, visit the website or to be part of TrEES, reach them at [email protected].