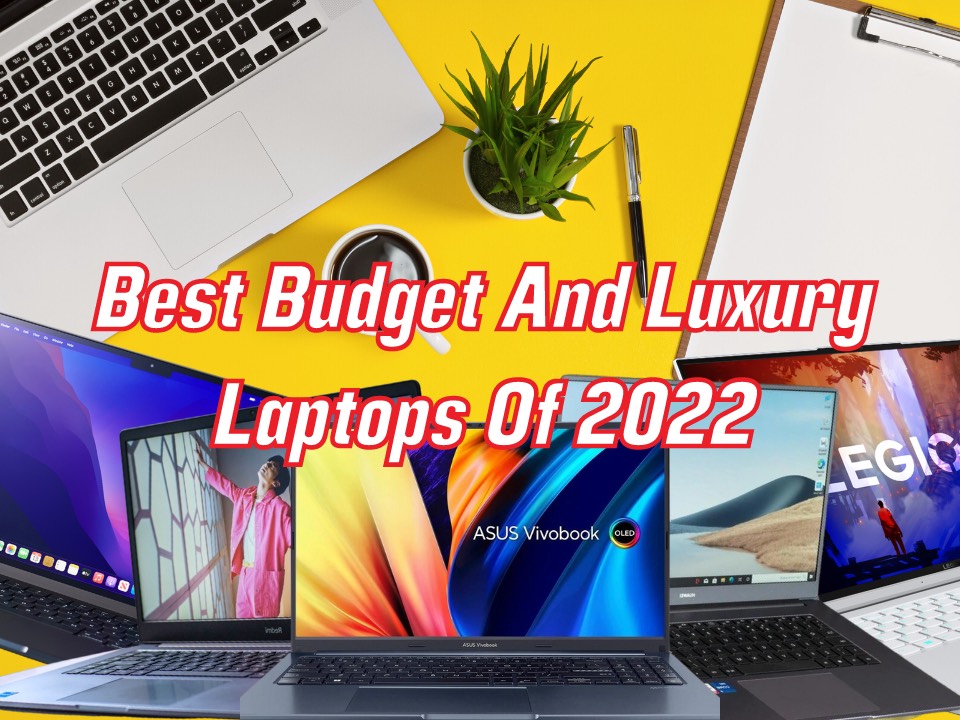 Investing in a new laptop can be daunting, whether it's for work, school, or leisure. With so many options available, choosing a reliable laptop can be challenging. However, Rise Malaysia's 2022 list of the best laptops is an excellent starting point. It offers top recommendations across various manufacturers, operating systems, price points, and product categories, making it easier for you to find the perfect laptop for your needs.
Best Laptops In 2022
1. Asus Vivobook 15x Oled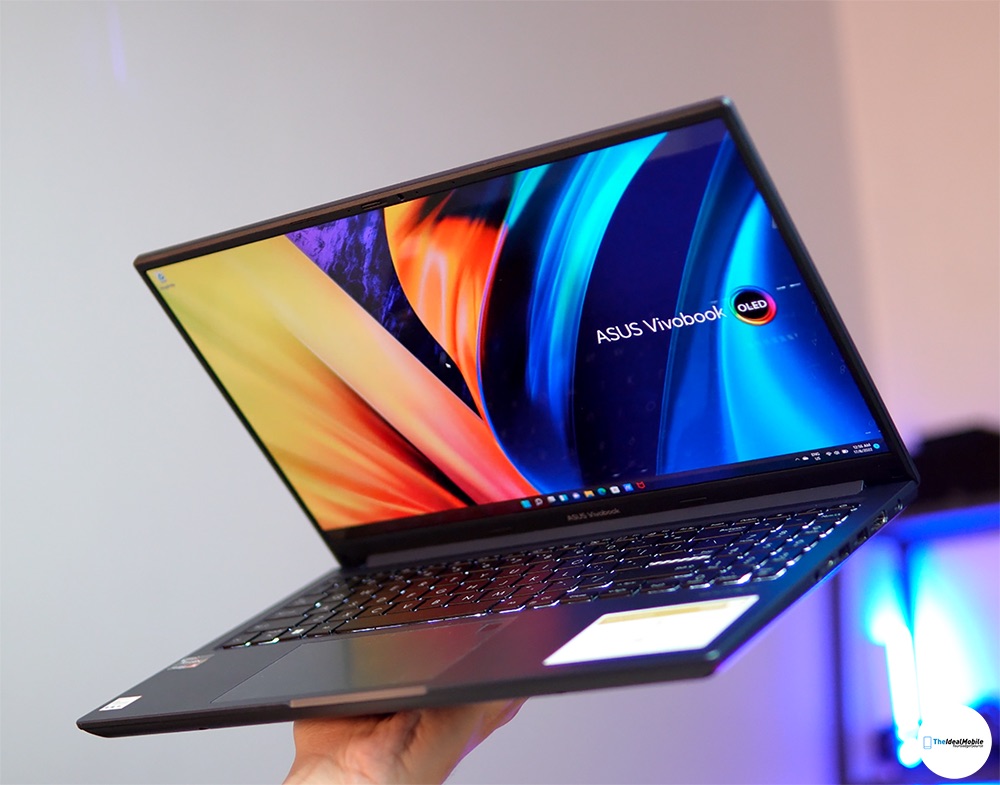 ASUS Malaysia has recently launched a new line of budget laptops called the Vivobook, and the ASUS Vivobook 15X OLED (M1503Q) is one of its latest models. It is an excellent choice for anyone looking for a high-quality laptop that is affordable. What sets this laptop apart from others in its price range is its stunning OLED display.
Although the Vivobook 15X OLED may not appear different from other Vivobook models at first glance, it is quite portable due to its lightweight and plastic design, and it comes in a stylish cool greyish blue called Quiet Blue.
This laptop's 15.6-inch OLED display is a standout feature, providing crystal-clear images and vivid colours that are unmatched by other laptops at a similar price point. With a contrast ratio of 1,000,000:1, a resolution of 2880 x 1620, and a colour gamut that covers 100% of the DCI-P3 space, it generates 1.07 billion colours while offering a refresh rate of 120 hertz.
These features are typically found on premium laptops, but the Vivobook 15X OLED delivers them at a fraction of the cost, making it a fantastic value for anyone in the market for a new laptop.
2. RedmiBook 15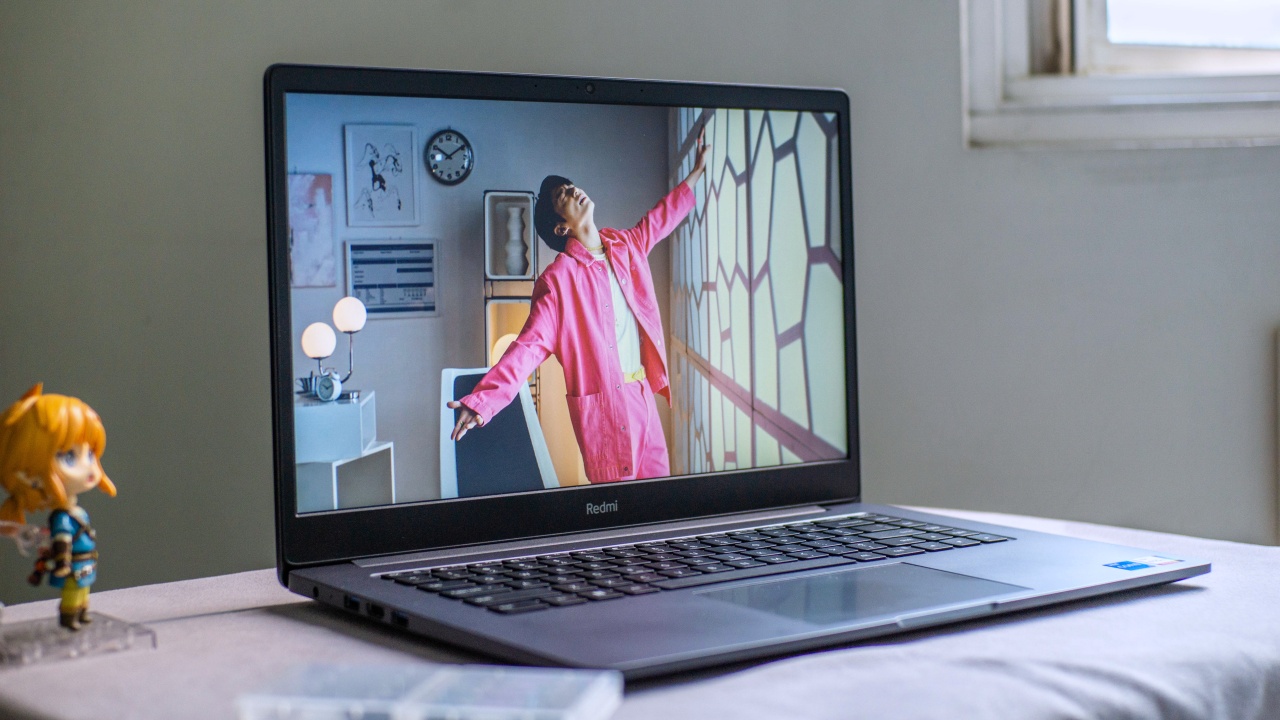 In June 2022, Xiaomi Malaysia unveiled the RedmiBook 15 laptop priced at RM2399. The RedmiBook 15 stands out as one of the best laptops in 2022 because it offers a great deal for consumers looking for a simple laptop with a large display for work or school use.
The RedmiBook 15's design is sleek and straightforward, with a dark grey metallic exterior that looks high-quality despite its affordable price. A matte coating that resists fingerprints covers the entire exterior.
The laptop features a 15.6-inch screen with Full HD (1920 x 1080) resolution, a standard refresh rate of 60 Hz, a peak brightness of 220 nits, a contrast ratio of 500:1, and a 45% NTSC color gamut. While it may lack the vibrant colors that make movie watching more enjoyable, it performs well for basic tasks.
The RedmiBook 15 is suitable for those who primarily use it for simple operations such as word processing, web browsing, online banking, or streaming online movies. It is also a great option for budget-conscious students who need a laptop for online courses and completing homework.
3. Lenovo Legion 5 Pro (2022)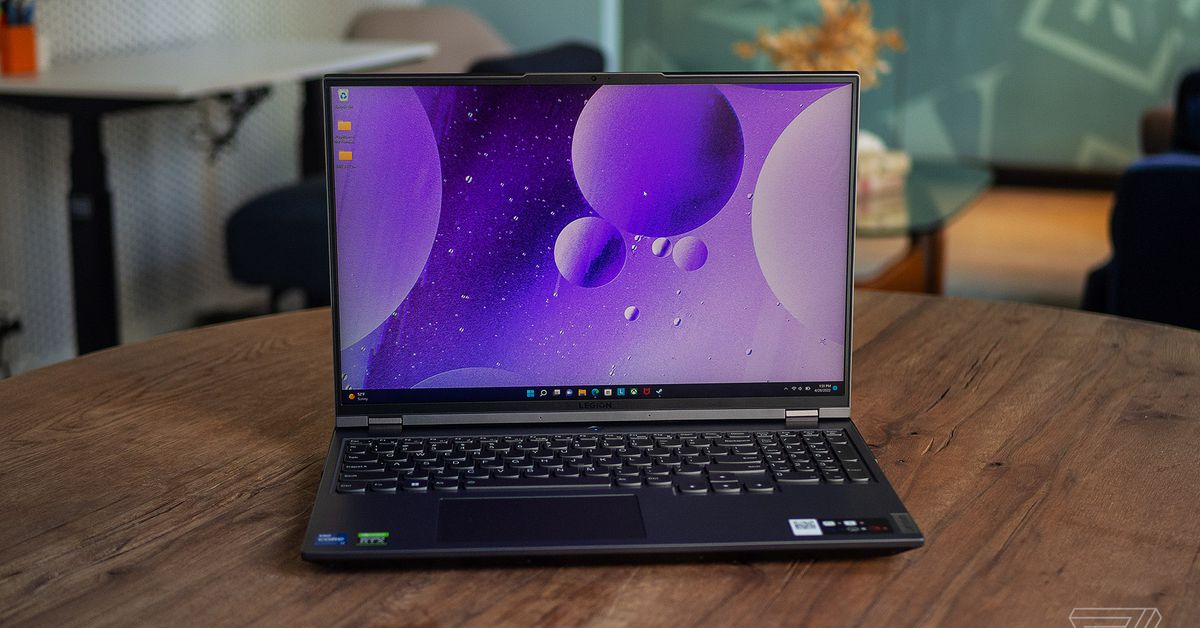 When it comes to purchasing a laptop, performance for the price is always important, especially for gamers. Gamers demand top-notch performance and they want to watch every minute of their gear being taxed by severe workloads.
The Lenovo Legion 5 Pro delivers outstanding performance that meets the demands of gamers and professionals alike. Its image quality is impressive, displaying at a maximum brightness of 565 nits and with a resolution of 2,560 by 1,600. Although the IPS panel is rather dim for its size, the screen can be read in almost any light.
However, in actual gameplay, the display falls short of expectations. While the 16-inch screen's resolution is more than adequate, its mediocre contrast ratio of 1210:1, its drab black levels, and its lacklustre attempt to expand beyond the sRGB colour space in its colour gamut leave something to be desired.
Despite this, the Lenovo Legion 5 Pro remains an incredibly powerful, versatile and one of the best laptops in 2022. It is designed primarily for gamers, but its wide range of connectivity, excellent keyboard, 16:10 display, and adequate battery life make it a great choice for games, photo or video editing, 3D rendering, and other demanding tasks. Overall, the Legion 5 Pro is a reliable and high-performing laptop that offers excellent value for money.
4. Huawei Matebook D15 (2022)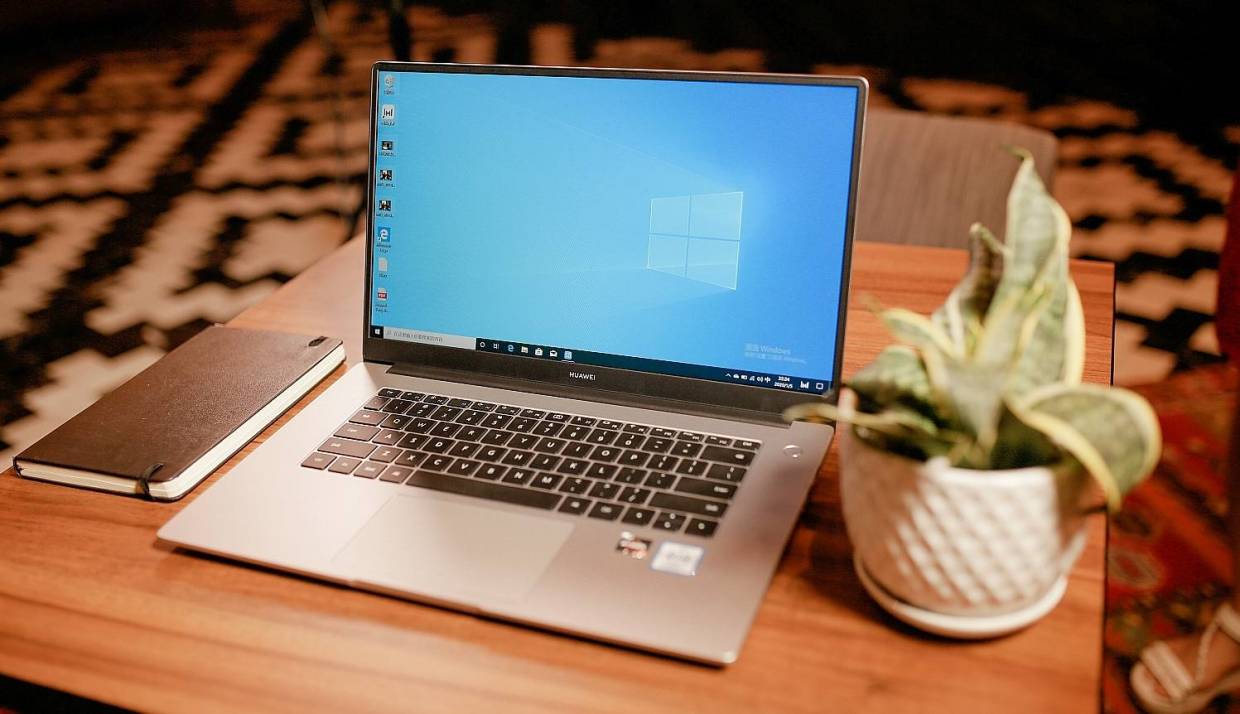 The Huawei MateBook D15 is a popular choice among Malaysians and is rightfully considered one of the best laptops in 2022. Although it hasn't undergone many cosmetic changes compared to its predecessor, it is still a fantastic device. Its metal body is surprisingly light and slim, weighing only 1.6 kg and measuring 16.9 mm in thickness, despite having a large 15.6-inch display. This makes it perfect for the office, as it is easy to transport and has a large screen.
The display has a resolution of 1920 x 1080, which is made possible by the wide colour gamut of 100% sRGB. It also has no DC dimming mode strobe double eye protection and is certified by Rheinland as having low blue light. The display also features high dynamic range (HDR), adjustable colour temperatures, and eye protection, which can be activated by selecting "Display Settings" from the context menu that displays when you right-click the desktop. Although its maximum brightness is only 300 nits, it should be bright enough for anything but the brightest outdoor conditions.
The MateBook D15 has a fingerprint sensor built into the power button, which is a good choice for a business laptop. The HD webcam is located in the middle of the top row of keys, which is an unusual location but allows for additional screen real estate on laptops. It can be activated by pressing the button, and when not in use, it can be hidden, making it helpful and unobtrusive. However, the fixed, strange camera angle is a drawback.
Overall, the Huawei MateBook D15 is a great choice for those who need a laptop for work or study. It is light, slim, and has a large display with excellent colour accuracy and eye protection features. The fingerprint sensor and webcam placement are also convenient for business use.
5. Macbook Air M2 (2022)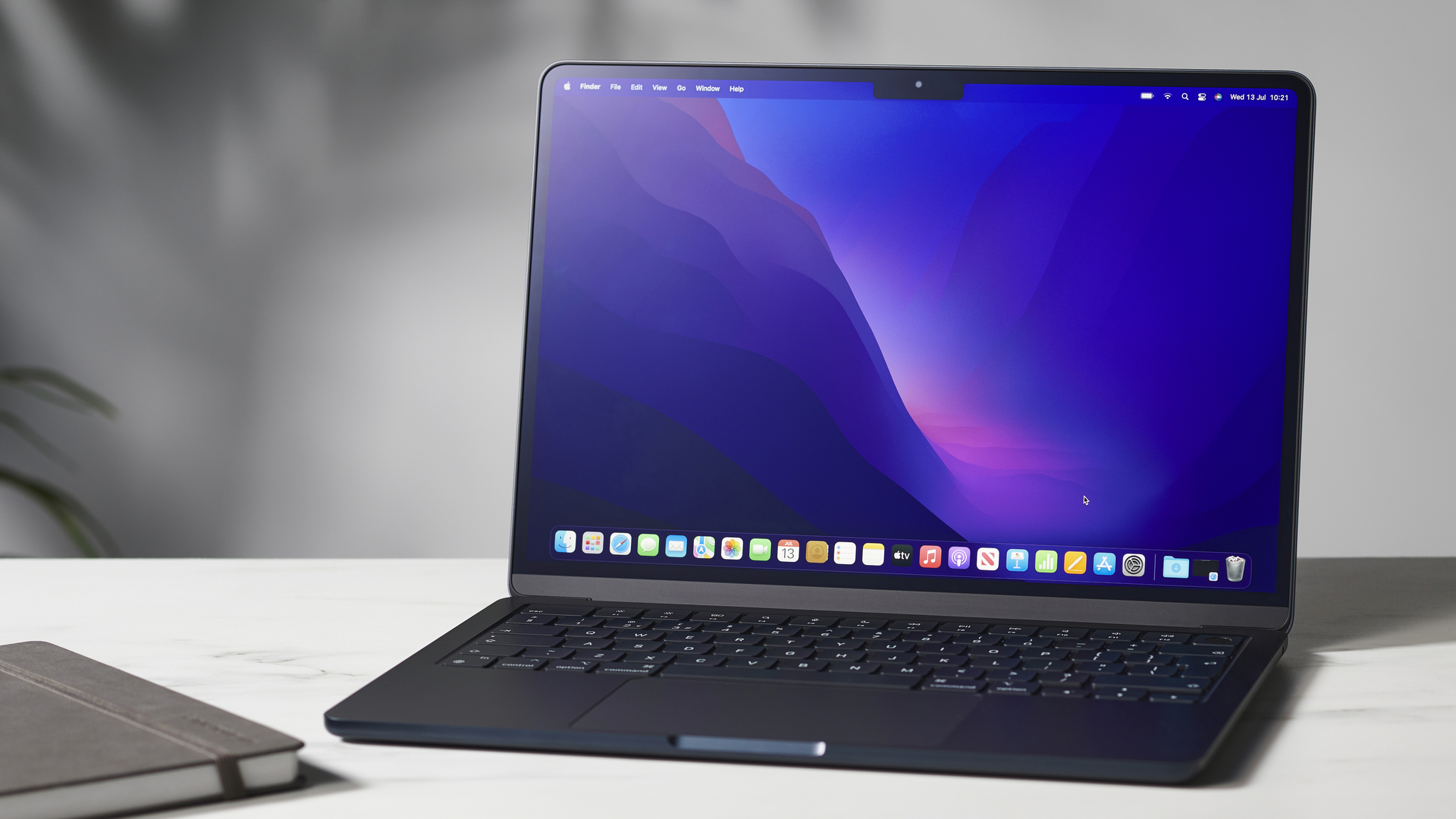 The MacBook Air's design has been updated to align with Apple's latest notebook lineup. It now resembles the 14- and 16-inch MacBook Pros, featuring a larger display and thinner bezels. The device is impressively thin and lightweight, with long-lasting battery life and outstanding performance.
Thanks to its redesign, the MacBook Air is incredibly portable and easy to carry with just one hand. It's also unobtrusive when packed in a bag or backpack, and feels stable when used on a lap. Apple's designers clearly took the device's weight and intended use into account during its development.
Every component of the MacBook Air is made of high-quality aluminum, providing a premium finish with a smooth texture. It comes in four different colors, including the standard space gray and silver, as well as the new additions "Midnight" and "Starlight".
The 13.6-inch Liquid Retina display is on par with current standards, featuring noticeably thinner top, left, and right bezels than a typical 13-inch screen. When you push content to the screen's edges, it seems to extend beyond the screen's boundaries, providing a more immersive experience. Overall, the MacBook Air's updated design, display, and performance make it one of the best laptops on the market in 2022.