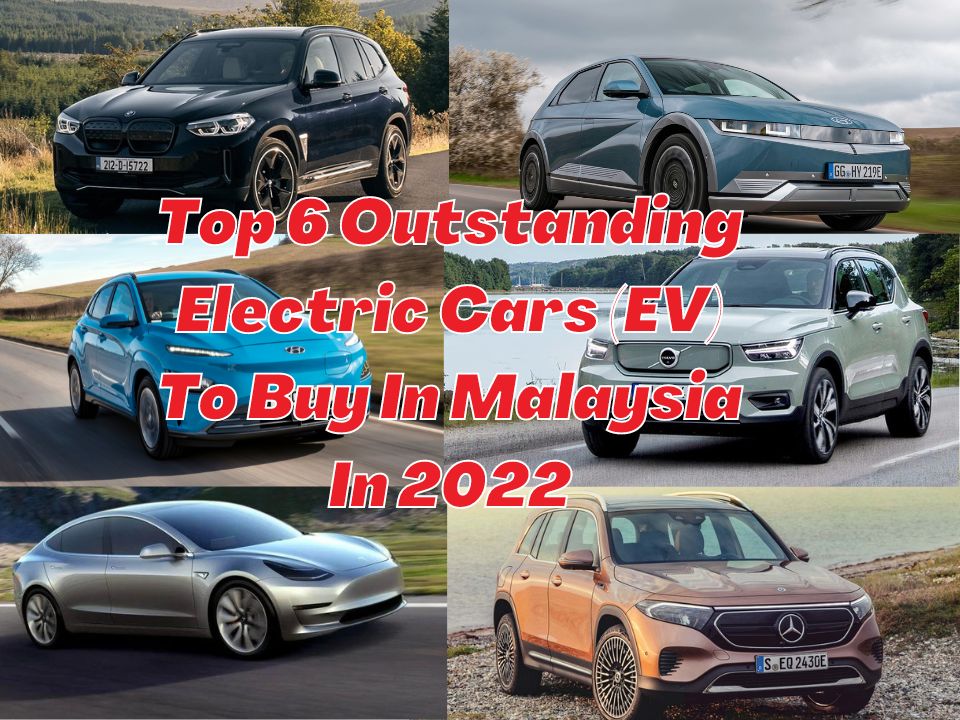 It's all about electric cars now, for a more futuristic and sustainable living. Scroll more to see the list of EV car that have been picked as the most excellent that are released in 2022 and are available to buy in Malaysia.
Commencement of Tax Exemption for EV Car in Malaysia Starting from 2022
As it had been discussed during Budget 2022, the Malaysian government has exempted Electric Cars (EV) from import and excise duties, sales, and road tax for four years up until 2025. Although, the tax exemption only applies to EVs that are assembled here in Malaysia (CKD).
Import and excise duties are only exempted up until the end 2023 while road tax is exempted until the end of 2025. It appears that the government is giving a push to citizens to start using electric cars on the road.
Sustainable Alternatives
One of the main benefits of living an EV lifestyle is that it produces no carbon dioxide when in use, ensuring that it leaves no carbon footprint. In addition, EVs have less noticeable engine noise, which is ideal for less noise pollution. It's no wonder why a lot of automotive companies are heading towards the electric side to ensure a sustainable life in the future.
EV Car: The Best Alternatives In 2022
Despite the fact that EV car charging infrastructure in Malaysia is still in its infancy in 2022, early buyers still continued to purchase them so there's no need to worry. We have taken the initiative of compiling the top six EVs that are now on the market if you're interested in going the electric vehicle route but are not yet familiar with the selection of EVs that are offered in Malaysia.
1. Hyundai Kona Electric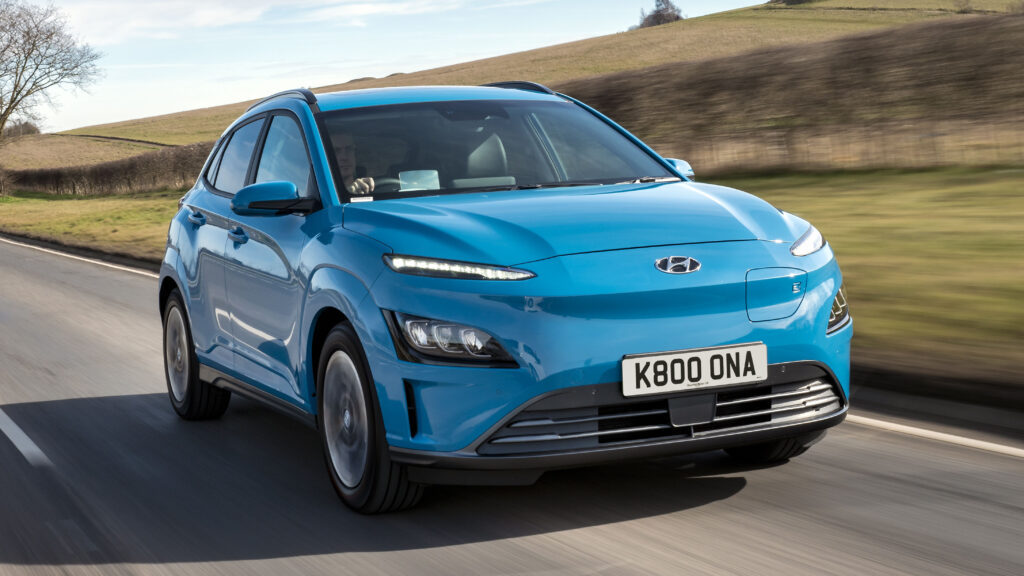 The Hyundai Kona Electric is a crossover that uses the same platform as the regular Kona with gasoline power. The Kona Electric, or at least the base model, is currently the least expensive EV available in Malaysia. The Kona Electric Lite is the most cost-effective choice for anyone hoping to experience an electric car for themselves.
Types:
Types
Details
Available variants
LitePlusMax
Available colors
Chalk White Two Tone
Cyber Gray Two Tone
Galactic Gray Two Tone
Dark Knight Two Tone
Ignite Flame Two Tone
Pulse Red Two Tone
Surfy Blue Two Tone
Dive in Jeju Two Tone
Misty Jungle Two Tone
Price (after tax exemption)
Lite: RM149,888
Plus: RM169,888
Max: RM198,888
Specs: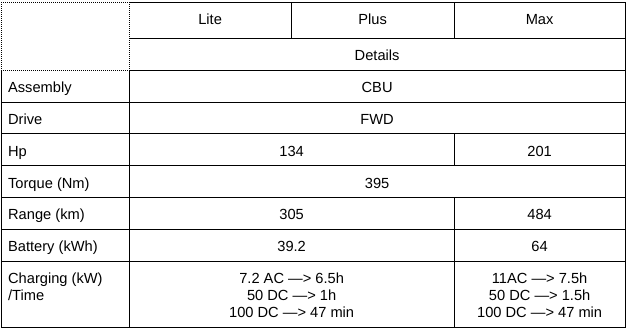 Interested in this product? Click here to see the morel details.
2. Volvo XC40 Recharge Pure Electric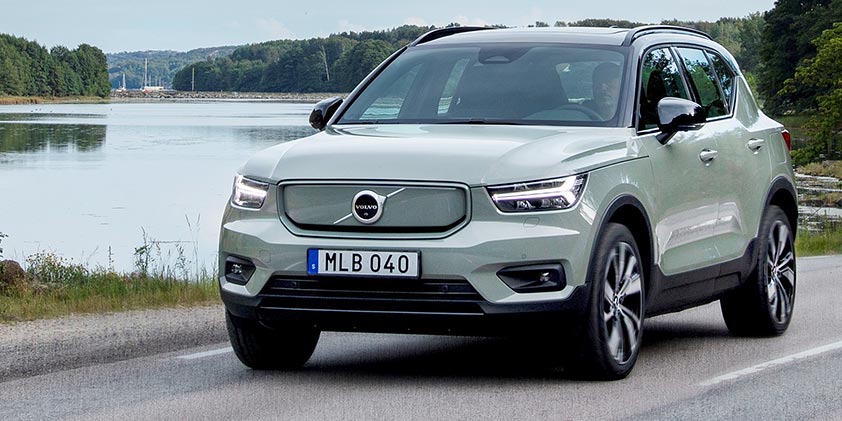 Volvo XC40 Recharge is also a crossover like its gasoline counterpart, the regular XC40 and this car is the only EV that is locally assembled in Malaysia in this list, so it's interesting to note the price drop on this vehicle. Equipped with great performance, this model has the highest torque and it can get the EV from 0 to 100km/h in 4.9 seconds.
Types:
Types
Details
Available variants
XC40 Recharge
Available colors
Crystal White Pearl
Denim Blue Metallic
Black Stone
Sage Green Metallic
Glacier Silver Metallic
Price (after tax exemption)
RM262,460
Specs:
Details
Assembly
CKD
Drive
FWD
Hp
408
Torque (Nm)
660
Range (km)
418
Battery (kWh)
78
Charging (kW) /Time
11AC —>7.5 h
150DC —>33 min
Tap here to see the full details of the Volvo XC40 Recharge Pure Electric.
3. Hyundai Ioniq 5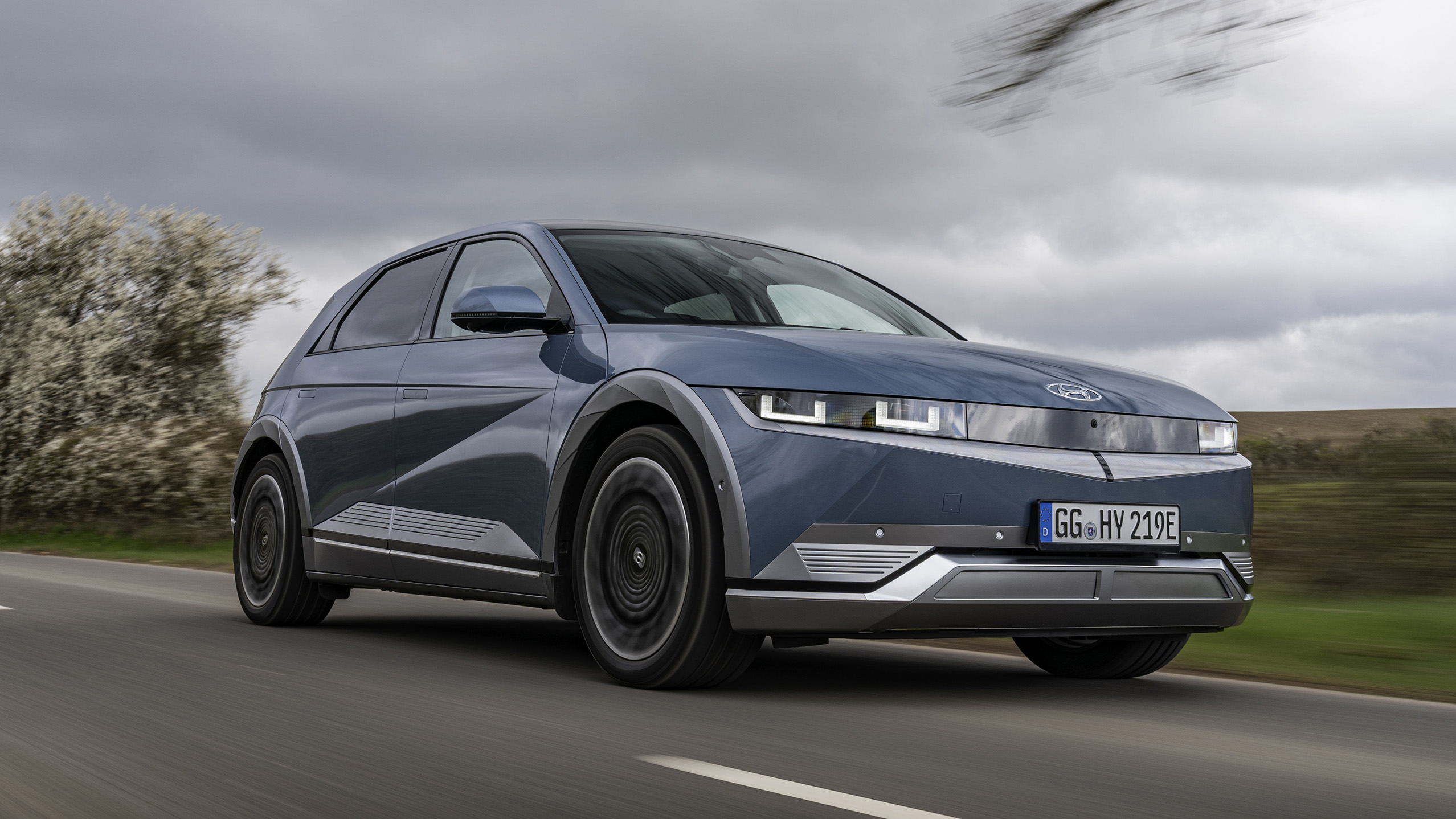 The Ioniq 5 is a hatchback-style EV and the first to be manufactured using Hyundai's E-GMP for electrified vehicles. Hyundai took a risk by creating a car unlike any other contemporary automobile now on the road, with angular lines and a boxy shape. The model offers amenities like vehicle to load (V2L), which enables the user to use the car like a charging station to power external electrical appliances and other more.
Types:
Types
Details
Available variants
Lite
Plus
Max
Available colors
Atlas White
Cyber Gray Metallic
Digital Teal Green Pearl
Galactic Gray Metallic
Gravity Gold Matte
Lucid Blue Pearl
Mystic Olive Green Pearl
Phantom Black Pearl
Shooting Star Gray Matte
Price (after tax exemption)
Lite: RM199,888
Plus: RM229,888
Max: RM259,888
Specs: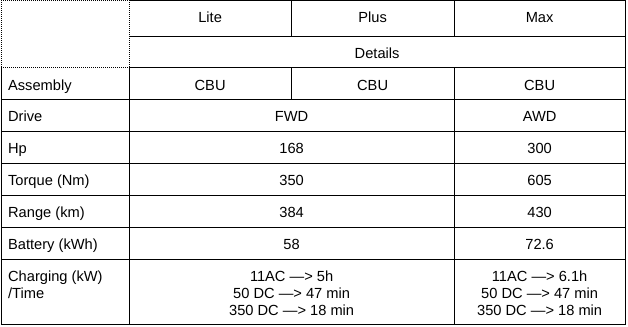 For more details on the Hyundai Ioniq 5, click here to read more.
4. Mercedes-Benz EQA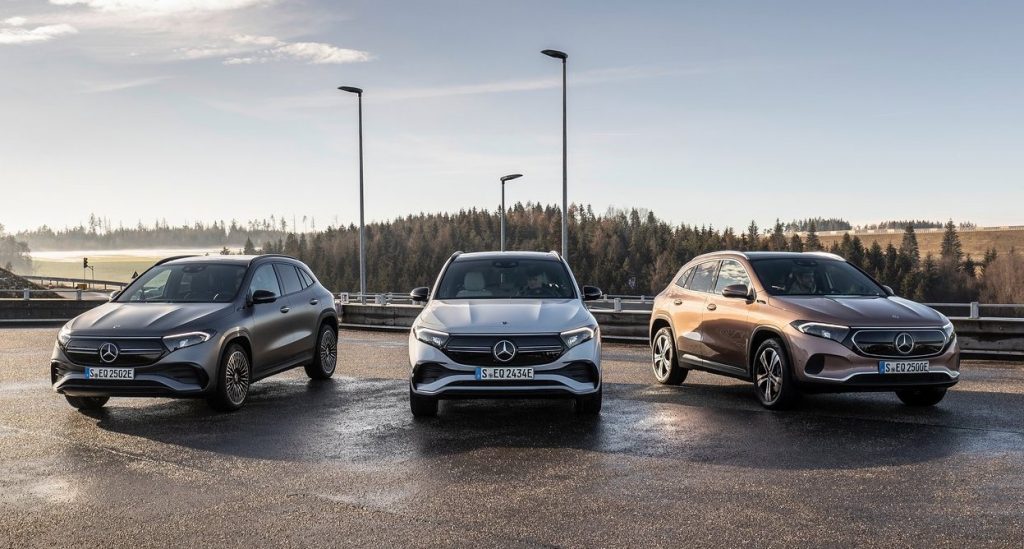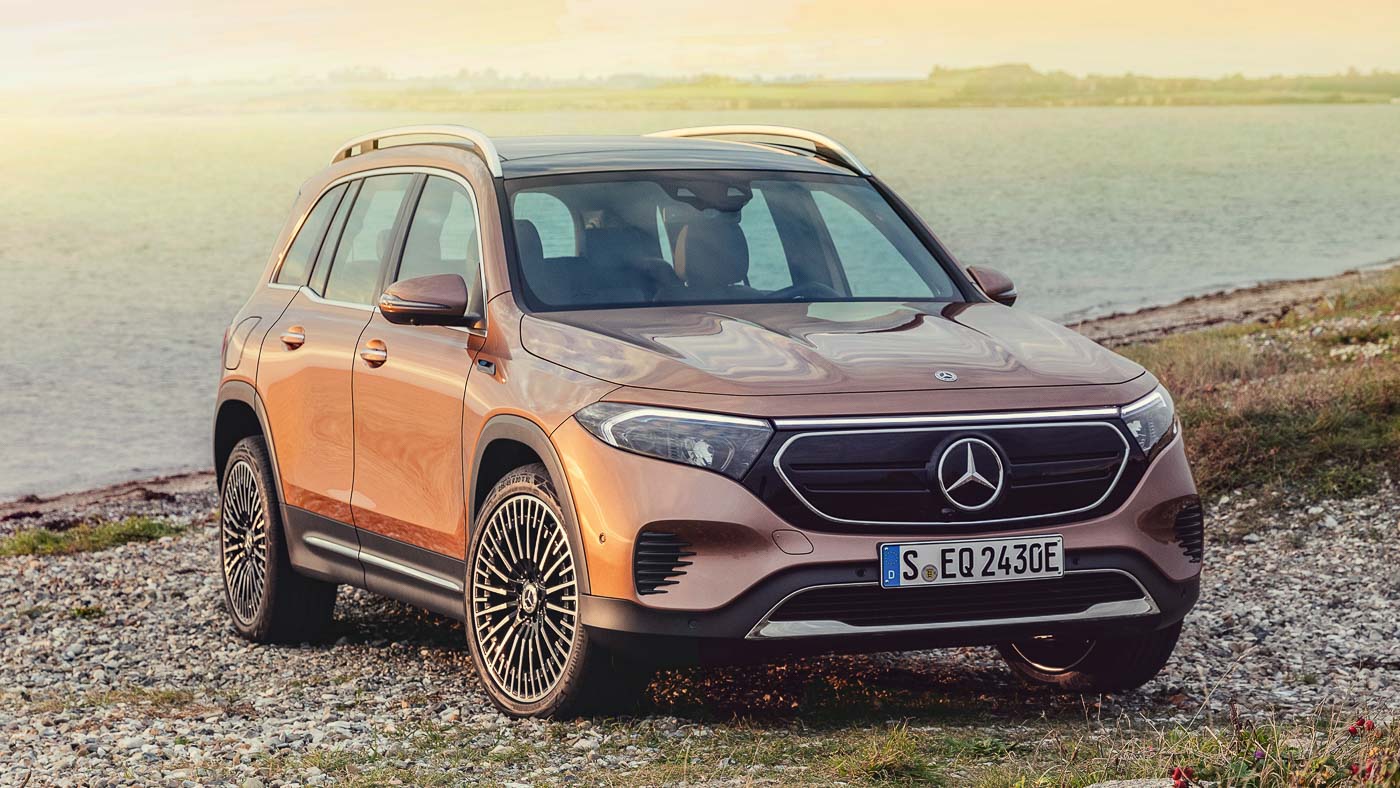 The Mercedes-Benz EQA, which is based on the gasoline-powered Mercedes-Benz GLA crossover, is the brand's first electric vehicle offered in Malaysia. Thus, current Mercedes-Benz owners have the benefit of getting to adapt to the electric EQA more quickly. It has a first-rate cabin, the promised air of quality and refinement, and the essential tech and infotainment systems that buyers demand.
Types:
Types
Details
Available variants
250 AMG Line
Available colors
Mountain Grey Magno
Mountain Grey Metallic
Patagonia Red Metallic
Night Black
Polar White
Digital White Metallic
Cosmos Black Metallic
Denim Blue Metallic
Iridium Silver Metallic
Rose Gold Metallic
Price (after tax exemption)
RM278,201
Specs:
Details
Assembly
CBU
Drive
FWD
Hp
188
Torque (Nm)
370
Range (km)
429
Battery (kWh)
66.5
Charging (kW) /Time
11AC —> 5.75h
50 DC —> 1h
100 DC—> 32 min
Interested to test drive this product? Go into Mercedes Benz website here.
5. BMW iX3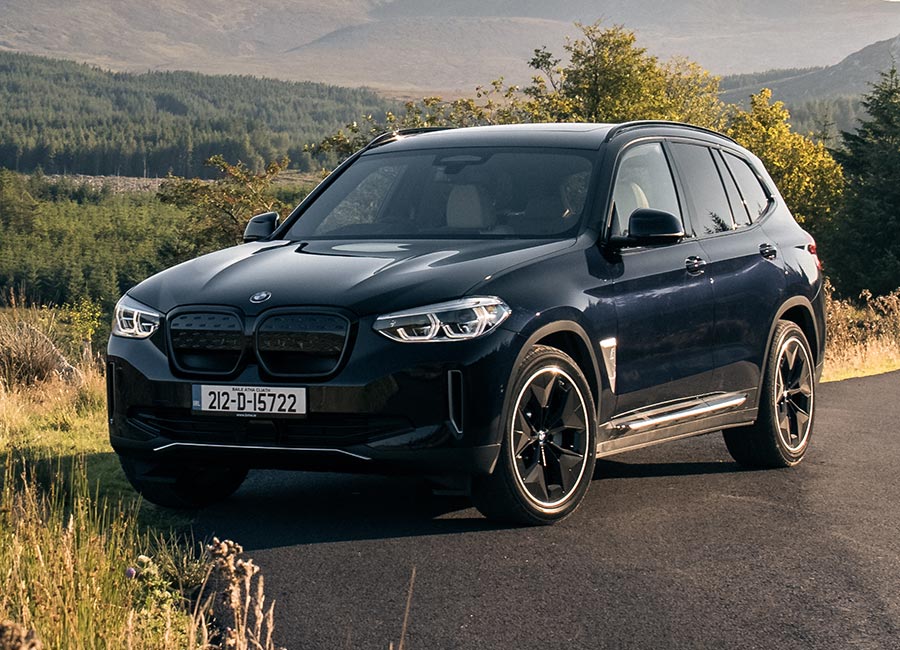 The BMW iX3 is essentially an electric version of the compact crossover BMW X3. Consumers have a one power option with two variations: M Sport Impressive and M Sport Inspiring. Since it is based on the previous model of BMW X3, BMW users are welcomed with a familiar interior design. The iX3 is a family friendly SUV as it is able to handle the demands of family life with ease given to its spacious internal capacity, practical range, and quick charging capability.
Types:
Types
Details
Available variants
M Sport Impressive
M Sport Inspiring
Available colors
M Carbon Black Metallic
Cashmere Silver Metallic
Sophisto Grey Brilliant effect metallic
Mineral White Metallic
Phytonic Blue
Piemont Red
Price (after tax exemption)
M Sport Impressive: RM334,248
M Sport Inspiring: RM313,994
Specs: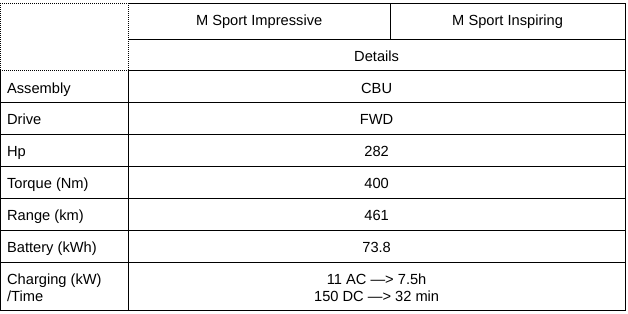 Go to BMW Website for more information on the new BMW iX3.
6. Tesla Model 3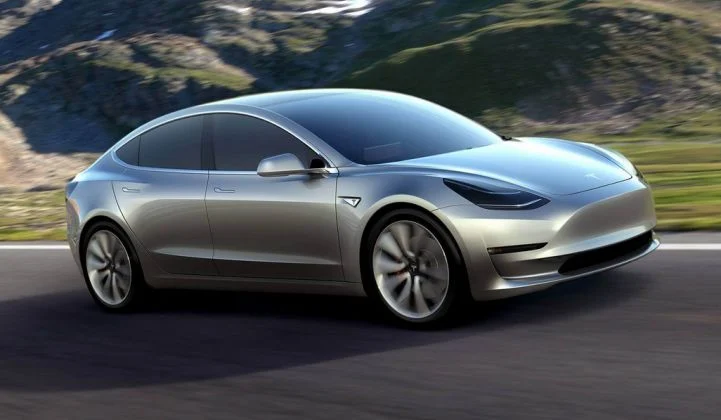 Tesla, the pioneer and biggest manufacturer for EV cars, innovated the Model 3 this year. As a mid-sized sedan, it's small size will make it simple to operate in congested city streets, where EVs are most cost-effective.
Tesla is well-versed in creating cutting-edge, effective EVs, with the Model 3 serving as the best illustration. It offers a ton of technology together with strong performance and a long range. Despite Tesla cars not being sold directly in Malaysia, you can find its main importer in Malaysia, that is, PEKEMA.
Types:
Types
Details
Available variants
Rear-wheel Drive
Long Range
Performance
Available colors
Deep Blue Metallic
Midnight Silver Metallic
Pearl White Multi-Coat
Red Multi-Coat
Solid Black
Price (after tax exemption)
Rear-wheel Drive: RM323,928
Long Range: RM417,528
Performance: RM489,528
Specs: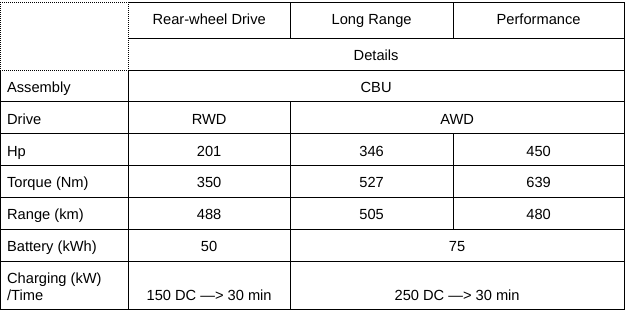 For intricate details on Tesla automotives, click here to find out more.
Find any model that suits your preferences and needs? Click here to see our EV car recommendations that were issued in Malaysia last year if you like to compare and contrast some of the 2021 and 2022 EV cars.