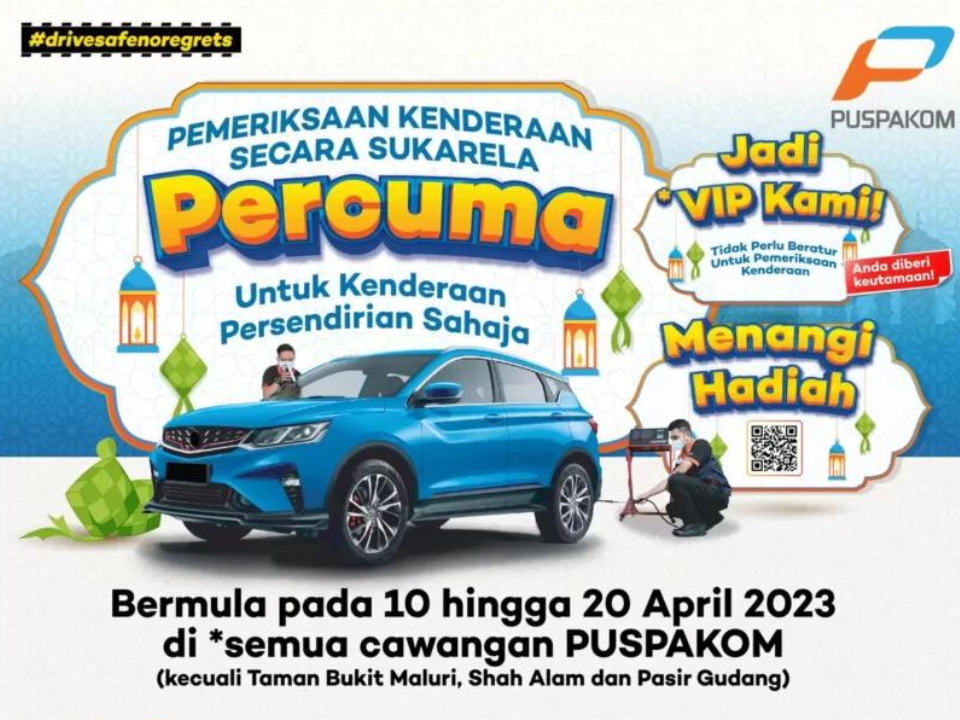 To promote safe driving during Hari Raya Aidilfitri, the Computerized Vehicle Inspection Centre (Puspakom) is hosting a free, voluntary vehicle inspection for all drivers and owners of private vehicles from 10 April to 20 April.
Puspakom Voluntary Vehicle Inspection For All Drivers
No Fee Will Be Charged For Vehicle Inspection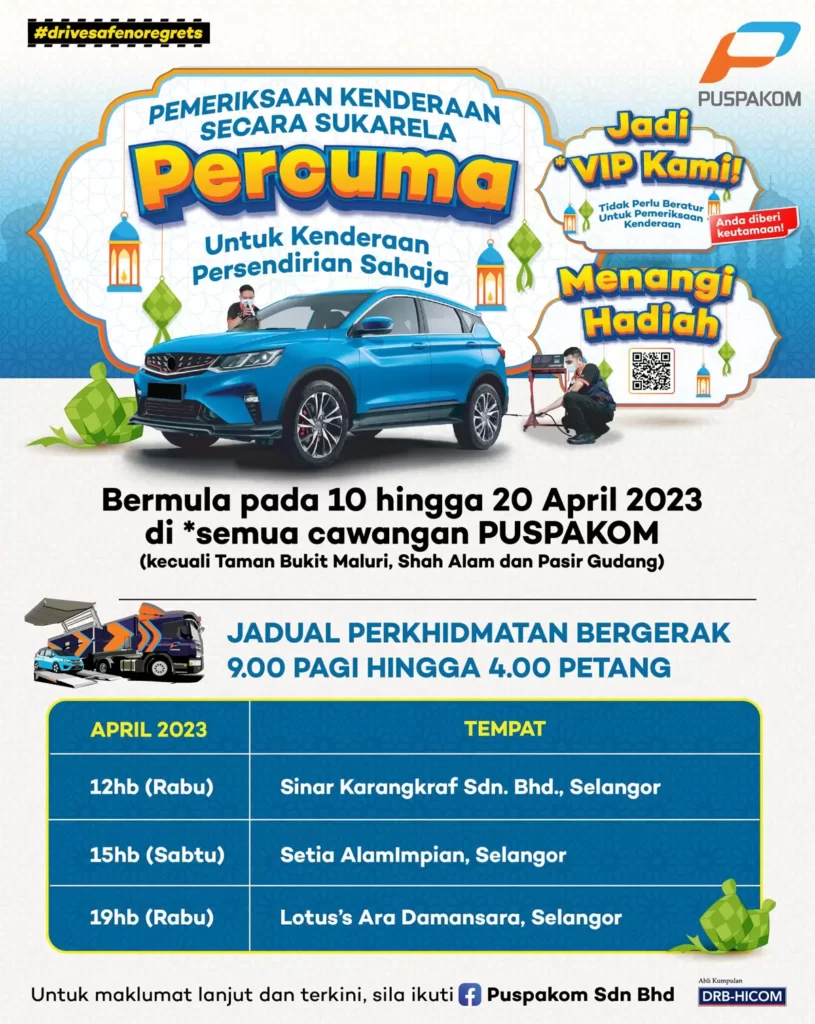 Image via Lowyat.NET
The initiative, according to its Chief Executive Officer Mohammed Shukor Ismail, aims to ensure safe driving during Hari Raya Aidilfitri.
Vehicle owners can walk-in to any Puspakom location nationwide from 8 am to 5 pm to receive the Voluntary Vehicle Inspection service for their vehicles, with the exception of the Shah Alam, Taman Bukit Maluri, and Pasir Gudang branches.
On April 11 at Wisma DRB-Hicom and MMU Cyberjaya (for staff only), on April 12 at Setia Alam Impian, and on April 19 at Lotus's Ara Damansara, Puspakom will hold a straightforward contest alongside the deployment of mobile inspection units for the free VVIs at selected locations.
These mobile inspection unit locations will be open Monday through Friday from 9 am to 4 pm.
Puspakom Vehicle Inspection Will Focus On Safety Aspects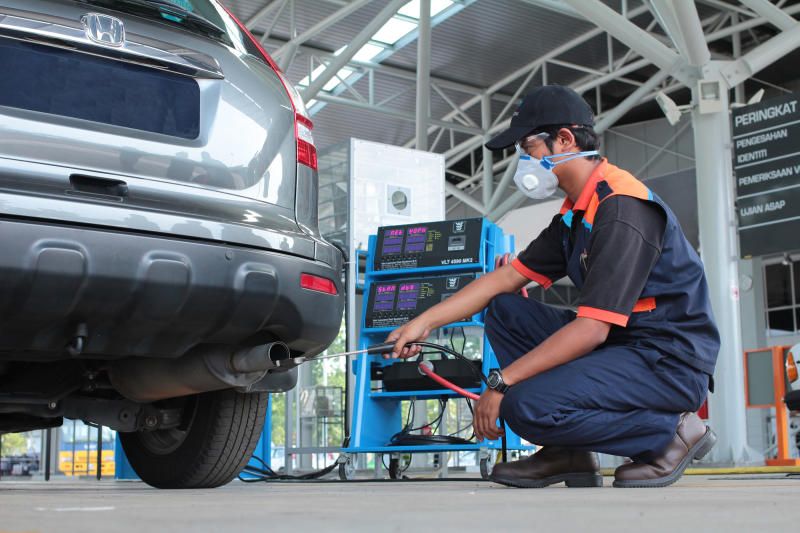 the VVIs will concentrate on vehicle safety-related features like brakes, tyres, side-slip testing, suspension, emissions, lights, undercarriage and bodyshell, and window tints, among others.
According to Puspakom CEO Mohammed Shukor Ismail, the free inspection campaign run in conjunction with Hari Raya Aidilfitri is intended to help vehicle owners learn about the condition of their vehicles through inspections at Puspakom using computerised equipment, which can then inform owners of the necessary maintenance.
He also added that the initiative is part of Puspakom's efforts to educate the public about the value of driving safely, particularly during the holiday season.
Do you know that KTMB offers free rides for PwD & primary school students. Want to know more? Do look into Free KTM Rides For PwD & Primary School Student, Starting 15 Feb for more information!