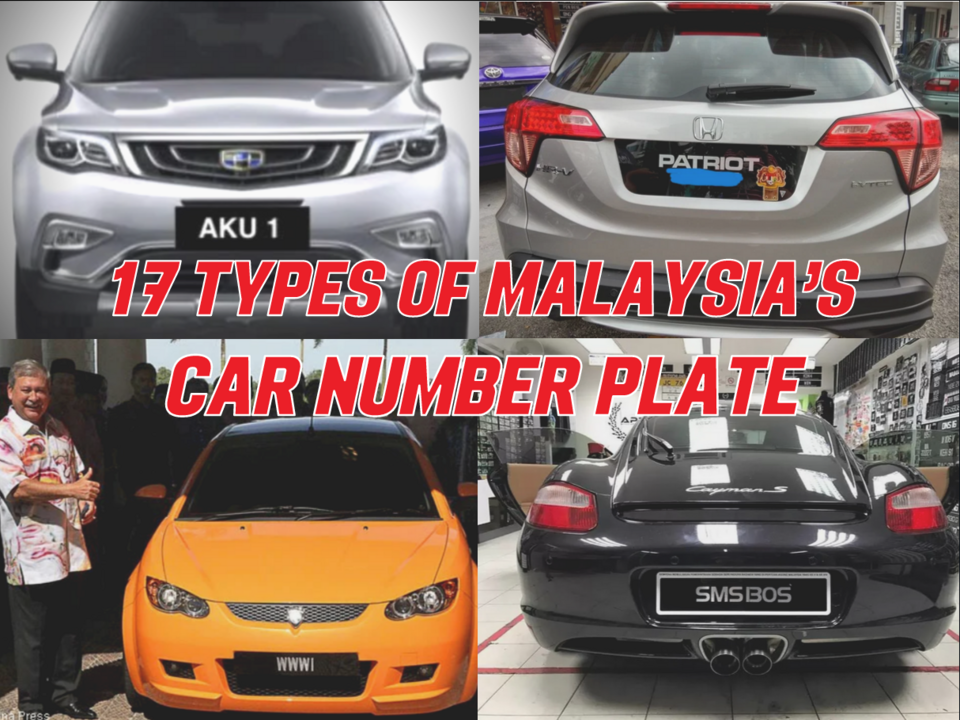 Whether we are avid car lovers and experienced drivers or amateur drivers just looking to get from Point A to Point B, we are on the road, on the go, every day; in Malaysia, we don't have time to pay attention to the license plates on the car in front of us at the traffic light or even our own cars!
Hence, we introduce to you Malaysia's various car registration numbers – all 17 types you definitely have not known about! Do keep a lookout, though, if you do happen to know any of these special vanity license plates from Malaysia!
Note: For privacy and safety reasons, the numbers for some of the license plates shown below will be censored.
17 Types of Malaysia Car Numbers & License Plates
1. PATRIOT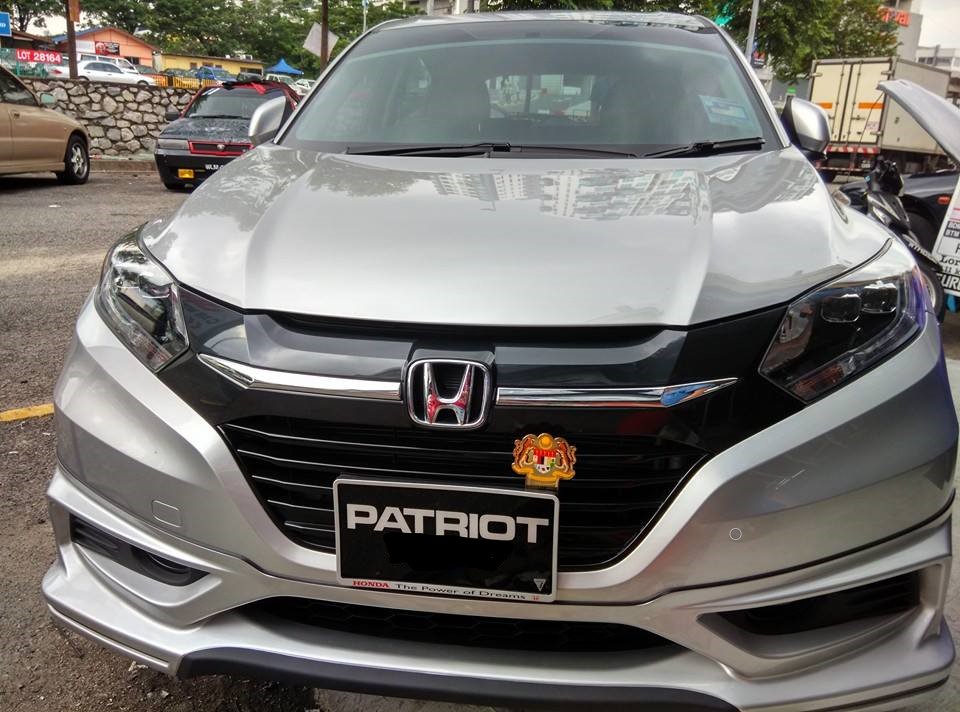 With PATRIOT 1 as one of the most expensive car numbers to ever be sold in Malaysia (RM1.3 million!), it was auctioned by Yayasan Patriot Negara Malaysia (YPN) in 2015. The ultimate aim of this plate series was to raise funds to promote moderation as well as carry out programs and activities that strengthen patriotism and unity amongst Malaysia's people and within their diverse society.
2. GIM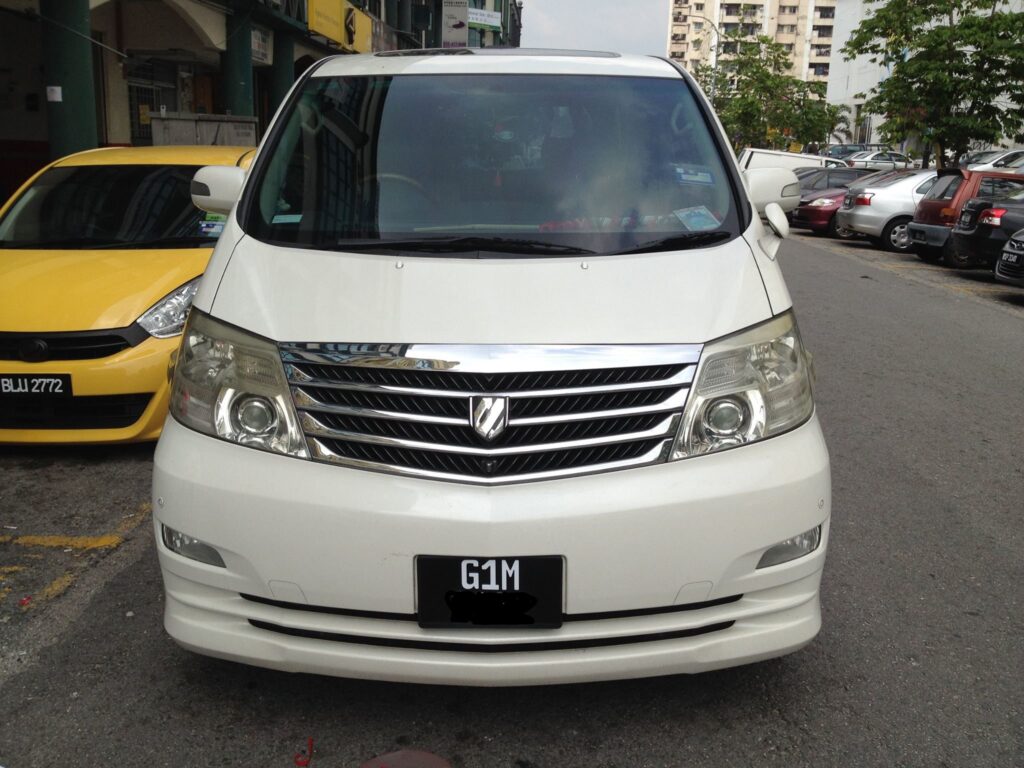 Matching PATRIOT 1 above, GIM1 (abbreviation for Gagasan 1Malaysia) was originally the most expensive car number, sold for a whopping RM1.3 million in 2011! The ultimate aim of this plate series was to generate funding for Gagasan 1Malaysia's expeditions (such as climbing Mount Everest and other activities across the seven continents) as well as donate them to charitable foundations.
3. A1M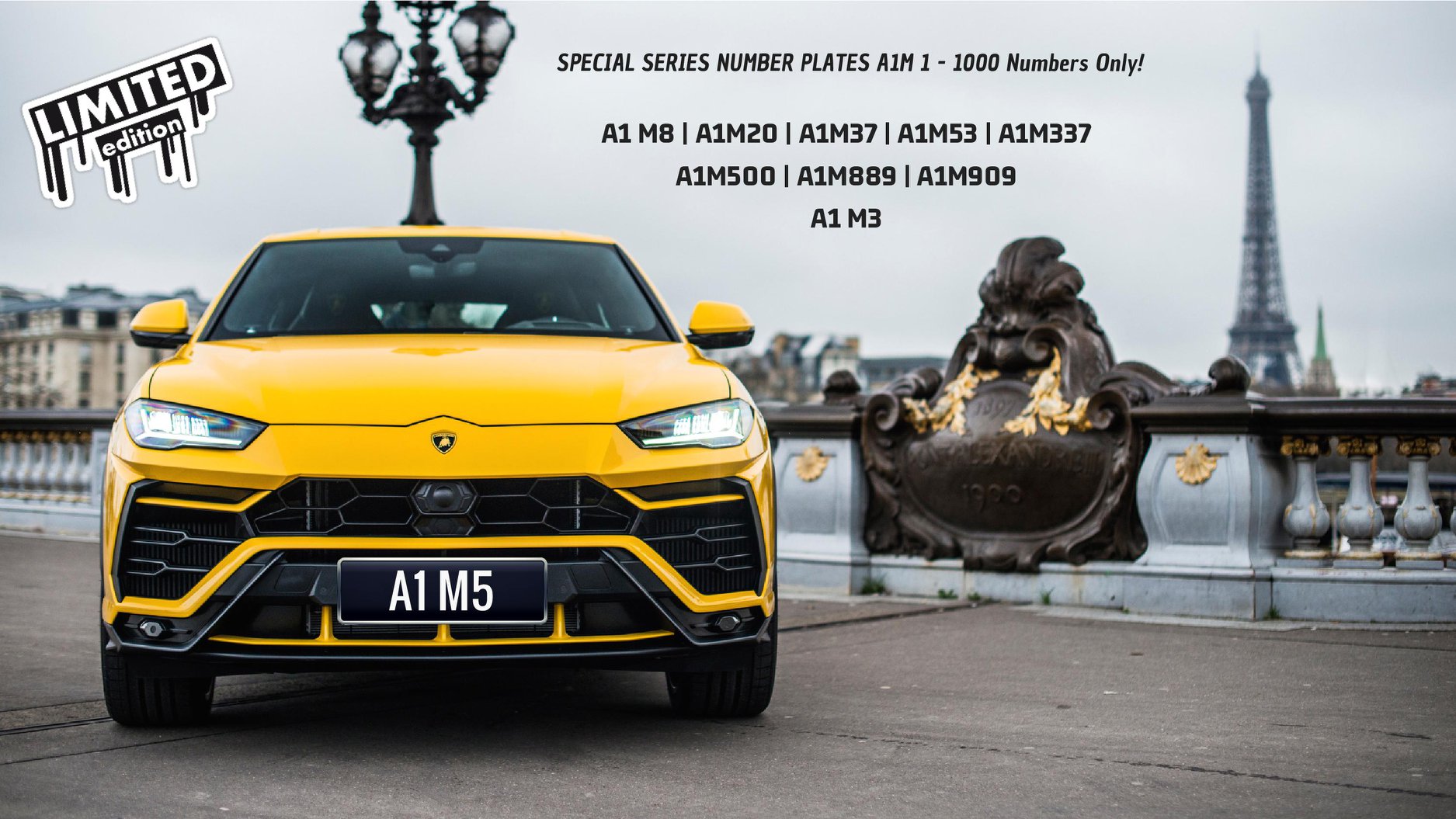 The A1M license plates in Malaysia were limited edition registration numbers that ran only from A1M 1 to A1M 1000 and were launched by Yayasan Artis 1Malaysia in 2017. The bid price for A1M 1 alone began at RM500,000 and the funding was used to support aged local performing artists – such as actors, singers, and musicians – who have deteriorated in their health.
4. AKU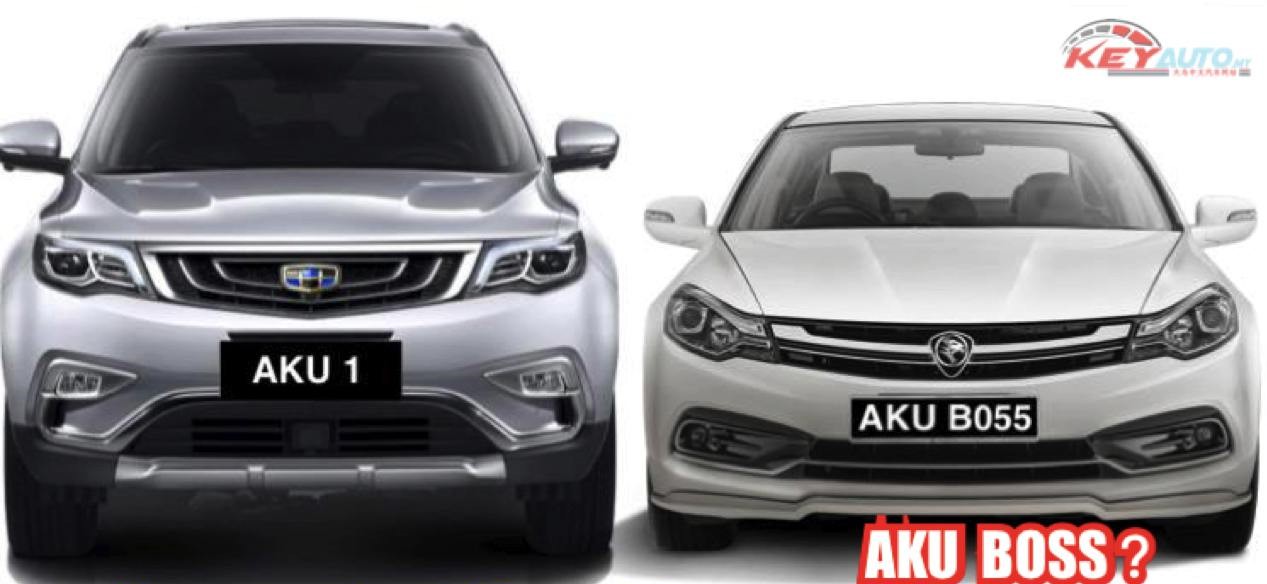 The AKU license plates in Malaysia were registration numbers launched by JPJ Perak in 2017, receiving a total of 3,315 bids as opposed to their usual 500-600 bids and raking in a total of RM3.5 million! Some of the most popular numbers are AKU 1 ('I am First') which bid at RM207,898.90 as well as AKU 1305, AKU 805, and AKU 8055 (RM74,000) – all of which mean 'Aku Boss' or 'I am Boss'.
5. MALAYSIA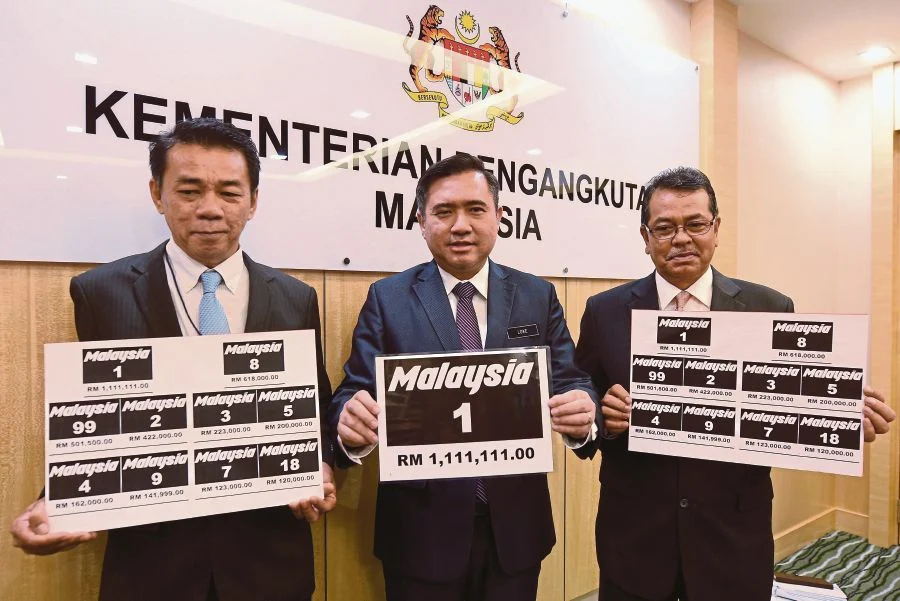 In celebration of Malaysia's 61st National Day celebration in 2018 as a way to show one's patriotic love for Malaysia, limited edition license plates were released by JPJ which only ran from MALAYSIA 1 to MALAYSIA 9999. While MALAYSIA 1 itself garnered exactly RM1,111,111, 10 of the numbers in this series (including MALAYSIA 2 and MALAYSIA 4) alone garnered RM3.62 million!
6. G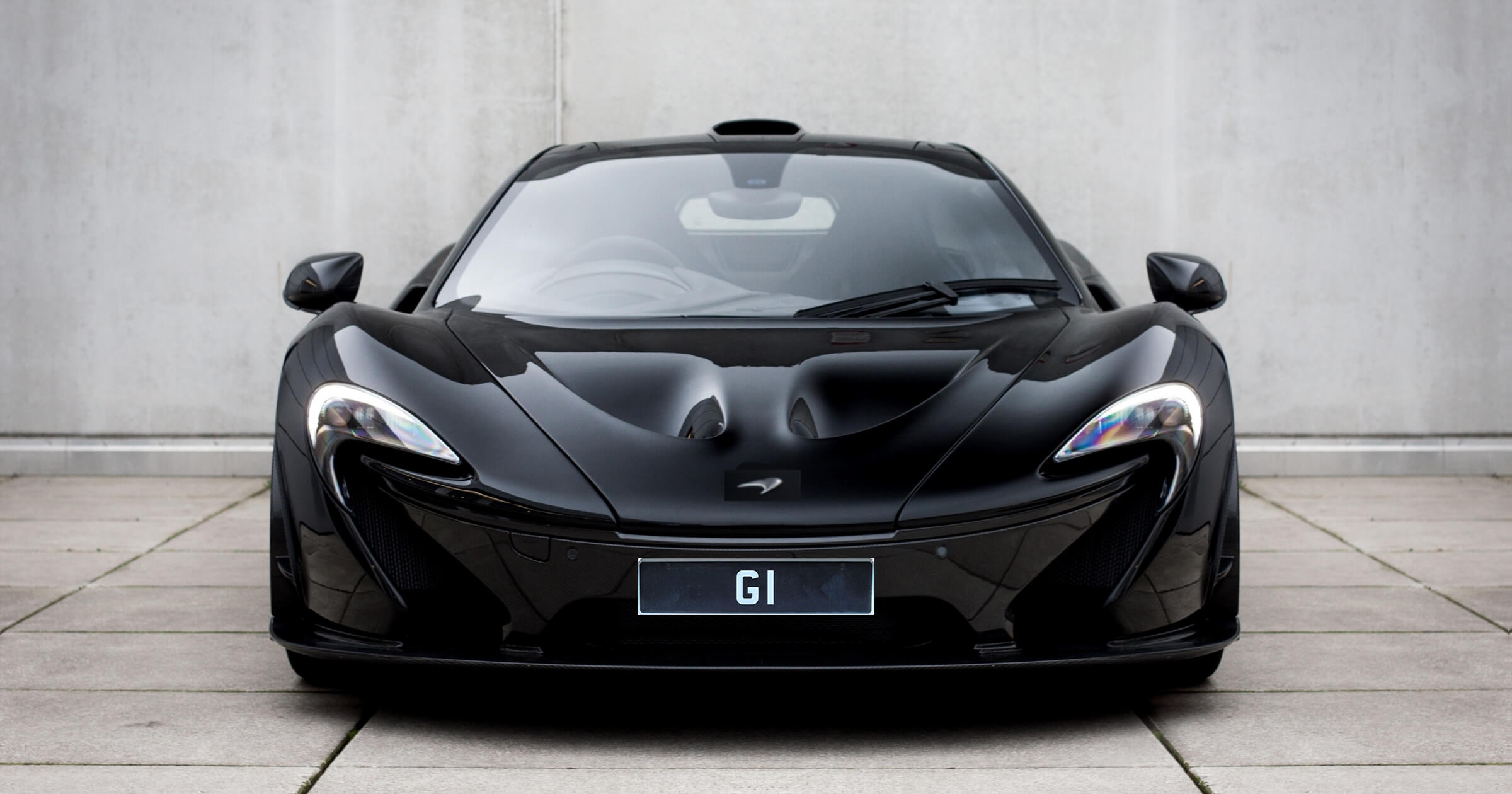 The 'G' for this 'golden' license plate starting prefix stands for 'GOLD'! The series only runs from G1 to G9999; G1 alone was sold at RM500,000. It was launched by the Lee Chong Wei Foundation to raise funding in supporting the well-known badminton athlete's first gold medal win for Malaysia at Tokyo Olympics 2020. You can still check out their website and Facebook page for more information!
7. WWW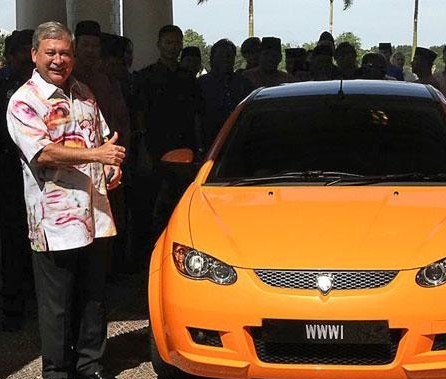 As one of the biggest car enthusiasts in Malaysia, the WWW1 car number – as part of the WWW license plates which racked up a total of 18,243 bids and a record total of RM11.3 million – went to Sultan Ibrahim Ismail of Johor for RM520,000 in 2012! The WWW series is not only the abbreviation for the 'World Wide Web', but also saw the beginning of the end of KL's W series, fully exhausted by 2013.
8. SMS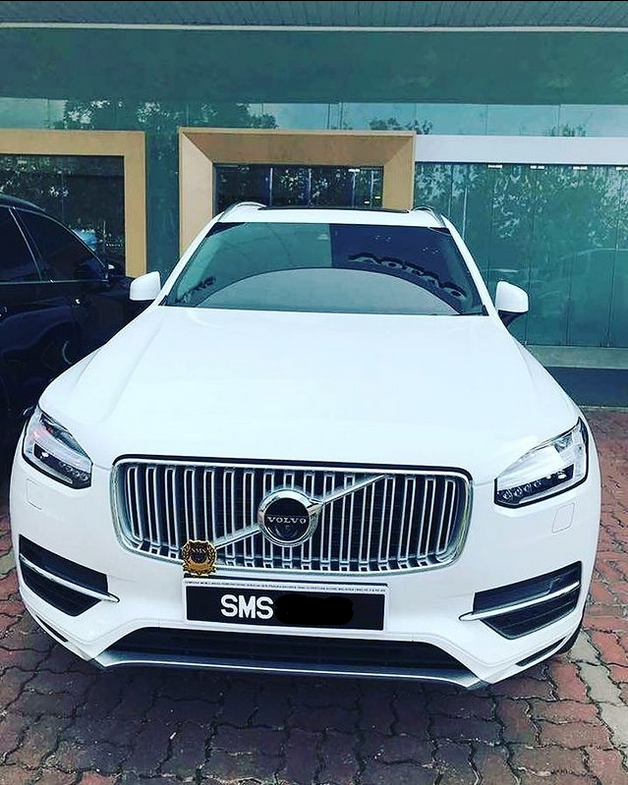 To celebrate the Sultan of Kedah's 2-term reign as the Yang di-Pertuan Agong in 2017, special car numbers were made by Yayasan Sultanah Bahiyah (YSB) in his honor, derived from his initials – Sultan Abdul Halim Mu'adzam Shah. Alongside, the SMS series' funds went to helping needy citizens such as the elderly and children. You can check it out on their Facebook and Instagram!
9. F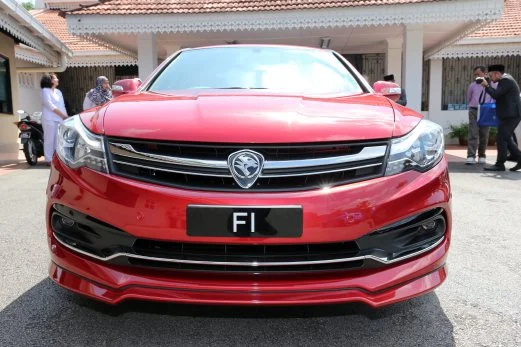 Representing the word 'Federal', the F license plate starting prefix in Malaysia was released by the Road Transport Department (JPJ) in 2016 as Putrajaya's new, official plate prefix. Some of the priciest car numbers include F1 for RM836,660 by the Sultan of Johor – once again! – as well as F3 and F9 at RM344,300 and RM404,800 respectively by 2 private limited companies.
10. US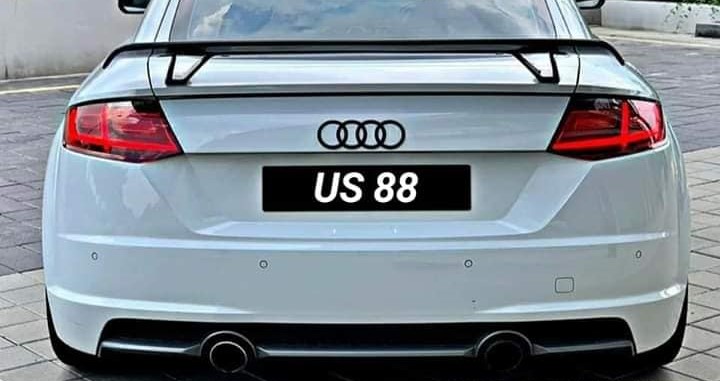 Not to be confused with the abbreviation for 'United States', the US starting prefix of license plates in Malaysia stands for 'Untuk Seniman' and was launched by the Malaysian Artistes Association (Seniman) in 2017. This series ran only from US 1 to US 1000 and the funds gained from the project were used to help support artists belonging to the Association.
11. IM4U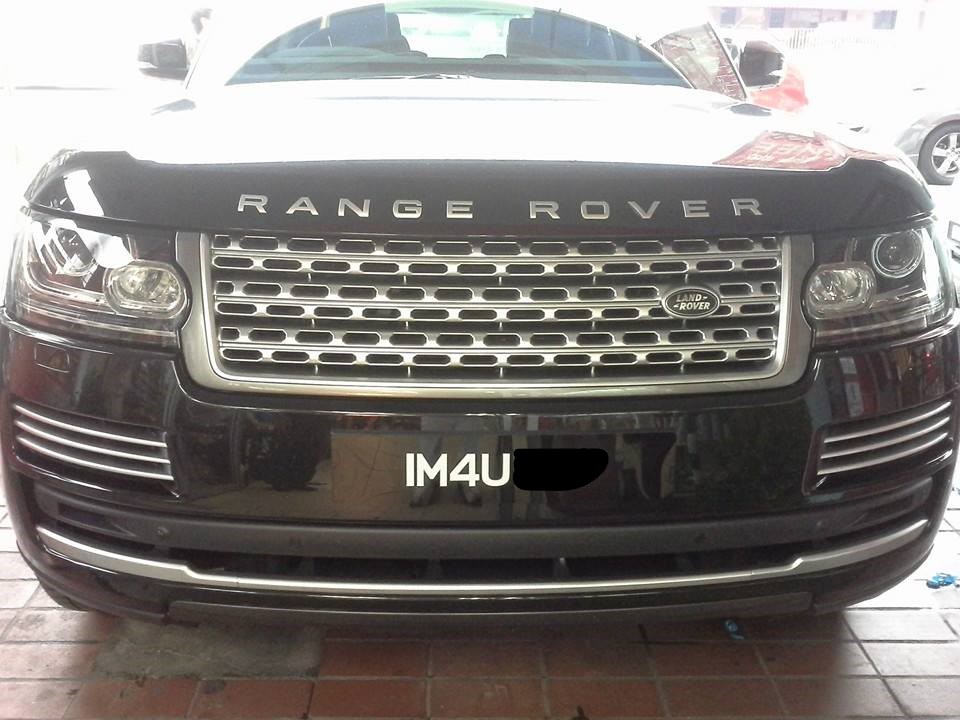 Standing for the '1Malaysia For Youth' movement, the IM4U car registration numbers were launched by former Prime Minister, Najib Razak, himself in 2012 to generate funds for the movement's activities. Unfortunately, these 9,999 license plates are the first on our list to be made available everywhere in Malaysia, except for Langkawi and Labuan.
12. RIMAU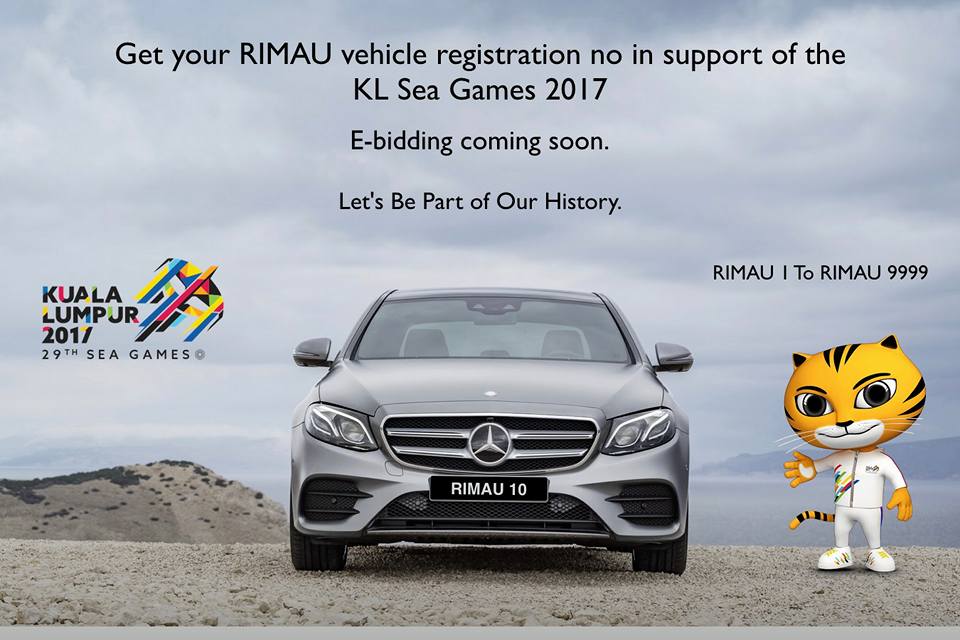 To commemorate the 2017 SEA games that were hosted right in Malaysia for the ASEAN region, special car registration numbers were launched by the Ministry of Youth and Sports (KBS) and JPJ. Not only is RIMAU the short from of 'harimau', Malaysia's tiger mascot in the SEA games, but also stand for the words Respect, Integrity, Move, Attitude, and Unity.
13. BAMbee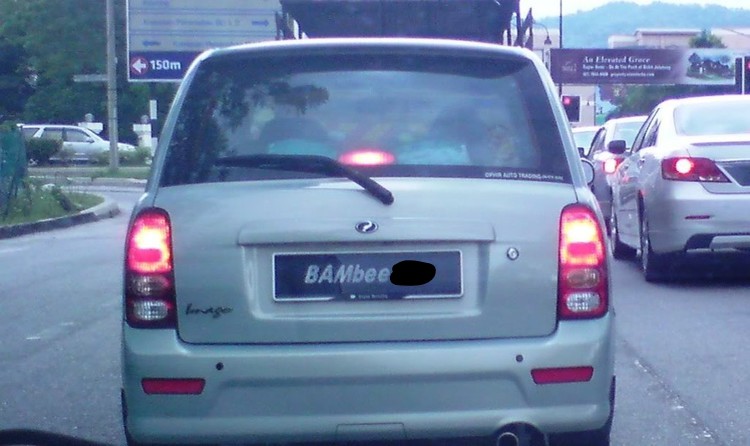 As one of the oldest vanity license plates in Malaysia, specifically for the 2000 Thomas and Uber Cup which was held right in KL, the Badminton Association of Malaysia launched the BAMbee series of car registration numbers which combine the Association's initials together with the insect mascot representative of the tournament, 'bee'. The plates were only made available to their members.
14. SUKOM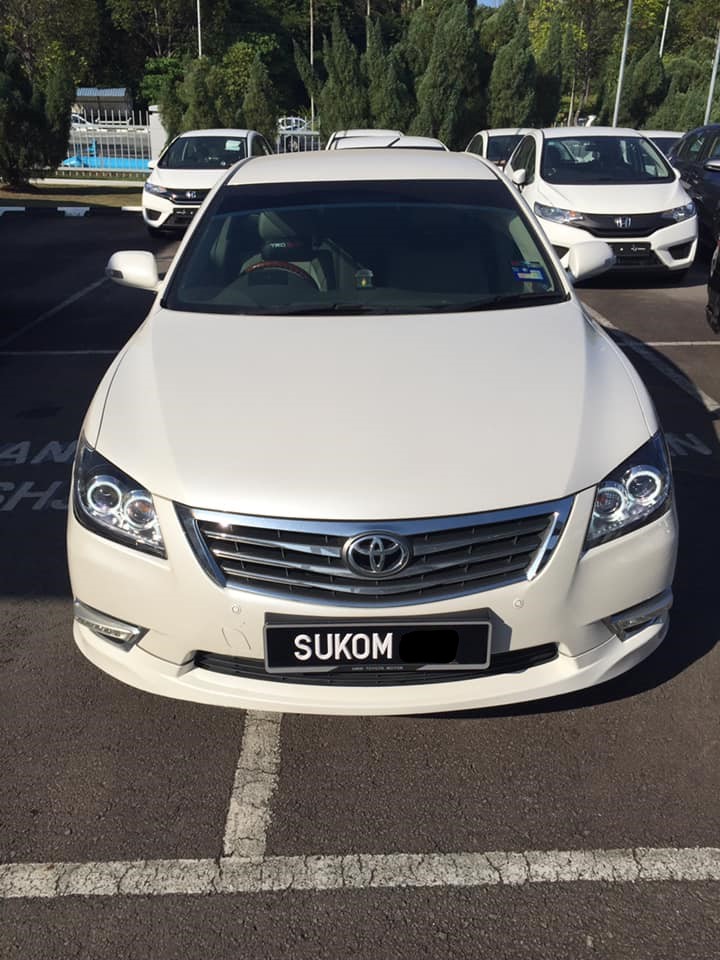 As another of Malaysia's oldest vanity license plates made for the 1998 Commonwealth Games held in KL as well, the SUKOM car registration numbers were auctioned during the Games. SUKOM is an abbreviation for Sukan Komonwel which is a perfect ode to one of the most famous and long-held, international multi-sports events in the world!
15. NAAM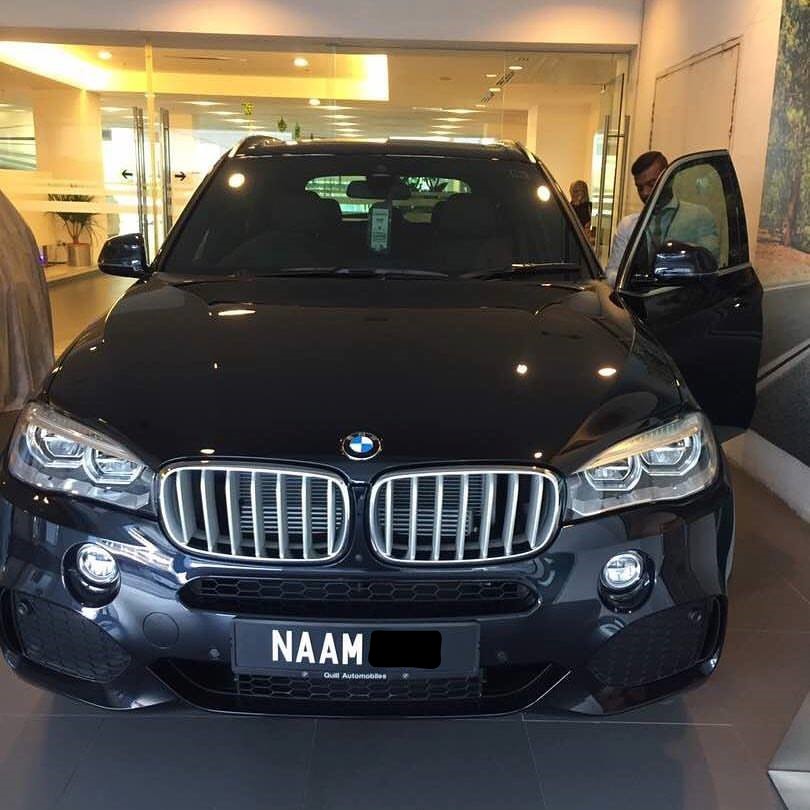 The NAAM series of car registration numbers stands for New Affirmative Action Movement, which is a non-government organization (NGO) founded by Datuk M Saravanan and focuses on developing the economy of Indian youths in Malaysia through entrepreneurship, business financing, and human capital development. Their Facebook page is still available which you can view here!
16. XI ASEAN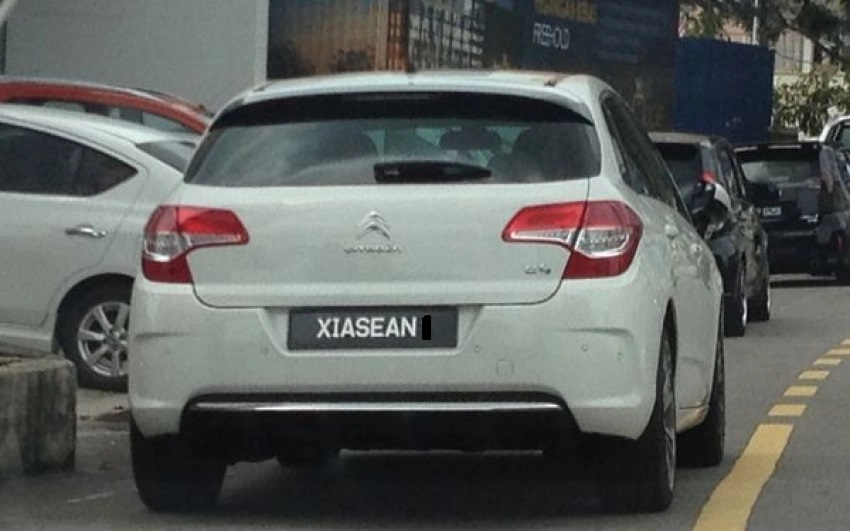 In order to commemorate the 2005 ASEAN Summit held by the Association of Southeast Asia Nations in KL, the XI ASEAN series was released. The Summit was hosted in relation to the general economic and cultural development within Southeast Asian countries. As the 2005 ASEAN Summit is also the 11th ASEAN Summit to ever be held, the Roman numerals for the number 11 (XI) were used.
17. Z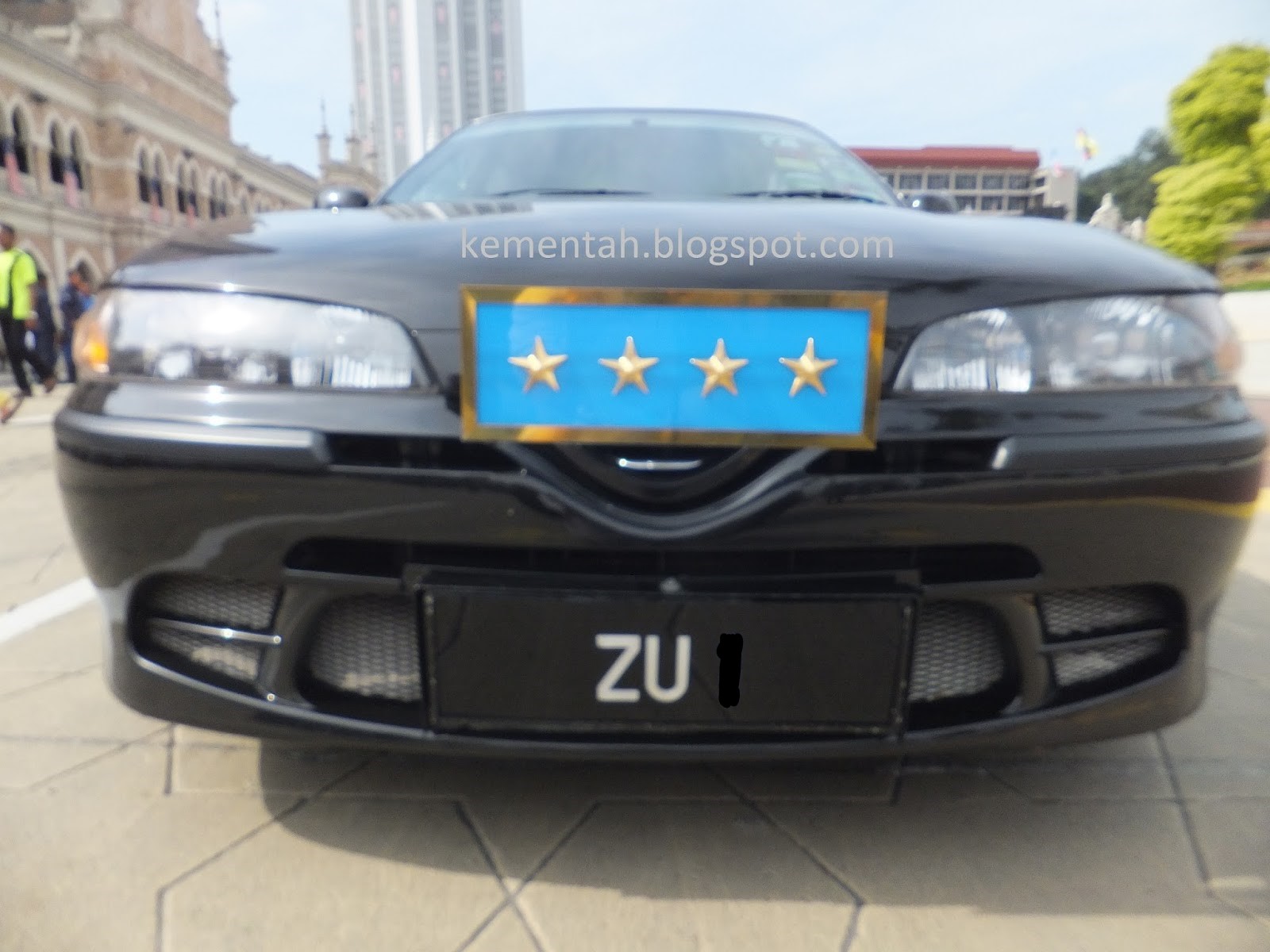 Coming to the last type on our list, the Z license plate starting prefix is only reserved for and used by Malaysian military vehicles – which is pretty special in itself! The second letter in the alphabet prefix is used to denote the military branch – ZA-ZD for the Army, ZL only for the Navy, and ZU for the Air Force. It is a given that the Z prefix cannot be used by ordinary citizen vehicles.
Learnt something new about automobiles today? Here's a couple more articles if you're still interested: