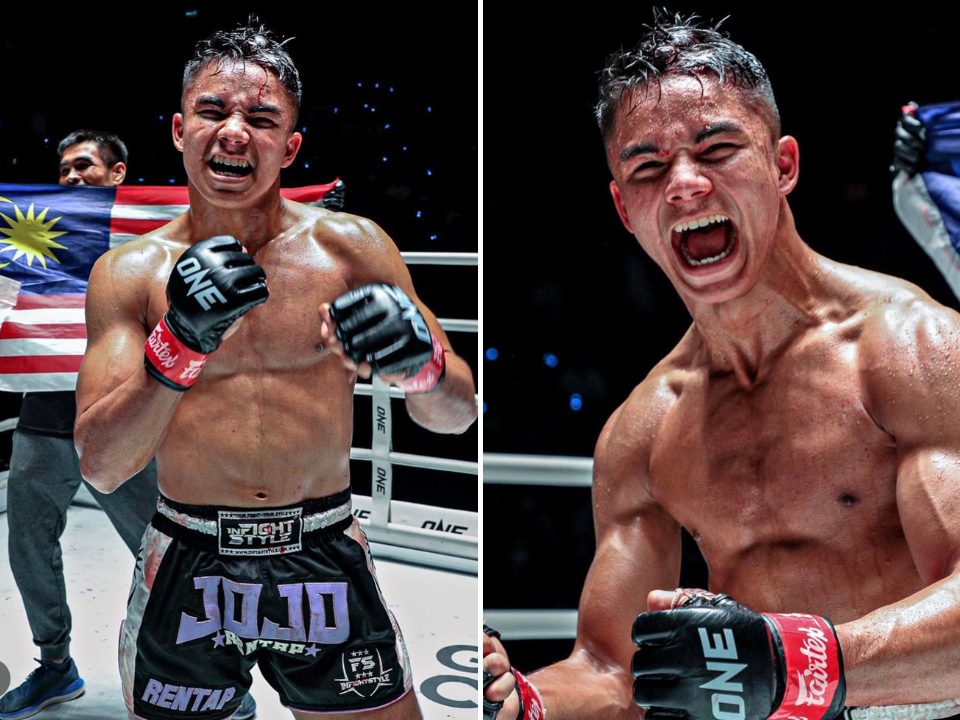 On May 26, 2023, Muhammad Johan Ghazali Zulfikar, known as Jojo once again wins against his opponent, Tai Sor Jar Piek, with his awe-inspiring performance in the ONE Championship.
Johan Ghazali's Muay Thai Journey During ONE Championship
Johan Ghazali, a Malaysian Muay Thai athlete is motivated by an ambitious dream, which is to win the highly sought-after championship title and the famous US$100,000 (RM460,553) contract with the ONE Championship.
Johan Ghazali Wins Against His Opponent With KO.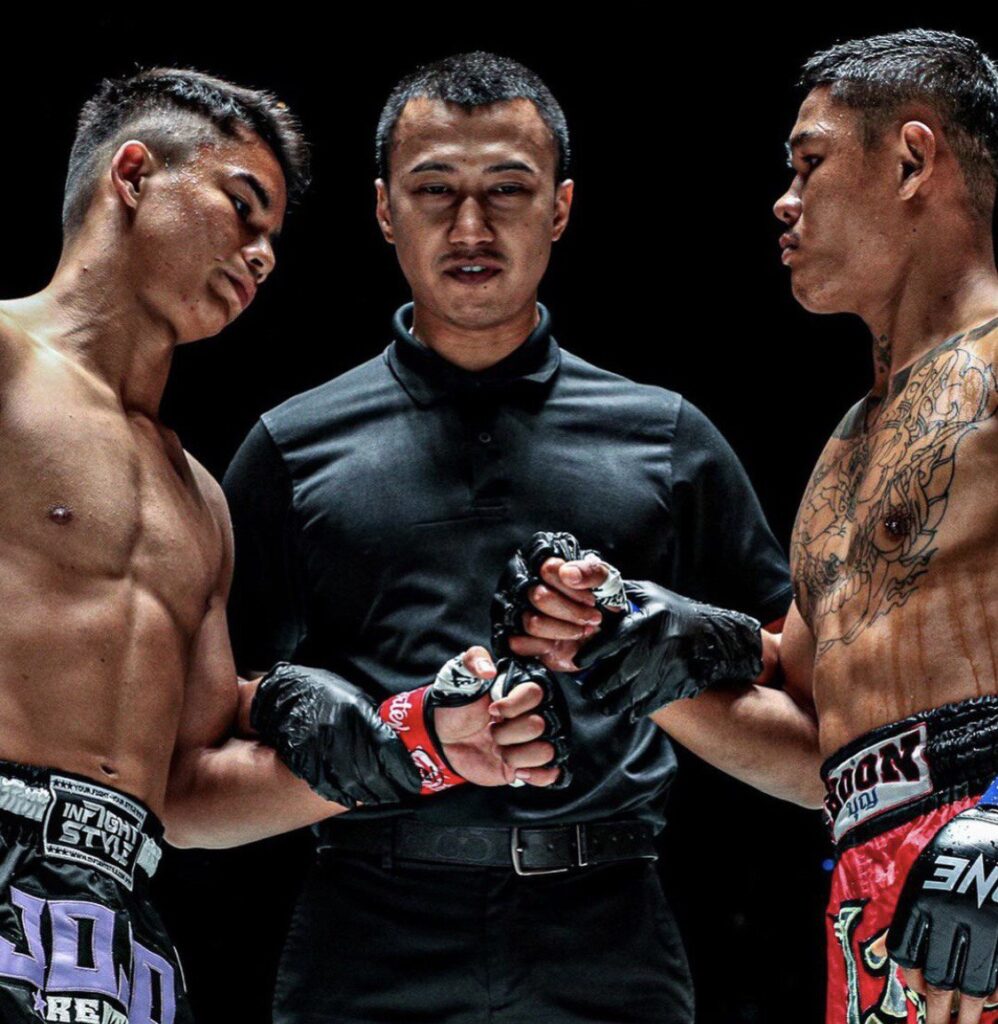 Images via johanghazali_
Johan Ghazali continued his amazing performance in the ONE Championship on Friday by putting on yet another breathtaking display. A phenomenal knockout strike from the young Malaysian fighter stunned his opponent, 24-year-old Tai Sor Jor Piek Uthai, a two-time Lumpinee Stadium Muay Thai World Champion, and impressed the crowd.
In a previous fight, Johan Ghazali stunned the world by defeating his opponent with a KO in only 16 seconds, taking the Flyweight Muay Thai match in Thailand! In intense matches facing experienced opponents and has a very good record with more than 50 wins and more than 30 K.O. Tai Sor Jor Piek Uthai, is not the usual opponent this time for Johan Ghazali.
Johan, however, surprised everyone in audience by KO towards his rival in the third round. Although the match was tight because the Sarawakian fighter was up against a powerful and skilled opponent, Jojo's K.O. in the third round proved his power.
Watch His Performance During ONE Championship Against Tai Sor Jor Piek
Here is video of Johan Ghazali's match in ONE Championship last Friday:
Johan Fixes His Eyes On The Main Prize
Most of the ONE Championship fans were surprised with excitement at Jojo's bright future as he was able to knock out much older and more experienced opponents in his two debut matches.
During his interview with BERNAMA, Jojo expressed his thought about ONE Championship:
My target is to get the ONE Championship contract of US$100,000, but my ultimate goal is to be a ONE Championship champion

Johan Ghazali, Malaysia Muay Thai Athlete
Johan acknowledged the concerns people had about his desire to win the ONE Championship contract and title. He said about his concerns during his interview:
Many years ago, people thought my dream of competing in the ONE Championship as grandiose. Now, that dream becomes a reality. At the moment, I am working towards new objectives. I am aware that doubt might return at some point. But I'm totally devoted to doing my very best to disprove those doubters

Johan Ghazali, Malaysia Muay Thai Athlete
Congratulation once again about your second win at ONE Championship! We are hoping the best journey for Johan Ghazali and thank your for making all the Malaysian proud. Good luck for your ultimate mission on becoming the champion for the ONE Championship.
Other than that, check out athlete Umar Osman who breaks Malaysian Record at SEA Games 2023!