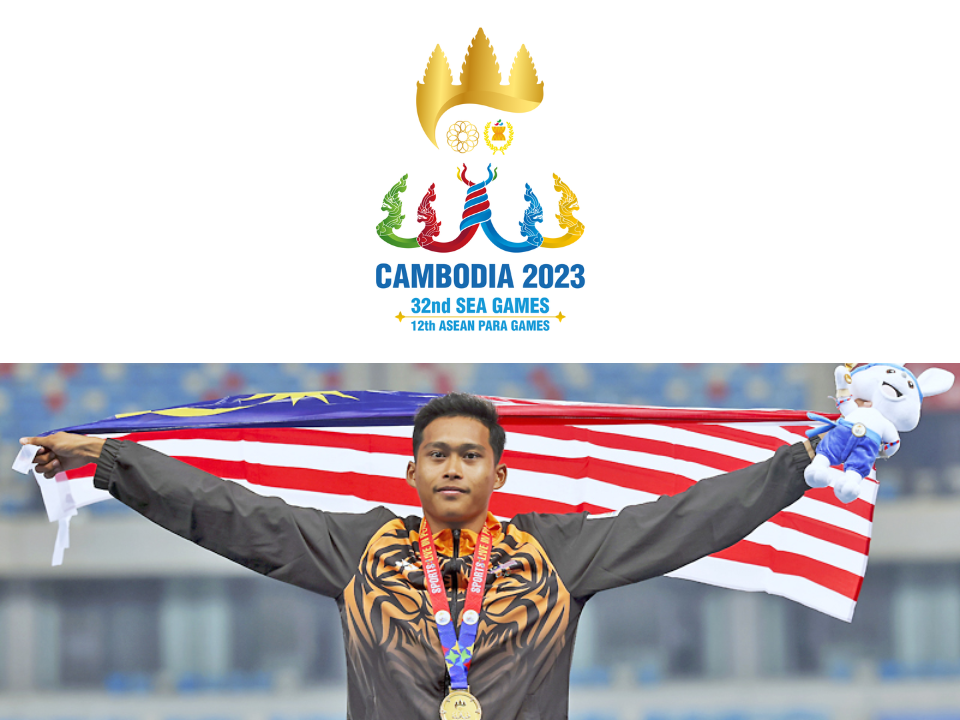 Umar Osman, 20, made his Southeast Asian (SEA) Games debut on May 9th 2023 by winning the men's 400m sprint gold medal. He has now made the country proud by adding a gold to the Malaysia Sea Games medal for 2023.
Umar Osman Breaks The National Record In SEA Games 2023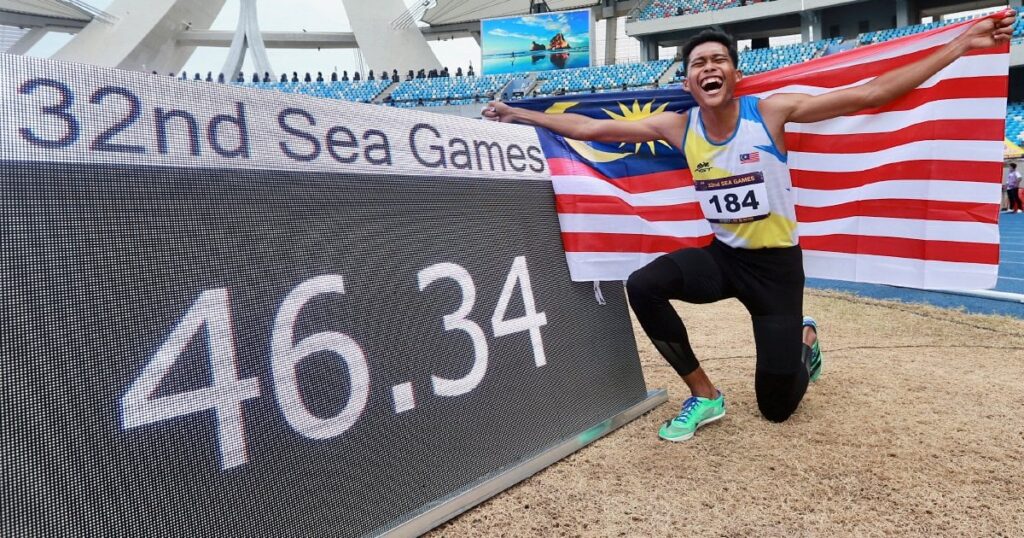 Image via New Straits Times
His finishing time of 46.34s erased the previous national record of 46.41s, set by Mohd Zaiful Zainal Abidin at the Asian Junior Championships at Brunei in July 2001.
Filipino sprinters Umajesty Wesley Lachicha Williams and Frederick Cabatu Ramirez won silver and bronze in the men's 400m sprint competition with timings of 46.52 and 46.63 seconds, respectively.
Also, have you heard about the Malaysian Mixed Doubles Pair who won the championship in the badminton tournament at France? Do read Malaysian Badminton Players Bangs Victory At 2023 Orléans Masters Championship to know more about them!
Dedicated His Achievements To His Parents & Coach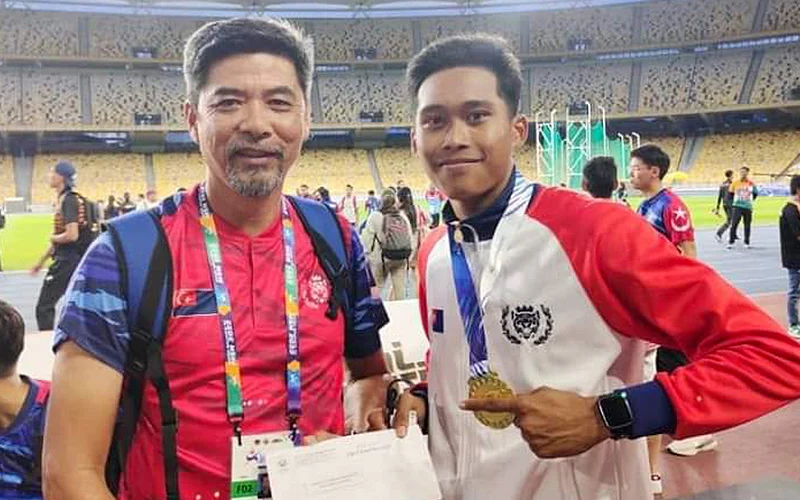 Images via FMT & New Straits Times
He claimed that during training, his coach Simon Lau had pushed him to the limit and that he was now prepared to take on the more experienced runners.
Because the student from Politeknik Ibrahim Sultan was competing for Malaysia for the first time, his victory was all the more impressive. Umar Osman's first love was football, but he switched to the demanding 400-meter sprint approximately five years ago.
Last year, when competing in his Malaysia Games, Umar Osman won gold by finishing in a time that was a personal best, 47.66 seconds.
Moreover, he aspires to follow in the footsteps of Malaysia's great one-lap expert Nordin Jadi, who competed in two Olympics and won the 400-meter gold Malaysia SEA games medal during the 1985and 1987 SEA Games
The Johor native dedicated his achievement to his family, friends, and coach Simon Lau Chin Meng in appreciation of their unwavering encouragement.
The 20-year-old stated that entering the biannual Games as an underdog motivated him to establish himself and strengthened his will to win the gold medal for his nation.
Of course, I was shocked that I broke the record, but because I came into the Games as an underdog, it felt very magical and miraculous. It felt satisfying, but I cannot become complacent and I am targeting the gold again as well as setting a new record.

Umar Osman, Malaysia Athlete
Video Of Umar Osman During 32nd Sea Games 2023
Here is a glimpse of Umar Osman's winning moment at the 32nd SEA Games 2023: