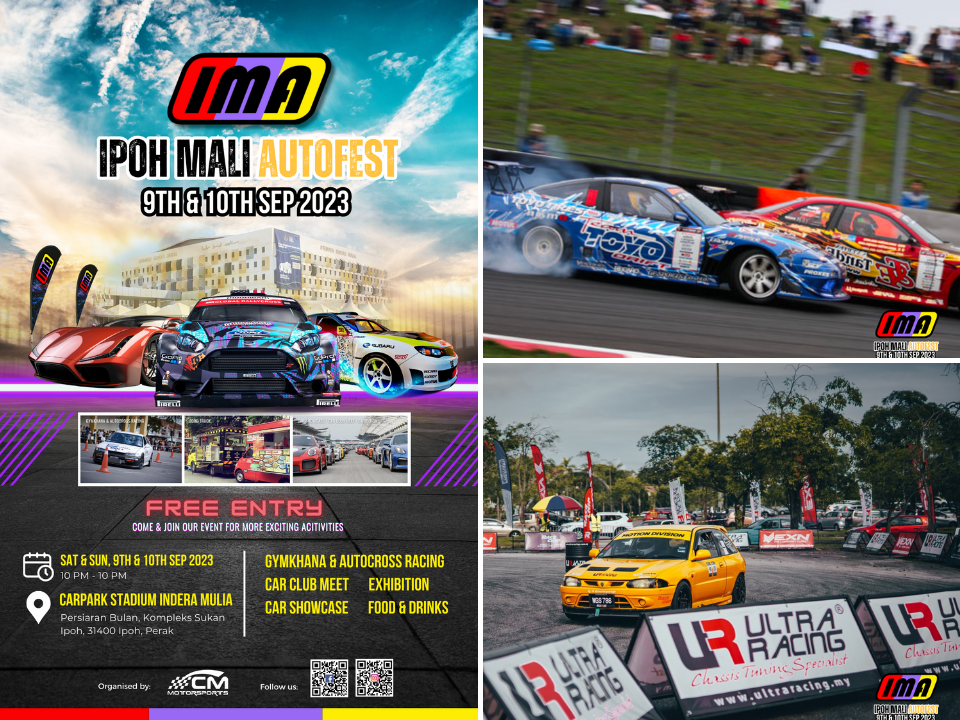 Clear out your schedule this September for the ultimate automotive event happening in Ipoh. This exciting event is for all the car enthusiasts. From car exhibitions to car racing, Ipoh Mali Autofest 2023 is an event to stop by this September.
Ipoh Mali Autofest 2023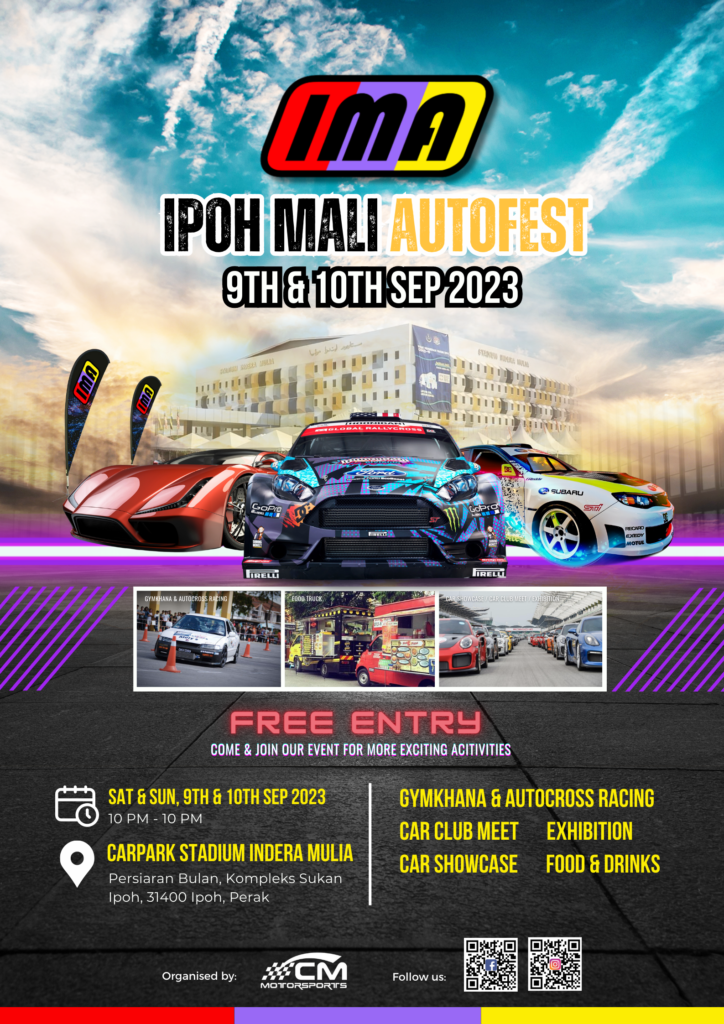 Experience the thrill of the Ipoh Mali Autofest 2023, a spectacular two-day celebration dedicated to everything automotive! This event is a haven for both car enthusiasts and industry experts, providing an ideal platform to showcase cutting-edge cars and accessories.
Beyond the impressive exhibition displays, brace yourself for two exhilarating race events: Gymkhana and Autocross. Whether you're a seasoned professional or a casual car enthusiast, the Ipoh Mali Autofest promises an incredible opportunity to connect with like-minded individuals.
Mark your calendars and join us for an action-packed weekend filled with excitement, thrills, and all things automotive!
Check out their preview below:
Venue
Stadium Indera Mulia, Ipoh
Persiaran Bulan, Kompleks Sukan Ipoh, 31400 Ipoh, Perak
Date
9th September – 10th September, 10am – 10pm
Thrilling Activities & Events Await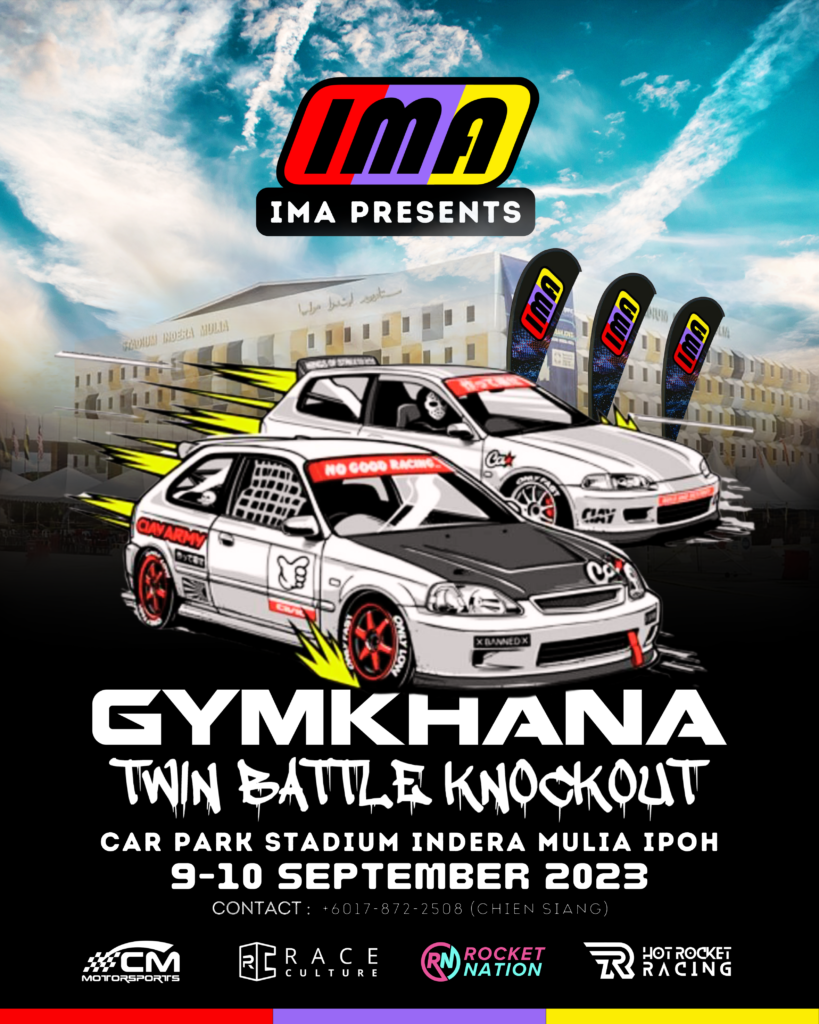 Over the course of these two eventful days, attendees can anticipate a wide array of captivating attractions that are sure to keep them thoroughly entertained. These highlights include thrilling competitions like gymkhana and autocross.
Fellow comers can have the opportunities to meet various car clubs, experience captivating car showcases and exhibitions. On top of that, delightful selection of food and drinks will also available to beat the heat and satisfy those cravings.
Day 1 – Autocross Racing Challenge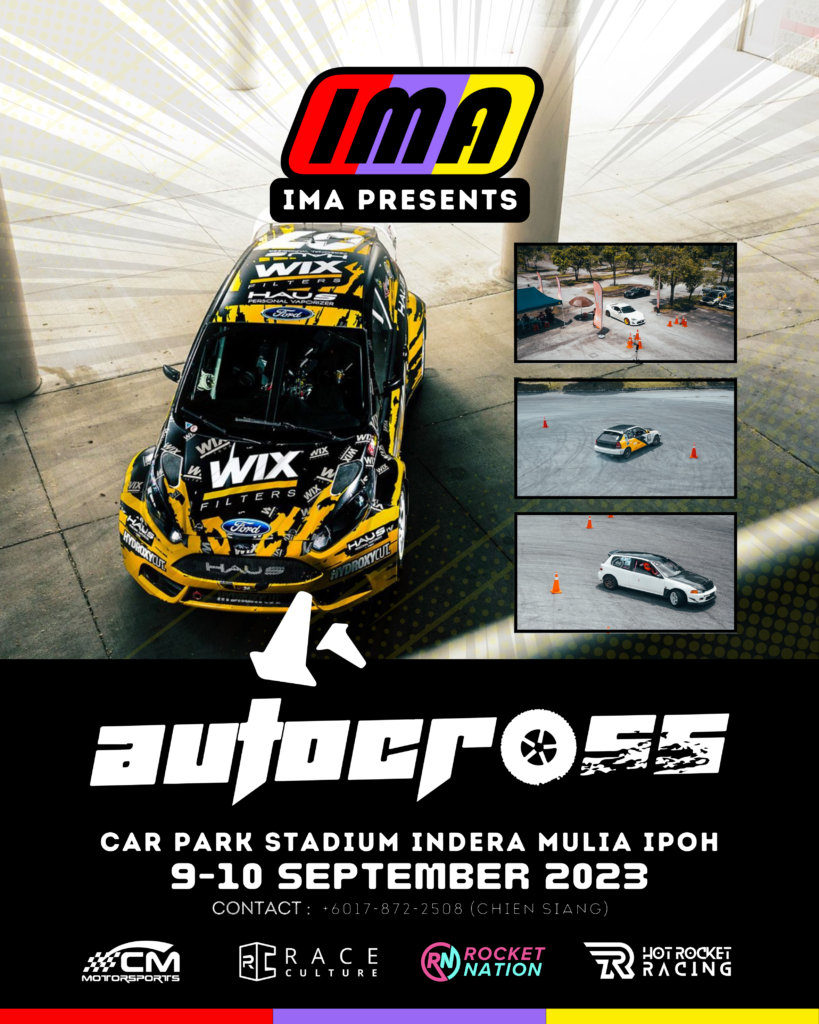 Autocross racing is an intense showdowns that demand a combination of skill, strategy, and unyielding composure. Each second and corner presents a chance for participants to demonstrate their exceptional driving abilities.
Engage in fierce rivalries and become a true master of car control, as the professionals strive to outshine their opponents and secure the highly sought-after podium positions.
Autocross Race Schedule
The Autocross racing challenge will take place during the first day of IMA 2023. On this day, audiences can witness some professional skills of overcoming every turns with exceptional driving skills.
Take a look of the tentative of the race below:
Day 2 – Twin Battle Knockout Gymkhana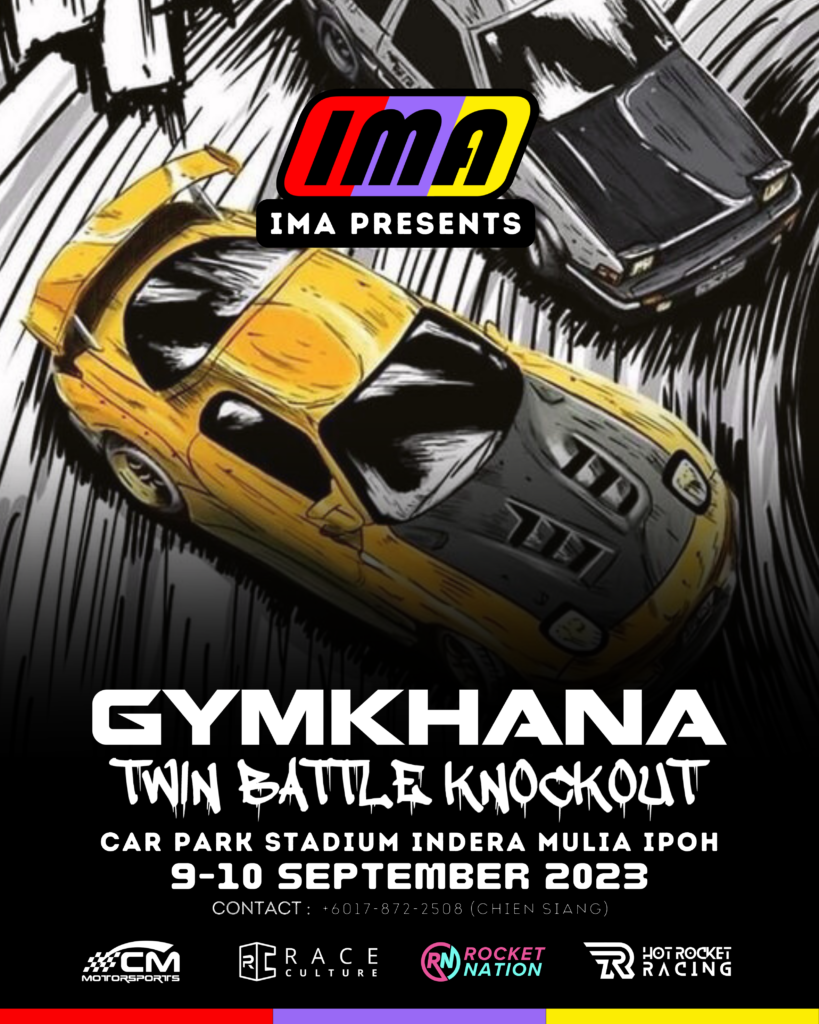 Gymkhana goes beyond simple races. This thrilling contest requires a blend of skill and strategy for every passing second and every turn. Participants have the opportunity to showcase their extraordinary driving talents.
Prepare to immerse yourself in fierce rivalries and become a true maestro of car control, as seasoned professionals aim to outperform their rivals and claim the coveted top spots on the podium.
Want to put your driving skill at a test? You may do so through go-karting at Kart Hauz!
Gymkhana Race Schedule
The second day of the event is dedicated for another racing challenge, Gymkhana. Witness skills and be prepare to be amazed with composure and skills of the talented drivers. Root for the best out of the best and get your adrenaline rush on the second day of IMA 2023.
Check out their race schedule below: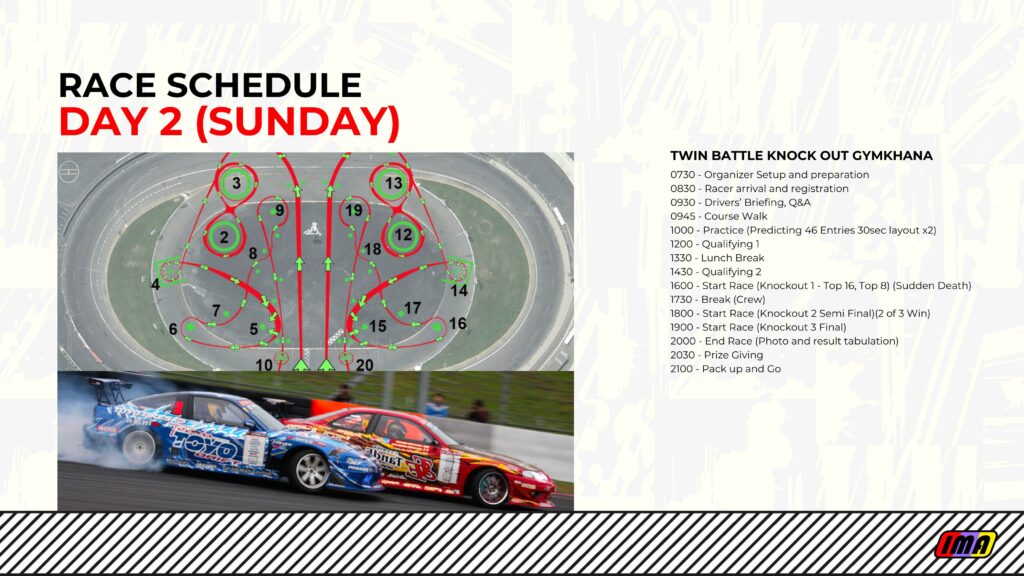 IMA 2023 Car Exhibition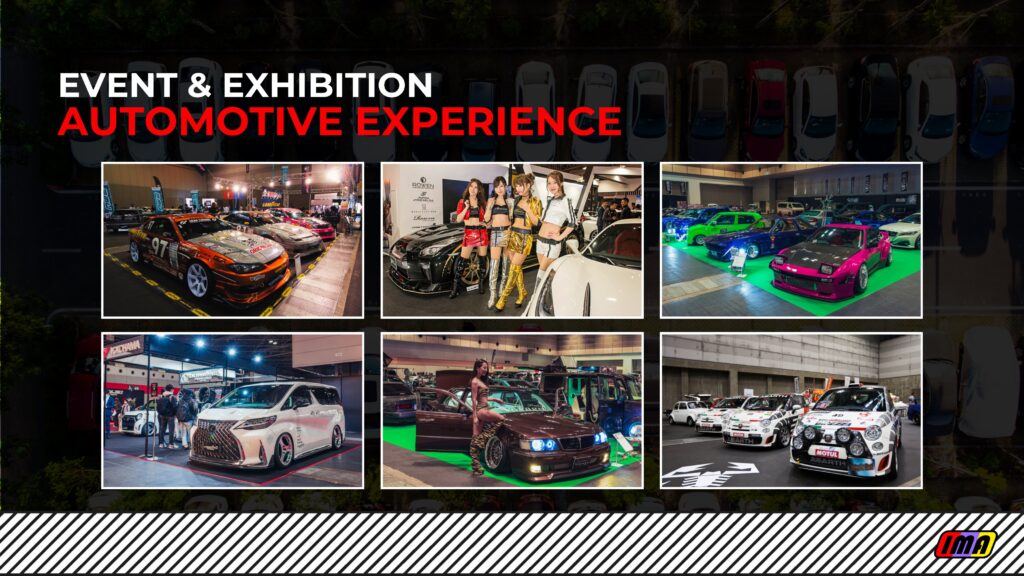 Witness the remarkable at the IMA Car Exhibition, where automotive fantasies come to life in a breathtaking display of innovation and elegance.
Immerse yourself in a captivating world of sleek automobiles, ranging from renowned brands to pioneering visionaries, with each vehicle representing a masterpiece of engineering and design.
Car Meet & Showcase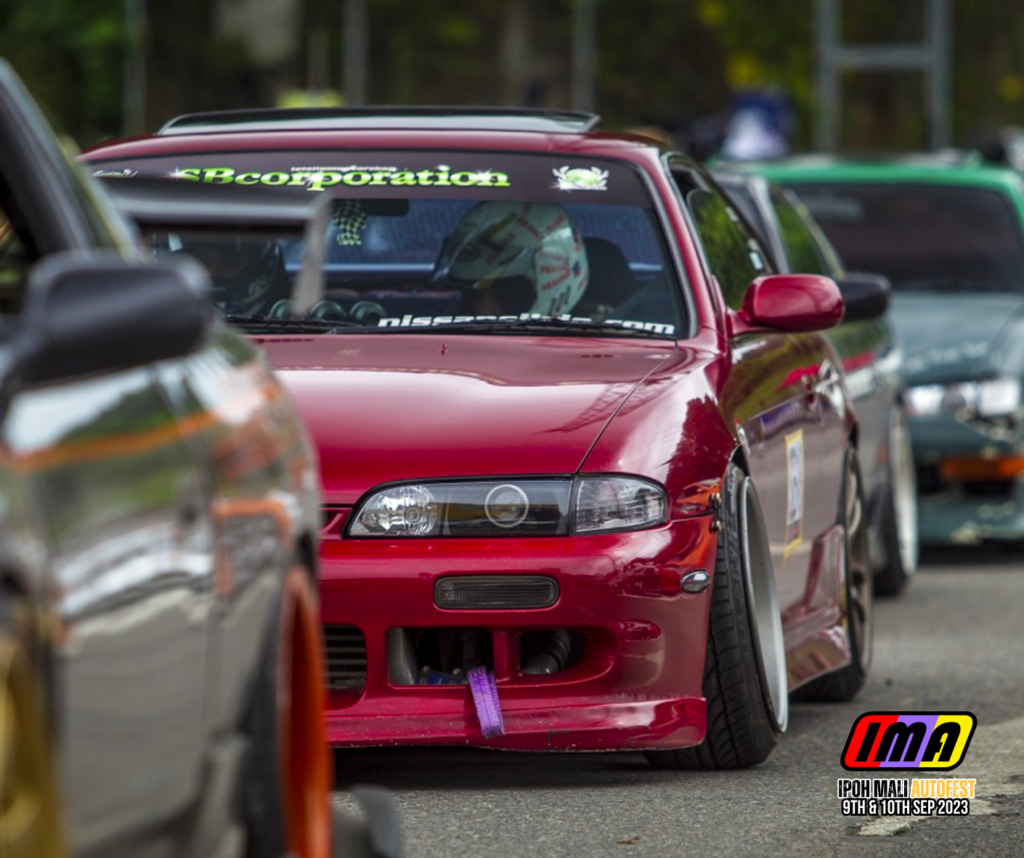 Indulge in the excitement of automotive artistry and ingenuity as passionate enthusiasts proudly present their meticulously cared-for vehicles. With captivating events, exhilarating exhibits, and interactive displays, meet up with other fellow car enthusiast.
Ignite & Unite through a genuine celebration of the automotive lifestyle. Be inspired by other car owners and connect with experiences. Here you can gain some knowledge and understanding of the beauty of automotive.
Food Truck Fiesta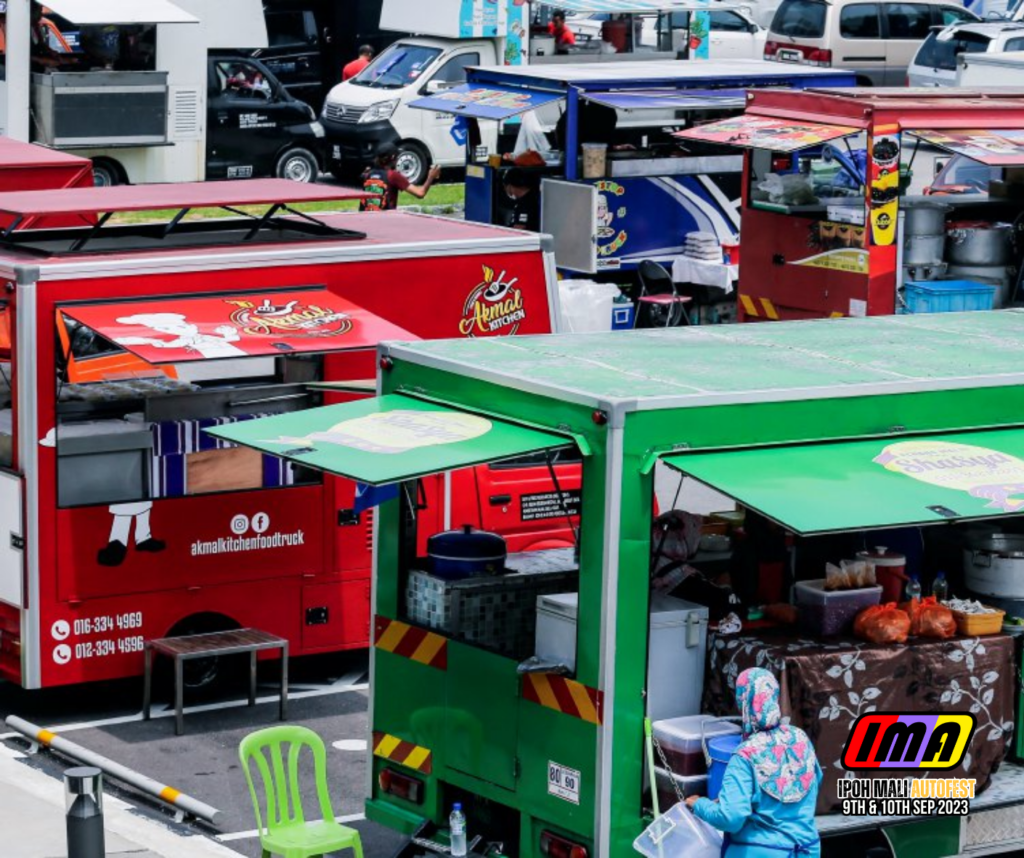 Experience the Food Truck Fiesta, a gathering that goes beyond ordinary dining, with its live music, captivating performances, and an infectious atmosphere of enthusiasm. It is more than just a culinary event.
IMA 2023 is a joyful celebration of community, bringing together food enthusiasts to savor delicious food and cherish each other's company. Embark on a delightful journey where every bite becomes a cause for celebration, and gateway to an extraordinary experience that leaves lasting memories.
IMA2023 Is For All Car Enthusiasts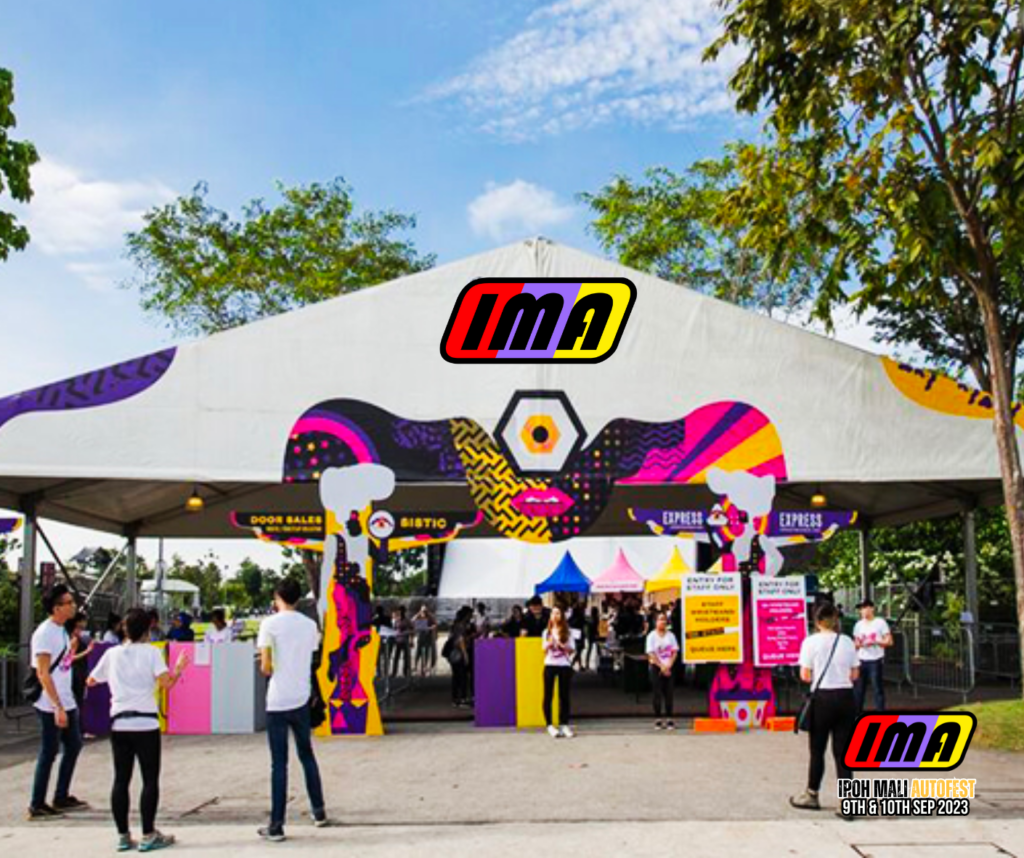 IMA 2023 is another celebration to remember and commemorate the life of automotive. Experience thrilling racing challenges such as the Autocross and Gymkhana for a memory of a lifetime. Exchange ideas and be inspired through car meets and exhibitions.
Save the date and be part of an exhilarating weekend brimming with action, excitement, and everything automotive! Stop by to Ipoh Mali Autofest 2023 with your friends and families.