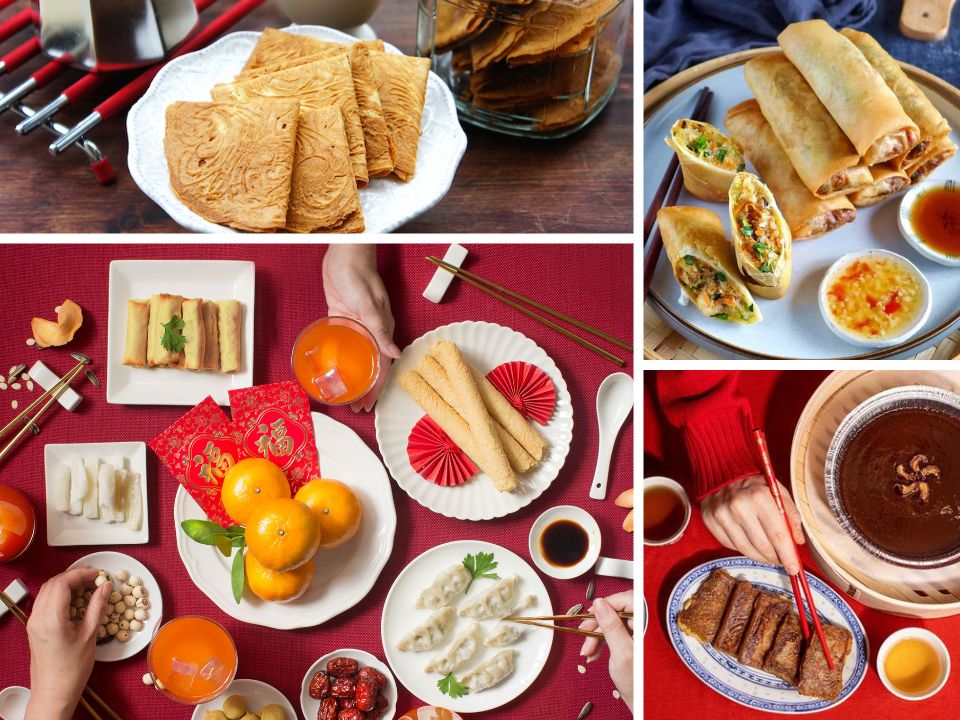 In preparation for the upcoming Chinese New Year in Malaysia, we have compiled a list of traditional dishes of Chinese foods served at Chinese New Year celebrations.
Traditional Chinese Food for Chinese New Year 2023
Seafood, spring rolls, and nian gao are typical dishes served during the Chinese New Year celebration. We've compiled a list of 17 must-have Chinese New Year traditional foods; savoury and snacks, complete with simple explanations.
Savory
1. Whole Steamed Fish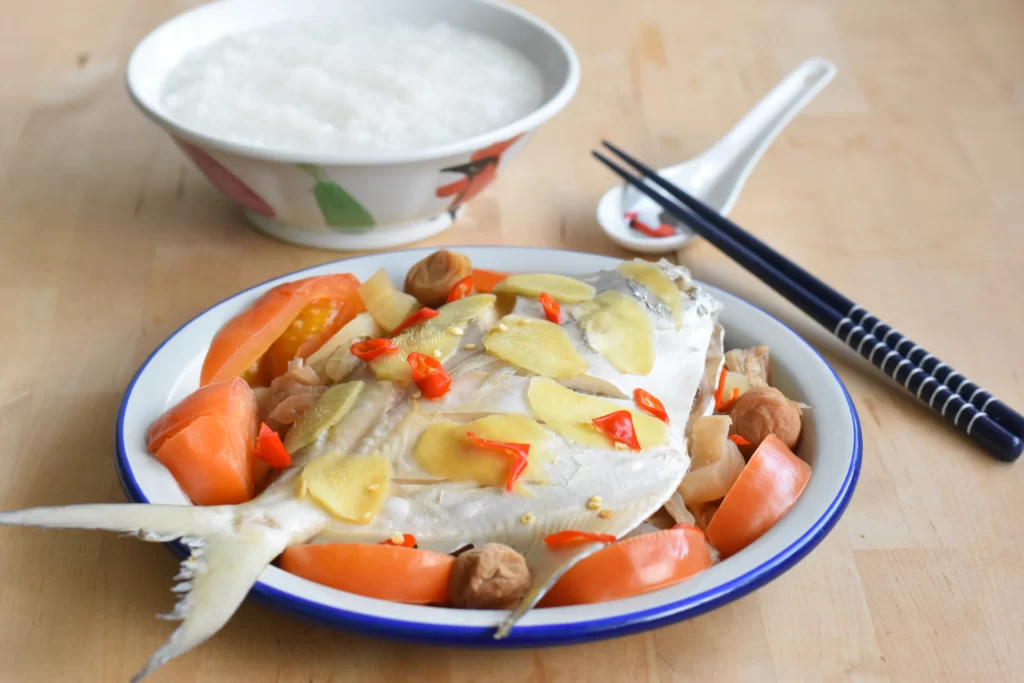 Number one in this list of Chinese New Year Traditional Foods is steamed fish. It's good luck to leave the fish on the table after everyone else has cleaned their plates, because eating fish is associated with financial success in the new year. Due to this, the fish must be presented on the dinner table with extreme care.
The head should be placed toward distinguished guests or elders
Diners can enjoy the fish only after the one who faces the fish head eats first
The fish shouldn't be moved
2. Steamed Chicken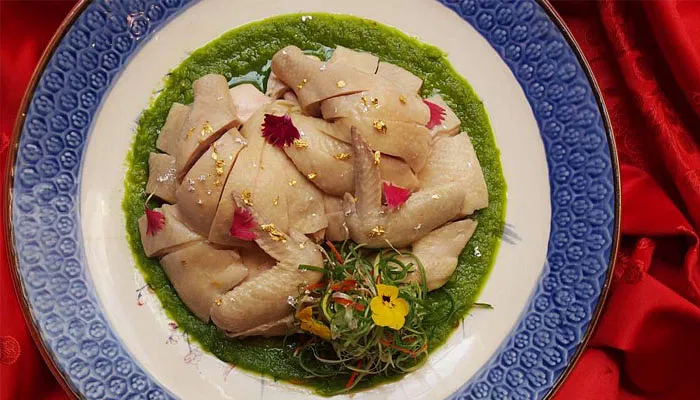 Since a whole chicken is considered a symbol of the family in Chinese households, it is customary for the living to present a cooked chicken to the ancestors in order to gain their favour and protection before eating it.
3. Spring Rolls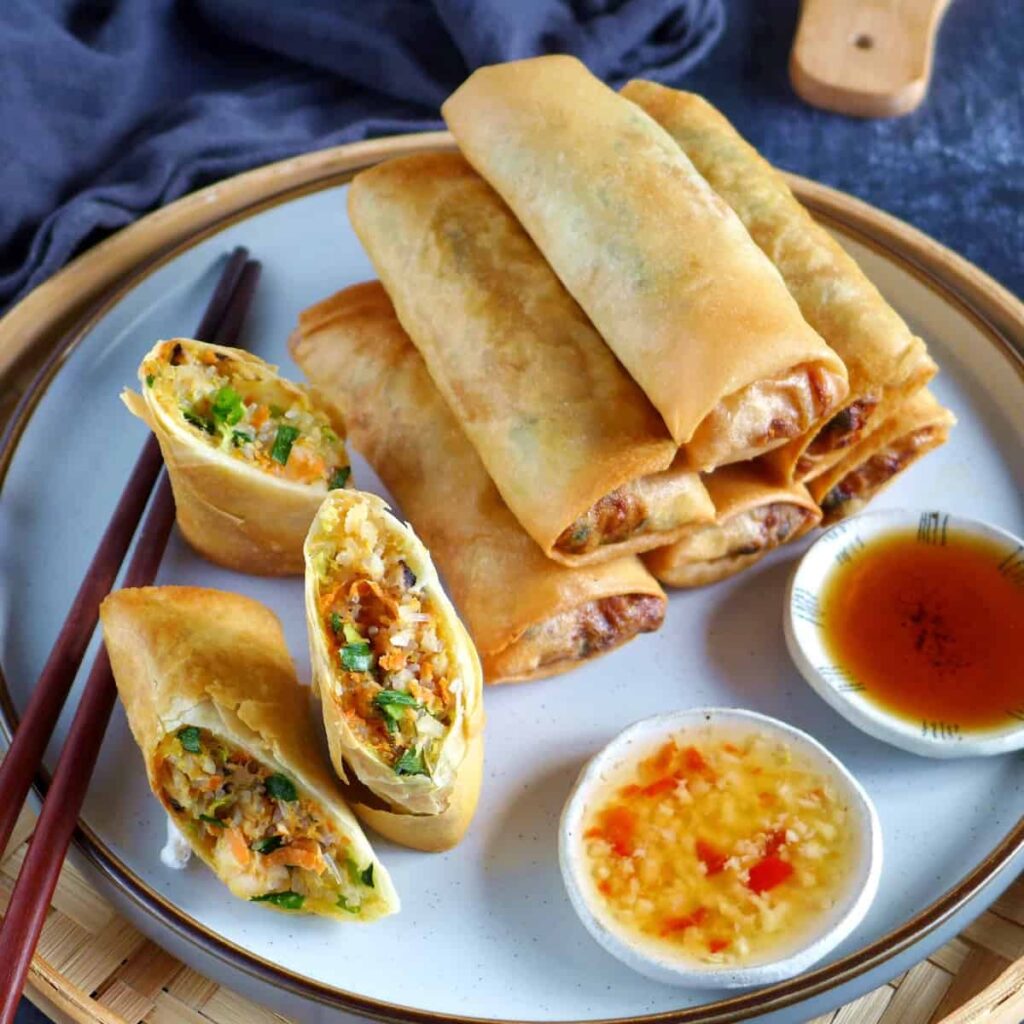 The term "spring rolls" is typically associated with the Lunar New Year (also called the Spring Festival). Although there are no hard and fast guidelines when it comes to making spring rolls, it is traditional to allude to them with the expression "A tonne of gold," suggesting that they bring with them wealth and success.
4. Steamed Pork Belly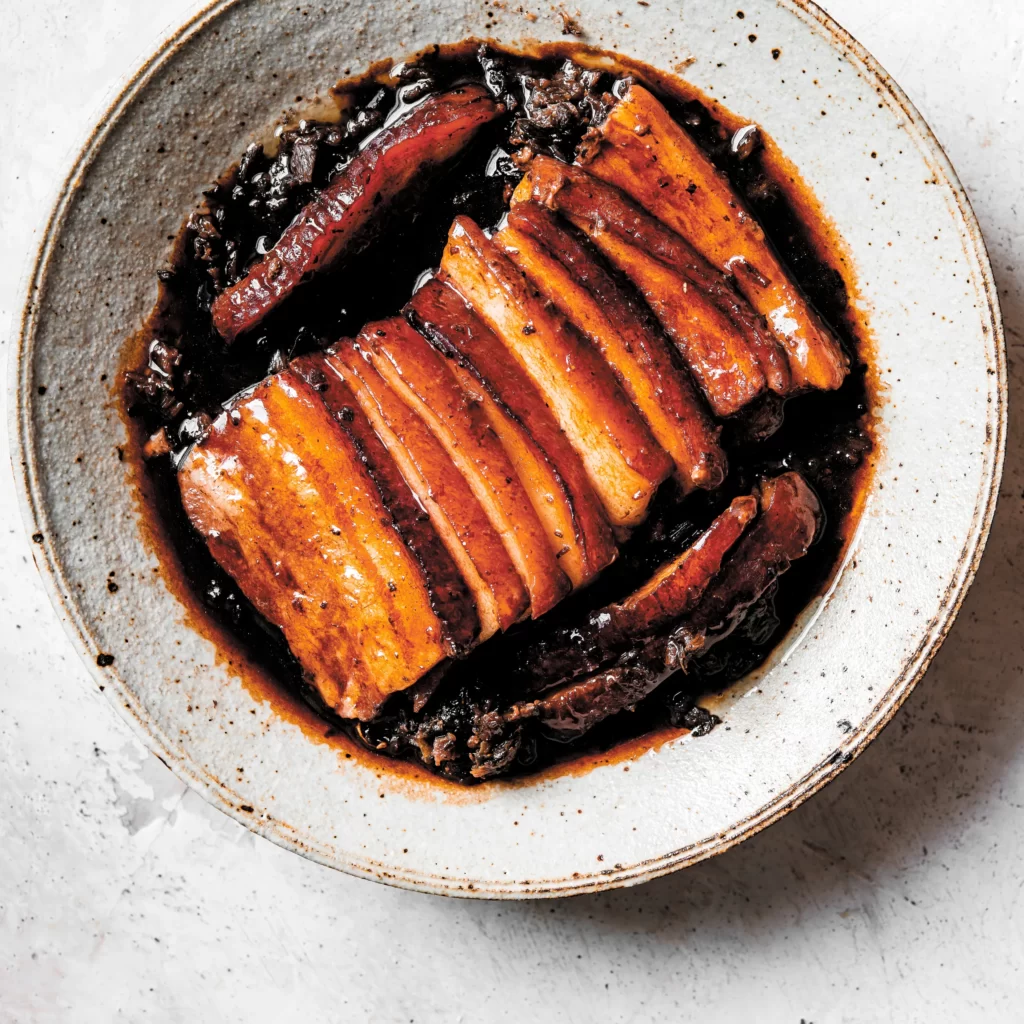 The meal of steamed pork belly is a staple of Chinese New Year celebrations.
Soft and starchy taro slices are served with slices of tender pork that have a balanced flavour profile of sweet, salty, and acidic.
5. Shrimp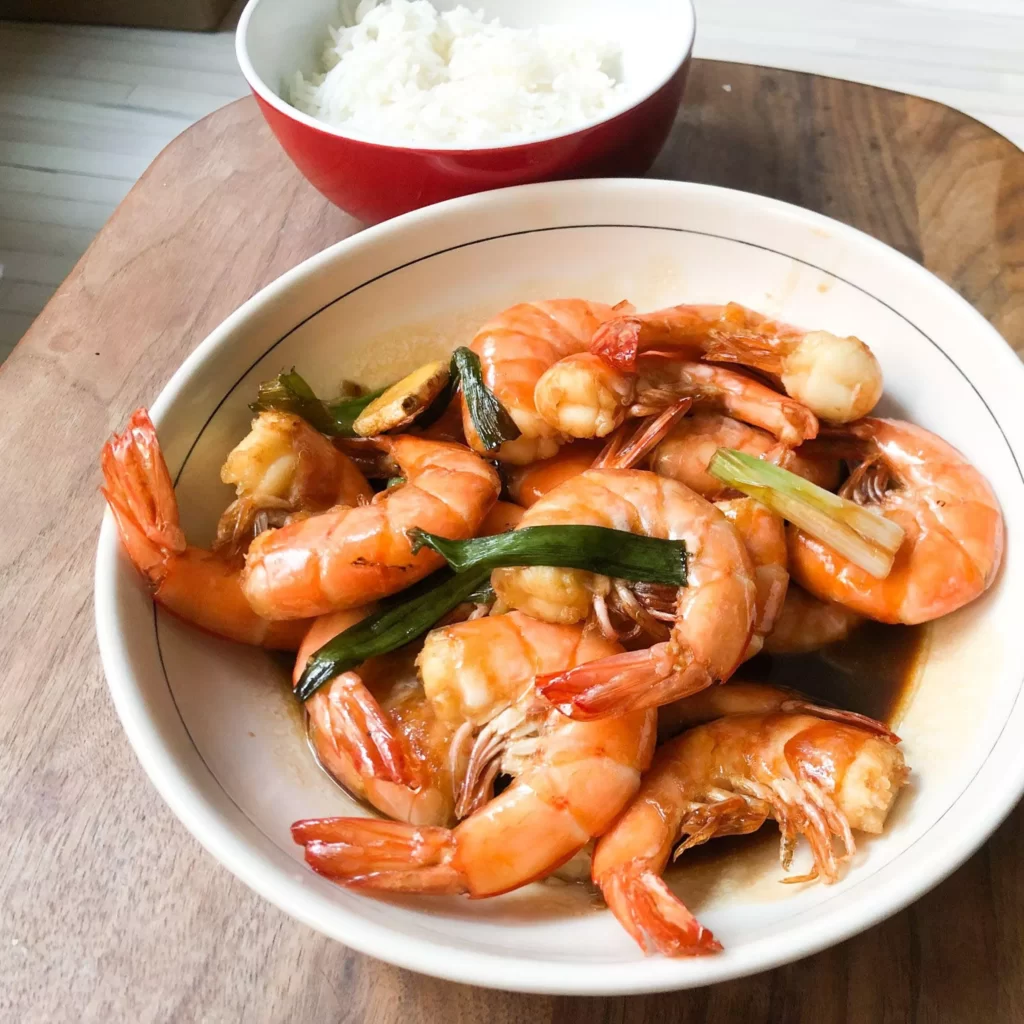 Cantonese New Year celebrations often feature shrimp as a staple dish. The Cantonese term for shrimp, ha, sounds like laughter, therefore shrimp have come to symbolise joy, success, and vitality.
6. Pen Chai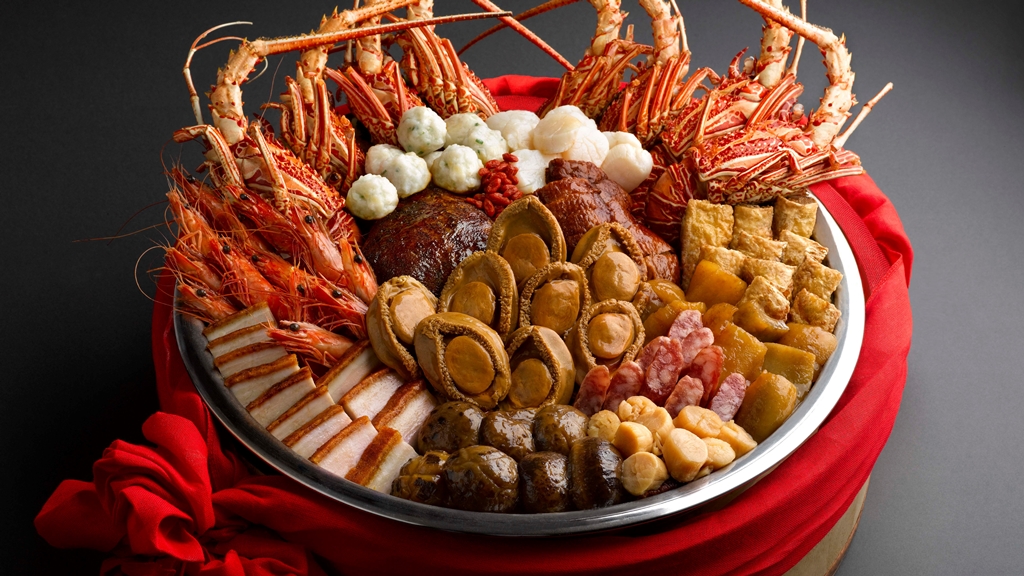 To put it simply, Pen Cai (Mandarin) or Poon Choi (Cantonese) dates back to the latter days of the Song dynasty. It came in a huge wooden washbasin and featured only the freshest and finest meats and seafoods.
7. Bak Kwa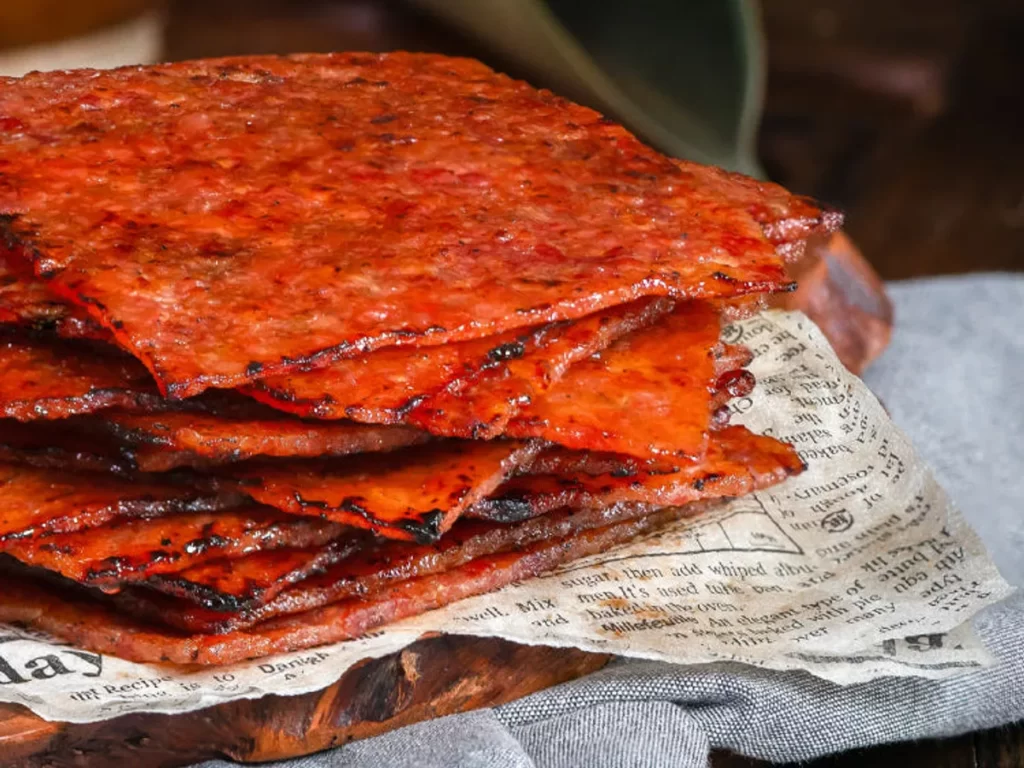 Bak Kwa is a Chinese dried pork product with a salty-sweet flavour profile, very similar to American jerky.
Singaporeans and Malaysians celebrate the Chinese New Year with a special bakkwa dessert. In the case of bakkwa, the meat is cooked over charcoal instead of air-dried, creating a more robust smoky flavour. The bakkwa in Singapore and Malaysia is sweeter than the bakkwa in mainland China, and numerous varieties have emerged to cater to local palates, such as chilli bakkwa.
8. Abalone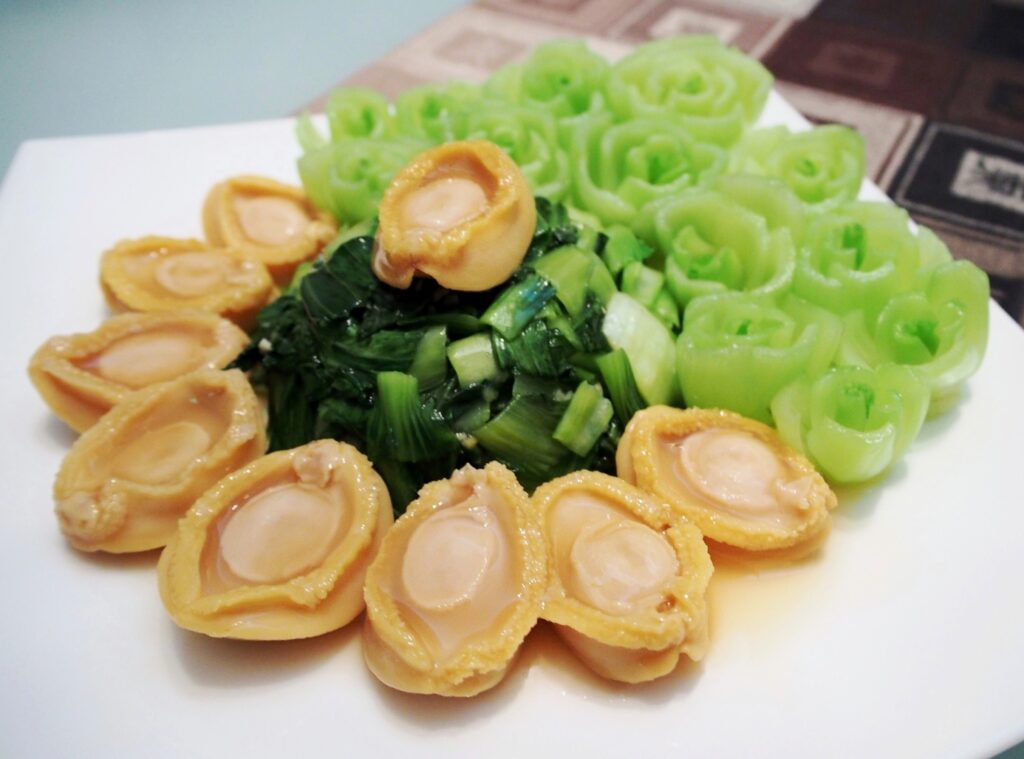 Oceanic abalones are a type of snail. Their ability to crawl along the ocean floor is enabled by a shell on one side and a foot muscle on the other. The Chinese characters for abalone are phonetically close to those meaning "assured abundance," making them a fitting emblem of prosperity and good fortune in the lead-up to Chinese New Year.
9. Fat Choy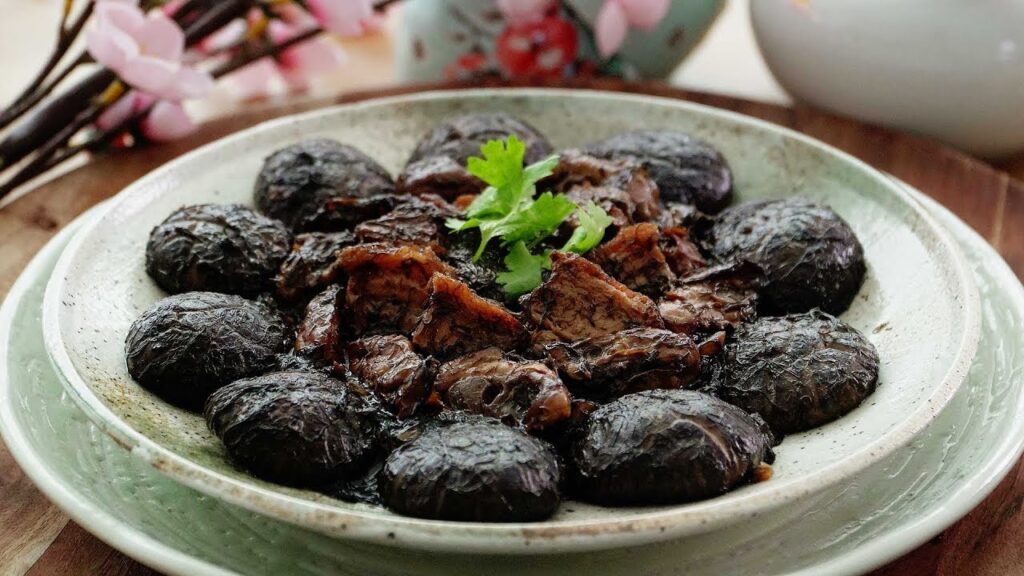 Fat choy, a cyanobacterium that resembles a vegetable, is a traditional New Year's dish in China. Each of the name's syllables sounds like a different Cantonese proverb that refers to financial success.
Sweets and Snacks
1. Nian Gao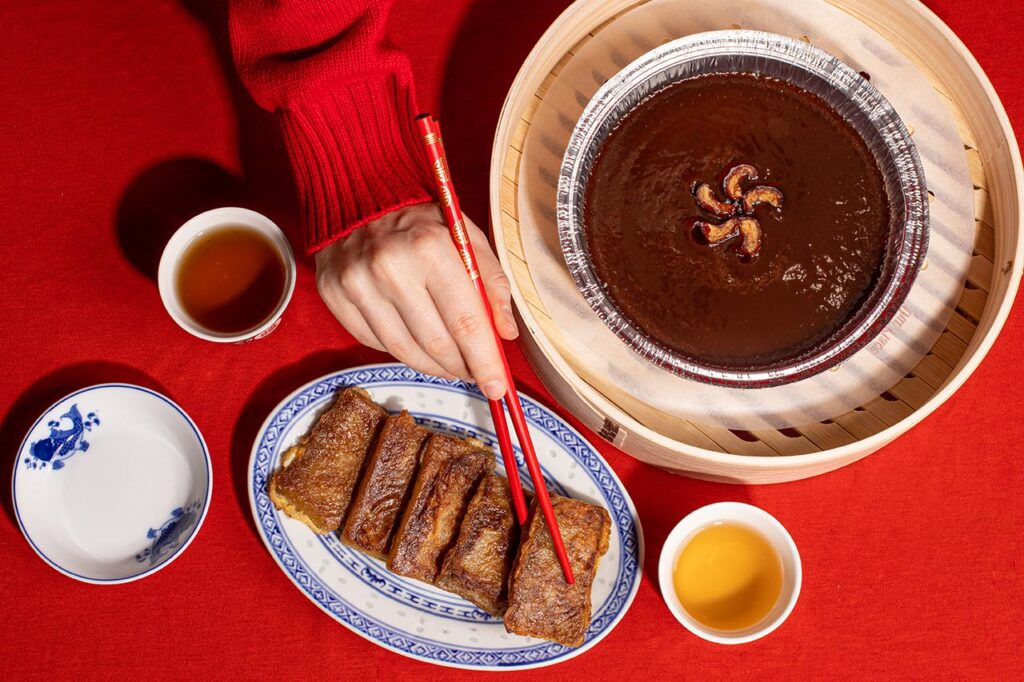 Sticky rice, sugar, chestnuts, dates, and lotus leaves come together to form the classic Chinese dessert known as Nian Gao. The Chinese proverb "Getting higher year after year by year" is often spoken when eating Nian Gao, and it refers to an increase in prosperity and happiness.
2. Sweet Rice Balls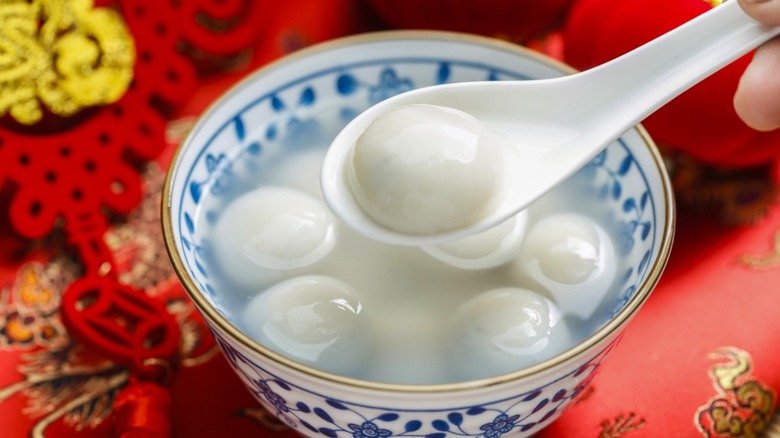 The rice balls are a traditional part of Chinese feasts, and their round form has come to symbolise togetherness and reunion.
3. Fa Gao (Fortune Cake)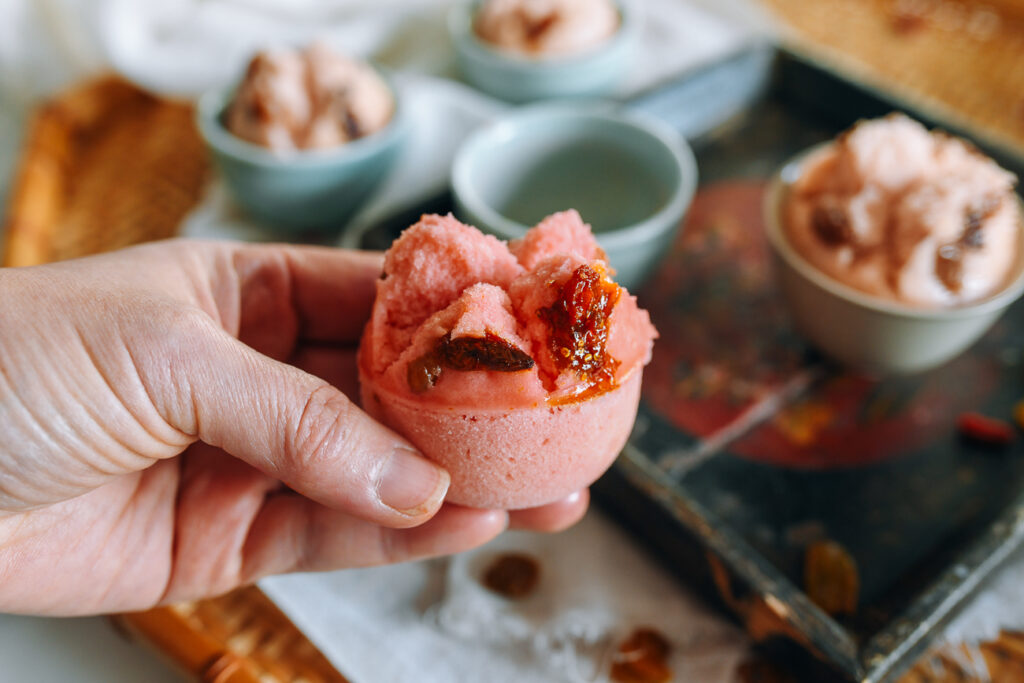 Fa Gao is a traditional Chinese dessert consisting of soaked rice paste. It's a desire for good fortune in the same vein as Nian Gao.
4. Tangerines & Oranges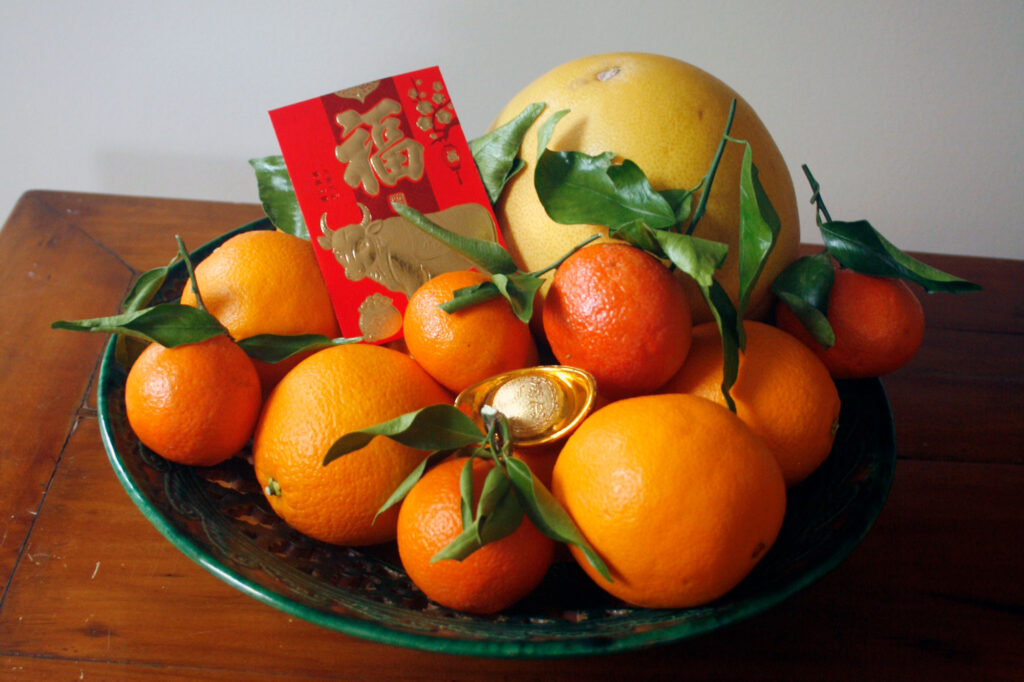 Tangerines, oranges, and pomeloes are among the fruits traditionally consumed during the Chinese New Year celebration. They are chosen not only for the lucky sound they make when pronounced, but also because they are exceptionally spherical and "golden" in colour, representing fullness and abundance.
5. Pomelo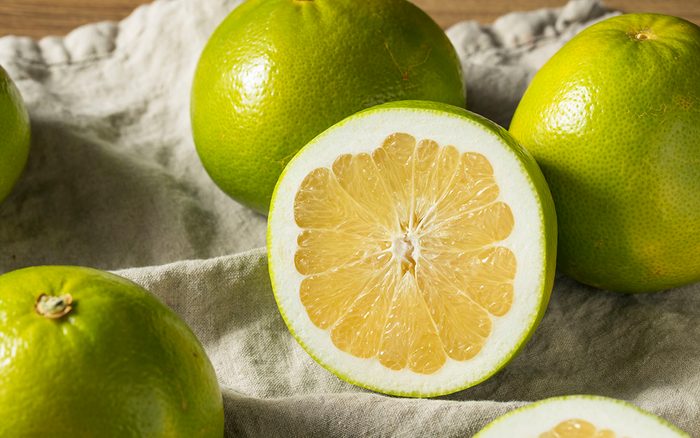 Whether green or yellow, this fruit is vital (ripened). When in season, just around the New Year, pomelos can be found in many different dishes. They also are said to bring prosperity and happiness to the home.
6. Peanuts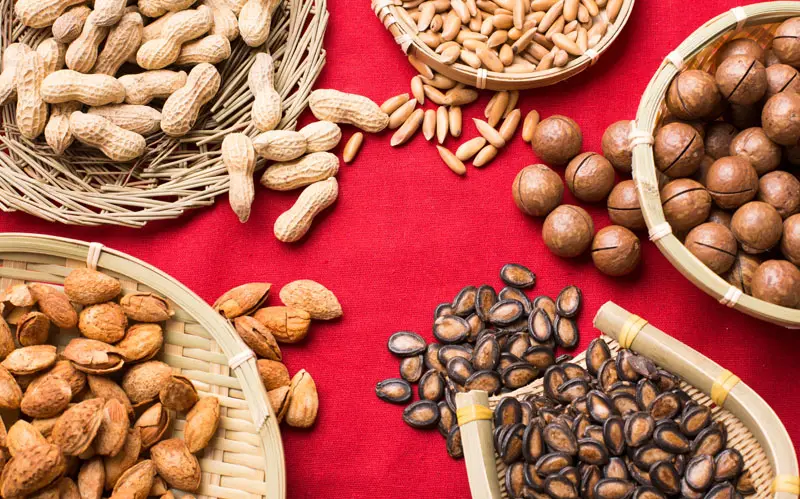 Peanuts, which are also known as "longevity nuts," are symbols of health, wealth, prestige, and long life. Peanuts are a traditional Chinese New Year food, and are always served in their shells.
7. Sunflower Seeds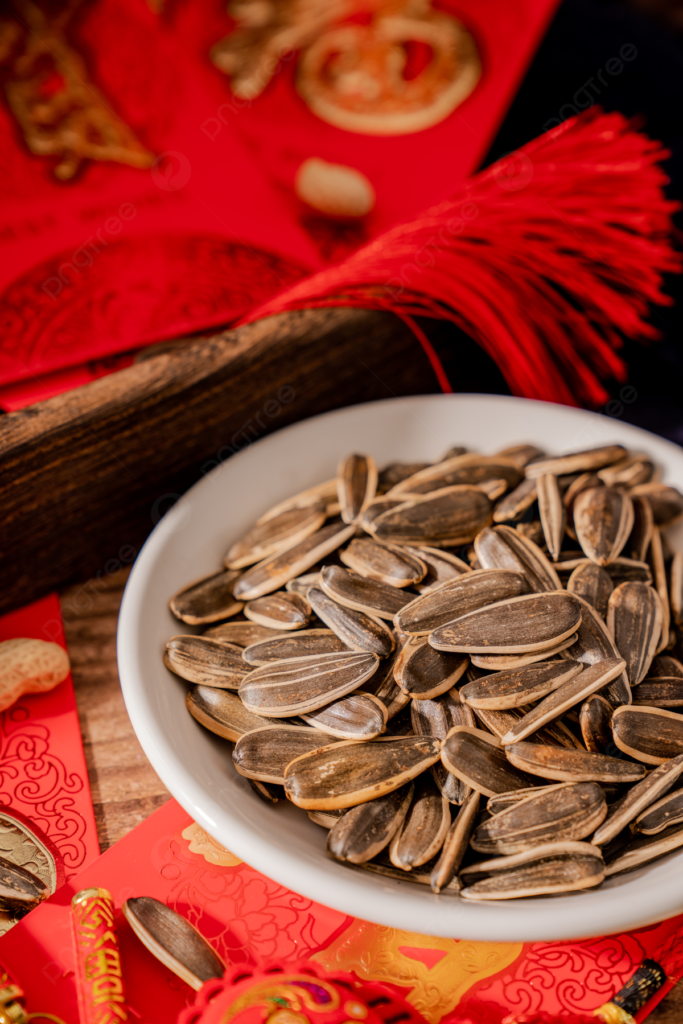 Sunflower seeds are a popular Chinese New Year snack and a terrific way for Chinese folks to pass the time while waiting for the holiday to arrive. You can consume sunflower seeds without shelling them raw or cook them in a stir-fry.
8. Kuih Kapit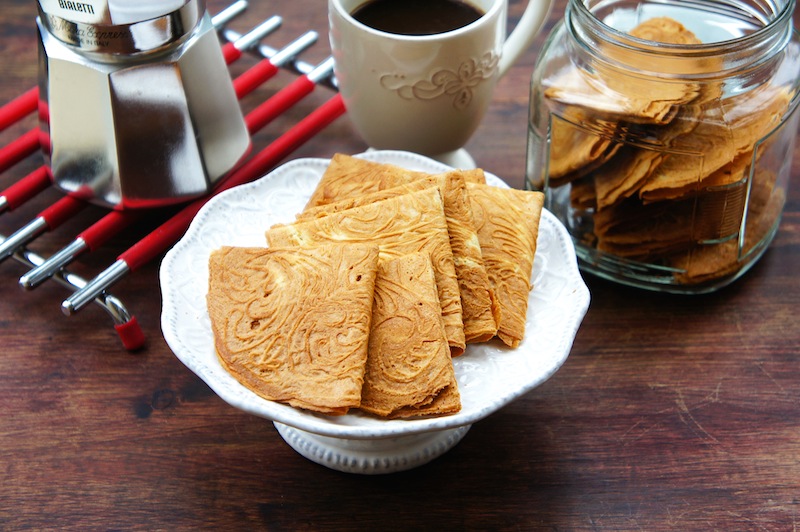 Perhaps the most well-known Lunar New Year cookie in Malaysia is the kuih kapit, often known as Chinese love letters. The kuih kapit cookie is formed using a specialised mould consisting of two interlocking spherical iron plates.