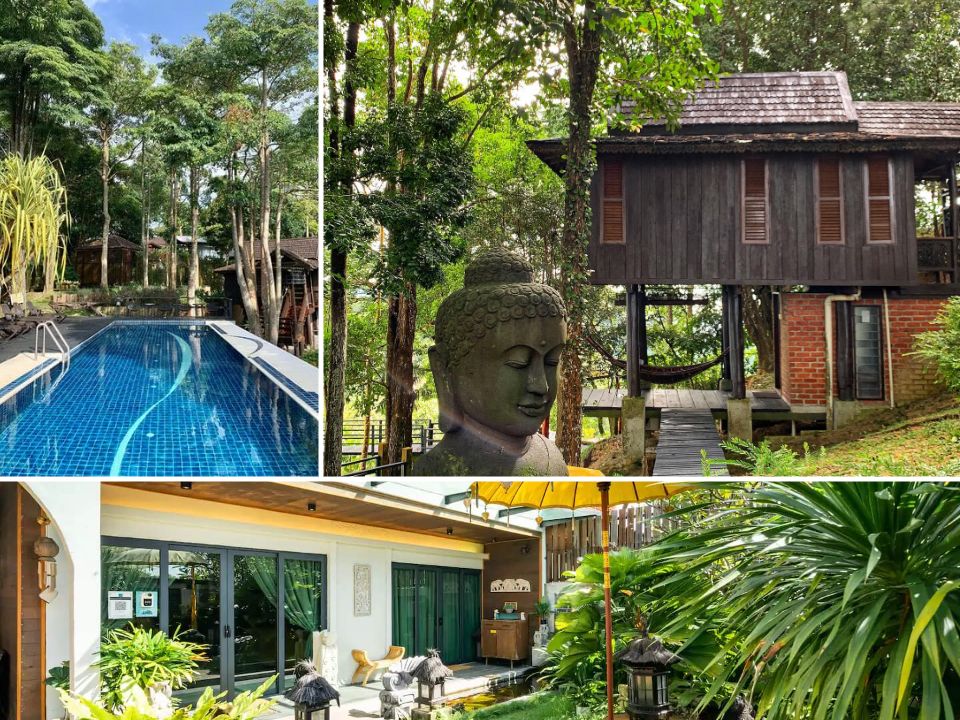 We can all agree that Bali is a fantastic place to visit. Bali has traditionally been the ideal vacation spot for infatuated couples and friends looking for a fun weekend away because of its status as one of the world's most romantic locations.
BUT, you may not be aware that there are several fantastic staycation destinations in and around Malaysia that look and feel just like Bali You can have the same zen-inducing scenery and mind-blowing pampering right here at home, without leaving the country.
10 Best Bali Style Hotels and Resorts in Malaysia
We've compiled a list of 10 best Bali style hotels in Malaysia, let's go!
1. Villa Samadhi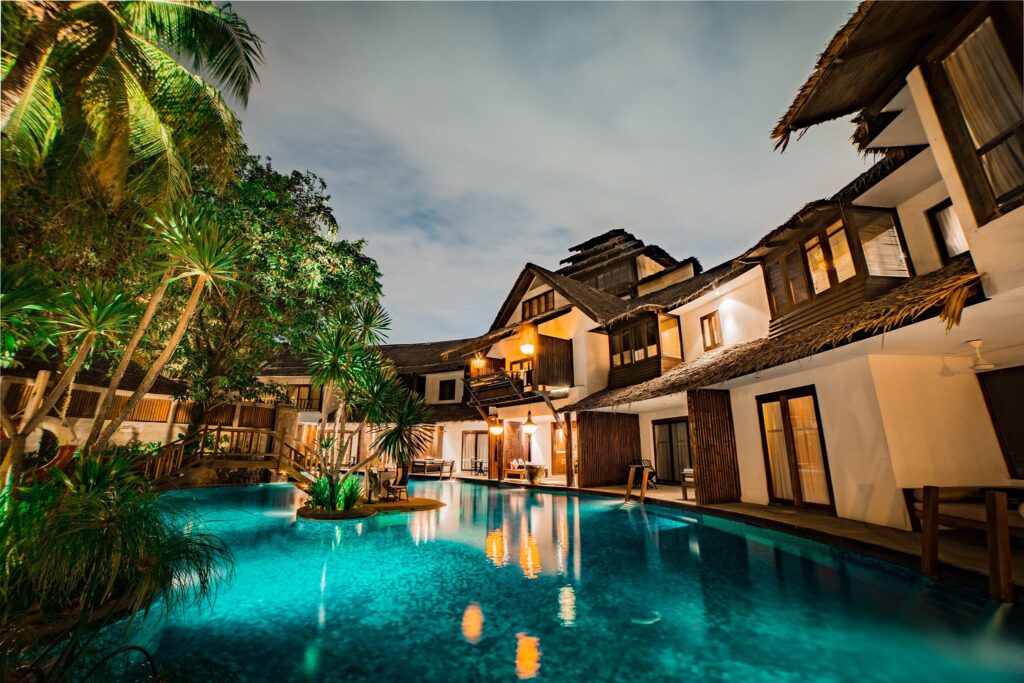 The exquisite resort rooms at Villa Samadhi Kuala Lumpur take their design cues from classic Malay and Balinese structures. You can get away from the bustle of Kuala Lumpur city centre without leaving the peace and quiet behind.
Uniqueness: There is a man-made lagoon at the resort's centre where guests can swim and take in the sights of the decorative fountains. Additionally, they can unwind with a drink and some chocolate fondue on the decks.
Kindly visit Villa Samadhi Kuala Lumpur for more info.
2. Rimba Hang Kasturi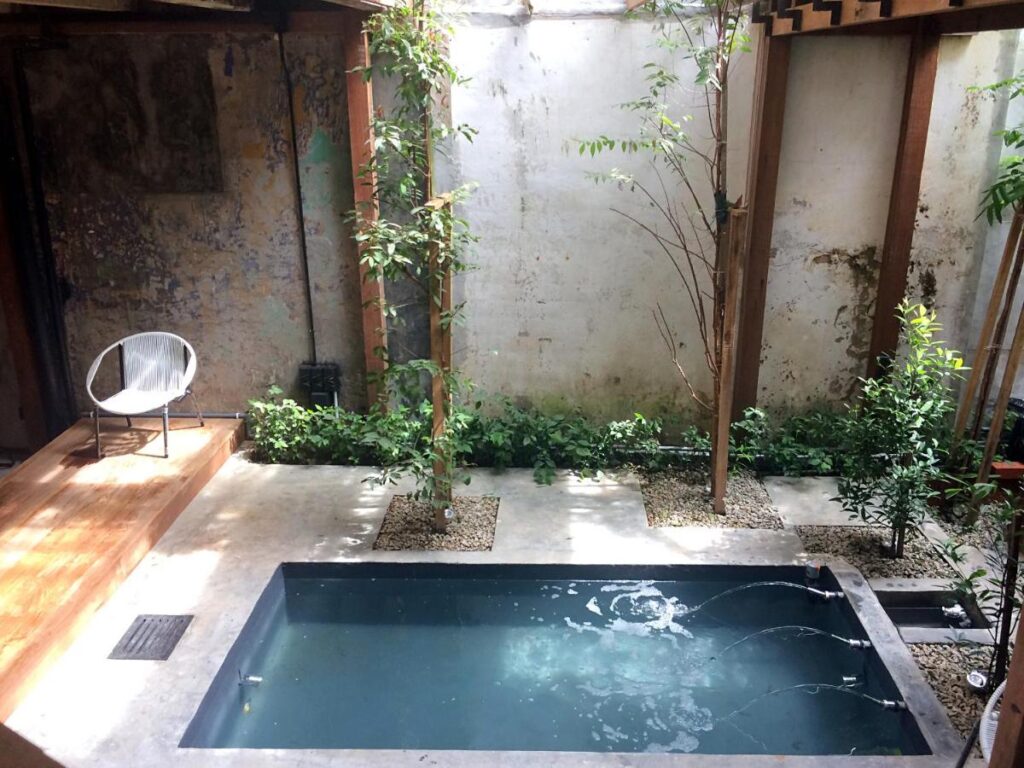 This magnificent property was once a shophouse and is located close to Jonker Street. It's perfect for a large group of friends or a small family looking for a relaxing weekend away, as it sleeps up to 14 people and includes its own private pool.
Uniqueness: Jonker Street in Melaka is a World Heritage Site, and the Rimba Hang Kasturi, Melaka Heritage Residence is right there.If you're planning a trip, a gateway, a private party, or any kind of social gathering, this is a truly gorgeous Bali style hotel in Malaysia as it's the perfect spot to do it. It's also a great place to shoot commercials, movies, and weddings, as well as for special events like receptions, anniversaries, and christenings.
Kindly visit Rimba Hang Kasturi for more info.
3. Anson Bali Living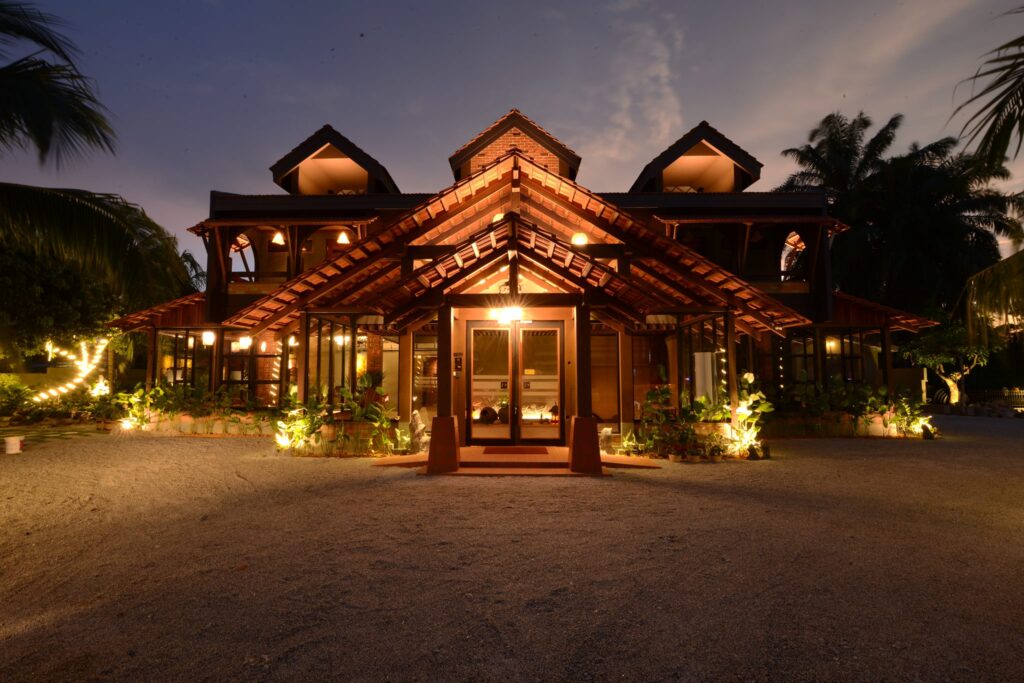 Approximately 2.3 kilometres from Teluk Intan, you'll find Anson Bali Living, a popular residential area known for its Balinese-inspired interior design and architecture. Guests can relax in the comfortable rooms and eat at one of the many neighbouring restaurants or cafes.
Uniqueness: Due to its luxurious ambiance, this boutique hotel has been a favourite choice for wedding photoshoots and other special events in the area. If you're searching for a beautiful place to spend some time without having to go far from Perak, you should put this on your list.
Kindly visit Anson Bali Living for more info.
4. Glamgoat Aman Dusun Farm Retreat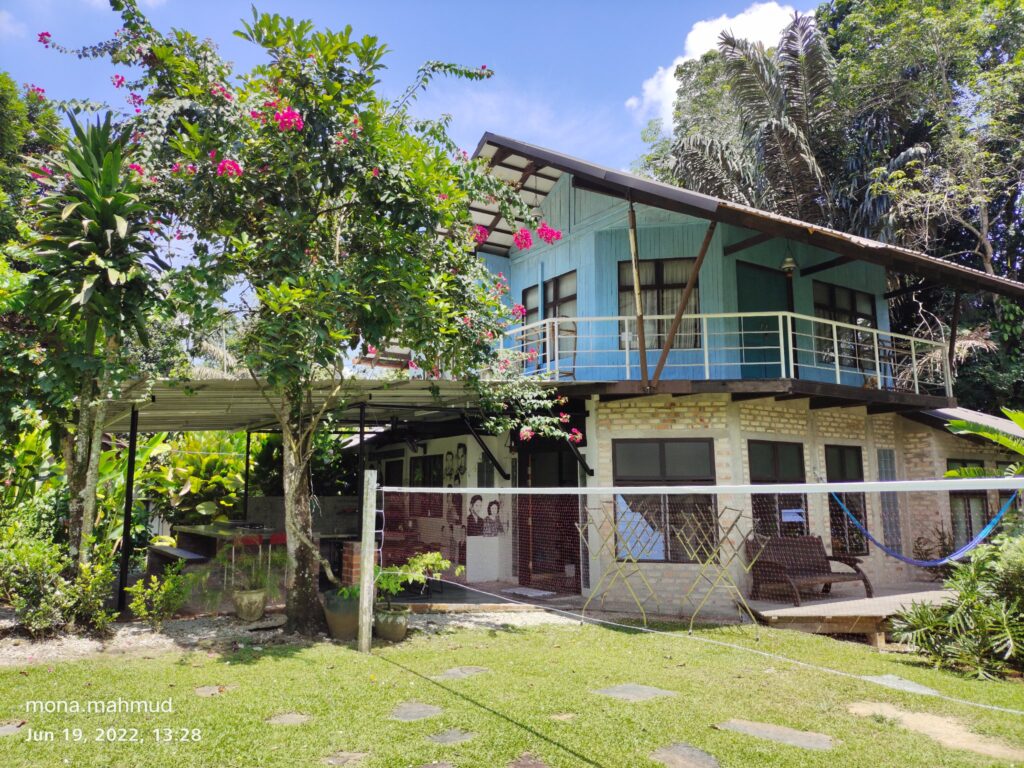 The original Farm Retreat was set up in the woods in 2006 as a weekend getaway for the founder's family. In modern times, it has become a haven for those seeking refuge from the bustle of the city. As a result of the Riverview House and the Blue House's peaceful seclusion, a diverse and everlasting community has sprouted up from all corners of the globe.
Uniqueness: Many visitors come to enjoy this stunning Bali style hotel in Malaysia; the rolling gardens, badminton court, swimming pools, and hardwood pizza oven in addition to the goat farm, dairy products, and fruit orchard.
Kindly visit Glamgoat for more info.
5. Mangala Resort & Spa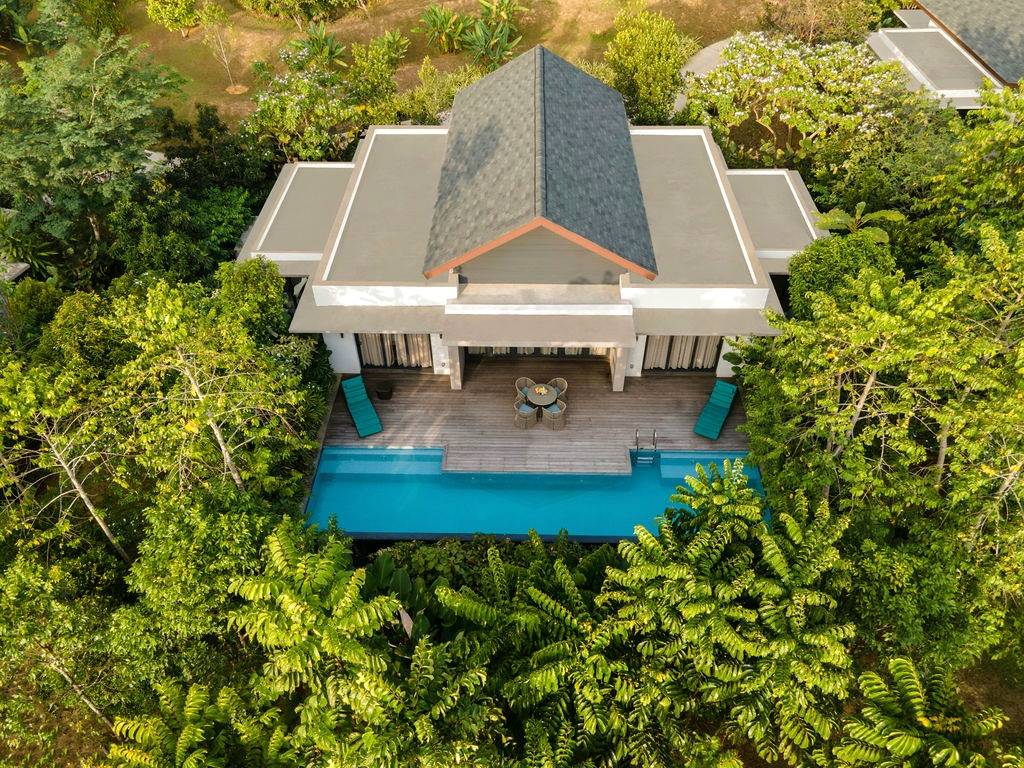 All aspects of the resort have been created with the guests' comfort and relaxation in mind, making it feel like a natural paradise in the middle of a peaceful setting created by a large lake and swamp. The resort's name, Mangala, which means "auspicious" in Sanskrit, is reflected in the resort's relaxing atmosphere, high-end amenities, and warm hospitality. Pavilion-like in scale, each "nature-inspired" residence is spaced far enough apart to encourage the growth of lush vegetation.
Uniqueness: Activities including archery, kayaking, birdwatching, and many more are available at Mangala Resort & Spa, and the resort's naturalist and leisure advisory staff can help guests create a custom activity schedule depending on their interests and preferences.
Kindly visit Mangala Resort & Spa for more info.
6. Malihom Retreat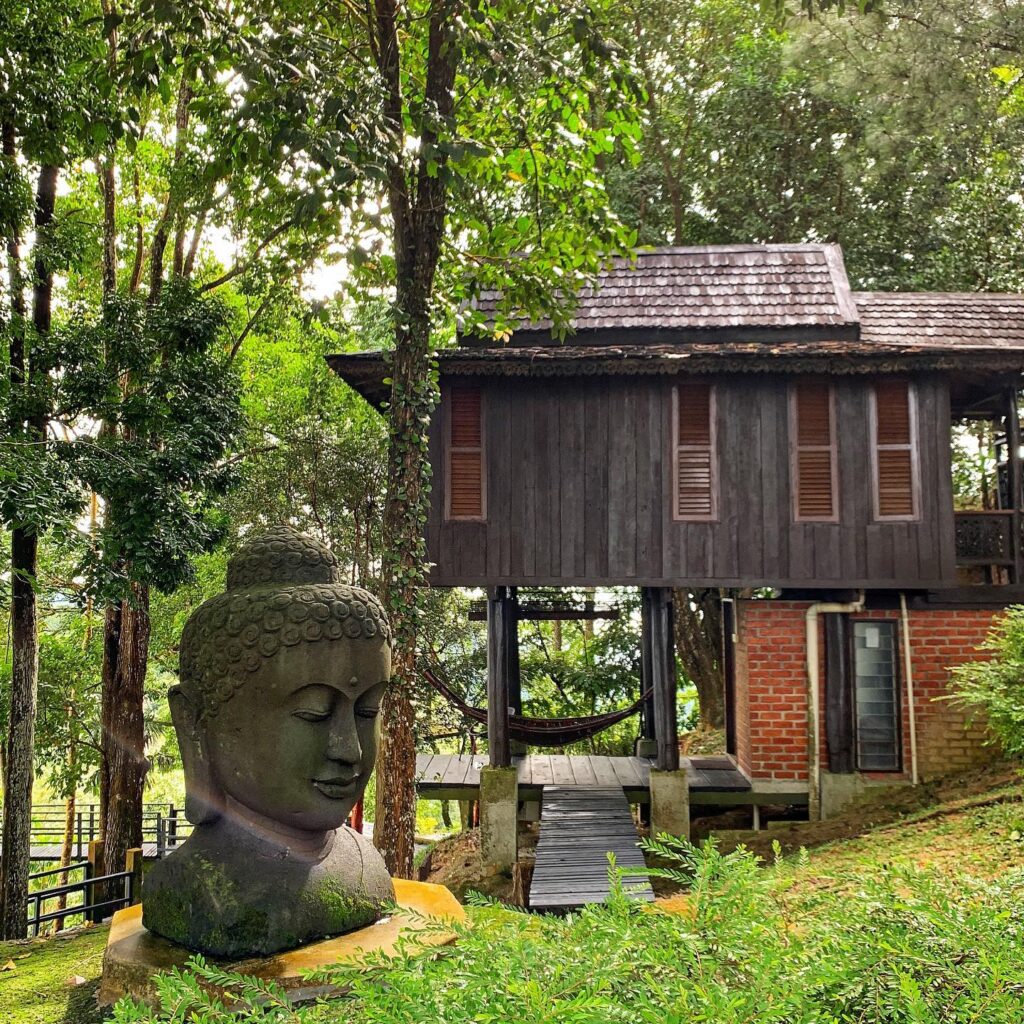 Malihom is a homegrown retreat located on a private estate of 40 acres in Balik Pulau, Penang. Before opening to the public in 2009, it served as a private family vacation estate.
Uniqueness: Massages, hiking, and biking trips of the surrounding countryside, as well as guided walking tours of Georgetown (a UNESCO World Heritage Site) with lunch and transfers, are all provided on site. You can rent bicycles here. The main house at Malihom features a lounge and bar in addition to a wide infinity pool for soothing dips in the company of breathtaking scenery.
Kindly visit Malihom Retreat for more info.
7. Samaya Villa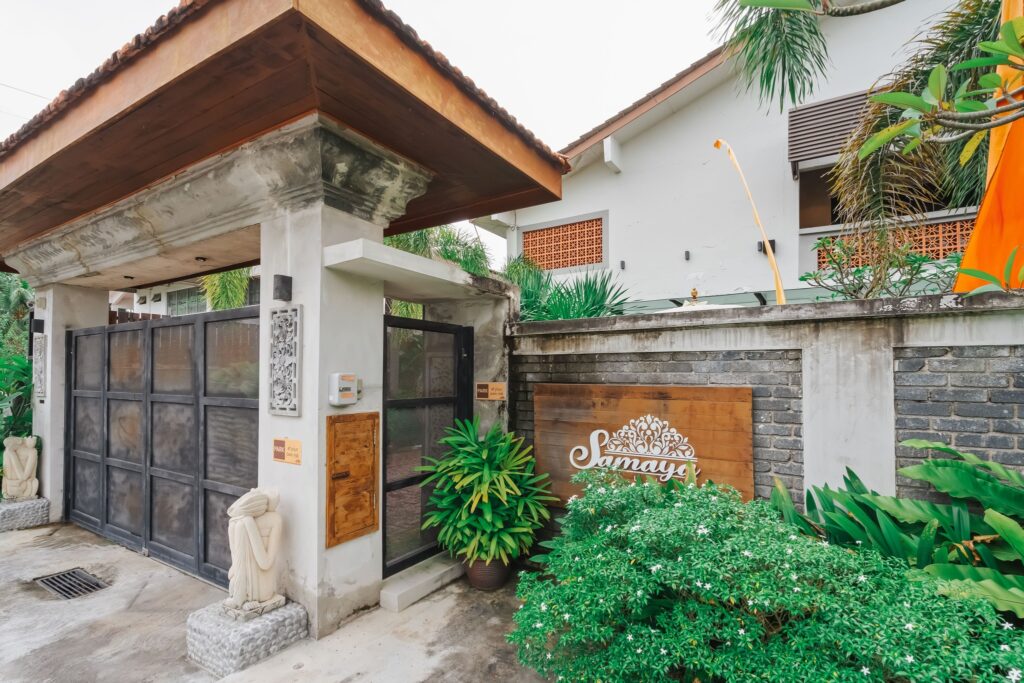 Samaya Villa is a modern, private luxury villa in Klebang Besar, Melaka, with a distinctly Balinese flavour that depicts the best Bali style hotel in Malaysia. There is a private pool, a fish pond, and private grounds with elaborate Balinese statues and lush vegetation for guests to enjoy.
Uniqueness: If you want to have an authentic Balinese experience in the middle of Malaysia, this is a terrific vacation option. Some of the highlights are the traditional Balinese floating breakfasts, the lavish high teas, and the enormous pool floats.
Kindly visit Samaya Villa for more info.
8. Alamanda Villas Langkawi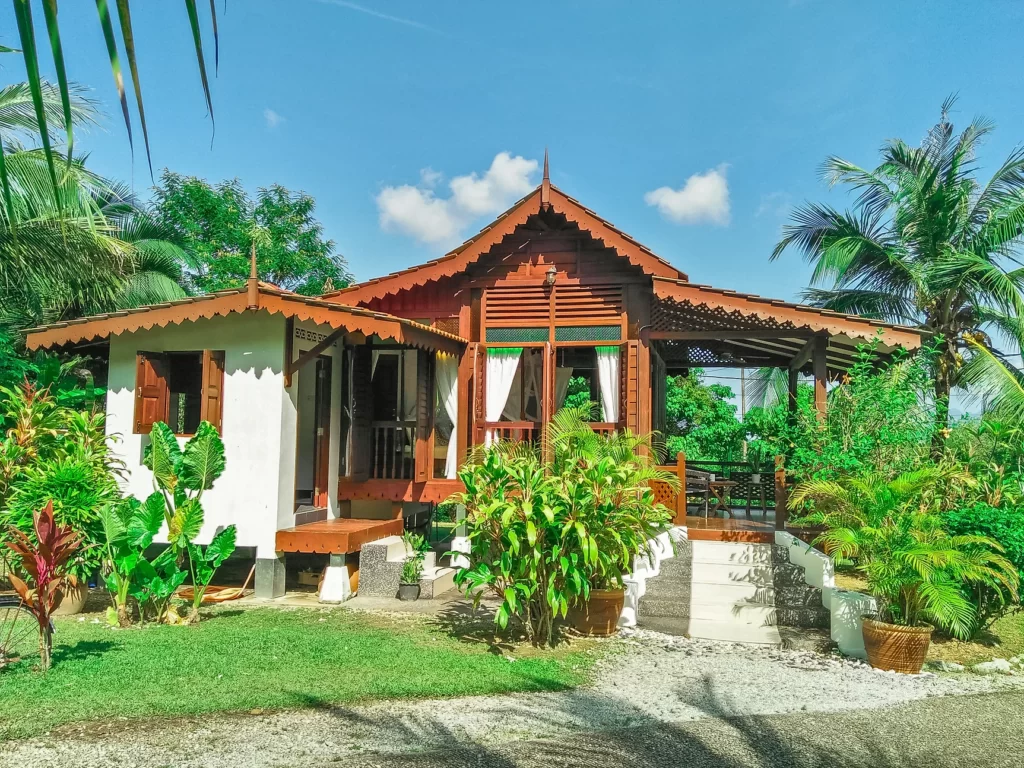 You can see mountains in the distance from your room at Alamanda Villas Langkawi, which are located in a quiet, secluded area with stunning views of the surrounding hills, valleys, and expansive paddy fields.
Uniqueness: The residence features six separate villas, perfect for couples or small families, each with their own private pool and a combination of traditional Malay design and modern amenities.
Kindly visit Alamanda Villas Langkawi for more info.
9. Bao Sheng Durian Farm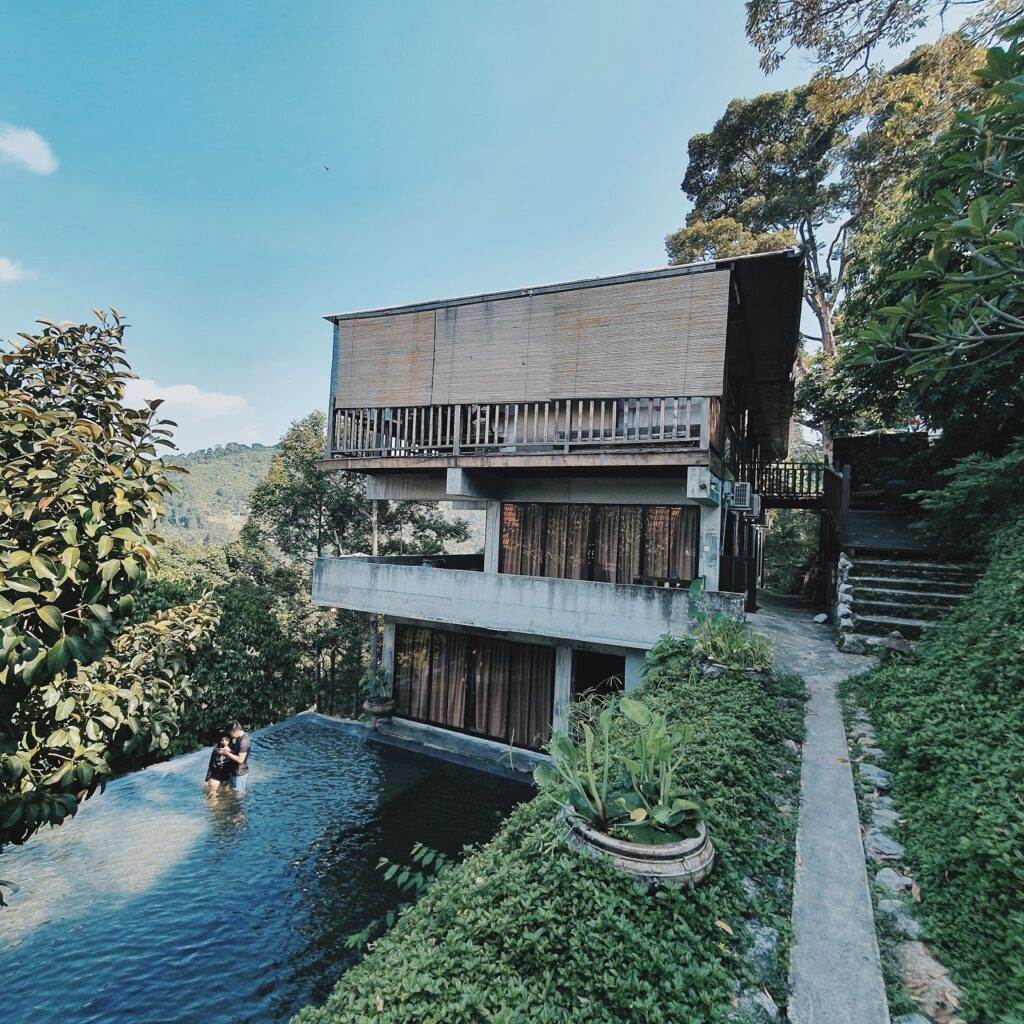 Visitors to the Bao Sheng Durian Farm can sample Durian straight from the tree at this organic orchard. Since it's ready to eat as soon as it falls from the tree, you won't have to wait long to enjoy it.
Uniqueness: You can choose from 5 distinct accommodation kinds, including Tatami, Standard Villa, Family Villa, Passion Hut, and Deluxe. In addition to a true Durian immersion, visitors can sample a wide variety of locally grown fruits that shift with the seasons.
Kindly visit Bao Sheng Durian Farm for more info.
10. Shorea Villa Kemboja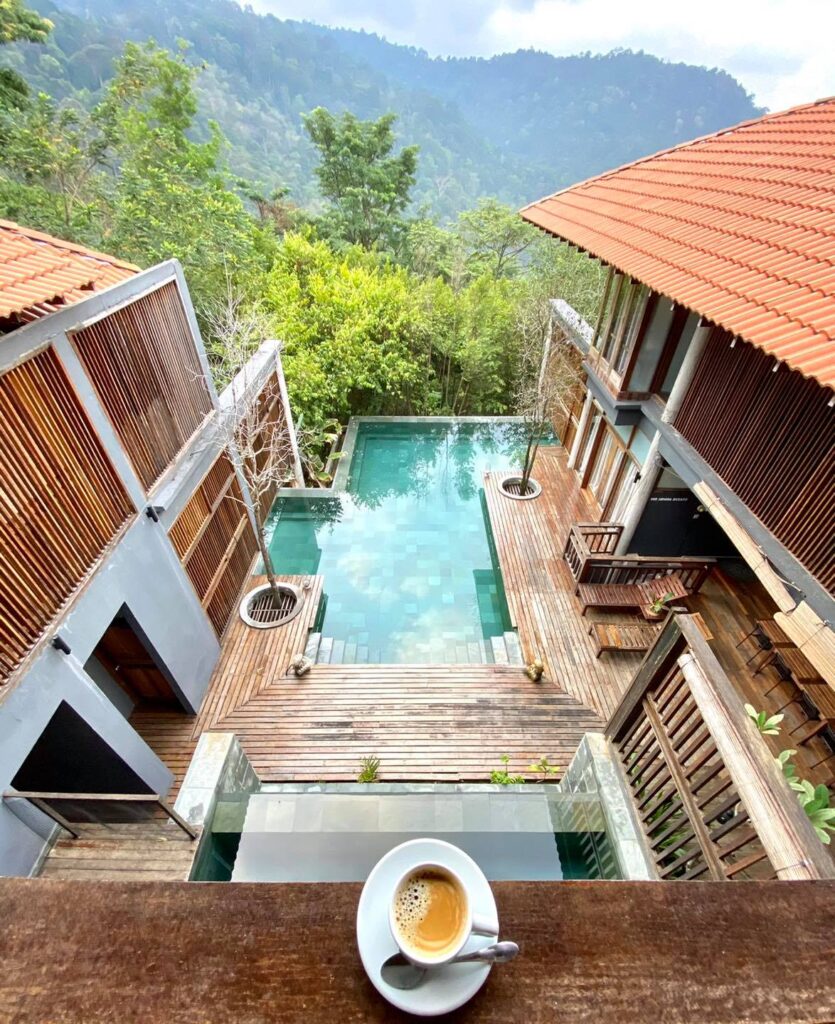 Mount Berembun in Negeri Sembilan is home to the verdant forest reserves where you'll find Shorea Villa Kemboja that showcases the beauty of Bali style hotel in Malaysia. The resort's calming scenery allows guests to escape the bustle of the city and relax in the arms of Mother Nature.
Uniqueness: The Villas are situated in the Berembun Forest Reserve, so guests can go on guided nature walks with local "orang asli" (indigenous) guides in the early morning or late in the day. The Batang Benar River and its stunning waterfalls provide the backdrop for this rather simple jungle trail. You can look out for the Shorea tree, which gave this resort its name, along the journey.
Kindly visit The Shorea for more info.
And with that, we've reached the end of our list of the top Bali-style hotels in Malaysia!