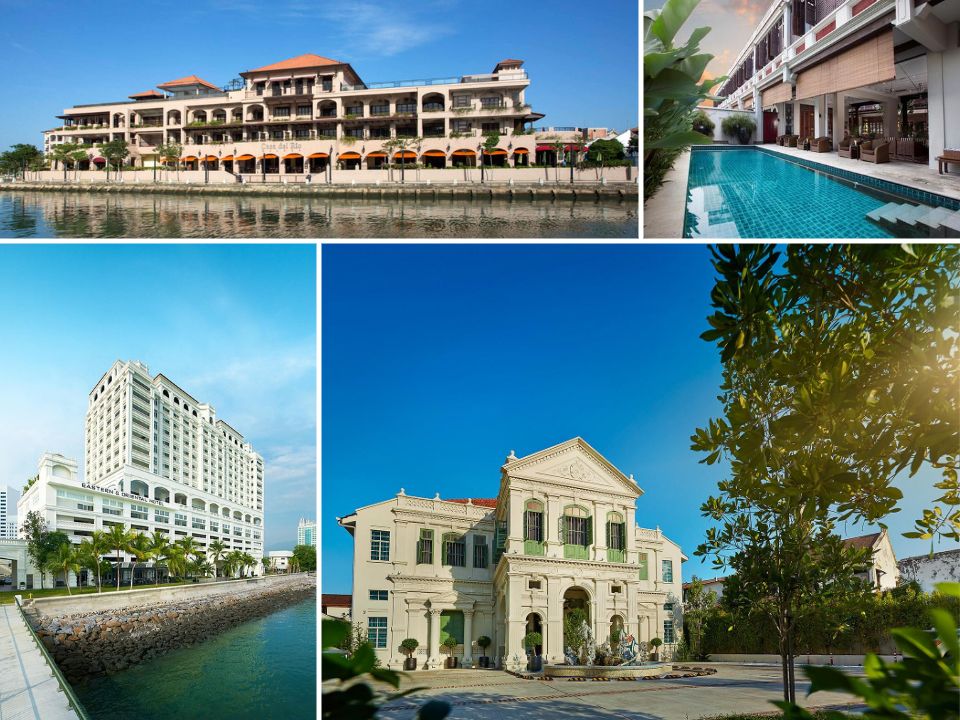 Historic or colonial inns are often included on the list of UNESCO World Heritage Sites. These hotels sometimes occupy what were once significant buildings or other landmarks, or were once in prominent locations, and have been renovated and updated to provide comfortable lodgings. The colonial hotels that dot Malaysia are also significant landmarks there.
10 Best Heritage and Colonial Hotels in Malaysia 2023
If you're looking for a unique way to spend your staycation in Malaysia, we've compiled a list of the top 10 heritage and colonial hotels in the country.
1. Macalister Mansion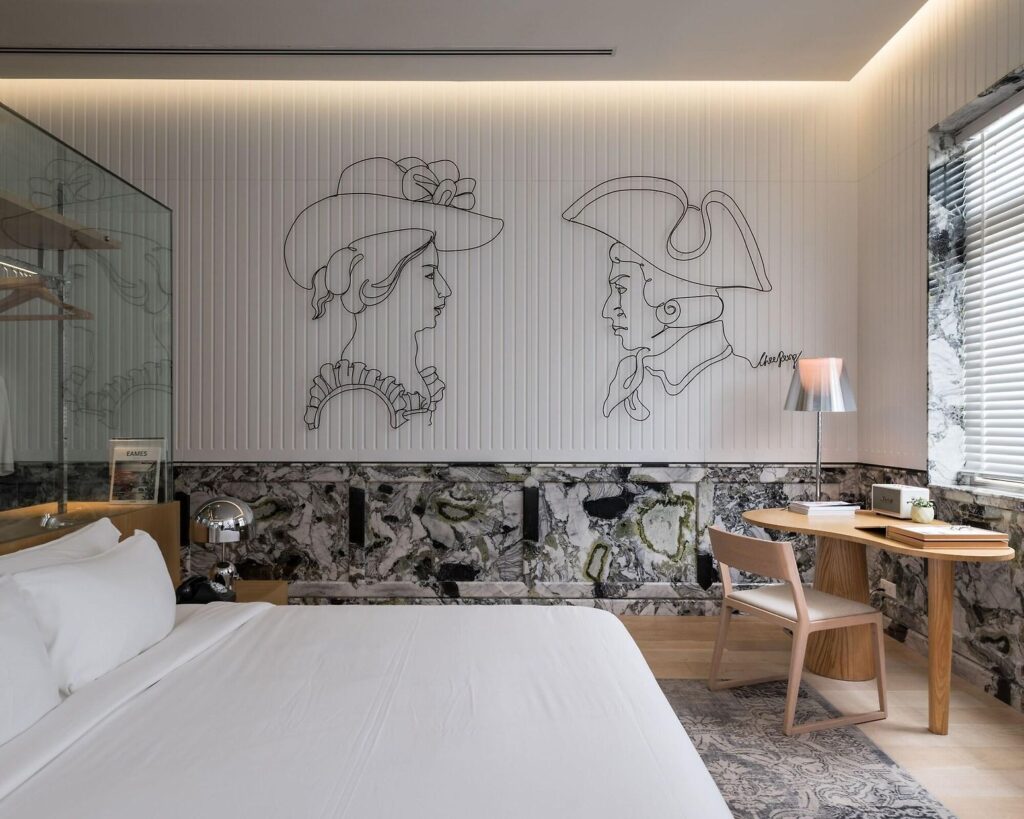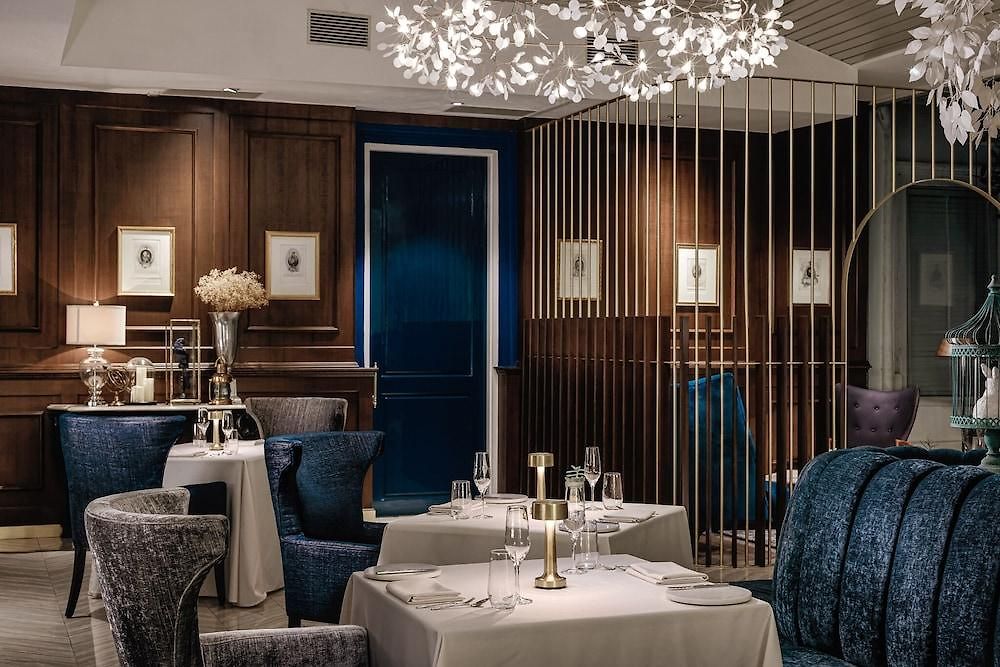 Macalister Mansion, a century-old landmark, has been given a colourful new marble finish across its eight renovated rooms, creating an interior that is equal parts modern and art deco. All promising unique and impressive designs, made only for you. The hotel, which is named after the colonial governor of the area, Colonel Norman Macalister, who served two centuries ago, features modern sculptures of the colonial governor as well as artwork that nods to Penang's colonial heritage.
Address: 228 Macalister Road, 10400, Penang
Contact: +6042283888
Email: contactus@macalistermansion.com | reservations@macalistermansion.com
Social media: Facebook | Instagram
Kindly visit Macalister Mansion for more info.
2. The Majestic Malacca Hotel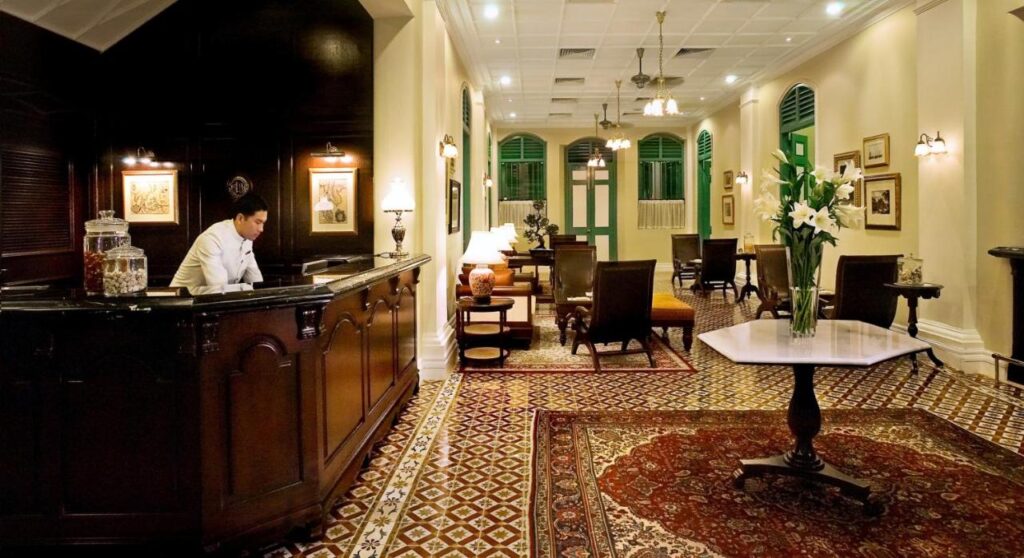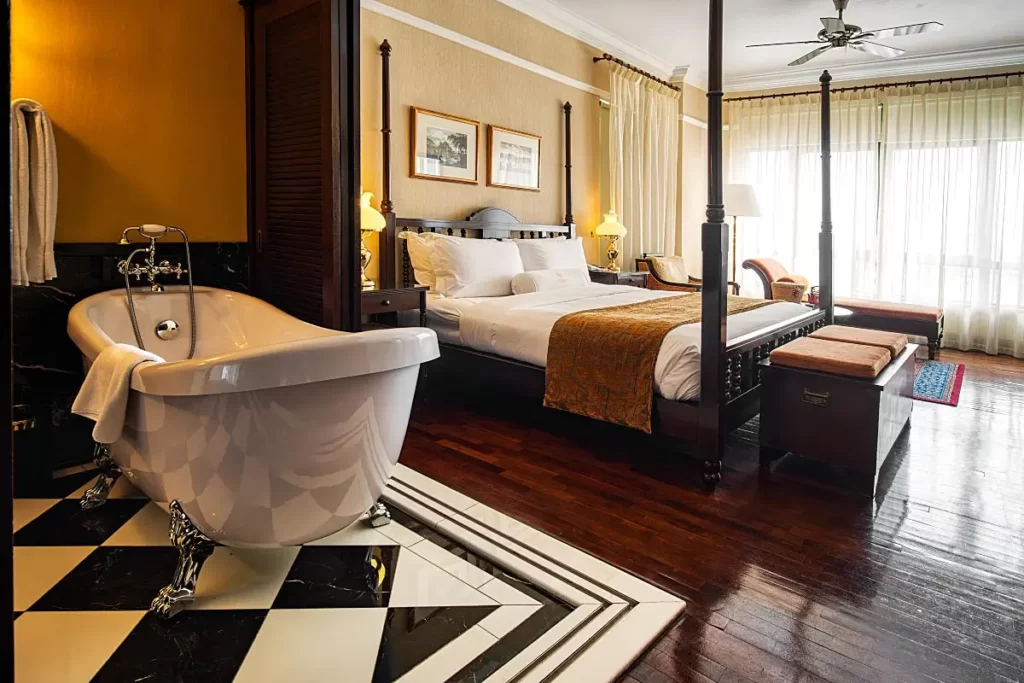 The hotel's (Majestic Malacca) centrepiece is an elegant mansion from the Straits Settlement that was renovated while preserving its original porcelain tile flooring and teakwood fixtures. The hotel's guest rooms and suites, as well as the award-winning spa, are all located in a wing that was added to the original building in a way that respects its historical significance.
Address: 188 Jalan Bunga Raya, 75100 Melaka
Contact: +60327831000 (Reservations) | +6062898000 (Hotel)
Email: travelcentre@ytlhotels.com.my (Reservations) | events@ytlhotels.com.my (Groups)
Social media: Facebook | Instagram
Kindly visit The Majestic Malacca for more info.
3. The Majestic Hotel KL Autograph Collection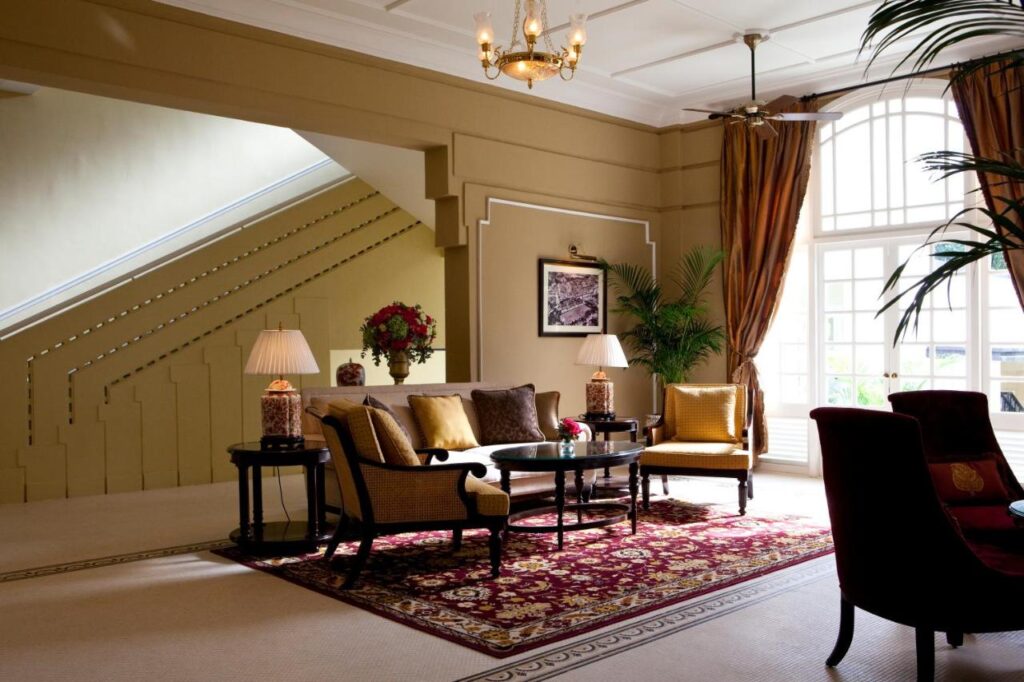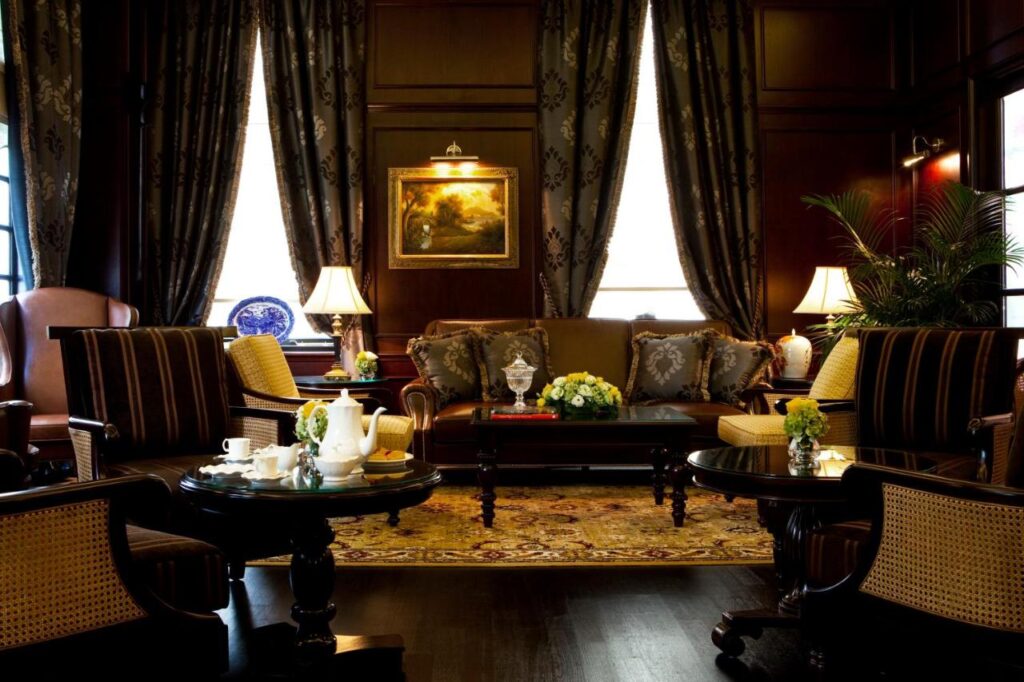 The original Hotel Majestic, which is now part of the Majestic Hotel Kuala Lumpur, is listed as a national heritage property. One of Kuala Lumpur's finest hotels, this colonial building opened in 1932. The hotel became a symbol of Malaya during the prosperous years before World War II, hosting high-profile social events, government receptions, and the housing of notable international visitors.
Address: 5 Jalan Sultan Hishamuddin, 50000 Kuala Lumpur
Contact: +60327858000
Email: enquiry@MajesticKL.com
Social media: Facebook | Instagram
Kindly visit The Majestic Hotel KL for more info.
4. Casa Del Rio Melaka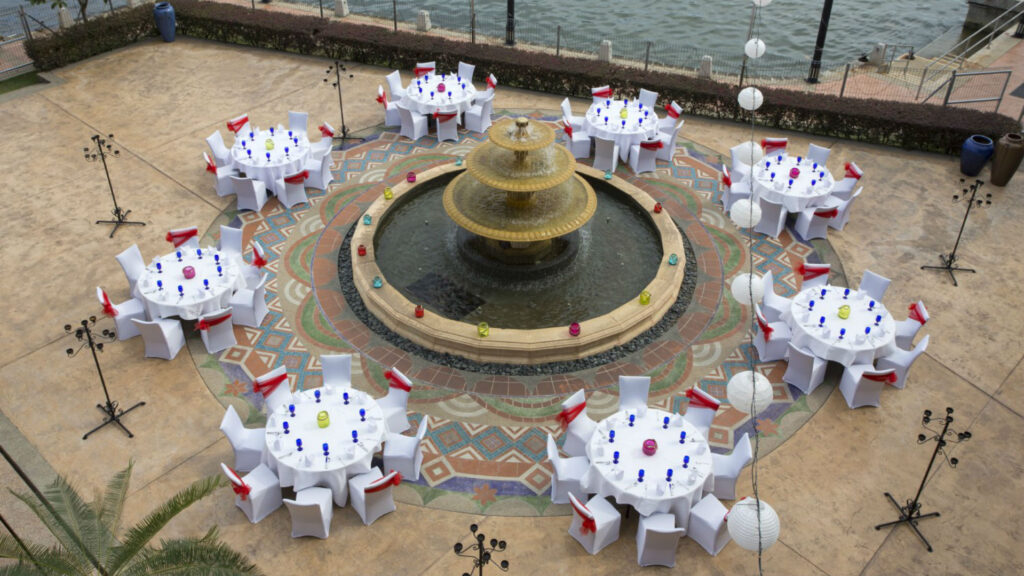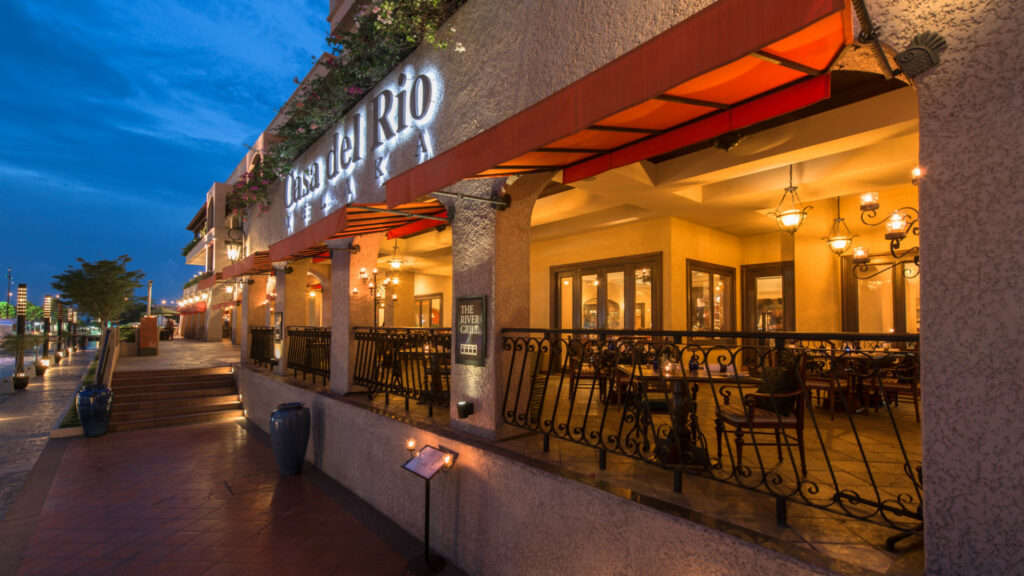 Only two minutes away on foot from Melaka's famous Jonkers Walk and other historic sites is the Casa del Rio, Melaka, a member of The Boutique Collection by HPL Hotels & Resorts. Even though the prevailing style is Mediterranean, there are hints of Arabic, Chinese, and Dutch design for those who 5. to look.
Address: 88, Jalan Kota Laksamana 75200, Melaka
Contact: +6062896888
Email: reservation@casadelrio-melaka.com
Social media: Facebook | Instagram
Kindly visit Case del Rio Melaka for more info.
5. Seven Terraces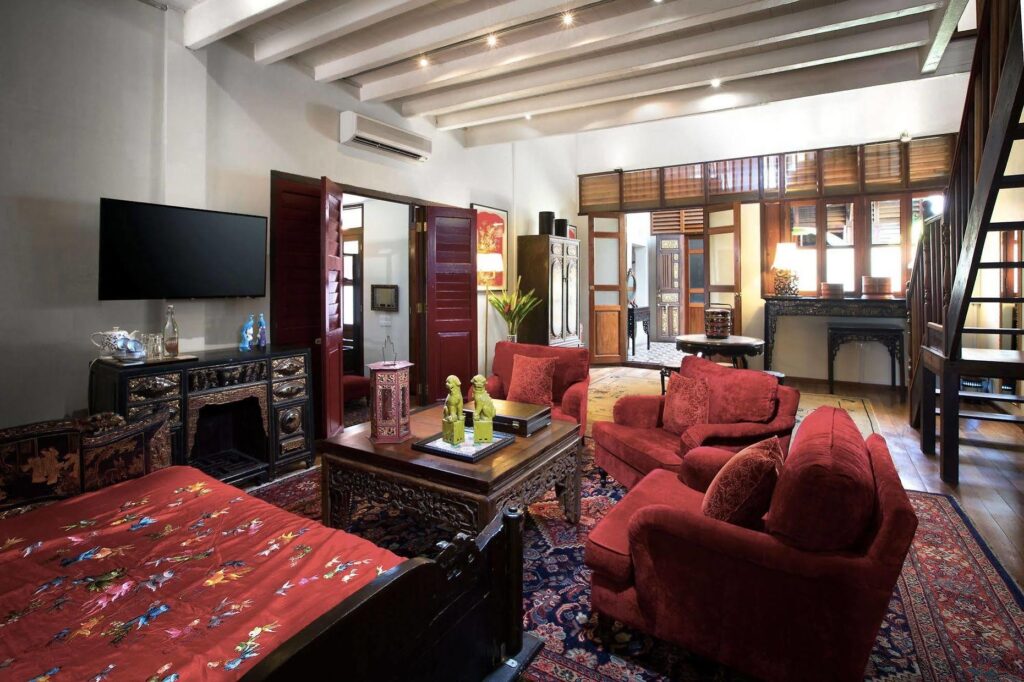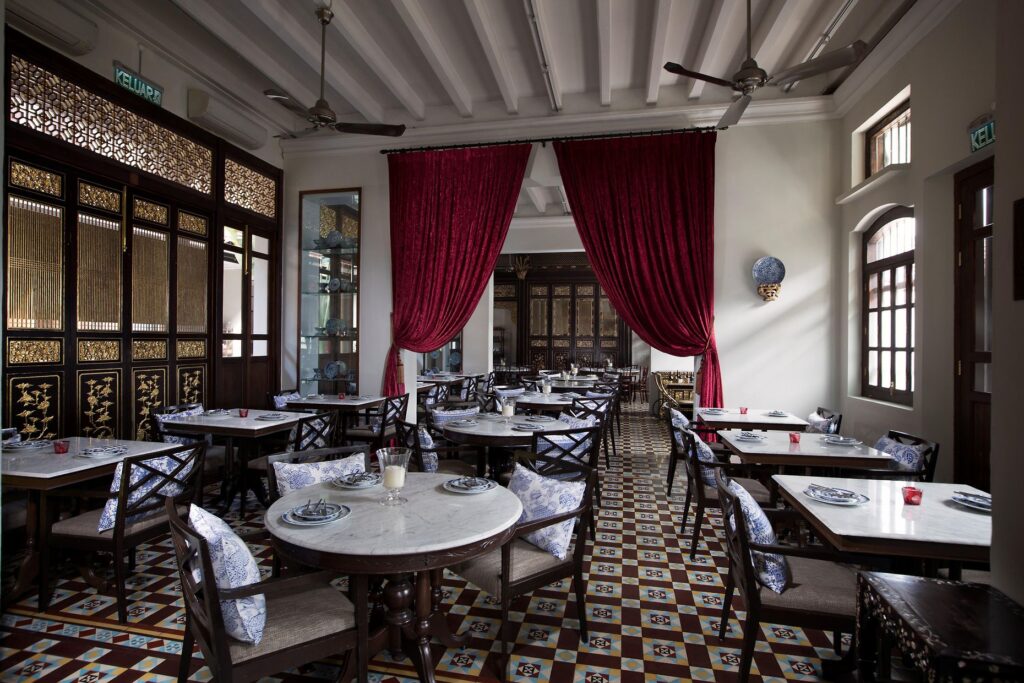 At Seven Terraces, the shophouses were shorter but still very practical, with each measuring roughly 100 feet in length and featuring an open-air courtyard, where the room proportions project a sense of broad living space. Two large suites per shophouse have been cleverly converted from the ground floor of the terraced buildings in recent years. The lobby, pool, lounge, and Kebaya Restaurant have all been moved to the ground floor, making it a central hub for public use.
Address: 14A, Stewart Lane, 10200 Georgetown, Pulau Pinang
Contact: +6042642333
Email: info@7Terraces.com
Social media: Facebook | Instagram
Kindly visit George Town Heritage for more info.
6. Casugria Dutch Residence 1810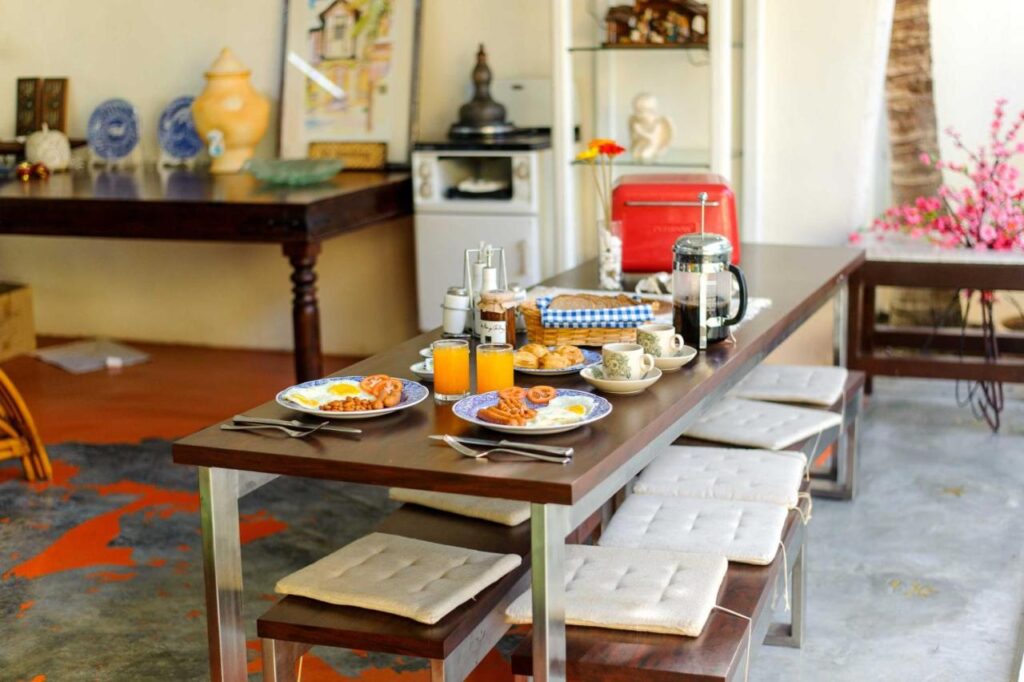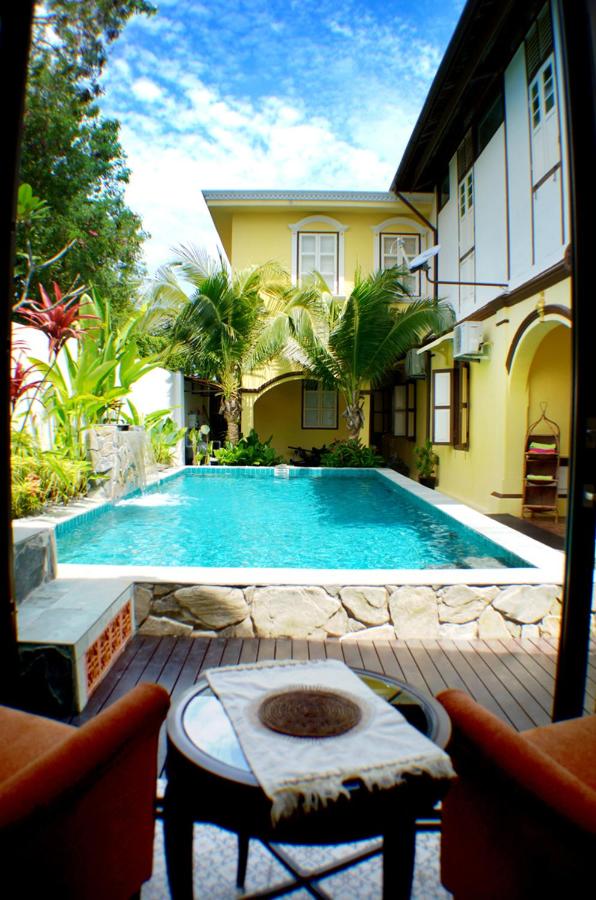 Casugria Dutch Residence 1810 was constructed in 1810 by a member of the Dutch gentry who had served as Dutch Governor of Malacca during the period of Dutch rule (1641–1824). In all of Melaka, Malaysia, only Casugria remains as a Dutch Bungalow Villa.
Address: 117, Jln Parameswara, Banda Hilir, 75000 Melaka
Contact: +60123266089
Email: seanstamaria@gmail.com
Social media: Facebook | Instagram
7. Eastern & Oriental Hotel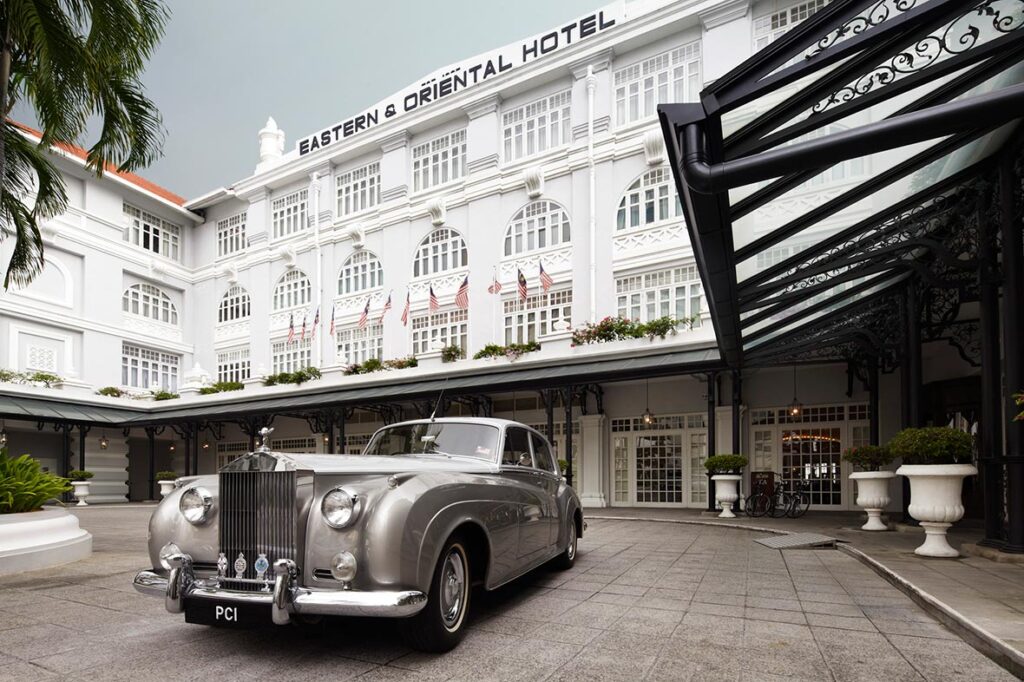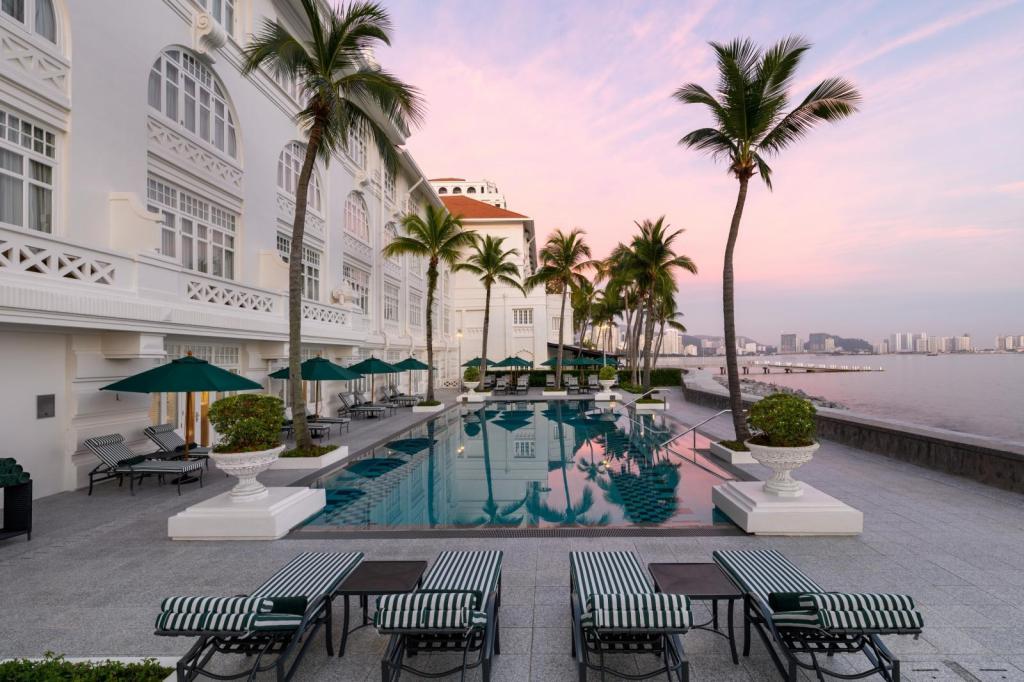 The brand new Victory Annexe of the Eastern & Oriental Hotel ushers in a new era, complete with 128 suites, each with a sea view and an own balcony. These timeless contemporary suites are outfitted with a wide variety of cutting-edge comforts and conveniences, all with the discerning global traveller in mind.
Address: 10, Lebuh Farquhar, 10200, Penang
Contact: +6042222000 | +6042616333
Email: luxury@eohotels.com
Social media: Facebook | Instagram
Kindly visit Eastern and Oriental Hotel for more info.
8. Cheong Fatt Tze – The Blue Mansion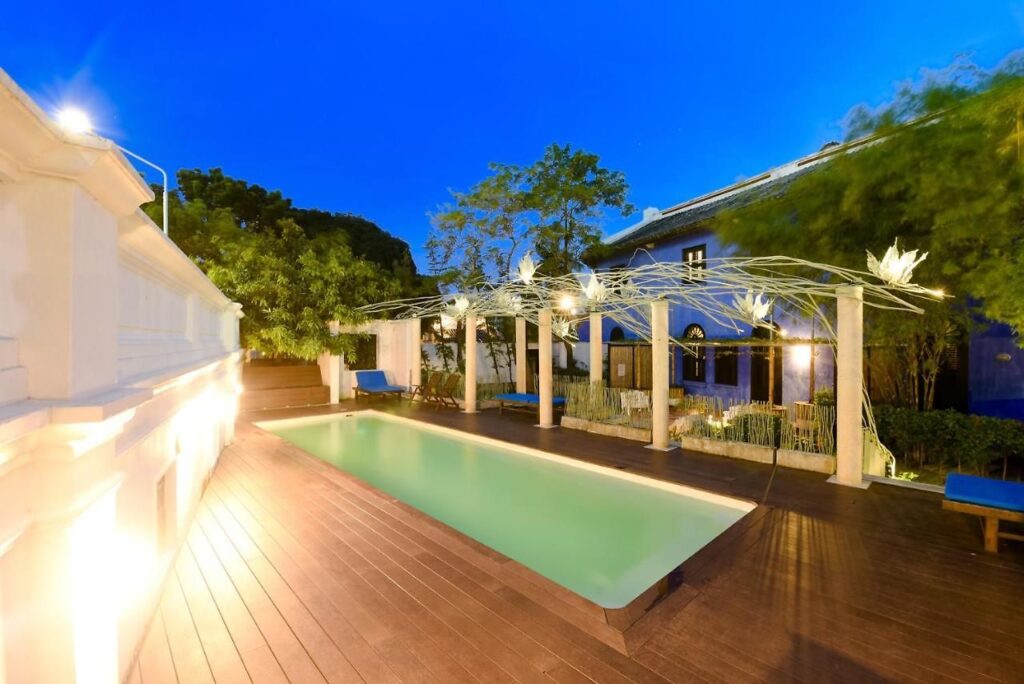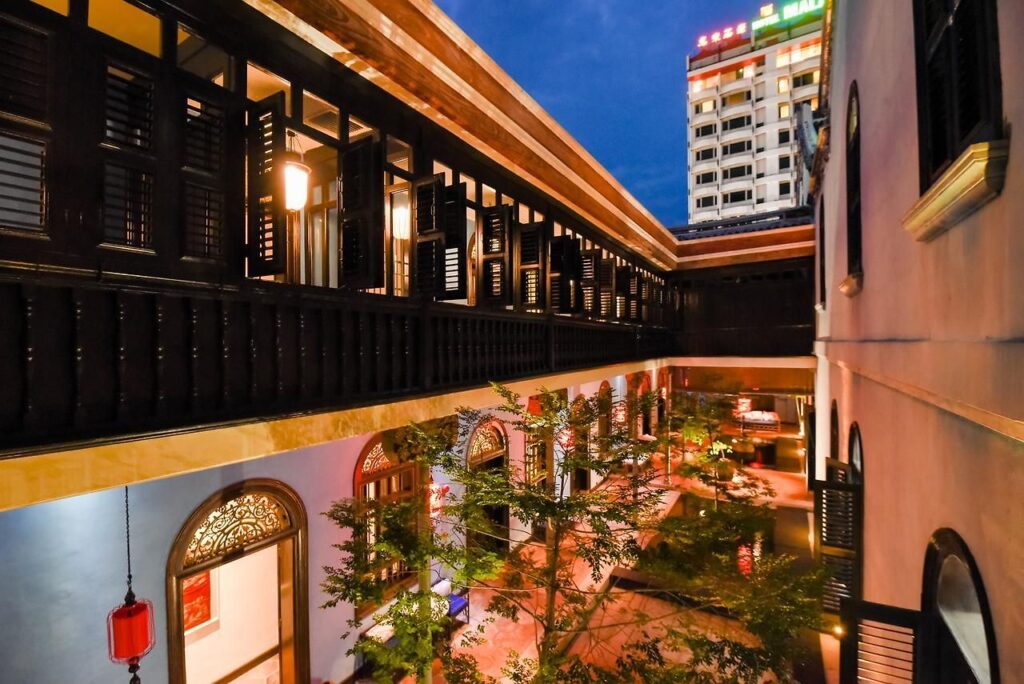 The elegant Indigo restaurant, the charming courtyard dining room, and the picture-perfect patio are just a few examples of the high-quality modern amenities available here, all set against the backdrop of authentic old-world beauty. There are daily guided tours of the mansion that will allow you to learn all about its fascinating past and beautiful design. The Blue Mansion is conveniently positioned in the heart of Penang, just a 5-minute walk from China Town and other major historical sites and only 4-kilometers from the Gurney Drive seaside promenade.
Address: 14, Leith Street, 10200 Penang
Contact: +6042620006
Email: reservations@cheongfatttzemansion.com
Social media: Facebook | Instagram
Kindly visit Cheong Fatt Tze Mansion for more info.
9. Bon Ton Antique Wooden Villas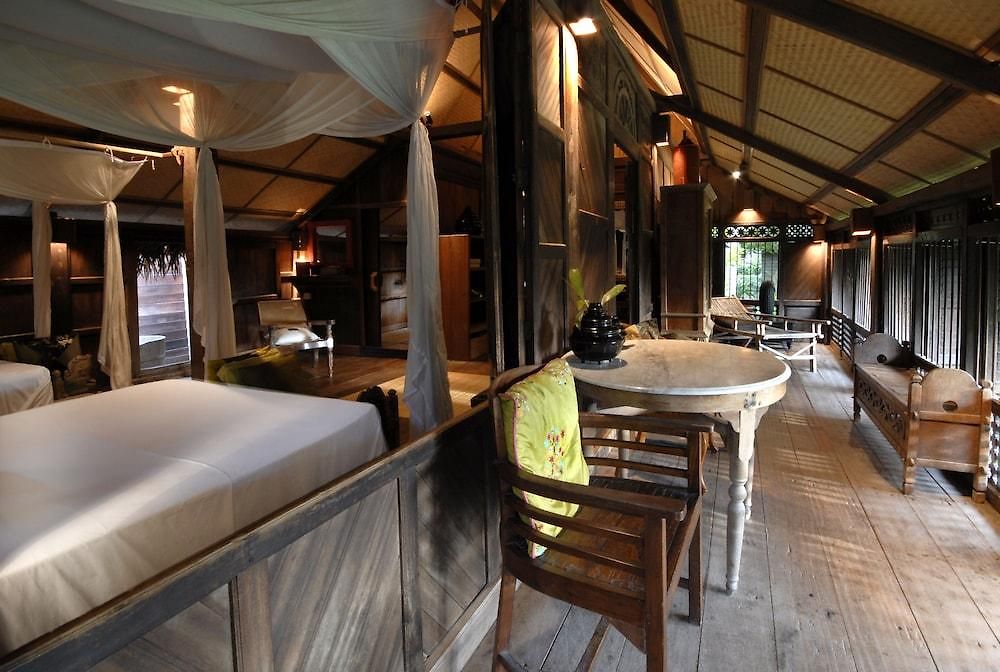 Located in a secluded area, Bon Ton Antique Wooden Villas features eight unique heritage villas dating back to the early twentieth century. Animal lovers will find it to be the ideal getaway. The resort's in-house pets are incredibly friendly, and pets in general are welcome. You can take your dog for a stroll or play with your cat close by at LASSie. There's an outdoor pool and free WiFi here, and you can get to Cenang Beach in about 2 minutes.
Address: Pantai Cenang, 07000 Langkawi, Kedah
Contact: +6049551688
Email: info@bontonresort.com.my
Social media: Facebook | Instagram
Kindly visit Bon Ton Resort for more info.
10. The Edison Georgetown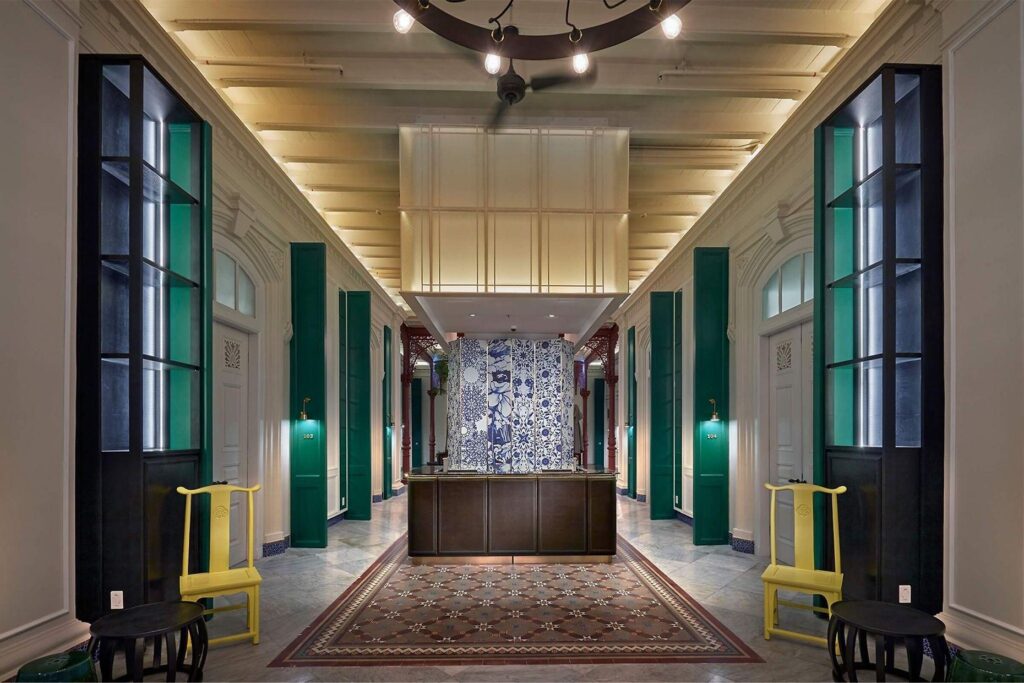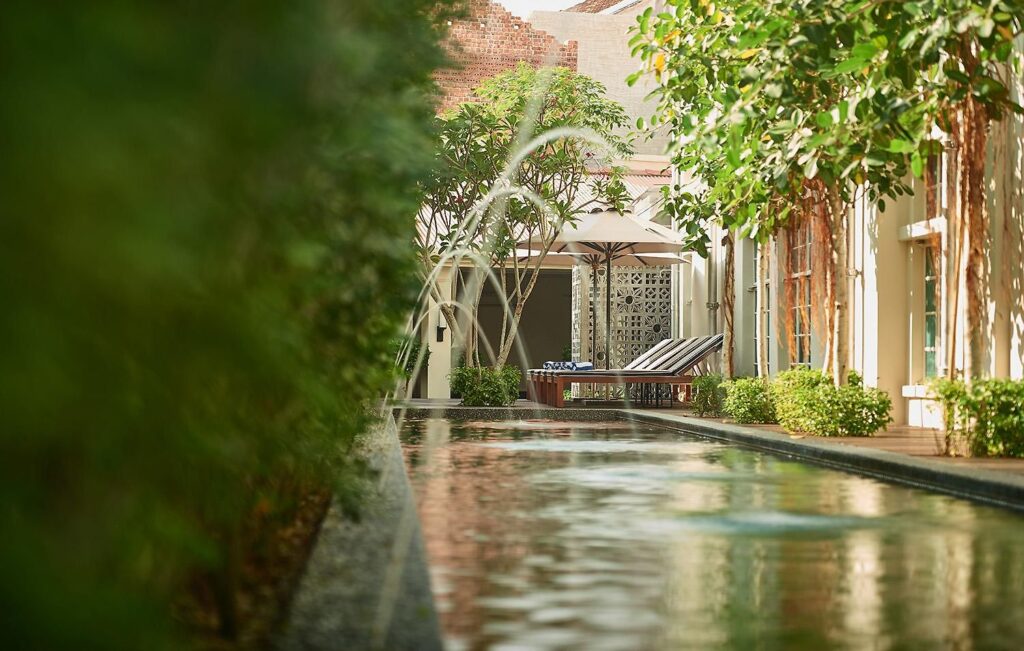 The interior of this wonderfully restored Anglo-Colonial palace is a humorous spin on traditional Penang decor. The new idea extends a mix of modern and traditional features that are both high-quality and charming, creating an atmosphere of timeless beauty. Guests of The Edison will never forget their stay in one of the hotel's 35 opulently furnished rooms or the hotel's unwavering dedication to providing superior comfort, outstanding service, and warm hospitality.
Address: 15 Lebuh Leith, George Town, 10200 Penang
Contact: +6042622990
Email: wecare-GT@theedisonhotels.com
Social media: Facebook | Instagram
Kindly visit The Edison Georgetown for more info.
That's a wrap on Malaysia's top 10 heritage and colonial hotels. In case you're curious about buildings' historical significance, Rise Malaysia has a piece dedicated to that very topic. : 5 Exquisite Colonial Architecture in Malaysia.
More on staycations: