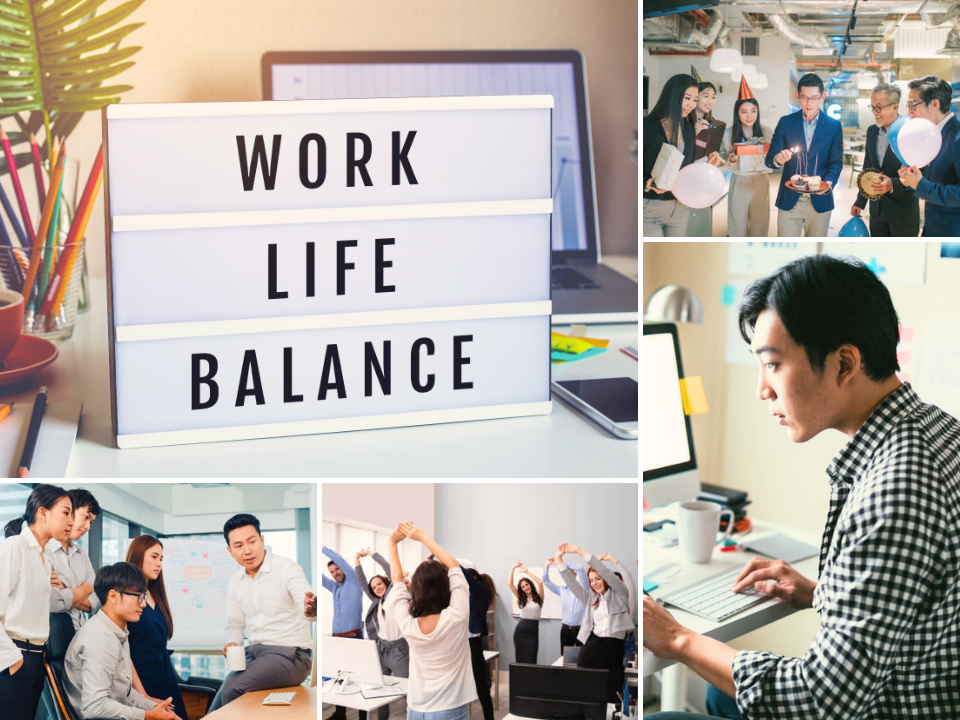 Workplace stress is a common issue that affects both employees and employers. High levels of stress can lead to decreased productivity, lower job satisfaction, and even health problems. However, a responsible employer can take proactive steps in managing stress at work for your employees.
6 Ways In Managing Stress At Work For Your Employees
Let's create a healthy and more supportive work environment with these tips.
1. Practice A Work-Life Balance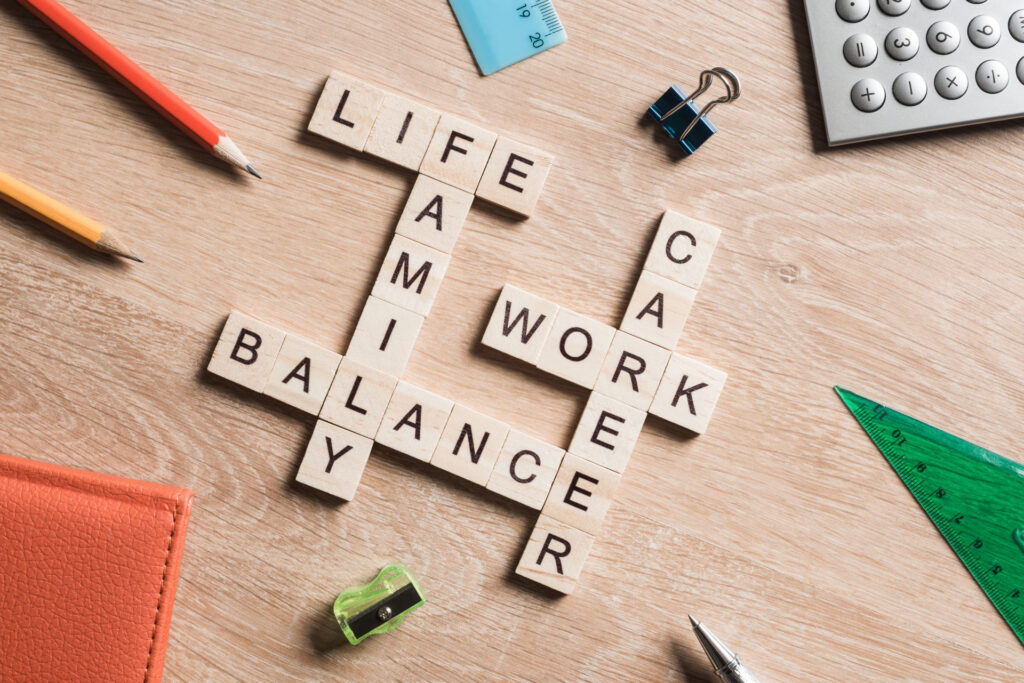 Image via 4 Corner Resources
First and foremost, keeping work and personal life in balance is essential in reducing stress. A good work-life balance means that everyone has enough time and energy to settle down their work and still get to have fun outside of work.
Providing flexible scheduling, remote work choices, and plenty of vacation time, can help your employees to maintain a healthy work-life balance. Emphasize the value of taking pauses during the workday to rest and refuel.
2. Provide Exercise Breaks For Employees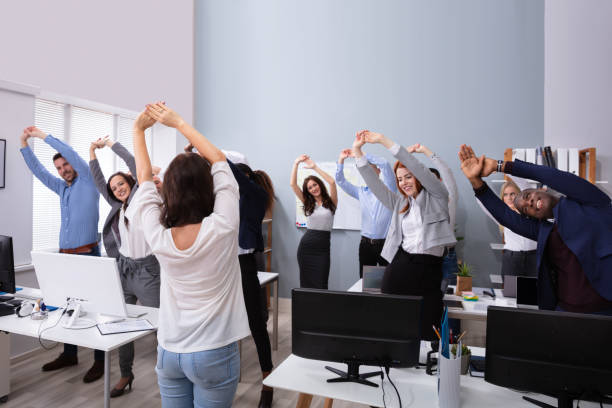 Images via iStock & Fearless Fitness
An additional information for everyone, exercise is a good way to manage stress. As employers, providing exercise breaks during work hours may be the best help for your employees to rest their minds for a while and refresh themselves.
Taking a break by doing some light stretching or taking a walk around the office might help them to focus better at work after that. It also allows them to socialize among colleagues and do exercise together. This tip is such a big help to create a warm environment and make your employees feel happy to work.
3. Create A Respectful & Friendly Environment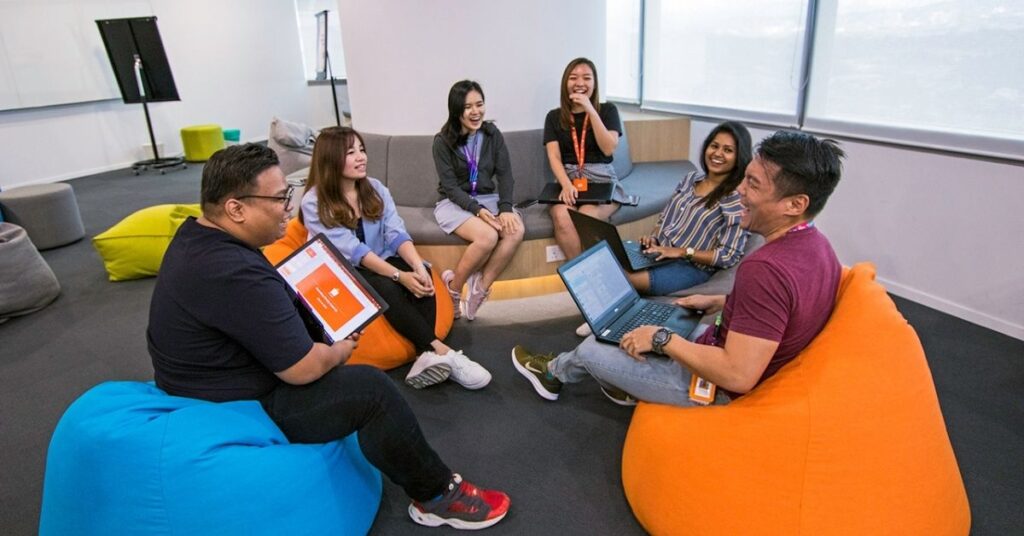 Image via Vulcan Post
Next, creating a respectful and friendly environment at the office is very crucial. This is because a toxic workplace will definitely drain your employee's energy and increase their stress level if they are not happy in the office. Imagine if your employee spends 8 hours of work time feeling stressed and depressed, they might not enjoy their work.
Treat your employees as a human and respect each other. A great leader should not be arrogant to others. Try to be open with your employees so that they can share their thoughts freely to create a welcoming vibe in the office.
4. Promote Two-Way Communication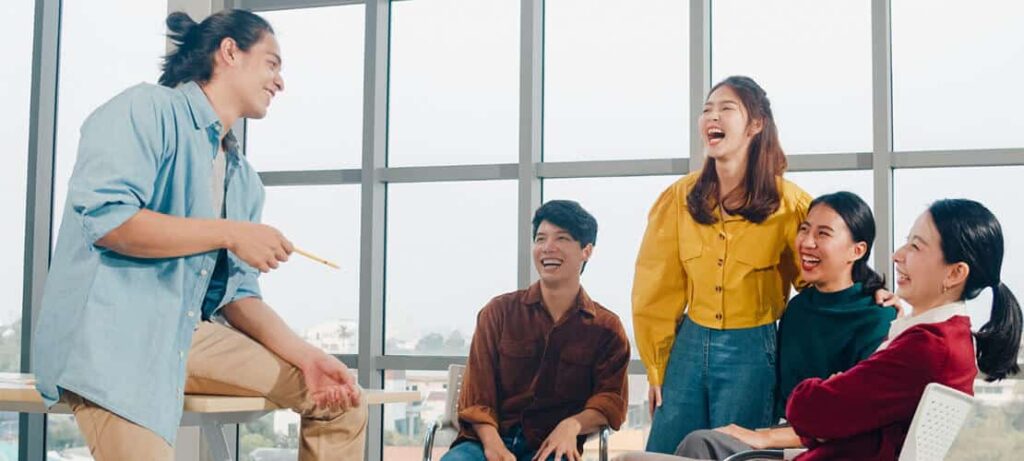 Image via Spinify
Furthermore, one of the fundamental ways to handle workplace stress is by promoting two-way communication. Encourage your employees to share their concerns, ideas, and feedback. Also, create a safe space for them to voice their thoughts without fear of consequences. Regularly scheduled one-on-one meetings with supervisors can also help employees feel heard and valued.
5. Set A Realistic Expectation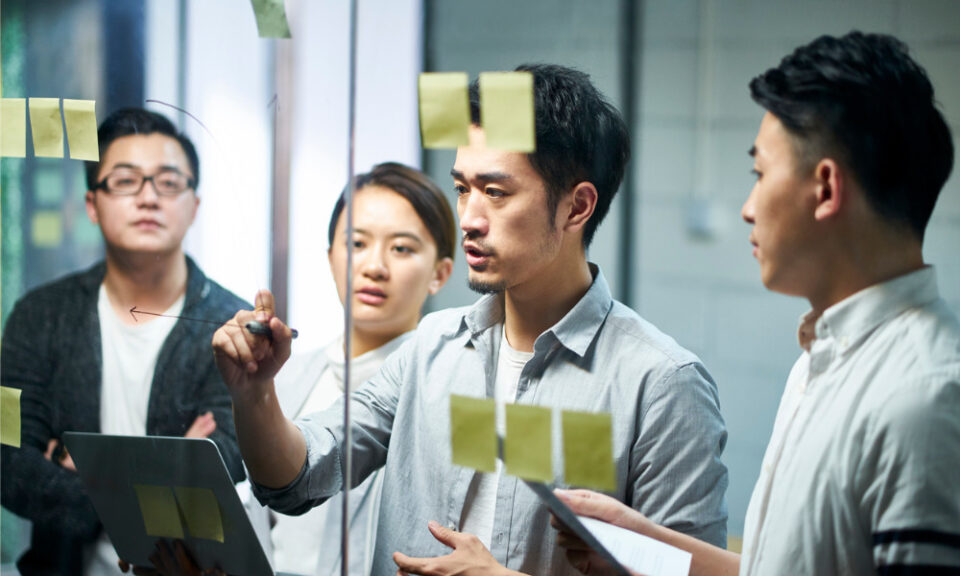 Images via HRD & Reeracoen Singapore
However, uncertainty about job roles and responsibilities can be a significant source of stress for the employees. So, it is important for team leaders or employers to set realistic expectations and roles for the team. Ensure that your employees have a clear understanding of their job expectations, goals, and performance metrics.
Employers also can regularly update job descriptions and provide feedback to help them stay on track. It can help the employees to lower their stress levels and work comfortably to achieve their goals.
6. Set Up A Team-Building Activity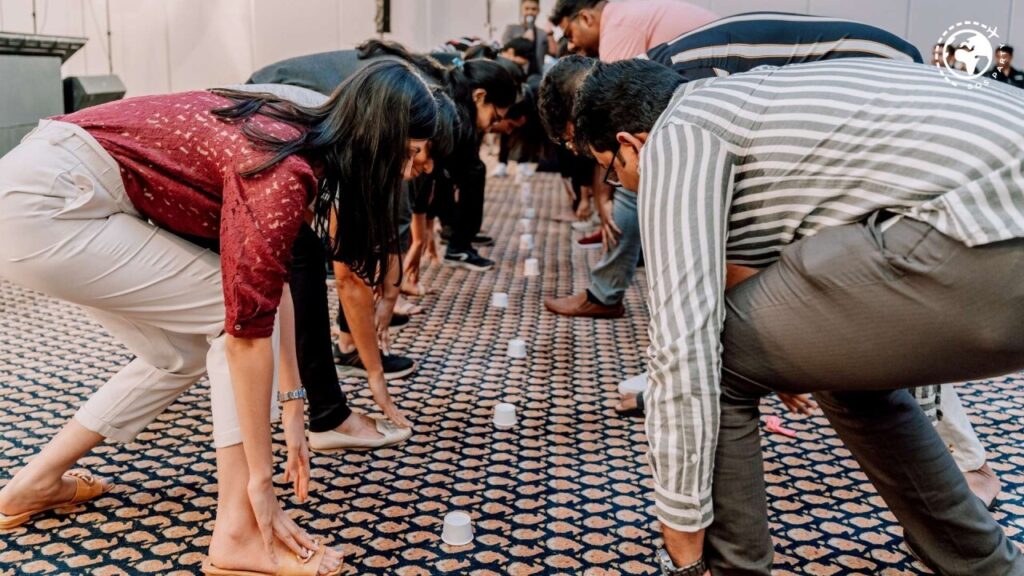 Last but foremost, one of the best ways to reduce stress levels among your employees is by setting up a team-building activity. The main goal is to build up bonds between colleagues during gatherings like dinners, training sessions, events, trips, and office parties. Planning team-building activities can help in creating better communication, mutual understanding, and collaboration skills among employees, and create a greater sense of comfort and harmony in how they work together.
To summarize, maintaining a healthy and motivated employee depends on managing employee stress at work. As an employer, creating a supportive environment can help reduce stress and boost job satisfaction. Giving these steps priority will be good for your workers and company to succeed as a whole.