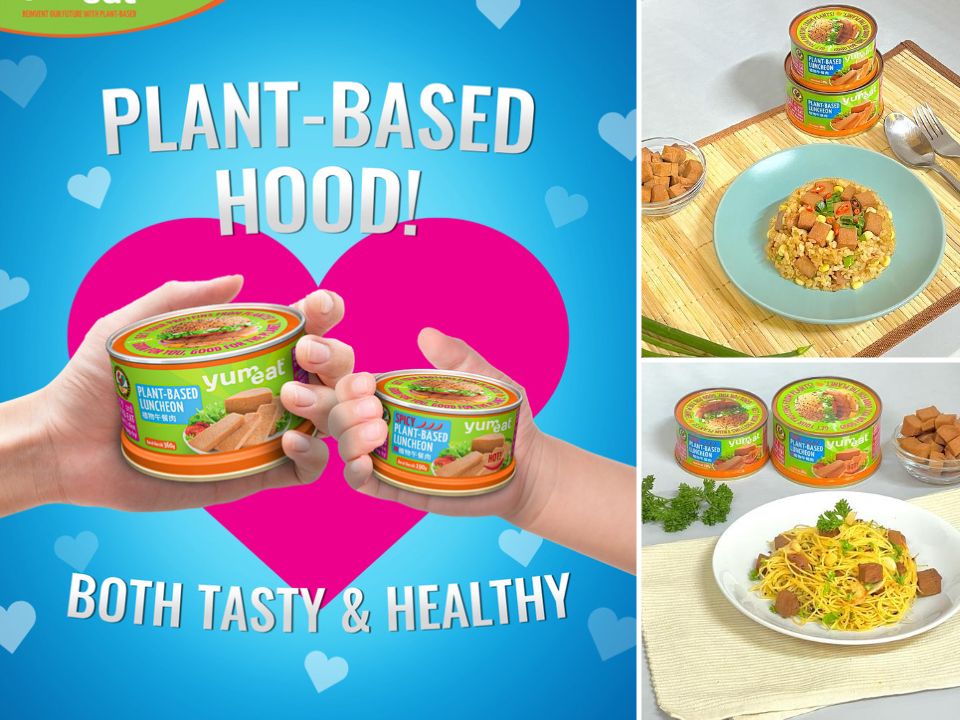 Eco-conscious Malaysians are already making positive changes, from ditching plastic to choosing electric. But there's another delicious way to be kind to the planet: embrace flexitarianism with yumeat™!
These plant-based meat from yumeat taste just like the real deal and let you reduce your impact without sacrificing flavor or nutrition.
Indulge In Delicious, Nutritious, & Sustainable Meals With yumeat™!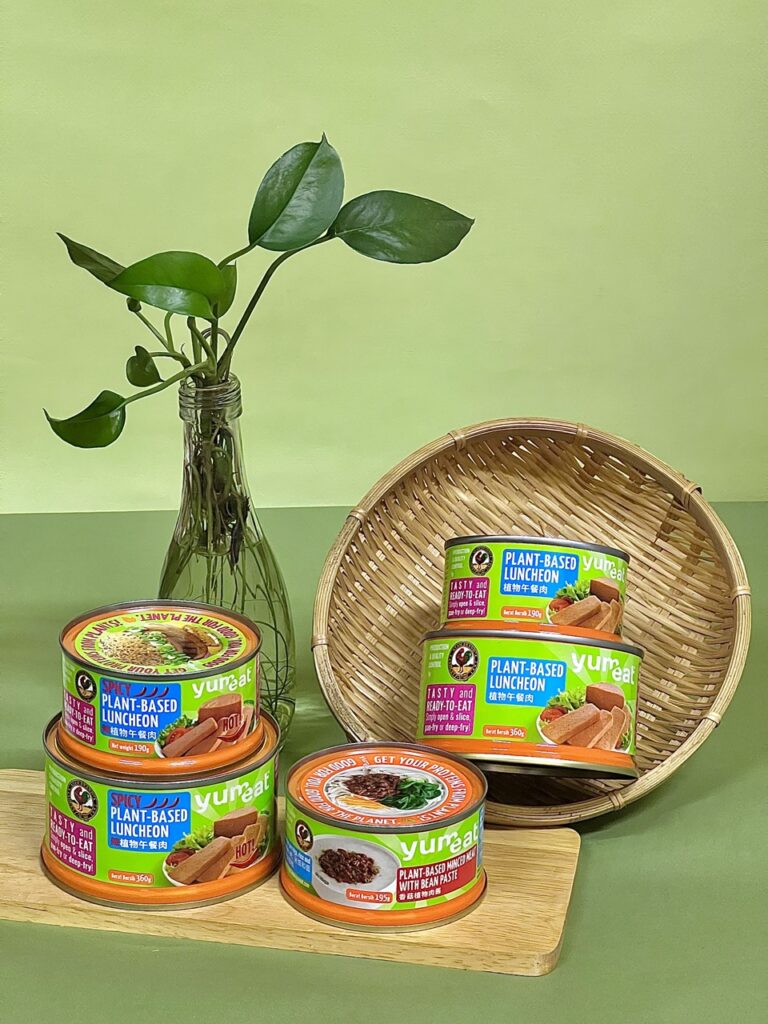 Get ready to experience mouth-watering, nutrient-packed, and eco-friendly meals with yumeat™! With yumeat, you don't have to compromise on taste or sustainability. These plant-based meat products are crafted to perfection, offering a wide range of delicious options for meat lovers, flexitarians, and vegans alike.
What's more, yumeat is packed with up to 100 grams of protein per serving, delivering the meaty texture and taste you crave without the saturated fat and cholesterol found in traditional meat products. Here's a closer look at what makes yumeat™ stand out from the rest:
Made with clean, GMO-free ingredients
Free from MSG, hormones, antibiotics, and preservatives
Halal-certified for added peace of mind
Contains plant protein from non-GMO sources like beans, wheat, oats, and mushrooms
The Planet-Friendly Benefits Of yumeat™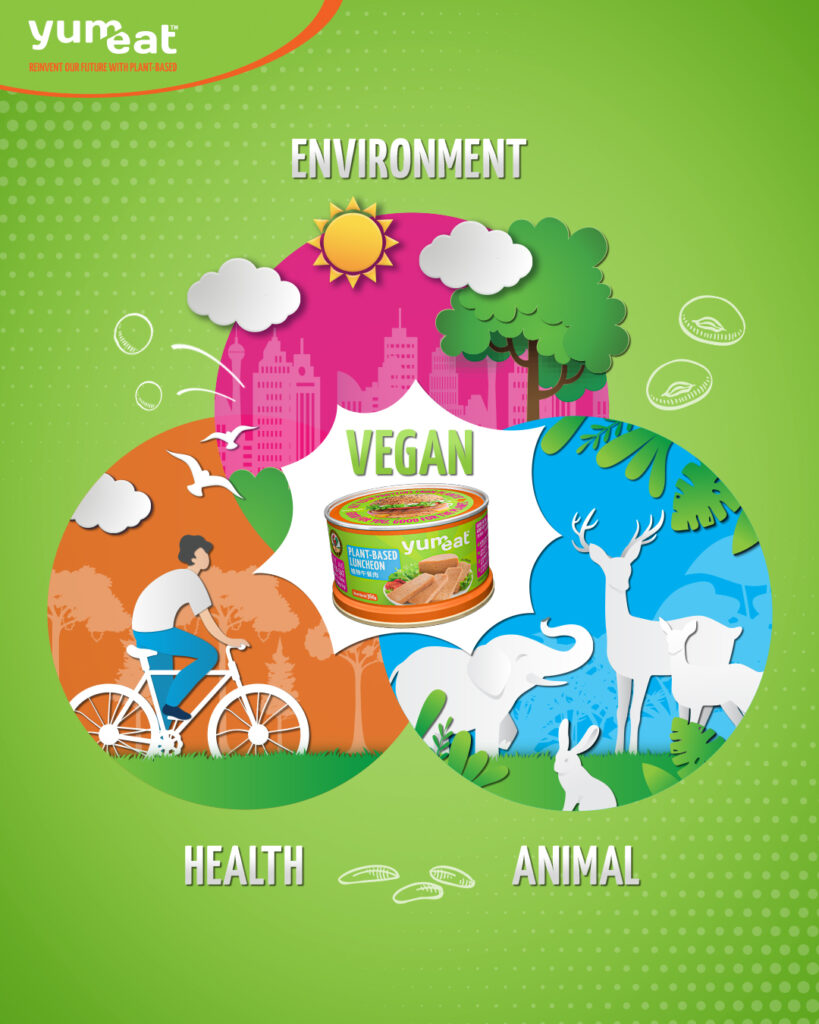 This plant-based meat is not only delicious, but it's also sustainable and eco-friendly. Made from non-GMO crops such as soy, wheat, and mushrooms, as well as algae harvested from the sea, yumeat™ is a low-impact choice that doesn't require any animal to be raised, fed or slaughtered.
By choosing yumeat™, you're reducing your carbon footprint significantly, and contributing to a healthier planet for generations to come. 
yumeat™ Plant-Based Meat In Sterilised Cans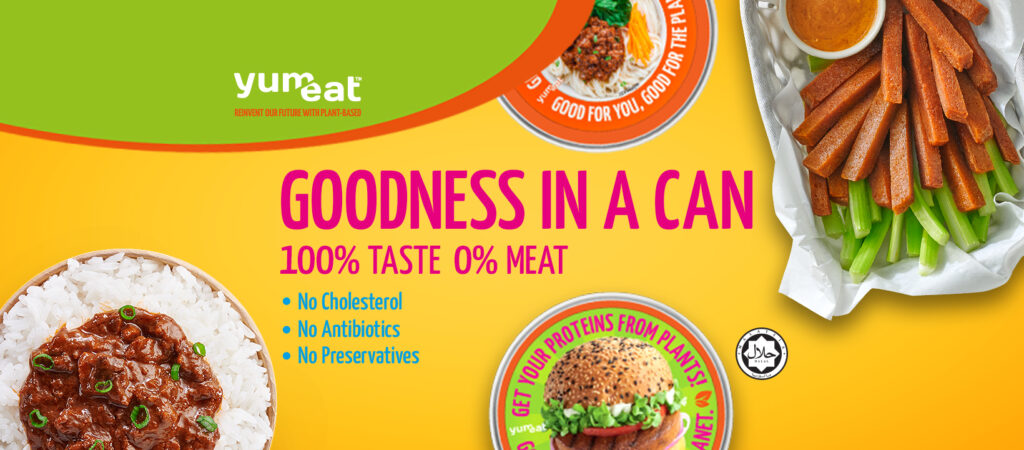 Packed in sterilised cans for ultimate convenience, this plant-based meat is brought to you by Ayam Brand™, the trusted name in Malaysia's canned food industry for over a century.
And the best part? It's not only delicious but also healthier for you and the planet! With no cholesterol, GMOs, antibiotics, or hormones, yumeat™ is low in fat and saturated fat while providing comparable protein and essential fibre.
Ready-To-Eat yumeat™ Plant-Based Meat Products!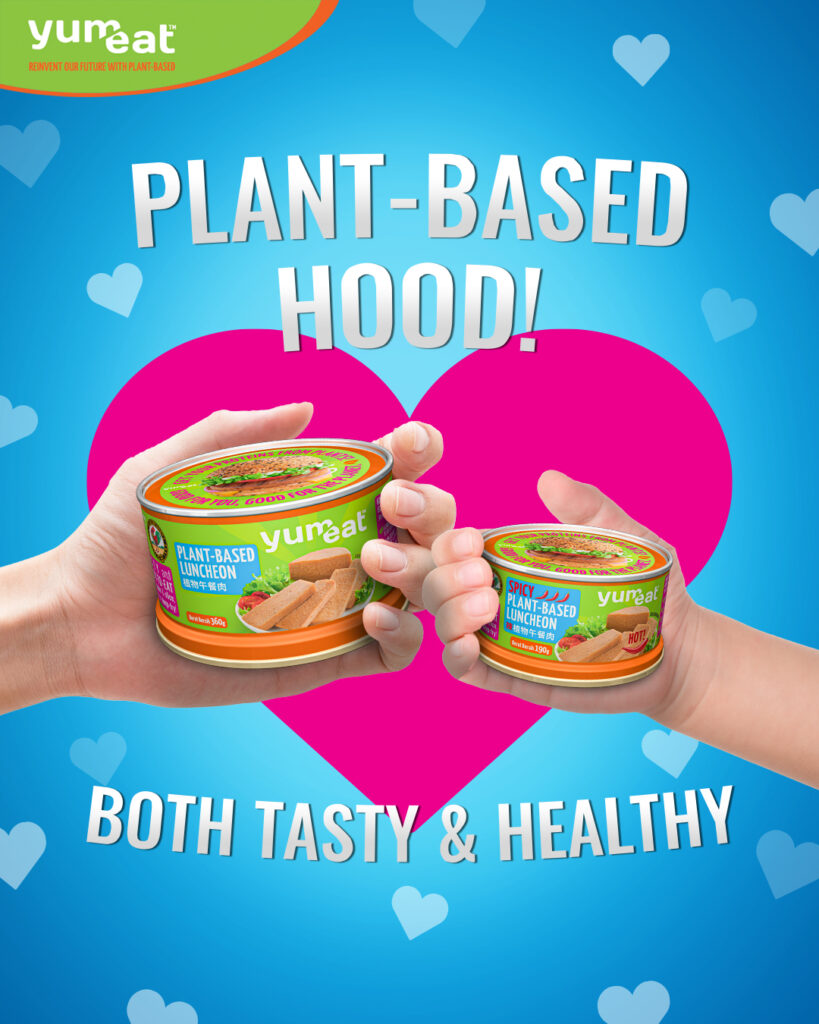 These high-quality plant-based meat products are not only delicious and satisfying but also have a significantly lower environmental impact. Best of all, yumeat™ is ready-to-eat straight from the can, making it the perfect addition to burgers, wraps, sandwiches, salads, tacos, or bahn mi.
Want to take your meal up a notch? Try frying, air frying, or microwaving yumeat™ for an added burst of flavor and texture. You can also enjoy yumeat™ in stir-fries, noodles, or rice dishes to elevate your mealtime experience to the next level!
Where To Find yumeat™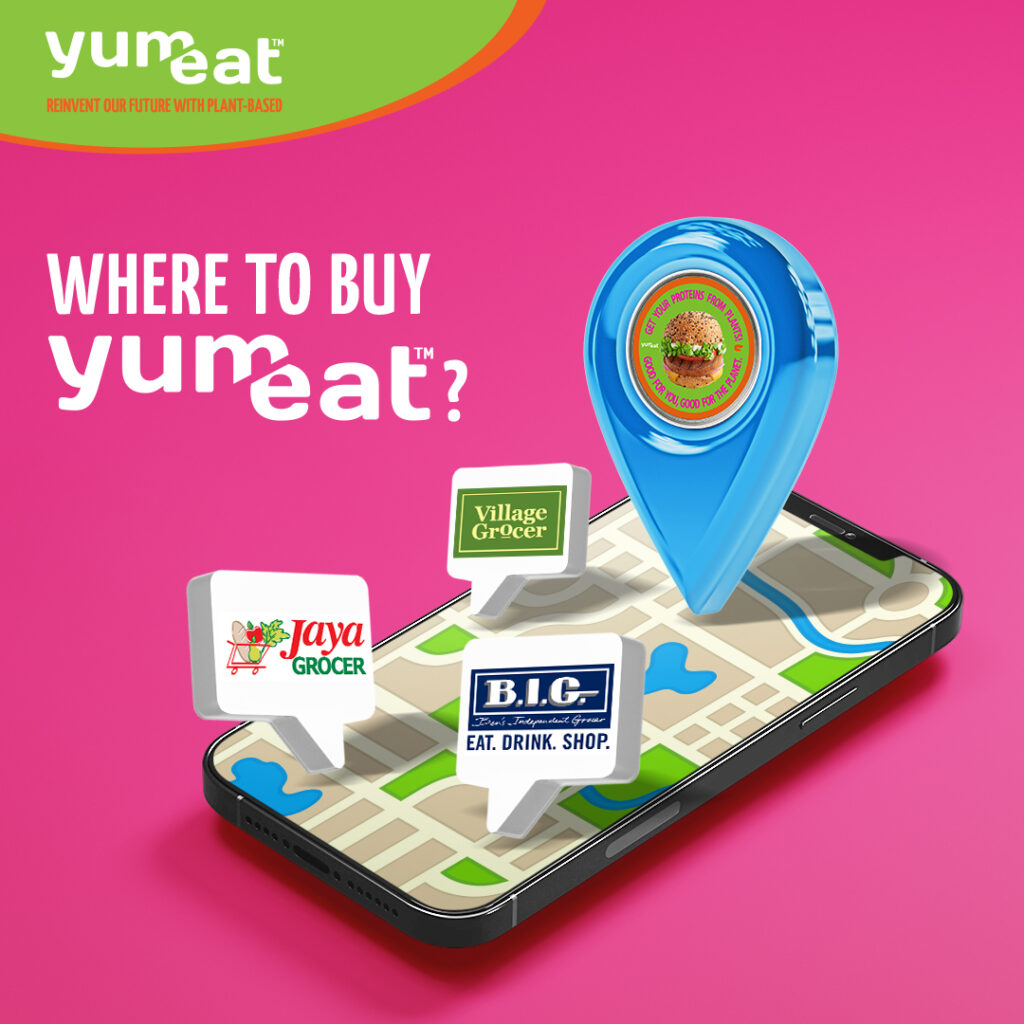 yumeat™ products are widely available in multiple hypermarkets, supermarkets and convenience store chains:
Aeon
Aeon Big
Giant
Lotus
Jaya Grocer
MYDIN
Hero
Online stores from Ayam Brand Official Store:
Available Varieties & Prices Of yumeat™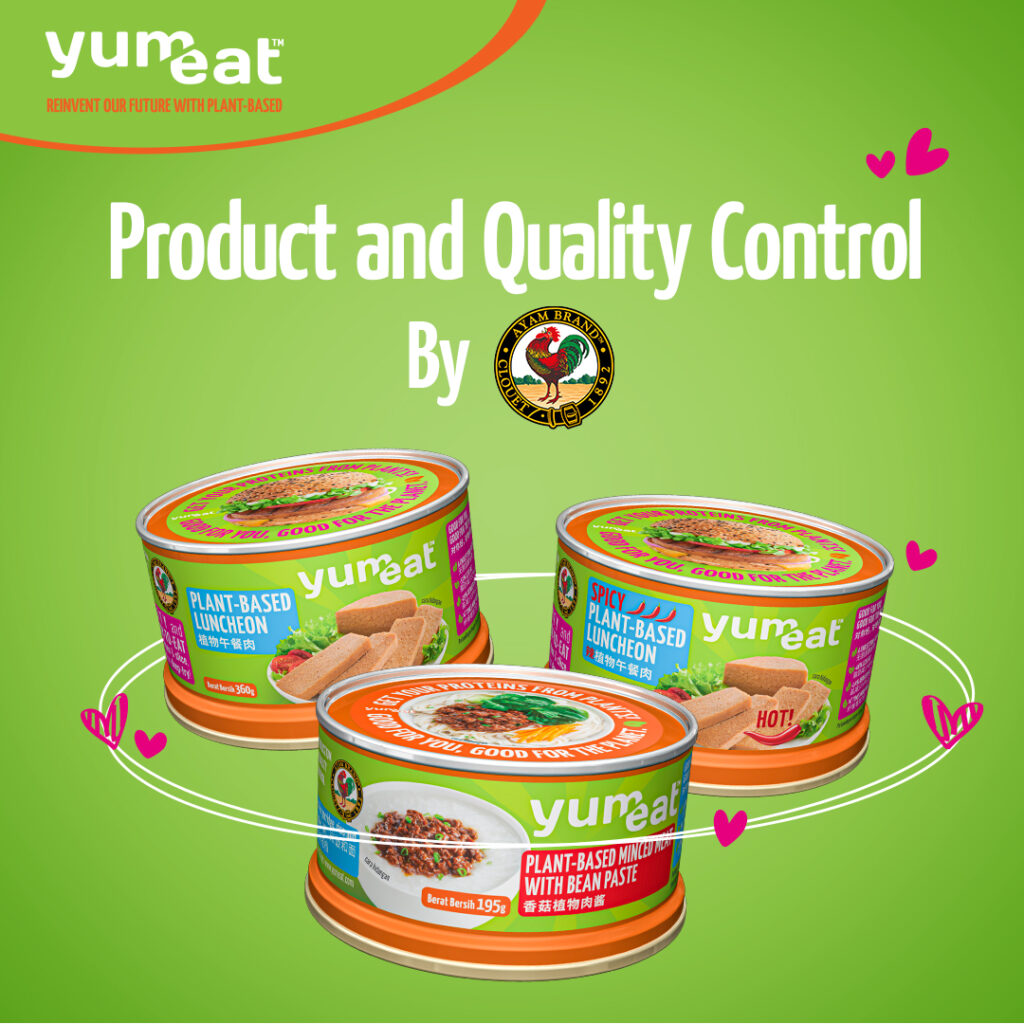 Listed below is the variety of yumeat™ choices and its prices:
Variety
Gram
Price
Plant-based Luncheon Meat
190g 
360g
RM7
RM12.90
Plant-based Spicy Luncheon Meat
190g 
360g
RM7
RM12.90
Plant-based Minced Meat with Bean Paste
195g
RM6.25
Join the yumeat™ community now on Facebook and Instagram to get more exciting updates, mouth-watering recipes, and exclusive promotions!
And oh, since Raya is approaching, get ready to impress your family and friends this Hari Raya with these mouth-watering recipes from Ayam Brand™! From flavorful rendang to delectable Bunga Khanom Chan, recreate these dishes and make your celebrations even more special!