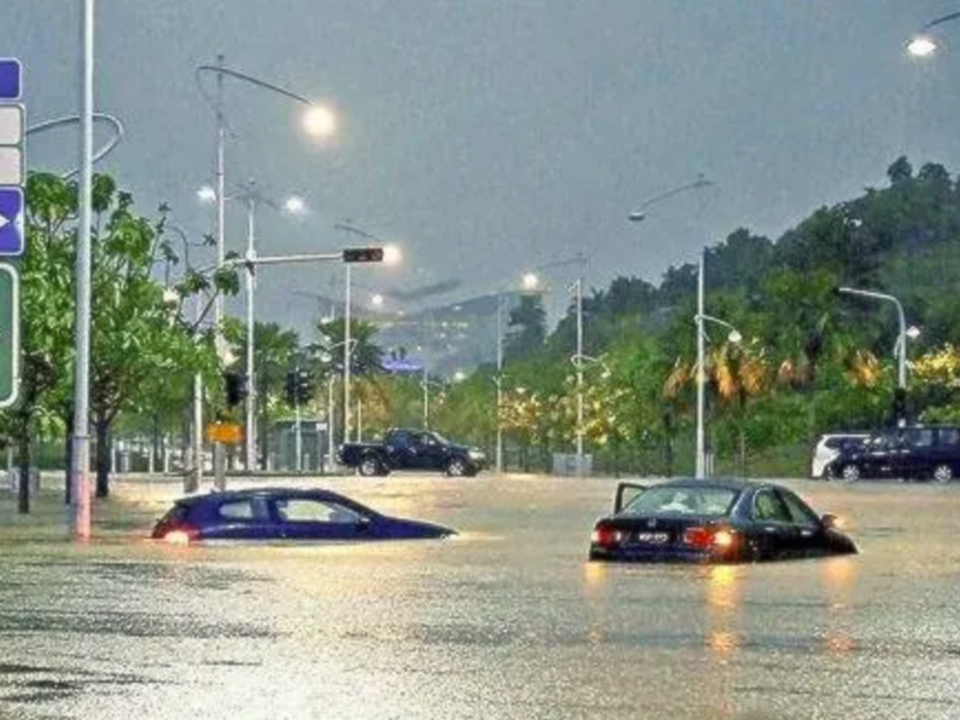 In the event that you are stuck in a flood, the first thing you might want to do is act fast and escape the water. However, when your car is stuck in floodwater, what would you do? Do not panic and here's what you should do when your car gets flooded.
What to do when car is flooded:
Stay calm and remember these 2 important facts.
1. Turn off the car engine
If the water rises to a level that your car can't get through anymore, turn off the engine as soon as possible to avoid damages.
Trying to start the engine of a car in flood is also a BIG NO. In a report by The Star, Malaysian Automotive Association president Datuk Aishah Ahmad said that during and after flash floods, car owners should never attempt to start their vehicles.
Whether your car was flooded while parked or it broke down halfway, leave the engine off as it is.
2. Leave the car
Getting yourself and people around you to safety is your top priority. Leave your car and get to higher ground or a safe zone to prevent being swept away by the current. You can only go back to your car once the flood recedes.
What to do after the flood?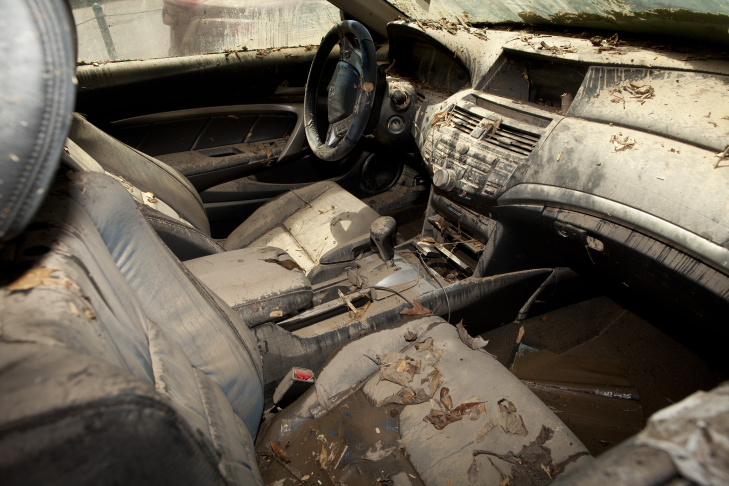 After the storm and flood are over, it is finally time for you to save your car. So, what to do if your engine is flooded with water or what to do with a flooded car?
Do not turn the engine on
First and foremost, you should never turn on the engine immediately as it could cause major damage to your engine control unit (ECU). According to Penang Motor Vehicles Workshop Owners Association member Chan Kok Hoe, car owners could save a lot of money if they don't start the engine of a flooded car.
This is because once the ECU is damaged, the cost to repair it could go over RM30,000 for a Myvi.
Let the car dry
As your car is submerged in the water for some time, drying it is what you should do before you go to the next step. If you don't dry it immediately, moulds will grow and that will be another nightmare for you. Open the doors and windows of your car and let it dry. You can also prepare towels to wipe the car's seats and the floor.
Alternatively, you can send your car to the workshop and let the mechanics drain the engine and transmission.
The cost of cleaning and drying out a submerged car would be around RM2,000 to RM5,000.
Examine the damage
Start by checking the car's oil dipstick and air filter. You should not start the car's engine If both of these have even slight droplets of water on them. Instead, you will have to send it to a mechanic to clear the water and change the fluids.
Also, look at other parts that are also easily damaged and contaminated by water.
Here's a checklist of things you need to check:
Fuel system:
Brake
Clutch
Power steering
Coolant reservoirs
Electric system:
Headlights
Turn signals
Air conditioning
Stereo
Power locks
Windows and seats
Interior lights
Remove debris
Not only the floodwater is not clean, but it also carries a lot of debris in it. Check if there is any debris stuck around the wheels, brake or underbody of your car and remove it.
Send it to a mechanic for a proper check-up
Unless you are familiar with the technical parts of vehicles, it is best to get help from an expert to properly examine your car. An experienced mechanic would fix your car problem and even give detailed explanations and advice accordingly.
The bottom line: Just don't start your engine immediately
No matter what, just don't start your car engine until you checked everything or else you will have to pay more for repairs.
Your life also comes first before your car's. Please take the necessary safety measures during the flood and stay safe.