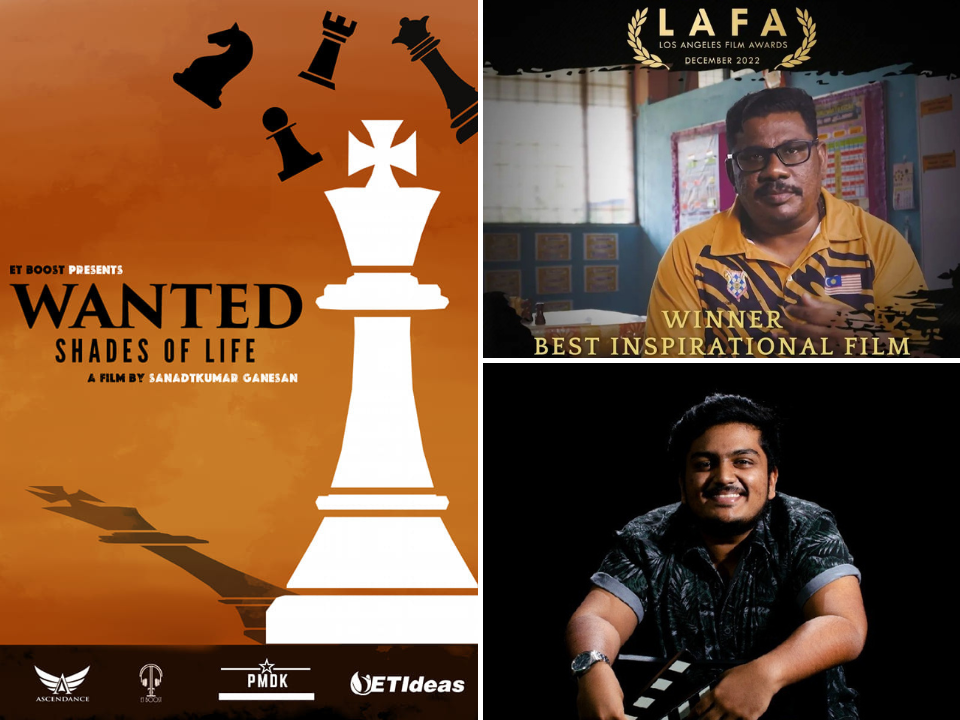 After the success and recognition Malaysians got at international platforms such as Michelle Yeoh and Dato' Siti Nurhaliza, now it's time for a Malaysian filmmaker, Sanadt Kumar Ganesan to bag his deserving recognition. His documentary series Wanted: Shades of Life won the Los Angeles Film Awards (LAFA) for Best Inspirational Film.
Wanted: Shades of Life, Best Inspirational Film Award @ LAFA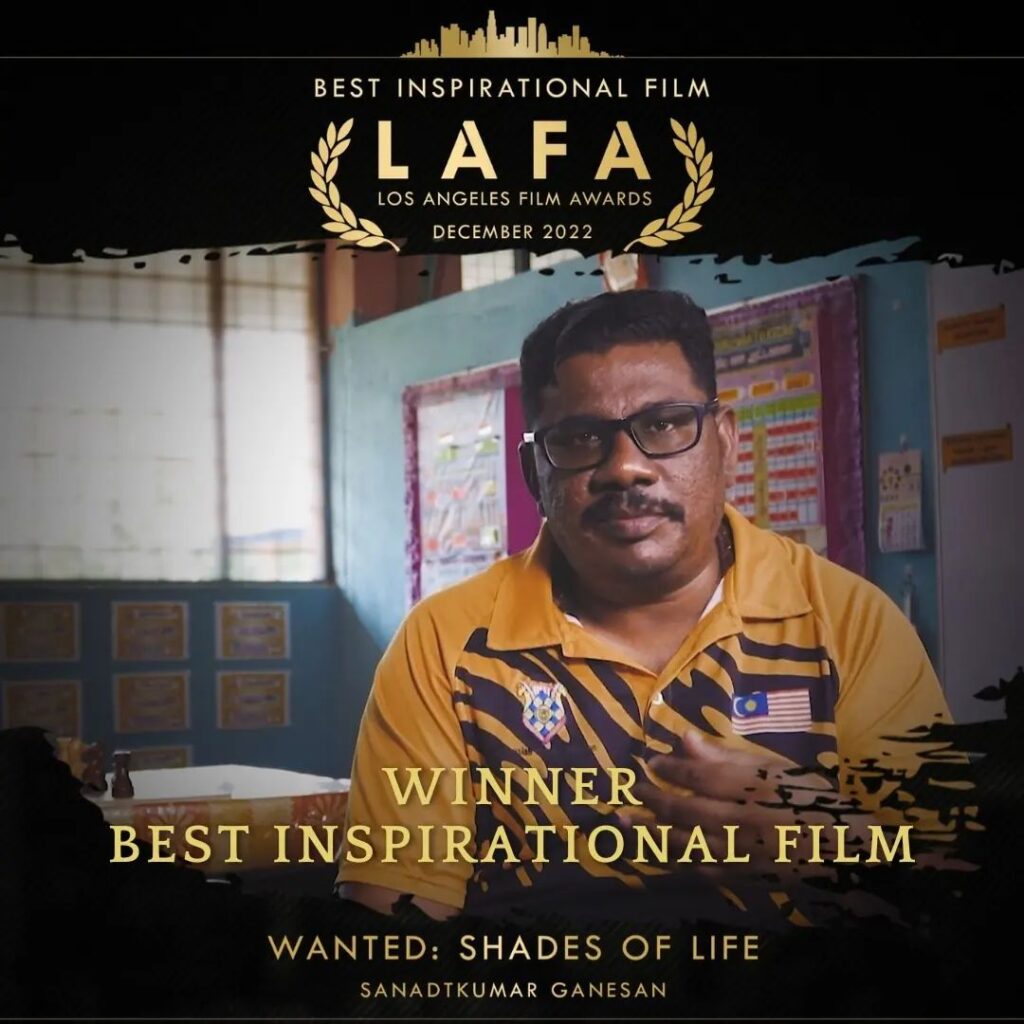 The episode that won the award is the third episode, which tells the story of how Genkeswaran went from being an ex-gangster from an estate in Kuala Langat to becoming a bronze medalist at the 2013 SEA Games for chess.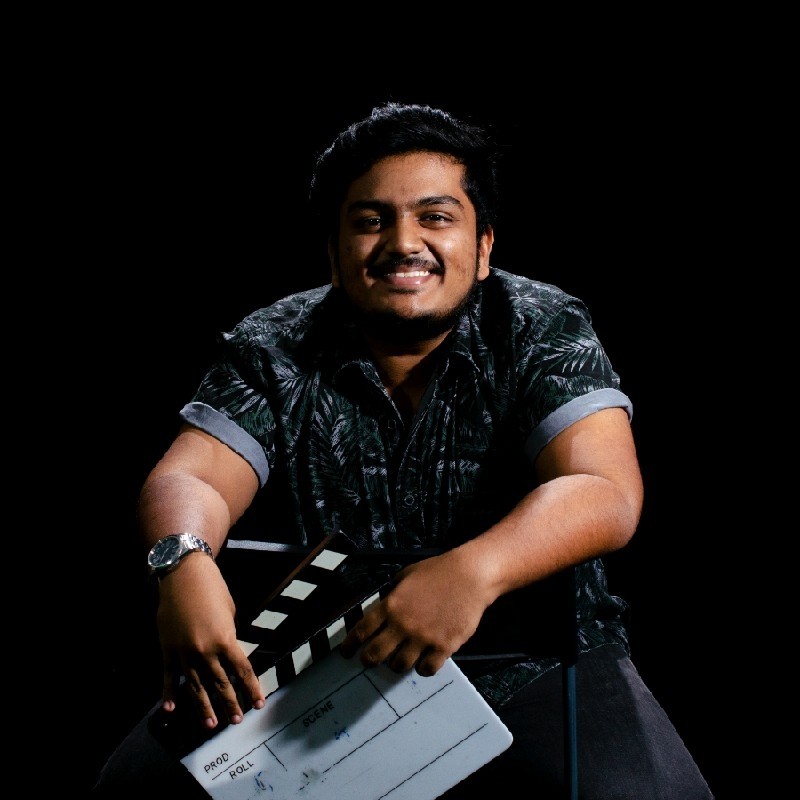 Talking about this win, Sanadt Kumar Ganesan via his Facebook page said:
I'm really happy this film was seen by people halfway across the world and that it got recognised in 4 festivals and is now winning an award. But more than all of that, I'd like to thank Genkeswaran Muniyan for living life the way he is. I always find it hard to live above my shortcomings and to boldly pursue my dreams.

Sanadt Kumar Ganesan, Wanted: Shades of Life Director
Episode 3 ft. Genkeswaran Muniyan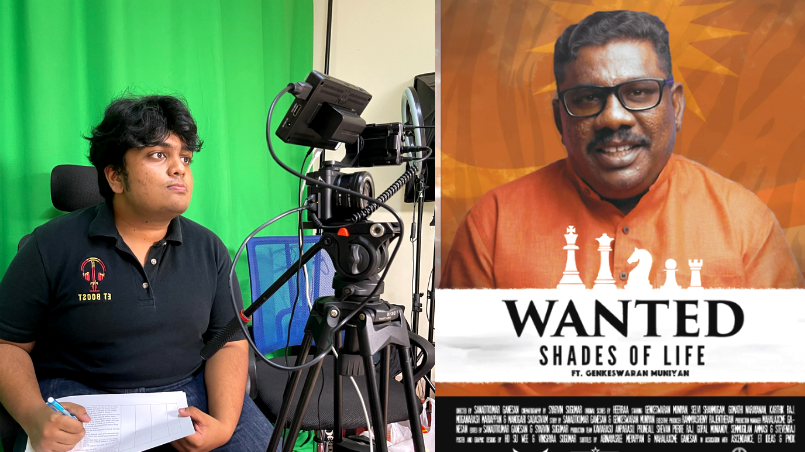 Describing about this particular episode at IMDb, Sanadt Kumar Ganesan mentioned:
Hailing from the Carrey Island estate in Kuala Langat, Genkeswaran had a rough childhood growing up. At a young age, Gen resorted to taking part in illegal motorbike racing and gangsterism.

Things got worse when Gen was arrested for his behavior at his workplace. Spending time behind bars, Gen decided to turn a new leaf. He met the right people who helped him discover and bring out his passion for chess, and through his hard work, Gen became a national hero, winning the Bronze Medal in the 2013 South East Asia Games representing Malaysia. He also coaches many chess players through his chess academy, Chess Master Journey.

Sanadt Kumar Ganesan, the Docuseries' Director
This episode is undeniably inspiring and motivating others to always try their very best in achieving their dreams no matter what comes between. Having a rough childhood may cause a lot in one's life but it can also be a catalyst to work harder and smarter than others. This story is relatable almost to every watcher in many ways.
Currently, this episode will make its Official Documentary Premiere at PJPAC on 26 March, so what are you guys waiting for? You surely do not want to miss this!
To have more insight of this episode, watch the video below:
We at Rise Malaysia want to take this opportunity to congratulate Sanadt Kumar Ganesan and his team for this success and we're looking forward for more!
For more information about this docuseries and to buy its Official Documentary Premiere ticket, kindly visit their official website, Facebook, and Instagram.
(Source: World of Buzz)
More to read on RISE: