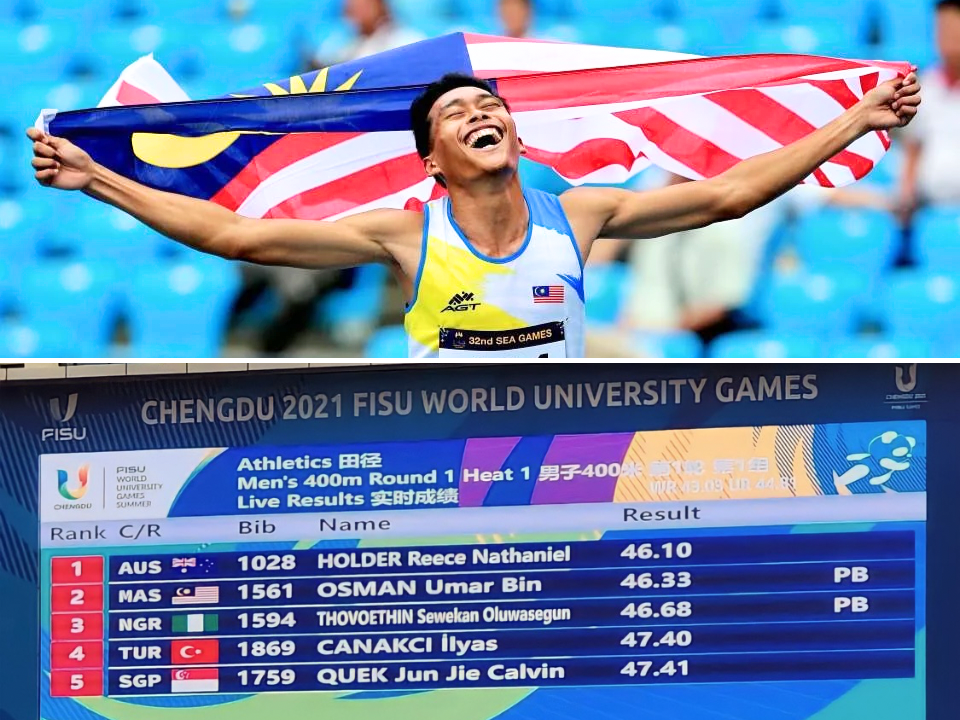 Congratulations to Umar Osman for successfully breaking the national record in Men 400m with his new record, 46.33 in Chengdu, China.
Umar Osman Burns His Past Record
Umar keeps his burning spirit in sports and breaks his national record as the fastest in Southeast Asia with 46.33 seconds, breaking his previous record with 46.34 seconds at the Cambodia SEA Games 2023 in Phnom Penh last May.
0.01 Seconds Faster Than His Last Record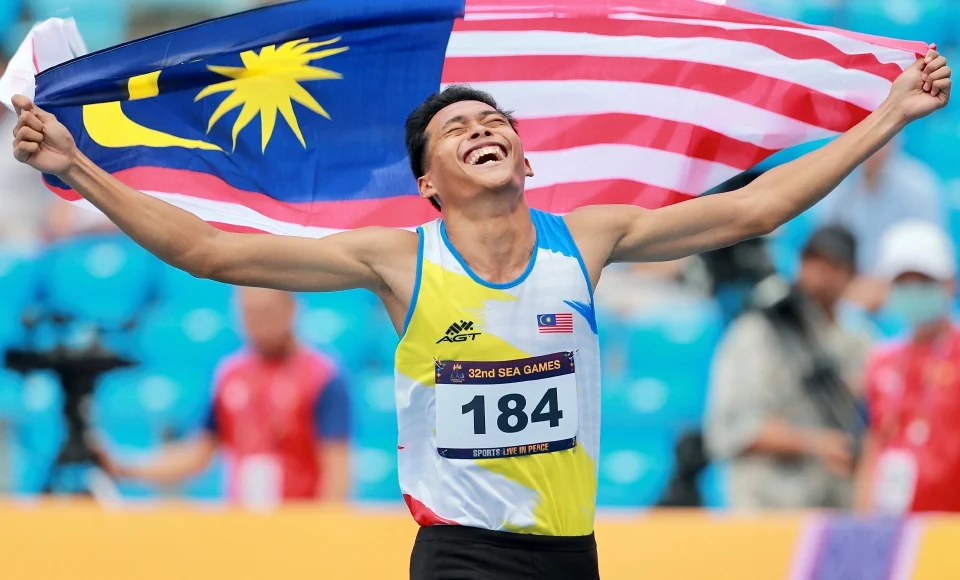 Images via Berita Harian & @sukanipt.official
At the Cambodia SEA Games 2023, Umar Osman won his gold medal in 400m (Men) with 46.34 seconds. Here at the World University Games 2023, he is breaking his national record with a difference of 0.01 seconds, 46.33 seconds.
During his interview with Sinar Harian, Umar Osman expressed his gratitude with the result:
Saya sangat bersyukur dan gembira terutamanya selepas melihat rekod kebangsaan dipecahkan.

Umar Osman, Malaysia's Athlete
His success finally get him second place, right behind Australian athlete, Holder Reece Nathaniel, and a chance to step into the semi-final round.
Umar Osman's Hopes For The Semi-Final
Umar Osman expressed his feelings and hopes for the semi-final round tomorrow. He hopes that he can maintain his record under 46 seconds to make sure he got himself into the final round in Men 400m.
Umar Osman's Success In Sports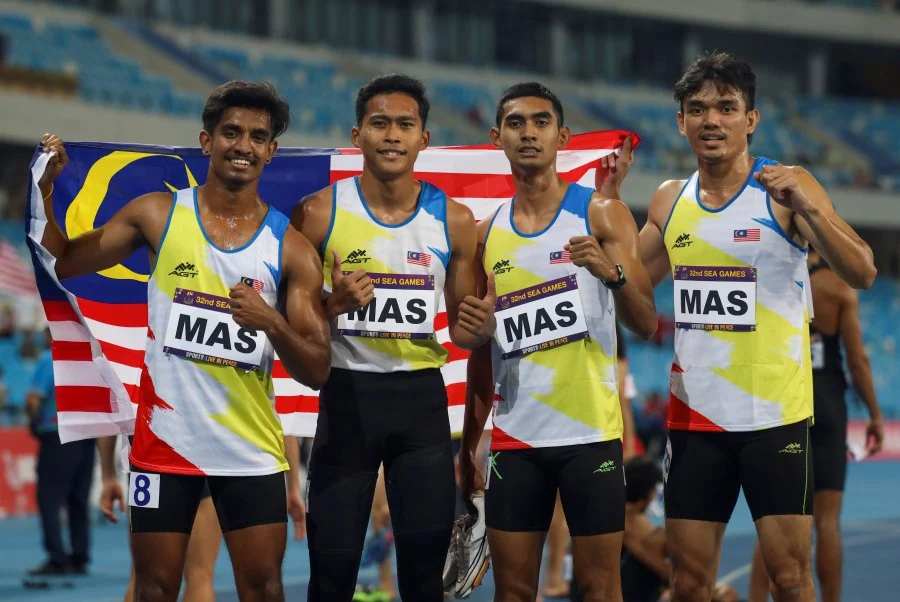 Images via New Straits Times & Majoriti
Umar Osman who was born in Johor has been trained by his former coach, Simon Lau but is now being monitored by Harun Rasheed. He has participated in many sports competitions. Here are some of Umar Osman's competitions:
2023 SEA Games in Cambodia
2023 Asian Athletics Championships in Bangkok, Thailand
SUKMA XX MSN 2022
Along with his participation in the 2023 SEA Games, Umar Osman successfully grabs some medals for his record. Here are some of the records:
Gold for Men's 400m
Bronze for 4x400m with Firdaus Zemi, Ruslem Zikry Putra Roseli & Tharshan Shanmugam
Overall, Umar Osman's record-breaking time is a sign that he is on the right track to becoming one of the best athletes in Malaysia. For now, Umar Osman's goal is to win a medal at the 2024 Olympics, and he will be a force to be reckoned with in the years to come. Let's hope for the best for Umar Usman's future!
Also, read about Tammy Tan who secured the first gold medal for Malaysia at World University Games 2023.