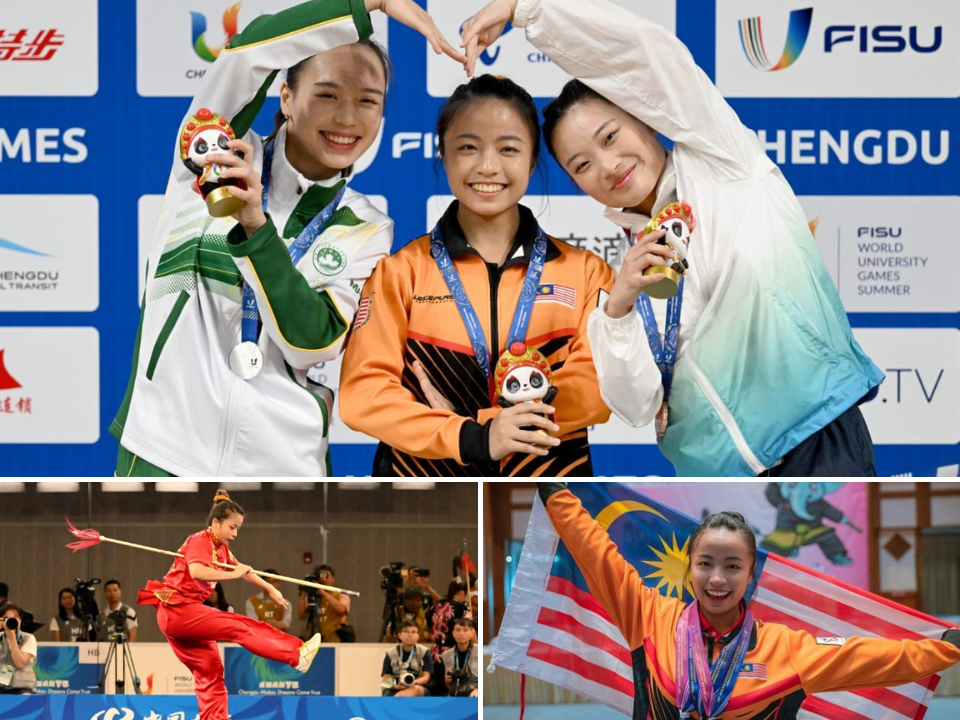 Another history has been made by our Malaysian athlete, Tammy Tan. Malaysia celebrates the country's first-ever gold medal at World University Games 2023.
Tammy Tan's Outstanding Performance @ World University Games 2023
Images via Kosmo Digital & Daily Express Malaysia
Tammy Tan has managed to showcase her excellent skills at World University Games 2023 in Chengdu, China. Recently turned 22, this wushu exponent has weaved her into making history by winning the first gold medal for Malaysia.
With accumulated points of 9.613, Tammy Tan beat the Macau athlete, Weng Ian, who received 9.593 points in the Women's Qiangshu (spear) Competition. Came in third place was a fellow Hong Kong athlete, Lydia Sham with 9.583 points.
Tammy Tan Wins Malaysia's First Gold Medal After 38 Years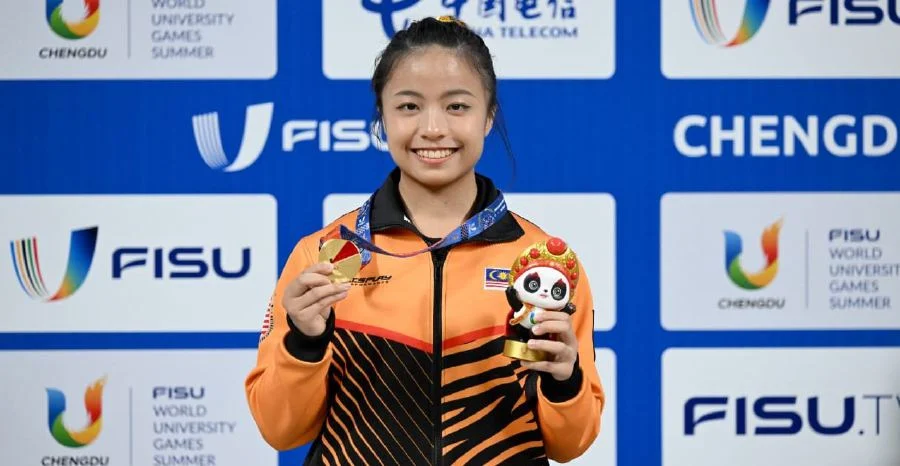 Image via New Straits Times
Tammy Tan's achievements have successfully put an end to Malaysia's 38 years of gold drought. Tammy Tan is the first Malaysian athlete who won a gold medal at World University Games 2023 since 1985.
Also, read about Zeppo Youngsterz making history at the 2023 Body Rock Asia Dance Competition.
The Malaysian Wushu Contingent Has Guaranteed Medals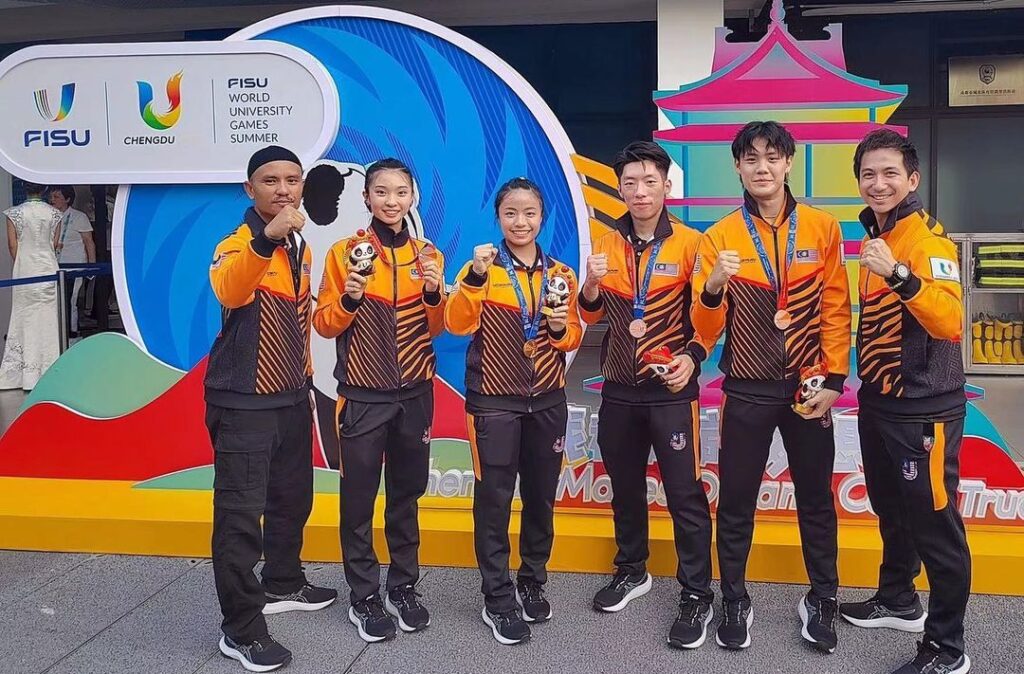 Image via @maswushuteam
As of today, the Malaysian wushu contingent has secured 2 medals to bring home. One of the medals is from Mandy Cebelle Chan through the Women's Tajiquan Game. Meanwhile, Calvin Lee Wai Leong has won another medal from the Men's Nangun.
World University Games 2023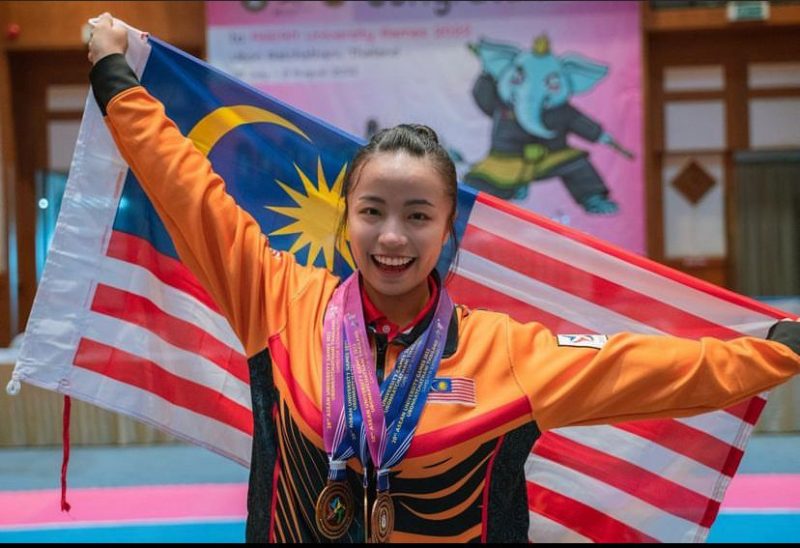 Image via TVS
The World University Games 2023, also known as Universiade is an international sports competition featuring university students from around the globe. These university students compete to prove their athletic power. This year, the World University Games 2023 is held in Chengdu, China from 12th January 2023 to 19th August 2023.
Let's root for our athletes and give them our maximum support be it for the World University Games 2023 or other competitions in the future. Rise Malaysia congratulates Tammy Tan and fellow Malaysian athletes for their outstanding performance at World University Games 2023.