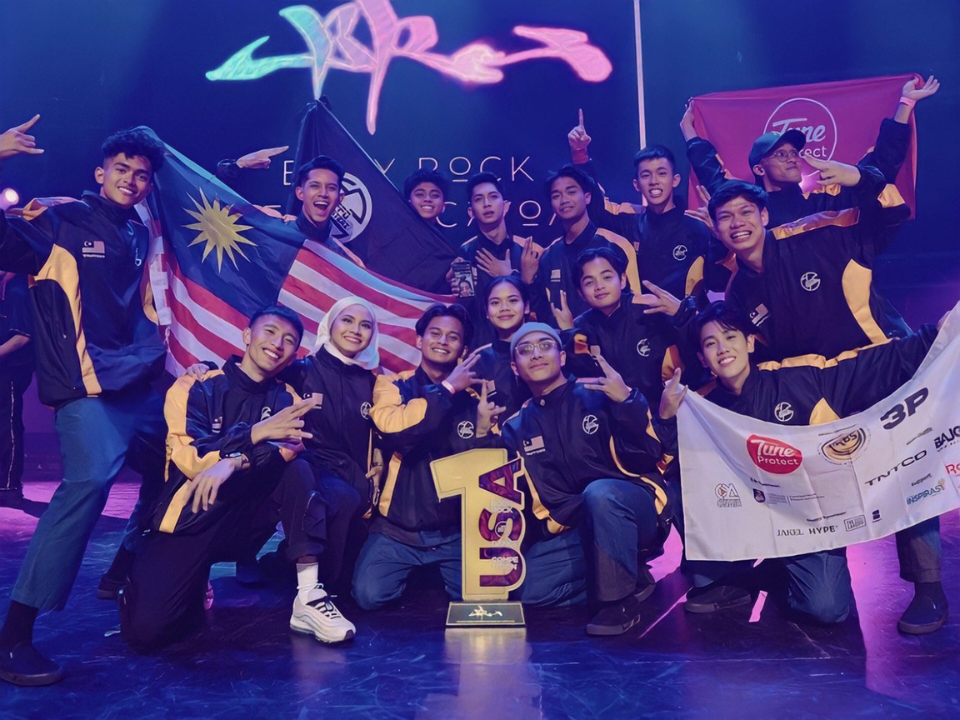 Malaysian dance crew, Zeppo Youngsterz makes history on Saturday, 24th June 2023. They were announced to win the title of champions at the 2023 Body Rock Dance Competition in San Diego, California.
Zeppo Youngsterz Makes History For Malaysia
Zeppo Youngsterz is a dance crew formed in 2011. Their first known to the public after entering the Ceria Superstar in 2013. They have won several dance competitions in Malaysia, such as Road to Asia Dance Competition 2020 and the Malaysian Hip Hop Dance Championship 2022.
Now, they have become the first Malaysian to win the title of champion at the 2023 Body Rock Dance Competition!
Champion For The 2023 Body Rock Dance Competition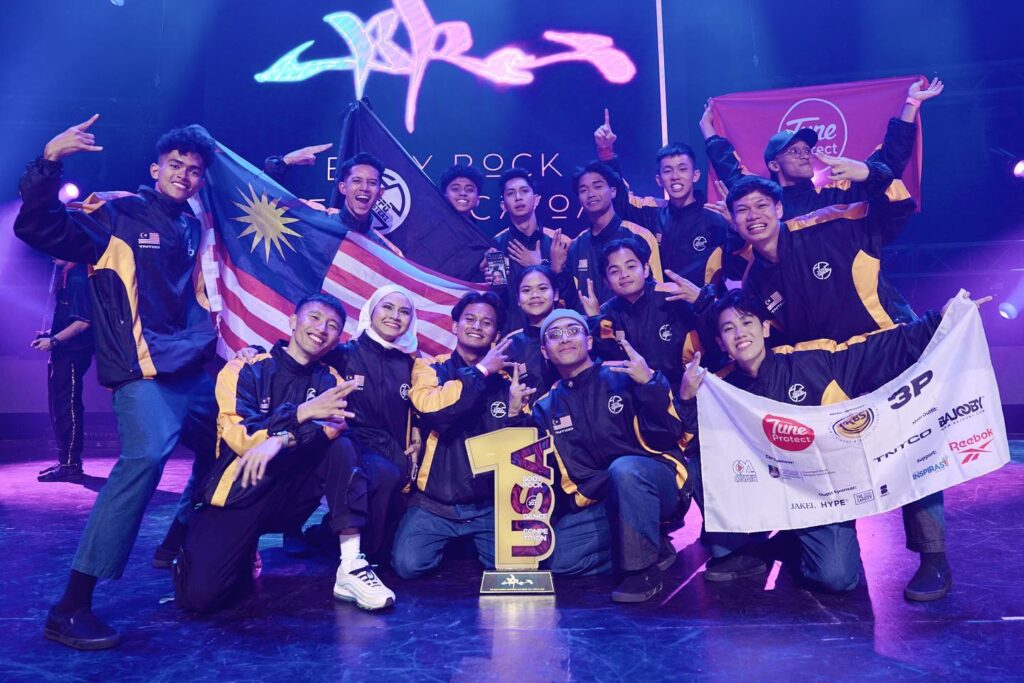 Images via Facebook
With the combination of hip-hop, breakdancing, and martial arts in their winning dance routine, it was a crowd-pleaser performance from start to finish. The judges were all impressed by the crew's dance skills, creativity, ideas, and energy. Zeppo Youngsterz becomes the champion of the 2023 Body Rock Dance Competition with 97.1%.
Body Rock Dance Competition is one of the most prestigious dance competitions in the world. It featured over 100 dance crews from 20 countries. Other competitors in this competition are from the Philippines, Germany, Mexico, Canada, and many more. Zeppo Youngsterz was the first Malaysian dance crew to ever compete in the competition and win the title of champion.
"Congratulations Zeppo Youngsterz!" From Malaysians
After hearing about Zeppo Youngsterz's success through their official TikTok account, many Malaysians expressed their happy and proud feelings. All the comment sections are full of people congratulating them for winning the championship title.
Here are some of the comments on Zeppo Youngsterz's TikTok: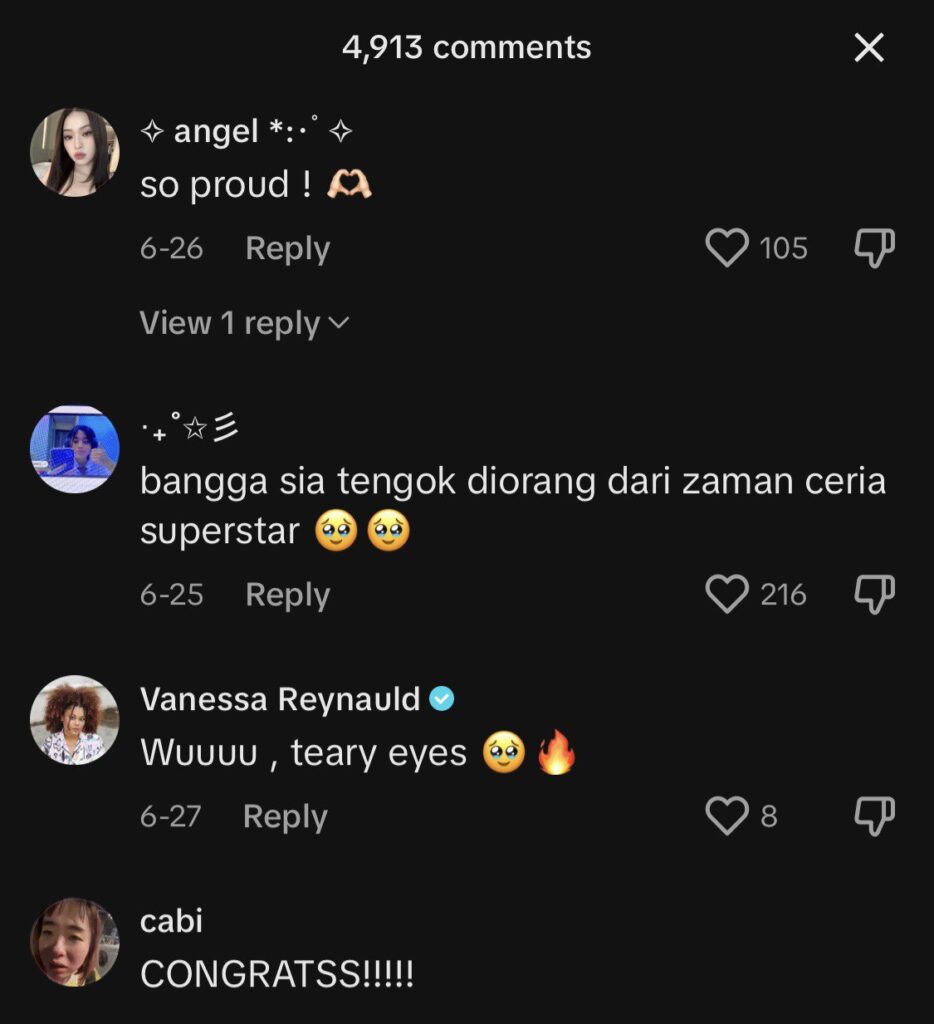 Images via TikTok
Syed Saadiq, a member of Parliament for Muar, Johor also congratulated Zeppo Youngsterz for their success on Twitter:
Zeppo Youngsterz, you have made history for Malaysia. Talent and hard work! Malaysia is now Champion for the Body Rock Competition 2023! Pasukan yang baru-baru ni perlukan bantuan rakyat Malaysia untuk ke San Diego, Pasukan sama yang telah harumkan nama negara di mata dunia. We are incredibly proud of you!

Syed Saddiq, the Member of Parliament for Muar, Johor
Some of the comments on Zeppo Youngsterz's Instagram: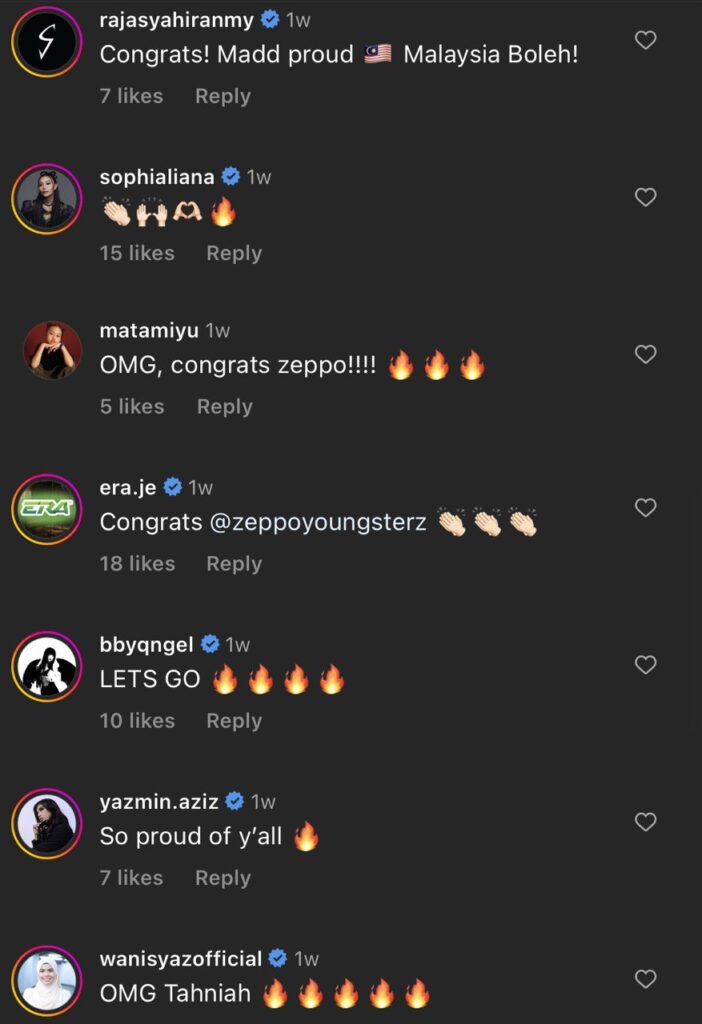 Images via Instagram
We, as Malaysian, should be proud of this kind of success. It also somehow can be an inspiration for all the people out there.
Zeppo Youngsterz's Wins Inspires Other Dance Crews
Along with the congratulatory wishes from Malaysians, Zeppo Youngsterz's victory is a huge accomplishment for Malaysia because it is successful enough to put Malaysia in the world of the dance industry.
Seeing all the hard work and journey going through for Zeppo Youngsterz, this crew has become an inspiration to young people everywhere, including other dance crews from Malaysia to keep flying and creating the best for their future. This success also shows that anything is possible if you set your mind to it.
You can always follow them on Facebook, Instagram, and TikTok for more updates about Zeppo Youngsterz and their upcoming competitions.
Zeppo Youngsterz's Performance During The Final Body Rock Dance Competition
It is nice to see how Zeppo Youngsterz's name is all around social media such as Twitter, Instagram, and TikTok. Have you ever wondered how amazing their performance is? To win the title of champion in such a big competition like Body Rock Dance Competition? It is not an easy thing to do.
Let's watch their amazing performance during the final round in Body Rock Dance Competition:
This performance has brought them to hold their first title of champion in the US. It just shows how much hard work and practice they had done to achieve this kind of synchronization.
As Malaysian, we are proud of your success. Hopefully, Zeppo Youngsterz will continue to create history after history in the dance industry and all around the world. Also, read about Chen Tang Jie and Toh Ee Wei who finally won the title champion of Yonnex Taipei Open 2023 for Malaysia after 19 years.
Congratulations, Zeppo Youngsterz!