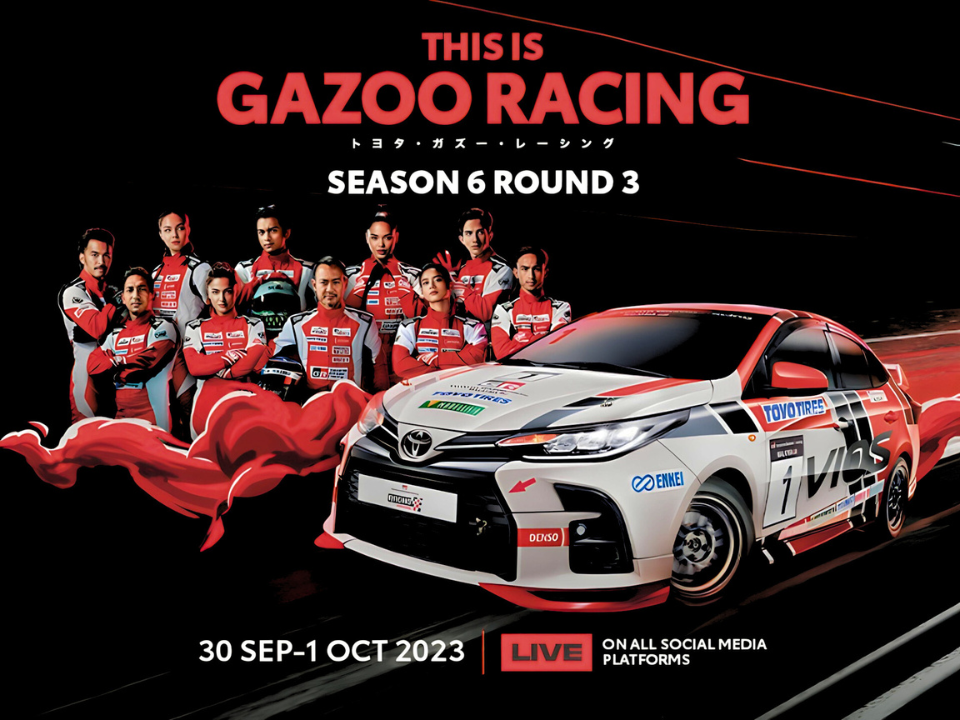 In August 2017, Toyota Gazoo Racing (TGR) made its debut on Malaysian streets, displaying the thrilling Vios Challenge Race. There are a total of 28 races included in this much-awaited urban racing event, which takes place around Peninsular Malaysia.
Now, the finale of Toyota Gazoo Racing Malaysia 2023 Season 6 for Round 3 is making its way to Sepang International Circuit.
TGR Festival @ Sepang International Circuit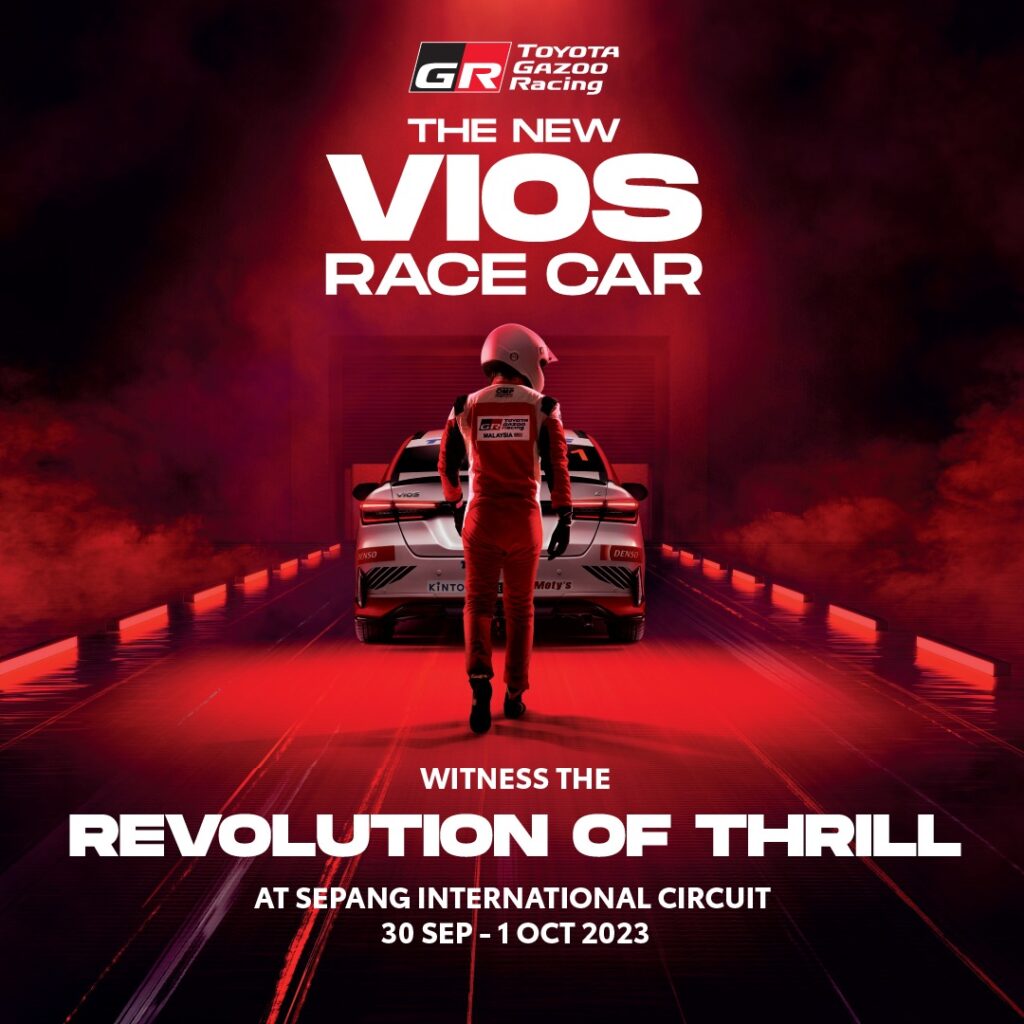 Image via TOYOTA GAZOO Racing Malaysia
The third and final round of Season 6 is open to the public. You hear it right, it is a free entry event for everyone! The event will take place from September 30 to October 1, 2023.
It promises to be an extraordinary and thrilling racing weekend. Motorsports fans can look forward to a wide range of fun events both on and off the racetrack, making it an unforgettable experience.
Debut Time For The New Vios Race Car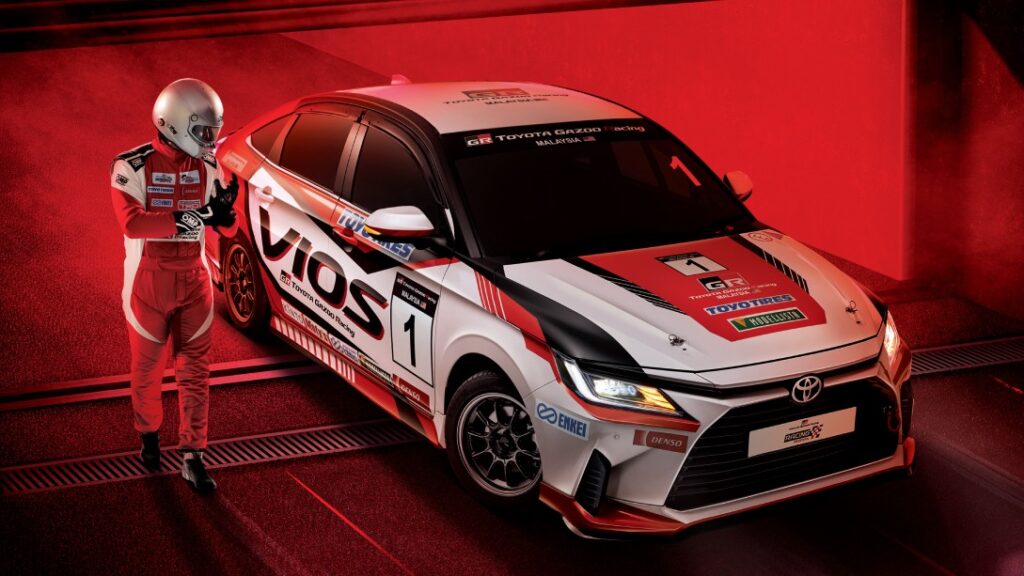 Image via Toyota Gazoo Racing
One of the main events in this festival is the launch of the New Vios Race Car. This Racing Vios from Toyota transforms the world of racing by proving that typically designed cars can deliver an equally thrilling experience via creativity and engineering skills.
This invention extends the boundaries of what is possible and unlocks performance like never before. This car will fully be used in all categories throughout Season 7 of the Vios Challenge Race in 2024, except for the rookie class.
Check out the video of New Vios Race Car below:
Meet Your Favourite Artists As Racers
In the season finale of the TGR Festival, there are Malaysia's top racers, rising stars, rookies, and celebrities who compete for the championship.
Here are some of the celebrities that will take part in this TGR Festival: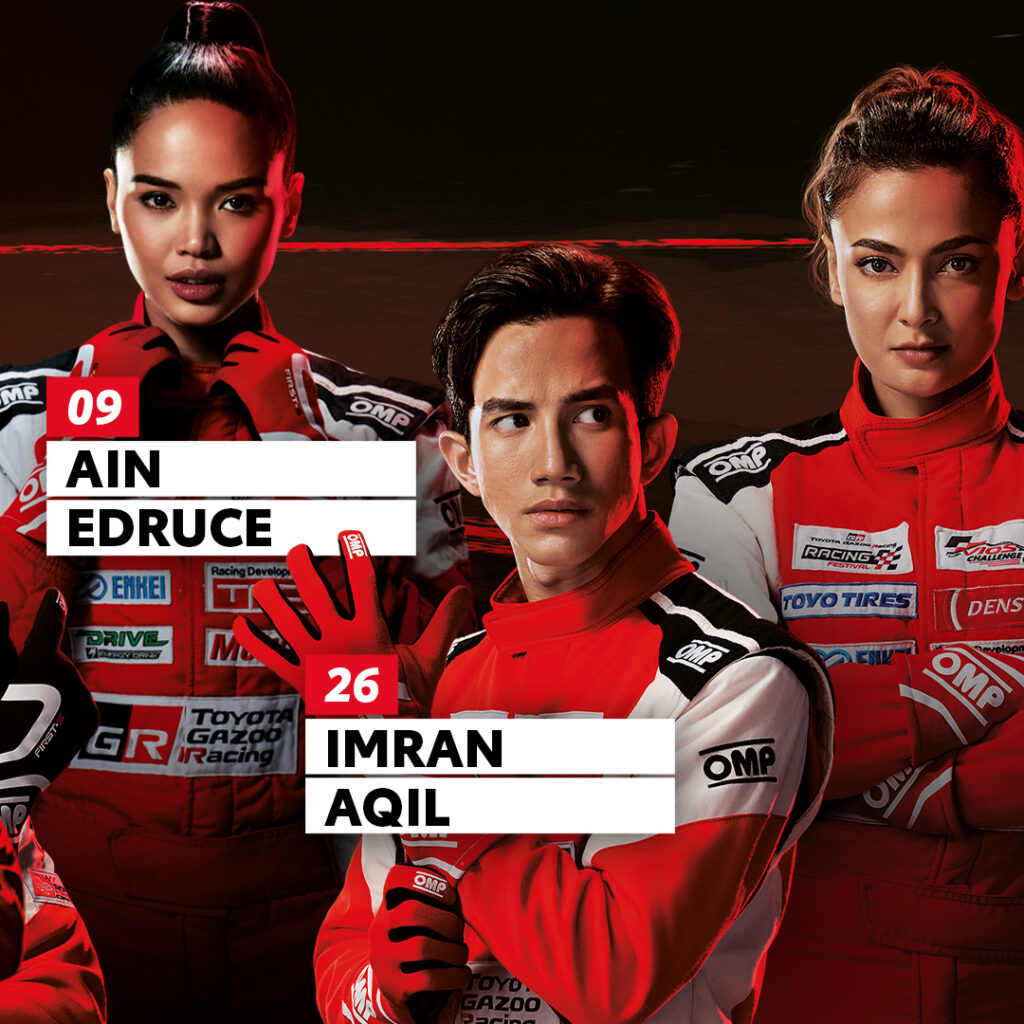 Images via TOYOTA GAZOO Racing Malaysia
The champion of the Sporting Class will take home a prize of RM50,000. Meanwhile, the Super Sporting Class winner will receive RM70,000. The Vios Challenge Race season is one of the most financially rewarding motorsport competitions in the country, with cash prizes reaching over RM500,000. Wondering if there is an entertainment for visitors? We got your back!
Amazing Line-Up For Live Performances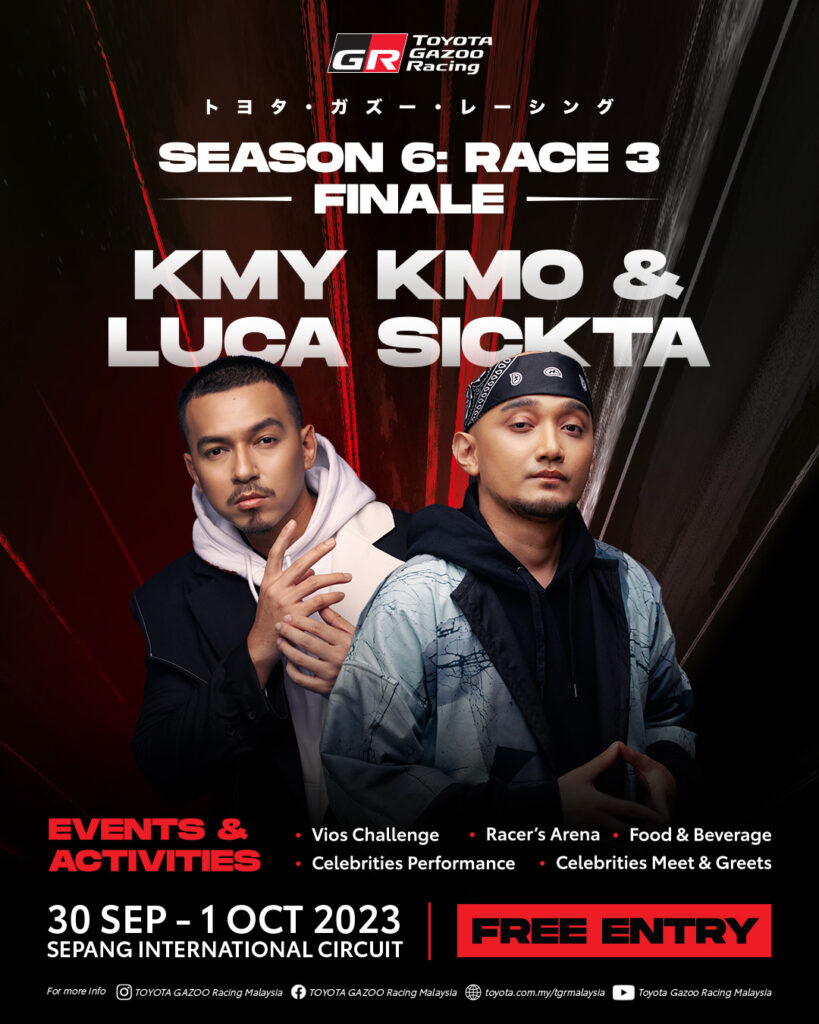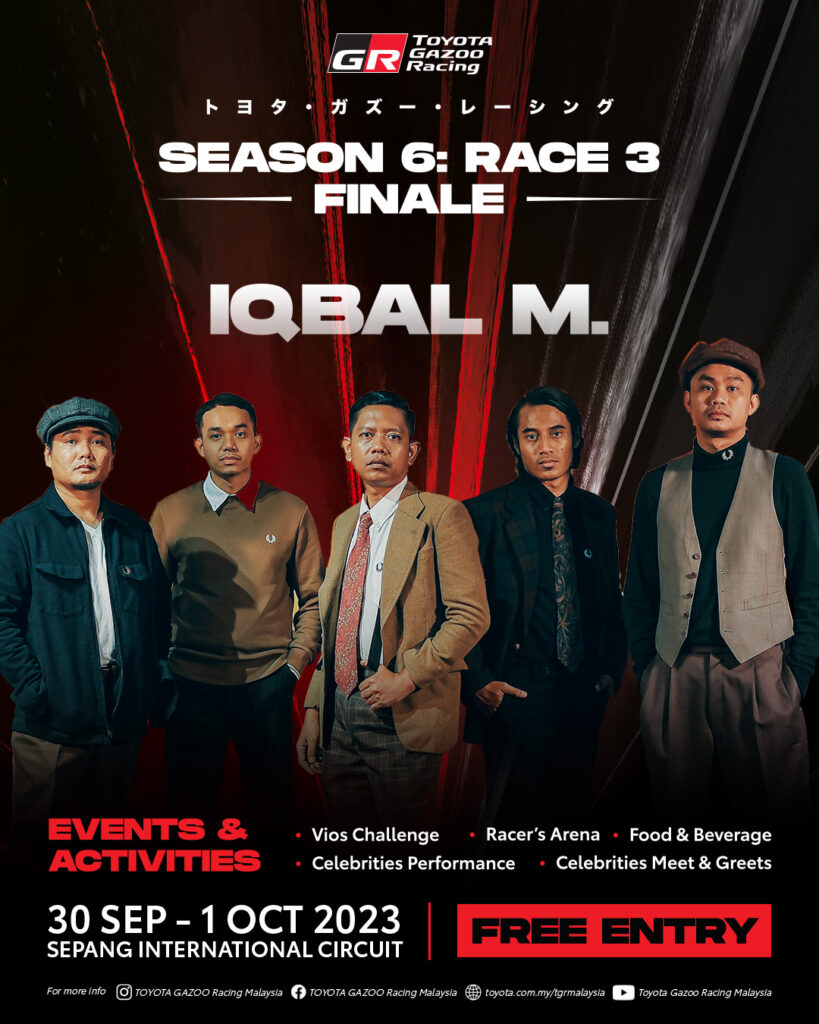 Images via TOYOTA GAZOO Racing Malaysia
Not only do visitors get to watch the thrilling races among all the professional racers, but they also get to enjoy the amazing live performances from famous artists. There are two separate dates and two separate performances to check out!
Day 1
Kmy Kmo, Luca Sickta, & OAG
Day 2
Iqbal M & 16 Baris
(MK, Sonaone, Joe Flizzow, ALYPH, AbangSapau, Killa Driz, Sophia Liana, DJ CZA, Pele, Gard, and Fuego)
Secure Your Tickets Now!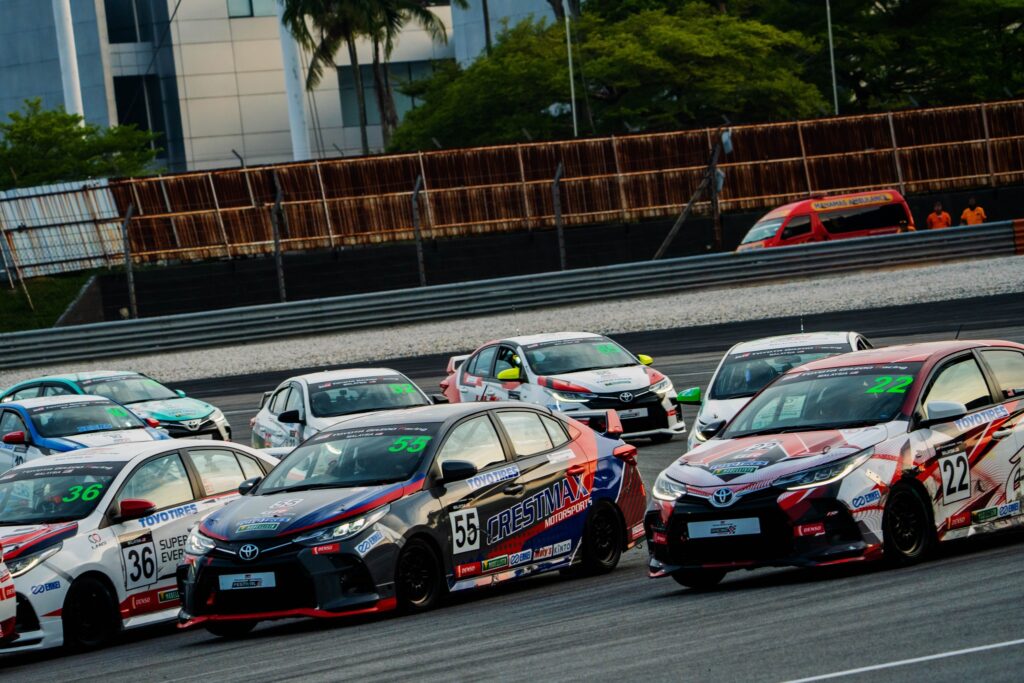 Images via TOYOTA GAZOO Racing Malaysia
Join them at the Toyota Gazoo Racing Festival Malaysia 2023 for a sensational weekend filled with speed and excitement! It's the ultimate racing festival, featuring intense races in addition to a variety of off-track activities. Mark your calendars for this amazing event and secure the tickets here.
Watch as Toyota's Gazoo Racing division changes racing success to show the power of innovation. Don't miss out on the opportunity to take part in the action and enjoy car thrills like never before. See you there!