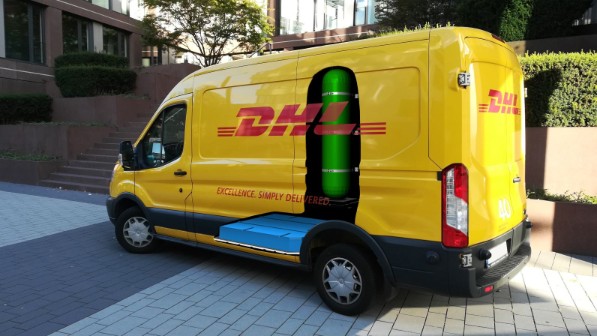 Tenaga Nasional Bhd (TNB) and DHL Express have signed a Memorandum of Understanding (MoU) to lead Malaysia into the transition of low-carbon mobility with electric vehicle (EV) for a greener supply chain development.
According to the press release statement, DHL Express introduces EV to DHL's fleet to make deliveries more environmentally friendly. This will mark DHL's milestone in commitment to zero emissions logistics by 2050.
The collaboration includes zero carbon and cost reduction initiatives. They will implement energy-saving equipment, build energy management systems as well as rooftop solar panels.
DHL is currently assessing the TNB's existing electricity supply chain and identifying opportunities for enhancement. The logistic company will launch the first batch of EV vans at its Kuala Lumpur service centre by early 2022. On the other hand, TNB will take the lead to install EV charging infrastructure at strategic locations.
Meanwhile, TNB President and Chief Executive Officer Datuk Ir. Baharin Din said that this collaboration leverages TNB's collective expertise in energy management, energy audit, and sustainable energy solutions towards a more sustainable future for the nation
The MoU is a part of DHL's measure to enhance its position as EV logistics and is in line with Deutsche Post DHL Group's growing pace to decarbonise the company which will be a EUR7 billion investment over the next ten years.
Moreover, TNB is aiming to increase its renewable energy (RE) capacity by 8300MW by 2025. As of March 2021, it stands at 3,402MW. The company is now strengthening its position in the domain of sustainable energy sources. They are adopting emerging RE technologies of solar, wind, biomass and biogas which accounts for 713.2 MW of generation.