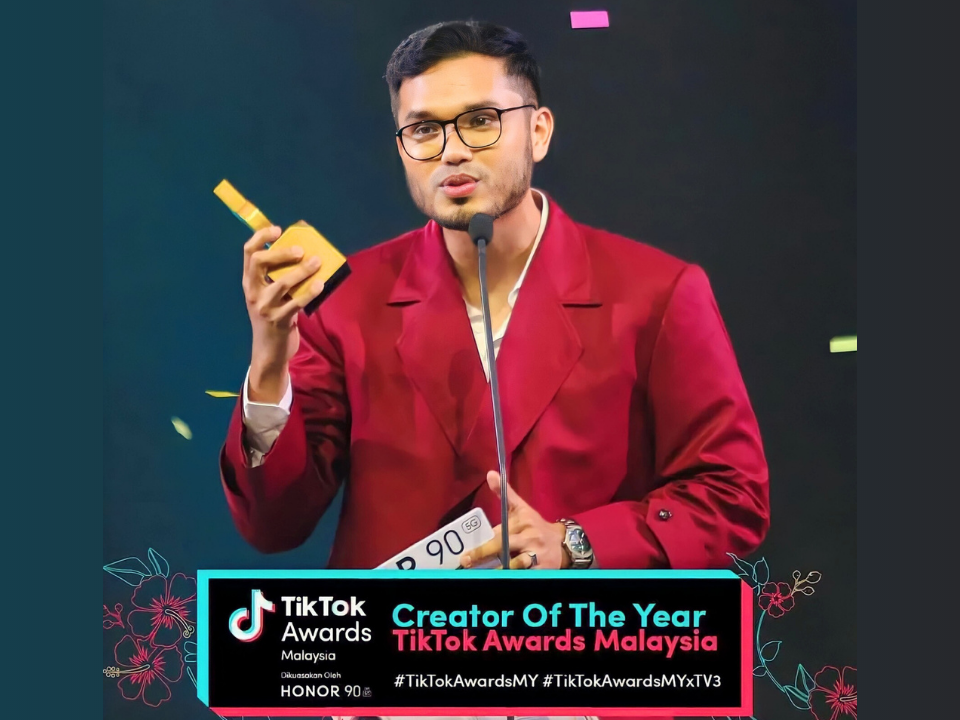 Khairul Amin Kamarulzaman known as Khairul Aming was creating history with his name at the TikTok Awards Malaysia last night after being announced as the Creator of the Year 2023.
Khairul Aming, Creator Of The Year For 2023
Everyone knows who is this amazing guy. Khairul Aming is a Malaysian TikToker who always shares his recipes, business, and daily life on Instagram, Twitter, and TikTok. Known for his '30 Hari, 30 Resipi Ramadhan', Khairul Aming has become a new phenomenal in the content creation industry in Malaysia.
Standing Up With Other Famous TikTokers For This Category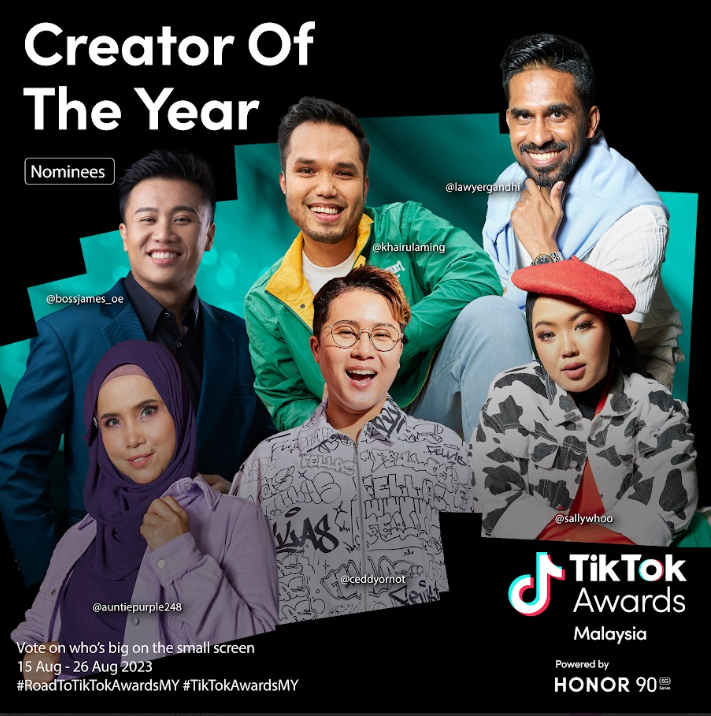 Image via SAYS
All the categories in TikTok Awards Malaysia are based on voting from the people! Along with Khairul Aming, several famous names were nominated such as Ceddy, Sallywho, Auntie Purple, Boss James, and Lawyer Gandhi. They are all famous for sharing all their thoughts and concerns about issues in Malaysia. Some are doing food and makeup reviews, and some are giving free lessons about educational content.
Khairul Aming's Gratitude For His Family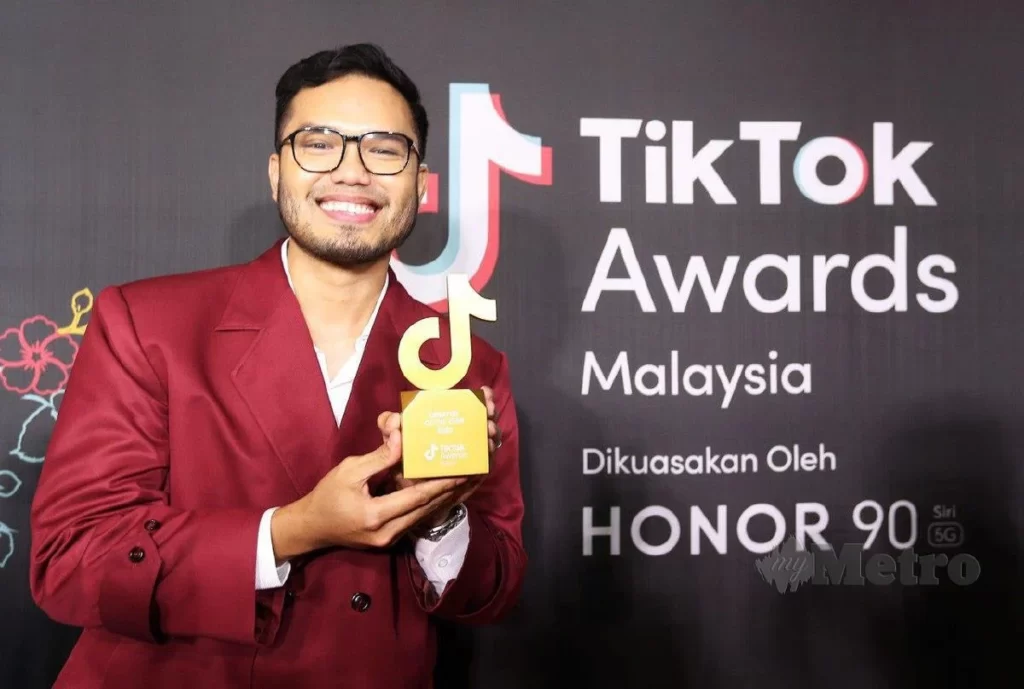 Images via Harian Metro & Scoop
Looking good in his maroon suit, Khairul Aming climbed up the stairs with a wide smile on his face to get his trophy. He began his speech with his one and only trademark, "Hi, What's Up Guys!" making the audience cheered.
In his speech, he expressed his gratitude to his family who are supporting him in his ups and downs journey. He also teared up while talking about his late father who always wanted to see his success.
His Advice For The Young Generation About Education
Watch Khairul Aming's whole speech here:
Khairul Aming took time and added to his speech about how education is very important to all. He advises the young generation to keep studying while developing their hobbies to become content creators.
He expressed his thoughts throughout the speech:
Saya nak ambil kesempatan ini untuk bagi satu ucapan kepada anak-anak muda di luar sana yang nak jadi content creator. Adik-adik yang masih bersekolah, teruskan pembelajaran. Walaupun awak nak jadi content creator, awak kena ingat jadi content creator bukan sekadar untuk viral. Untuk relevan lama dalam industri, awak perlukan banyak pengetahuan, critical thinking, problem-solving, ada adab, ada common sense. Jadi habiskan pembelajaran dan jadilah pelapis content creator yang bagus, yang boleh majukan negara kita Malaysia.

Khairul Aming, TikTok Creator Of The Year 2023
Hearing the speech, there is no easy way to become a content creator. Khairul Aming himself started from the bottom and struggled a lot in his journey before he became the TikTok Creator of the Year 2023. Let's find out more about his journey.
Zero To Hero: Inspiring Story From Khairul Aming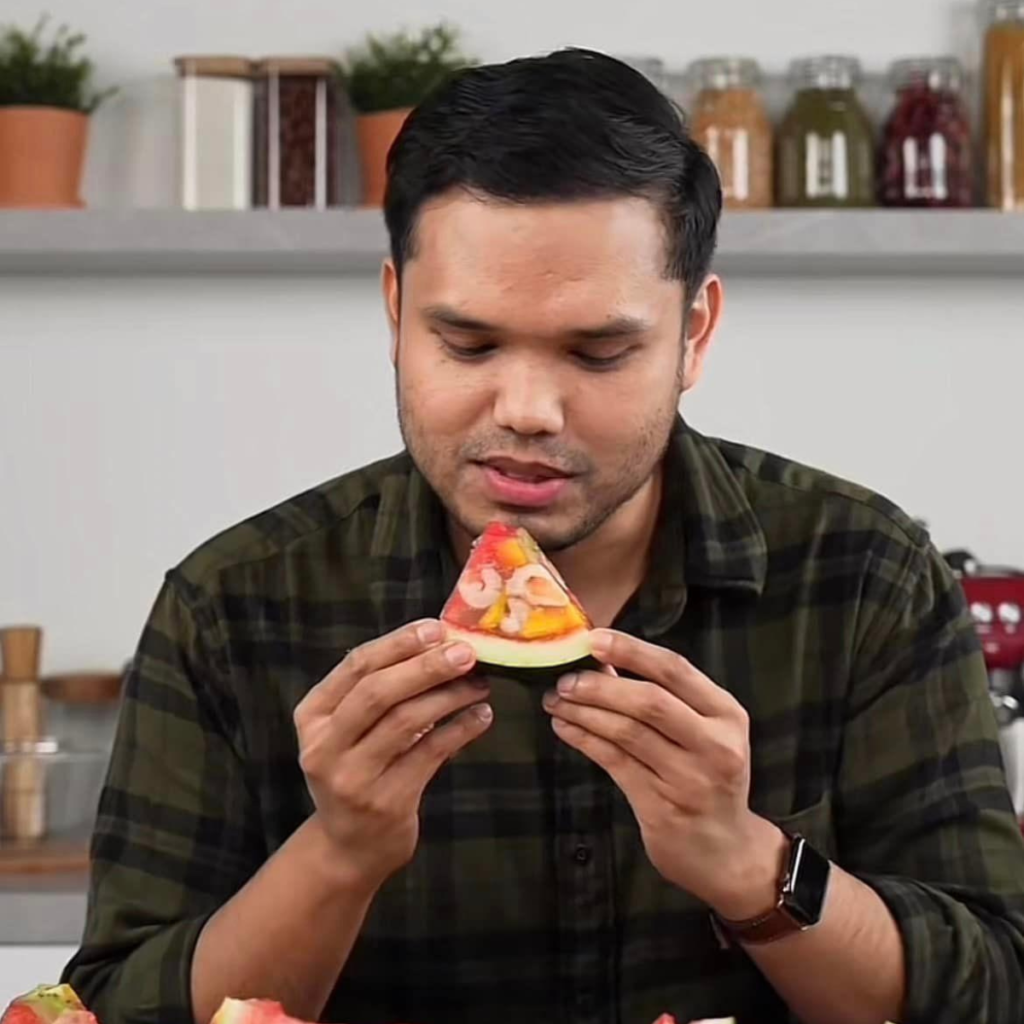 Images via Jom Explore & Khairul Aming
Khairul Aming shared his journey of becoming a content creator in Malaysia through his Instagram, TikTok and Twitter. He first started to become one without any proper props like how he is nowadays. He used to make his recipe videos on the floor and poor green screen.
It took him 8 years to become who he is today. From nobody to somebody. He found inspiration in returning what he had received from both the people and the land of his birthplace, Kelantan, by actively engaging with counterparts in meaningful ways. By opening two factories for his Sambal Nyet, he hopes to increase the job opportunities there.
Watch his journey in becoming a content creator below:
Now, content creation has become his full-time job. His dedication and good manners make people love his content and keep supporting him until now. We hope that many TikTokers in Malaysia will continue to share their knowledge with others.