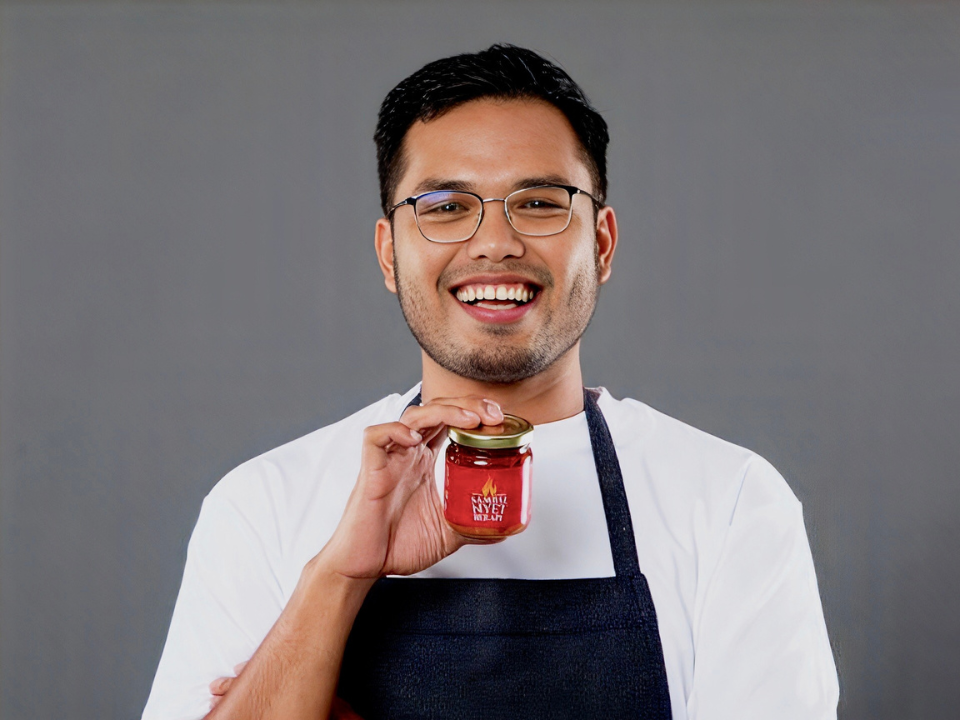 Who doesn't know about Khairul Aming? The famous Malaysian influencer, who also produces a '30 Hari 30 Resipi' series in Instagram and gain a lot of popularity by the people.
Khairul Aming's Response To The Public
Food Content Creator And Business Owner, Khairul Aming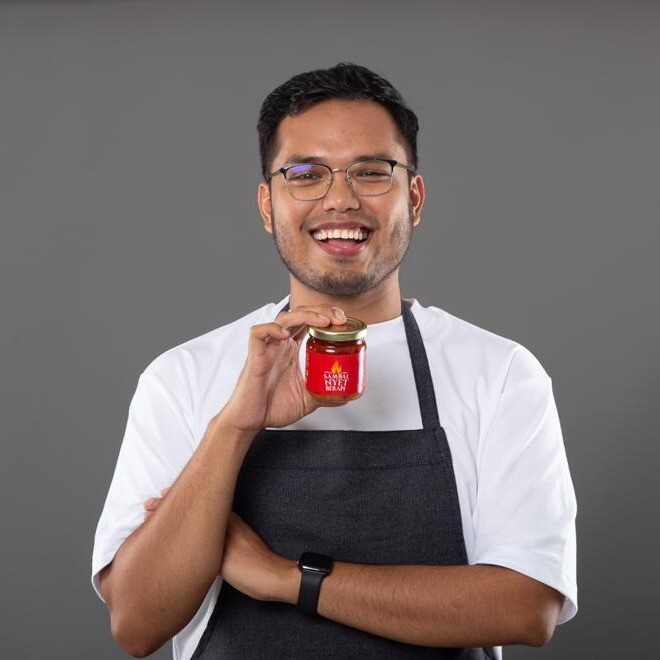 Image via Citizens Journal
Khairul Amin Kamarulzaman, also known as Khairul Aming (31), is a content creator and influencer on many social media platforms, like Instagram, Twitter, and TikTok. He started his journey as a food content creator through YouTube and Instagram in 2018.
He has produced more than 200 cooking videos on his social media platforms. People get attached to his videos and lifestyle because of his fun character and his simple recipes to cook. Even the beginner can cook using his recipes.
In 2020, Khairul Aming came out with his own brand, Sambal Nyet. Until now, all the orders for Sambal Nyet have been getting bigger and bigger because of its good quality and delicious taste. Now, Khairul Aming's name has getting bigger and more known to the public.
Sambal Hijau Bilis By Khairul Aming Got Criticized
On March 31, 2023, Khairul Aming had posted one cooking video on his social media accounts, including Instagram, Twitter, and Tiktok. His cooking video showed the recipe for Sambal Hijau Bilis with Telur Dadar and got a lot of positive comments from people. Many people were excited to try his recipe and liked his video so much.
But there are also some comments on how oily the dish is and the amount of oil that he used while making the sambal. There were also people who supported him and said that was the original way to make the sambal. There was also one tweet from Dr. Rafidah Abdullah in which she mentioned Khairul Aming and voiced her opinion on the dishes.
Here is Dr. Rafidah Abdullah's tweet about Khairul Aming's food:
Greetings Khairul Aming. I hope the future cooking is healthy food. This is a lot of oil. Fried food is not good. Please be more sensitive to the problems of Malaysians. We don't want the health to get worse or the country to collapse.

Dr. Rafidah Abdullah
This was her tweet about Khairul Aming's cooking video. A lot of people were not satisfied by her words and defended Khairul Aming.
Khairul Aming's Response To It
On April 2, 2023, Khairul Aming made a video as a response to the highlighted issue that happened around Twitter. In his video, he addresses the issue and agrees about the amount of oil he used for the dish. He thanked everyone and will improve more on his cooking.
Khairul Aming commented as the Malaysian, saying this is the original recipe for the sambal. If the amount of ingredients in the dishes is not similar to the original, it will never taste the same. Khairul Aming wanted to show that's how the dishes were sold there, in the same way as his cooking style and encouraged everyone to follow whatever they liked.
Here is the video of Khairul Aming's answer towards the oily food issue:
His calming voice and attitude while answering the issues get compliments from other people. People highlighted the way he addresses everyone and how he advises them throughout his video.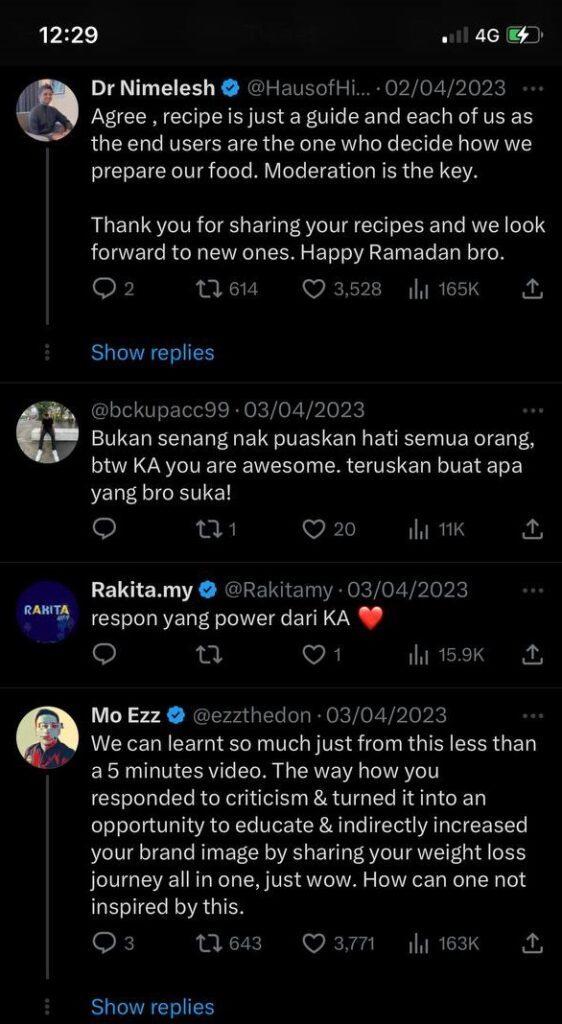 Images via Twitter
Many people liked Khairul Aming's response and how calm he was while answering and giving advice to people. He accepts all the criticism and gives his own opinion regarding the issues. This is a very good way on how to answer the issue, say people in his Twitter and Instagram account's comment section.
People said that Khairul Aming did a good job of protecting his own image and brand because of how calm he is in the video. His good image will bring positive responses for his brand.
People keep complimenting him for how he addresses the eating disorder and shows how to diet properly while still enjoying food. He also shares that he was once obese and regularly shares his routine with his followers. This is how educated people become influencers, they will eventually influence good things towards other people. Here also another young Malaysian influencer who loves by people for you to have a look.