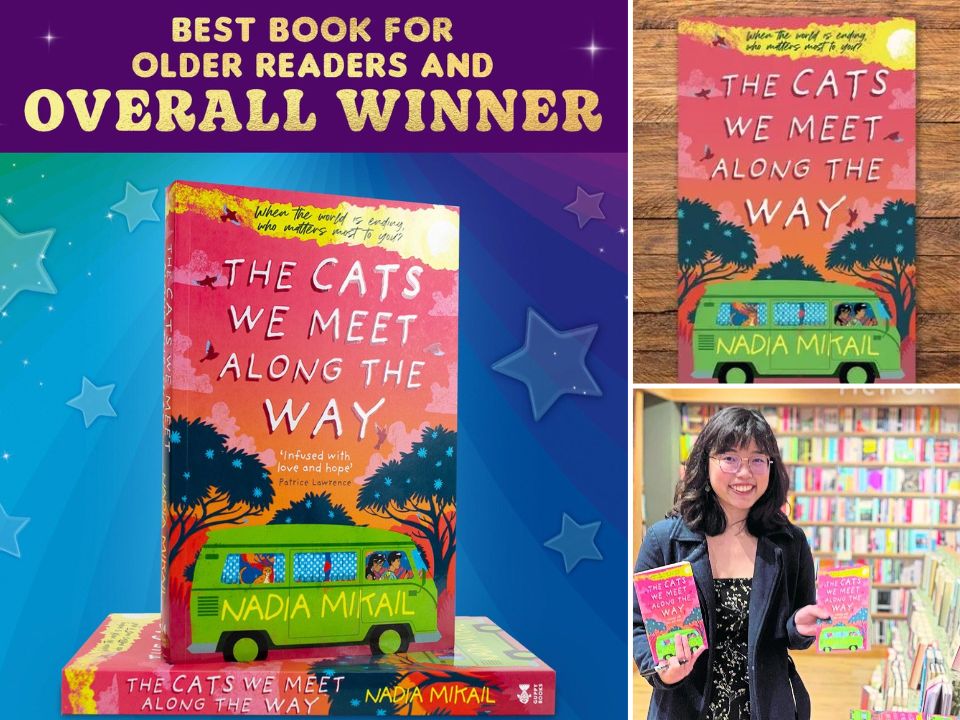 Nadia Mikail has taken the literary world by storm with her debut young adult (YA) novel, "The Cats We Meet Along the Way," which has been named the winner of the highly coveted Waterstones Children's Book Prize 2023.
'The Cats We Meet Along The Way' Wins UK's Waterstones Children's Book Prize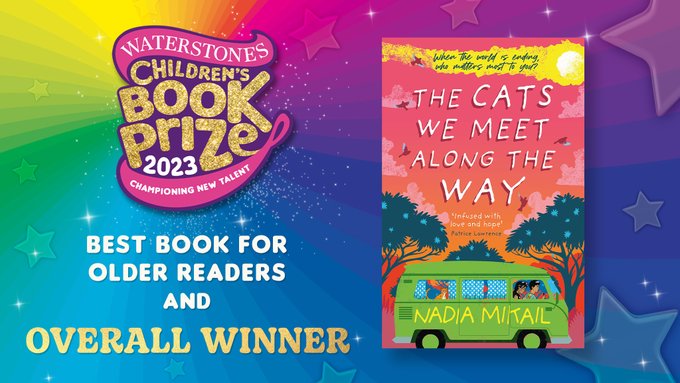 Nadia Mikail's award-winning book, "The Cats We Meet Along the Way," is a captivating tale of a family and their feline friend who set out on a road trip across the west coast of Malaysia during an apocalypse. The novel has been recognized for its outstanding storytelling and has won both the Older Readers category and the prestigious Waterstones Children's Book Prize overall.
Nadia has woven an intricate and emotional narrative that touches on themes of family, resilience, and survival. The novel's lovable stray cat has become a fan favorite, providing moments of levity in an otherwise bleak landscape. Through her writing, Nadia has demonstrated a remarkable talent for creating complex characters and a vividly realised setting that captures the essence of Malaysia.
On top of receiving accolades from the esteemed British book retail industry for her debut young adult novel, "The Cats We Meet Along the Way," Nadia Mikail was also presented with a prize of £5,000. The amount, which is approximately RM27, 200, is a testament to Nadia Mikail's incredible talent as a writer and serves as a much-deserved reward for her dedication and hard work.
Pandemic-Inspired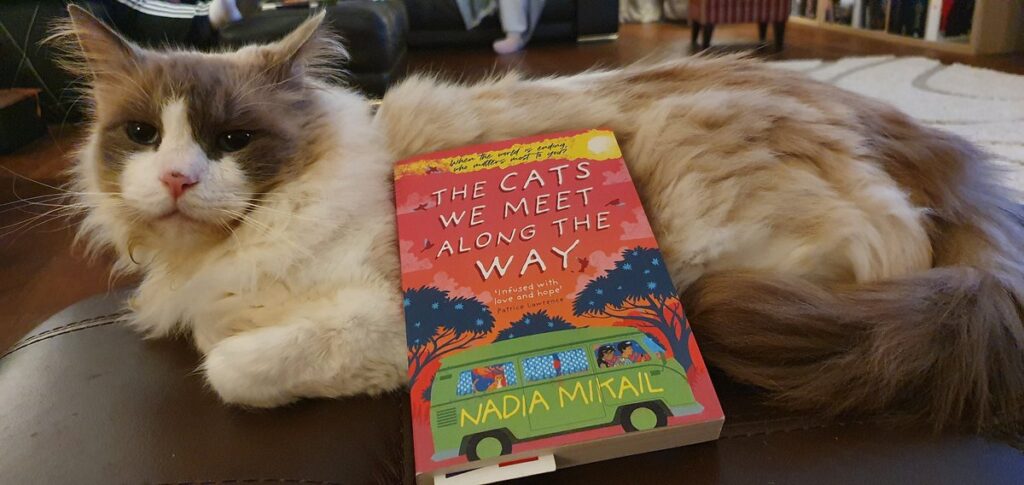 "The Cats We Meet Along The Way" marks Nadia Mikail's impressive debut in mainstream publishing. The novel was inspired by the uncertainties brought on by the pandemic and the emotional toll of being separated from her family. Through her writing, Mikail captures the raw emotions and complexities of navigating life during challenging times, which has resonated with readers of all ages.
Award-Winning Book Filled with Memories and Emotions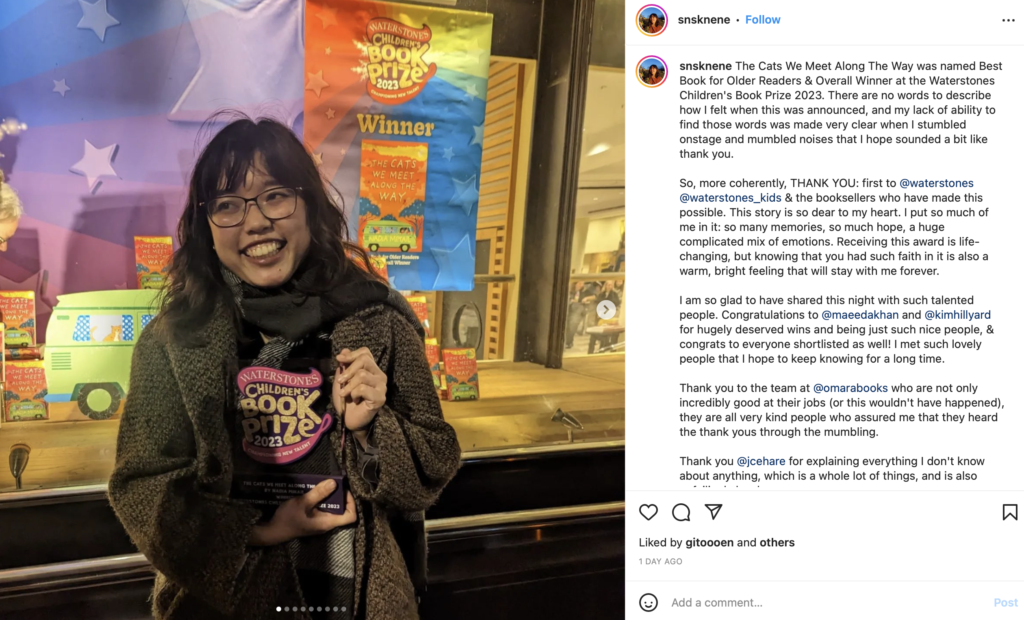 Nadia, on her Instagram post said:
This story is so dear to my heart. I put so much of me in it: so many memories, so much hope, a huge complicated mix of emotions. Receiving this award is life-changing, but knowing that you had such faith in it is also a warm, bright feeling that will stay with me forever.

Nadia Mikail, Malaysian writer
Apocalyptic Novel Defies Expectations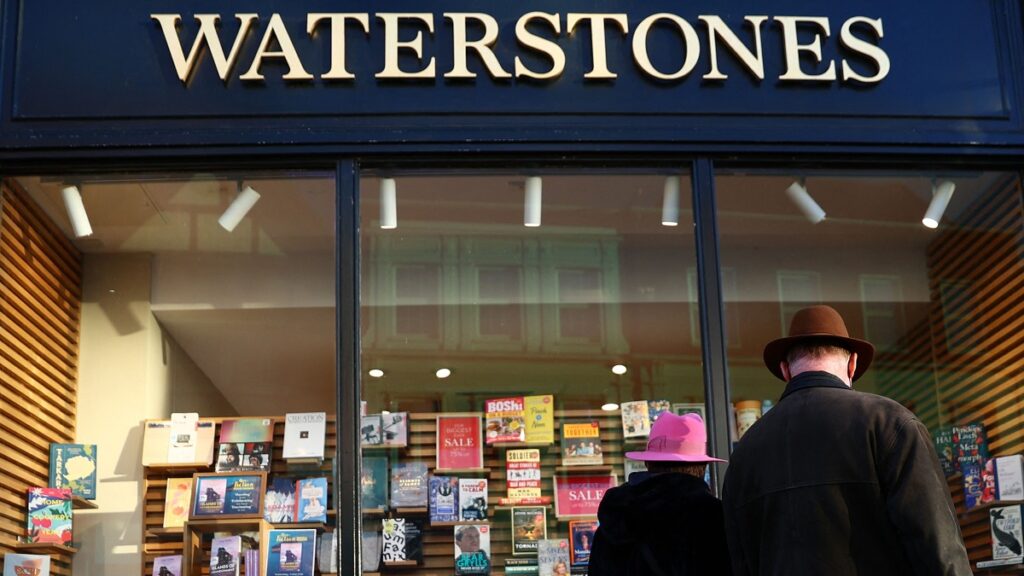 Waterstones, a renowned British book retailer on Nadia Mikail's Debut Novel:
Apocalyptic novels are not generally renowned for their heartwarming qualities but it is a measure of the originality and compassion at the heart of (Nadia) Mikail's luminous debut that The Cats We Meet Along The Way elegantly subverts expectations at every turn. With the end of the world imminent, Aisha and her richly drawn family and friends undertake one final road trip across Malaysia to reconnect with June, the sister she hasn't seen for two years. Tender, moving and brimming with hope and positivity, (this novel) is a beautiful tribute to working out what truly matters when life as you know it threatens to vanish forever.

Waterstones Bookstore
Phenomenal Debut for Older Readers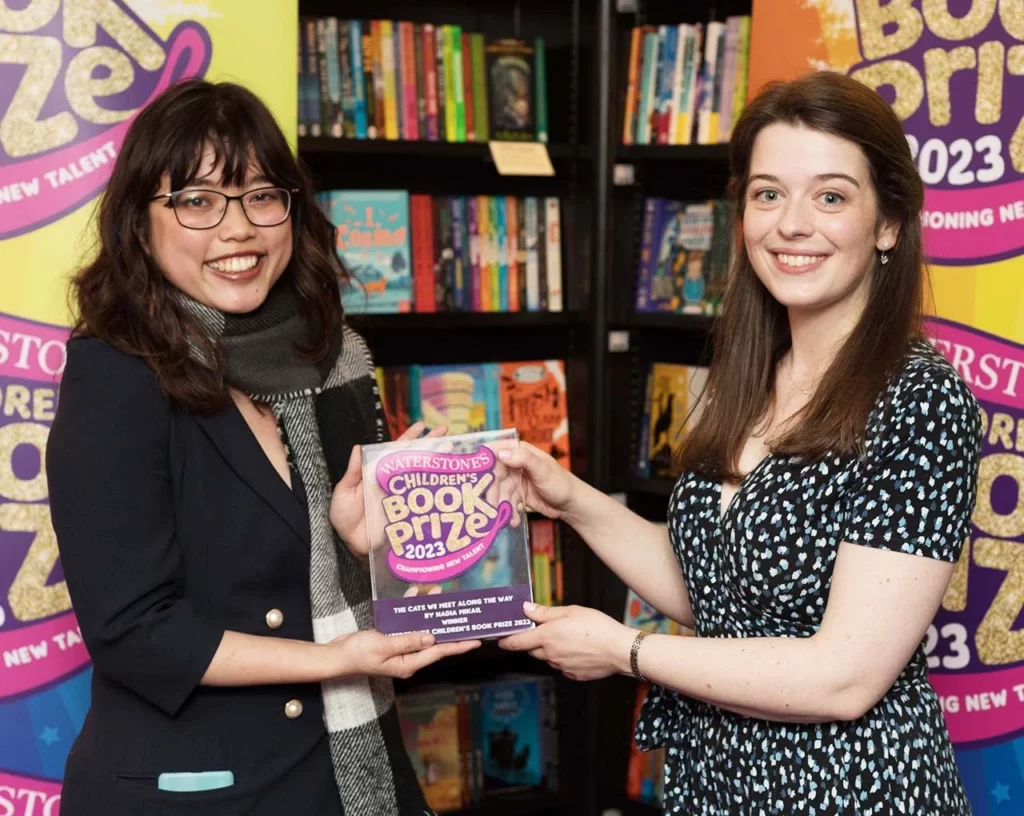 In her recent review, Florentyna Martin, who holds the esteemed position of Head of Children's at Waterstones, one of the UK's largest book retailers, has highly praised Nadia's debut novel. Martin describes the book as "phenomenal," which is an exceptional compliment, considering her vast experience in the industry.
Martin's review further notes that the book's prose is exceptionally well-crafted, with a sparkling quality that is especially appealing to older readers.
Martin said:
Booksellers were overwhelmed by the tenderness woven through each chapter; the moments of silence between the characters are as truthful and evocative as their conversations. Nadia has ultimately crafted a novel of hope, set against an eventful road trip, that encourages us to share stories and dreams.

Florentyna Martin, Waterstones Head of Children's
Previous Accolade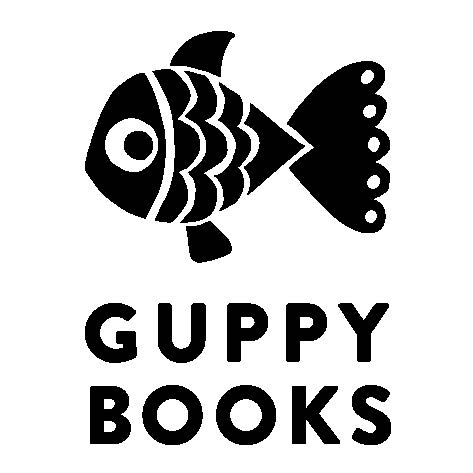 Guppy Books, an independent children's publisher based in the UK, organized a Young Adult competition in 2020 to invite submissions for unpublished manuscripts. The competition received an overwhelming response, with over 400 entries from aspiring writers. The Cats We Meet Along The Way emerged as the winner of the inaugural competition, solidifying its place as a promising young adult novel in the publishing industry.
Guppy Books made a statement:
We are completely over the moon that Nadia's The Cats We Meet Along the Way not only won the Older Readers Prize but was also the overall winner! Truly a dream come true. We were so lucky to come across this extraordinary novel in the summer of 2020, winner of our inaugural Open Submissions Competition, and so very very proud to be Nadia's publisher.

Guppy Books
(Source: The Star)