TEVO Creations Sdn Bhd has been awarded the Top 10 Achiever in the Top100 Fast Moving Companies in Malaysia for Small Medium Enterprises category at the SME100 Awards 2022.
SME100 Awards 2022
Held in conjunction with the SAMENTA 35th Anniversary celebrations this year, the SME100 Awards has taken place since 2009 to recognise SMEs based on a basket of quantitative and qualitative criteria. It has a focus on growth (turnover, profit and market share) and resilience (best practices, sustainability and vision) of SMEs.
Marketing Director of TEVO creations, Lim Wooi Theng shared that this achievement is an important milestone for the team and the company. He dedicated this award to all the TEVO members who worked hard throughout the pandemic.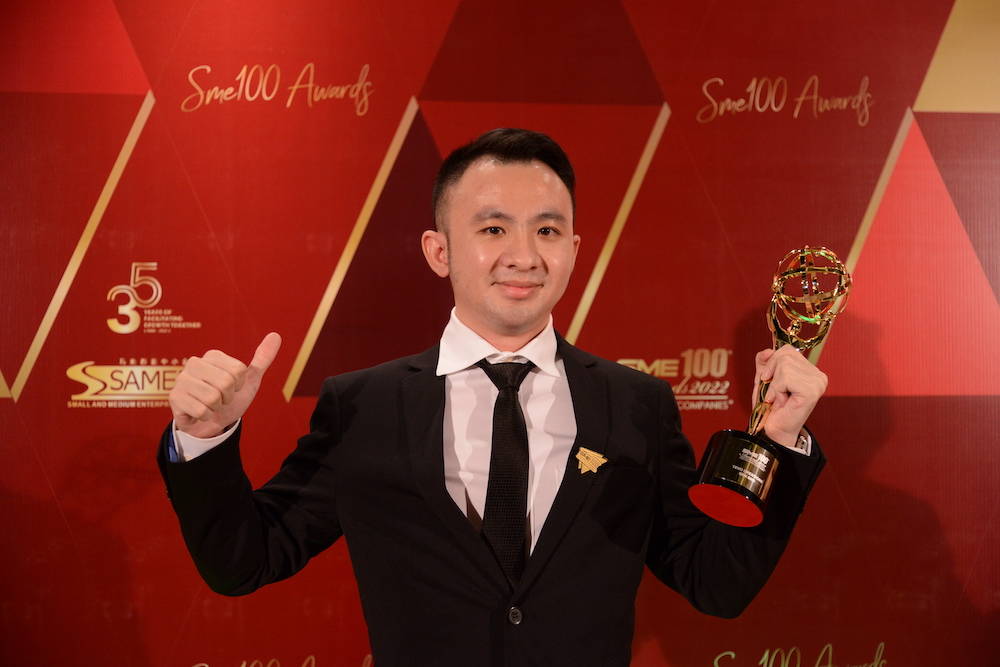 It feels like every hardship, every failures, every heartaches and every tears shed paid off. This award belongs to all TEVO members within the company, especially during the pandemic, it has been a roller-coaster ride. None of these would have been possible without the effort, hard work and support from everyone.

Marketing Director of TEVO Creations, Lim Wooi Theng
Lim also expressed the company's gratitude towards its supportive customers since its inception into the market.
We would like to thank and shoutout to our first batch of customers who supported and believed in TEVO products when we were still new in the market back then in 2015.
TEVO Creations innovates with nanotechnology
TEVO Creations has been providing integrated technology solutions worldwide, associating with high quality and innovative products. As one of the most competitive suppliers of nanotechnology material over the regions, TEVO Creations mainly produce and commercialize new raw material (high-performance nanoparticles) for multispectral applications as well as other ready-to-use products for end consumers.
It is now the only automotive coating manufacturer in Malaysia providing a complete product line-up to cover car interior and exterior with quality on par with international brands. Today, TEVO Creations exports to more than 30 countries in the world.
Evolving from chemical raw material supplier throughout the region, TEVO Creations also produces hygiene and personal care products via its brand, BerryC to provide consumer hygienic protection. It is a fast-growing brand with over 300 physical resellers of the brand in Malaysia today. All BerryC products are compliant with the Good Manufacturing Practice (GMP).
Moreover, the company is also tapping into the building industry with its Noli-Q Series by producing nanotechnology-based solutions that provide building protection.
Striving for the better
Lim shared that following the SME100 Awards achievement, the company will not stop grinding, instead, they will keep improving and innovating to grow better. TEVO Creations is on a mission to become the No.1 Nanotech coating manufacturer in South East Asia, bringing the brand to be known internationally while making Malaysia proud.