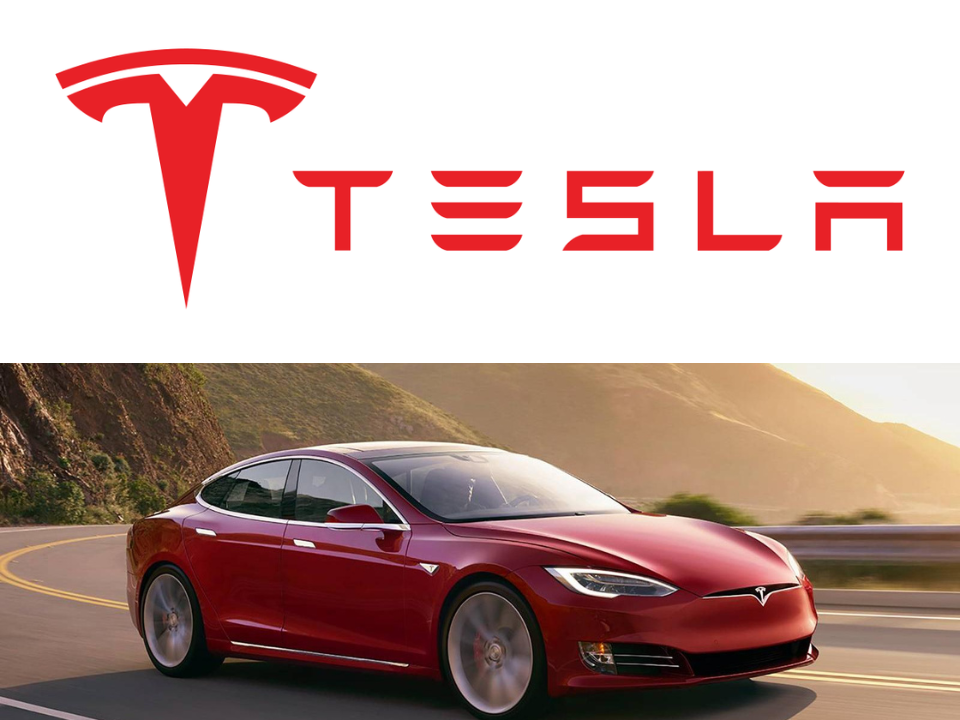 Tesla is offically coming to Malaysia with its electric vehicles in tow. The Malaysia Battery Electric Vehicle (BEV) Global Leaders initiative has received its first application from the US electric car manufacturer.
Tesla To Be Purchased In Malaysia Soon
Green Light For Tesla Cars In Malaysia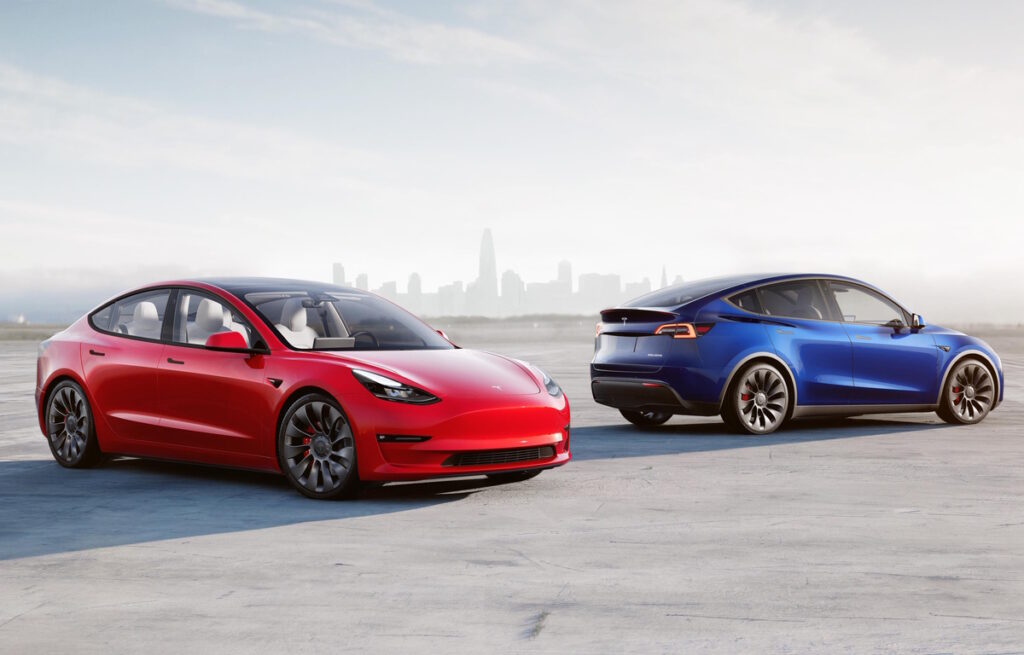 The world's top BEV manufacturer, Tesla car Malaysia is now official. The importation of Tesla automobiles has been authorized, according to a statement from the Ministry of Trade & Industry (MITI), which is owned by one of the richest persons in the world, Elon Musk.
It remains to be seen if the business model will succeed in Malaysia, but innovative approaches may appeal to a younger generation of consumers as the car sector changes. Other businesses are also looking towards the subscription model, which local customers still need to get acclimated to.
Electric cars are your favourite? Do browse into Top 6 Outstanding Electric Cars (EV) To Buy In Malaysia In 2022 to know about electric cars that you can get in Malaysia!
Tesla To Establish It's Own Office In Malaysia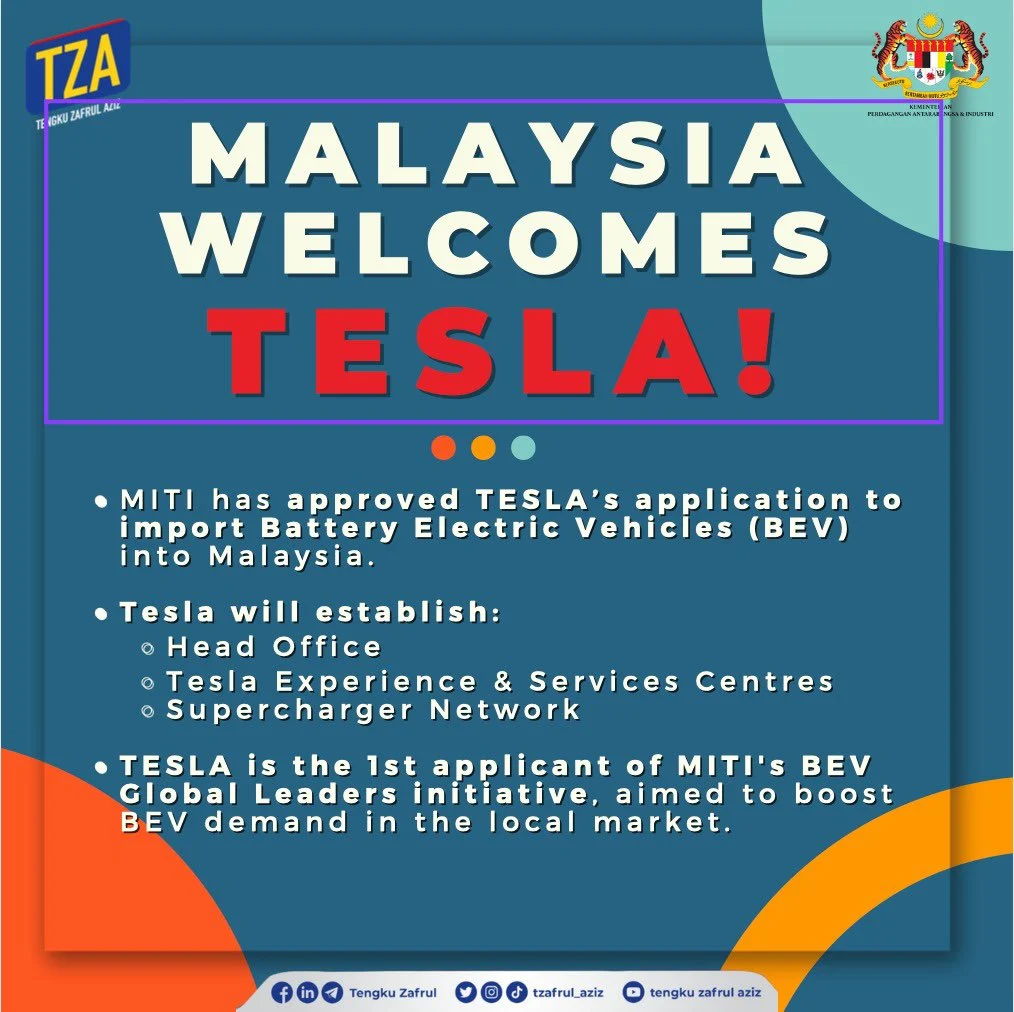 Tesla will develop its Experience Centers and after-sales service centres in Malaysia and launch an operational office here. Tesla's global business strategy relies on direct sales, a method that does not require licenced dealerships.
Tesla can contact with customers directly thanks to the Experience Centers, which offer information and test drives for buyers. This has given the firm a distinct competitive edge that has enabled it to outperform rival automakers in the EV market.
The company's entry into Malaysia is also anticipated to expand local businesses' involvement in the global and domestic Tesla ecosystem as well as provide skilled BEV workers in Malaysia with better-paying job opportunities.
Tesla 1st Applicant Of MITI's BEV Global Leaders Initiative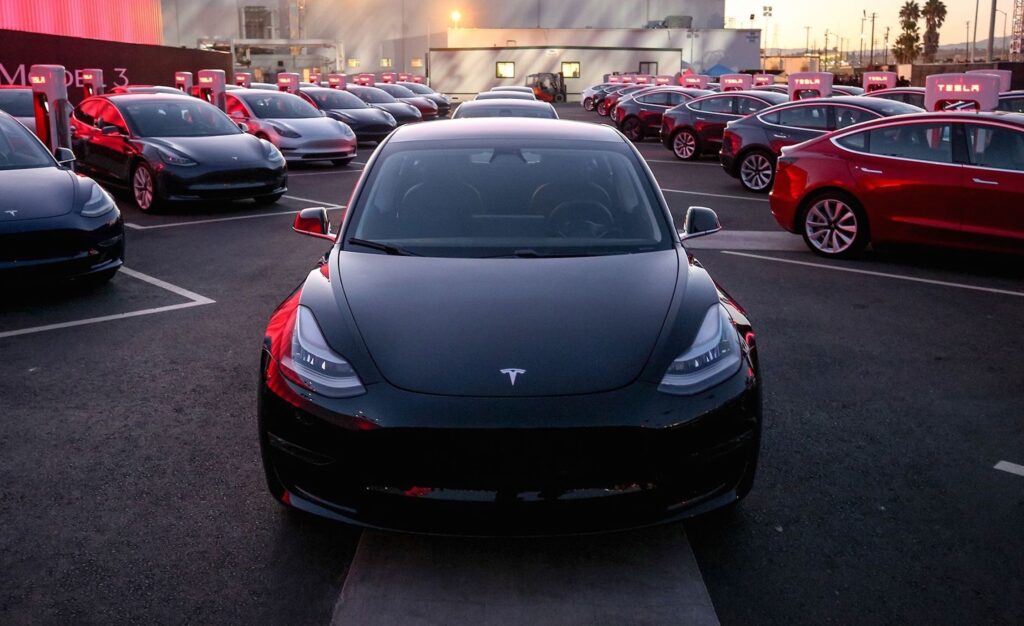 MITI and Minister Of International Trade And Industry indicated that Tesla is the initiative's first application. It also hopes to attract investments from top BEV manufacturing firms to Malaysia.
We are pleased by Tesla's decision to establish its presence in the electric vehicle ecosystem in Malaysia. This demonstrates Tesla's confidence in our economic fundamentals and conducive business environment.

Tengku Datuk Seri Zafrul Abdul Aziz, International Trade And Industry Minister
The installation of at least 50 high-speed chargers with a capacity of more than 180 kWh is one of the additional requirements specified by MITI. Owners of other EV brands must have access to at least 30% of the units. Other businesses that sell EVs in Malaysia are also subject to the same rules for installing charging stations.
(Source: Paultan)