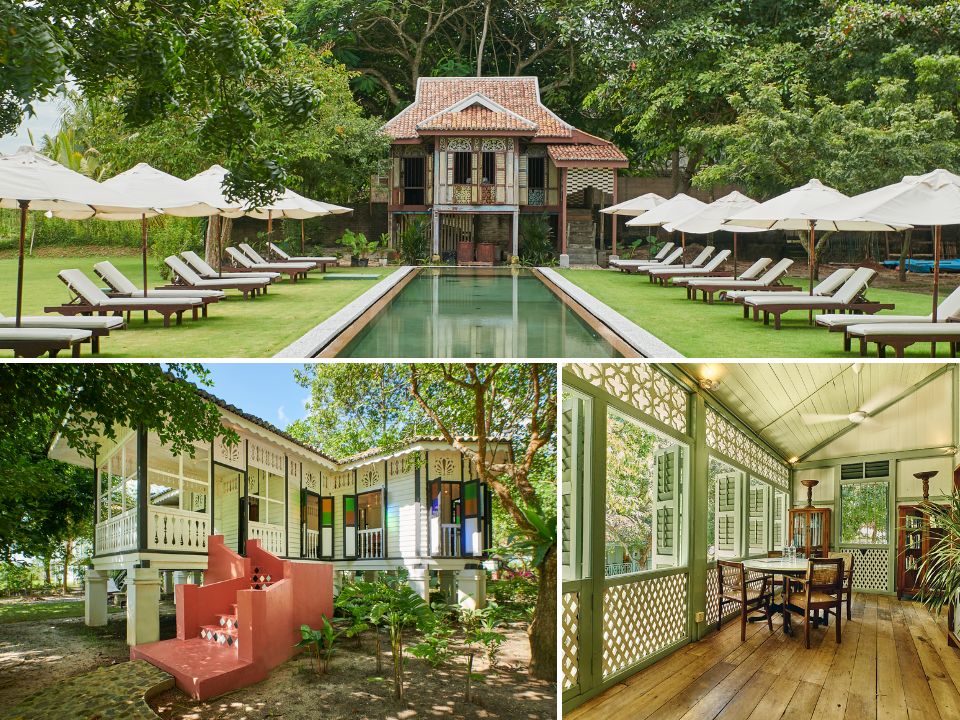 If you're looking for an island getaway that treads the perfect balance between memorable fun and an authentic heritage experience, look no further than Temple Tree Resort Langkawi.
A must-visit destination for the young and young at heart, Temple Tree Resort Langkawi offers history, heritage, nature, and island vibes all wrapped up in one plush package.
Temple Tree Resort Langkawi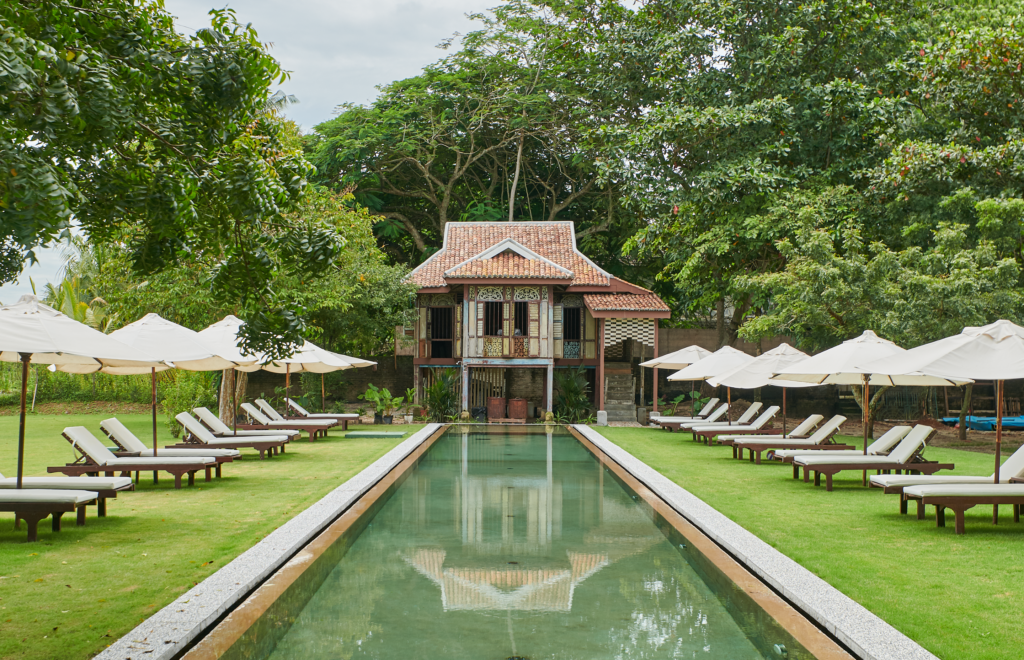 Nestled within a century-old rustic coconut tree plantation and enveloped by lush greenery, the Temple Tree Resort Langkawi boasts 21 rooms and suites, each one distinct in character, set within eight lovingly preserved Malaysian heritage houses.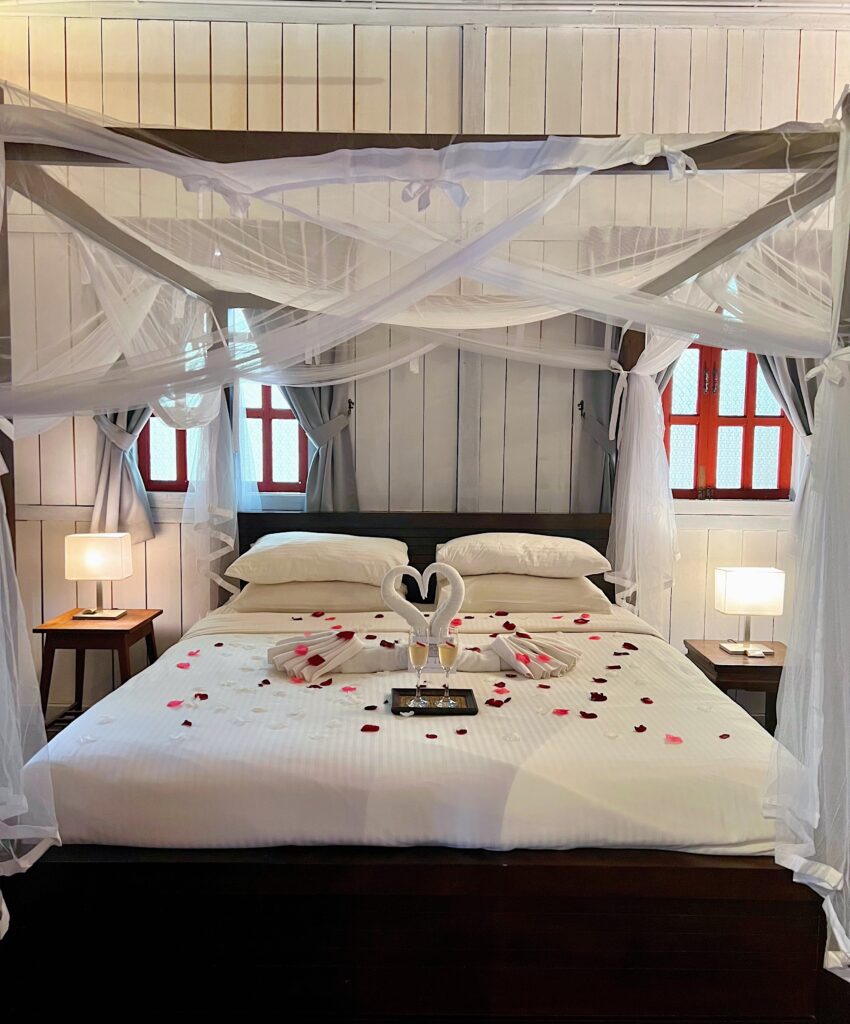 Despite their historic facades, they are equipped with modern-day facilities for stylish, comfortable stay whether it is for romantic getaways for two, family vacations for four, multi-generational holidays for the entire extended family, or just friends looking to celebrate special occasions.
8 Preserved Malaysian Heritage Houses To Choose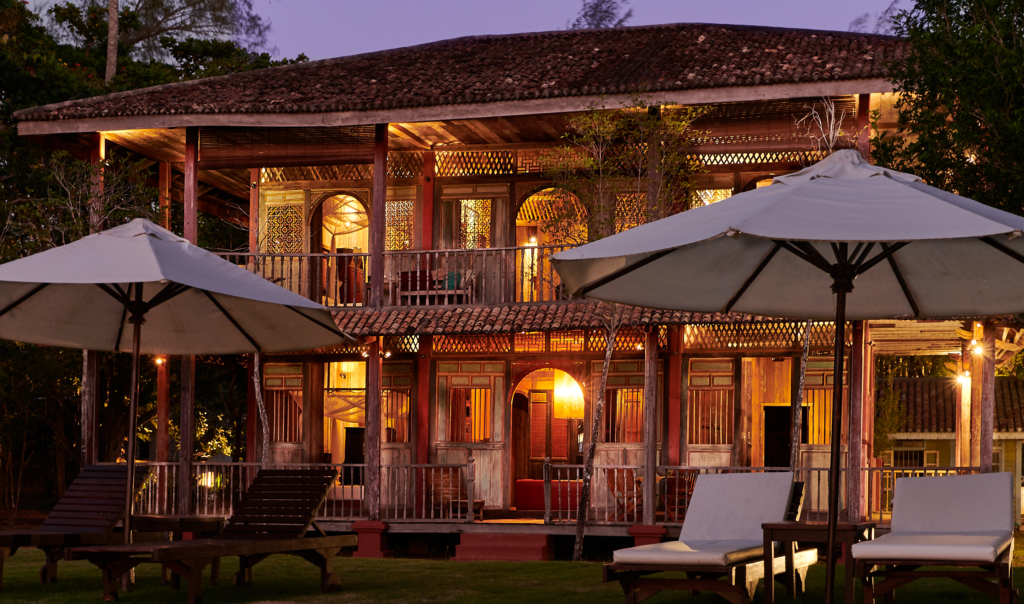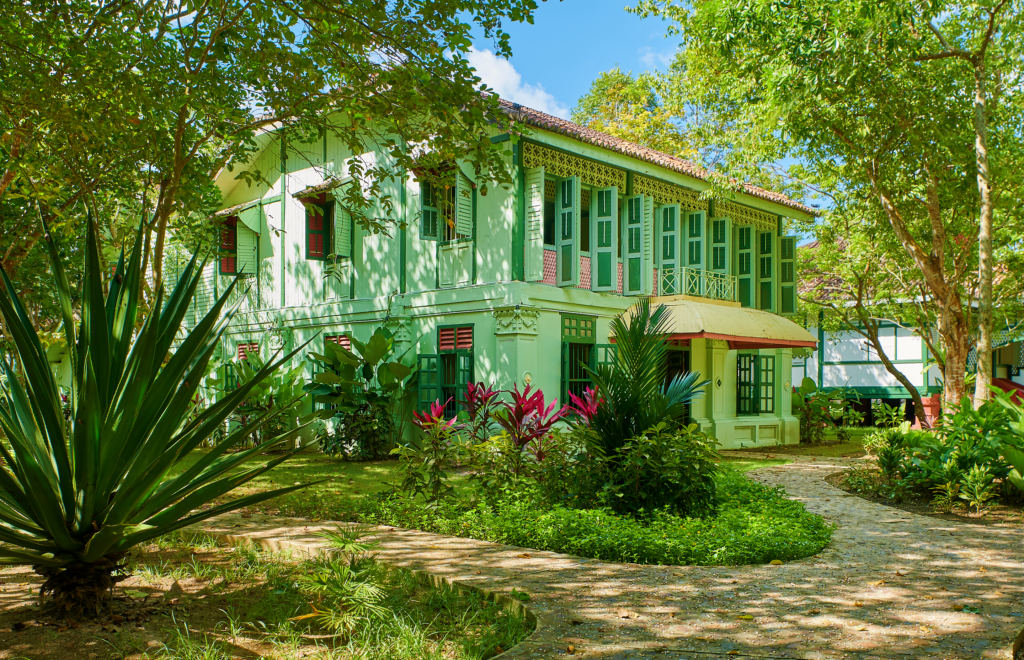 Across eight houses – Straits, Johor, Colonial, Estate, Plantation, Penang, Ipoh and Negeri Sembilan – that are each between 80 to 100 years old, Temple Tree Resort Langkawi welcomes couples, families and groups of friends of all sizes with accommodation of various layouts.
The Straits House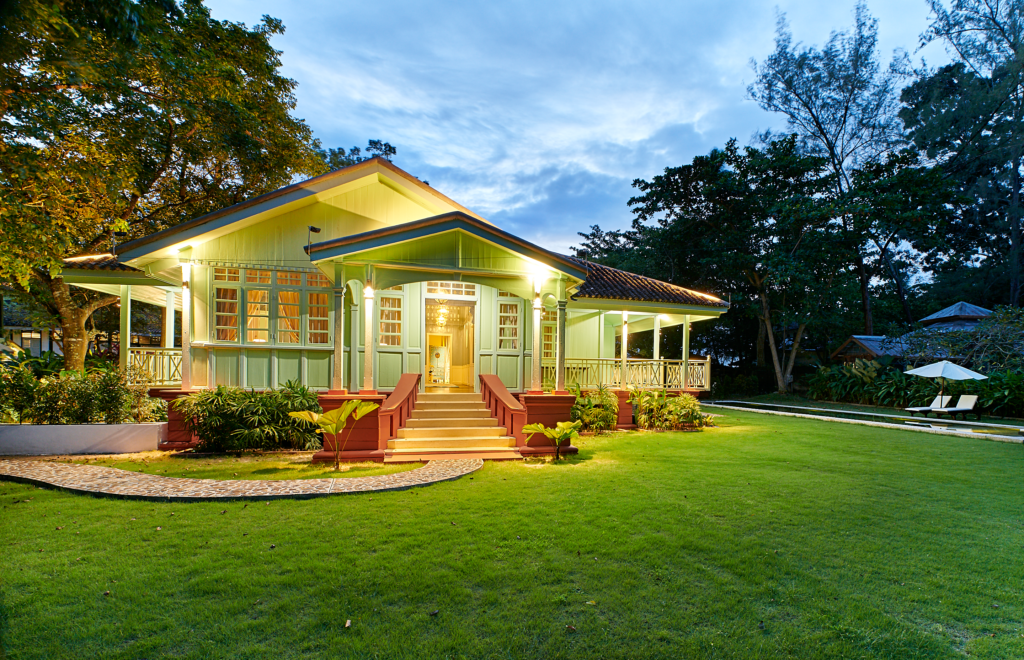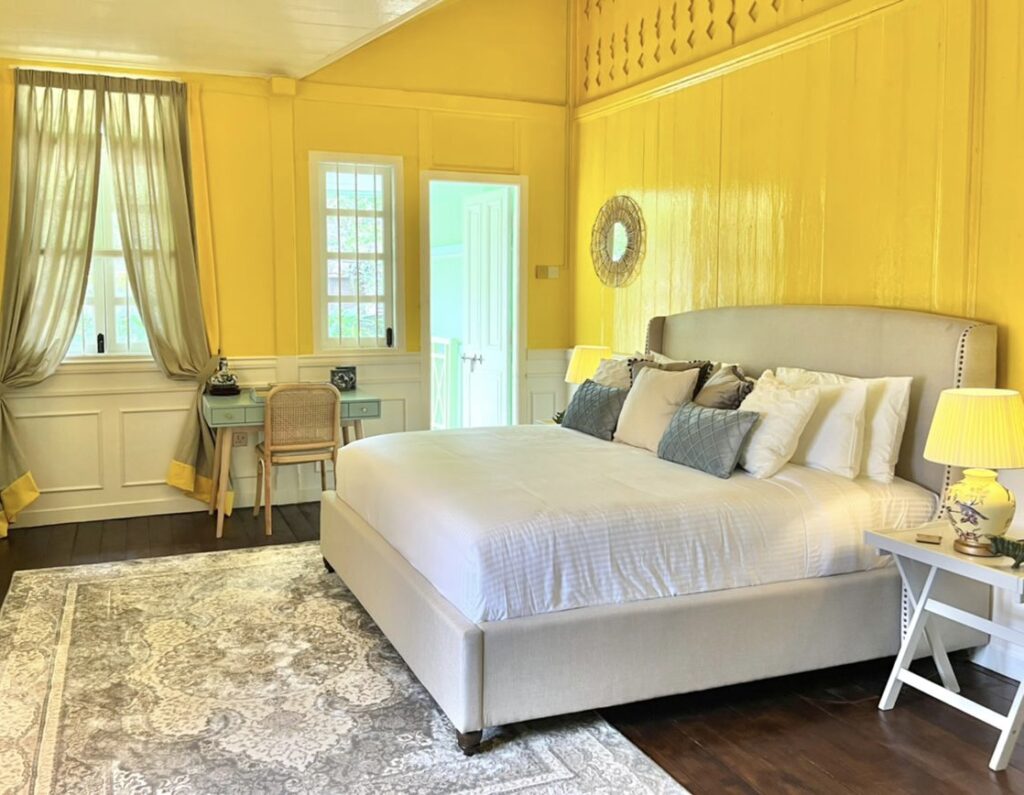 The Straits House is ideal for families or groups of up to 8 persons, with four bedrooms, each with an ensuite bathroom. The house has a living room, a spacious veranda with a dining table, private pool and lush gardens, where outdoor dining is encouraged with an onsite chef.
The Negeri Sembilan House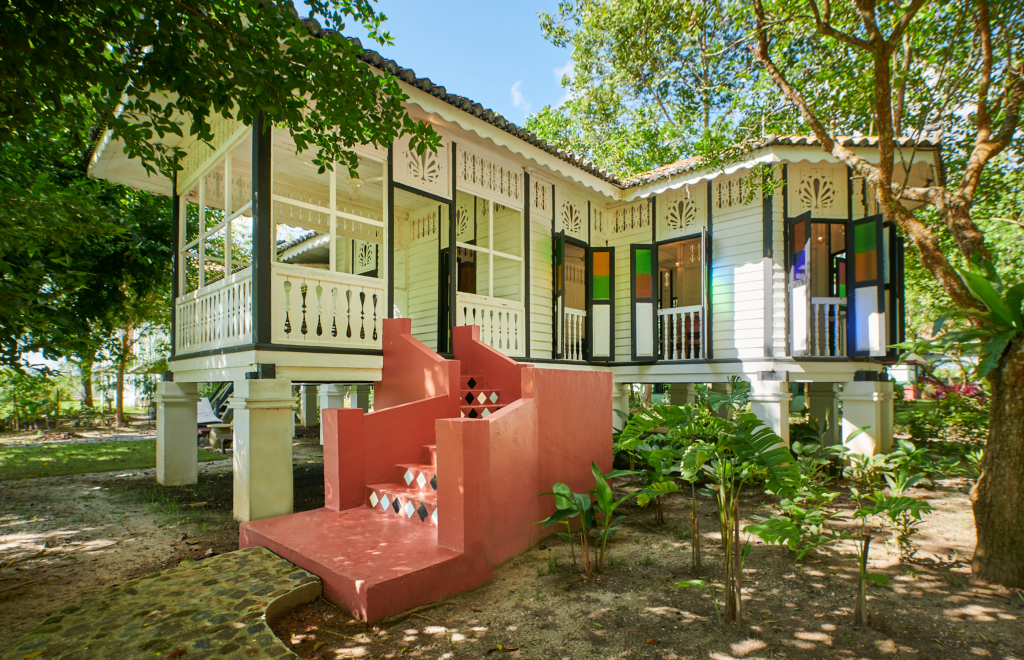 The Negeri Sembilan House makes the perfect stay for families of 4. Once a family home in Mantin, this raised single story house is now a luxurious suite with two bedrooms and a spacious front veranda.
The Colonial House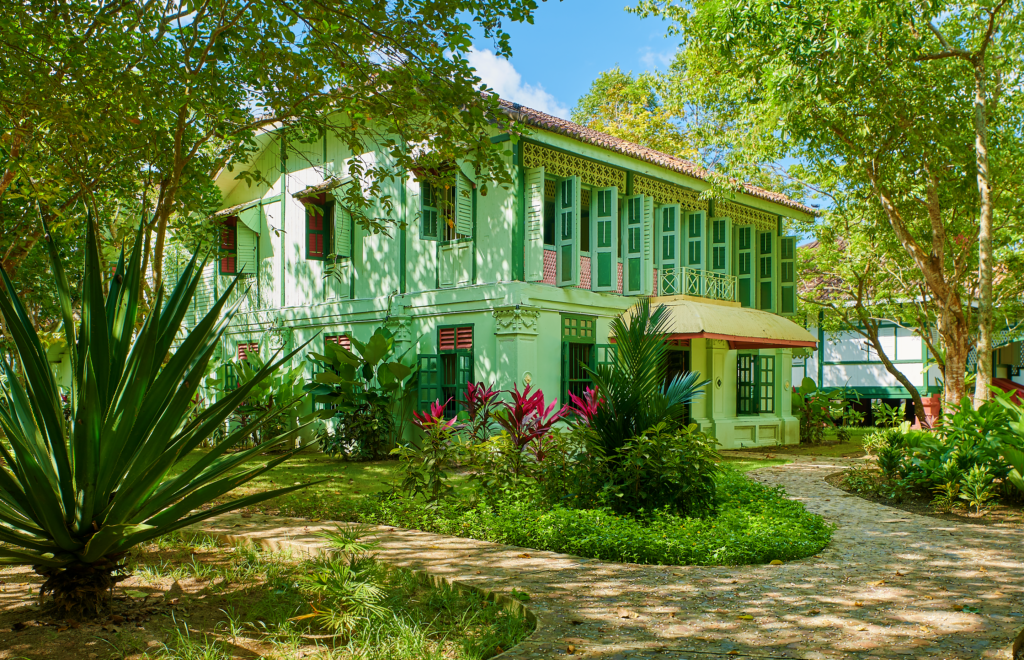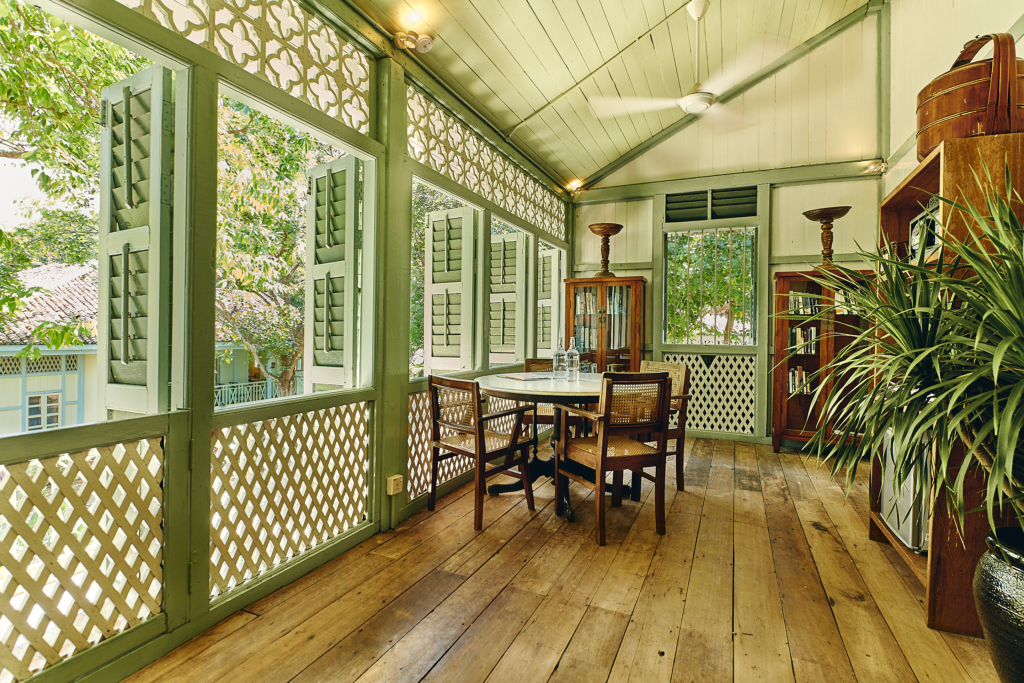 The Colonial House is perfect for multi-generational family stays with varying room formats. Built by Arab goldsmiths in the 1920s, Colonial House is a grand home that boasts a rich mix of East and West with its Peranakan floor tiles and intricate European cornices.
The Estate House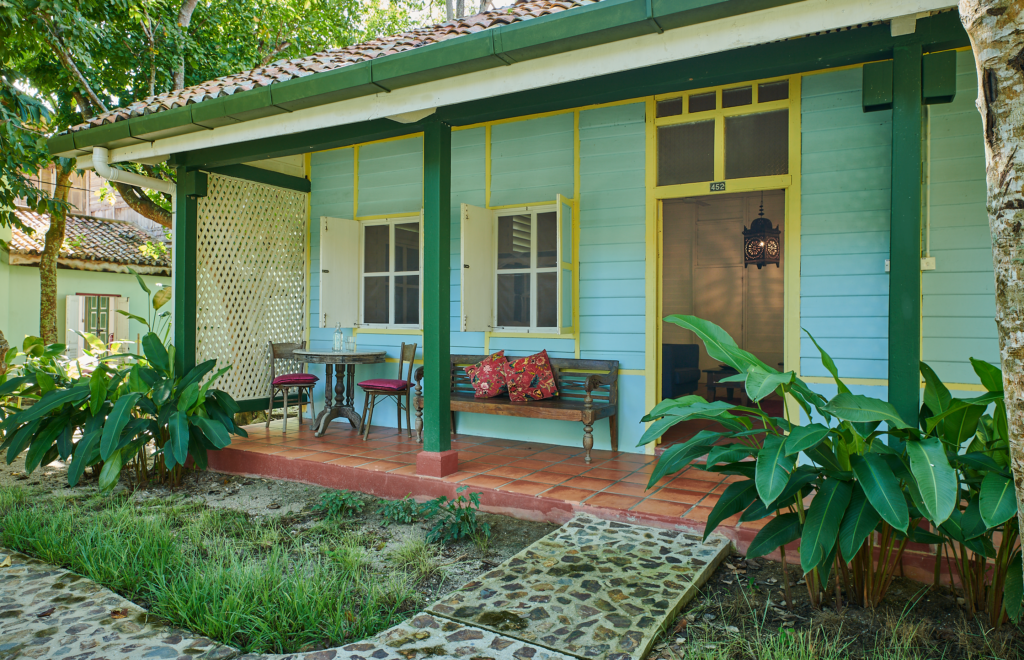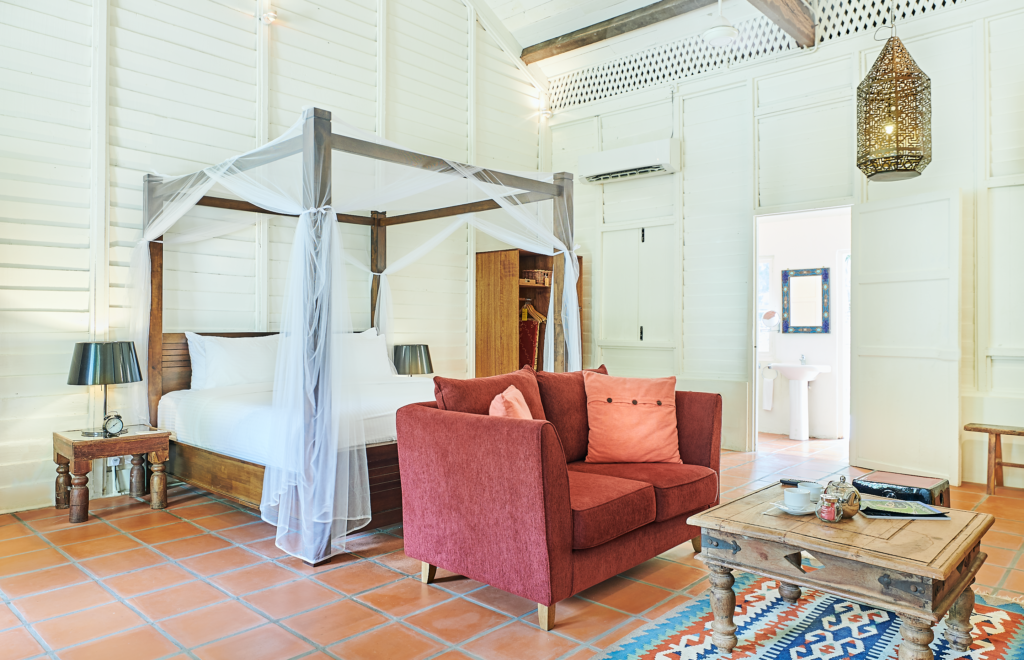 The Estate House makes a cozy haven for solo travelers or couples looking for some quiet downtime. This long single story building, typical of plantation estate accommodations in the early and mid-20th century with terracotta floors, white walls, and thick wooden beams features some suites which are equipped with a private bathtub and its little garden, ideal for intimate afternoon teas or evening cocktails.
Another 4 houses are the Johor House, the Plantation House, the Penang House, and the Ipoh House.
Wine & Dine @ Temple Tree Bar & Restaurant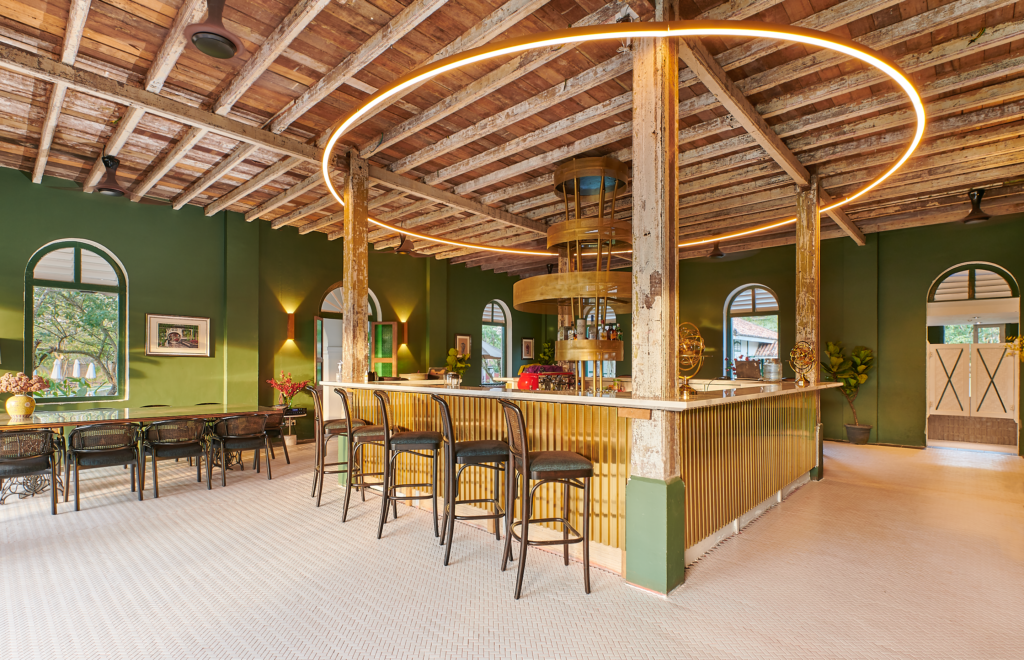 The meals are served at the Temple Tree Bar & Restaurant, housed in the stunning Ipoh House.
From this all-day restaurant and bar, dig into the buffet breakfast or ala carte lunch and dinner from a menu featuring local and international cuisine, which signatures include the Nyonya Laksa, Salmon Curry, Ikan Bakar, Temple Tree Nutri Salad, and flavor-packed homemade pizzas.
At Temple Tree Bar & Restaurant, you can choose whether to tuck in from an indoor or outdoor dining area overseeing lush gardens and even an outdoor gazebo that seats up to 8 persons.
Come at night to watch the space transform into a glowing cool haven of trendy bites, drinks, and music. The same green walls and wooden fixtures take on a lounge vibe of cool chic, pulsing with sunset tones for a space elevated to be perfect for pre-and post-dinner drinks.
The menu has a wide selection of beverages ranging from new and old-world wines to unique cocktails, spirits, and classic concoctions. All these make The Temple Tree Bar, an ideal place to unwind and cap off the evening.
For special occasions, unique dining experiences can be arranged, including Dining Under The Stars on lush garden grounds and Floating Breakfast in the pool to up the romance factor. For idle afternoons, the Hi-Tea for Two makes for an indulgent bite in between meals, served at your choice of the restaurant, pool, or lounge area.
Embark On Adventure OR Relax With Nature
Amenities at the resort welcome you to rest and relax with two lap pools, one set within the gardens and the other in the Straits House. The Temple Tree Spa awaits to knead away all your stress and worries with a choice of Asian Fusion Massage, Traditional Malay Massage, Foot Massage, or Back and Shoulder Massage.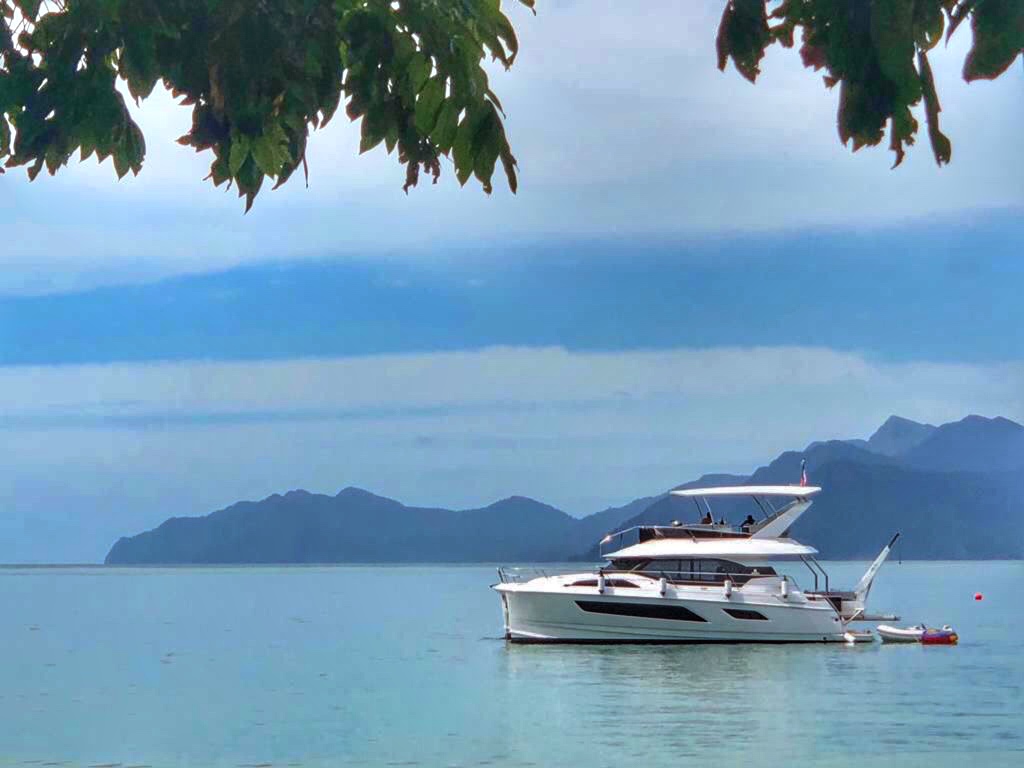 At sea, a 44ft catamaran called All In Langkawi Catamaran beckons families and friends of up to 12 persons for full or half-day cruises. The cruises come complete with full food and drink service as well as installations of inflatable slides and floaties (only for full-day charters) for complete fun in the sun.
Look no further than Temple Tree Resort Langkawi for your island escapes. Set on the breathtakingly beautiful island of Langkawi, here is where you may explore some of the best sandy beaches in Malaysia, visit enchanting forests, caves, waterfalls, and mangrove swamps, go island hopping, traverse night markets, and immerse yourself in the fantastical folklore and stories of local legends.
On top of that, the resort is conveniently located – only a 10-minute drive to Pantai Cenang for a spot on the beach and a 10-minute walk to a Fisherman's Village for some interaction with the locals. Also, don't forget to visit these places whenever you are in Langkawi.
For more information or to make your reservation, kindly visit www.templetree.com.my, call or WhatsApp +6017 599 5935, or email [email protected].