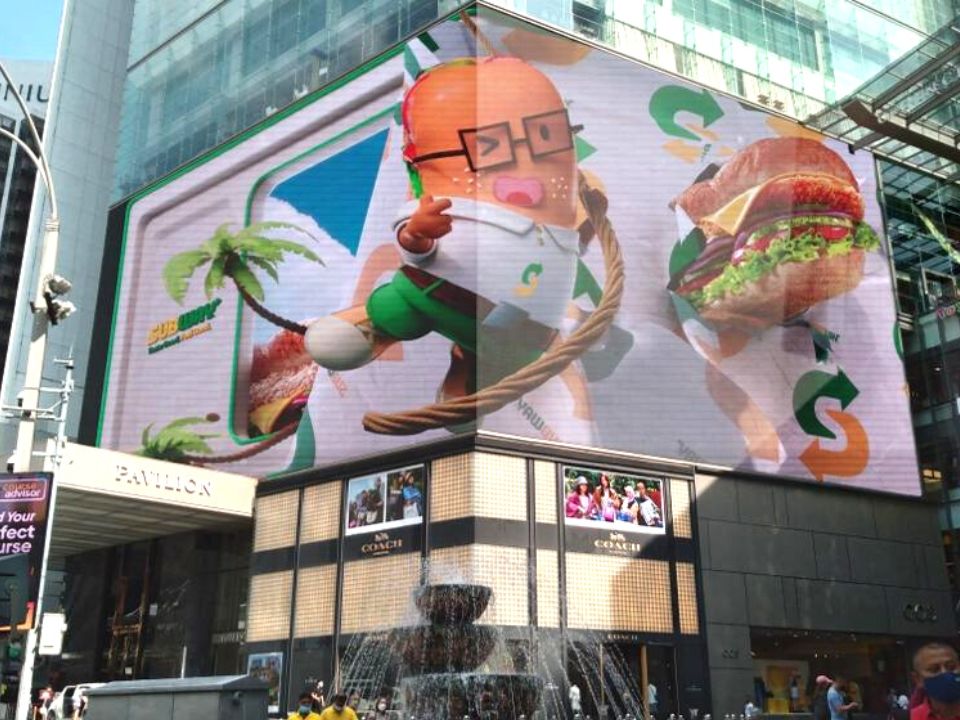 Sabweh, Subway Malaysia's first-ever locally inspired mascot is ready to star in his very own 3D adventure at the iconic Pavilion KL 3D Billboard.
Ernest Ng – Person Behind The Sabweh
Ernest Ng, the brainchild of Malaysian artist, who is famous for his viral "Don't Like That La Bro" webcomic series, represents Malaysians' love for Subs with his Sabweh character.
The iconic character first made his debut across Malaysia with limited-edition Raya packets during the Hari Raya festive season.
Based on the design of the mascot, Ernest Ng said:
The culture and personality of Malaysians has always been an important element in my work. I truly hope Sabweh can bring joy to the people while embracing the unique way Malaysians love Subway.

Ernest Ng
Flaunting his Malaysian spirit along with Malaysia's favorite Tuna subway and the limited-edition Seafood Patty Sub, fans can catch Sabweh's One Foot Closer 3D scene at the Crystal Fountain of Pavilion KL from 10th June to July 2022.
Subway Mini World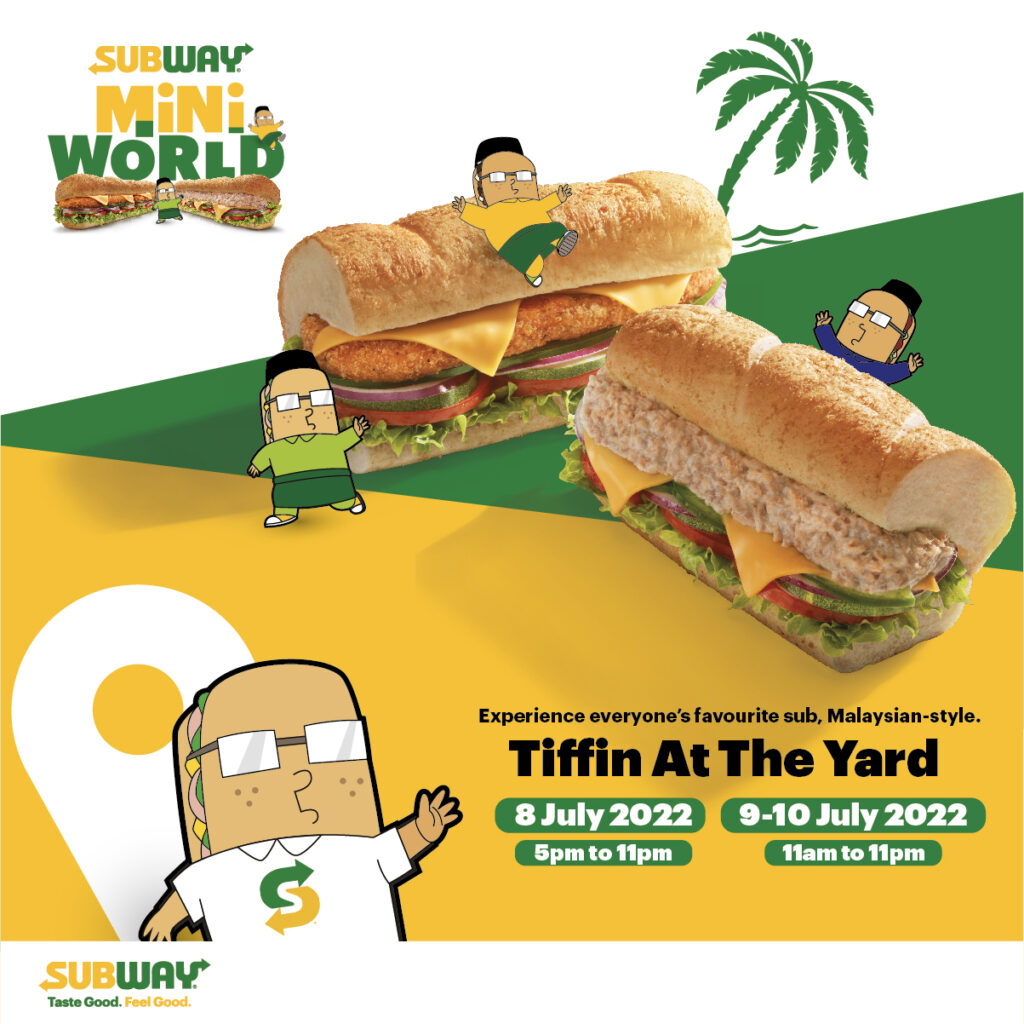 To join in the joy and excitement, Sabweh personally invites all Malaysians to drop by his 'open house' in the upcoming "Subway Mini World" exhibitions in July 2022.
As part of the exhibitions, Sabweh is travelling across the states with the first exhibit happening at Tiffin at The Yard in KL and the second popping up in Queensbay Mall, Penang the week after!
Subway Mini World celebrates Subway's long history in Malaysia. Throughout the exhibit, guests will be taken through a journey of miniature Malaysian landscapes beautifully crafted by MinNature Malaysia.
The Subway Mini World exhibit will take place at Tiffin The Yard, KL from the 8th-10th of July 2022, and the second instalment happens at Queensbay Mall, Penang from the 15th-17th of July 2022.
Mark your calendars people! And look for the cute Subway mascot, Sabweh at the iconic 3D Billboard at Pavilion KL! Check out this Sabweh's One Foot Closer 3D scene.