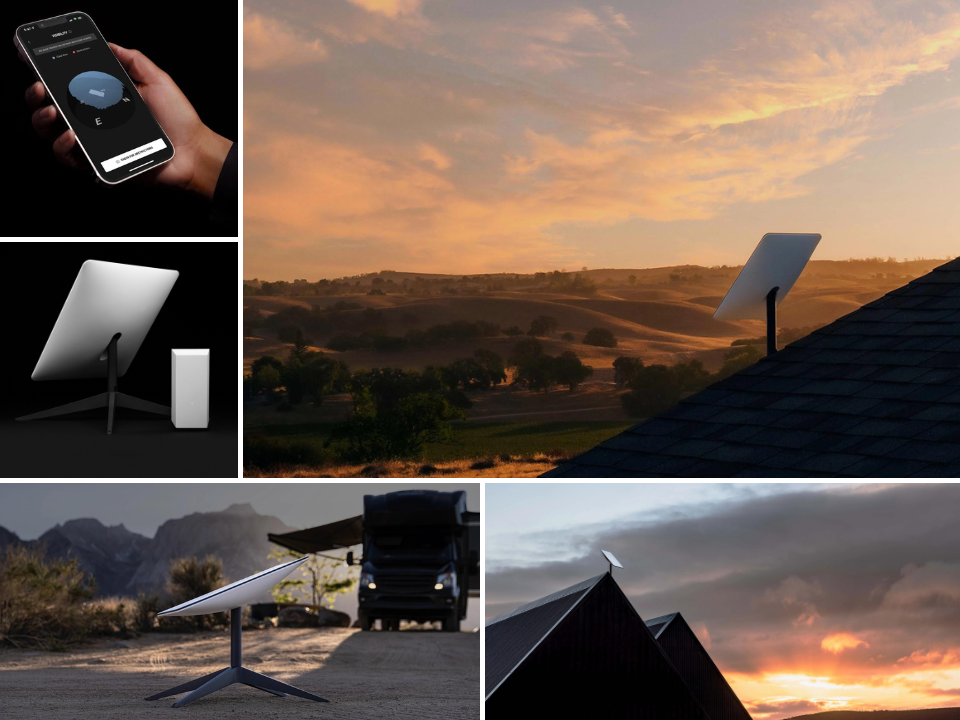 As we celebrate the arrival of Tesla in Malaysia, we can also now enjoy Elon Musk's invention, Starlink Internet. With Starlink being licensed to provide internet for Malaysian folks, here's what you need to know.
You Can Now Enjoy Elon Musk's Starlink Internet In Malaysia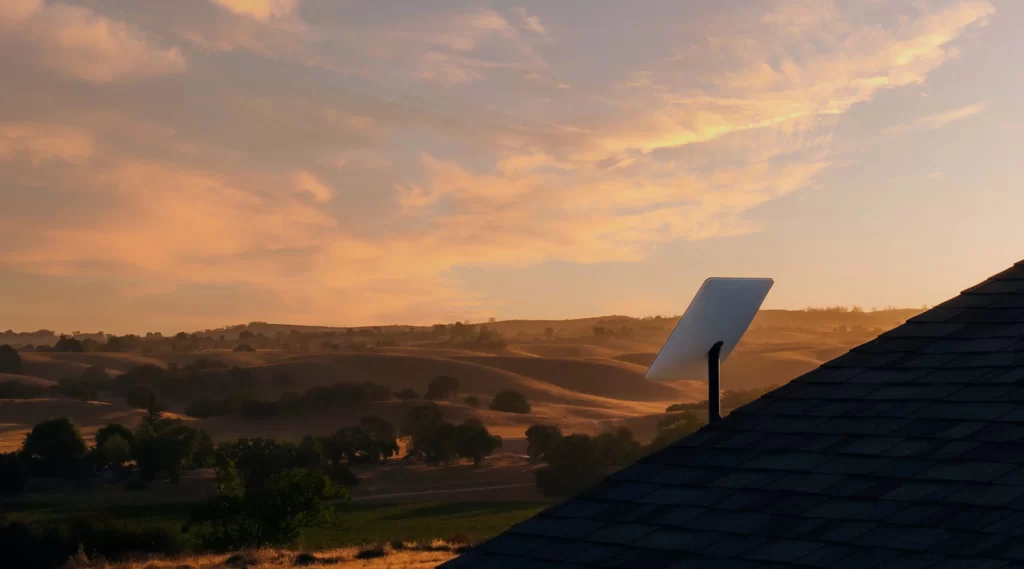 Image via Starlink
Last month, the Communications and Digital Minister, Fahmi Fadzil issued the license to allow Starlink to be accessed by Malaysians. Malaysia is the 60th country to welcome Elon Musks' satellite-based broadband internet service, Starlink.
Did you know Tesla is available in Malaysia? Read too Tesla's arrival in Malaysia.
Starlink Internet By Elon Musk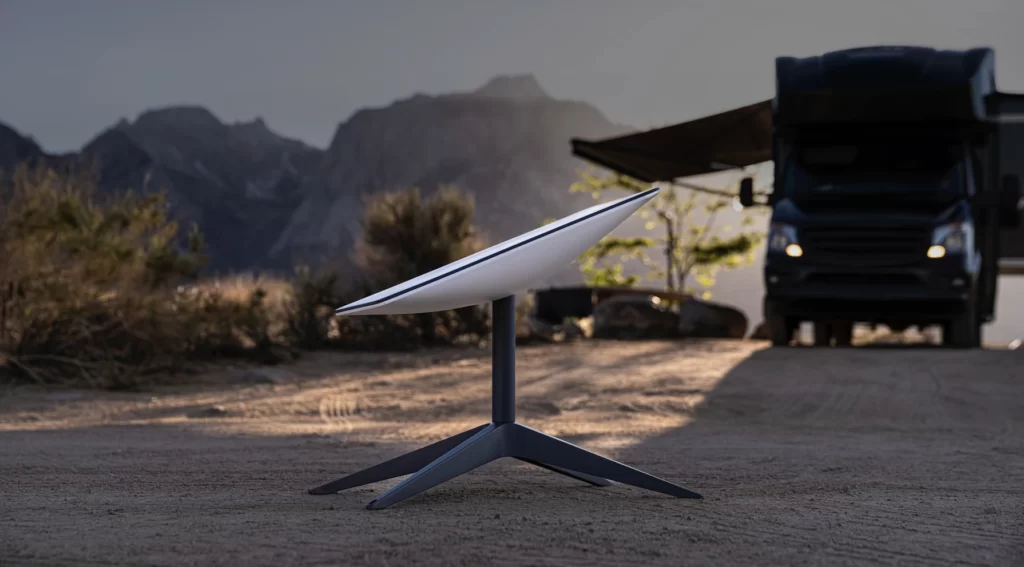 Image via Starlink
Starlink stands as the globe's primary and most extensive collection of satellites located in a low Earth orbit. It is designed to provide high-speed internet connectivity capable of supporting a number of activities.
Elon Musk utilizes cutting-edge satellites and user equipment to produce Starlink. It is also combined with their extensive expertise in spacecraft and on-orbit procedures. Hence, Starlink furnishes fast and responsive internet access to users worldwide.
Here's What You Need To Know About Starlink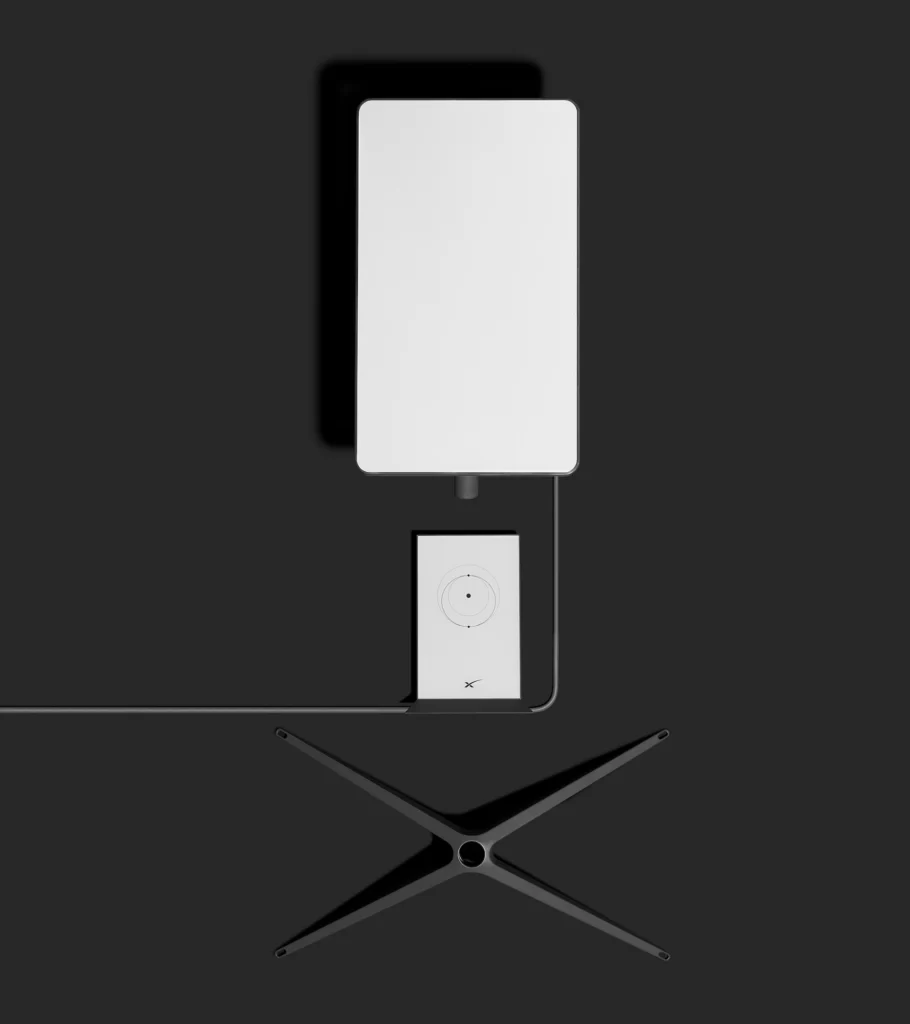 Images via Starlink
Starlink constitutes an assemblage of numerous satellites that encircle the Earth at a much closer proximity of 550 km. These satellites span the entire globe. Starlink's satellites inhabit a lower orbital position with reduced latency of around 25ms.
In comparison, most satellite-based internet services have over 600ms latency of traditional satellite internet services. This is due to the fact that these satellites position 35,786km from Earth's surface.
Check out Starlink's specification below:
Types Of Starlink
Specifications
Standard
Electronic Phased Array Antenna
Motorized Self Orienting
Environmental Rating Of IP54
Snow Melt Capability Of 40mm/hr
-30°C to 50°C Of Operating Temperature
100° Field of View
50-75W
High Performance
Electronic Phased Array Antenna
Motorized Self Orienting
Environmental Rating Of IP56
Snow Melt Capability of 75mm/hr
-30°C to 50°C of Operating Temperature
140° Field of Viev
110-150W
Flat High Performance
Electronic Phased Array Antenna
Fixed Orientation
Environmental Rating
IP56 Environmental rating
Snow Melt Capability of 75mm/hour
-30°C to 50°C Of Operating Temperature
140° Field of View
110-150W
Wind Rating of 280 kph+
Wedge Mount Kit Included
Click here to read more about Starlink's specification.
How Much Does Starlink cost?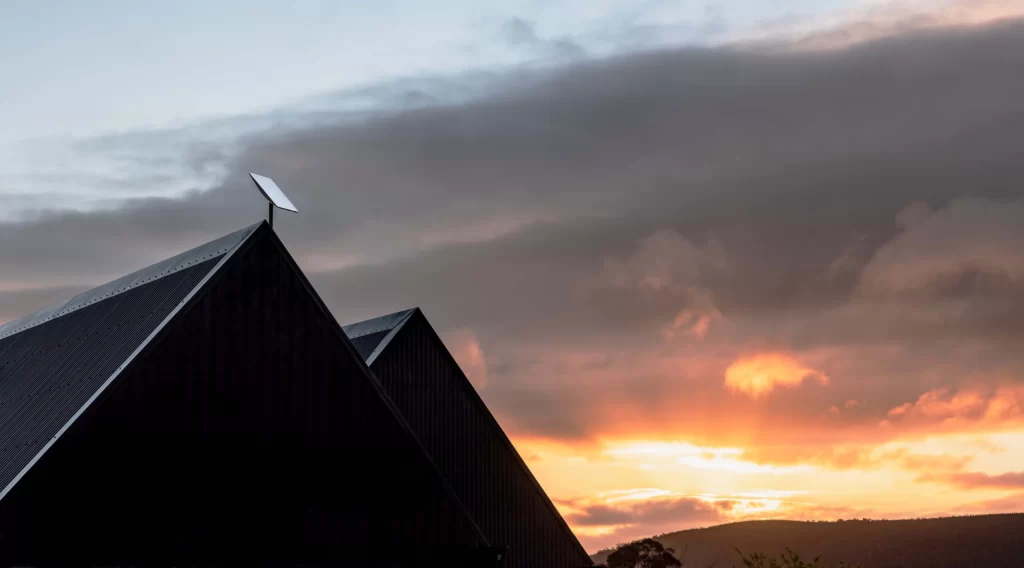 Image via Starlink
Starlink offers subscriptions and hardware for all Malaysians across Peninsular and East Malaysia. Malaysians can enjoy Starlink service at RM220 per month. Upon the first purchase, you will need RM2,300 for the standard version of the hardware.
If you are a business owner, you may also opt for their high-performance version which retails at RM11,613. However, if you are not happy with the service, you may return the hardware and get a full refund within 30 days of your purchase.
The Perks Of Starlink
1. In-Motion Use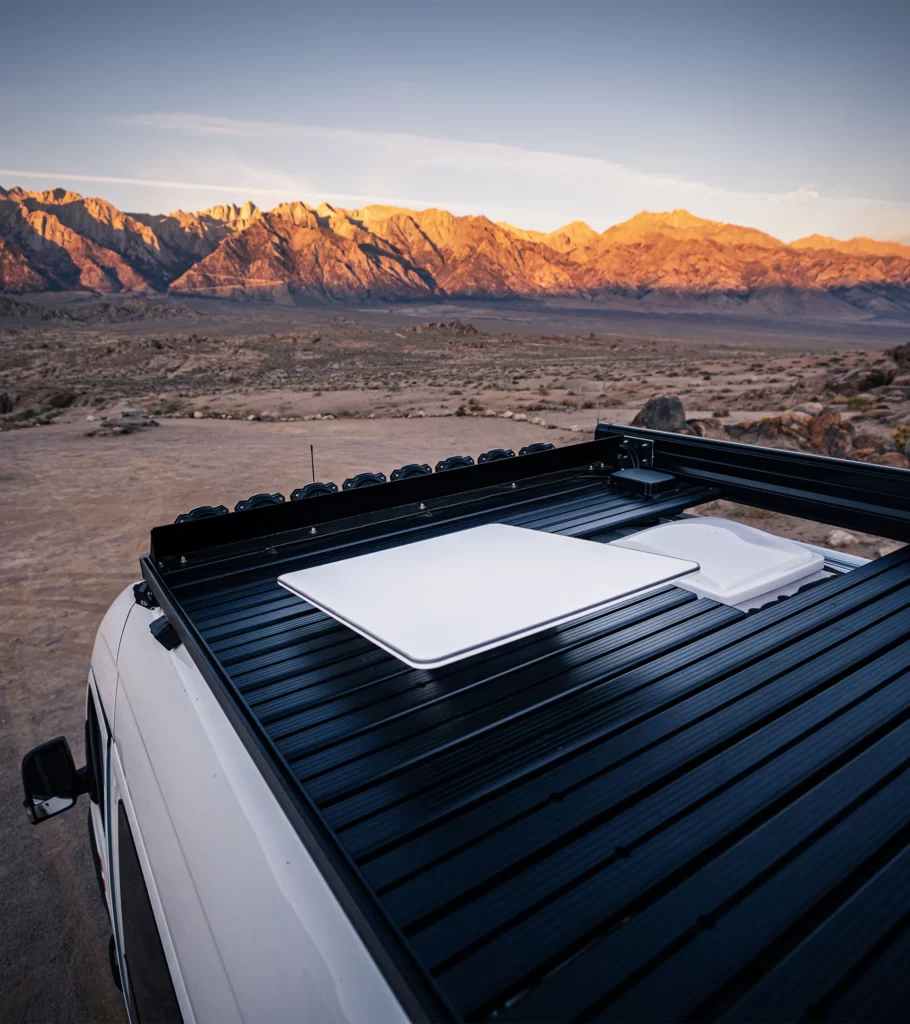 Image via Starlink
The Flat High-Performance Starlink enables users to experience fast, low-latency internet connectivity even when they are moving.
Equipped with an expansive viewing angle and improved GPS functionalities, the Flat High-Performance Starlink has the capacity to link up with a greater number of satellites. This is to ensure reliable connectivity while on the move.
The hardware is specifically engineered for a lasting installation on your vehicle and is built to withstand challenging environmental conditions.
2. Portable Use
Image via Starlink
The Standard Starlink and High-Performance craft for convenient mobility to any location covered by Starlink's network. It offers a simple and efficient installation process, providing high-speed, low-latency internet in a matter of minutes.
When it's time to transition to your next destination, the setup can be swiftly disassembled for a seamless move.
3. Easy Set Up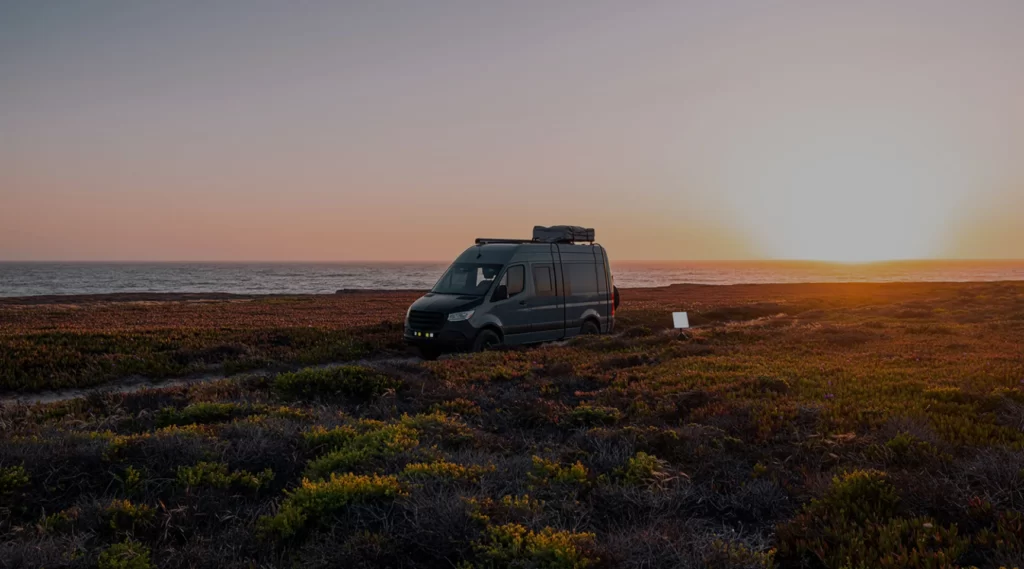 Image via Starlink
Your Starlink Kit comes complete with all the essential components for rapid online setup. This includes the Starlink dish, WiFi router, cables, and base. Its self-aligning capability enables swift connection within minutes.
Designed to endure harsh environmental conditions, Starlink can withstand extreme weather conditions. This includes heavy rain and strong winds. It is even resilient against the effects of nearby rocket engine operations.
Take a look at how you can set up your Starlink below:
4. Easy Mobile Access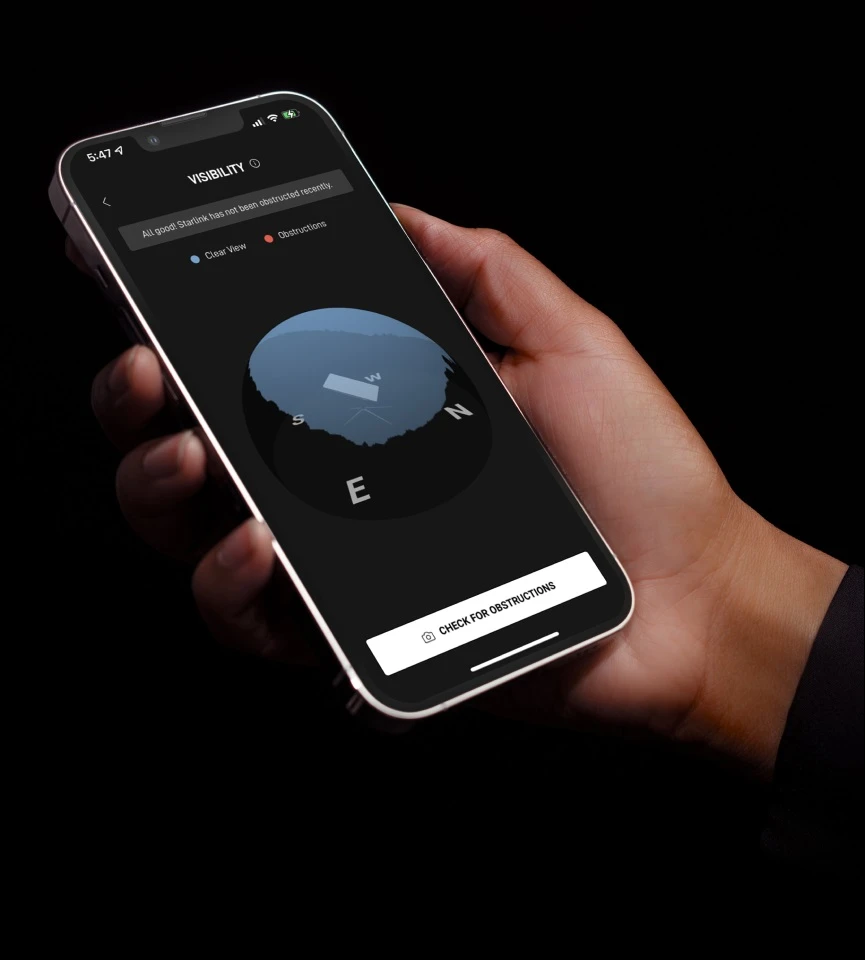 Images via Starlink
The Starlink application allows you to personalize preferences, receive notifications, reach customer assistance, and observe live performance metrics such as download speed, latency, and availability.
Before installation, it is recommended to download the app to identify the most suitable installation site. Starlink relies on an unobstructed view of the sky to establish a connection with satellites. Starlink application is available on both iOS and Android.
Enjoy high-speed internet service with low latency by using Starlink. Visit their website to purchase one for yourself. Prepare yourself for the ultimate service of unlimited Internet service at a high-speed with Starlink by Elon Musk.