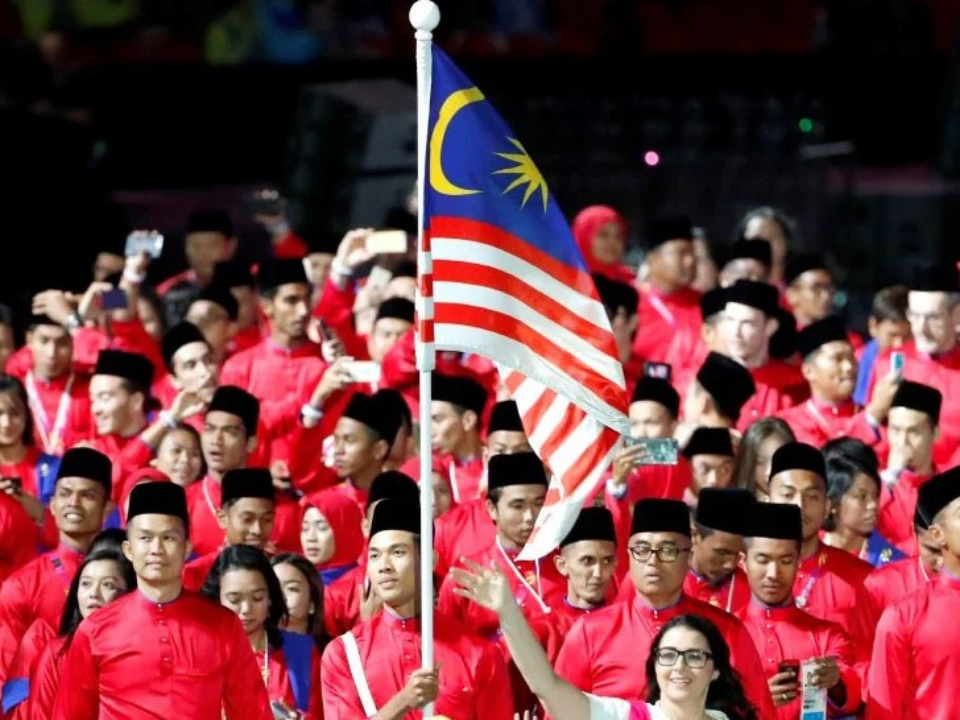 Malaysia has been progressing in all fields extremely well, including sports. Our athletes and representatives for the country have given their all for themselves and of course the country. Let's go through the sports achievements in Malaysia, wrapping 2022.
2022 Sports Achievements in Malaysia
Aaron-Wooi Yik, Badminton World Champs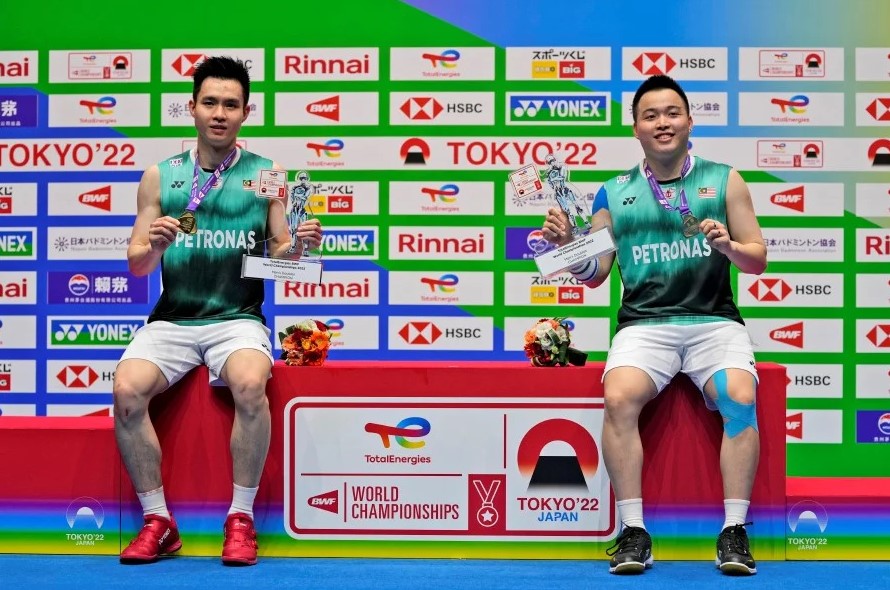 Creating another chapter of history for Malaysia, the biggest highlight is when the national men's doubles pair Aaron Chia-Soh Wooi Yik become the first Malaysian shuttlers to be crowned world champions in August this year.
After 45-years waiting, Aaron, 25, and Wooi Yik, 24, defeated three-times world champions Mohamad Ahsan-Hendra Setiawan of Indonesia. This year's World Championships were held in Tokyo, Japan.
(Source: BERNAMA)
The Speedy Tigers Lift Sultan Azlan Shah Cup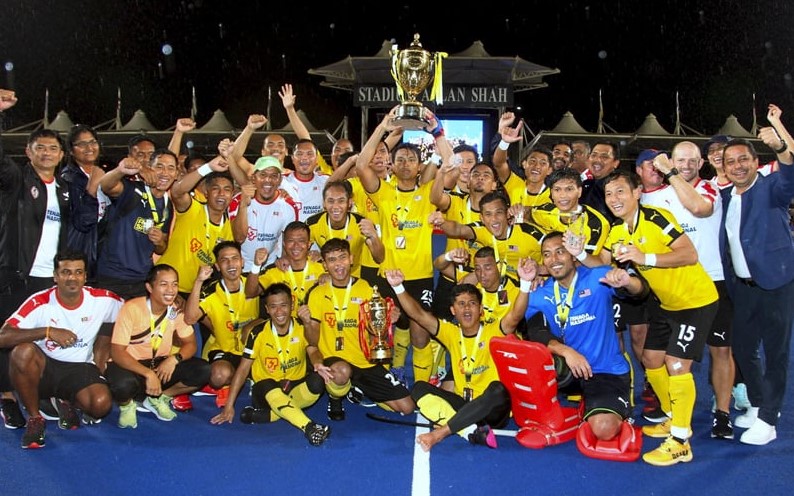 For the first time in Malaysia's sports history, our hockey team, The Speedy Tigers brought home the Sultan Azlan Shah Cup after beating South Korea 3-2 in a tense final. The win enabled the Speedy Tigers to end a 39-year wait for the title.
Malaysia's best achievement previously in the tournament, which began in 1983, was finishing as runners-up five times — in 1985, 2007, 2009, 2013 and 2014.
(Source: Free Malaysia Today)
The Pocket Rocketman Won Austral Wheel Race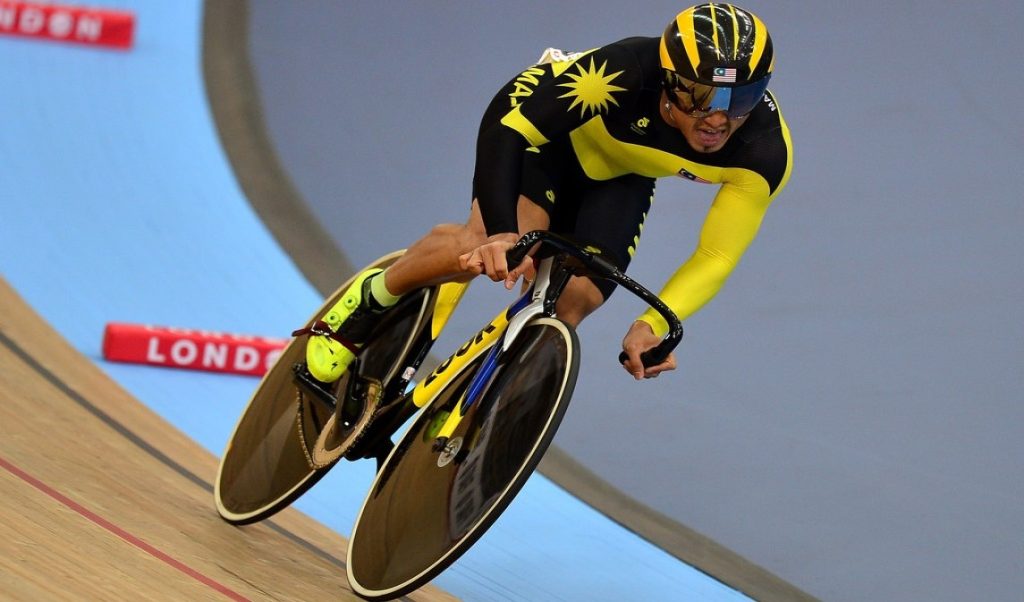 After returning from heart surgery in April, Malaysia's The Pocket Rocketman, Azizulhasni Awang won his first title by winning the sprint event at the Austral Wheel Race in Melbourne.
Hours after that, he took the keirin silver, defeating Sam Gallagher of Blackburn Cycling Club in the sprint final for the gold, settled for silver in the keirin, finishing behind gold medallist James Brister of Port Adelaide Cycling Club at the Darebin International Sports Complex Velodrome.
Shifting his focus to the 2024 Paris Olympics he is currently preparing himself for the UCI Nations Cup series early 2023.
(Source: New Straits Times)
Pandelela Rinong, Bronze Medallist of 2022 World Championships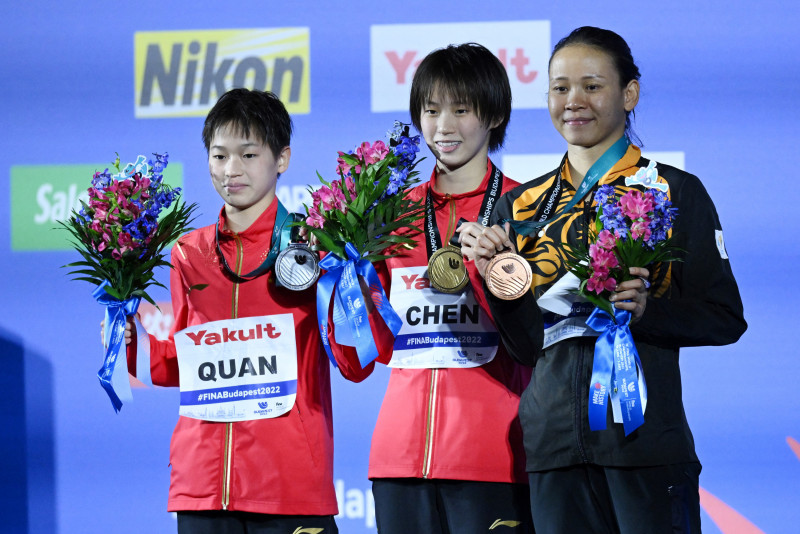 National diving queen Datuk Pandelela Rinong Pamg racked up another achievement for Malaysia by winning the bronze medal in the women's 10m platform event at the 2022 World Championships in Budapest, Hungary.
Pandelela won the Bronze medal after losing to 2019 world champion and Tokyo 2020 Olympic silver medallist 16-year-old Chen Yuxi, and 15-year-old Tokyo Olympic gold medallist Quan Hongchan.
(Source: The Vibes)
Commonwealth Games 2022: Malaysia Bags 23 Medals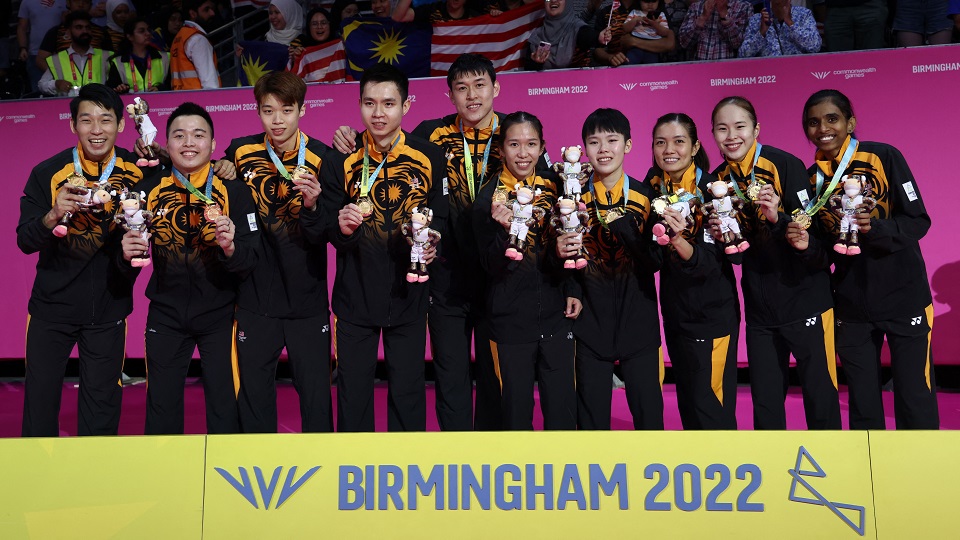 Exceeding Malaysia's target of 6 gold medals at Commonwealth Games 2022, Malaysia team succeeded to get seven golds, eight silvers and eight bronzes. These are the list of the winners and their achievement:
Pearly Tan-Thinaah Muralitharan, national women's doubles pair beat England's Chloe Birch-Lauren Smith.
Ng Tze Yong earned silver at the men's singles badminton match.
Tan Kian Meng-Tan Lai Pei Jing won mixed doubles bronze medal by defeating Scottish pair Adam Hall-Julie MacPherson.
Aaron Chia-Soh Wooi Yik took home a bronze medal in the men's doubles match.
Gold Medal badminton team event.
Squash pair Rachel Arnold-Aifa Azman won bronze medal at the women's doubles squash event.
Rhythmic gymnast Ng Joe Ee gained 2 individual gold medals.
Izzah Amzan, Malaysia's rhythmic gymnast won a bronze medal in the clubs apparatus final.
Javen Choong-Karen Lyne earned a silver medal in the table tennis mixed doubles final.
Nur Dhabitah Sabri won a silver medal at the women's 3m springboard event.
Nur Dhabitah Sabri-Wendy Ng Yan Yee earned a silver medal at the women's 3m springboard synchro event.
Gabriel Gilbert Daim-Syafiq Puteh earned a silver medal in the men's 3m springboard final.
Nur Ain Nabilah Tarmizi, Syafiqa Haidar Afif Abdul Rahman & Azlina Arshad bagged a silver medal in the lawn bowls women's triples.
Siti Zalina Ahmad's bronze medal in the lawn bowls women's singles match.
Bonnie Bunyau Gustin earned a para powerlifting gold medal.
National weightlifter Mohamad Aniq Kasdan won a gold medal in the men's 55kg category.
Weightlifter Muhammad Aznil Bidin took home the gold medal in the men's 61 kg category.
Erry Hidayat also earned a silver medal in the men's 73 kg category.
Cyclist Mohd Shah Firdaus Sahrom earned a bronze medal in the men's keirin final.
Women's table tennis team, comprising Karen Lyne, Tee Ai Xin, Alice Chang & Ho Ying bagged the silver medal.
Judoka star Amir Daniel Abdul Majeed bagged a bronze medal in the men's 73 kg category.
(Source: Tatler Asia)
4 Titles Clinched at the Asian Junior Squash Championships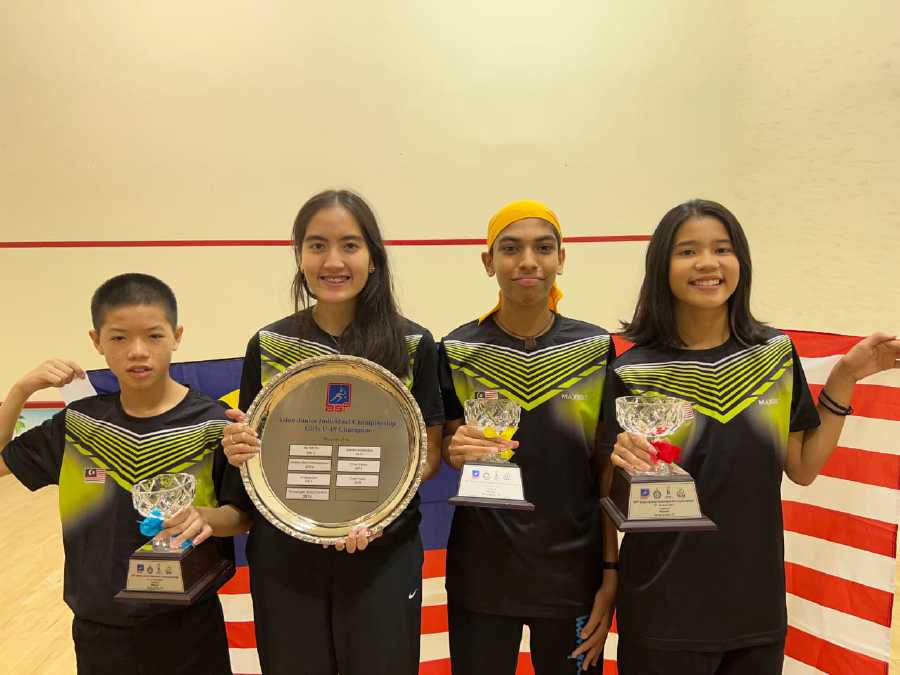 Malaysia were the biggest winners at the Asian Junior Squash Championships, as they scooped four out of the eight titles in Pattaya, Thailand. Here are the list of the winners:
Aira Azman secured the girls' Under-19 title, beating Kirstie Wong of Hong Kong.
Harleein Tan won another girls' category when she overcame Hong Kong's Chloe Lo.
Under-15, M. Nickhileswar defeated Aqil Mirza Khairil Fariz.
Sim Yeak Wei beat Raziq Putra Fakhrur Razi for the Under-13 title.
(Source: The Star)
Malaysia Bagged 3 Gold Medals at Commonwealth Esports Championships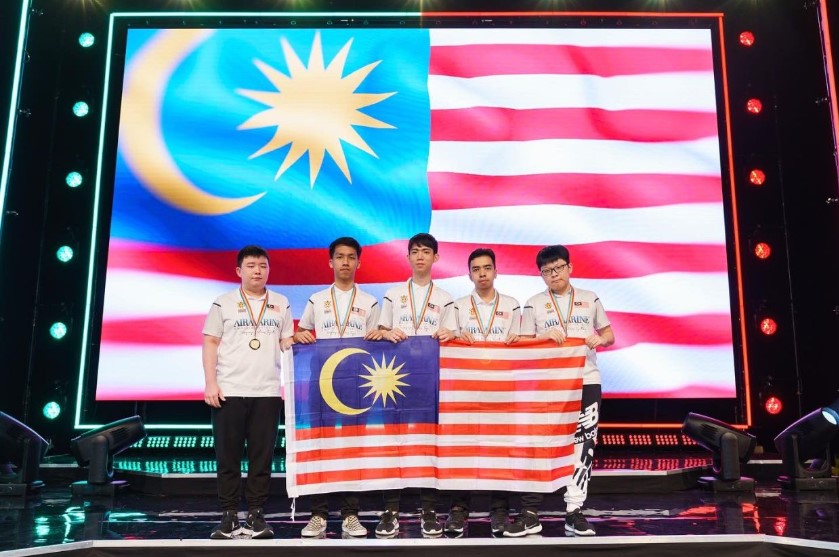 The Malaysia esports contingent has won three gold medals at the Commonwealth Esports Championship held in Birmingham, England. The wins are as follows:
Mohamad NorHaikal Mohamad Noh won a gold medal in eFootball, beating Scottish player Gary McInnes.
Malaysia team consisting Stephanie Lim Yuen Lii, Bette Chia Hooi Ping, Tan Lyn Xhin, Nadrah Saufi, Wong Wei Sian & Lim Chern Tze also won gold in the Dota 2 female category by overcoming team England 2-0.
The Malaysian team consists of William Yeoh Kwok Teong, Denise Danial Abdullah, Chung Wei Shen, Ahmad Ayhad Husam, Pang Sze Xuan, & Loyd Yong Binjie in the Dota 2 open category beat England 2-1 in the Grand Final match for the gold medal.
(Source: The Star)
We at Rise Malaysia sincerely want to congratulate and thank the Malaysia's representatives and athletes who are mentioned in our 2022 Sports Achievements in Malaysia list. May we witness more achievements from the sports field in the upcoming years. Majulah sukan demi negara!
More to read about Sports: