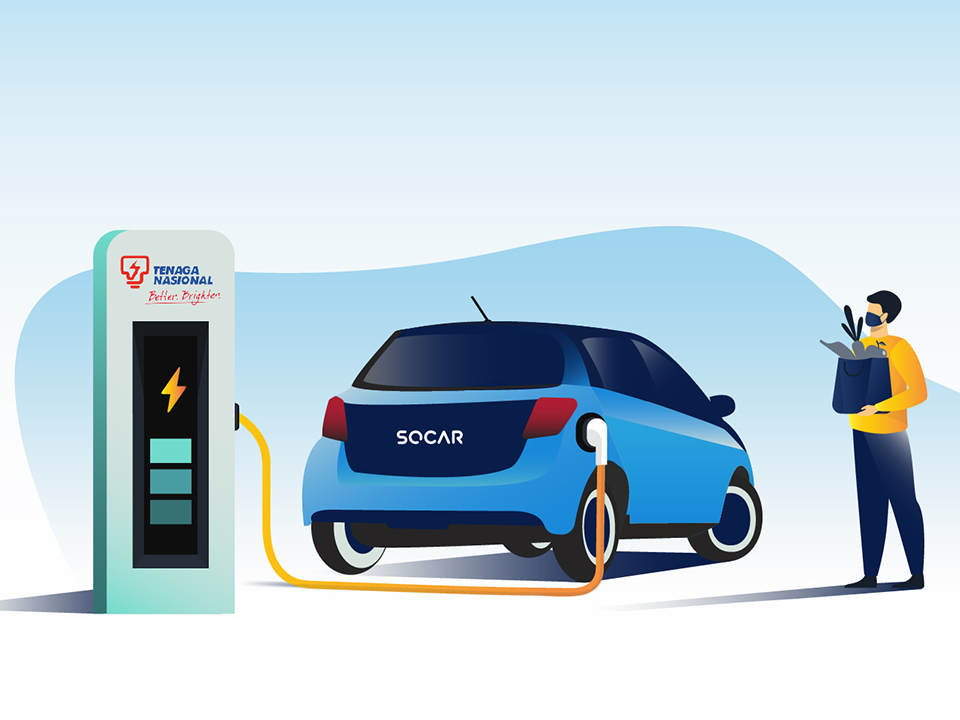 Socar Mobility Malaysia (Socar) and Tenaga Nasional Berhad (TNB) recently signed a Memorandum of Understanding (MoU) to leverage the sharing of electric vehicle (EV) demand data in Malaysia. The collaboration is an initiative to drive the use of EVs in Malaysia.
It is also in line with the national and global efforts to reduce greenhouse gas emissions from the transportation sector, which is estimated to account for about 21% of emissions. 
To determine the key locations for EV charging infrastructure in Malaysia with Socar's data
According to a statement, the partnership will see TNB's plans to utilize Socar's data on vehicle usage and travel data to identify strategic locations to install EV charging infrastructure. It will also help to determine the location, amount and types of chargers for installation including direct current (DC) fast chargers along key travel routes.
Meanwhile, Socar plans to expands its fleet by hundreds of EVs in the next two to three years. The company will also roll out up to 50 EV zones by the end of next year.
Socar offers EVs on its platform
The car-sharing company aims to make EVs more accessible to Malaysians, as it addresses the cost barrier that limits EV adoption.
With its large database of car-sharing usage, the company can determine which EV models and where to roll out the EVs.
TNB is ready to lead EV adoption in Malaysia
The company supports e-mobility movement and encourages the adoption of EVs in the country. Followed by its partnership with DHL Express Malaysia, TNB is ready to work with like-minded partners like Socar and DHL to support low carbon mobility.
"TNB is set to take a leading role in driving EV adoption in Malaysia, especially among fleet management operators, and one of the key steps to achieving this is by establishing more EV charging zones that would be utilised optimally based on known travel routes," said Datuk Ir. Megat Jalaluddin Megat Hassan, Chief Retail Officer of TNB.
Compared to the previous partnership of TNB and Socar back in 2019, the new collaboration is more extensive.
"Together, we are confident in fostering more interest from other players in the EV infrastructure ecosystem to achieve a robust synergistic business environment that would benefit the EV community at large," said Megat.
The collaboration will be an instrumental step in giving the public first-hand experience of the adoption of EV lifestyle.