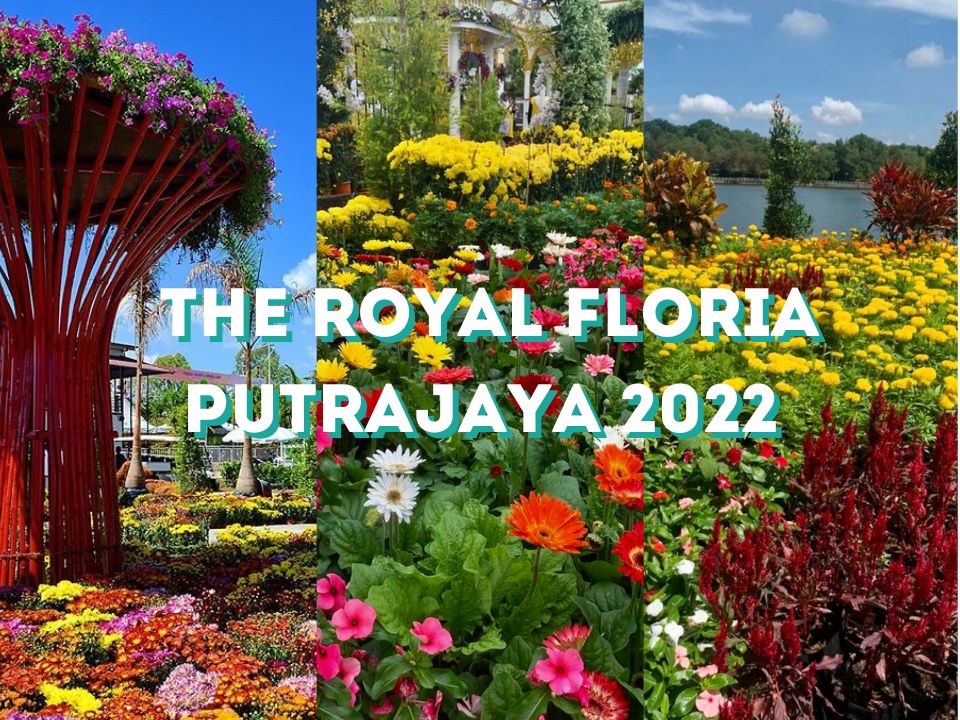 The Royal Floria Putrajaya 2022 is back again after two years of inactivity due to Covid-19, with an abundance of flowers that will leave you feeling happy and sweet.
The Annual Floral Showcase Event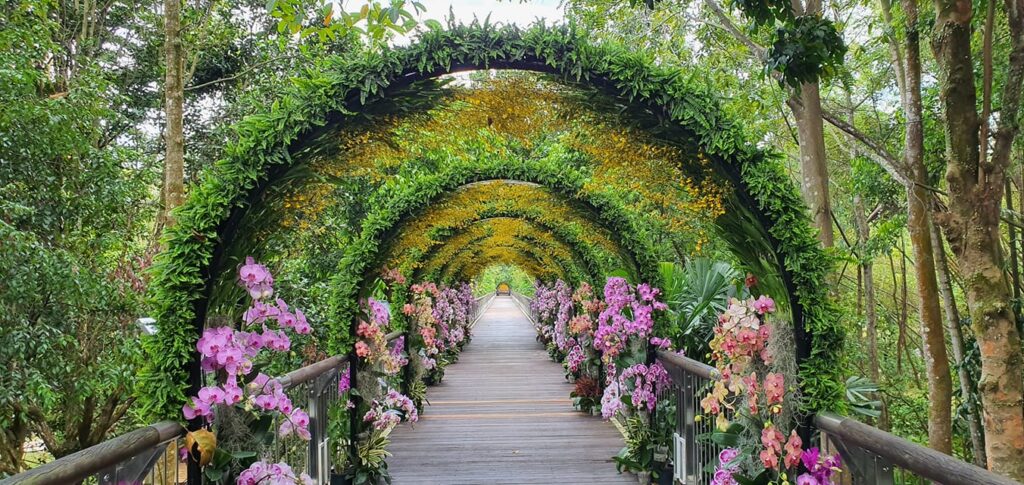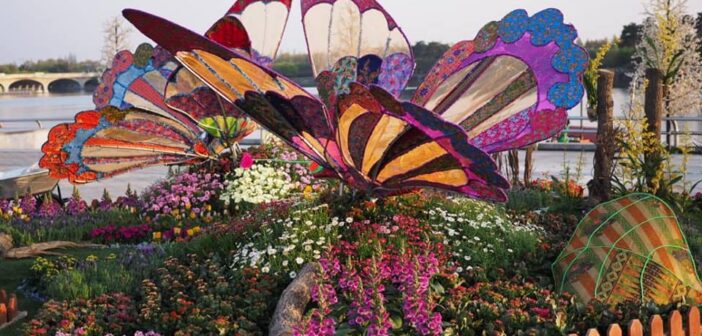 With an exquisite arrangement of 400,000 varieties of flowers in this floral display, 10,000 orchids were chosen as the flower for the occasion this year, along with seasonal favourites like bonsai, bromeliads, hibiscus, heliconias, roses, bougainvillaea, begonias, lilies, and chrysanthemums. This 13th annual Royal Floria Putrajaya will be known as Malaysia's Largest Flower & Garden Show that will take place in Anjung Floria Exhibition Centre, Putrajaya.
The last Floria had a successful run with 1,000,000 people attending the event and 61 display garden lots with 43 international participants from 23 nations.
Although the duration for this event is shorter than the previous years, which is supposed to be a 10-day event, hopefully all garden lovers will have the chance to visit and enjoy the extravagant scenery and also will get to experience the exhibition's various charms during both day and night, wherein flowers captivate visitors by day and colourful lights dazzle the venue by night.
Opening Ceremony by the Queen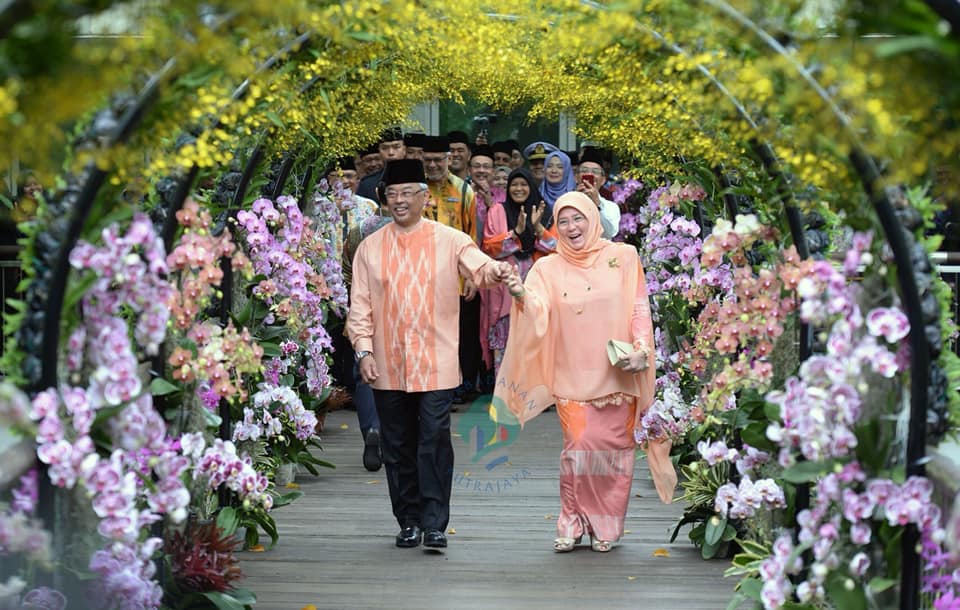 This spectacular floral event was opened by Queen Azizah, the Raja Permaisuri Agong Tunku Hajah Azizah Aminah Maimunah Iskandariah on 29th August 2022. Federal Territories Minister Datuk Seri Dr. Shahidan Kassim welcomed Her Majesty upon her arrival, and she spent over an hour exploring the Anjung Floria Garden, which features a wide range of species and varieties of flowers and ornamental plants.
Further Details On The Royal Floria Event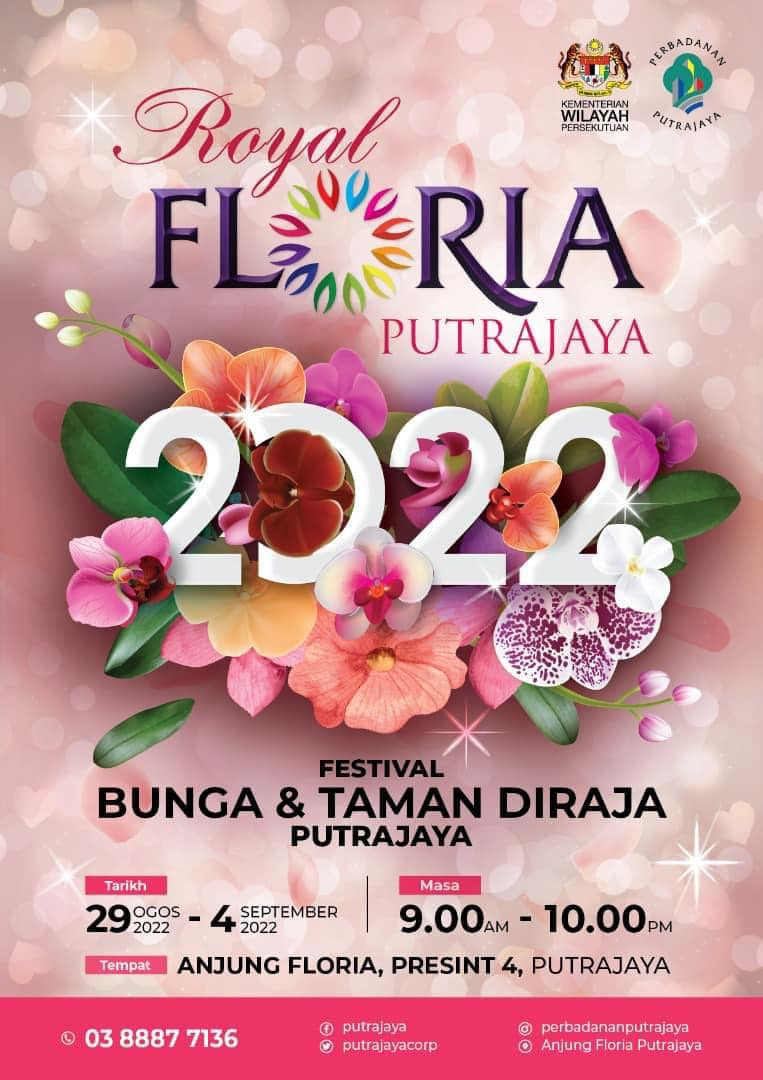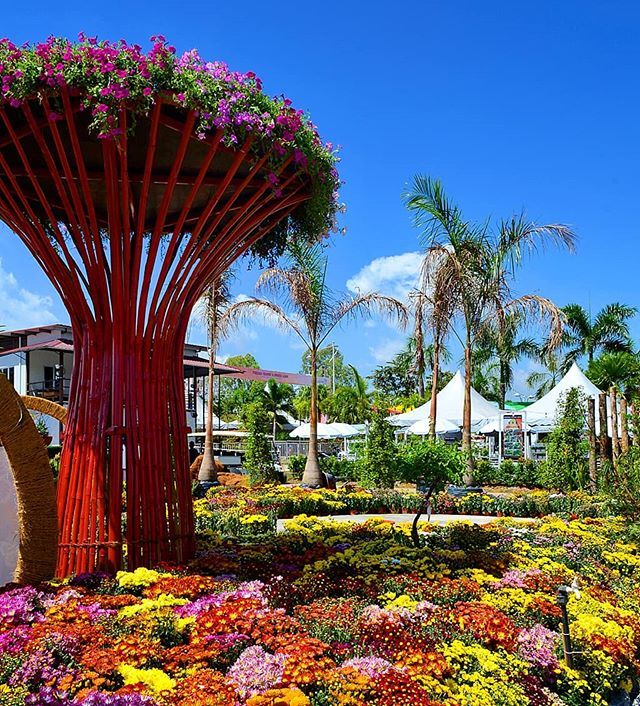 The Royal Floria Putrajaya will take place for only a week as stated, from 29th August until 4th September 2022 from 9.00 am until 10.00 pm. There's still time for you to join this weekend so do not fret!
To enter the event, you must purchase a ticket in advance from their website and the ticket is valid for a whole day. Below here is the ticket information:
Malaysian
| | |
| --- | --- |
| Adult | RM15.00 |
| Child (7-12 years old) & Senior Citizens (Above 60 years old) | RM5.00 |
| OKU or Child (6 years old and below) | FREE |
Non-Malaysian
| | |
| --- | --- |
| Adult | RM80.00 |
| Child (7-12 years old) & Senior Citizens (Above 60 years old) | RM40.00 |
| OKU or Child (6 years old and below) | RM24.00 |
Thinking of going this weekend? Go book your tickets now at floria.putrajaya.my
Visit their website here for additional details on this floral event, and contact them at 03-88877136 with any additional enquiries.
For more flower related articles, do read Tecoma Trees Across the Nation: Cherry Blossoms in Malaysia