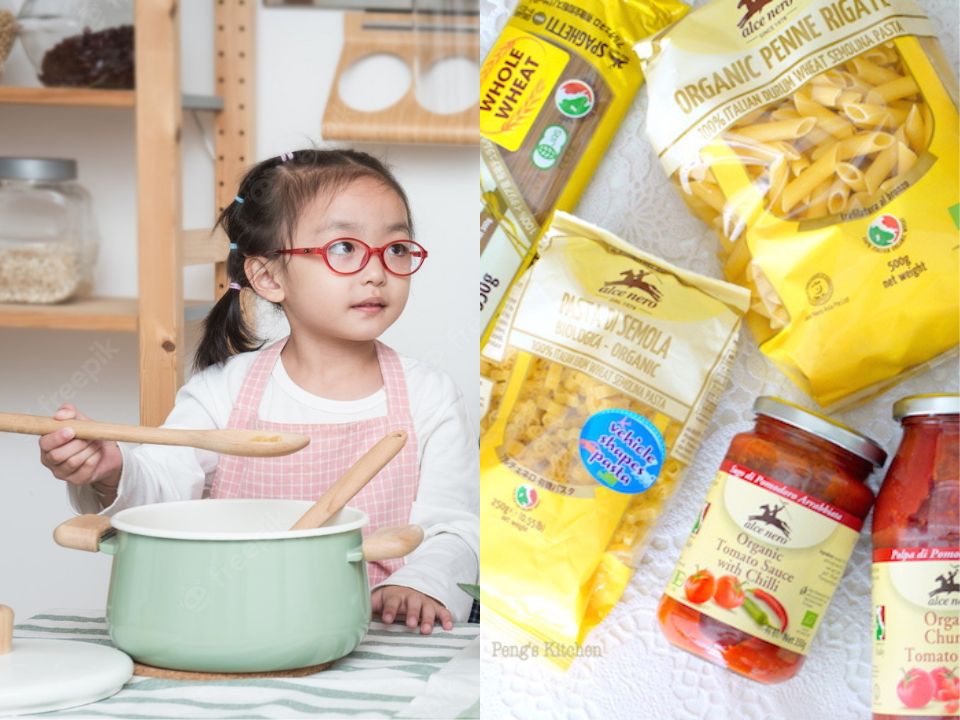 Help your child practice cooking by using simple dishes made with Alce Nero organic condiment products.
Let Your Kids Learn Cooking With The Help of Alce Nero
Cooking is an important life skill that is becoming increasingly valuable around the world. Families are encouraging children to begin cooking at a young age in order to nurture independence.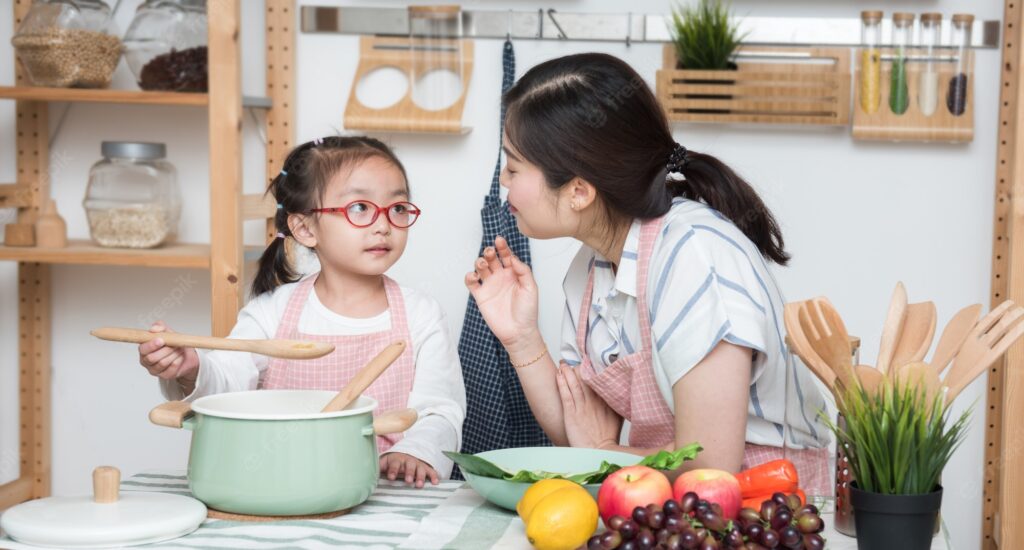 Encourage your child by starting with easy and simple tasks such as preparing cold beverages, salad or other dishes that only require assembly or baking rather than stove-top skills. Keep in mind, they're not master-chef kids!
However, when they do gain confidence they can move to stove-top cooking with your guidance. With more practice, they can soon prepare snacks, drinks and salads for themselves and for their loved ones.
Some of the easiest recipes for children use condiments to impart flavours that elevate even the most basic preparations to the next level. Alce Nero ™, certified Halal, and a leader in organic food including, pasta, pasta sauces, honey, jams, olive oil, apple cider vinegar and balsamic vinegar among others is here has compiled four simple recipes to get kids started on a culinary adventure in time for World Parents' Day on July 24.
The organic condiments featured are Alce Nero™ Apple Cider Vinegar, Alce Nero™ Balsamic Vinegar, Alce Nero™ Organic Wildflower Honey and Alce Nero™ Extra Virgin Olive Oil. These organic condiments are packed with health benefits, being a centre of the heart-healthy Mediterranean diet.
Try these recipes with your children and let them pamper you!
4 Organic Alce Nero Recipes For Your Kids To Try
1. Caprese Salad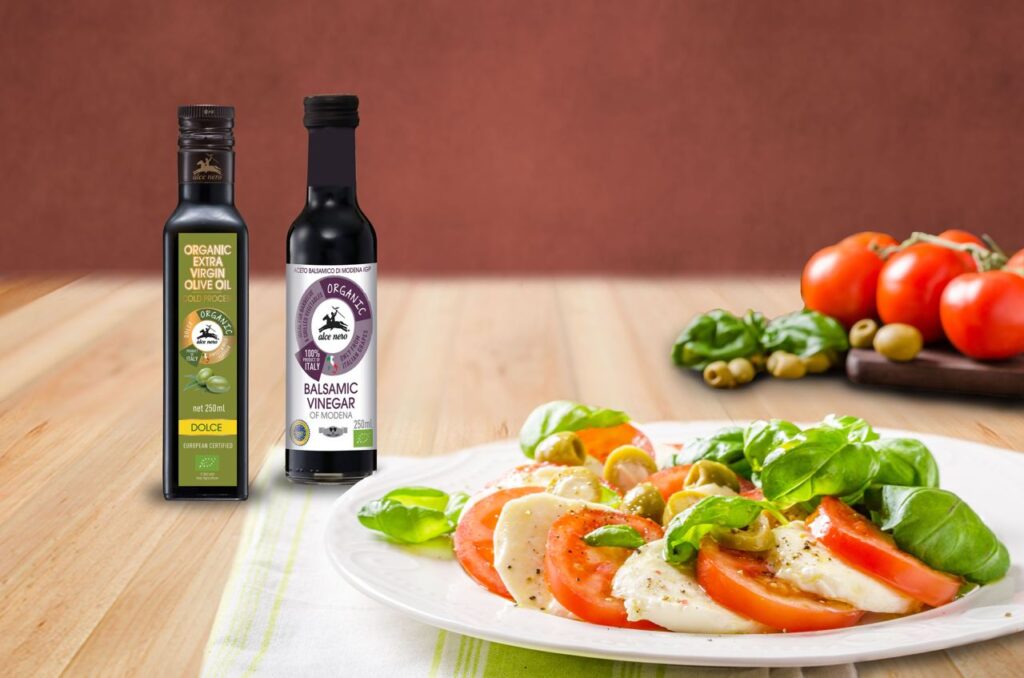 Caprese salad offers great flavour from the combination of just a few ingredients. Only the tangy balsamic glaze requires minor stove top time.
Directions
Make the balsamic vinegar glaze by placing the Alce Nero™ Balsamic Vinegar into a small sauce pan, bring to a gentle boil on low heat. It should reduce and thicken in 6 to 8 minutes. Then, set aside.
Slice tomatoes and fresh mozzarella into 1 cm thick rounds (if there's less than perfect rounds of tomatoes and cheese – more treats for the cook!).
On a plate or platter, arrange the tomato and cheese slices, overlapping and alternating them. Wash and pat dry fresh sweet basil leaves. Arrange them over the assembled tomato and cheese slices.
Drizzle with the balsamic vinegar glaze and Alce Nero™ Extra Virgin Olive Oil before sprinkling with sea salt and freshly ground black pepper.
Why this recipe: The output is greater than input. You will be impressed, kids will be delighted by their own capabilities, and everyone can dig into one of the simplest and tastiest salads.
Prep time: 10 minutes
Cook time: 10 minutes
Servings: 4 pax
2. Sparkling Apple Cider Vinegar Limeade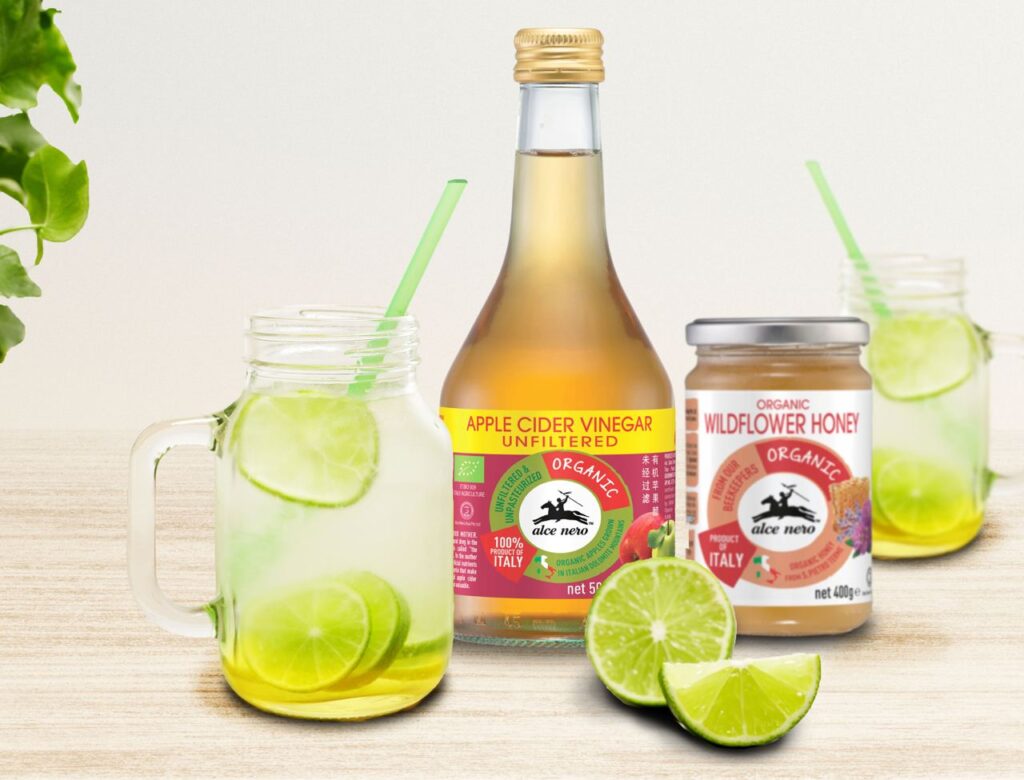 The kids can energise weekend meals, or weekday dinner with this sparkling apple cider vinegar limeade. Super easy and refreshing, especially on hot days.
Directions
In a drink dispenser combine 3 litre sparkling water, 3 tablespoon of Alce Nero™ Apple Cider Vinegar, juice from 5 limes, 4 tablespoon of Alce Nero™ Organic Wildflower Honey.
Mix it well, then top up with ice cubes.
Pour into pretty glasses, garnish with lime slices, and finally take a good sip.
Why this recipe: Great for young children as it's so simple but can look so fancy with a bit of garnish and a metal or glass straw. Also, it's a healthier option for parents.
Prep time: 10 minutes
Cook time: None
Servings: 5 pax
3. Spaghetti with Olive Oil and Garlic (Aglio e Olio)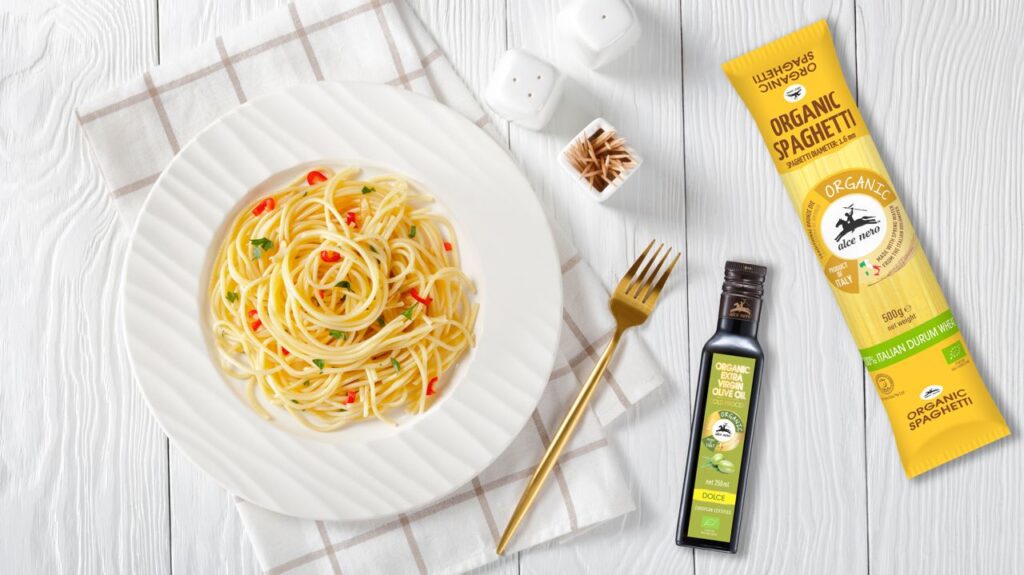 This is perhaps the simplest spaghetti dish for beginners and yet the taste is worth much more than the minimal effort. Your child may require help with this one if they are inexperienced with stove top cooking.
Directions
Pour 450g Alce Nero™ Spaghetti in boiling water for six minutes to get al dente pasta.
In a different large frying pan, combine garlic, Alce Nero™ Extra Virgin Olive Oil, salt, and red pepper flakes, warm over low heat until the garlic softens and turns golden (Extra tip: If you love garlic add more for an intense yet mellow flavour).
Drain the pasta, reserving about a ½ cup of the cooking water.
Add the Alce Nero™ Spaghetti and the reserved water to the garlic mixture and mix well until the spaghetti is well coated in garlicky olive oil.
Transfer to a large serving bowl or divide among individual plates.
For garnish, add parsley and lemon zest.
Why this recipe: Simple pantry staples come together quickly and easily in this Italian classic. Kids will feel accomplished making this, and you won't need to make dinner.
Prep time: 10 minutes
Cook time: 15 minutes
Servings: 5 pax
Suddenly crave for some pastas? Click here to see other appetising pasta dishes with Alce Nero's organic pasta.
4. Tomato Bruschetta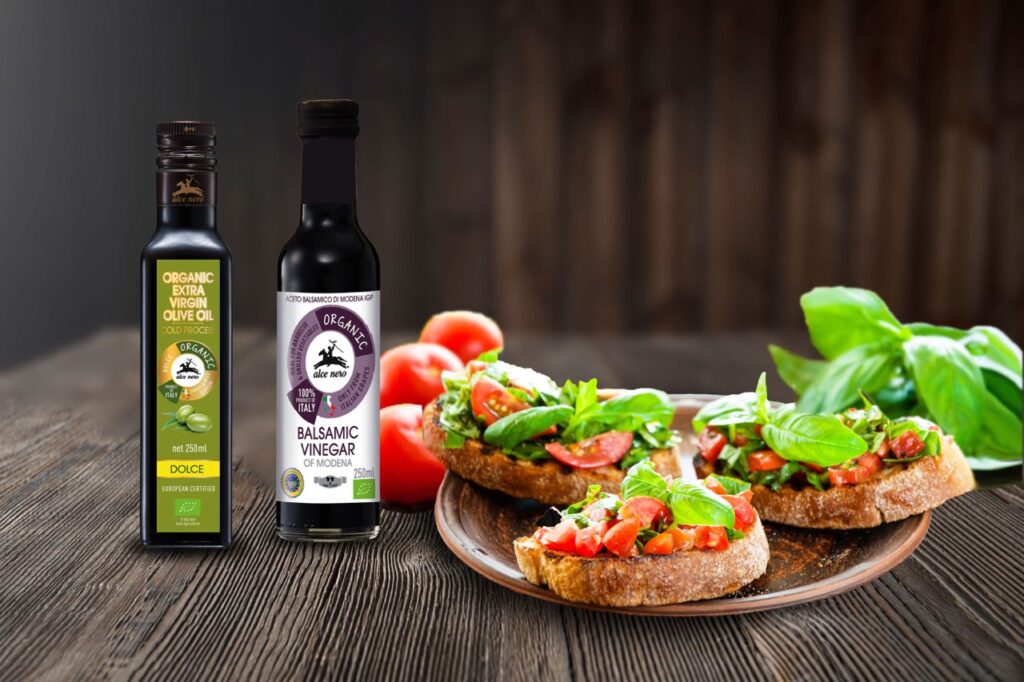 Café quality starter that is as tasty as it is pretty.
Directions
Preheat the oven to 200 degrees °C
Place bread slices on a baking sheet, then toast for 5 minutes.
After finished baking, rub the toasted side with cut garlic.
In a separate bowl, toss chopped tomatoes, cheese, Alce Nero™ Extra Virgin Olive Oil, Alce Nero™ Balsamic Vinegar, onion, basil, salt and pepper together and mix them well.
Divide the mixture evenly over the toast.
Why this recipe: Kids love making something that their family can enjoy together, and this recipe is simple and stunning.
Prep time: 10 minutes
Cook time: 10 minutes
Servings: 5 pax
Alce Nero™ products are available in the supermarket at AEON, Ben's, Cold Storage, Giant, Jaya Grocer, Village Grocer, TF Value and via the Ayam Brand Shopee Official Store & Ayam Brand Lazada Official Store
For more easy, quick and healthy recipes that kids can prepare on their own, please visit their website and Facebook page.
If you're looking for more recipes, look no more than down here: