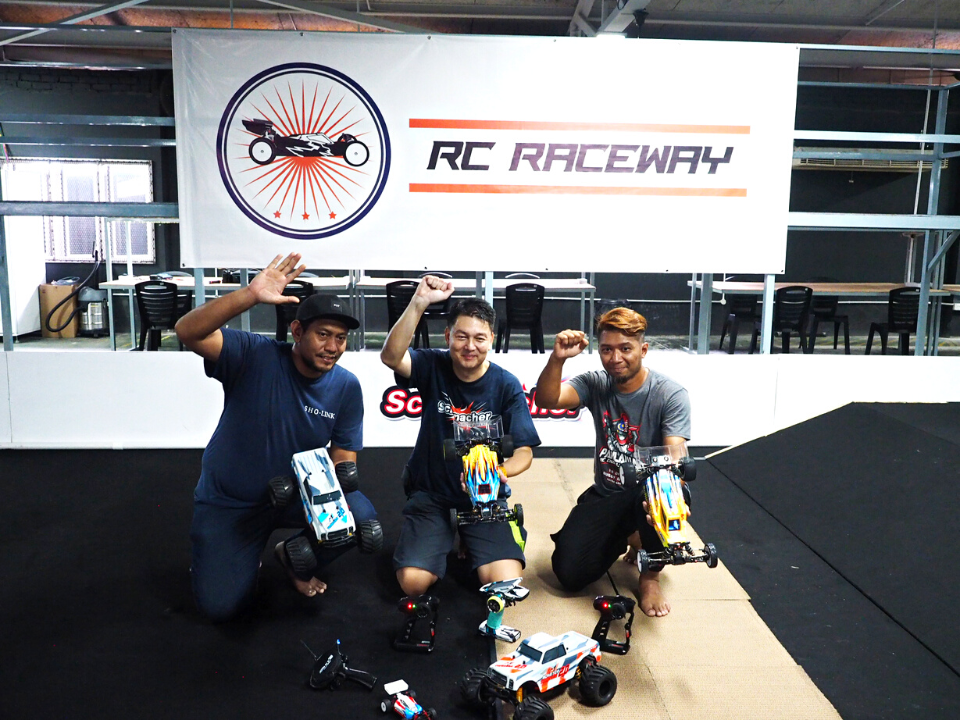 Love car racing but too scared and overwhelmed with go-kart? Try RC! RC Raceway is Southeast Asia and Malaysia's first ever Indoor Radio Control Carpet Off-Road Track placed at X Park Sunway Serene, Petaling Jaya. Get to know about this RC (Radio-controlled) car track together with us!
RC Raceway, About the Track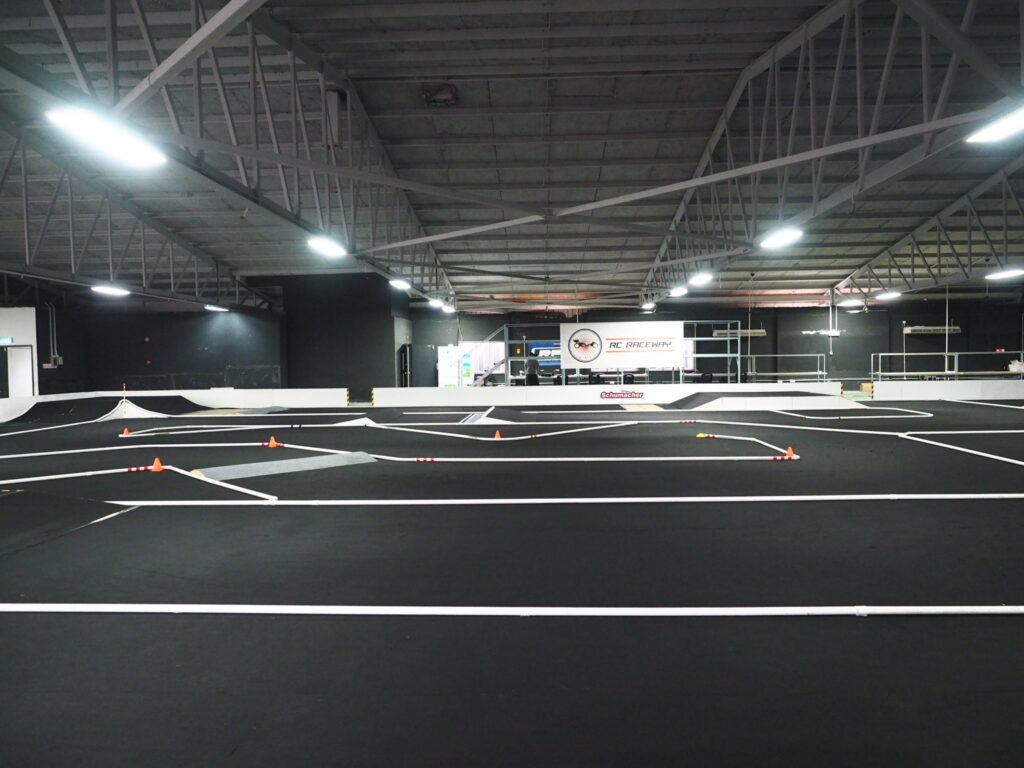 Aligned to the International Racetrack standards, the dimension of the track is 110ft x 75ft. This illustrates the most accurate experience one could get, especially if they're aiming for competition. Other than that, other facilities provided are as follows:
Pit tables with charging facility
Driver's stand
Track side hobby store – provides all your RC needs
Coffee shop
Near to their food court
Easy access parking
Buggy rent service: Monster Trucks only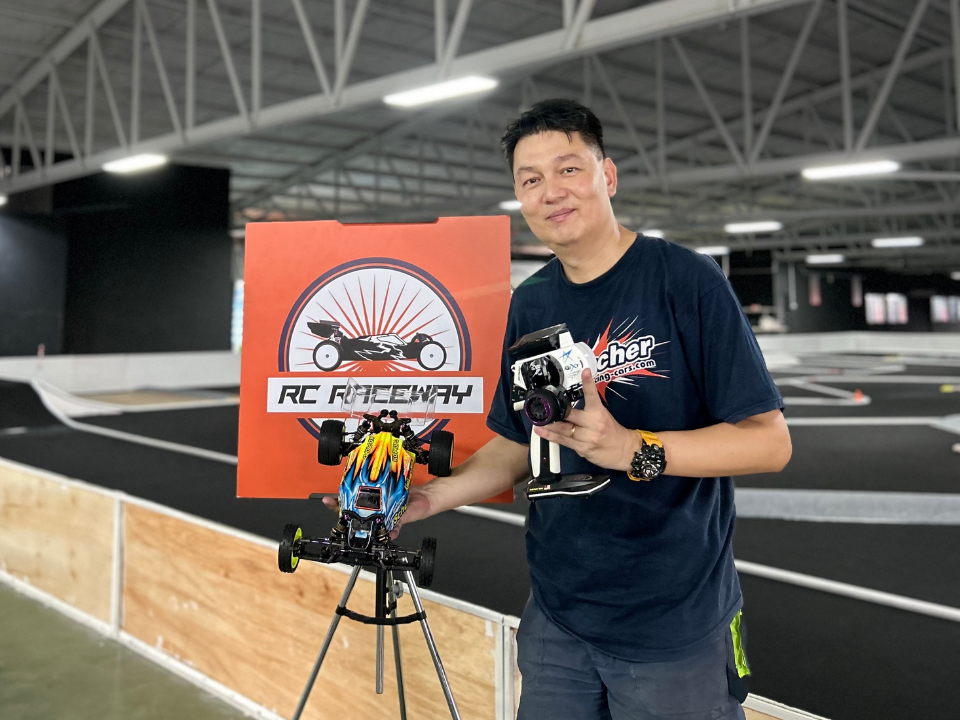 Explaining about racing at RC Raceway, Mr. Adrian Yew, General Manager of RC Raceway said:
Racing is one aspect of RC cars that every owner looks forward to experience. It is one activity that most first-time owners look forward to because it's an opportunity for you to push your car to the limit and put it to the test against other RC cars. For some RC hobbyists, nothing can come close to racing against a group of other drivers each week.

Mr. Adrian Yew, General Manager of RC Raceway
What is RC?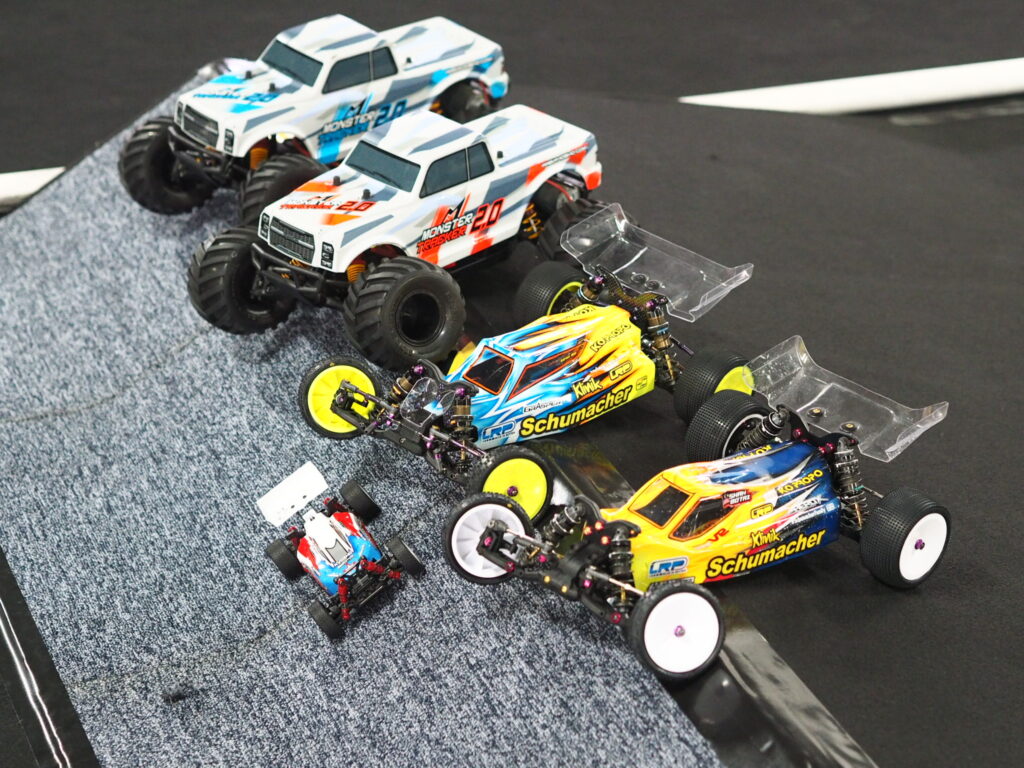 As mentioned above, RC is defined as Radio-controlled or Remote-controlled which can come in many forms; miniature cars, vans, buses, trucks, or buggies. They can be controlled from a distance using a transmitter. RC Raceway specialties are on the buggies!
Three types of buggies they introduced on their launching day are as stated below:
Kids-friendly small buggies – made and race professionally in Japan (Price range: RM700 – RM1000)
Monster trucks – build tough and suitable to be used anywhere (Price range: RM600 – RM2500)
1/10 scale EP Off-Road Buggy – sold separately; kit, battery, remote, etc. (Price range: RM1500 – RM3000)
For the 1/10 scale EP Off-Road Buggy kit, you'll need to assemble the body yourself. Basically the manual is important as it will guide you step by step.
What can be concluded from here is, it proves how RC Raceway aims to cater to all levels of skills regardless of age and experience.
Why RC is a Good Investment?
Playing RC may improve one's hand-eye coordination, motor skills, spatial intelligence, awareness skills, and dexterity. These could be the best reasons to introduce RC to kids as early as 5-8 years old. Similar to a real car, RC requires maintenance, which gives kids more sense of responsibility and boosts their self-efficacy.
On the other hand, for the parents or adults, with RC, it'll help them to learn about the RC systems, adjusting car & radio settings, making friends, and working together with their kids. It's obviously a bonding time too for them.
RC Raceway Upcoming Plan
Within a month or two, RC Raceway is planning to provide training programs for beginners who want to get into this world but do not know how to start. They aim to provide intensive guidance and training, helping those who are interested. We can't wait and are excited for it!
Calling off all RC lovers out there, grab your RC and go to RC Raceway now at X Park Sunway Serene. They're open everyday except for Monday! Bring your kids, friends, family, and race your heart's content!
For more information and details, kindly visit their Facebook, Instagram, or contact them at 018-3111308, email at [email protected]
More to read about hobby: