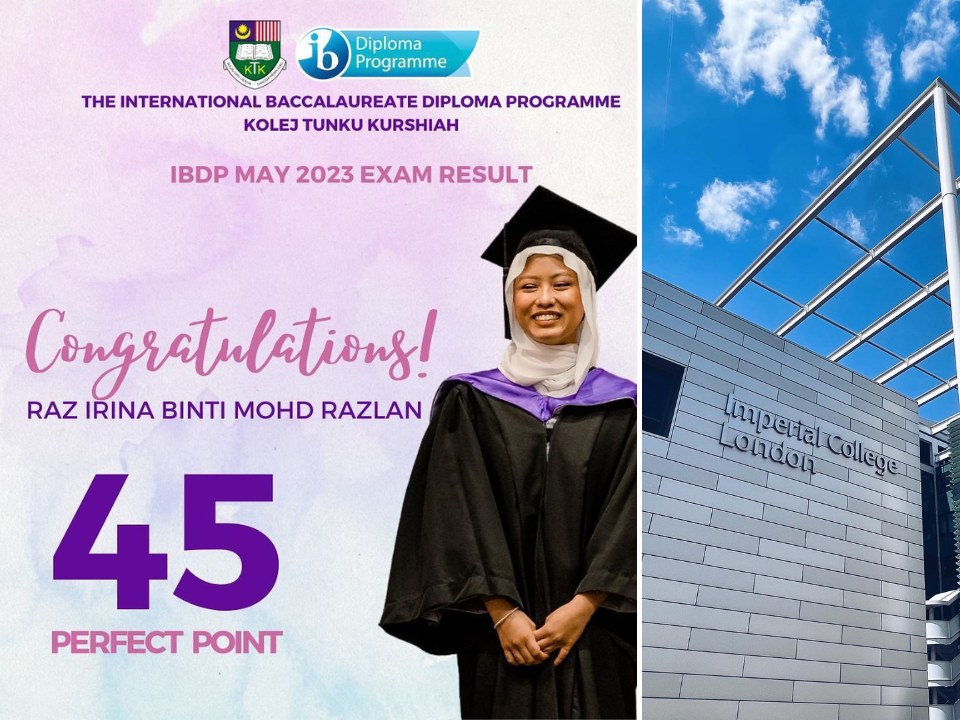 Raz Irina Mohd Razlan, a Malaysian student who achieved an extraordinary result in the May 2023 International Baccalaureate Diploma Programme examination. Her success secured her a spot at Imperial College London.
Raz Irina Scores Top 1% In The 2023 (IB) Diploma Programme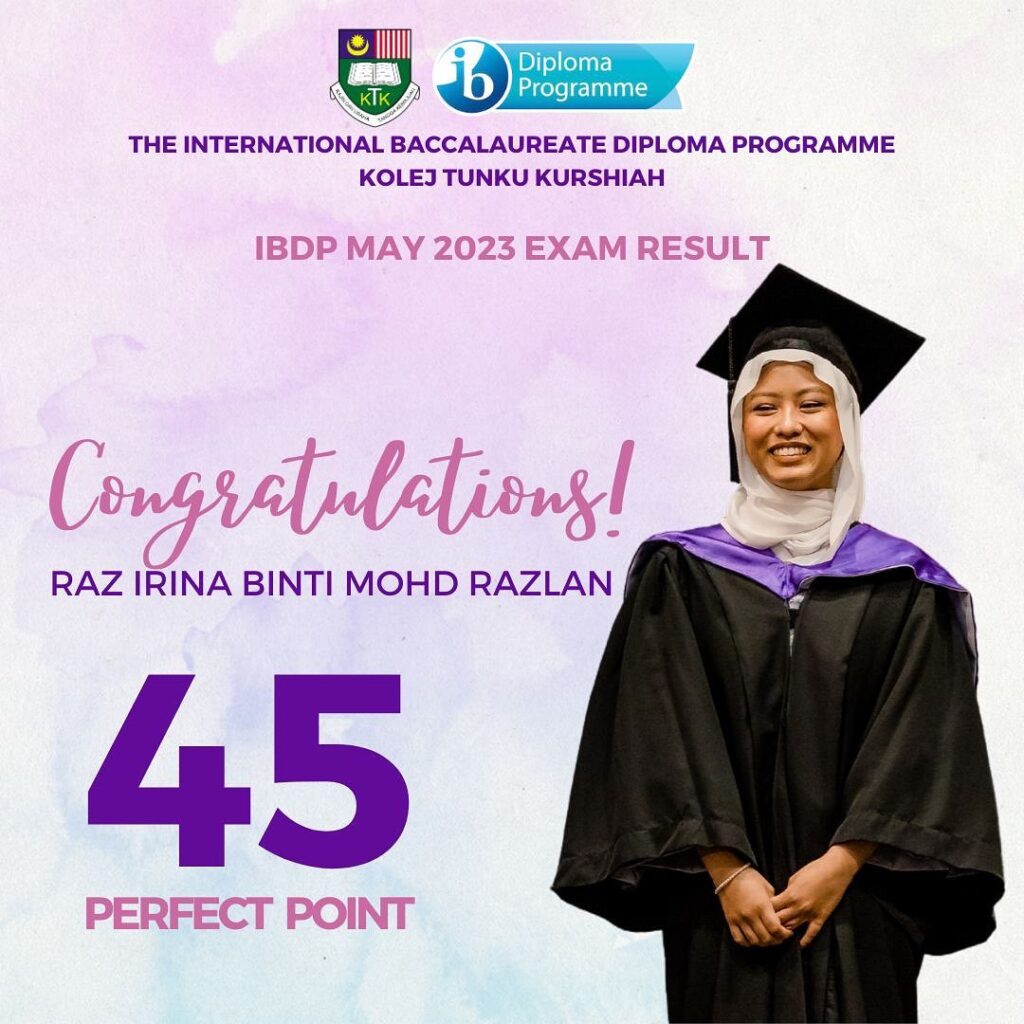 Image via Kementerian Pendidikan Malaysia
Raz Irina managed to achieve a perfect 45/45 points in the May 2023 International Baccalaureate (IB) Diploma Programme examination. In other words, Raz Irina scored the maximum grade of seven in all six subject groups.
Raz Irina has also managed to gain full marks in the three core subjects, Creativity, Activity & Service (CAS), Extended Essay, and Theory Of Knowledge (TOK). Thanks to her commitment and self-reliant mindset, Raz Irina is placed among less than 1% of the candidates who achieved a perfect score.
The Ministry of Education (MOE), extended their congratulations to Raz Irina via an Instagram post for her outstanding achievement in IBDP 2023.
In the post, MOE stated,
Congratulations & goodluck to Raz Irina Mohd Azlan.

Ministry Of Education
According to MOE, Raz Irina Mohd Razlan is one of the Cohort 6 students of Kolej Tunku Kurshiah. Raz Irina is known as one of the students who is diligent, positive, and committed to her studies.
Raz Irina Mohd Azlan Is Going To Imperial College London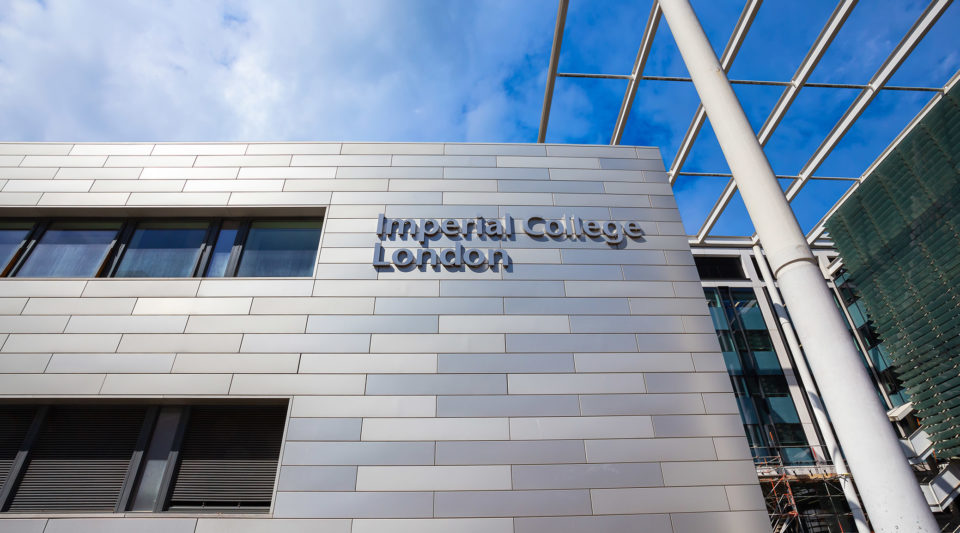 Image via College Of Engineering
As a result, of her outstanding performance, Raz Irina has been offered a spot at Imperial College London, one of Great Britain's prestigious universities. She has accepted the offer to pursue Chemical Engineering (MEng).
Outstanding Performances In IB 2023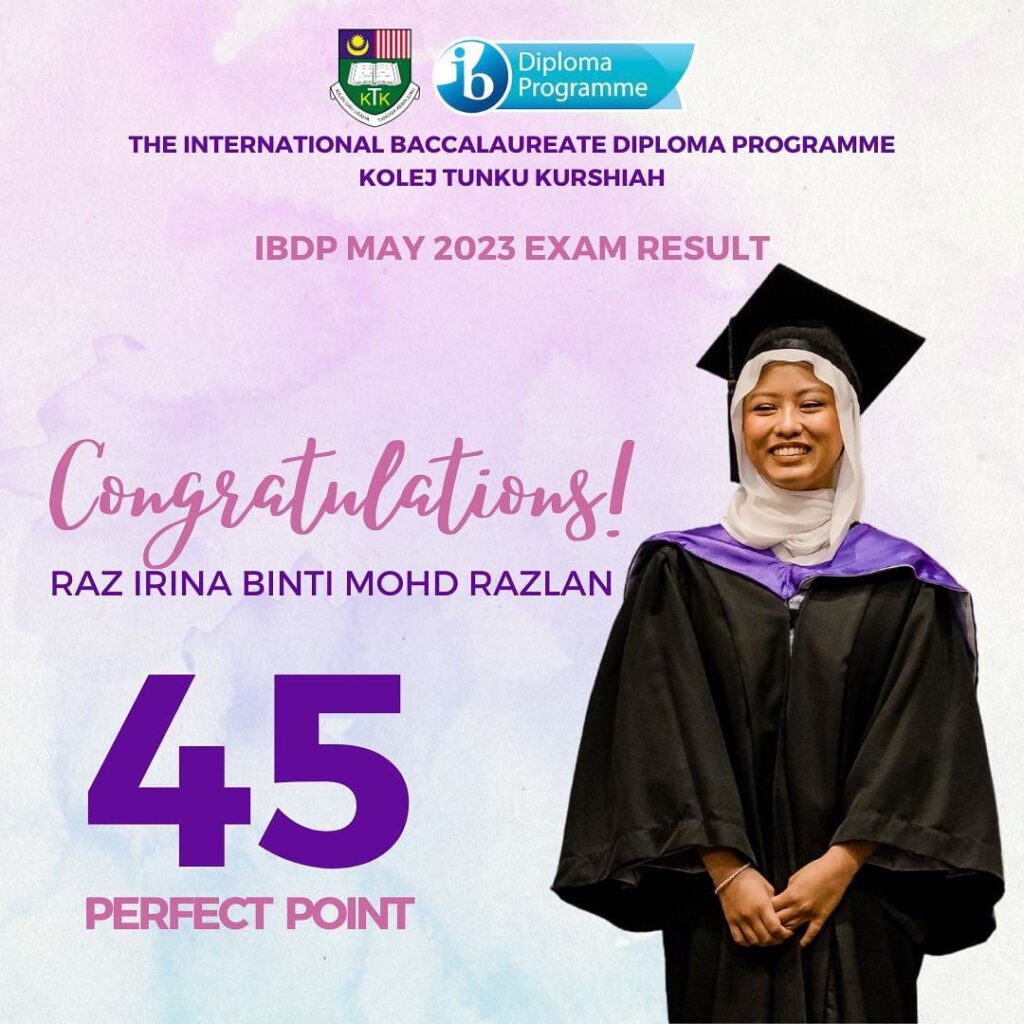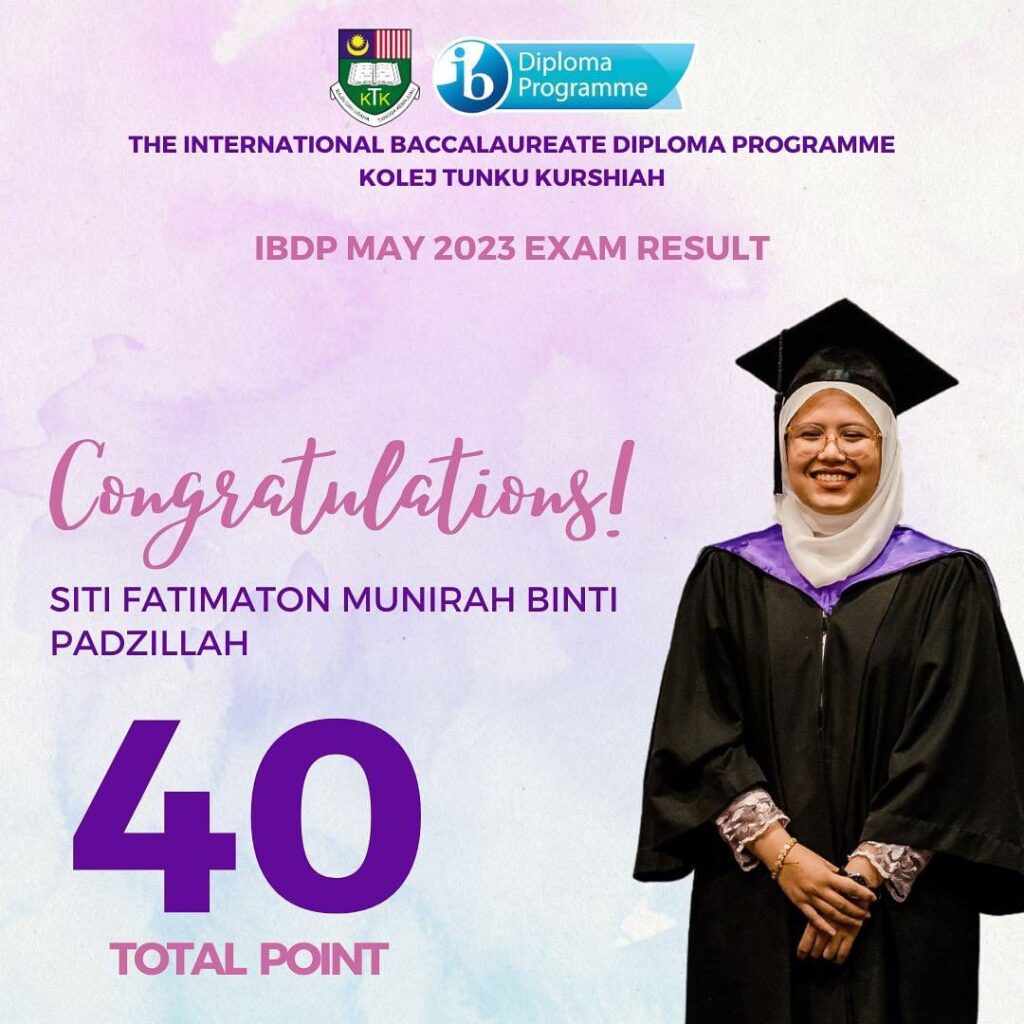 Images via Kolej Tunku Kurshiah
Another three students from the same school also managed to achieve excellent scores. They are Sarah Iman Binti Muhammad Ridzuan with 42 point, Siti Fatimaton Munirah Binti Padzillah and Adani Nurzuhaira Binti Nor Zaidi with 40 points.
On behalf of Rise Malaysia, our heartfelt congratulations go to Raz Irina, Sarah Iman, Siti Fatimaton Munirah, and Adani Nurzuhaira. We wish them the best and good luck in their future endeavors. Their excellent achievements will definitely inspire other students and as proof that one can achieve anything with diligence and consistency.
Congratulations and all the best to all of them!
On a side note, read about Umar Osman, another young Malaysian who breaks his own national record!