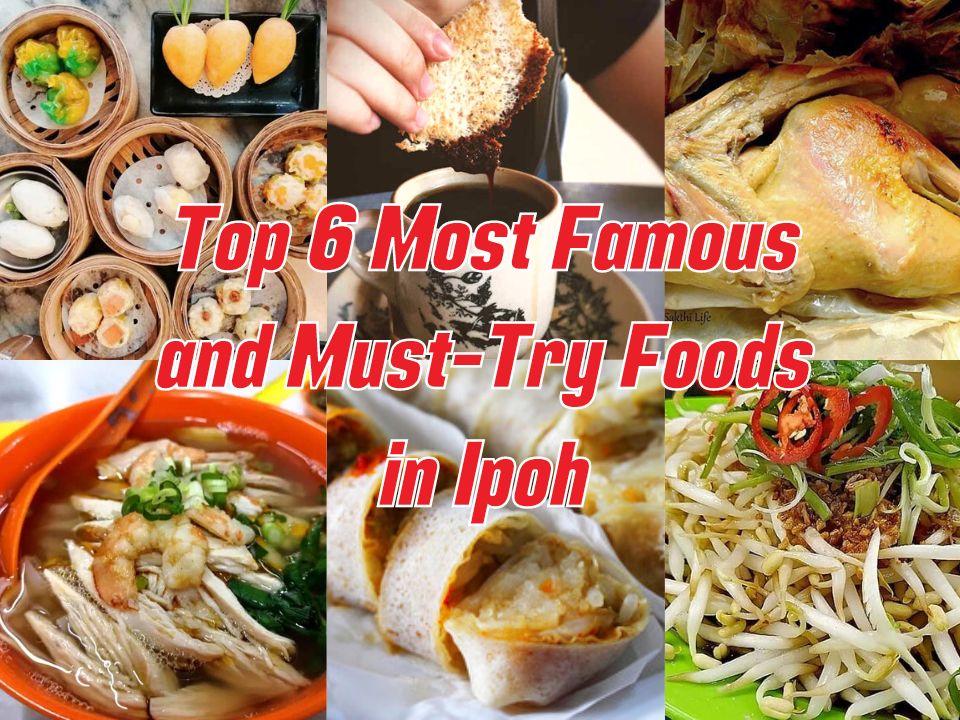 As Malaysians, we are connected by our love of food. According to Perry (2017), food plays a significant role in bringing Malaysians together and educating Malaysians to appreciate each other's cultures and customs.
As the adage goes, the more, the merrier; thus, be sure to bring more friends to enjoy the delicious and popular food in Ipoh together!
Ipoh's Top 6 Most Notable and Must-Try Foods
1. Bean Sprouts Chicken (Nga Choi Kai/Nga Choy Kai, 芽菜鸡)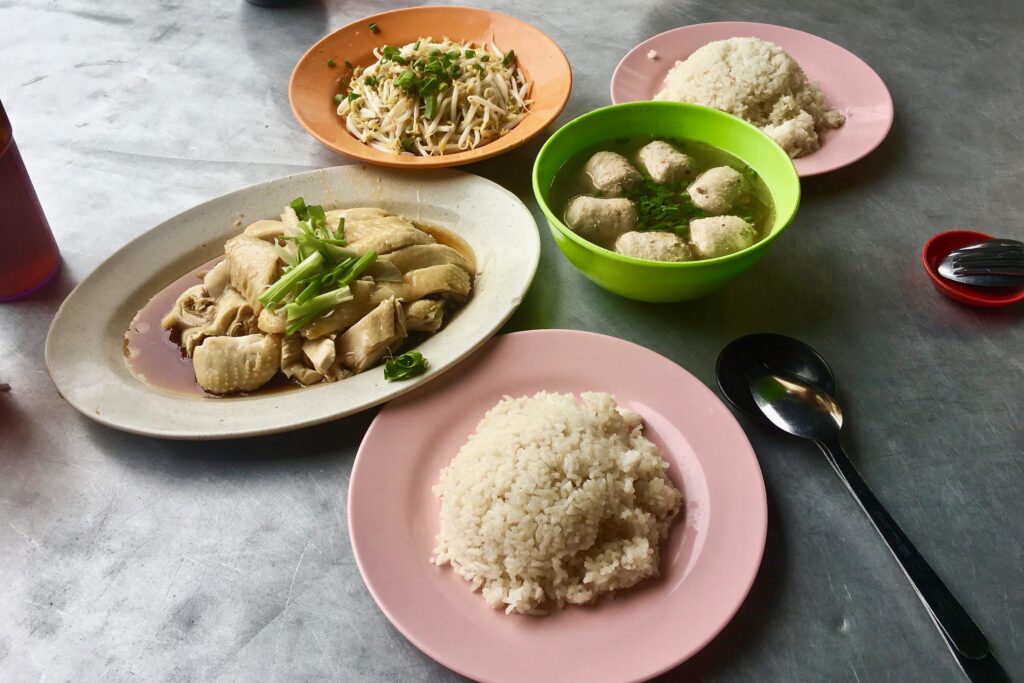 One of Ipoh's renowned signature foods is poached chicken with bean sprouts, also known as nga choi kai or nga choy kai. Some seasoning (sesame oil and soy sauce) and fresh garnishes, along with crispy and plump bean sprouts, rice, or hor fun 河粉 (also known as kway teow 粿条), are sufficient to bring out the nicely cooked and smooth texture of the chicken!
As a tip to keep the juiciness and tenderness of the chicken, it is poached in a water bath and then swiftly immersed in cold water to halt the cooking process. Interestingly, the chicken is prepared in the same manner as Hainan Chicken. The best way to enjoy the poached chicken with bean sprouts is to dip the poached chicken with some garlic chili sauce to enhance its flavor!
The crunchy and plump bean sprouts will merely require blanching for 10 seconds, followed by some sprinkles of sesame oil, soy sauce, and a pinch of white pepper for a more tasty flavor.
Recommend:
Restaurant name: Restoran Tauge Ayam Lou Wong
Address: 49, Jalan Yau Tet Shin, Taman Jubilee, 30000 Ipoh, Perak
2. Ipoh White Coffee (怡保白咖啡)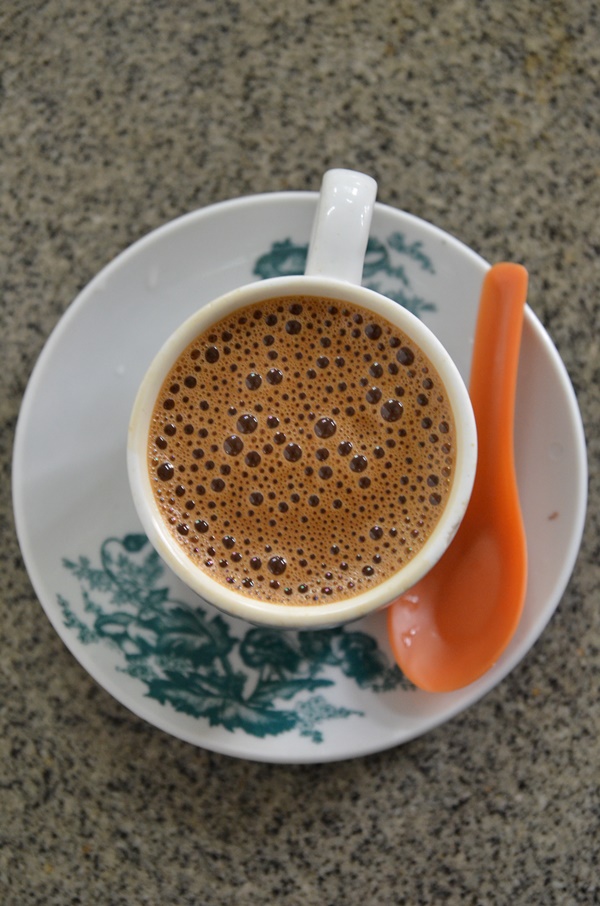 Coffee lovers, take note! You must have a cup of the authentic and famous brew on your travels because Ipoh, also known as the Bougainvillea City, is the root of Ipoh white coffee!
The coffee beans used to produce the prominent Ipoh white coffee are roasted with palm oil and margarine, contributing to a lighter roast than black coffee. It is usually served with condensed milk and can be either cold or hot.
Kickstart your day with the light breeze at the classic kopitiam with the well-known Ipoh white coffee and different breakfast choices such as egg tart, soft-boiled eggs on buttered toast, kaya toast, wanton mee, and chee cheong fun (Rice noodle roll) with curry or mushroom sauce.
Recommend:
Restaurant name: Kedai Kopi Sin Yoon Loong
Address: 15A, Jalan Bandar Timah, 30000 Ipoh, Perak
3. Kai Si Hor Fun (鸡丝河粉)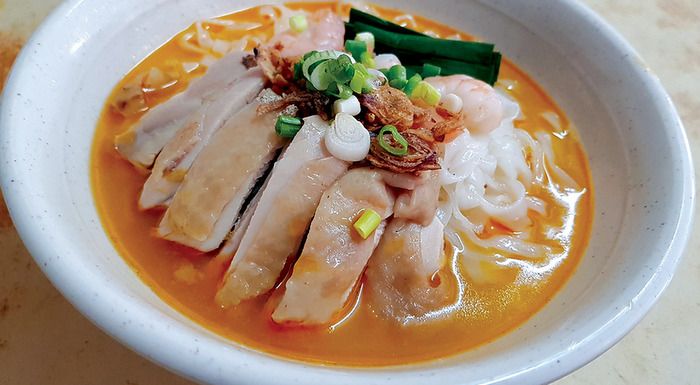 A must during your visit to Ipoh! A humble bowl of soup made with chicken carcasses and prawn shells, topped with fragrant prawn oil and garnished with chopped scallions on smooth and silky hor fun. Commonly, it consists of shredded chicken, prawns, and hor fun noodles.
This dish's popularity stems from the glassy and exceptional silky textured rice noodles swimming in a savory broth that has been simmered overnight with chicken carcasses. Before you leave, try out the delectable pork meatballs, one of the best matches with kai si hor fun!
Recommend:
Restaurant name: Thean Chun Coffee Shop
Address: 73, Jalan Bandar Timah, 31650 Ipoh, Perak
4. Dim Sum (广式点心)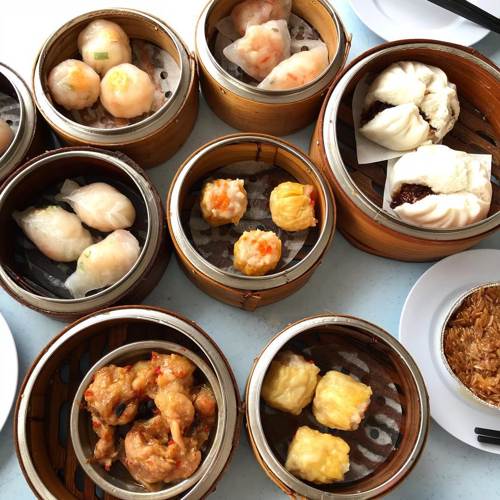 Why not add the dim sum to your bucket list when planning your cuisine adventure in Ipoh? Begin your day with dim sum, one of the popular food in Ipoh, in either fried or steamed!
Although you have skimmed the menu, are you still unsure what to order? To begin, try the classic dishes such as siew mai (a kind of Chinese dumpling filled with steamed pork, 烧卖), chee cheong fun, century eggs, and pork congee (皮蛋瘦肉粥), and loh mai kai (steamed glutinous rice with chicken, 糯米鸡).
Usually, the various choices of Hong Kong-style dim sum are freshly made and not overly salty or greasy. Some must-try dim sum include loh mai kai, char siew pao, chee cheong fun, wu kok (yam croquettes, 芋角), siew mai, har gao (a kind of Chinese dumpling filled with shrimp, 虾饺), and fried or steamed lo bak go (radish cake, 萝卜糕)! However, it is worth noting that the dim sum amounts and variety differ based on the restaurants.
Recommend:
Restaurant name: Restaurant Sun Kim Aik
Address: Jalan Lahat, Taman Falim, 30100 Ipoh, Perak
5. Popiah (薄饼)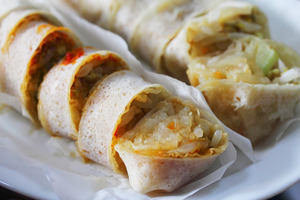 Popiah's soft and translucent wheat flour wrappers with mixed ingredients like shredded jicama, bean curd, lettuce leaves, bean sprouts, and chili with sweet sauce have impressed popiah fans, as usual! It is also recognized as one of the popular food in Ipoh.
These fresh spring rolls also contain ground peanuts and crunchy deep-fried shallots. They come in soft, thin wrappers and deep-fried varieties. In short, satisfy your cravings and enjoy the crisp texture and flavors of the tightly wrapped popiah within a mouthful.
Recommend:
Restaurant name: BiBi's Popiah (a stall inside Restaurant Kam Wan Aneka Selera)
Address: 18, Lengkok Canning, Taman Canning, 31400 Ipoh, Perak
6. Salt-baked Chicken (Yim Kook Kai, 盐焗鸡)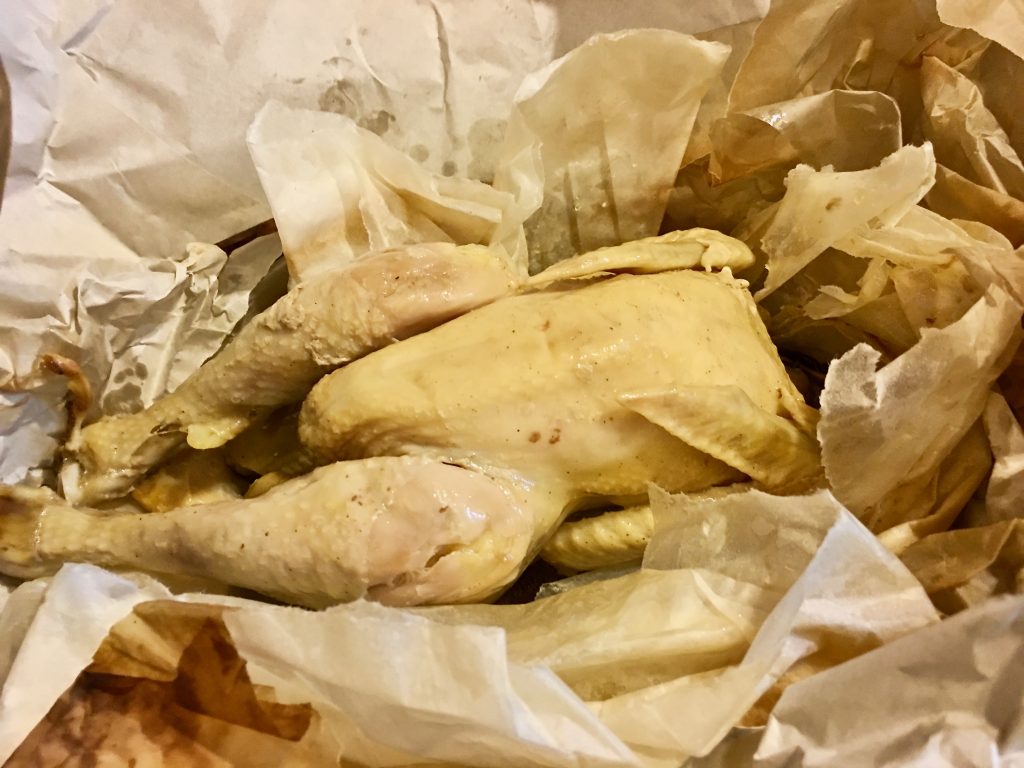 One of the popular food in Ipoh is salt-baked chicken. The whole chicken is marinated in rice wine with mixed Chinese herbs (tang kui 当归, dong quai or Angelica sinensis, ginseng 人参, wolfberries 枸杞) and ginger to produce mouthwatering salt-baked chickens. Then, the chicken is carefully wrapped in a few layers of paper before being roasted with lots of salt to preserve its distinctive taste!
The chicken bones make a unique stock for soups and porridges, and the remaining chicken meat may be added to porridge or used as a sandwich filler. Yum, they are scrumptious! The best way to devour it is to rip the tender chicken meat off the bones by hand and sips the aromatic and savory liquid produced during the baking process!
Recommend:
Restaurant name: Aun Kheng Lim Salted Chicken (Main Branch)
Address: 24, Jalan Theatre, Taman Jubilee, 30300 Ipoh, Perak
As a country that blends diverse cultures, Malaysian foods are wide-ranging. Specifically, Malaysian tastes are a peculiar blend of sweet, sour, rich, and spicy sensations that make it stand out among other countries' cuisine.
In conclusion, you will not be disappointed in traveling to Ipoh and embarking on a food trip!