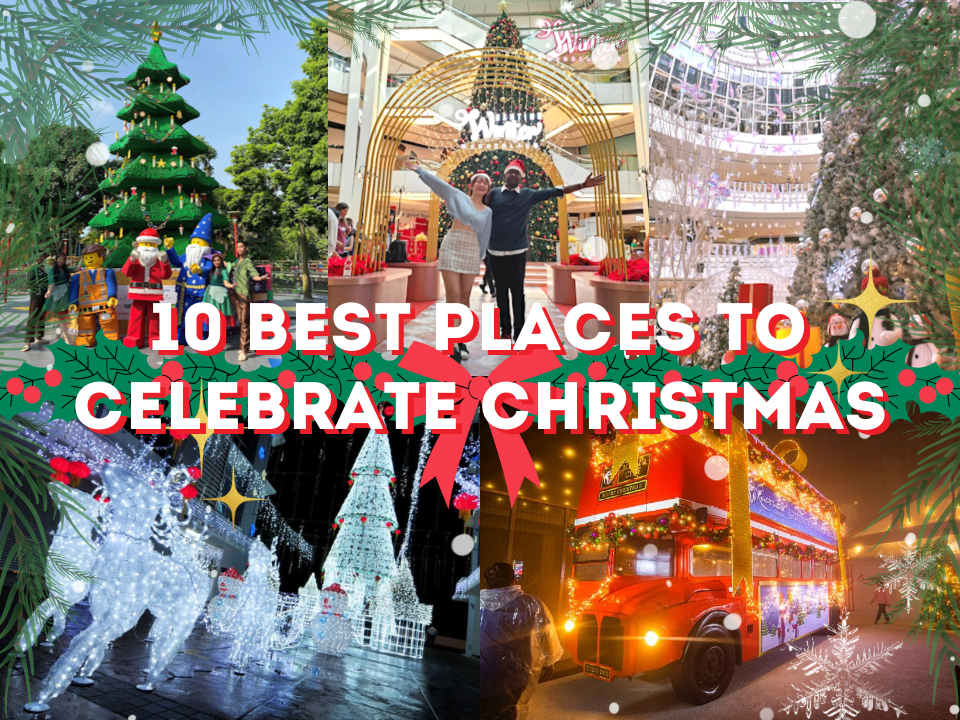 Now is the time of year when cities all around the world deck their halls and string up their holiday lights. Many people still haven't planned their Christmas gifts, Christmas travels, despite the fact that the holiday is less than two weeks away. Here are a few suggestions to ease your mind and get you back on track.
Best Places To Celebrate Christmas In Malaysia
Most of you have undoubtedly already made the required preparations to enjoy Christmas with friends and family as the holiday approaches. Nonetheless, if you haven't made up your mind yet, the following are your ten choices to think about. You can have just as much, if not more, holiday pleasure by getting out and about instead of staying in front of the TV.
1. Brick-Tacular Holidays 2022, Legoland Malaysia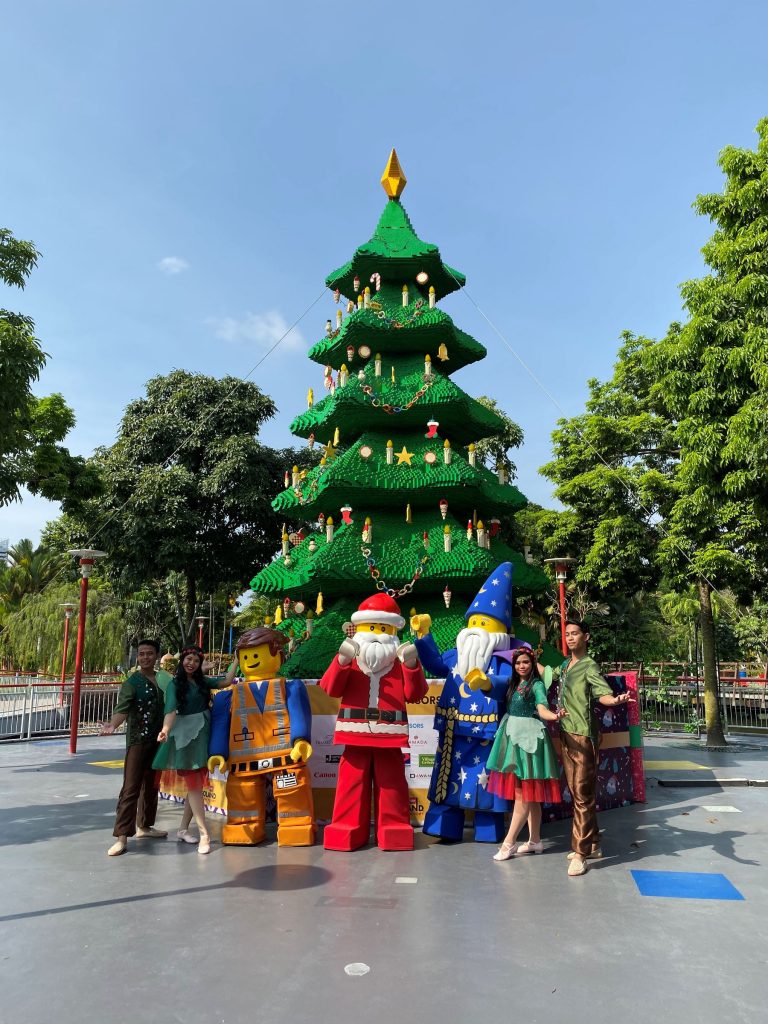 There may not be any Christmas trees decorated with genuine snow in Malaysia, but the country nevertheless hosts a number of holiday celebrations and festivities. From now till December 31st, LEGOLAND Malaysia is happy to deliver the ideal holiday activities for you and your loved ones to enjoy.
Attraction: You can go on a quest to find their Walking Enchanted Tree so you can take a picture next to a friendly huge tree as he wanders throughout the attraction. In addition, the Pixie town is a great place to show off your own custom-made LEGO® magical toadstool.
Location: 7, Persiaran Medini Utara 3, 79100 Iskandar Puteri, Johor
Opening hours: November 24th until December 31st, 10 am – 6 pm
Visit Legoland for more info.
2. Portuguese Settlement, Melaka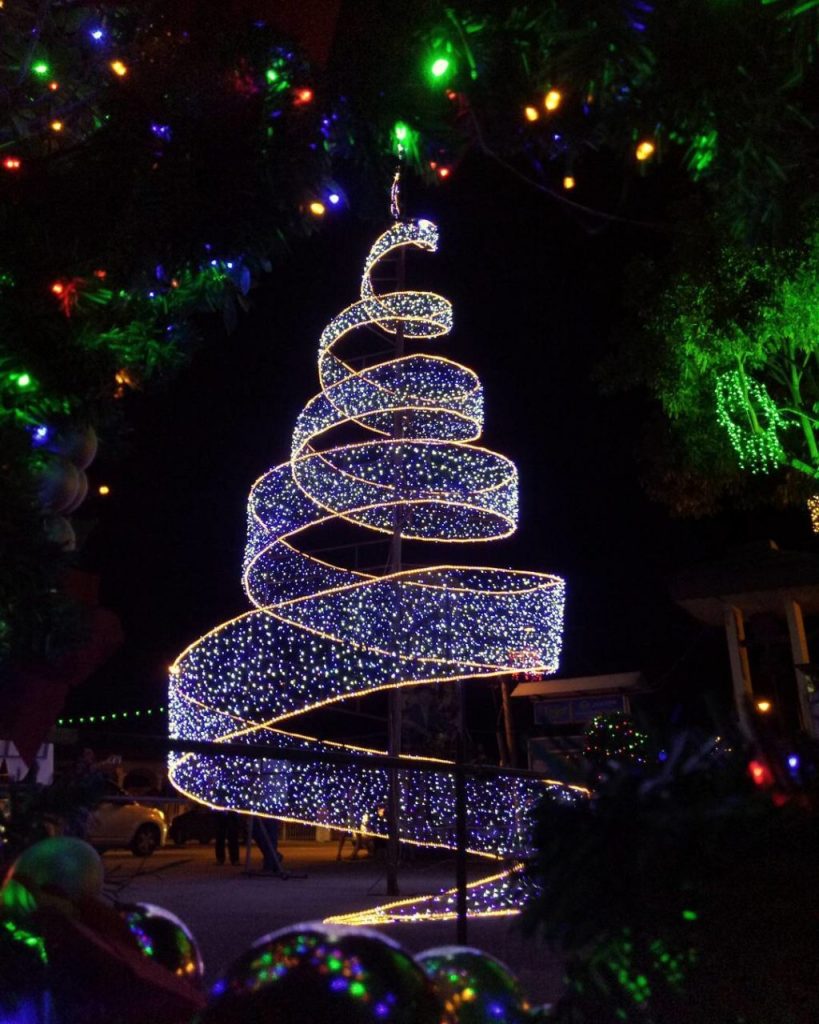 The residents of the Portuguese Settlement in Melaka are notorious for going all out with their holiday decorations. Sometimes the homeowners would let passers-by and sightseers into their front lawn to take photographs. The annual government-sponsored Christmas open house will be held in the Portuguese Settlement again this year. Everybody, both natives and visitors, is invited to join in the festivities.
Attraction: People say that all along the Portuguese Settlement, you can find stands set up on Christmas Eve selling anything from Christmas party packs to light sticks to spray cans and more. Even more recently, it was announced that Melaka would host the annual Christmas open house on a national scale.
Location: Perkampungan Portugis, 75050, Ujong Pasir, Melaka
Opening hours: December 24th until December 25th, 10 am – Midnight
Learn more about Melaka's Portuguese Settlement here.
3. Pavilion Kuala Lumpur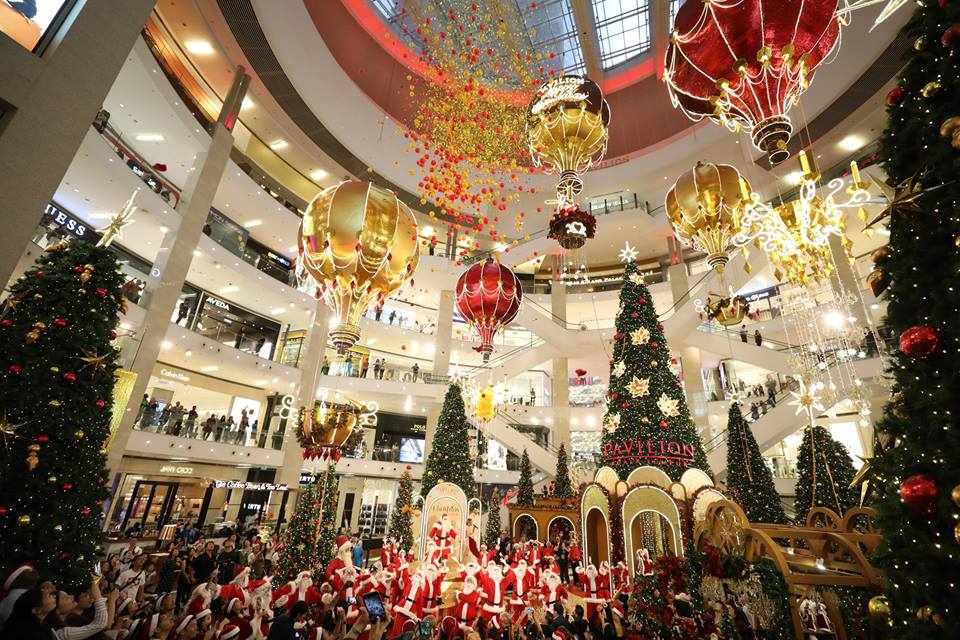 Stores and streets in high-traffic areas will be decked out in holiday cheer in the majority of countries. Locals in Malaysia eagerly await the Christmas season so they can see which shopping centre will have the nicest decorations and then go there to take pictures and enjoy the holiday spirit like the one in Pavilion, KL.
Attraction: When the clock strikes midnight on Christmas Eve and on New Year's Eve, the mall will host flash mobs and give away freebies, and fireworks displays will be fired off.
Location: 168, Bukit Bintang St, Bukit Bintang, 55100 Kuala Lumpur, Federal Territory of Kuala Lumpur
Opening hours: Daily, 10 – 10 pm
Visit Pavilion for more info.
4. Genting Highlands, Pahang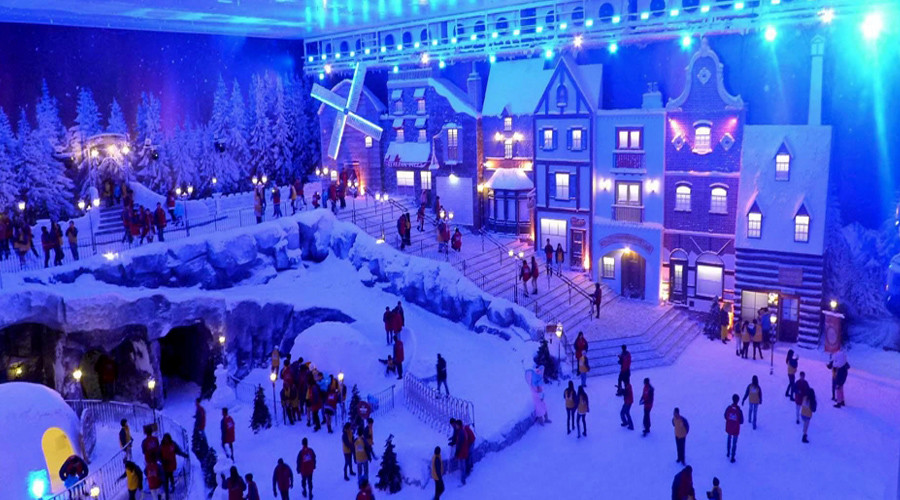 One of the most well-liked places to go for the holidays and places to celebrate Christmas in Malaysia is Genting Highlands in the Malaysian state of Pahang. Driving up to Genting's higher elevation would transport locals to a climate more akin to that of the northern hemisphere's temperate zones in the winter.
Attraction: Looking for a winter getaway without leaving the borders of home? Take a trip into SnowWorld where an European-themed winter village awaits.
Location: Snow World, Level 2, First World Plaza Resorts World Genting, 69000 Genting Highlands
Opening hours: Daily, 9.30 am – 11 pm
Visit Resort World Genting for more info.
5. I-City, Shah Alam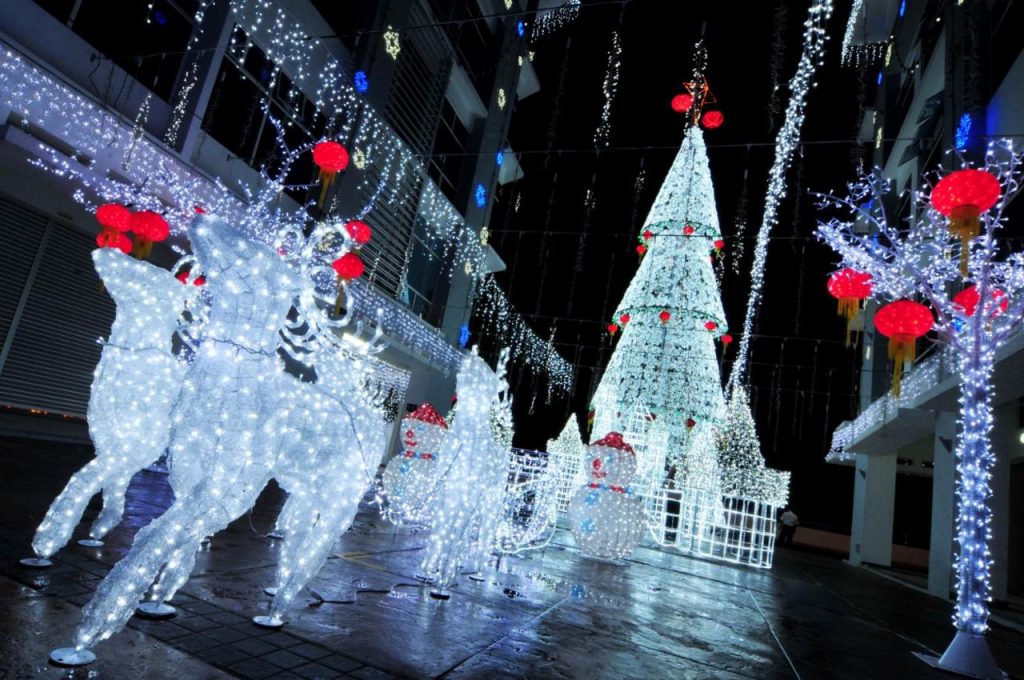 Visiting I-Snowalk City's attraction not only is one best places to celebrate Christmas but also is a great way to get a taste of actual winter and Christmas weather without having to deal with the mess of playing in the snow. It is the first indoor winter wonderland in South East Asia, and it features 100 millimetres of snow and temperatures that are below 5 degrees celsius.
Attraction: I-Snowalk City provides ice-sliding, snowman-building, tobogganing, and other wintertime pastimes abound. You can borrow a coat at no extra charge, but if you need shoes, you'll have to pay to rent them.
Location: I-City,D-1-G, Jalan Multimedia 7/AJ Persiaran Multimedia, I-Gallery, Selangor Golden Triangle, Shah Alam 40000 Malaysia
Opening hours: Daily, 11 am – 11 pm
Visit I-City for more info.
6. British' Christmas in Cameron Highlands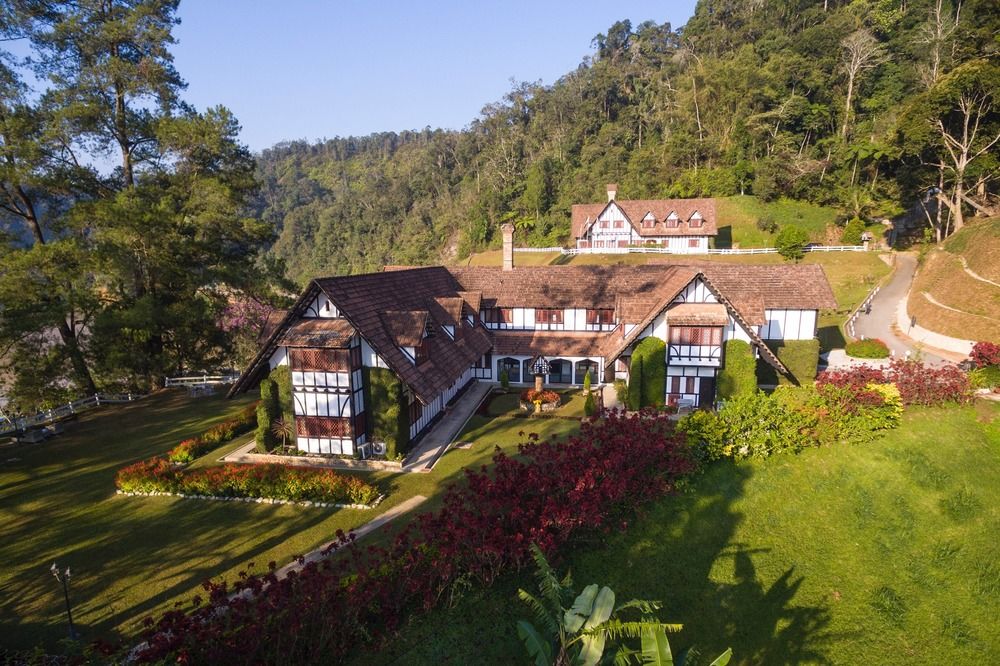 Have you ever pondered why so many people flock to Cameron Highlands in December? Perhaps the cooler weather on the highland is more conducive to this celebration.
Attraction: Overnight Christmas stays at places like The Smokehouse Hotel and The Lakehouse are highly recommended as one of best places to celebrate Christmas with your loved ones; go there with the family and warm up with some hot chocolate by the fireplace.
Location: 30th Mile Ringlet, 39200 Cameron Highlands, Pahang, Malaysia
Visit The Lakehouse and The Smokehouse Hotel for more info.
7. A WunderBarn Noël At Queenbay Mall, Penang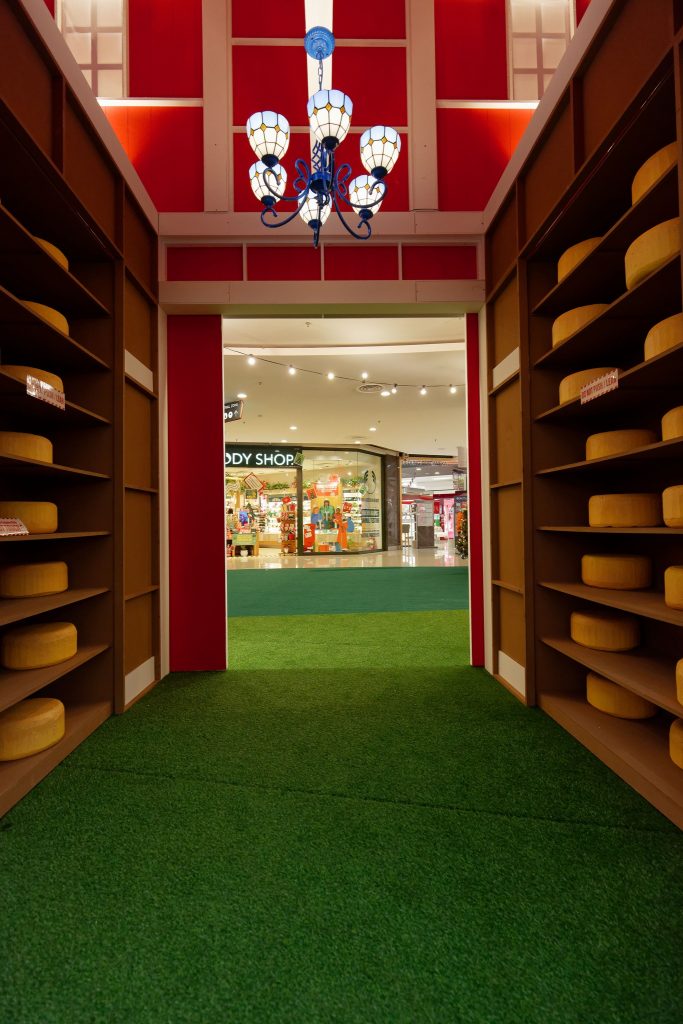 Queensbay Mall's Christmas decorations are sure to captivate shoppers with their mesmerising Swiss theme and vivid red and green landscape.
Attraction: Attractions and events include a Snow Shower, a Farm Fresh Cow Mascot Walkabout, Barn Christmas Animators & Games, and a Meet & Greet with Santa Roger.
Location: GF Atrium, Central Zone, Queensbay Mall, 100, Persiaran Bayan Indah, 11900 Bayan Lepas, Pulau Pinang
Opening hours: November 25th until December 25th 2022, 1 pm – 6 pm
Visit Queensbay Mall for more info.
8. Christmas In Museum Of Illusions, KL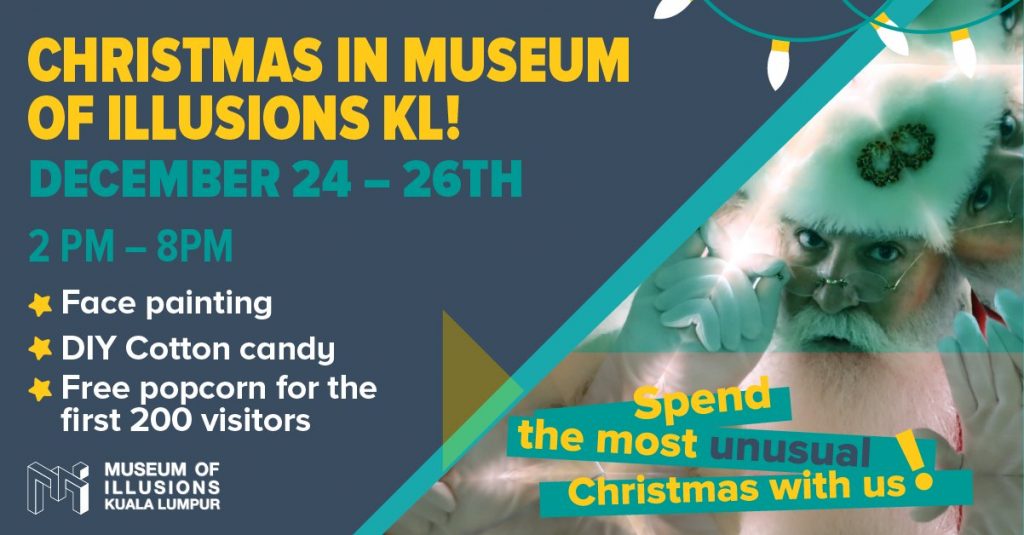 During the 24th, 25th, and 26th of December from 2pm to 8pm, the Museum of Illusions will be transformed into a winter wonderland. Experience a magical evening with your loved ones as you wander through the optical illusions and see the seasonal decor.
Attraction: Your children will have a blast participating in the face painting, cotton candy making, and photo card printing that MUI has planned. You also get to experience a magical evening with your loved ones as you wander through the optical illusions and see the seasonal decor.
In addition, the first two hundred customers each day get complimentary popcorn, so don't delay.
Location: Museum of Illusions, Level 1, Ansa Hotel Kuala Lumpur, Between Fahrenheit 88 and Lot 10 Mall, 101, Jalan Bukit Bintang, 55100 Kuala Lumpur
Opening hours: December 24th until December 26th 2022, 2 pm – 8 pm
Visit Museum of Illusions for more info.
9. Dior Cruise Pop-Up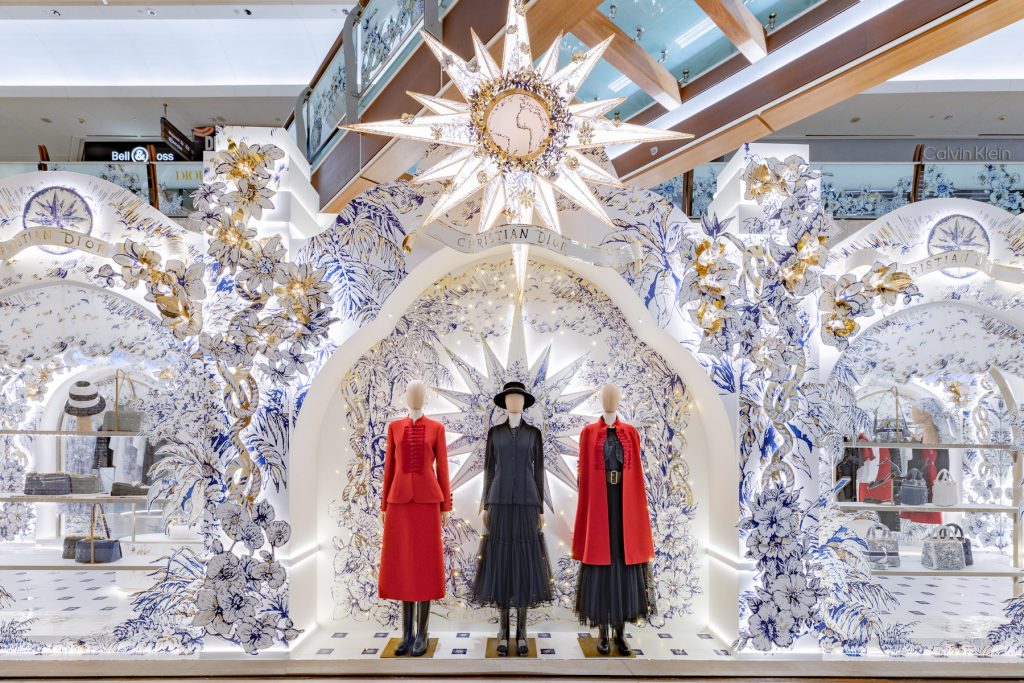 On the hunt for a last-minute Christmas present? Visit the beautiful Dior pop-up store for a fast fix. The stunning setting was designed to honour the Dior cruise 2023 collection, which was influenced by the vibrant Andalusian culture. Therefor, the pop-up is a great place to find lovely seasonal gifts for yourself or a loved one.
Attraction: Visitors may immerse themselves in the splendour of Dior fashion and try on a variety of looks and designs at this special pop-up location, which will be decorated with magical aspects of the Christmas season and ley inspiring drawings for the collection.
Location: The Gardens Mall, Lingkaran Syed Putra, Mid Valley City, 59200 Kuala Lumpur, Wilayah Persekutuan Kuala Lumpur
Opening hours: November 22nd until January 3rd 2023, 10 am – 10 pm
Visit The Gardens Mall for more info.
10. Santa's Workshops
Visit Santa's Workshop at Suria KLCC in December to make some unforgettable memories with your loved ones. Having pictures taken here is a tradition in and of itself, so be sure to set aside some time to do so.
Attraction: Santa and his helpers are busy around here getting ready for the holidays. Every hour, the quirky clock tower comes to life with an explosion of festive music. Find out if you're on Santa's naughty or kind list and maybe even receive a present.
Location: Centre Court, 241, Petronas Twin Tower, Kuala Lumpur City Centre, 50088 Kuala Lumpur, Wilayah Persekutuan Kuala Lumpur
Opening hours: now until December 25th 2022, 10 am – 10 pm
Visit Suria KLCC for more info.