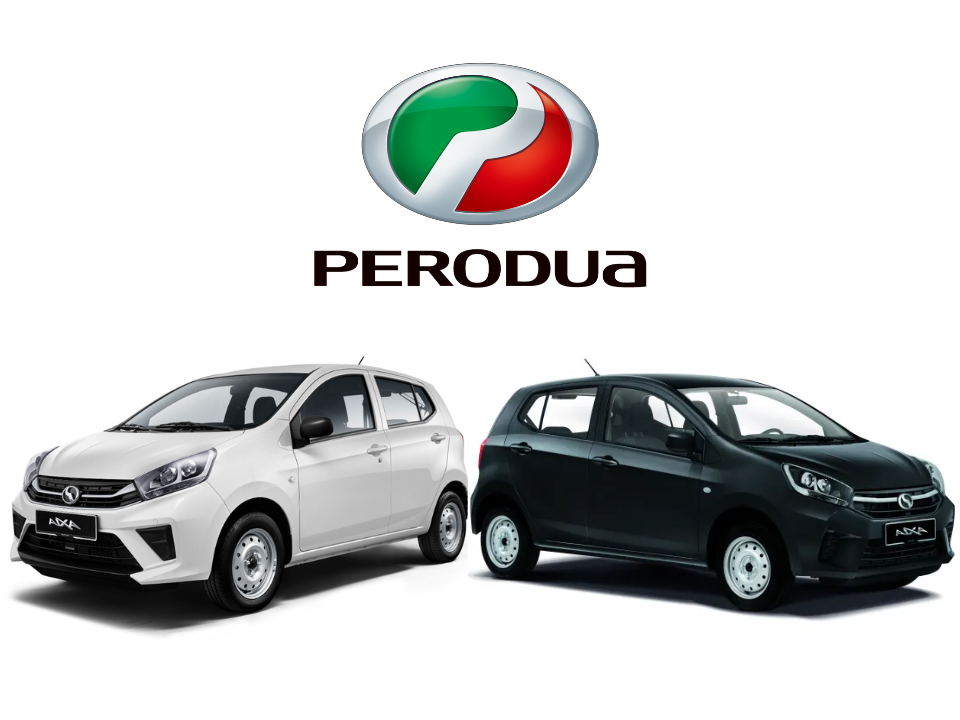 On 15 June 2023, Perodua introduces their latest model of Axia which is Perodua Axia E. With the launch of the Axia E, Perodua aims to assist Malaysia's low-income communities and allow everyone to own a car in the 21st century.
Perodua Axia E: A Budget-Friendly Option For The Low-Income Community
Perodua's Target Market For Axia E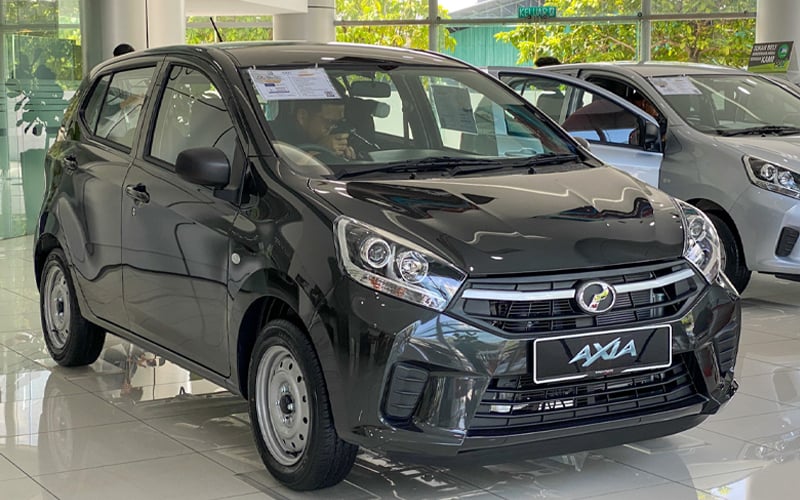 Image via FMT
Starting with RM 22,000, you can get yourself a car! Perodua already steps ahead to help the low-income community to buy a car for themselves. Their target is for motorcyclists and people who have a limited budget to own a car. This Perodua Axia E 2023 is also suitable for driving schools to use for their students.
Datuk Seri Zainal Abidin Ahmad, President and CEO of Perodua explained about the target market:
While we do not dictate who our customers are, we believe that having this model would be a welcome option by majority of Malaysians. The Perodua Axia E 2023 has been market tested and proven over years and we believe that this variant would serve its current role of giving motorcycle owners an opportunity to own a new car.

Datuk Seri Zainal Abidin Ahmad, President and CEO of Perodua
Perodua Axia E's Exterior & Interior Design
With a 265-liter boot and 5 seats in the car, Axia E is quite spacious. It is suitable for 2 adults and 3 children or 4 adults at the same time to sit comfortably.
There is nothing much different about Perodua Axia E 2023 than any other Axia models before. It's quite the same as Axia E's model from 2017 and 2019. Let's see what is inside the Axia E.
Here are what is like inside the Perodua Axia E: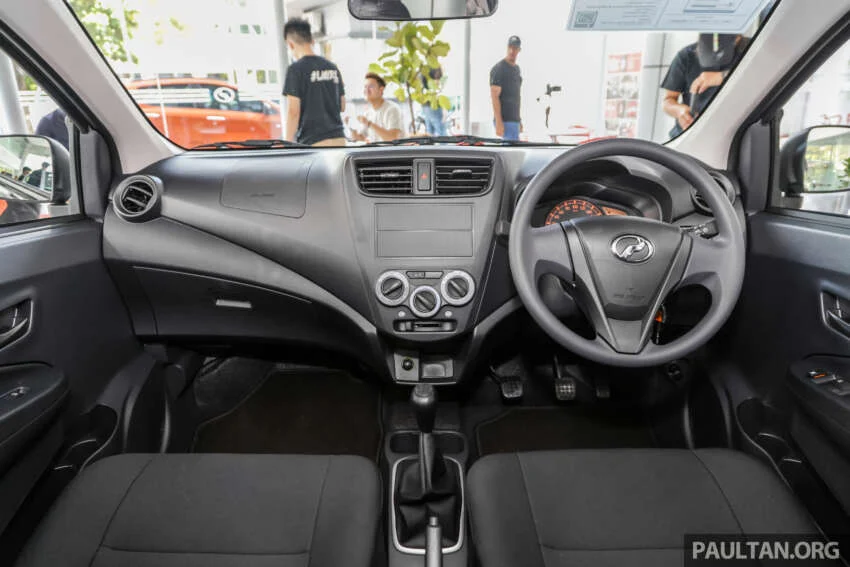 Images via Paultan.Org
The Axia E's fuel efficiency is an additional benefit. A 1.0-liter three-cylinder engine that delivers a superb 22.5 km/l on the ECE test cycle powers the car. It suggests that you are capable of getting acceptable fuel economy even when driving in cities. Perodua Axia E also has a 5-speed manual clutch gear to transfer power.
Here are what is like from the outside of Perodua Axia E: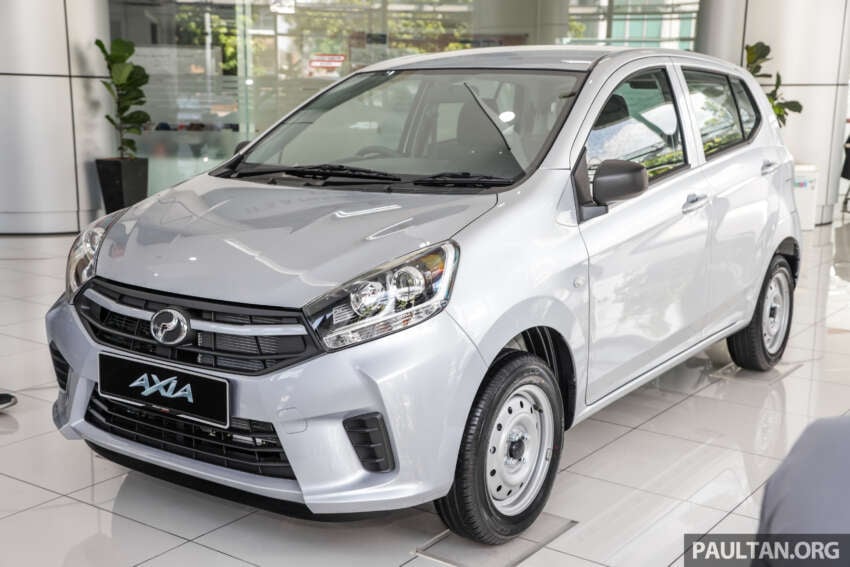 Images via Paultan.Org
Here also the interior and exterior for Perodua Axia E 2023 on Youtube:
Perodua Axia E Comes Out With 3 Colors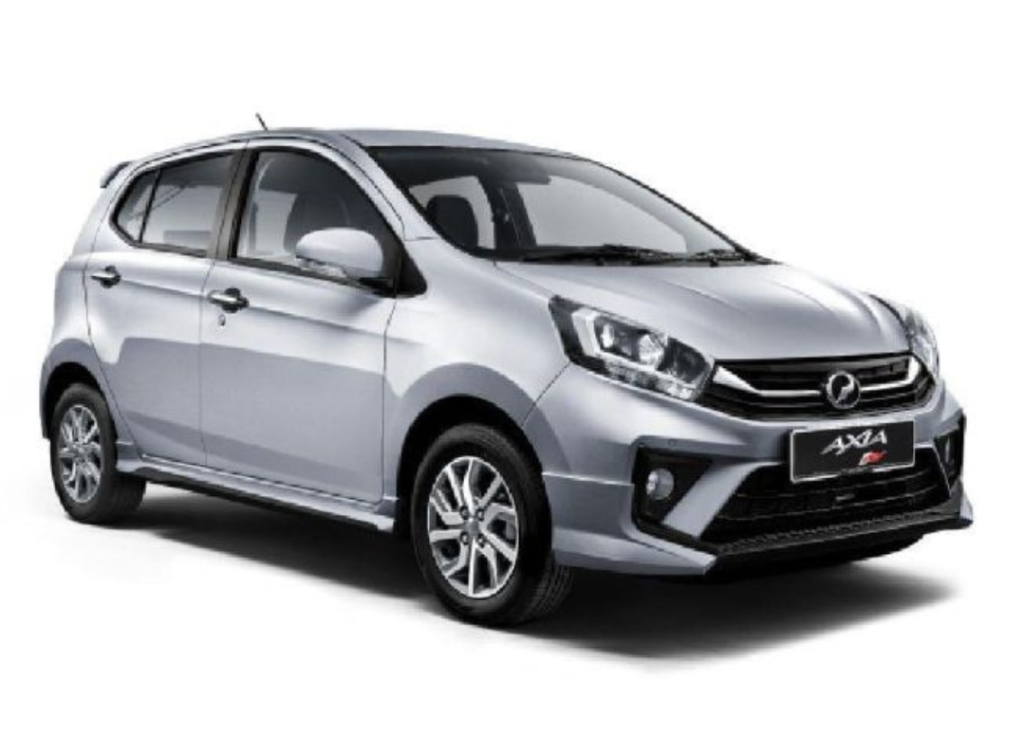 Images via WapCar, Malaysia Gazette & Borneoauto.com
Perodua Axia E's model comes out with 3 different colors:
Ivory White
Glittering Silver
Granite Grey
Pros & Cons Of Perodua Axia E
Undoubtedly, if you decide to choose the Axia E, you will have to make certain trades. The car is not as well-equipped as several of its competitors.
Pros
Cons
Affordable
Good fuel economy
Spacious interior
Easy to drive
Reliable
No infotainment system
No steering wheels control
Without ABS, EBD or stability control
No radio
This may seem like a drawback to some people, but it can be a major advantage for first-time buyers. The Axia E is a great car for you to learn how to drive a manual car and to get a feel for what it's like to own a car.
Plus, the Axia E's simplicity means that it is very easy to maintain. There are no complicated features to worry about, and the parts are relatively inexpensive.
Book Your Perodua Axia E Now!
Image via Soya Cincau
Currently, Perodua Axia E has customized more than 3,000 units for people who already make their orders and are ready to deliver. If you are interested in buying this new Perodua Axia E, you can visit any of Perodua's outlets in Malaysia and pay RM 100 for the booking fee.
Check out their website to learn more.
Overall, the Perodua Axia E is a great choice for anyone who is looking for their first car or those with a limited budget. It is a budget-friendly car with a spacious interior and good fuel efficiency. However, you might want to think about something more costly if you're seeking a car with extra conveniences. Here is the list of Perodua's cars from the start until the present for you to check out.