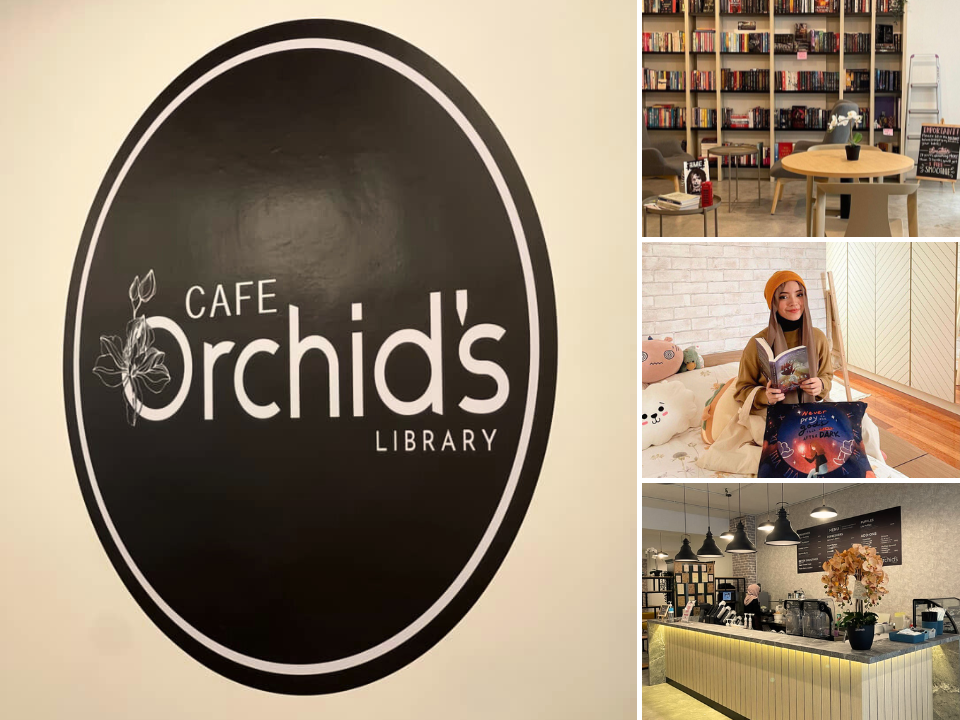 A sip of a perfect coffee with our favorite book in hand and surrounded by cozy vibes, it is such a perfect combination. Orchid's Library Cafe, owned by Dayana, a Muslim book reviewer on TikTok who wanted to create a space where people could enjoy books and food in a warm and chill atmosphere.
Orchid's Library Cafe, KL
Do you wanna know 1 fun fact about this cafe? The owner, Dayana personally lends her name to this cafe. "Laelia Dayana", a specific name for orchid. Therefore, Orchid's Library is basically Dayana's Library! Creative idea, right? Let's find out what's inside Orchid's Library Cafe!
A Place For Book & Coffee Lovers To Chill Out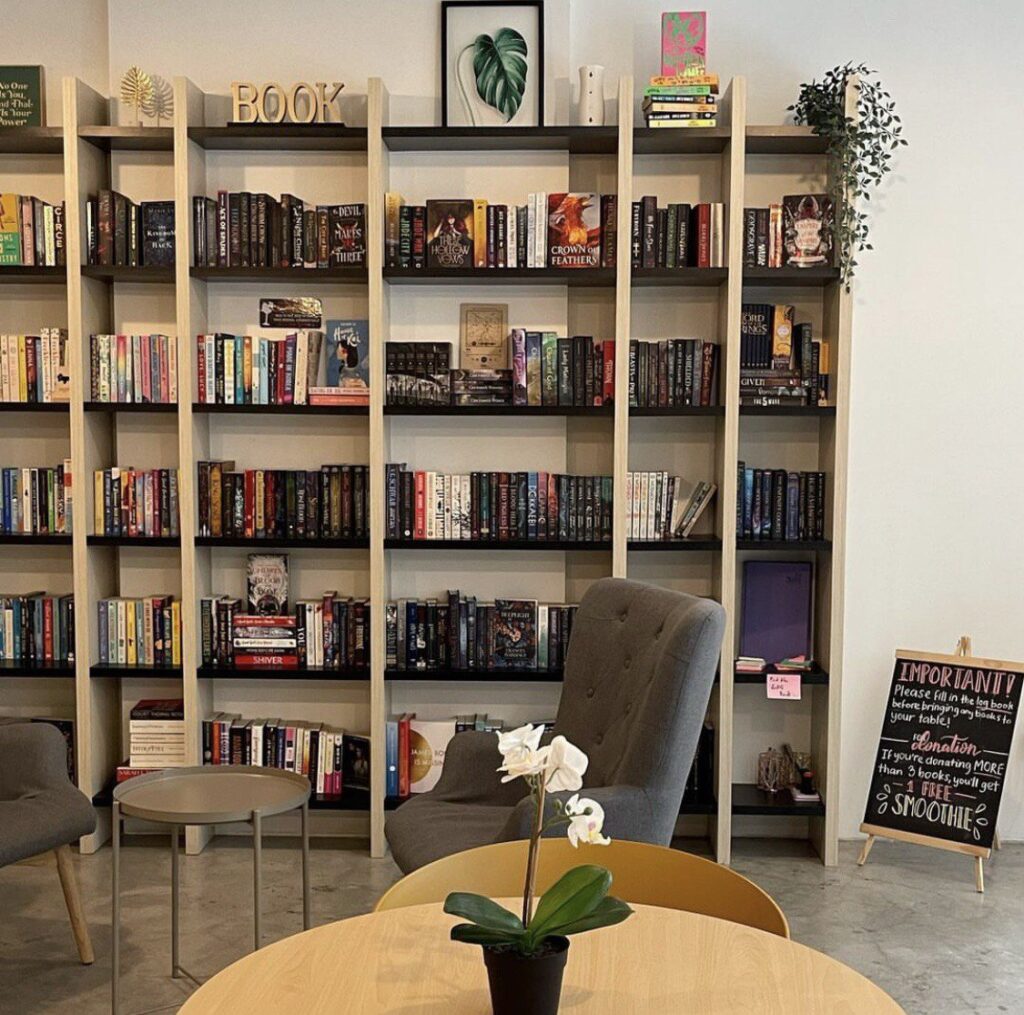 Images via @orchidslibrary.cafe
Wondering where to find a spot to chill with a perfect drink and favourite book in your hands? Orchid's Library Cafe is the answer.
Stumbling upon one of the best gems for bookworms in Kuala Lumpur, you will be taken to a new universe once you enter this cafe. The cafe is filled with books, from fiction to non-fiction books, self-help to travel books.
Address
53A – 1 KL Traders Square, Jalan Gombak, Kampung Kuantan, 53000 Kuala Lumpur
Opening Hours
Tuesday – Sunday, 3pm – 9pm
Monday – CLOSED
Contact
012-3520097
Social Media
Facebook | Instagram | TikTok
Other than the library itself, food and beverages are what make people stay regular at the cafe. Orchid's Library Cafe serves such good food and drinks, along with unique names for its menu.
Unique Names For The Drinks @ Orchid's Library Cafe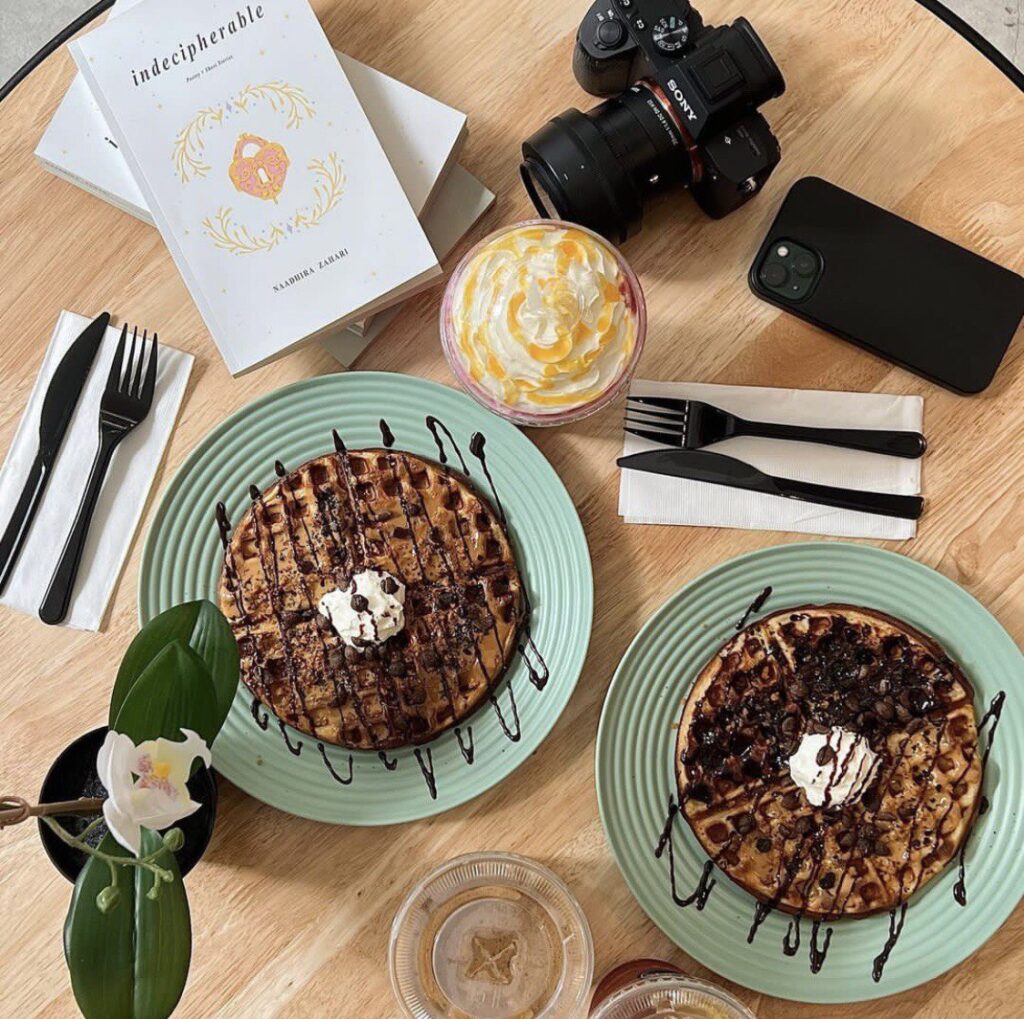 Images via @orchidslibrary.cafe
Nowadays, a lot of cafes would go crazy and extra in naming their signature menus. Orchid's Library Cafe is one of the cafes that have unique names for their drinks.
As a book lover, people would go insane with the names! What is the meaning behind all those special names? Let's take a look at it together, shall we?
Drinks Inspired By Fictional Characters On Books
One of the unique things in this cafe is each name for drinks here is based on the fictional characters from the books that Dayana personally likes.
Whoever follows Dayana on TikTok or Instagram would definitely know that she loves being extra creative about whatever she's doing. Whether in reviewing a book or even choosing the name for drinks, Dayana would never leave extra and creative behind.
Here are some of the drinks in the cafe: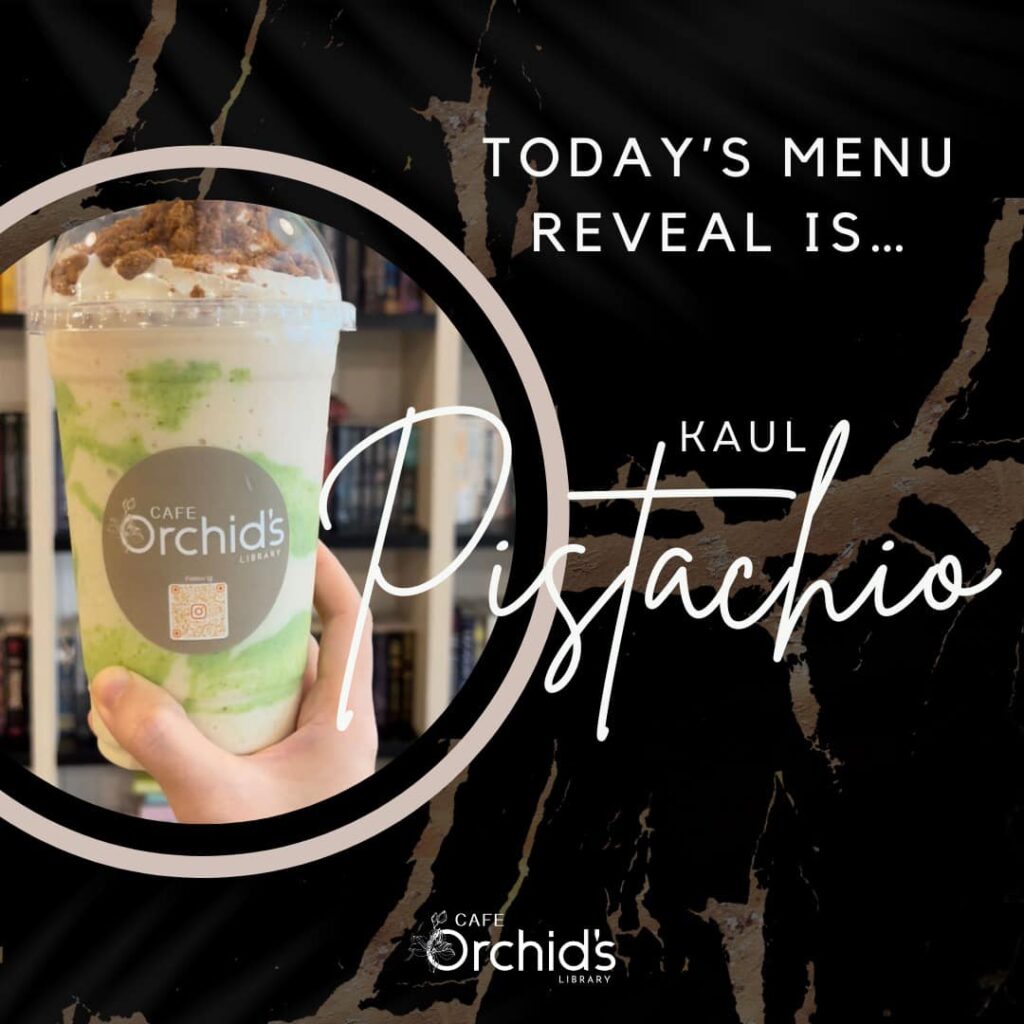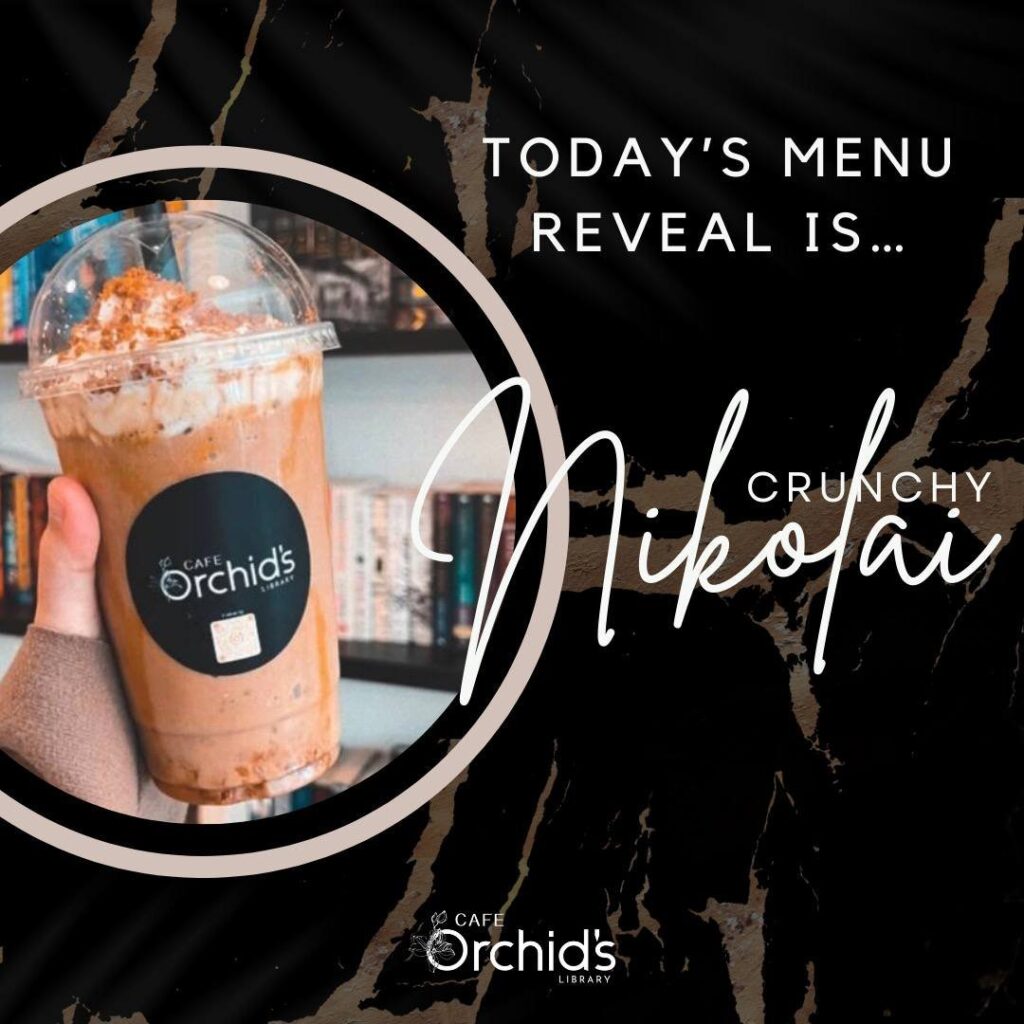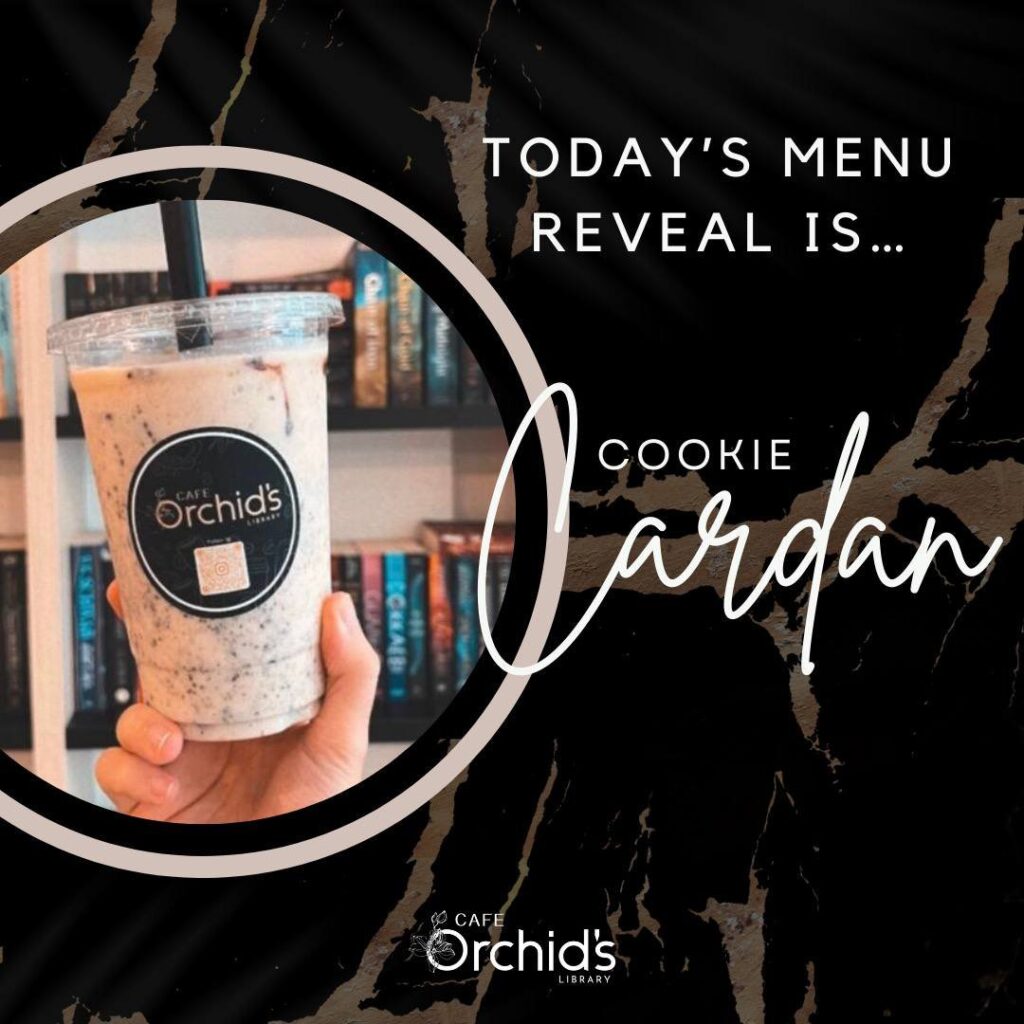 Images via Orchid's Library Cafe
It is such a unique name for drinks, right? One of the reasons why people love to go to her cafe is they get to have a taste of all-natural, protein-rich smoothies, waffles, and iced coffee.
To make it different from any other cafes out there, Dayana took the initiative to change the regular coffee into protein coffee and add more healthy food for the customers.
Dayana is such a creative person, in business or even reviewing books. But where did she start to review a book? How did she get herself into reading until having a desire to open up her cafe?
Get To Know Dayana, A Book Reviewer On TikTok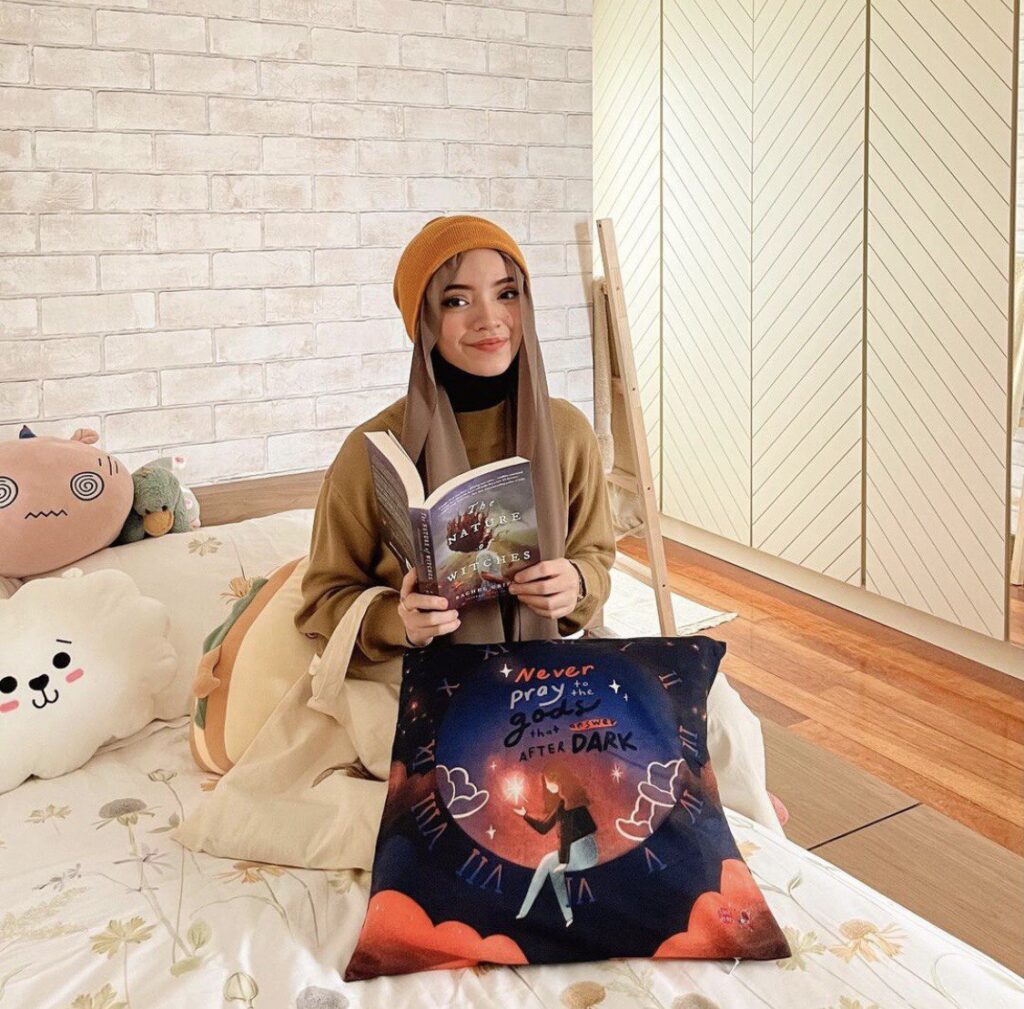 Images via @orchidslibrary
Dayana started as a casual reader who loves to share with people about good things. She finds comfort and knowledge in reading. It is all thanks to her late grandfather who taught her the importance of reading for her future.
She was just a girl who writes book reviews casually on Instagram and randomly makes TikTok videos at night because of her passion.
With 227,200 followers on TikTok and 65,300 followers on Instagram, now she has become one of the book reviewers in Malaysia. Dayana creates Orchid's Library Cafe because of her dreams to own a cafe and providing a comfortable spot for book lovers out there.
If you're looking for a special and welcoming cafe in Kuala Lumpur, Orchid's Library Cafe is a wonderful choice. The cafe offers plenty of books, tasty food and beverages, and a welcoming environment. Also, read about BookXcess which is hidden on the rooftop of The Gardens Mall for all the bookworms out there!
Now, grab your favourite book and head here to experience the comfort of reading and chilling!