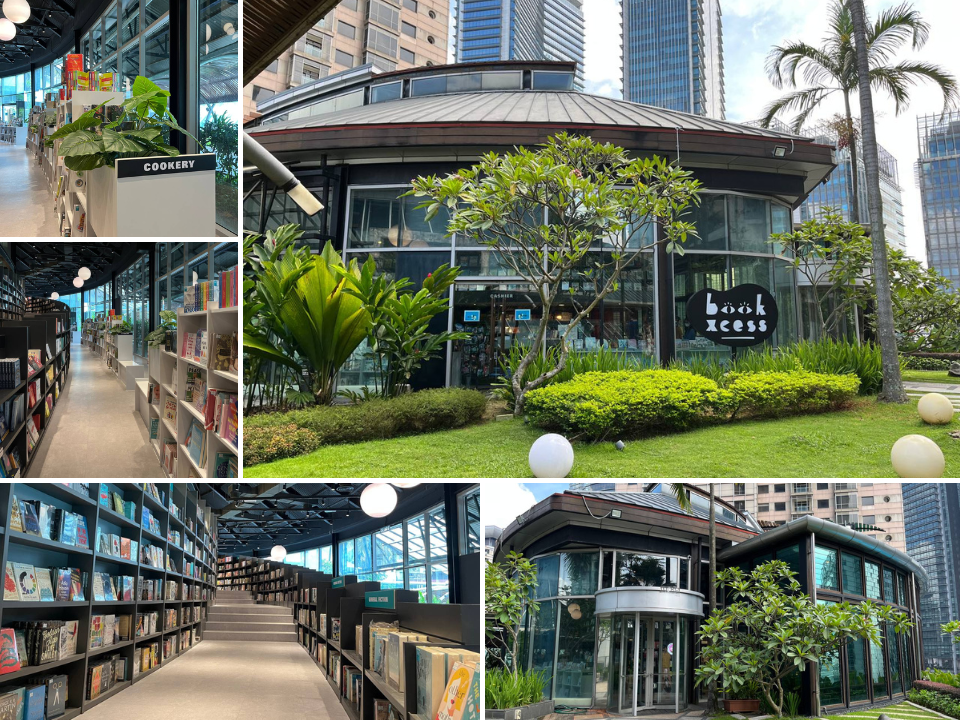 Who would have thought we could find an aesthetically pleasing bookstore at the top of a shopping mall here in Kuala Lumpur? With two separate pavilions, eye-catching interiors, and a delicious-looking restaurant, let's check out the bookstore.
Bookxcess, The Gardens Mall, Kuala Lumpur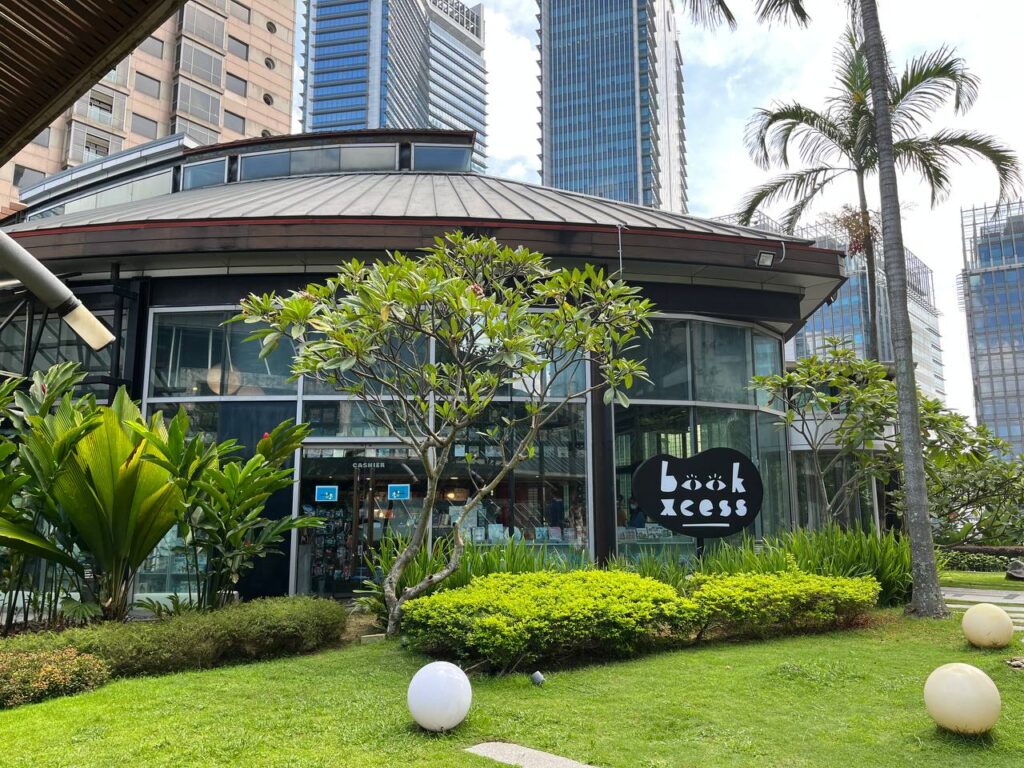 BookXcess is a well-known bookstore chain with cool interior and affordable books that can be owned by many. This unique bookstore chain has open a new branch here at The Gardens Mall. Like their other branch, this BookXcess is located on top of The Gardens Mall, Kuala Lumpur.
Address
RT-1 & RT-2A, 6th Floor, The Gardens Mall, Lingkaran Syed Putra, Mid Valley City,
59200 Kuala Lumpur, Wilayah Persekutuan Kuala Lumpur
Operating Hours
Monday – Sunday, 10am – 10pm
Contact
03-5614 4664
Social Media
Facebook | Instagram
Unique Decoration Yet Iconic Design Of The Bookstore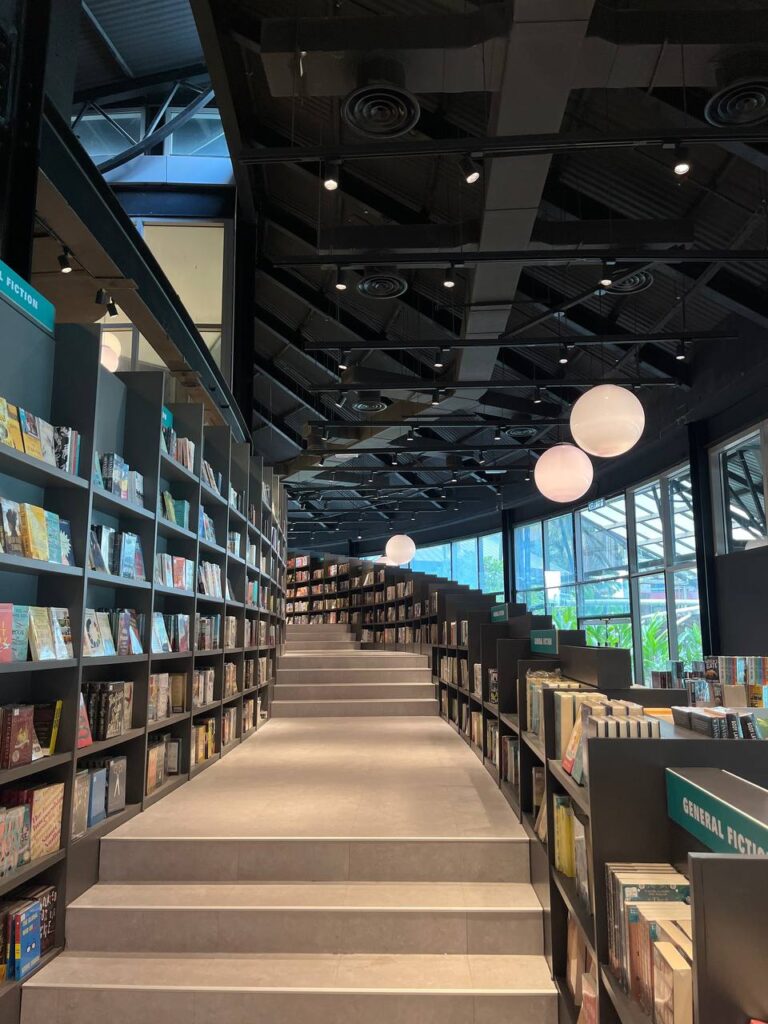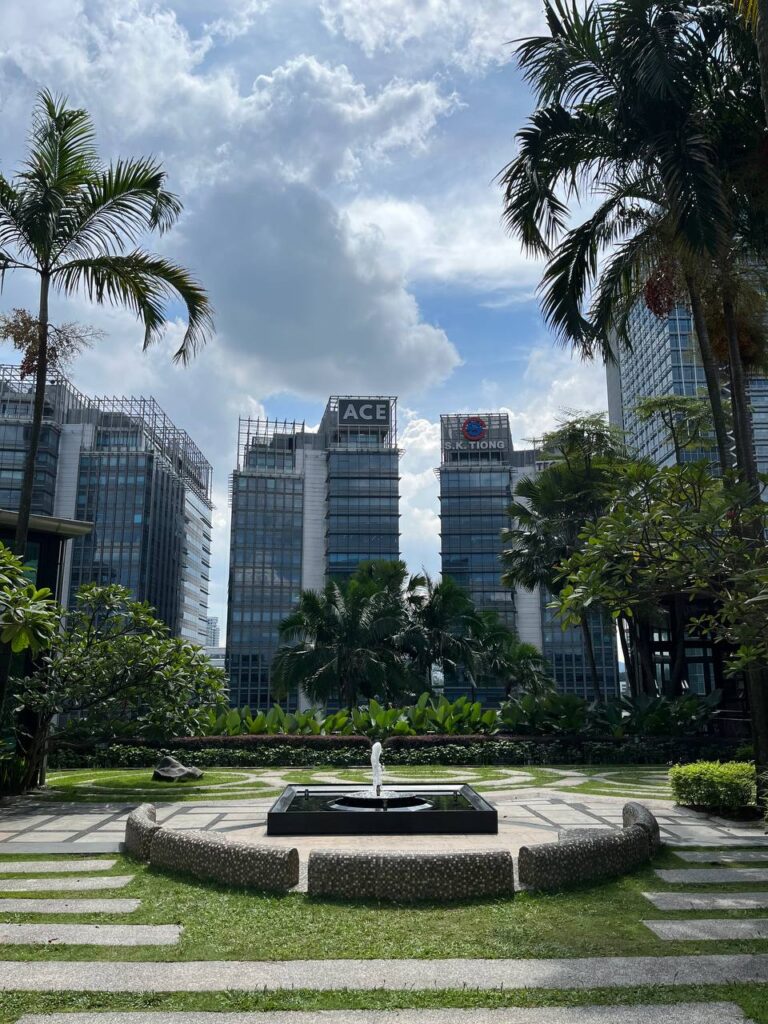 Similar to their other chain stores in Cheras and Pasar Seni, this BookXcess at The Gardens Mall has its own iconic floor-to-ceiling bookshelves featuring tons of books of different genres. Here you can also find the unique yet well-known spiral pathway which might be a good spot for an ootd.
Every BookXcess there comes with a different aesthetic. This BookXcess at The Gardens Mall is located on the rooftop of the shopping mall. If you need a place to escape from the crowded indoors of the mall, head to BookXcess on the 6th floor.
Take a good view of the skyline or maybe take a picture of your outfit before exploring the bookstore. We suggest you to come near the sunset hour to enjoy the view of Kuala Lumpur during the dusk.
Bookxcess Adult's Section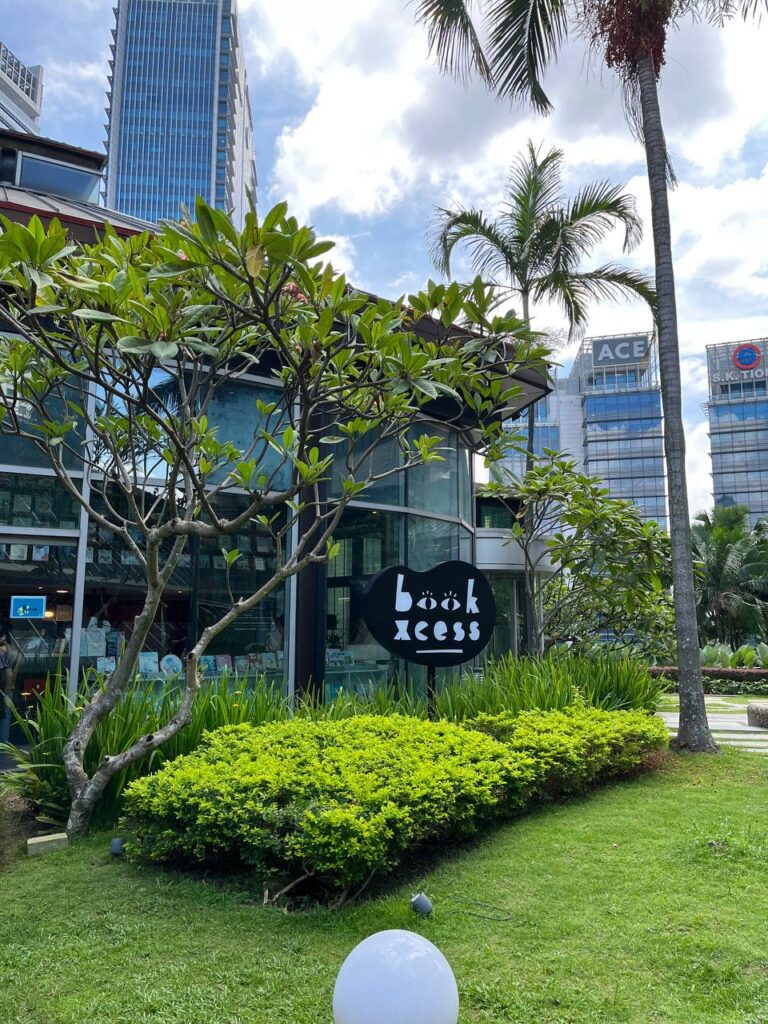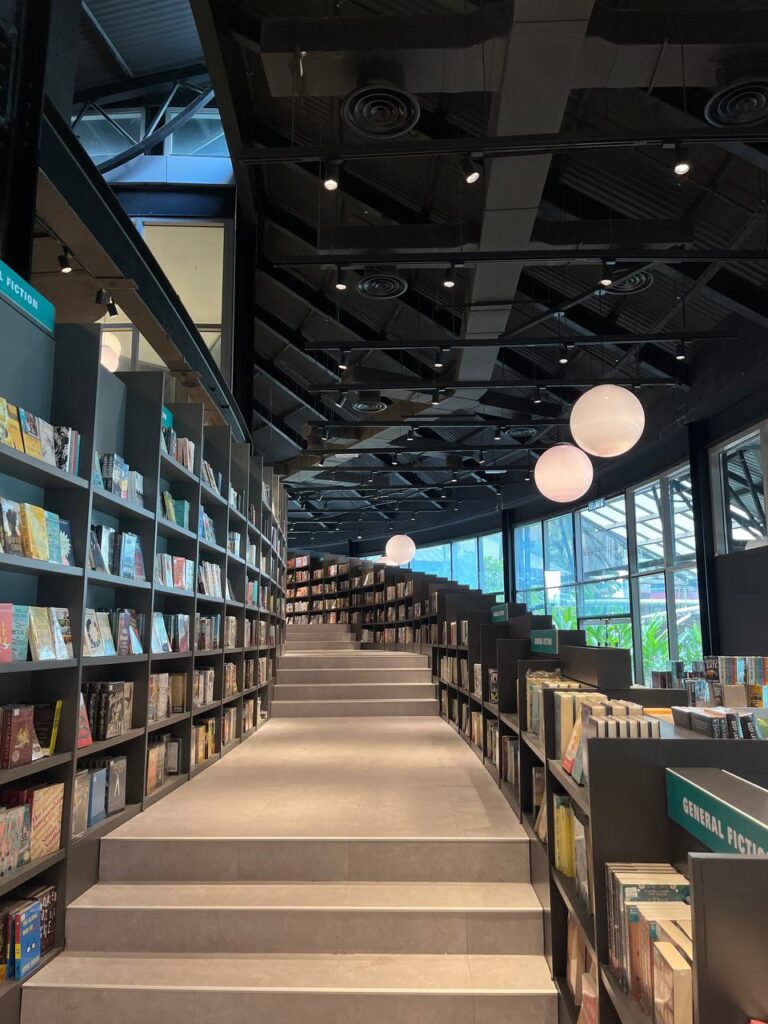 The first pavilion, dedicated to adult books, is significantly bigger and home to a collection of books that stretches along the store. Within this pavilion, there is a path that guides visitors through an array of books neatly arranged according to various genres.
Throughout the area, one can find cozy nooks and corners, perfect for settling down and browsing through sample books. It's truly a delightful environment, ideal for unwinding and enjoying some quality reading time.
Do enjoy the peace ambiance and the aesthetically pleasing features of a bookstore? Check out these bookstores which you might find pleasant and unique.
Bookxcess Kids' Section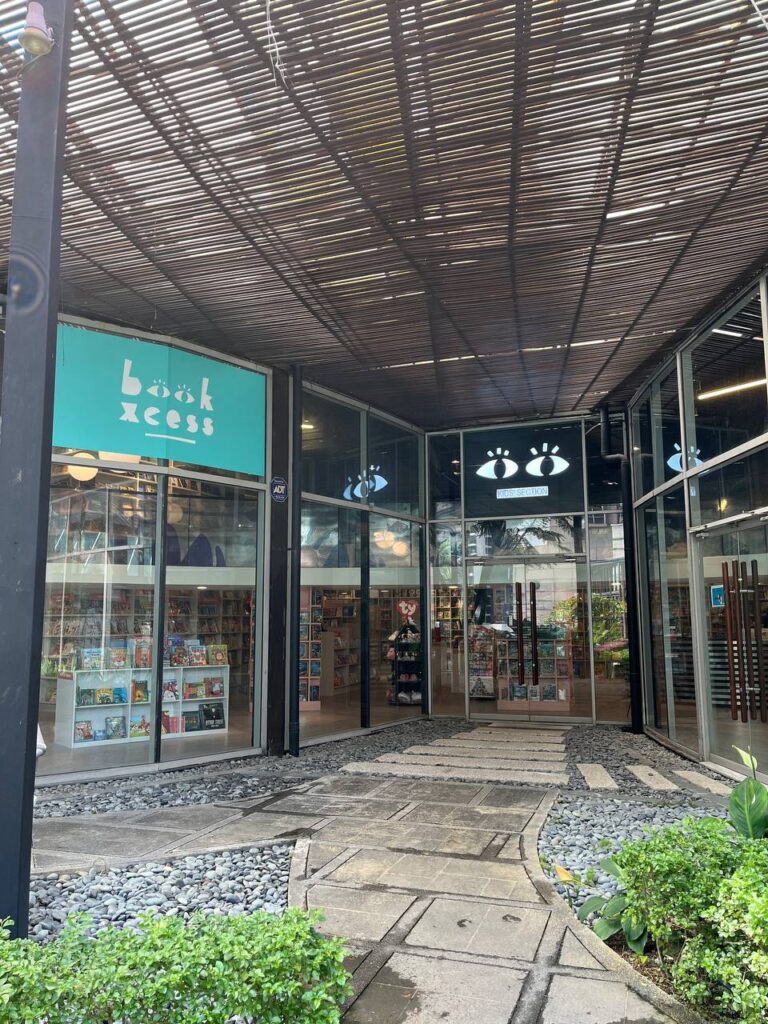 Entering the pavilion for young readers, a large winding staircase will take you up to the very top. Each turn shows books for the next level of reading, starting with very young readers, up to more advanced bookworms.
You won't find just books at the store, the place is also filled with games, puzzles, and origami books. Numerous seating areas are available for reading or have your kids enjoy the circular playroom and children's library located at the heart of the store.
Red Red Botak Head Restaurant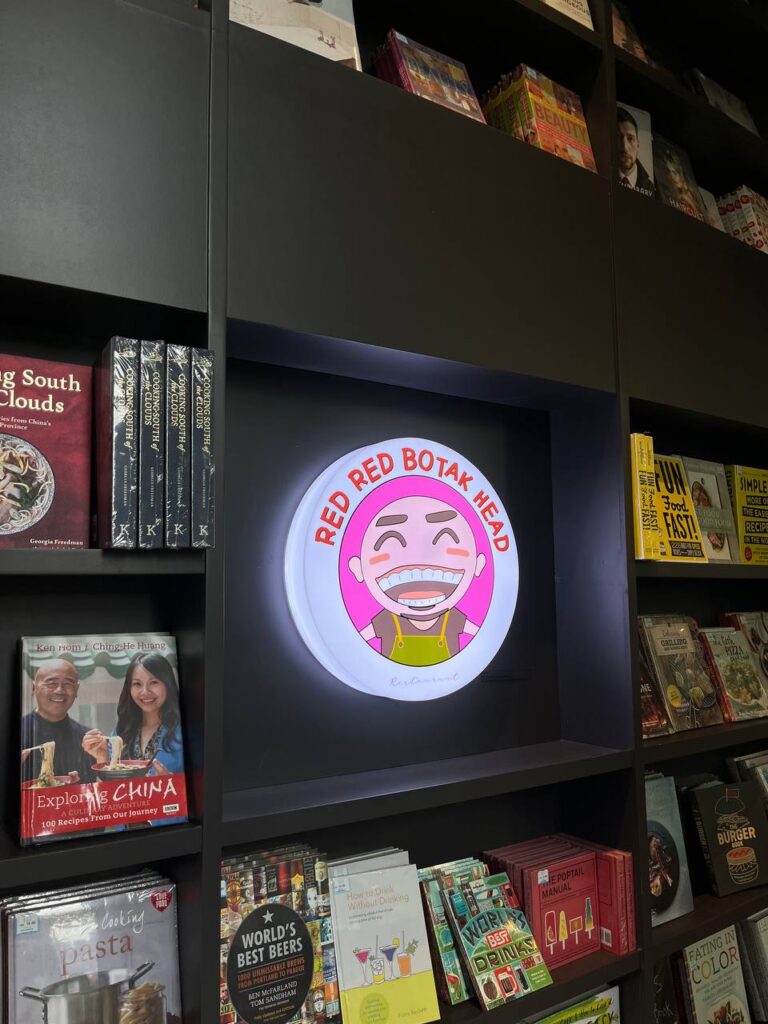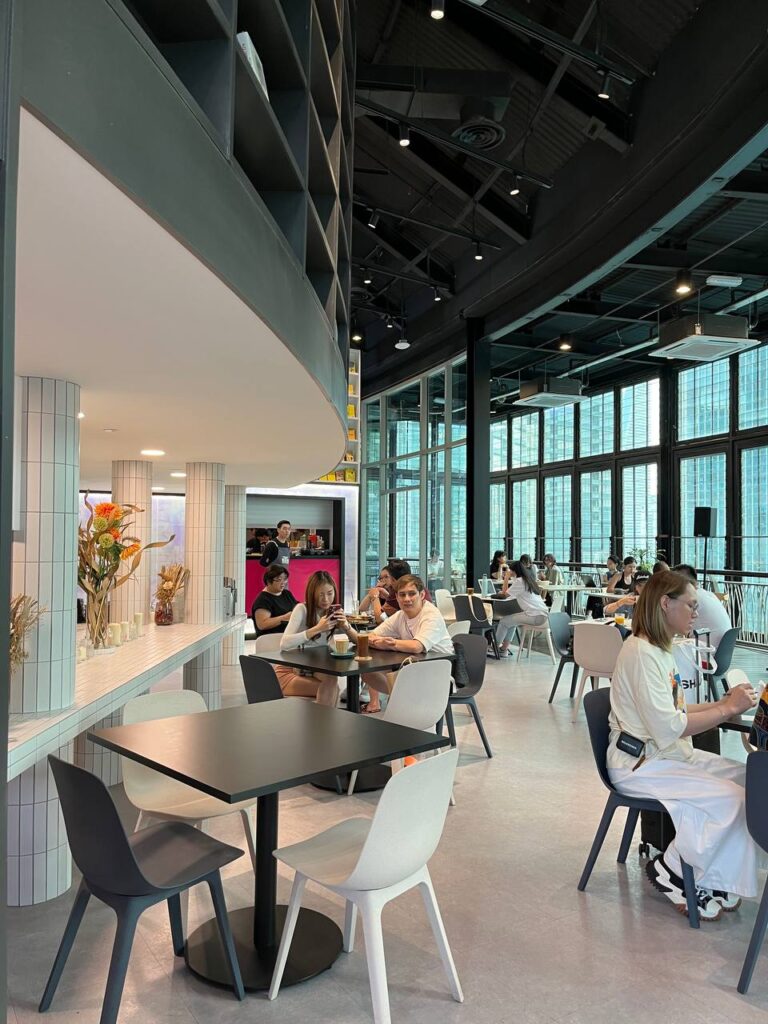 Images via Red Red Botak Head
Next to the entrance is a restaurant named Red Red Botak Head, situated within the bookstore. The menu of the restaurant proudly showcases creatively reinvented Malaysian recipes, adding a delightful twist to traditional flavors.
If you are looking for delightful meals to share with your friends or a cup of drinks to accompany your reading, then head to Red Red Botak Head.
Here are the menus for the restaurant: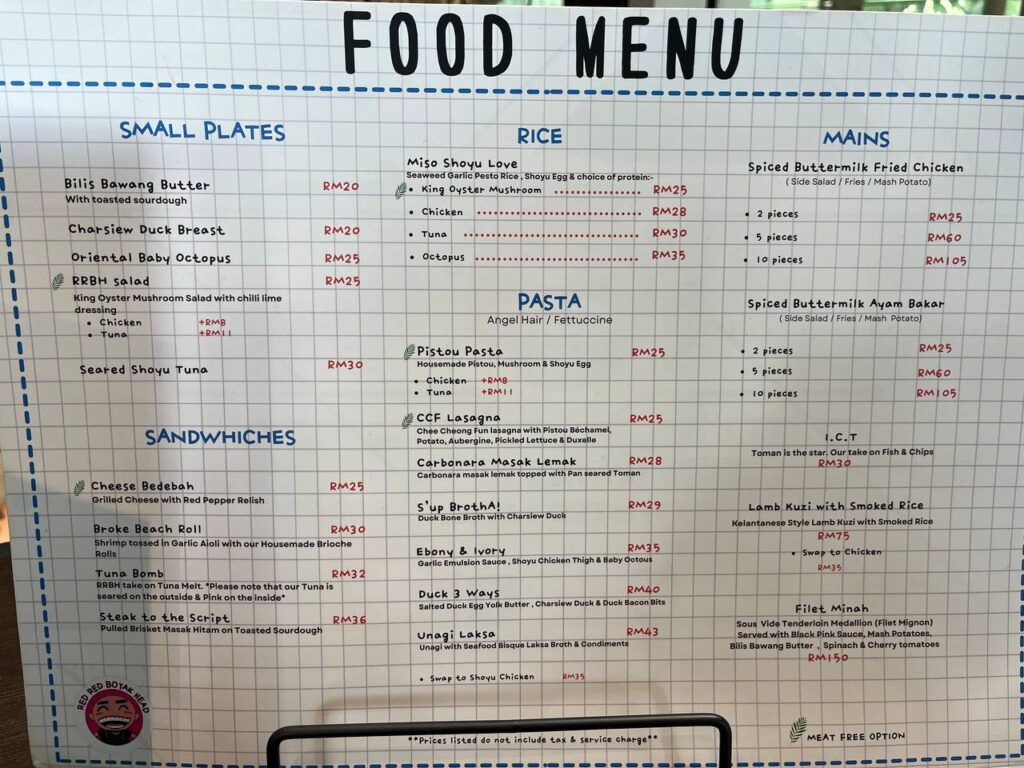 Address
BookXcess, Level 6, The Gardens Mall, Midvalley RT-1, Roof, Lingkaran Syed Putra,
Mid Valley City, 59200 Kuala Lumpur, Wilayah Persekutuan Kuala Lumpur
Operating Hours
Monday – Sunday, 10am – 10pm
Contact
013-826 1900
Social Media
Facebook | Instagram
How To Get There
Getting to this BookXcess can be quite confusing. Fret not, let us guide you. Firstly, make your way to the inner entrance of The Gardens Hotel where you will find a lift that you can take up to the 6th floor.
Once you've reached the 6th floor, you will notice a glass door entrance to the bookstore. Then continue to walk along the skywalk, and the bookstore should be on your right-hand side.
Amidst the fast-paced city life, why not take a moment to unwind and explore the world of books at BookXcess The Rooftop, located within The Gardens Mall?
Alternatively, you can simply relish the tranquility of this peaceful oasis, where you can take in the fresh air and escape the hustle and bustle that surrounds you. Include BookXcess The Gardens Mall on your list to visit and stop by this weekend with your friends and family.