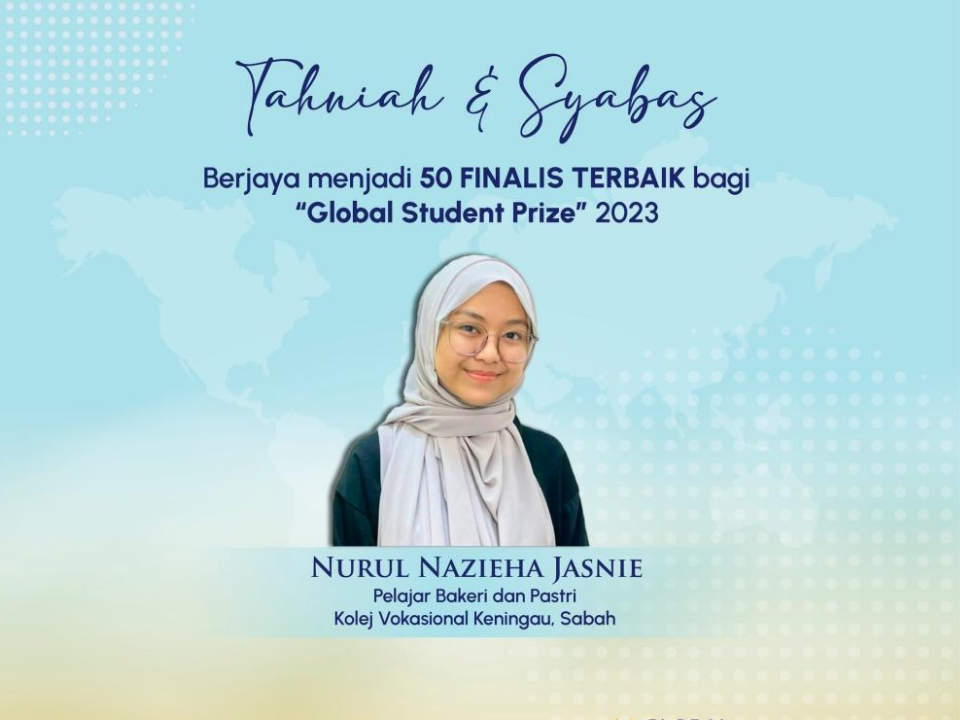 Another young Malaysian from Sabah, Nurul Nazieha Jasnie is among the 50 finalists who are on the run for Global Student Prize. Global Student Prize association was deeply impressed by her talent and effort toward the community.
This is her story.
The Story Of Nurul Nazieha Jasnie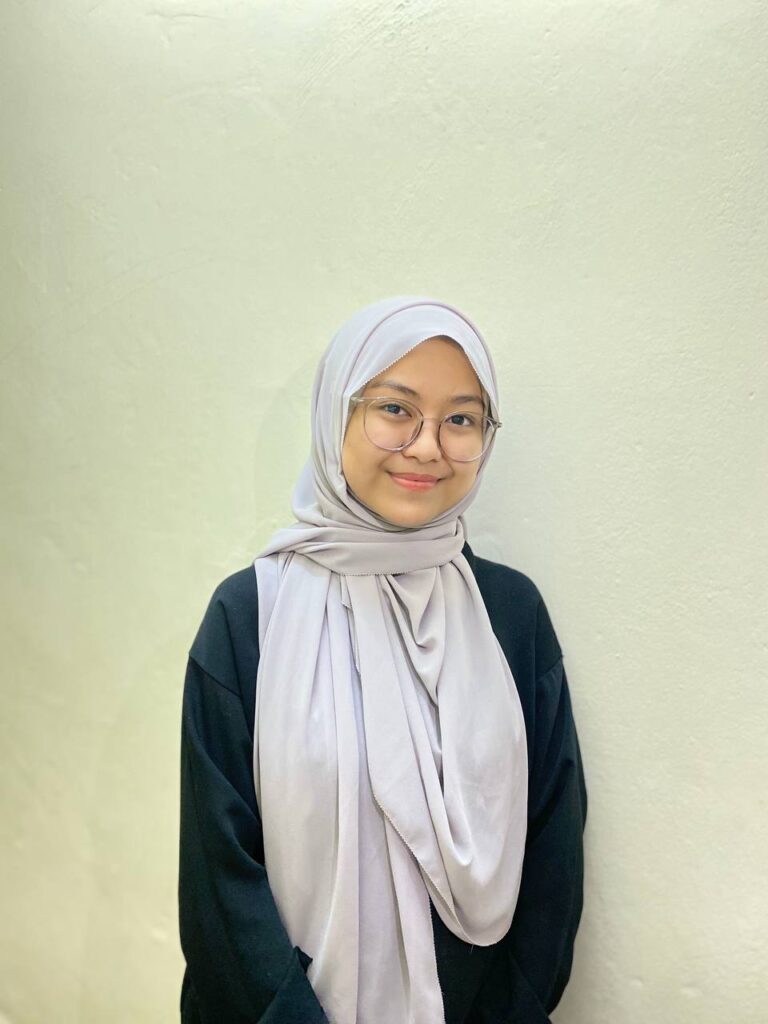 Image via Global Teacher Prize
Nurul Nazieha Jasnie is a 19-year-old student from Sabah. The Bajau Teen is currently pursuing her study at Keningau Vocational College. There, she studies bakery and pastry as it is her passion.
People deemed Nazieha Jansnie as an ambitious person who is selfless and a person who people can rely on. She is on a mission to provide a space for women to generate their income through baking.
Nurul Nazieha Jasnie has also participated in several fundraising events in an effort to raise money. The money was then used to finance her friends' participation in competitions around Malaysia. She also led her teams to join several competitions and conferences.
For Women By A Woman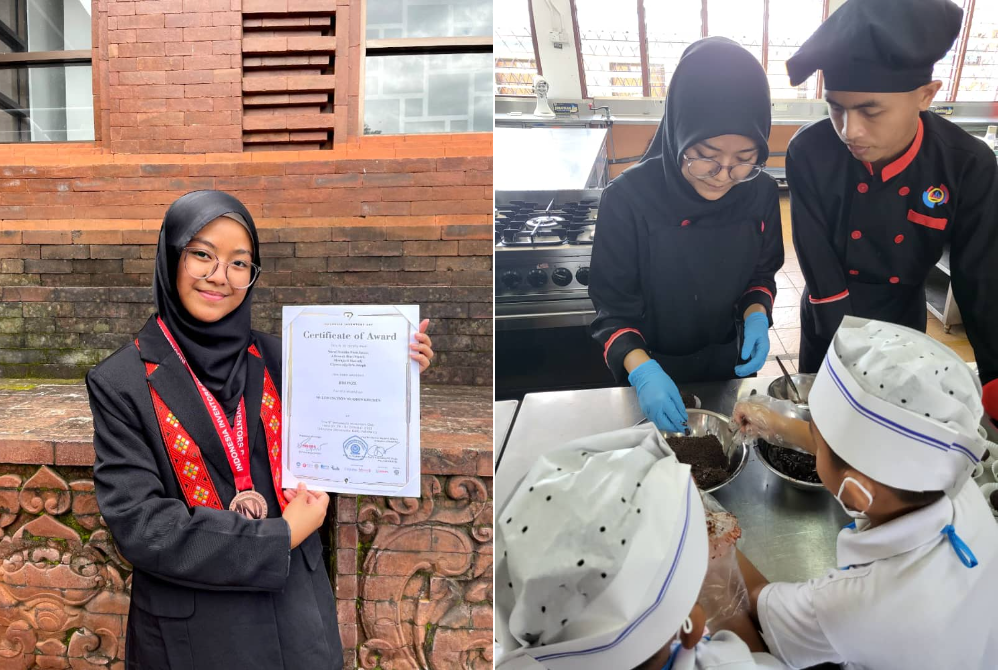 Image via Sinar Harian
In 2021, Nurul Nazieha Jasnie started a baking class for single mothers as well as women with low incomes in rural areas. With the help and support from her teachers, Nazieha Jasnie is able to teach women baking by using affordable ingredients.
Nazieha's whole idea of this mission is to help these women to start their own businesses and generate income with the skills they learned in class.
On top of that, Nazieha Jasnie also started her own business, 'Tia Cookie' 3 years ago. Since then, Nazieha Jasnie pushed herself to be hardworking and improve her business strategy.
Her effort did not come a fail as Nazieha is able to support herself financially. She also expanded her cookie business by recruiting her own classmates as business partners.
Nurul Nazieha Jasnie Is In Running For Global Student Prize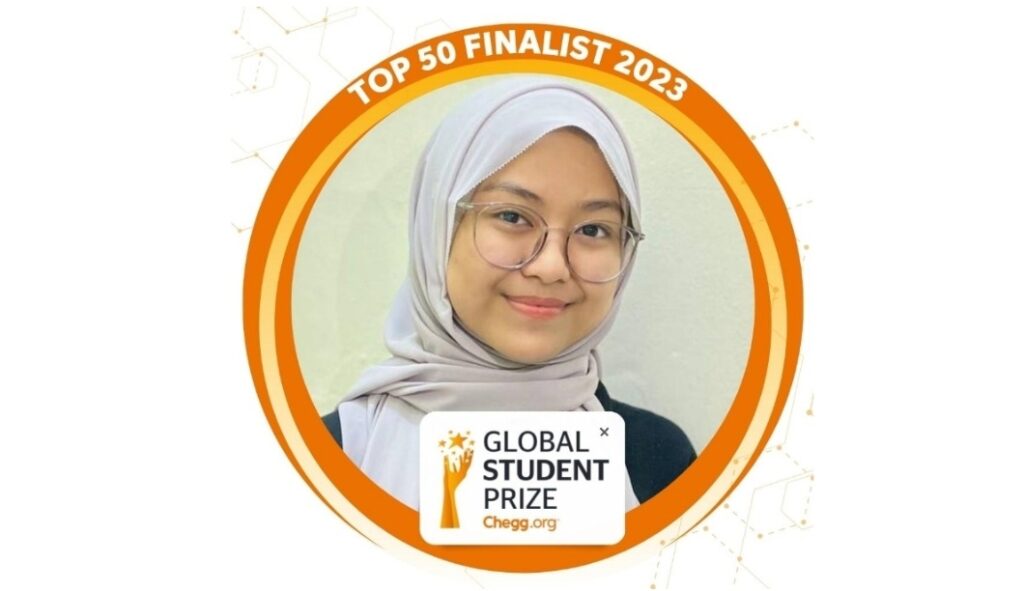 Image via Borneo Post Online
Nurul Nazieha's story and journey are shared with the Global Student Prize association. Her effort leaves the Global Student Prize association impressed and in awe. From there, Nazieha was nominated as one of the candidates to win Global Student Prize.
After a long journey of getting to know Nazieha Jasnie, the Global Student Prize association decided to include her as one of the 50 that are shortlisted for the award.
Read too about another young Malaysian, Kenneth Chong who is among the 50 shortlisted for Global Student Prize.
The Hopes & Dreams Of Nurul Nazieha Jasnie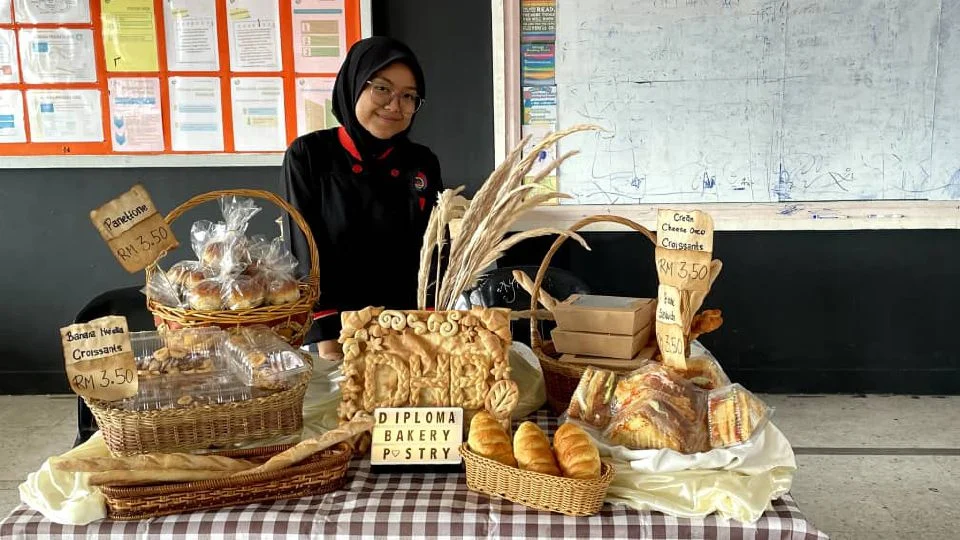 Image via Berita Harian
Like any other candidate, Nazieha hopes and dreams to make it to the top 10 and win the award.
According to New Straits Times, Nazieha Jasnie expressed her gratitude and stated:
I still can't believe I was shortlisted. Alhamdulillah (praise be to God), I'm so grateful for this achievement. I hope I can make it to the top 10 and win the Global Student Prize 2023.

Nurul Nazieha Jasnie, Global Student Prize Candidate
Nazieha also expressed her goals after winning the award. She would use the funds to her expand her business, 'Tia Cookie'. Furthermore, she would use the cash prize of RM450,000 to perform good deeds and continue to help others generate income.
Her ultimate goal would be to create more job opportunities and help lower the unemployment rate. Part of the fund will go to her study where she wishes to pursue a bachelor's degree in tourism.
Rise Malaysia wishes Nurul Nazieha Jasnie all the best. We hope her story will become an inspiration to the youth of Malaysia. Nazieha is a benchmark that one should try to reach and a person that we can look up to.