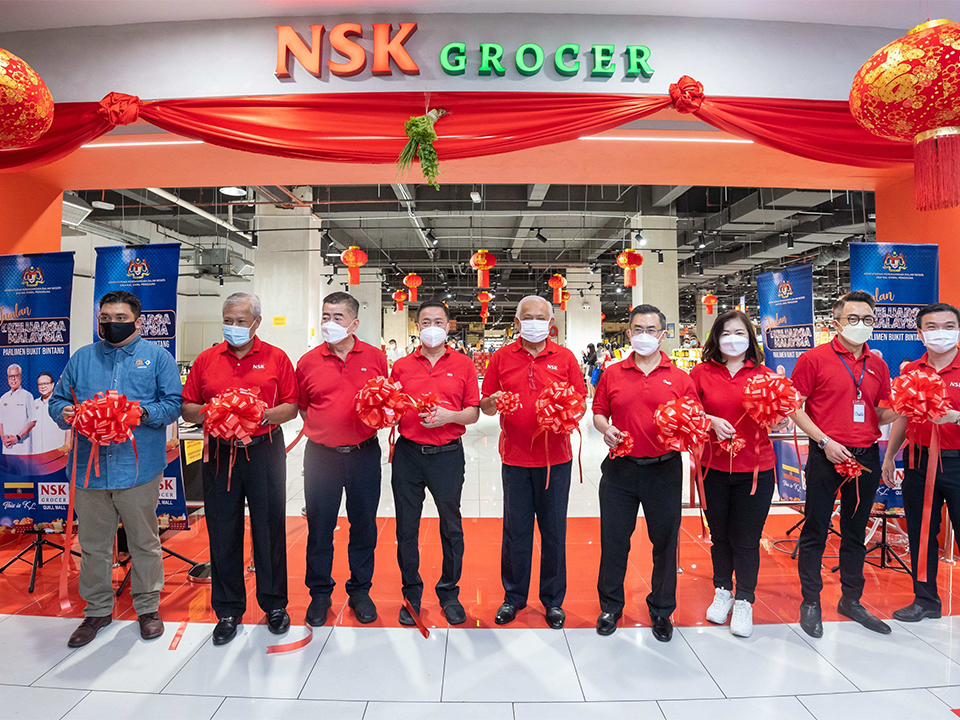 Get ready for the new grocer in town! Physical and digital (Phygital) retail and lifestyle destination, Quill City Mall KL is proud to announce the launch of its anchor tenant, NSK Grocer, touted to be the largest grocer and the first new modern-grocer concept in Kuala Lumpur City Centre with offerings of various affordably-premium local and imported products all under one roof.
The new go-to grocer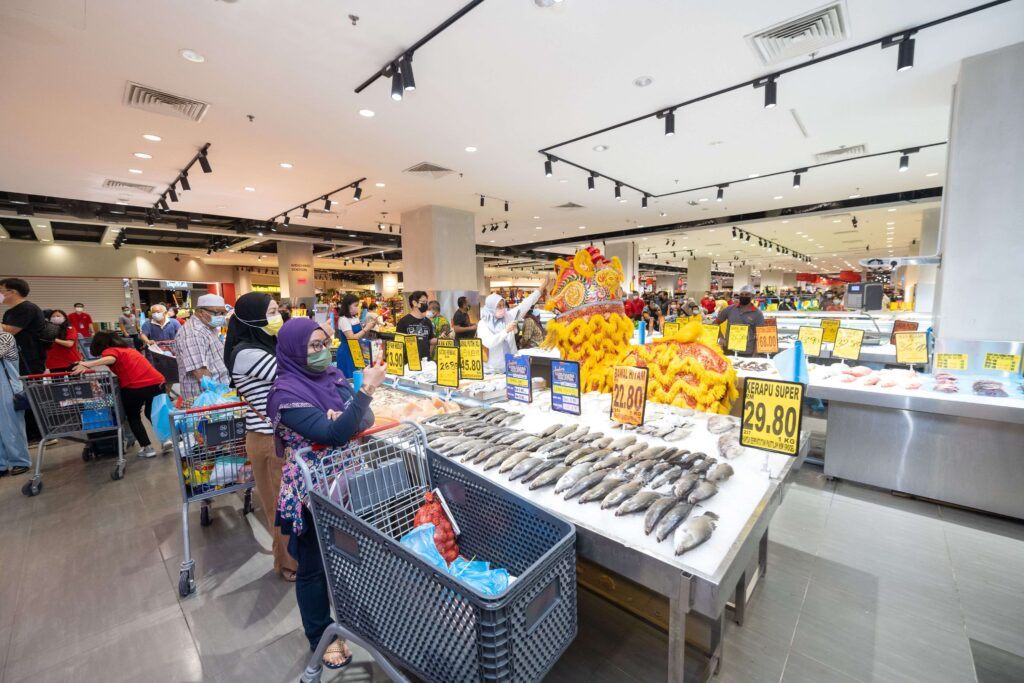 NSK Grocer is set to be the new go-to location for everyday necessities and groceries for the city shoppers who can now enjoy a next-level standard of grocery shopping at Quill City Mall KL. Spanning over 85,000 sqft comprising the largest fresh food section, dry grocery area, wholesale section and a deli, NSK Grocer @ Quill City Mall KL is the first-of-its-kind concept modernising a traditional market setting furnished with a comfortable and pristine environment.
Affordable premium produce
As the largest grocer with the most expansive fresh food selection in Kuala Lumpur City Centre, the store will be the first grocer by NSK Group to offer an array of quality and affordable premium produce from all around the world, ranging from a plethora of groceries, household items, poultry items and fresh produce like vegetables, live seafood such as fish, prawns and crabs at reasonable pricing to provide value-for-money for customers.
Additionally, small business owners can also purchase bulk items at the wholesale section, with a various selection of products being offered at an economical price.
Ideal location
Loh Teck Wah, Executive Director of NSK Grocer (KL) Sdn Bhd asserted that Quill City Mall is the ideal location to open its first new outlet. The mall is a paragon of a strategic location in the heart of KL with varying customers crossing the mall daily, especially office workers, young families and college students in the surrounding area.
NSK Grocer is set for the mass market who enjoys quality premium products at a very reasonable price. This latest innovative concept is catered to every lifestyle, and we believe that the opening of NSK Grocer in Quill City Mall KL will bring a relaxed shopping experience as well as a positive impact to the public, especially for those residing or working in the city centre who are always on-the-go and need a quick dash to the grocer for their daily needs.

Loh Teck Wah, Executive Director of NSK Grocer (KL) Sdn Bhd
Meanwhile Mr Justin Liew, Senior Vice President of Quill City Mall Retails Sdn Bhd shared that having the first NSK Grocer in Quill City Mall KL is not only a milestone for the mall but also a strategic effort formed to fulfil the discerning demands of sophisticated modern-day shoppers.
We are pleased to have the first NSK Grocer as part of the Quill City Mall family, and we are delighted to bring a distinctive and enjoyable shopping experience to the modern shoppers of today. As one of the reputable malls in KL City Centre, we are always endeavouring to create a shopping experience that is both exciting and convenient for our shoppers where they are able to run their daily needs all in one place – making it an ideal shopping destination for all.

Justin Liew, Senior Vice President of Quill City Mall Retails Sdn Bhd
During the Grand Opening recently, Mr Justin said that they are confident that NSK Grocer has the strong potential and credibility to cater to the needs of people in Kuala Lumpur and across Klang Valley.
Moreover, Mr Loh added that the grocer prides itself in always offering quality products at competitive prices.
Having the largest fresh produce section, NSK Grocer allows shoppers to have various fresh and cost-effective options to choose from for any individual. We are committed to constantly provide the freshest produce by partnering closely with all of our key suppliers – ensuring only the best for our customers.

Loh Teck Wah, Executive Director of NSK Grocer (KL) Sdn Bhd
NSK Grocer, Quill City Mall KL
The new NSK Grocer is located at LG-19-21 Lower Ground at Quill City Mall KL. It now opens daily from 9.00am to 11.00pm.
For more information on Quill City Mall KL, please visit https://www.quillcitymall.com.my/