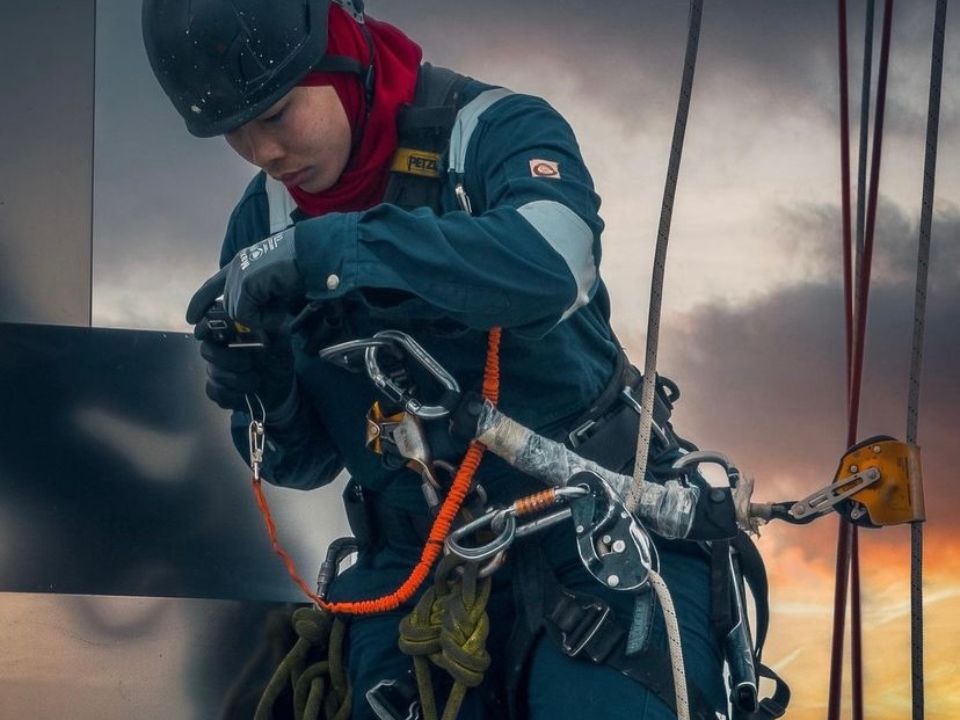 Many people have the misconception that building cleaning is done by people from other countries whenever they observe buildings being cleaned. In point of fact, the vast majority of them are carried out by members of the community. And not just by men, but also by women, such as Normalia Sidek, the Malaysia's Iron Lady and a great many more.
Get To Know The Malaysia's Iron Lady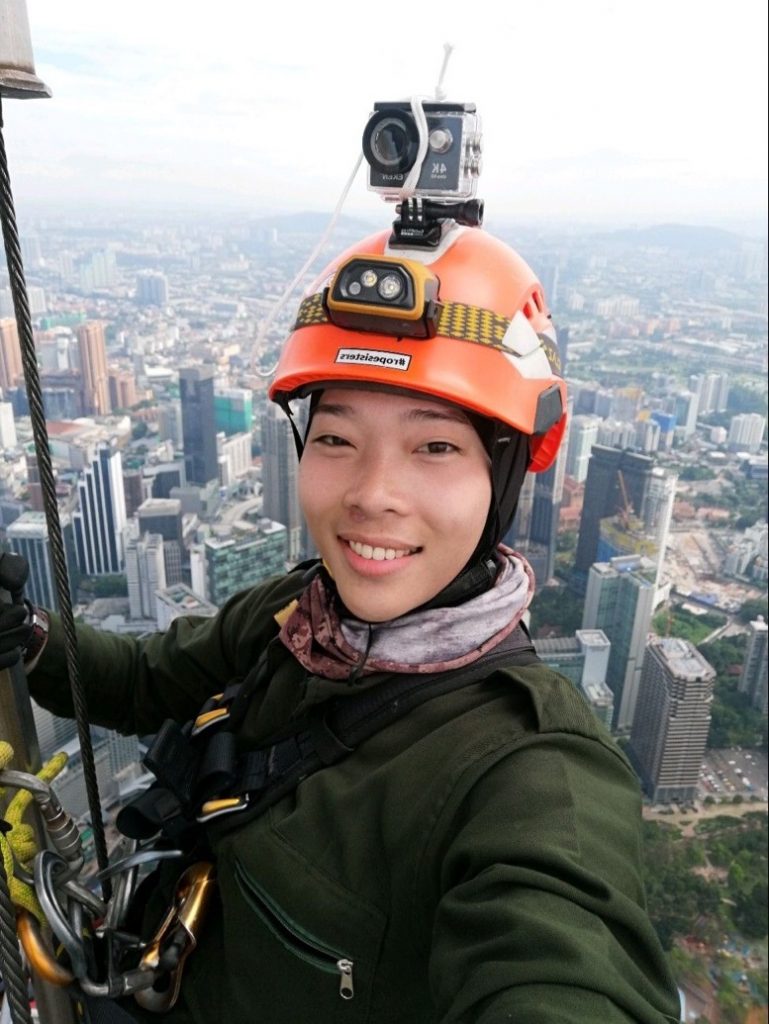 Normalia Sidek is married to a man in her field of expertise. First and foremost among her many admirers is her spouse, Abdul Hazim Abdul Rashid. Together, they've raised one kid. The work, she warned, is very risky but financially rewarding.
The highest point on Normalia's bucket list is the very top of Dubai's Burj Khalifa tower. Not just in Malaysia, but all throughout the world, her story has served as an inspiration to millions. It's a fantastic role model for women to see that they can succeed in male-dominated fields despite the inherent dangers.
Her Career As A Rope Access Technician
It was the year 2017 when she made her debut in the working world. To the best of Normalia's knowledge, she is the only woman in Malaysia to specialise in mechanical work utilising rope access, and she could not be more excited about this accomplishment. Our Malaysia's Iron Lady has been rendering her expertise to a diverse array of customers on a global scale. In addition to that, she was a participant in NDT (Non – Destructive Testing) conferences held in locations all over the world.
1. Rope-Performing Tasks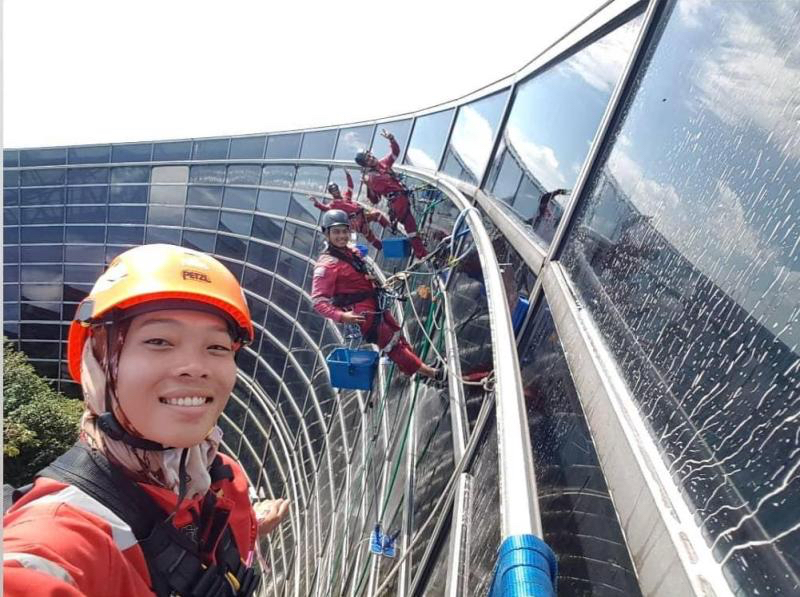 It's a difficult and perhaps life-threatening job that calls for special training and abilities. As a Rope Access Technician/Inspector, she is responsible for assessing the safety of rope access equipment. Their rope work includes things like: cleaning windows and facades; painting; welding; repairing; inspecting; and cleaning the interior and outside of buildings.
2. Human Physique Workforce Is Key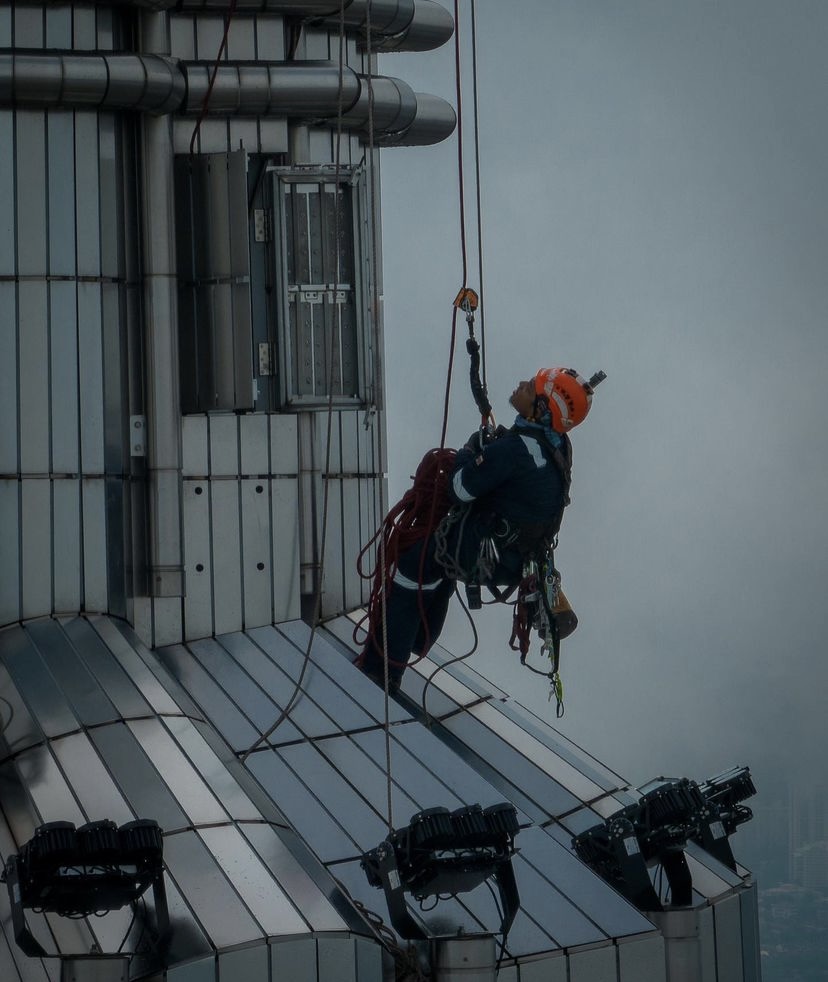 These kind of strenuous activities are not only often found in extreme sports but are carried out at considerable heights and in settings that are inconvenient to the worker. At this point in time, it is something that can only be accomplished by human beings. Normalia Sidek is an inspector and technician who works in the oil and gas business as well as on high-rises, towers, bridges, and dams. She is one of the many inspectors and technicians who operate in these fields. The amount of courage that is necessary is substantial.
3. Working In A Male-Dominated Field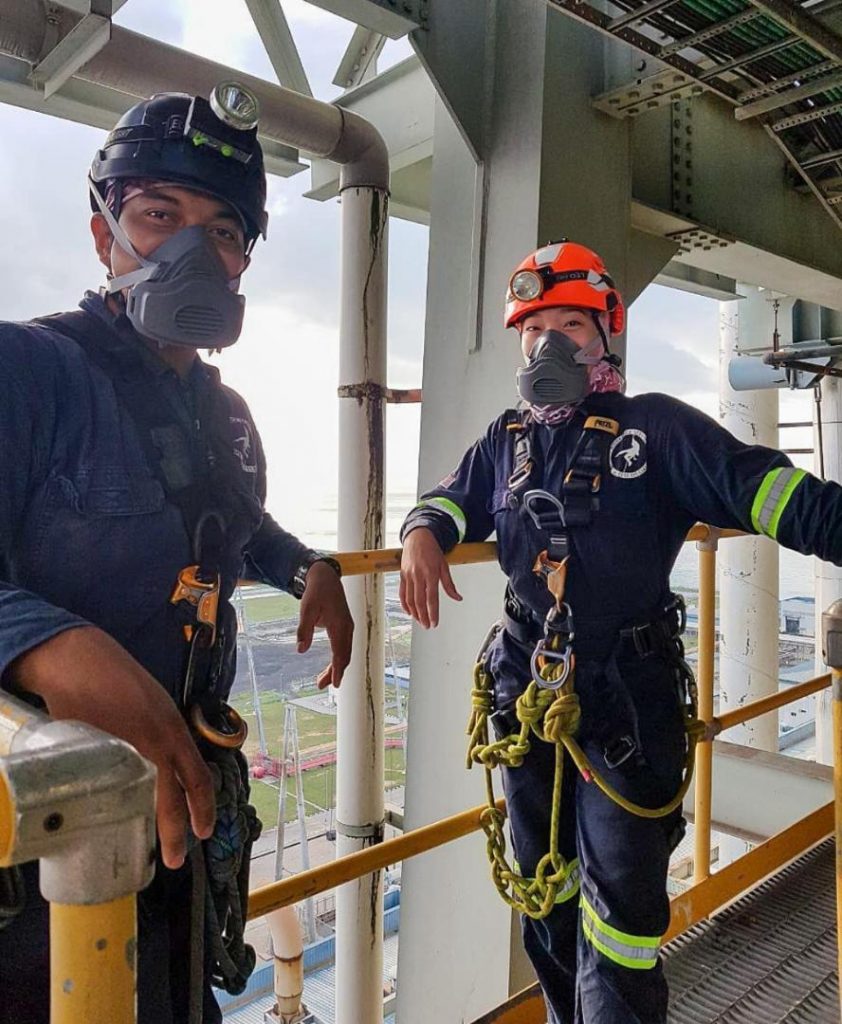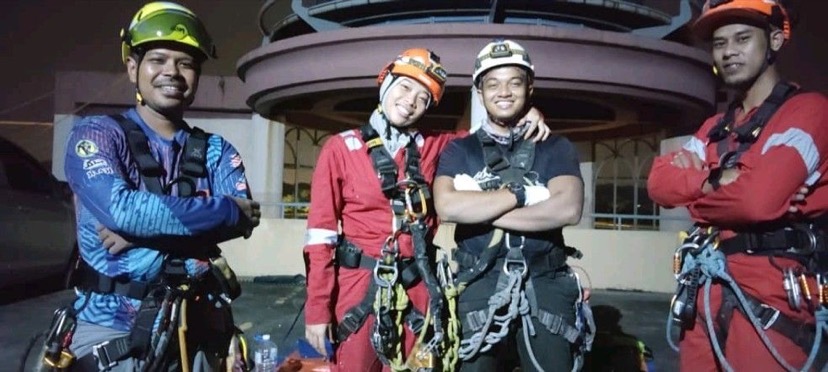 This has been going on for more than five years now coming from Normalia. The Malaysia's Iron Lady mentioned that male coworkers, despite the fact that the industry has traditionally been dominated by men, had been quite encouraging. After getting her certification in non-destructive testing (NDT), she is eager to broaden both her knowledge and her competence in the field.
The New Internet Sensation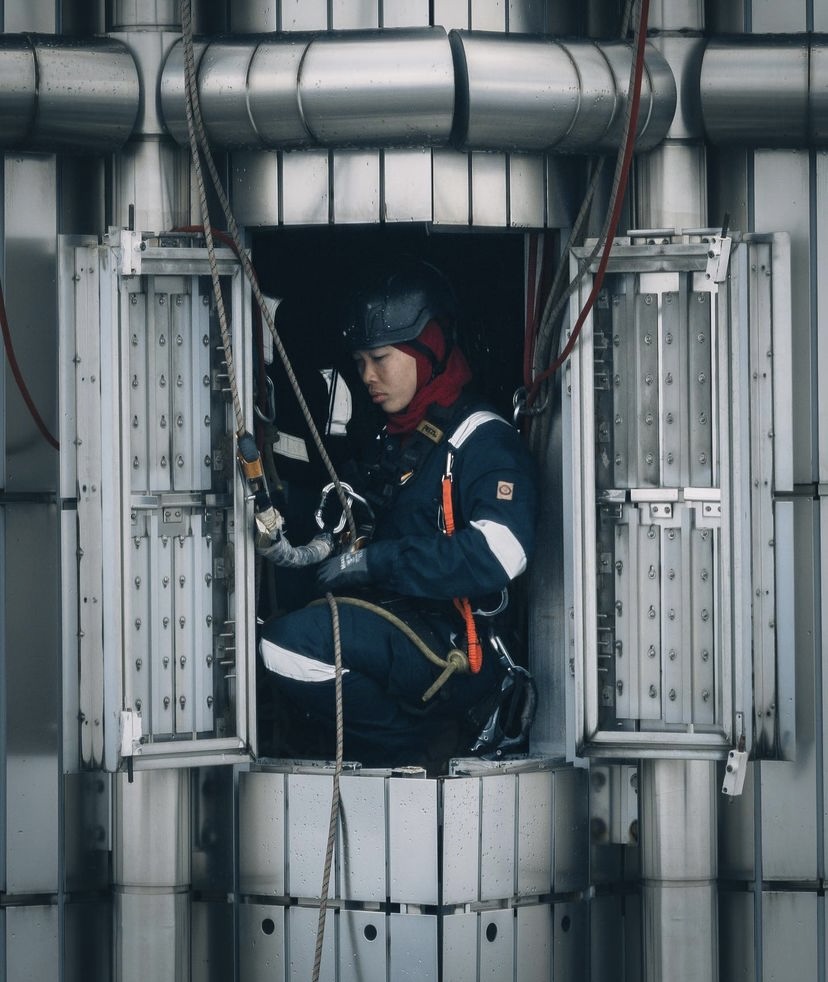 The photographer/videographer Siva Kumar recently uploaded some of her work, and it quickly went viral. She was performing upkeep atop Kuala Lumpur, Malaysia's Petronas Twin Skyscrapers, the largest twin towers in the world. There were about 2 million views of the video.
Seek to learn more about career journeys from the Malaysia's Iron Lady, Normalia Sidek herself and the amazing photographer/videographer Siva Kumar? Visit Normalia's Instagram and Linkedin and Siva Kumar's Instagram.