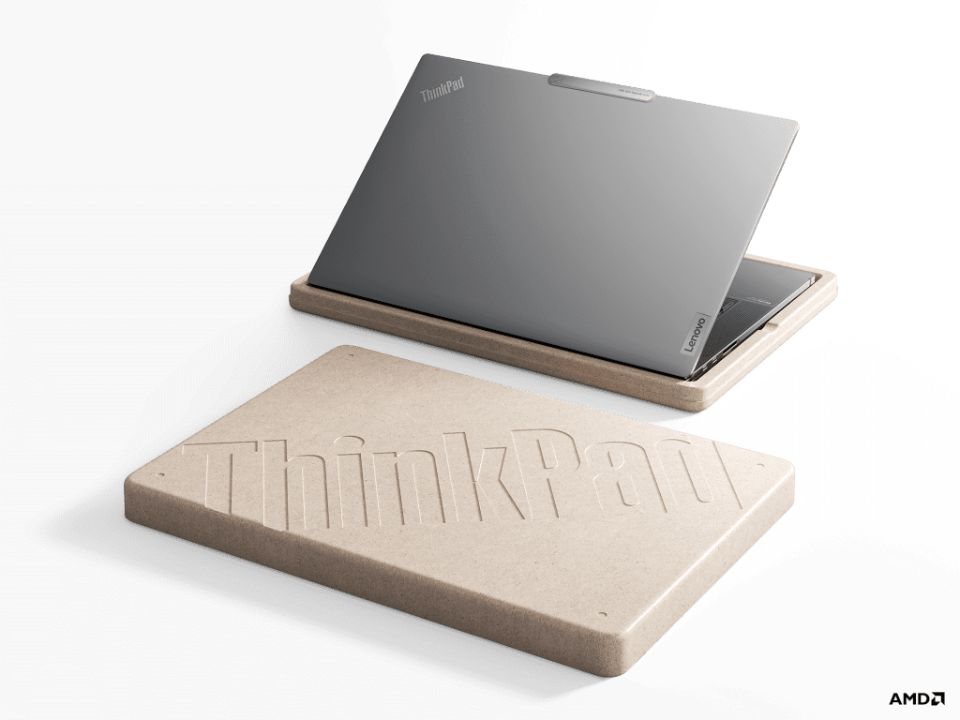 Lenovo™ is excited to reveal that the new ThinkPad Z13 and ThinkPad Z16 models are now available in Malaysia, with prices beginning at RM6,879.13 and RM7,879.55, respectively.
The laptop in the latest ThinkPad Z Series has remarkable progressive designs that defy convention and employ new colors and materials for a premium business laptop portfolio.
The New ThinkPad Z Series
Some Highlights
It is a delight regarding the significant design advancement in the ThinkPad Z Series, but above all, the ThinkPad Z13 and Z16 continue to mirror the brand's primary underlying design and engineering tenets.
Besides, key design and technological aspects have been embedded into the ThinkPad Z Series to improve the personal user experience. Minimalism is purposefully refined and appealing.
As a continuation, ultra-narrow bezels and productive 16:10 aspect ratios have been tuned for displays.
Additionally, a new Communications Bar contains a better FHD webcam with a bigger 1.4µm sensor, an electronic e-Shutter for privacy, and dual-array microphones, improving audio and video conferencing more effectively.
A bigger 120mm glass haptic ForcePad that flows perfectly with the all-glass palm rest is employed for quick and easy input.
Lenovo users acquainted with the iconic red TrackPoint will notice a new feature: Double-tap the TrackPoint will bring up a Communication QuickMenu, which provides rapid access to commonly used camera and microphone settings.
Sustainability in Packaging and Products
The brand-new ThinkPad Z13 and Z16 have a modern design concept aimed at a distinct business user audience.
The new eye-catching design comprises changing attitudes on technology, its environmental impact, and the sources of raw materials.
The design intends to offer individualistic premium color accents such as bronze and arctic grey.
Besides, more sustainable materials such as recycled aluminum or recycled black vegan leather were used to produce the ThinkPad Z Series.
Furthermore, sustainability is incorporated in the packaging, which is made of 100% recyclable and compostable bamboo and sugarcane, and the AC power adapter also utilizes 90% Post-Consumer Content (PCC).
Quality Processors
First of all, you might be interested to know that ThinkPad Z13 and Z16 will be among the first laptops powered by the most recent AMD Ryzen™ PRO 6000 Series processors for mobile with the Microsoft Pluton security processor.
Performance and security features are inextricably linked, and Lenovo's secure-by-design technique has been improved via its collaboration with AMD and Microsoft.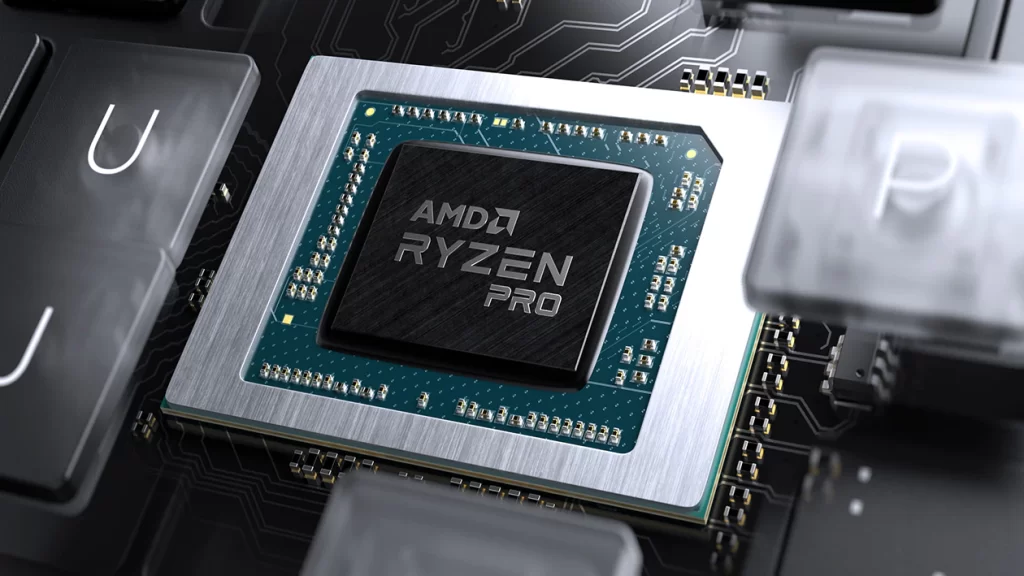 To add, the AMD Ryzen™ 6000 Series are the first x86 processors to combine with the Microsoft Pluton security processor for strong security from chip to cloud on Windows 11 PCs, building on AMD PRO security's tiered approach.
Microsoft also developed and revised the Microsoft Pluton Security Processor, which hardens new Windows 11 PCs with protection for user identity, data, and applications.
Other Innovative Features
Aside from the product specifications stated above, there are some other unique features you should not overlook!
Highest screen-to-body (STB) ratio in ThinkPad portfolio – 91.6% (Z13) and 92.3% (Z16)
Vivid display options including touch-enabled 2.8K OLED on Z13 and 4K OLED on Z16, both with Dolby Vision® support and low blue light
Dolby Atmos® Speaker System and Dolby Voice® AI noise cancellation technology
Z13 is powered by AMD Ryzen PRO U-Series processors with integrated AMD Radeon graphics plus a Microsoft Pluton security processor
Z16 is powered by AMD Ryzen PRO H-Series processors with integrated AMD Radeon graphics or optional AMD Radeon RX 6500M discrete graphics and includes the Microsoft Pluton security processor
AMD Ryzen PRO 6000 Series processors with Qualcomm® FastConnect 6900 offer advanced manageability and industry-leading Wi-Fi connectivity on Z13 and Z16.
Qualcomm® 4-stream Dual Band Simultaneous (DBS) on AMD Ryzen™ PRO 6000 Series processors also enables sustained low latency potential of Wi-Fi Dual Station, natively supported on Windows 11
Windows 10 Pro 64 preinstalled through downgrade rights in Windows 11 Pro 64
The match-on-chip fingerprint reader integrated into the keyboard for security convenience
Exclusive Partnership between Lenovo and AMD
Moreover, Lenovo and AMD have worked together to create a cutting-edge platform design, simplifying all aspects of the system from silicon to hardware and software.
Advanced Micro Devices (AMD) is a multinational semiconductor business based in America that specializes in designing and developing computer processors and graphics technologies.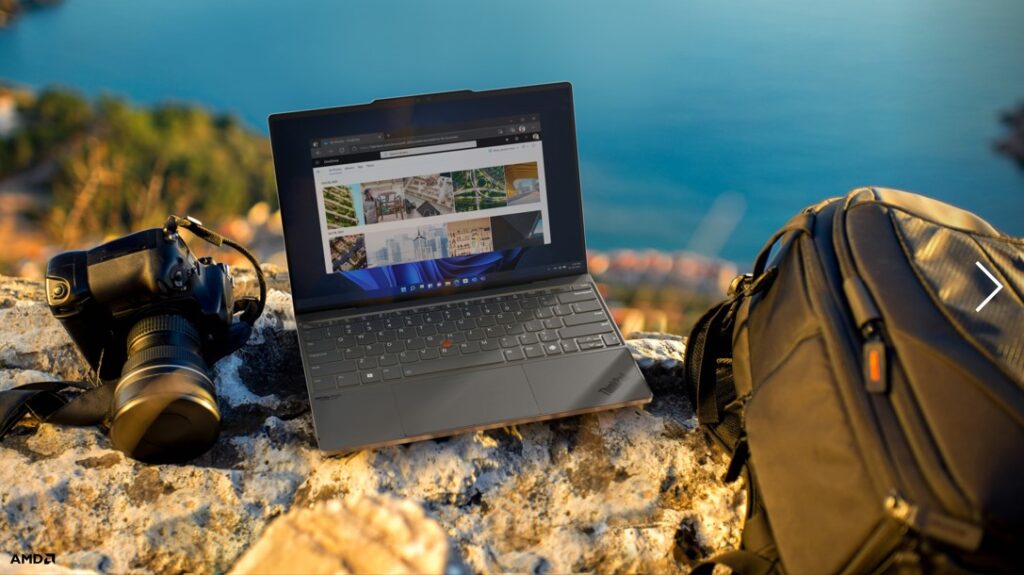 The ThinkPad Z13, combined with the unique AMD Ryzen™ 7 PRO 6860Z processor, provides an exceptional collaboration experience.
In applications such as Teams and Zoom, the processor is optimized to enable smooth audio and video performance, maximize responsiveness, and provide better battery life.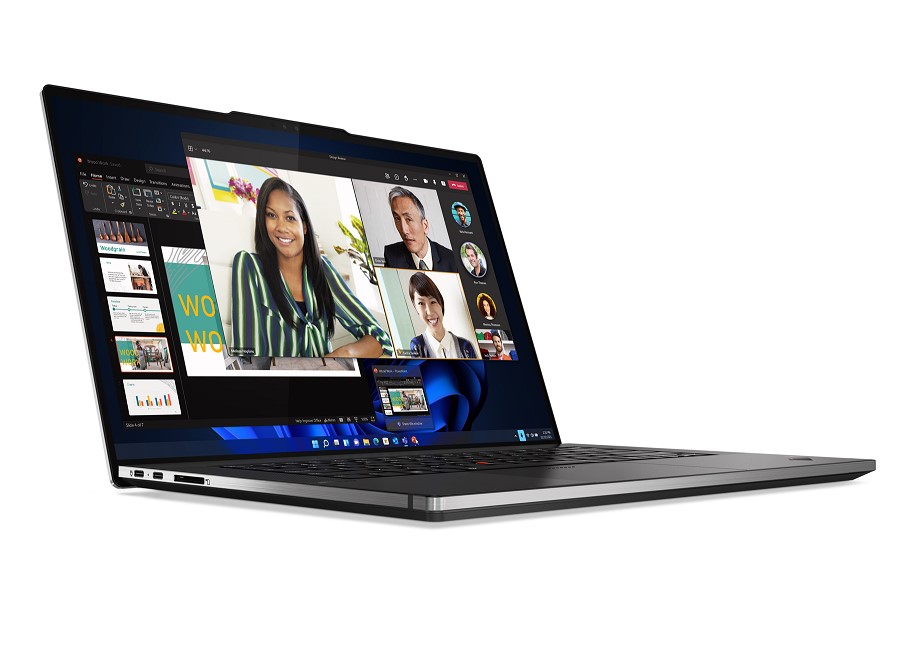 Similarly, the ThinkPad Z16 is also equipped with the latest AMD Radeon™ RX 6500M discrete graphics with AMD smart technologies, which enhance productivity, allow sophisticated content production, and casual gaming.
When used in conjunction with the Ryzen processors, AMD SmartShift Max provides an immediate power upsurge for both the CPU and GPU, whereas AMD SmartShift Eco is geared to maximize battery efficiency.
The products were carefully designed to meet the demands of customers. The objective is to satisfy end users with a distinct appearance and feel of products made from recycled materials and to deliver on the promise of an excellent experience.
Also, the IT departments will reassure with enterprise-class performance, security, reliability, and manageability.
Every detail is there for a reason, and the ThinkPad Z13 and Z16 provide a premium experience for end users.
Lastly, there's no mistaking that the Z13 and Z16 are ThinkPad Z laptops, and they are tested to MIL-Spec 810H requirements and subjected to the same strict quality controls as other ThinkPad laptops, an essential stage in ThinkPad product development, especially the use of novel materials.
Kindly visit TechToday for more information about the ThinkPad Z Series.
For more information on the ThinkPad Z13, click Lenovo Malaysia Official Store now! Want to know more about ThinkPad Z16? Click here!
For extra information, please visit https://www.lenovo.com and read the latest news on Lenovo StoryHub.