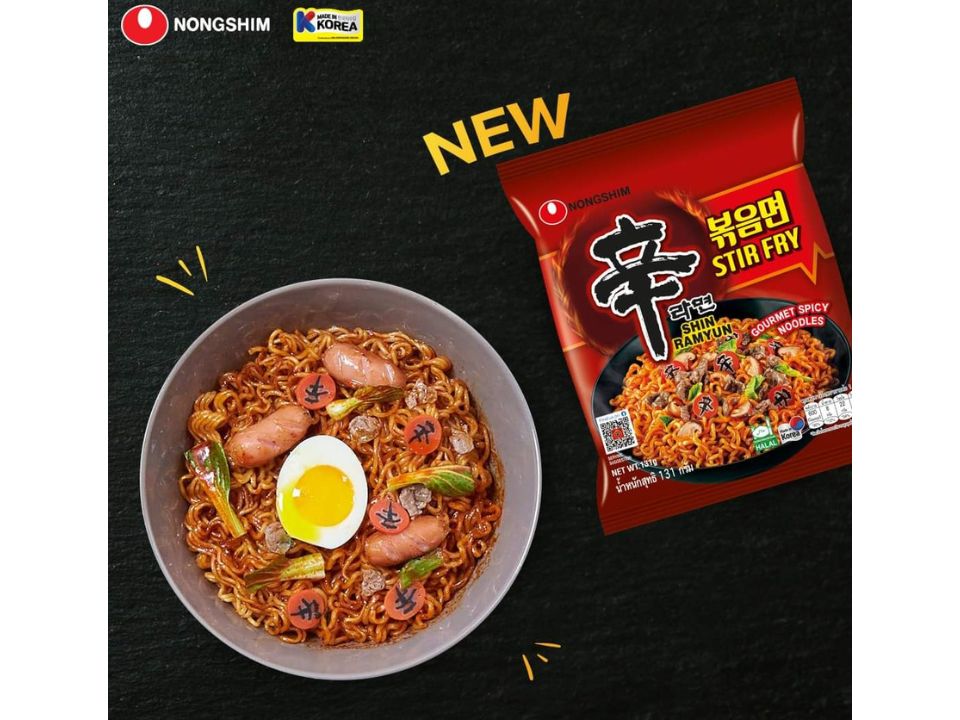 Nongshim occupies a significant share of the Korean instant noodle industry, and its brand leader, SHIN Ramyun, has sold over 1 billion packets globally since its launch! Isn't it surprising?
Now, everyone's favored delectable, flavorful Korean noodles are presenting a new product offering of instant ramyun – generating a distinct fiery taste; SHIN Stir Fry Ramyun finally landed in Malaysia!
The SHIN Stir Fry Ramyun is the perfect ramyun for individuals who dislike soup-based delicacies. It fires up the taste buds to the maximum!
A Preview of the New SHIN Stir Fry Ramyun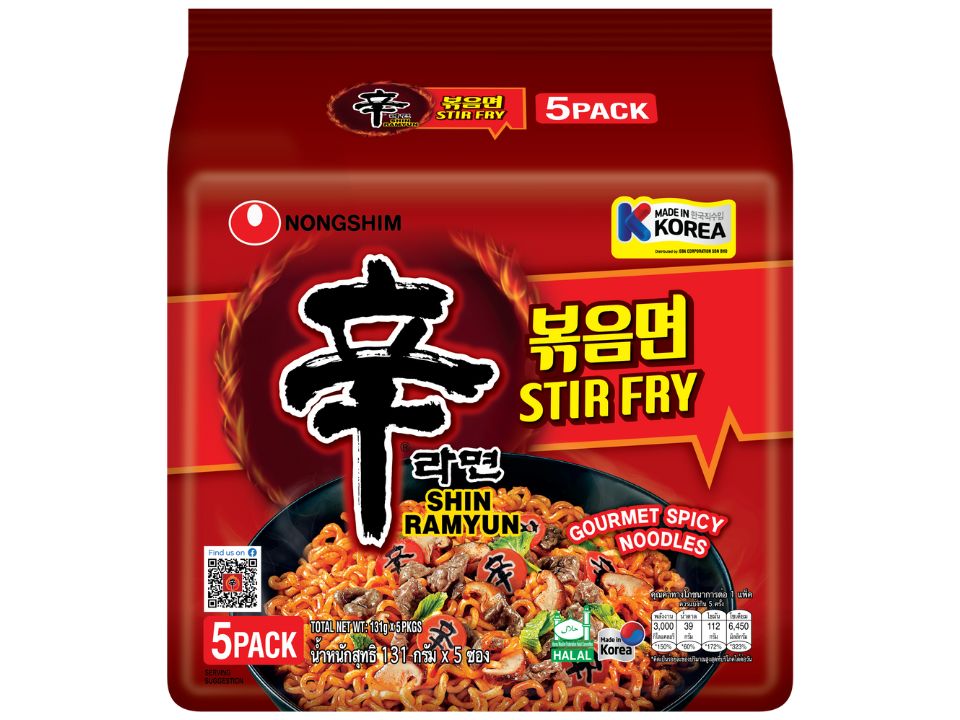 Nongshim's latest stir-fry noodles deliver a strong flavor that packs a punch, offering a real taste of Korea!
It seeks to produce an explosion in the mouth with its spicy and unique blend of chilies, scallions, and special seasoning oil.
To add, it is halal-certified and available in a pack of five with dark red packaging and the Made in Korea logo.
Some Highlights of the New SHIN Stir Fry Ramyun
It is notable to mention that Nongshim's stir-fry noodles have thick, smooth, and springy noodles.
This newest member of the SHIN family is loaded with shitake mushrooms and fish cakes, imprinted with "辛" (meaning: spicy, hot), the iconic sign of SHIN Ramyun.
Undoubtedly, the scent of its genuine Korean spice can catch wafting through the air within minutes.
This convenience and spicy treat are ideal for any time of the day to accompany every tiny moment, especially when those late-night cravings strike.
Nongshim's Upcoming Event in August 2022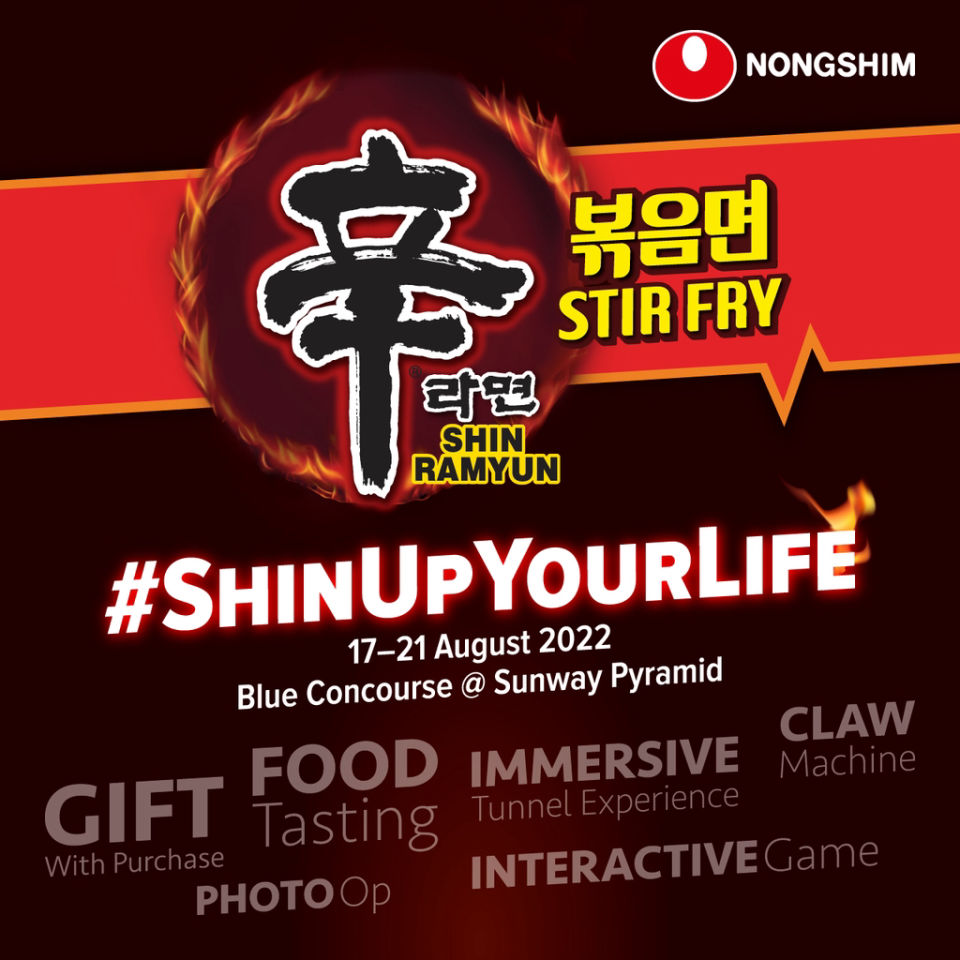 Nongshim will hold a themed interactive event in Sunway Pyramid's Blue Concourse from 17th to 21st August 2022 to celebrate the launch of its stir-fry noodles.
Awaken the competitive spirit and seize the chance to participate and win Nongshim products and SHIN Stir Fry Ramyun merchandise and other prizes. Get involved in the fascinating games and activities now!
The session's attractions will comprise a virtual immersive tunnel experience and interactive games.
Add little moments of excitement to daily life with SHIN Ramyun.
Get SHIN Ramyun from supermarkets and leading online stores like Nongshim's official online store on Lazada at https://bit.ly/lazada-gba-nongshim. Visit https://nongshim.com.my/ for extra information, or follow Nongshim on Instagram at https://www.instagram.com/nongshim_malaysia/ for updates.