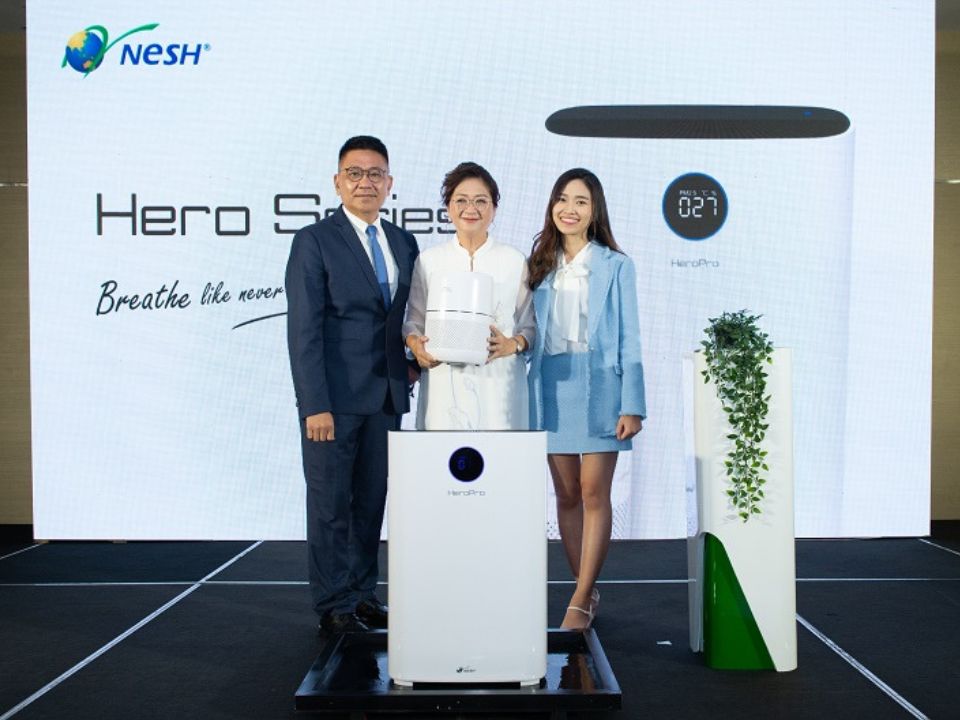 NESH, one of Malaysia's leading household names based on its acronym of Natural, Environmental, Safe and Healthy has launched its all-new Hero Series Air Purifiers.
Nesh has more than 30 Years of field experience in Malaysia providing water filtration systems and air purifiers which are certified by SIRIM, JAKIM and many more accredited parties.
NESH Hero Series Air Purifier
NESH brings its full range of quality products with unique key features for HeroPro Air Purifier and HeroMini Air Purifier which are designed to maximize users' experience in providing a better, cleaner and healthier breathing experience.
HeroPro Air Purifier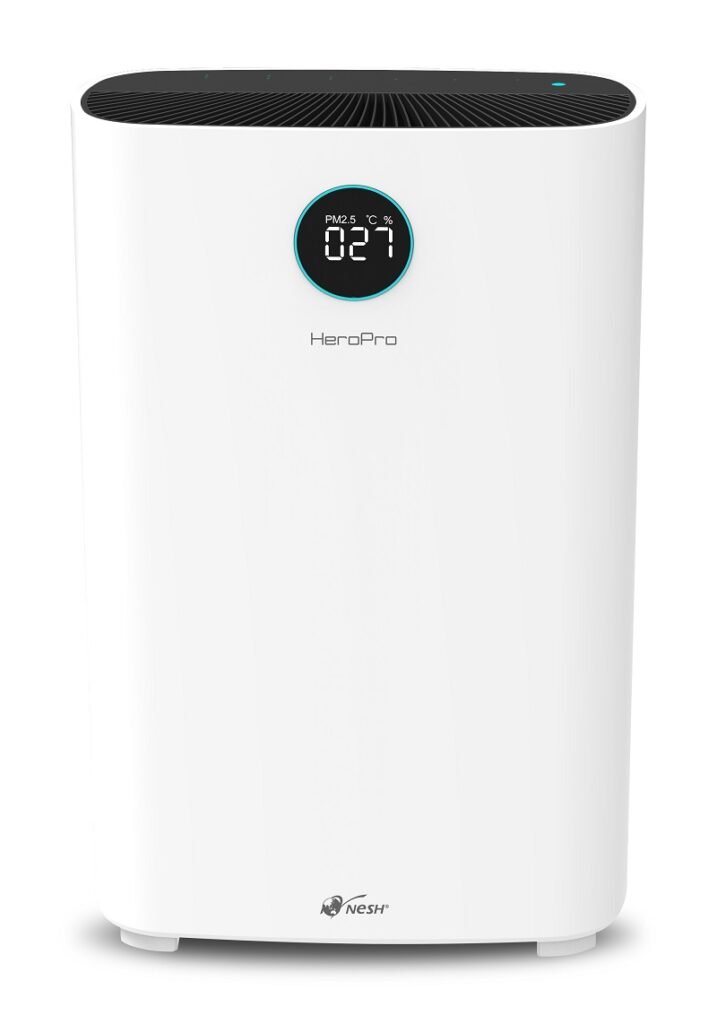 HeroPro comes with purification and deodorization functions which covers up to 785 sqft or 73m2, equipped with 5 powerful stages of filtration: pre-filter, HEPA H13 medical grade filter, activated carbon filter, photocatalyst filter and UV light providing smart filter replacement reminder, ambient light detection and 3 types of mode: auto, silent, sleep.
HeroMini Air Purifier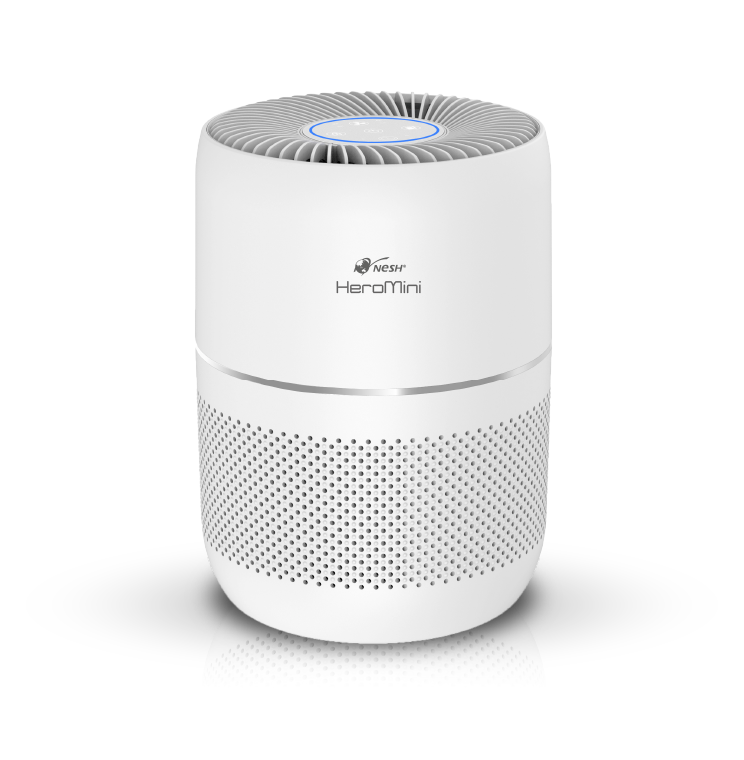 While the small, convenient & portable HeroMini comes with 3 powerful stages of filtration: pre-filter, HEPA H13 medical grade filter and activated carbon filter providing aromatherapy function that is suitable for baby's or children's room, study room and office desk.
Why You Should Have Air Purifier At Home?
The water filtration expert with 32 years of experience determined that now is the right time to introduce air purifier systems that are suitable for every household.
The air purifier series is powered with five stages of filtration, and adopts medical grade H13 HEPA highly effective filter that effectively eliminates 99.97% of airborne ultra-fine particles as small as 0.3 micron and harmful air pollutants, such as bacteria, molds, viruses, pollen, spores, dust, pet hair, dander, dust mites and PM2.5 tiny particles.
The Managing Director of NESH Marketing Sdn Bhd, Ms. Soh Yok Kim said:
NESH is constantly enhancing our products, services and user experiences.  We have successfully done so for more than 32 years with our water filtration systems.  And now we are ready to expand our product offerings with the Hero Series Air Purifier.  We want to express our gratitude to our customers, who believe in our brand, products and services.  We want to bring more great products to Malaysian families.

Ms. Soh Yok Kim, Managing Director of NESH Marketing Sdn Bhd
NESH Receives Two Malaysia Book of Records Recognitions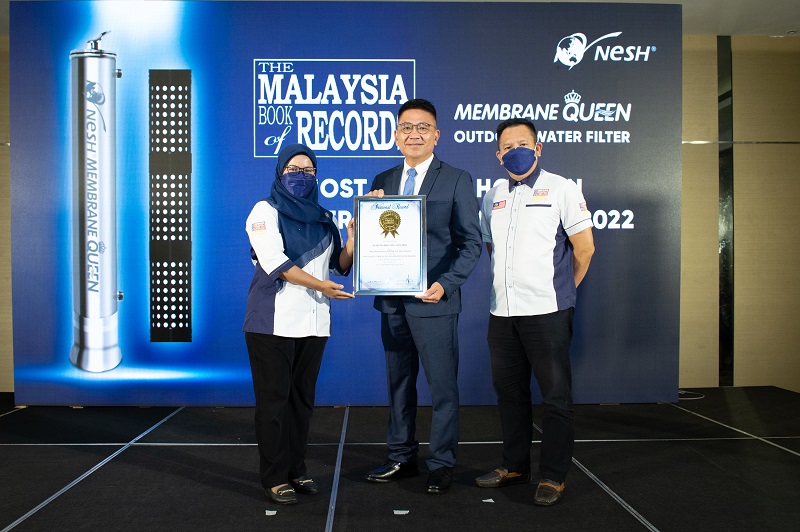 At the launch of NESH's Hero Series Air Purifier, the brand received two Malaysia Book of Records recognitions, namely, The Most Output Holes in a Water Filter Membrane for NESH Membrane Queen and The First Water Filter with Ozonation System for NESH Qoozo.
NESH' sister brand, iTazzo also received Malaysia Book of Records recognition for The Fastest Egg White Whipping Blender for iTazzo i-Processor.
How And Where To Get NESH Products?
Customers can expect exciting promotions from NESH including pre-order deals until 31st August 2022. The buy 1 free 1 promotion for the HeroPro Air Purifier at the offer price of RM2,888 comes with a free HeroMini air purifier worth RM 1,288. The first 50 customers who place their order are entitled to an exclusive deal of buy 1 HeroPro and get the 2nd unit of HeroPro at 50% off.
Hero Series Air Purifiers are available at NESH website www.nesh.com.my or you also can order via an e-commerce platform on Shopee & Lazada Official Store. For more convenient buying, can directly contact NESH branches via https://nesh.com.my/contact/ or buy directly through Whatsapp  016-667 7487.
For more information, kindly visit https://nesh.com.my/ or follow NESH on Facebook https://www.facebook.com/neshmalaysiaofficial or on Instagram https://www.instagram.com/neshmalaysia/ and subscribe us on YouTube https://www.youtube.com/user/nesh1228.
Looking for other air purifier? Check out Coway Double HEPA Filter.