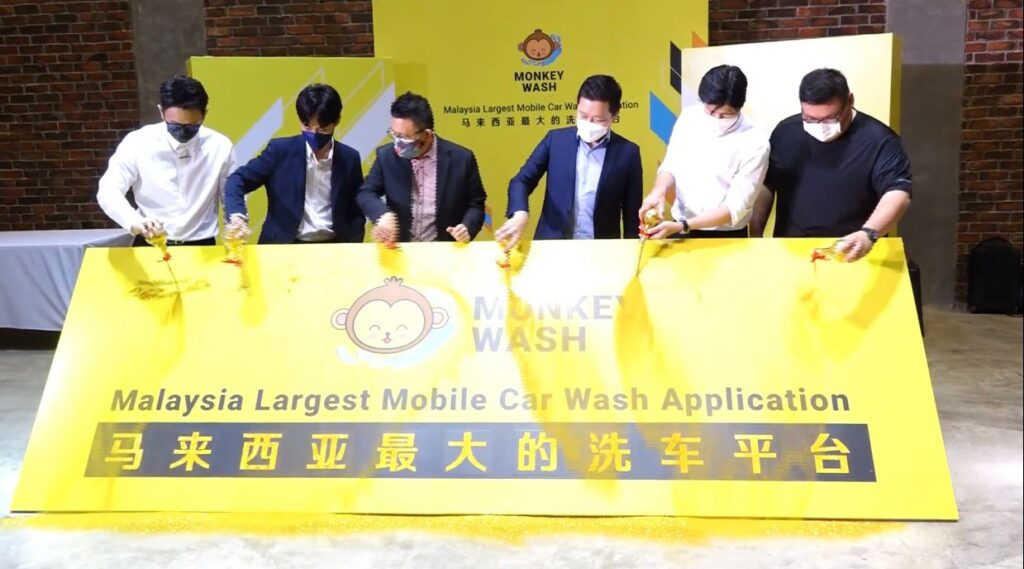 Monkey Wash, one of Malaysia's largest on-call car wash service apps was officially launched on Monday (27 December 2021). The platform aims to provide mobile car wash services to consumers and provide employment opportunities in Malaysia. A launch event was held to announce, empower and recognize employment and business opportunities carrying economic gig initiatives.
The launch ceremony of Monkey Wash was officiated by the Deputy Minister of Youth and Sports (KBS), Dato Sri Ti Lian Ker, at Metal Bee studio, Petaling Jaya. They presented uniforms to new Riders of the company as well as recognized the 'Pit Stop' kiosk for the business capital micro program.
Monkey Wash' Car Wash Kiosk Program
The event also took the opportunity to recognize the Monkey Wash' Car Wash Kiosk Program. The programme is one of the micro business capital opportunities that Malaysians can join with just a small capital and start their own car wash kiosk through Monkey Wash's platform. Founder and CEO, Terry Swee told reporters that the program allows interested individuals to start the business with as low as RM10,000.
To those who are interested in participating in the program, please email [email protected].
Swee stressed that the platform is a breakthrough in the local business ecosystem as it can provide the opportunity to generate permanent and/or side income by becoming a car wash kiosk owner.
Apart from that, the company announced plans to add more services on the platform which includes launderette, house cleaning and others.
The last few years have been very challenging, the locals have been severely affected by the Covid-19 pandemic. I am thankful to have been given a special opportunity to be with my friends in our country and provide online car wash services while generating a lucrative income in order to overcome uncontrollable situations such as this pandemic.

Founder and CEO, Terry Swee
Monkey Wash is now available in:
Klang Valley
Penang
Negeri Sembilan
Bintulu
Johor Bahru
In addition, the service will be available in more states soon and the company is even expanding to Brunei next month.
Many more states will be opened and we will proudly start operations in our neighbouring country of Brunei next month.

Founder and CEO, Terry Swee
Meanwhile, MK Group Managing Director, Dr Raymond Ang, praised the outstanding work by the Monkey Wash management in driving the growth, success, and marketing to elevate the company to become one of Malaysia's favourite car wash networks and platforms.
Anytime, anywhere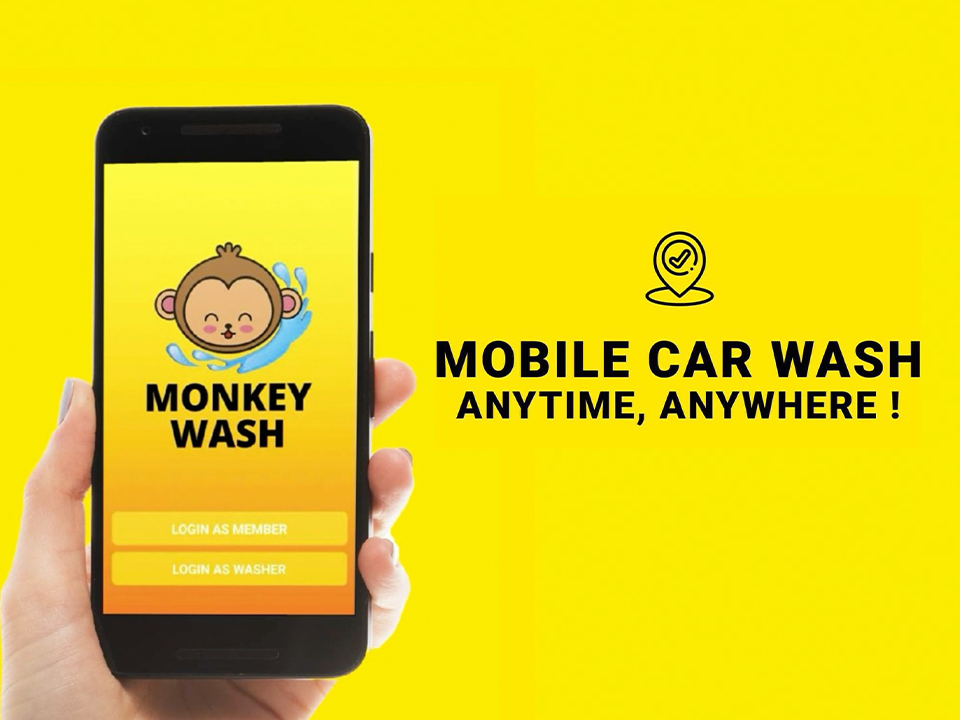 Monkey Wash provides an on-call mobile car wash service across Malaysia with their mobile machine washer.
Whether in your car pouch, along the roadside or in the office parking lot, the mobile car wash provider will reach you to clean your car.
For more information, please visit https://www.monkeywash.asia/ or download the Monkey Wash application via Google Play or Apple Store.