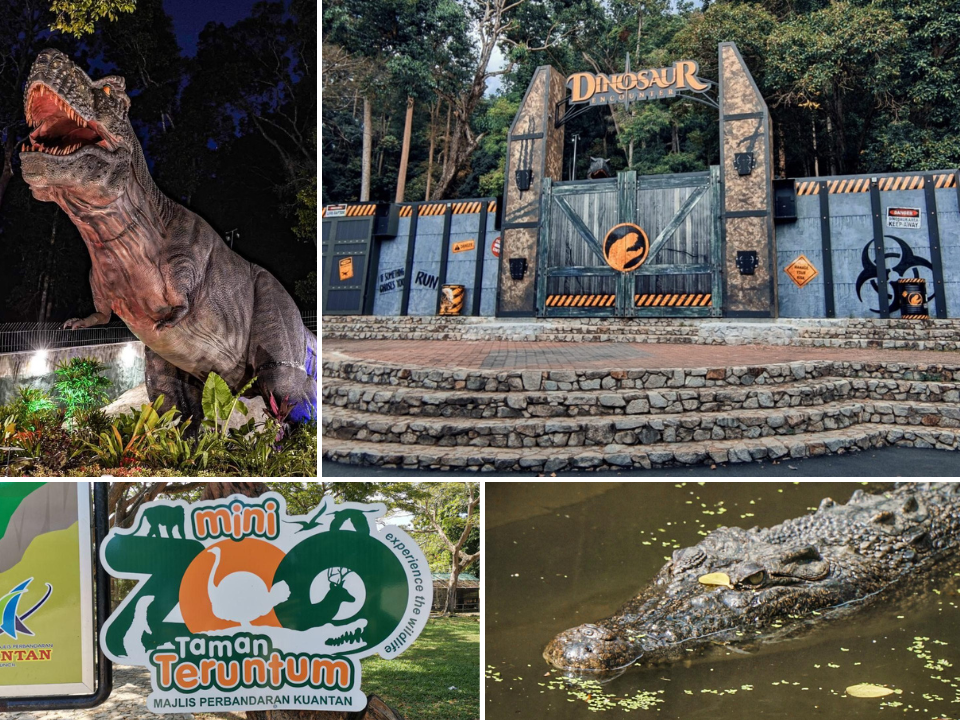 Located in Kuantan, Pahang, Zoo Teruntum is Malaysia's first hybrid zoo that started to operate in 2021. There, they not only display real animals, there are also extinct and prehistoric animals for you to see! Let's explore more about it, shall we?
Zoo Teruntum Kuantan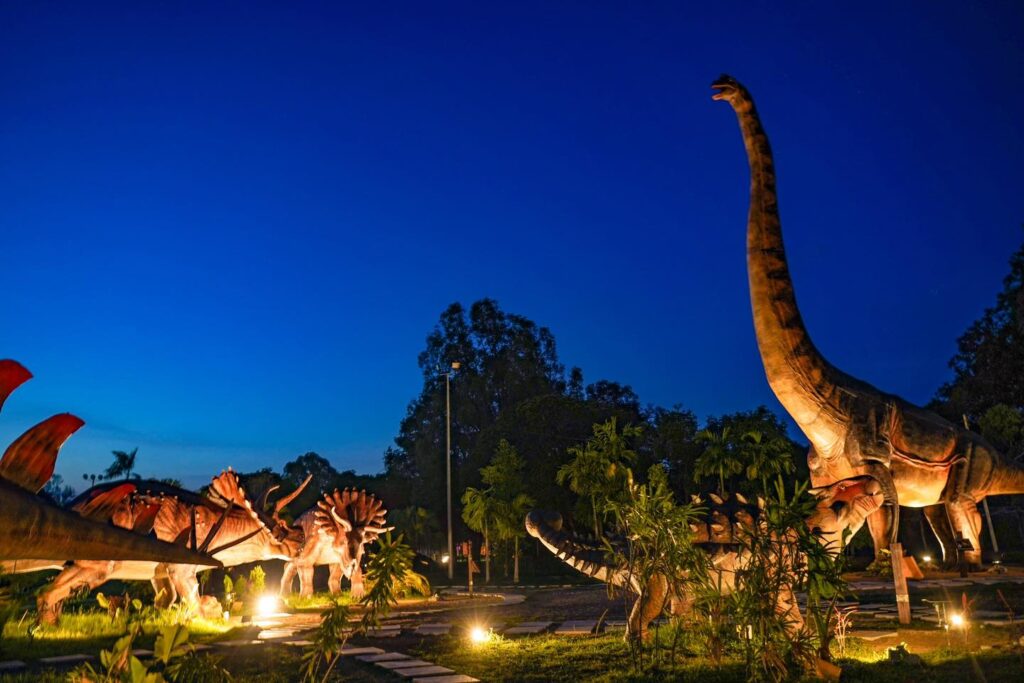 Zoo Teruntum has been one of the most well-known attractions in Pahang since they started their operation. Even though it is just a mini zoo compared to other big names in Malaysia, it is still enough to make you and your kids enjoy the time spent there.
The fact that Zoo Teruntum is not only Malaysia's first hybrid zoo, but also the world, makes it ever better. It's definitely the charm of this place.
| | |
| --- | --- |
| Address | Jalan Padang Golf, 25050 Kuantan, Pahang (click here for Google Map) |
| Operating hour | Monday – Friday, 9:00 am – 6:00 pm Saturday & Sunday, 9:00 am – 7:00 pm |
Main Attractions @ Zoo Teruntum
The attractions at Zoo Teruntum Kuantan can be seen more in details through these zones:
Animal Zone
Dinosaur Zone
Animal Zone: Real Animals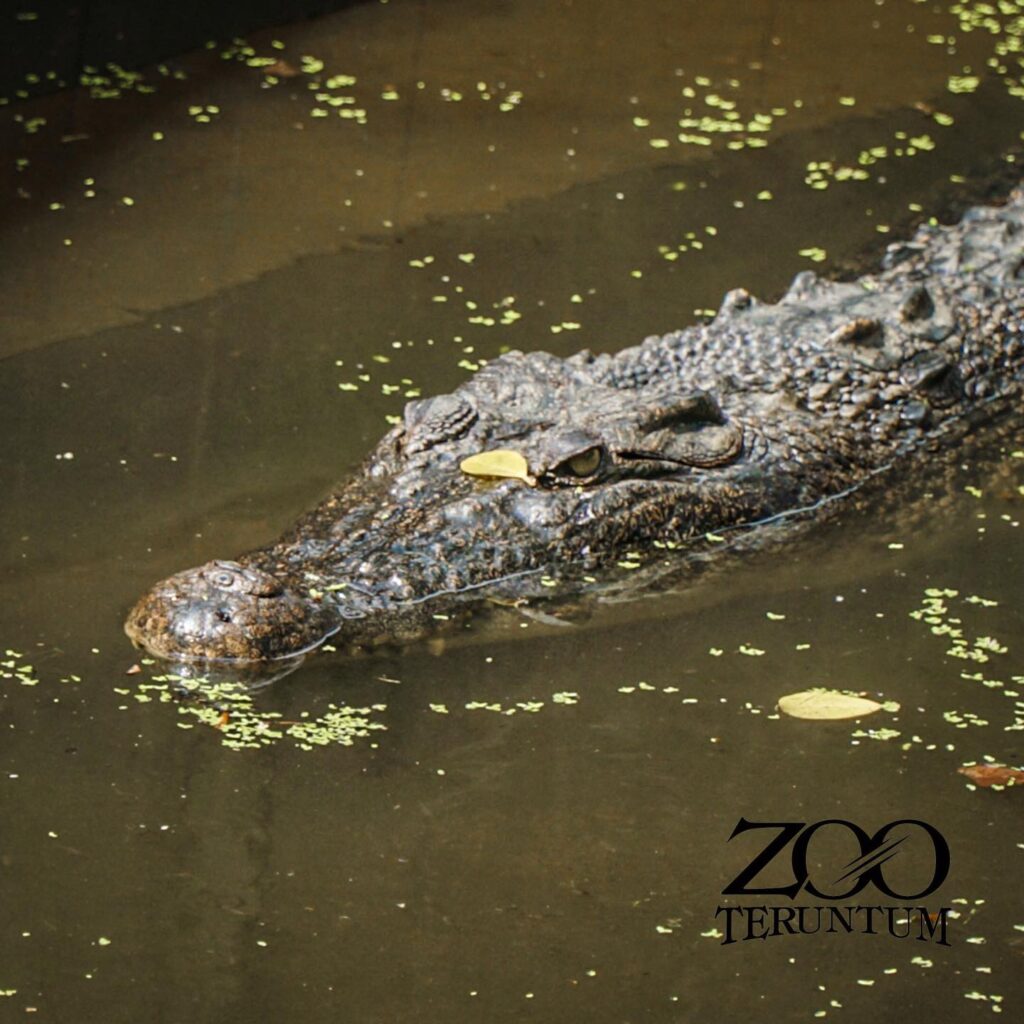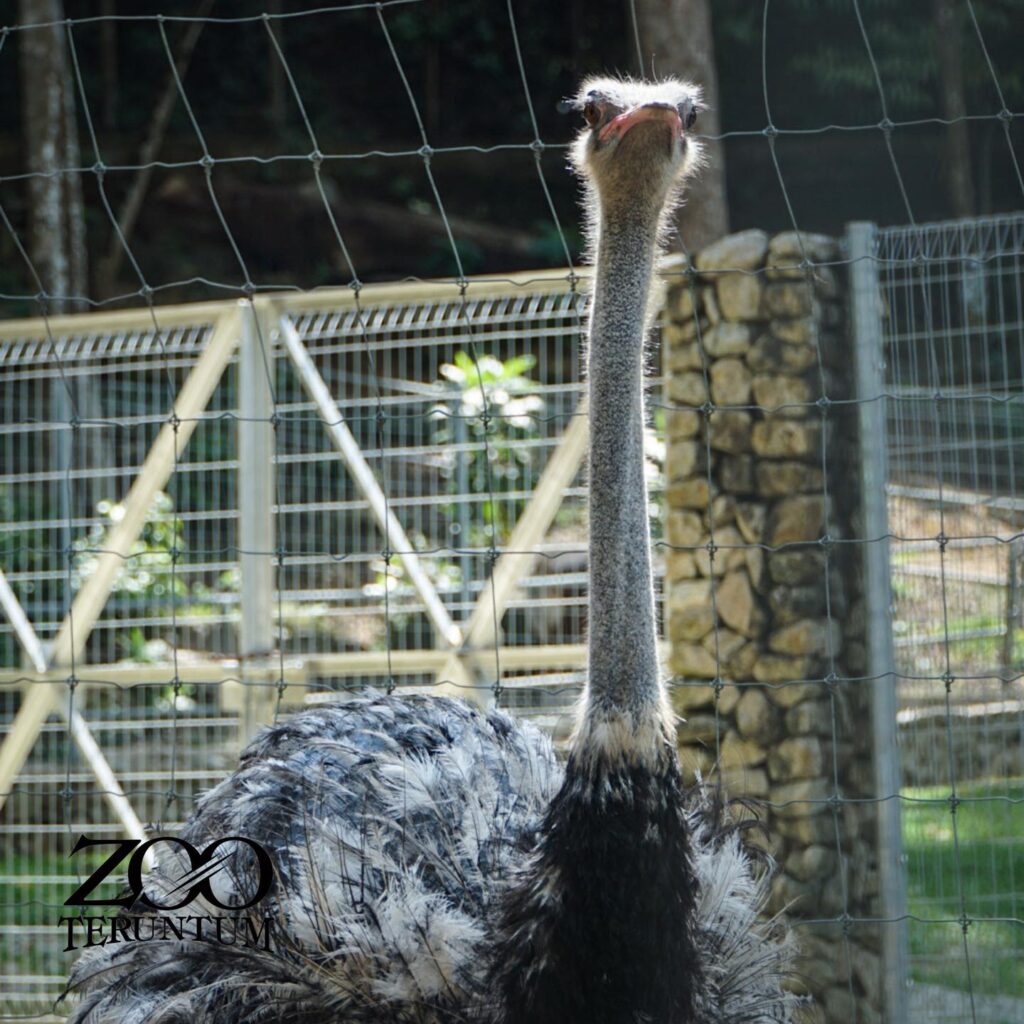 The real animals displayed at Zoo Teruntum are ox, snakes, rabbits, crocodiles, horse, deer, ostrich, peacock, and more. Other than just enjoying the display and view, you can also get the chance to ride the horses and feed the animals under guidance. An extremely exciting experience for your kids.
Dinosaur Zone: Dinosaur Encounter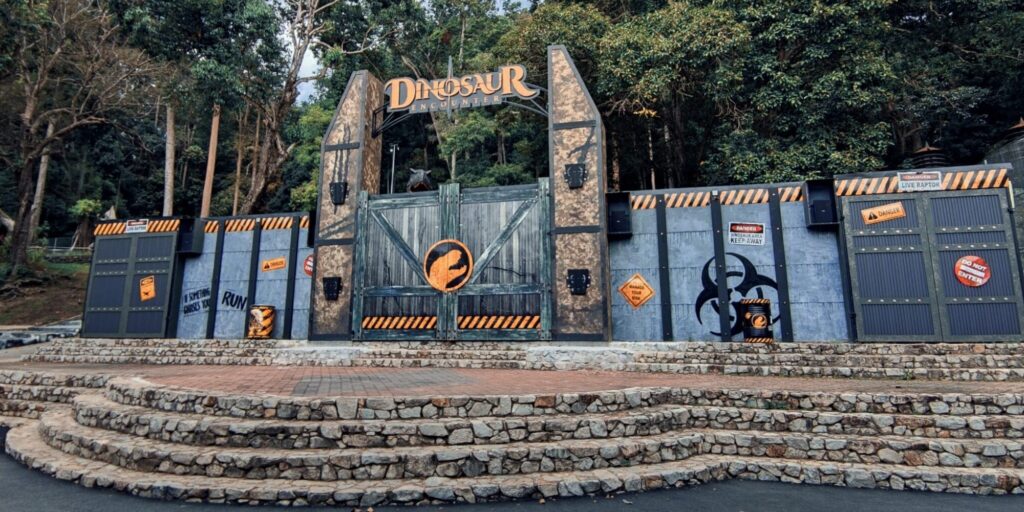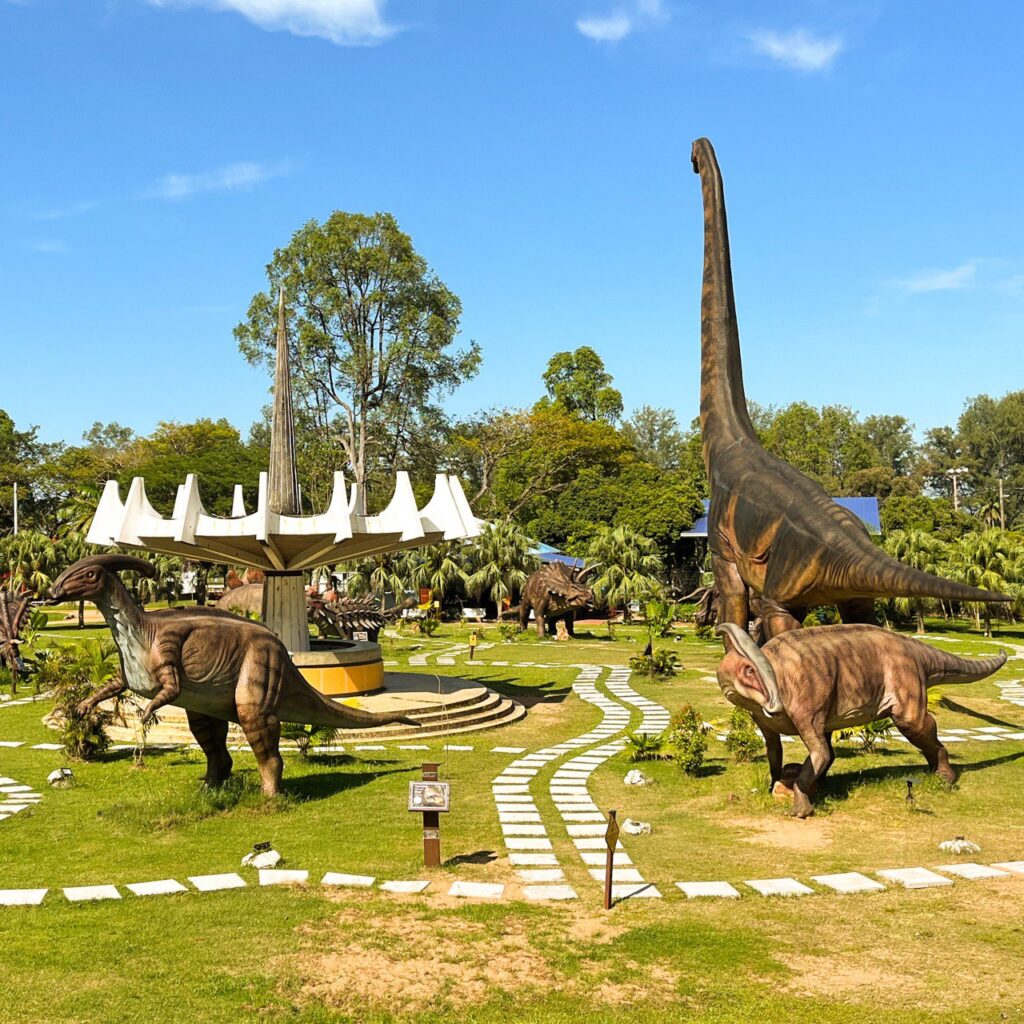 On the other hand, as for the Dinosaur Encounter part, it starts with the three-dimensional (3D) presentation, followed by more games and lessons regarding the prehistoric animals. It is the only opportunity for you to kind of feel like you're surrounded by these no-longer-exist animals.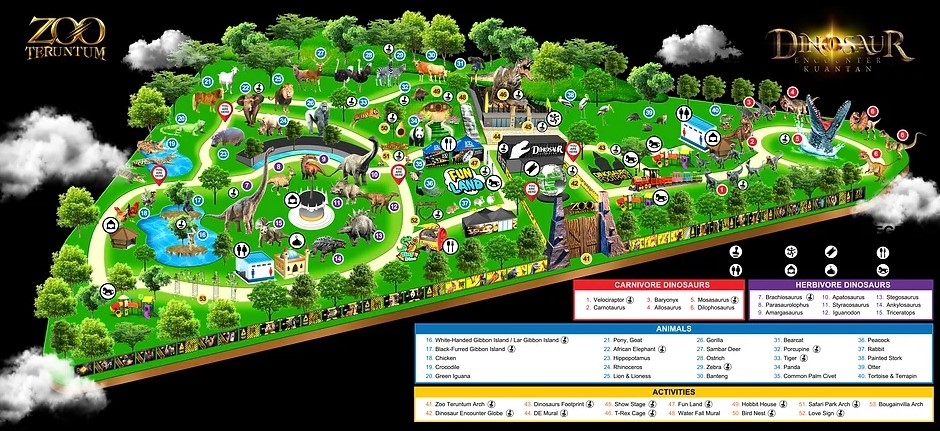 As of last year, there are already 32 animatronic dinosaurs exhibited at Zoo Teruntum Kuantan. Don't forget to take as many photos and videos of the displays, okay?
Pricing & Ticket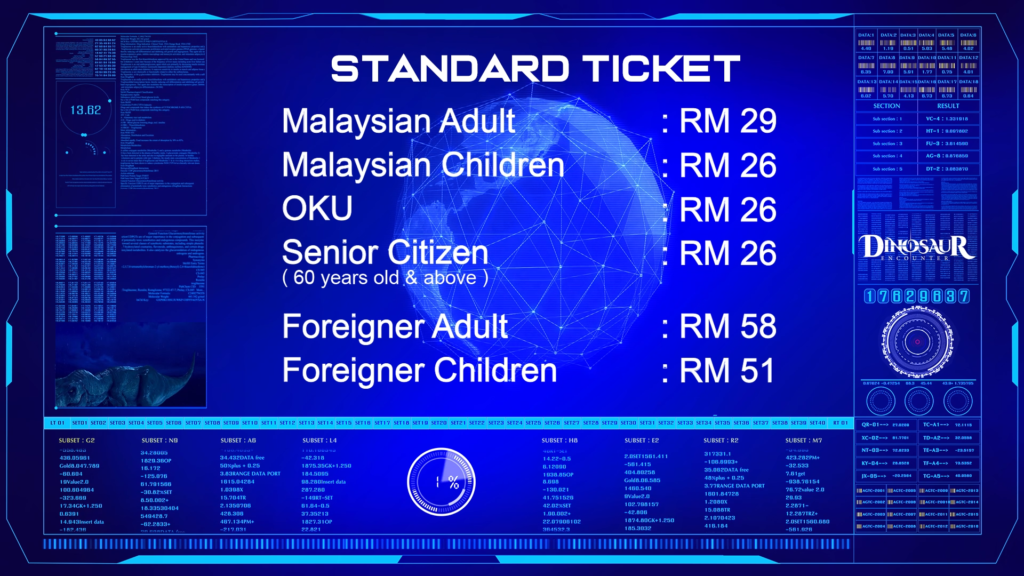 For those who plan to visit Zoo Teruntum, these are the list of tickets, including its price. It is different for Malaysians and Non-Malaysians.
The tickets are available to be purchased through walk-in.
For more information, kindly visit Zoo Teruntum Kuantan's official website, Facebook, Instagram, Twitter, and Tik Tok.
What are you guys waiting for then? Add Zoo Teruntum Kuantan in your must-visit list whenever you're planning to go to Pahang. Bring along your spouse, family, and friends. Kids and younger people will love and enjoy this better for sure!
More to read about family-friendly places in Malaysia: