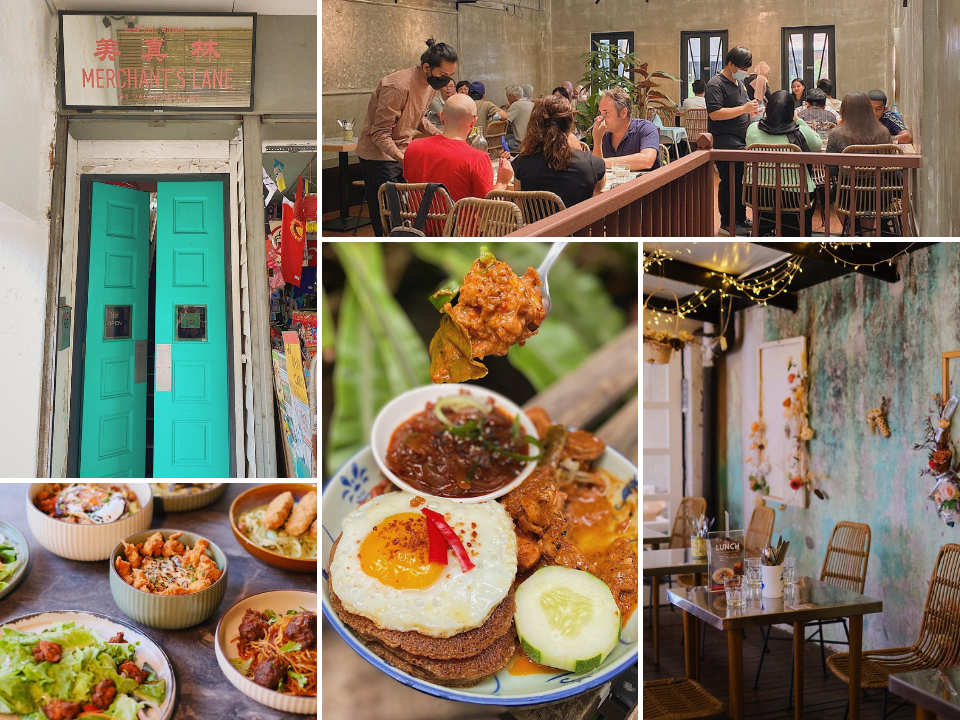 This brunch place is known by the many for its local delights with a twist. Nestled among shops and cafes in Petaling Street, Merchant's Lane should be in your next visit for its menu and stunning interior.
Jewel Café In Petaling Street: Merchant's Lane
Images via Merchant's Lane
Merchant's Lane, a jewel cafe in Petaling Street has received quite a hype not only for its unique décor but also for their food menu. Merchant's Lane is where you can find local delights with some modern twist and unique beverages.
On top of that, this cozy café is also known as a spot for one to catch up with their friends and loved ones.
Address
150, Jalan Petaling, City Centre, 50000 Kuala Lumpur
Operating Hours
Tuesday, 11.30am – 9.30pm
Wednesday, 9.30am – 9.30pm
Thursday – Friday, 11.30am – 9.30pm
Saturday – Sunday, 9.30am – 9.30pm
Monday – CLOSED
Contact
03-2022 1736
Social Media
Instagram | Facebook
Cozy Ambiance With Modern Interior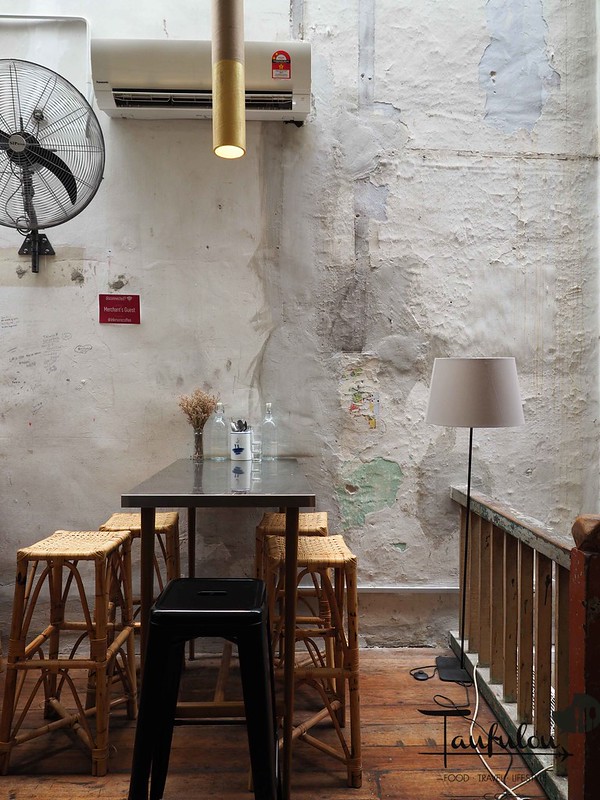 Images via Taufulou
Transformed into level one of these prewar houses, the café exudes a captivating speakeasy-like ambiance, continuously attracting a bustling crowd. The interior has been thoughtfully enhanced with modern touches. This turns it into an enchanting haven for Instagram-worthy moments.
Check out a sneak peek of Merchant's Lane below:
Perfect Spot For A Catch-Up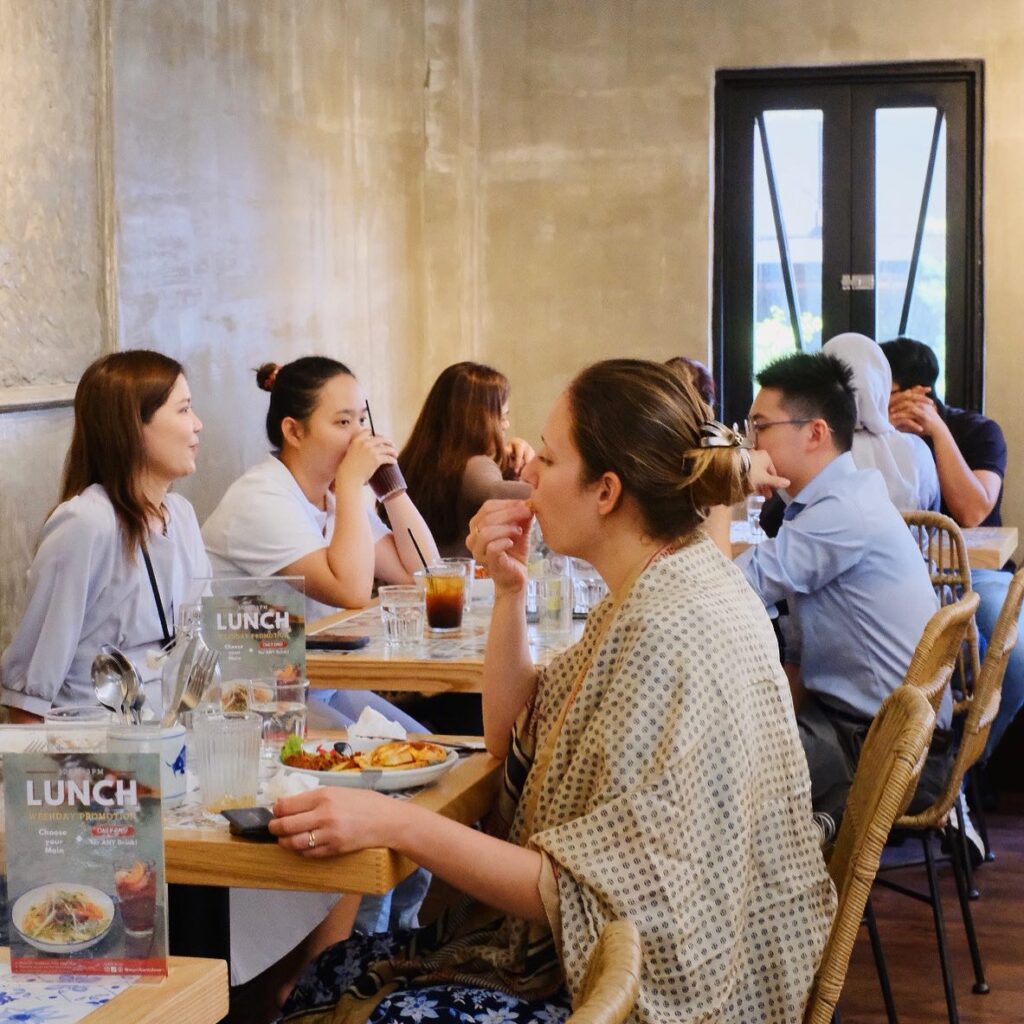 Images via Merchant's Lane
Fellow customers can choose between their indoor and outdoor seating areas for them to enjoy their menu with friends. While you are in Petaling Street, make sure to also try some vegan dishes at LaGula By The Hungry Tapir located just in front of Merchant's Lane.
Indoor Seating Area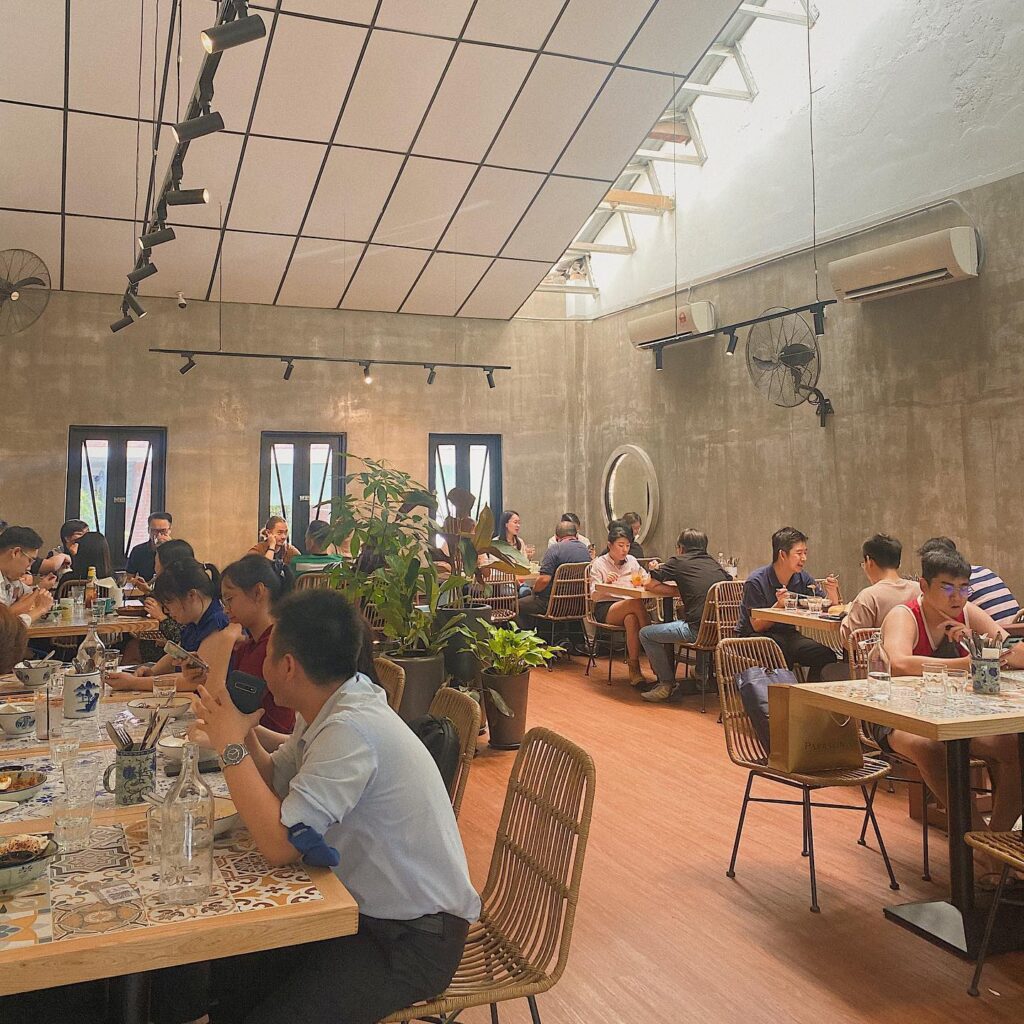 Images via Merchant's Lane
The indoor space appeared roomy and bright, characterized by a high, sloping ceiling that allowed ample natural light to stream in from above. Rattan chairs combined with stainless steel result in a delightful fusion of contemporary and sentimental.
Outdoor Seating Area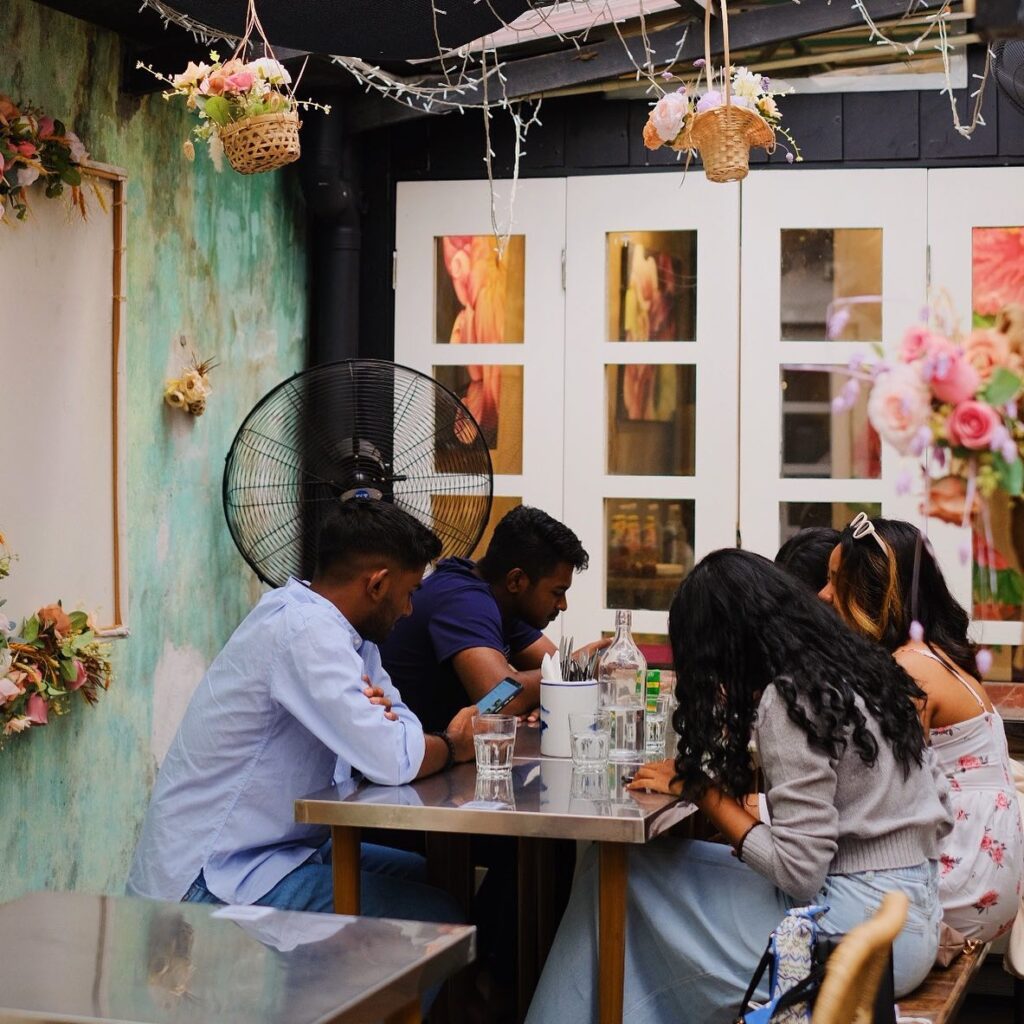 Images via Merchant's Lane
Further beyond the indoor dining space lies an outdoor patio, adorned with numerous additional tables and lush shrubbery. Bundles of dried herbs and bulbs, with walls of vintage posters, decorated the wall space. The floral garlands turn it into a charming sight that adds to the overall ambiance.
Local Dishes With A Twist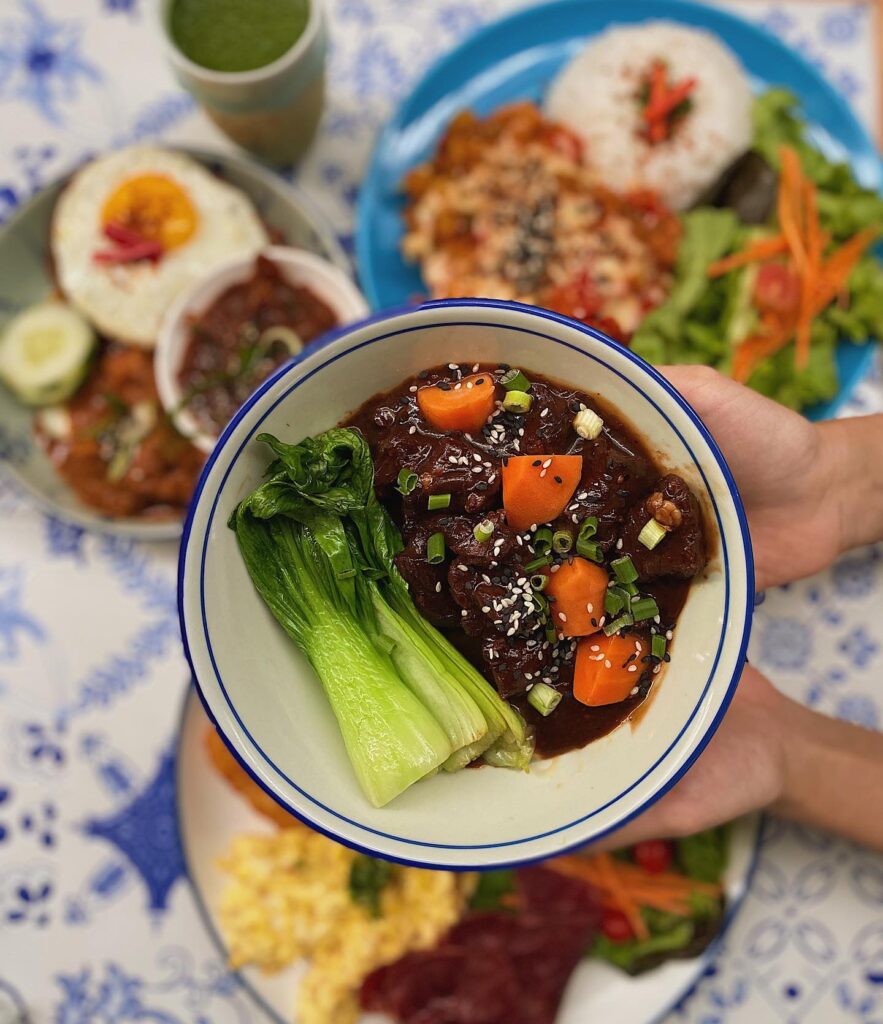 Images via Merchant's Lane
The highlight of Merchant's Lane is the menu, of course. Here you can find a wide range of scrumptious local dishes. Unlike your typical cafes, Merchant's Lane menu features these dishes with a twist.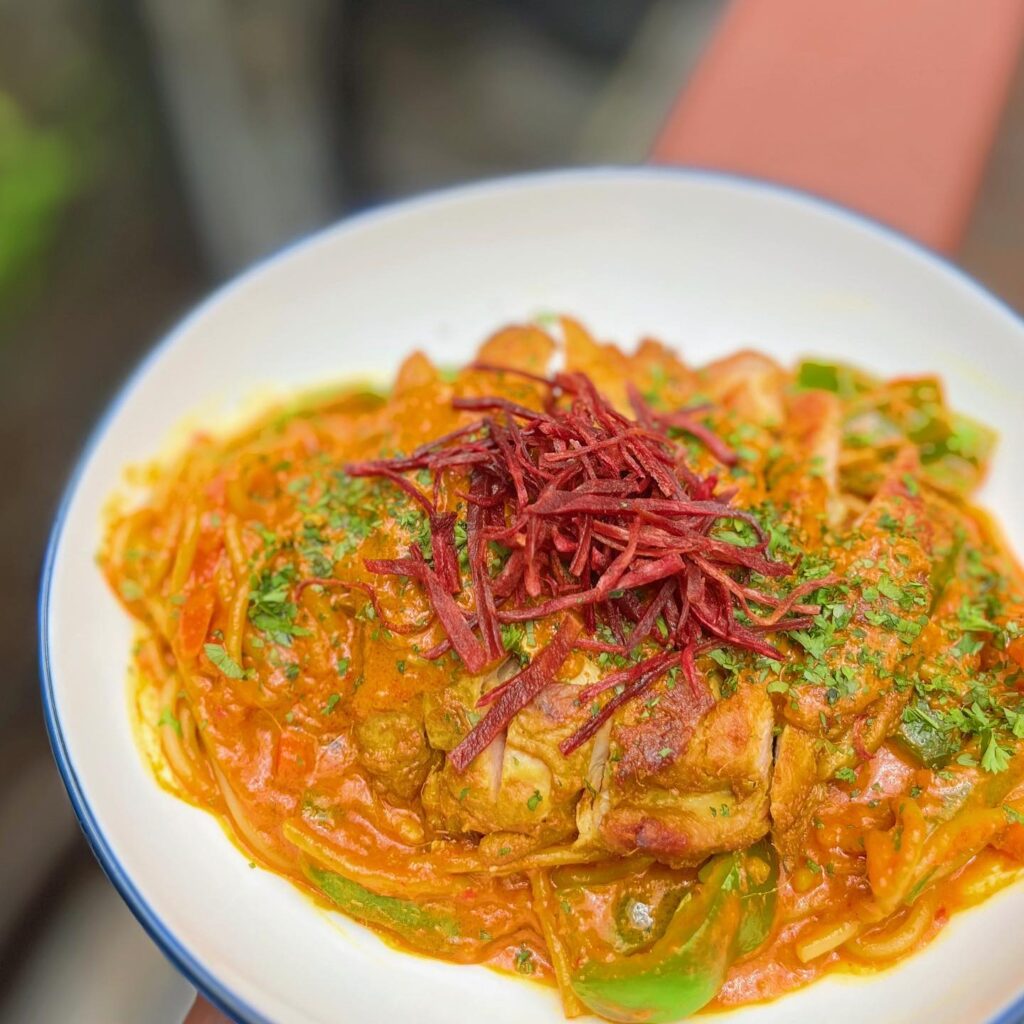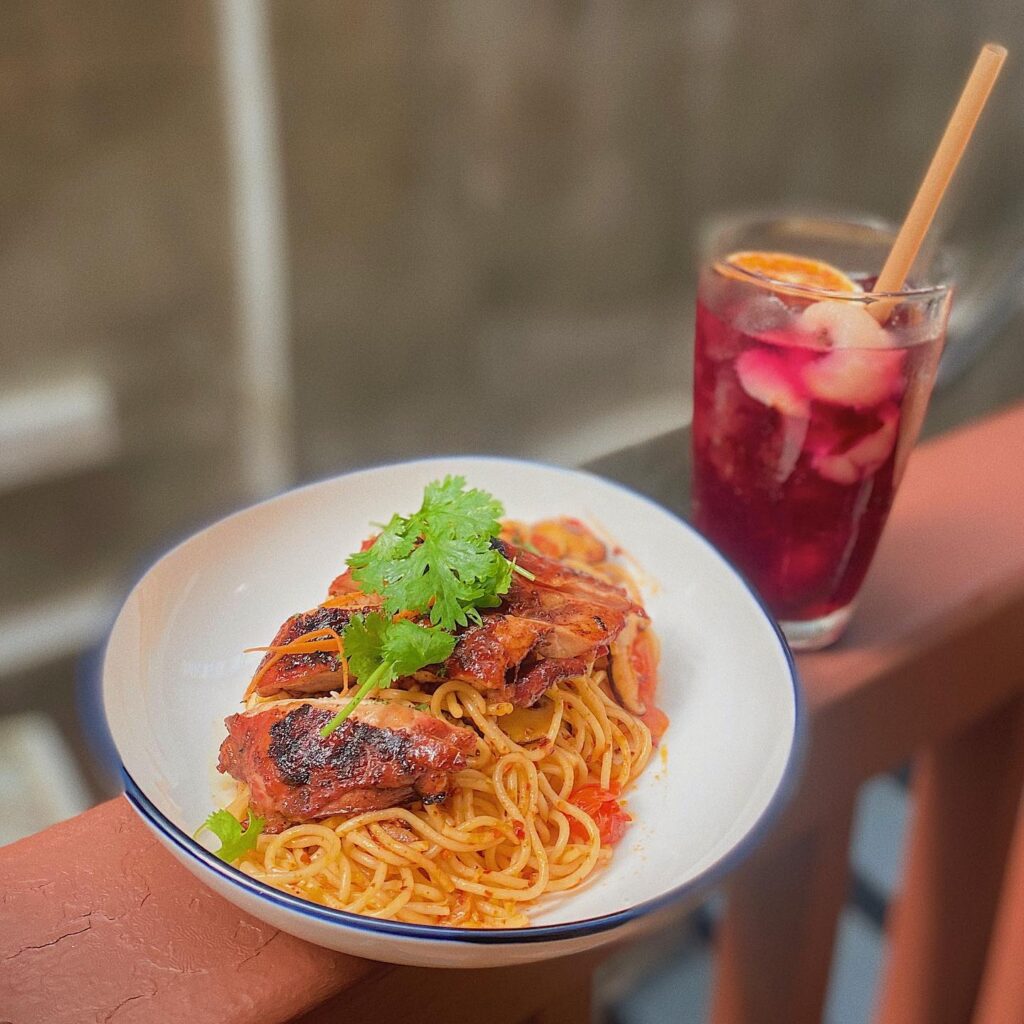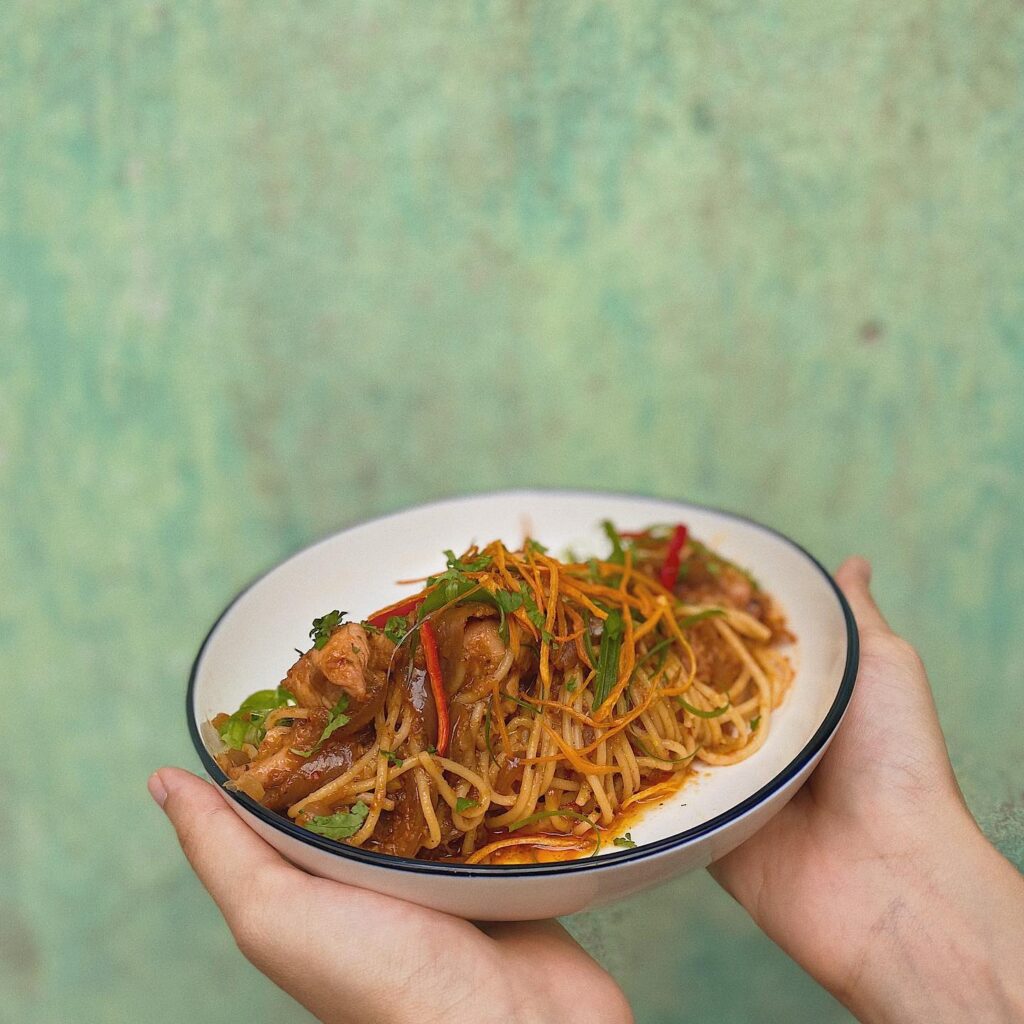 Images via Merchant's Lane
Who could have thought that nasi lemak could be in the form of a pancake? Nasi Lemak Pancake (RM26) consists of coconut pancakes served with chicken rendang, peanuts, and sambal on the side. Make sure to try out their Italian fried spaghetti served with chicken rendang called Italian Chow Mien (RM26) too.
Check out Merchant's Lane food menu below: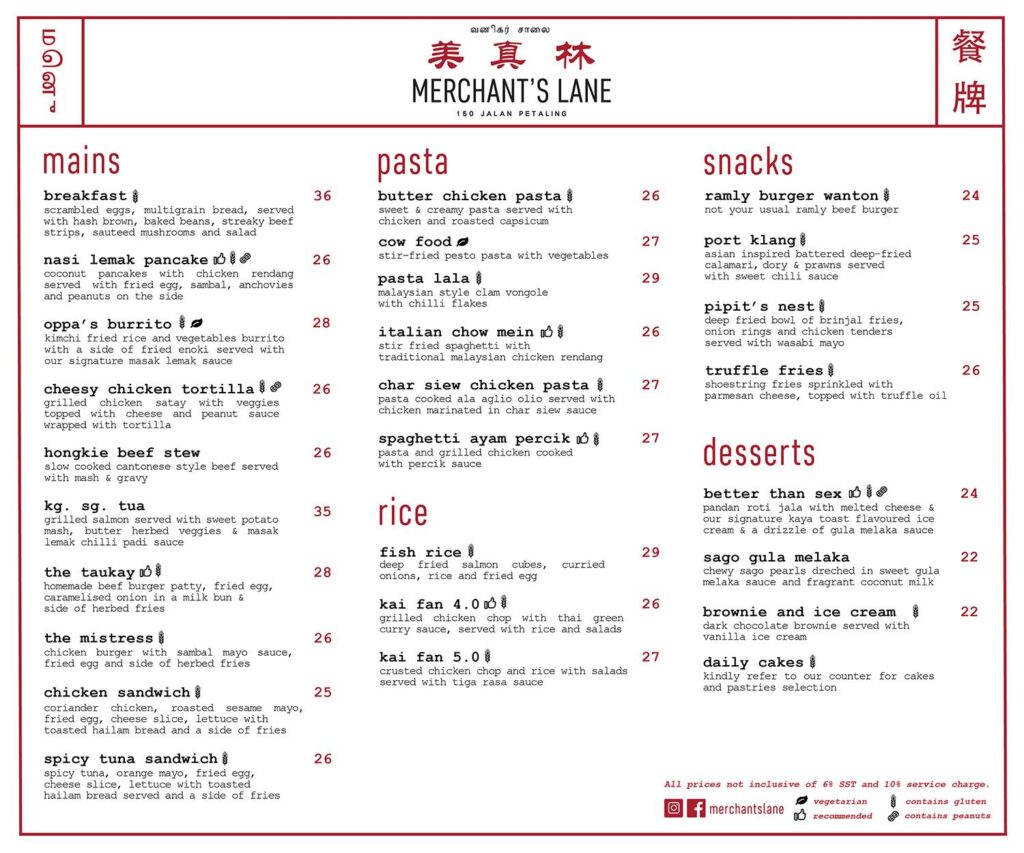 Image via Merchant's Lane
Unique Beverages To Quench Your Thirst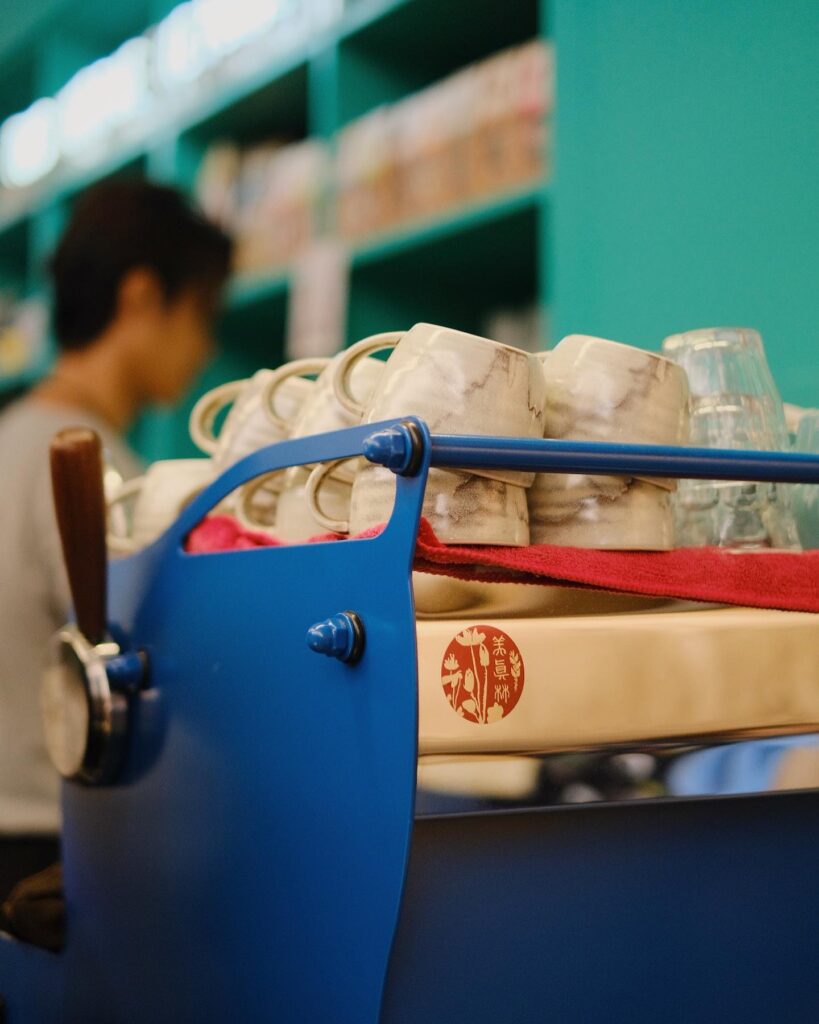 Images via Merchant's Lane
To accompany and complete your meal, make sure to order along some of their unique yet tasty beverages too.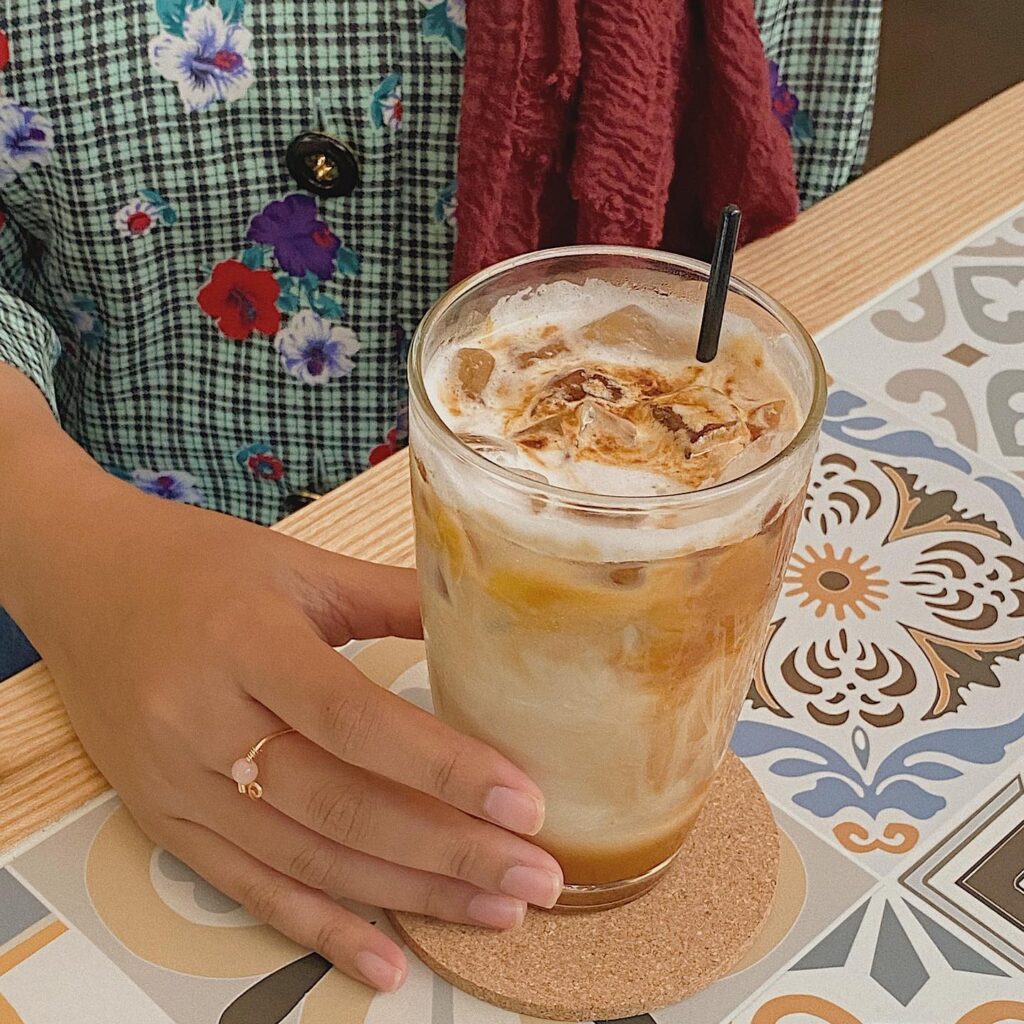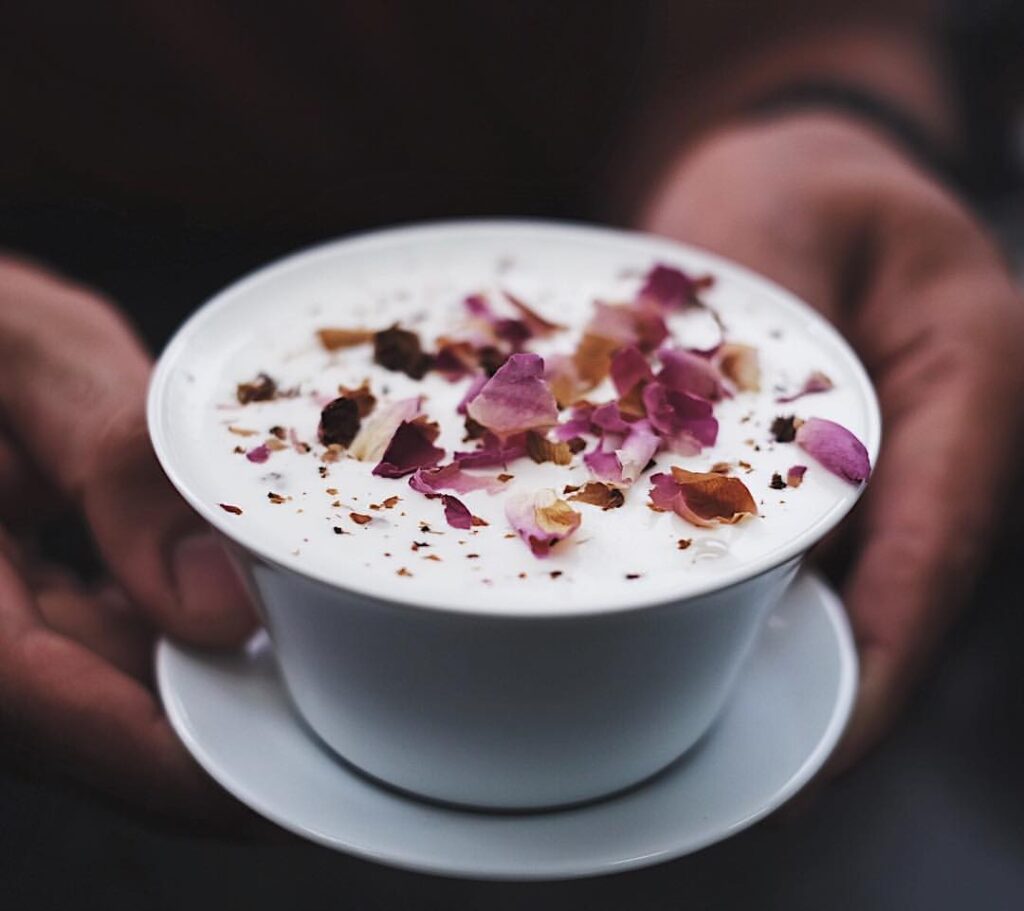 Images via Merchant's Lane
Beat the heat with their refreshing Iced Passion Fruit With Asam Boi (RM16). Looking for something to bring home the Christmas vibes? Try out their Rose Honey Milk (RM14) which comes with warm milk and a hint of rose syrup. Make sure to also complete your dose of caffeine with their Iced Latte for RM15.
Check out Merchant's Lane menu for more drinks: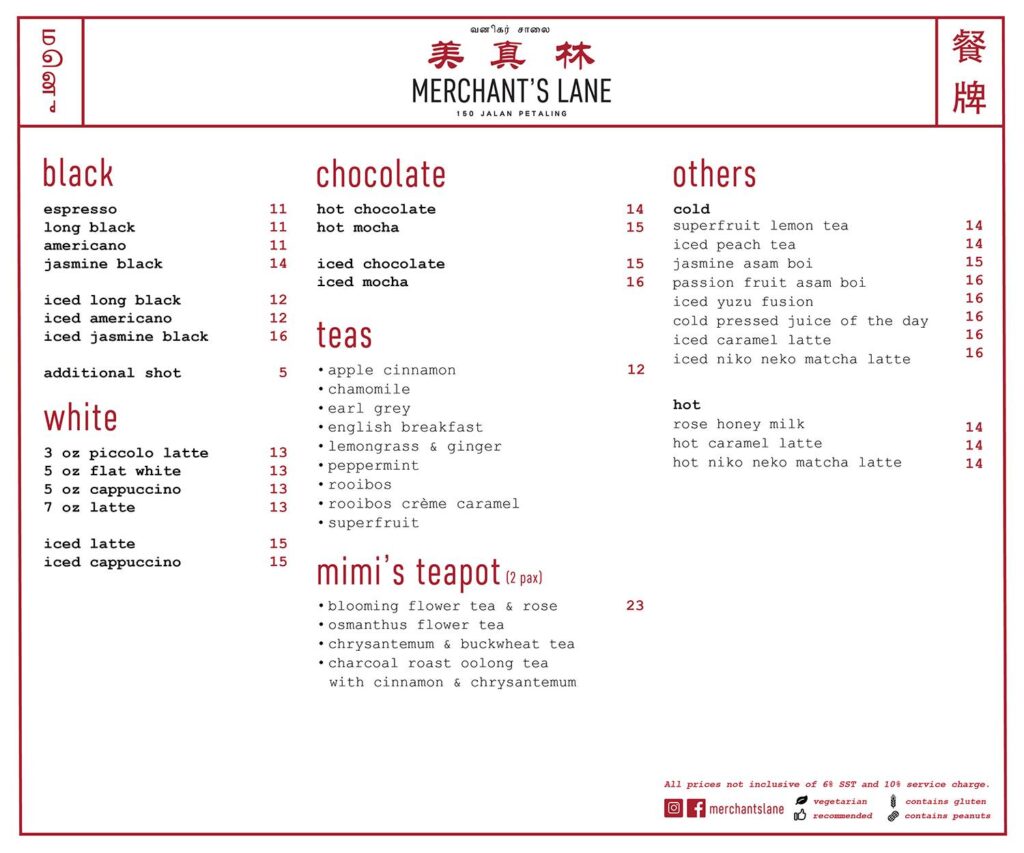 Image via Merchant's Lane
Overall, with its cozy vibes, modern interior and delicious local delights, Merchant's Lane is a must visit. Bring along your friends, family and loved ones to enjoy some twisted local dishes and unique beverages at Merchant's Lane. Bond with your friends over food and some good catching-up session. Have fun!