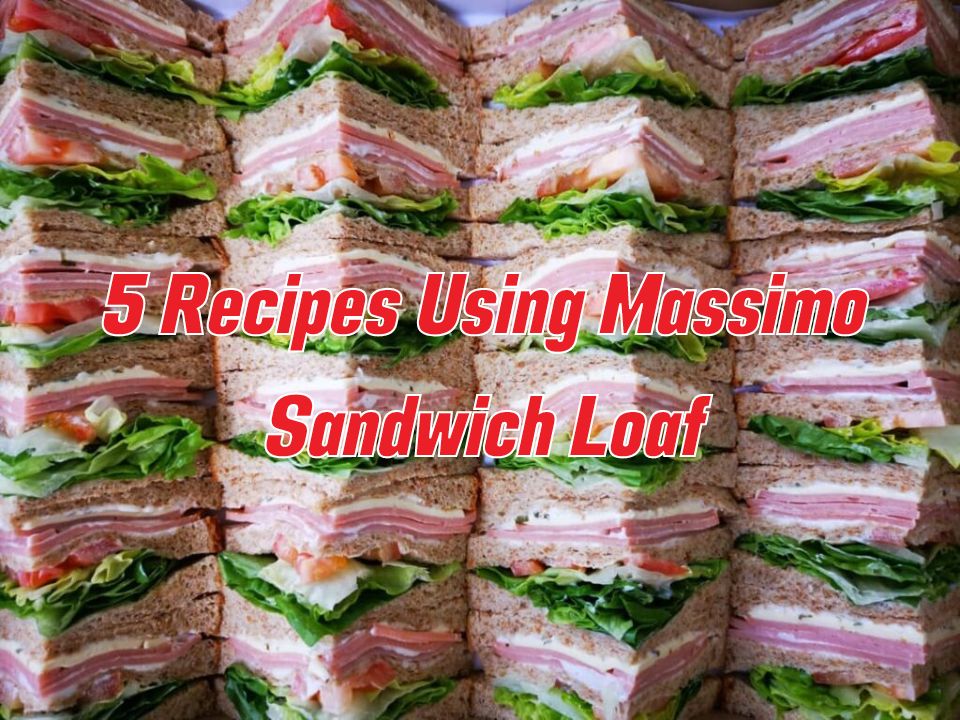 You know what they say, breakfast is the most important meal of the day, and what could be better than having a Massimo loaf with their remarkable taste and quality bread meal for breakfast. Let's look at these 5 quick and delicious bread recipe using Massimo Sandwich Loaf.
5 Easy & Yummy Massimo Bread Recipe To Try
1. Toasted Bread with Half Boiled Eggs (Roti Bakar Telur Goyang)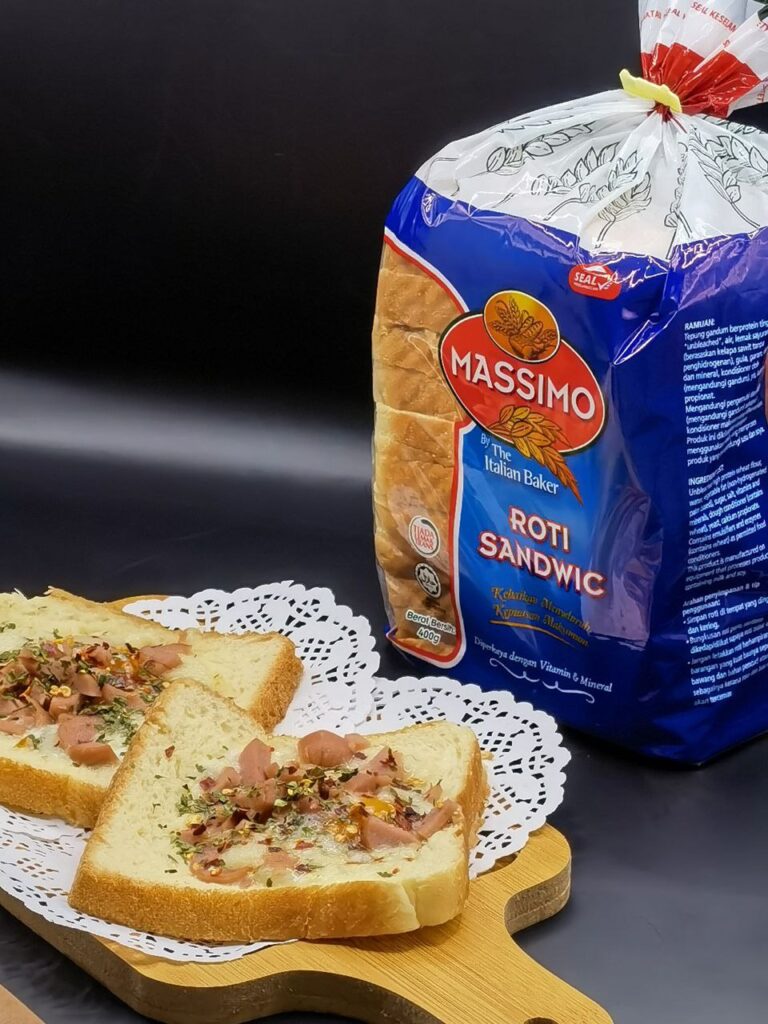 Ingredients:
1 loaf of Massimo Sandwich Loaf
1 egg
Black pepper
Salt
Parsley
Chilli flakes
Grated cheese
Sausage
Directions:
Place one slice of Massimo Sandwich Loaf bread onto a plate and press hard in the middle to form a hollowed space using a spoon.
Crack an egg in the middle of the bread and sprinkle seasonings like salt, black pepper and parsley on top of it.
Dice one sausage and put them on top of the bread and egg and add on some grated cheese to cover the whole bread.
Place the bread into a microwave and set to cook for 2-3 minutes.
Set it outside to cool for a while and then it's ready to eat!
2. Banana Bread Toast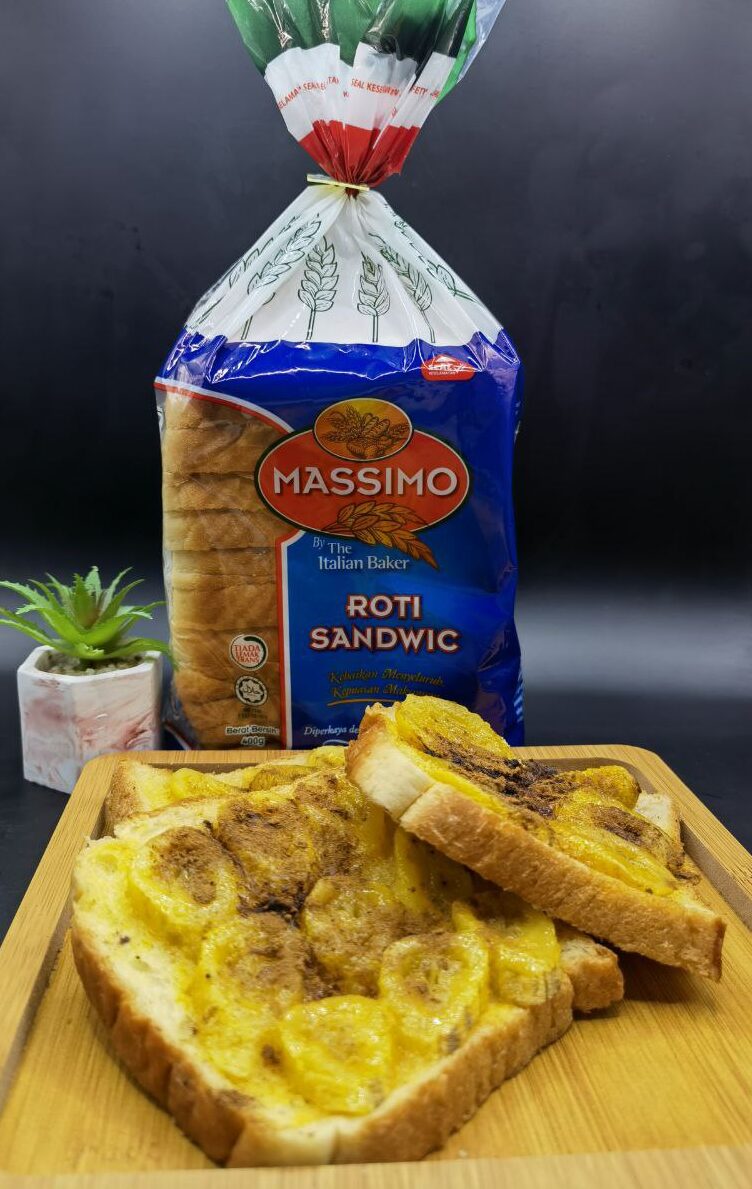 Ingredients:
1 loaf of Massimo Sandwich Loaf
A comb of bananas
A tub of Margarine
1 egg
Sugar
Cinnamon powder
Directions:
Spread some margarine onto the bread.
Crack an egg in a small bowl and whisk it, after doing so, dip a pastry brush in the egg and spread it onto the bread.
Take some bananas and slice them nicely, then transfer them on top of the bread.
Add another layer of egg spread on top of the banana to make sure it sticks together in the microwave.
Lastly, sprinkle some sugar and cinnamon powder on top of the bread as much as you like.
Put them in the microwave and cook them for about 3-4 minutes.
3. Pizza Bread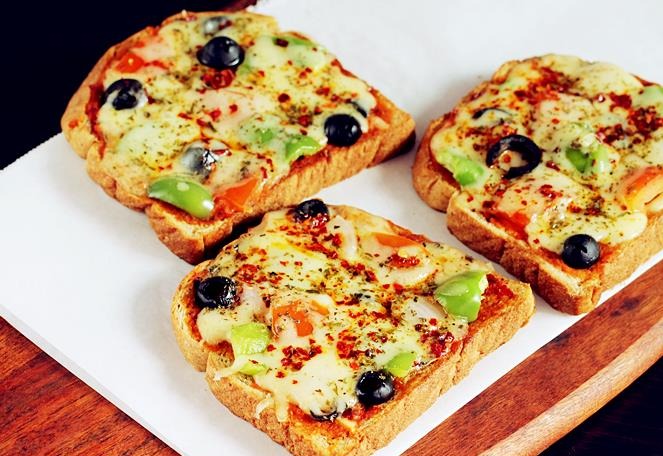 Ingredients:
1 loaf of Massimo Sandwich Loaf
A can of pasta sauce
Bell pepper/capsicum
A pack of hotdogs
Shredded mozzarella cheese
Directions:
Chop down the bell pepper and hot dog into a small size that can be used as toppings.
Spread a good amount of pasta sauce on the bread.
Put in the chopped bell pepper and hotdog, as well as any pizza topping you like onto the bread.
To finish it off, sprinkle a generous amount of shredded mozzarella cheese on the bread.
Bake for 5-6 minutes inside a microwave and it's ready to be served.
4. Sliced Chicken & Cheese Sandwich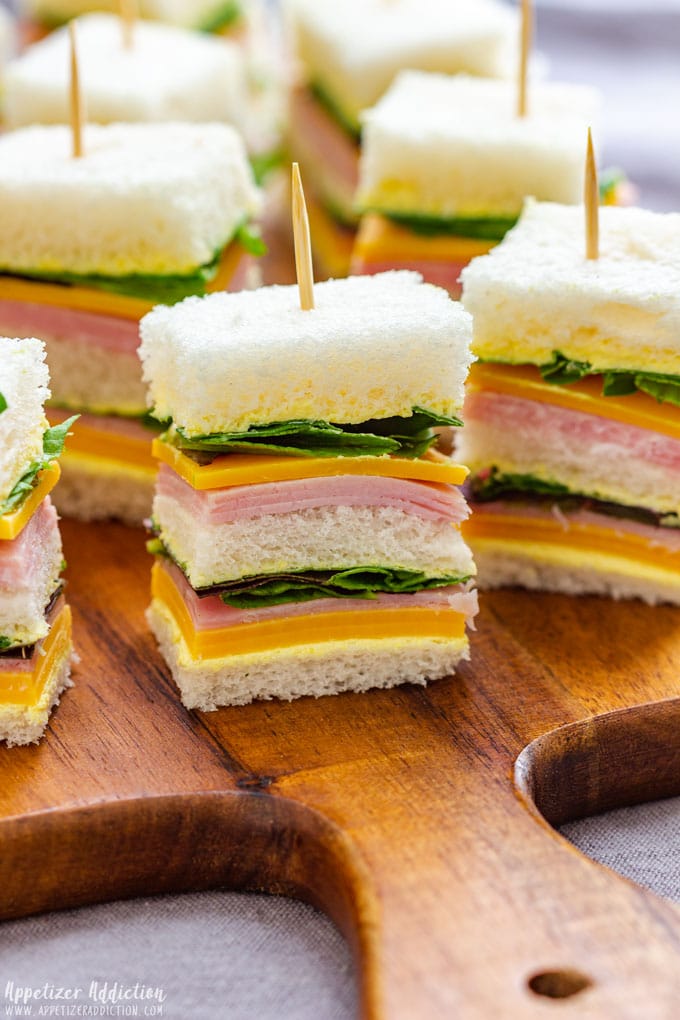 Ingredients:
1 loaf of Massimo Sandwich Loaf
Butter
Chicken slices
Cheese slices
Lettuce leaves
Directions:
Wash lettuce leaves to clean and remove any excess dirt and leave them to dry.
Cut off the edges of the bread and spread butter on it.
Place a layer of cheese, chicken and salad and another slice of bread in this order and repeat the sequence.
Cut off the bread into mini pieces and voila!
5. Grilled Cheese Sandwich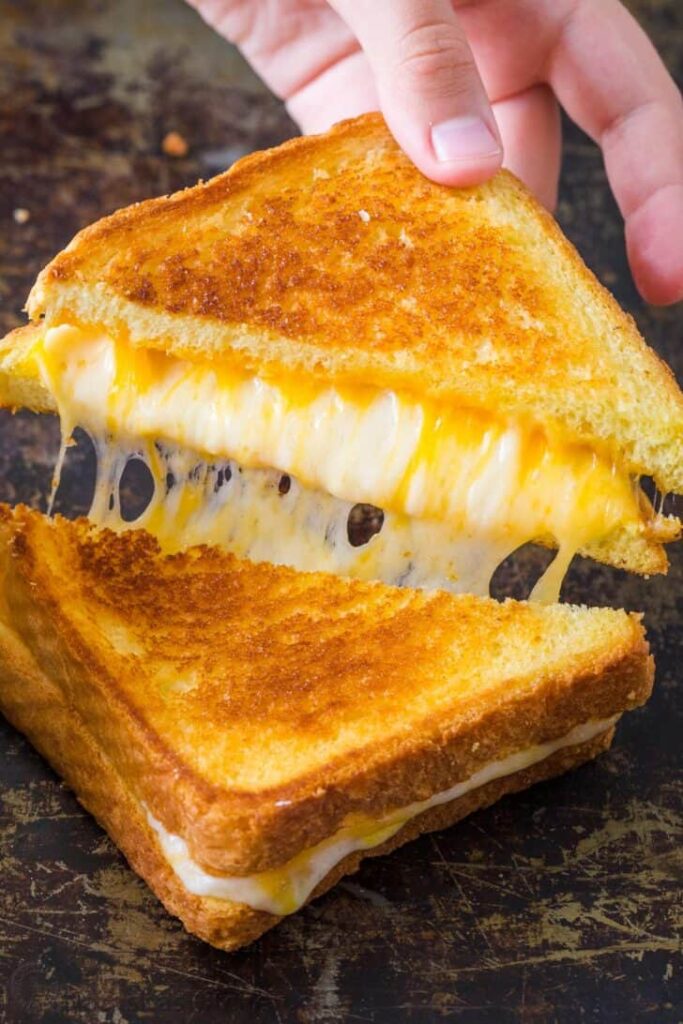 Ingredients:
1 loaf of Massimo Sandwich Loaf
Salt
Butter
2 cheese slice
Directions:
Slice off 1-inch butter and place them on a pan and turn on the heat to medium.
Quickly put two pieces of bread on top of the melted butter inside the pan and move it around.
Pick up the bread and transfer to a plate once it forms a crust.
Add the two slices of cheese in between the crusted side of the bread.
On a pan, set with a low medium heat, put a 1-inch butter inside and then place the sandwich, make sure to move it around so the butter gets even on the bread and flip the bread to another side once it looks golden brown.
Proceed to add another slice of butter and repeat the process, once the bread looks nicely crusted, dust off with a pinch of salt.
Grilled cheese ready to be consumed.
If you're interested in any of Massimo bread products or would like to see more of their recipe, view their official website here, as well as their social media; Facebook and Instagram.
For more simple and affordable recipes: